Summary
Deadpool 3 production has been affected by the ongoing strikes in Hollywood, but once they are over, Ryan Reynolds and Hugh Jackman are eager to resume work on the highly anticipated Marvel Studios film.
Shawn Levy, the director of Deadpool 3, shared an image on Instagram showing Reynolds, Jackman, and himself waiting to shoot again, highlighting their eagerness to get back to what they love.
Levy reassures fans that Deadpool 3 will not completely abandon the Fox universe that launched the Deadpool and X-Men franchises, as it holds significant history and storytelling potential for the movie. The film's release date is currently set for May 2024.
Deadpool 3 is so tantalizingly close that you can almost smell the chaos Ryan Reynolds' anti-hero is going to bring to the relatively sanitized MCU landscape. However, for now the movie has been caught up in something bigger than anything even the Merc with a Mouth can talk his way around – the ongoing WGA and SAG-AFTRA strikes that have been slowly closing down the Tinseltown machine one production at a time. It seems, though, that the moment the strikes are over Reynolds and his buddy Hugh Jackman will be getting straight back to work on the highly anticipated release from Marvel Studios.
In a new image shared by Deadpool 3 director Shawn Levy, it seems that even superheroes need to sometimes just sit around and chill over breakfast when waiting for their time to shine. As Levy put it in a caption on his Instagram story post, "Three amigos waiting to shoot again…"
It has been clear since Deadpool 3 was forced to shut down its production that, just like many in Hollywood right now, the trio are desperate to get cameras rolling again and get back to doing the thing they love. Exactly when that will happen is something that is still unclear, but recent reports have suggested that strikes could be movie towards a resolution. Naturally, this something of a "pinch of salt" scenario, as just like the old saying goes, it ain't over, 'til it's over.
Related: Deadpool & Wolverine Kill The Fox Universe, Battle X-Men and the Fantastic Four in Epic Deadpool 3 Fan Poster
Shawn Levy Has Teased Big Things Coming in Deadpool 3.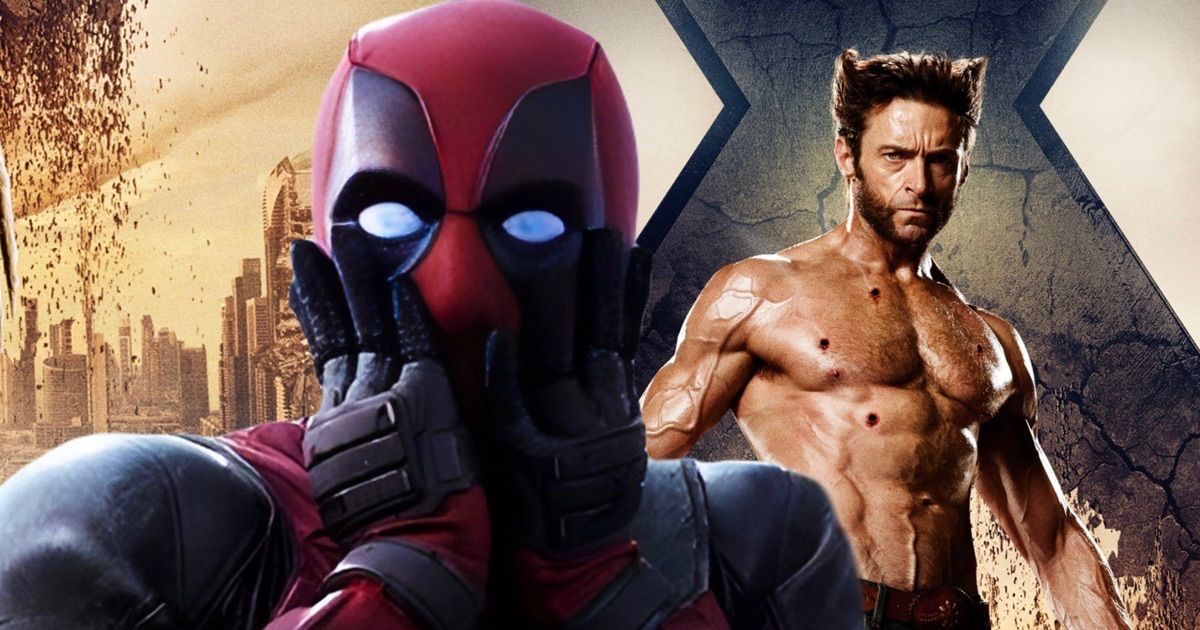 Fan expectation is often one of the biggest challenges that Marvel Studios has to navigate when releasing any movie or TV show. As has been seen many times in the last decade, there are some projects that are instantly lauded as the greatest thing ever to grace screens, while others are Hulk-smashed into the ground before they even air.
With this in mind, Deadpool 3 is one of those movies that comes with the great burden of matching what came before, while expanding into the new world of the Marvel Cinematic Universe. As far as Levy is concerned, the movie will certainly not be completely abandoning the Fox universe that launched the Deadpool and X-Men franchises. He recently said:
"Deadpool and Wolverine are iconic Marvel characters; more specifically, iconic Marvel-of-the-Fox-era characters. We're not going to pretend: 'Oh, we snap our fingers, and suddenly that Fox legacy doesn't exist, and it shaped a lot of what we now know as the MCU.' Fox also shaped Ryan's career, Hugh's career and my career. So there's a lot of history there, and there's a lot of Marvel history at Fox. And certainly that's a part of our storytelling."
Right now, there are probably more rumors floating around for who will and won't show up in Deadpool 3 than any other Marvel project of the last four years. We all know that this kind of fan-theory-thinking is not always a good thing, and can lead to the kind of disappointment that movies such as Doctor Strange in the Multiverse of Madness have caused when they don't deliver exactly what fans have conjured in their minds. So far, it seems that Deadpool 3 could well be more Spider-Man: No Way Home than She-Hulk: Attorney at Law when it finally hits screens, currently, in May 2024.