Justin Timberlake is an American singer, songwriter, record producer, and actor. Timberlake began his acting career appearing as a Mouseketeer on the television show, The All-New Mickey Mouse Club, with cast members including Britney Spears, Christina Aguilera, JC Chasez, Ryan Gosling, and Keri Russell. Timberlake later rose to fame as the lead singer of the boy band NSYNC which sold more than 70 million records worldwide and became the fifth-best-selling boy band in history.
Justin Timberlake is one of the world's best-selling music artists and has been the recipient of numerous awards and accolades, including ten Grammy Awards, nine Billboard Music Awards, and the Contemporary Icon Award from the Songwriters Hall of Fame. According to Billboard, Justin Timberlake is the best-performing male soloist in the history of the Mainstream Top 40.
Timberlake first made his film debut starring in Model Behavior as Jason Sharpe, a model who falls in love with a waitress after mistaking her for another model. In 2010, Justin increased his acting career with a biographical drama film, starring as the founder of Napster, Sean Parker, in the film The Social Network. Timberlake later starred in the comedies Bad Teacher and Friends with Benefits. Here are Justin Timberlake's best movies, according to Rotten Tomatoes.
10
Shrek the Third – 42%
Shrek the Third is a computer-animated comedy film and the third installment in the Shrek film franchise. The film is loosely based on the 1990 children's picture book by William Steig and was directed by Chris Miller. Featured voices include Mike Myers, Eddie Murphy, Cameron Diaz, Antonio Banderas, Rupert Everett, Julie Andres, Johns Cleese and Justin Timberlake.
Shrek (Mike Myers) and Princess Fiona (Cameron Diaz) learn they have inherited the throne and will have to rule the land of Far Far Away following King Harold's (John Cleese) death unless they can find a suitable heir to the throne. Before passing away, Harold tells Shrek that there was another heir, his nephew and Fiona's cousin, Arthur "Artie" Pendragon (Justin Timberlake).
Shrek, Donkey (Eddie Murphy), and Puss in Boots (Antonio Banderas) set out on a journey to bring Artie back to rule Far Far Away. Meanwhile, in an attempt to become King, Prince Charming (Rupert Everett) attempts to overthrow Shrek and Fiona.
9
Bad Teacher – 44%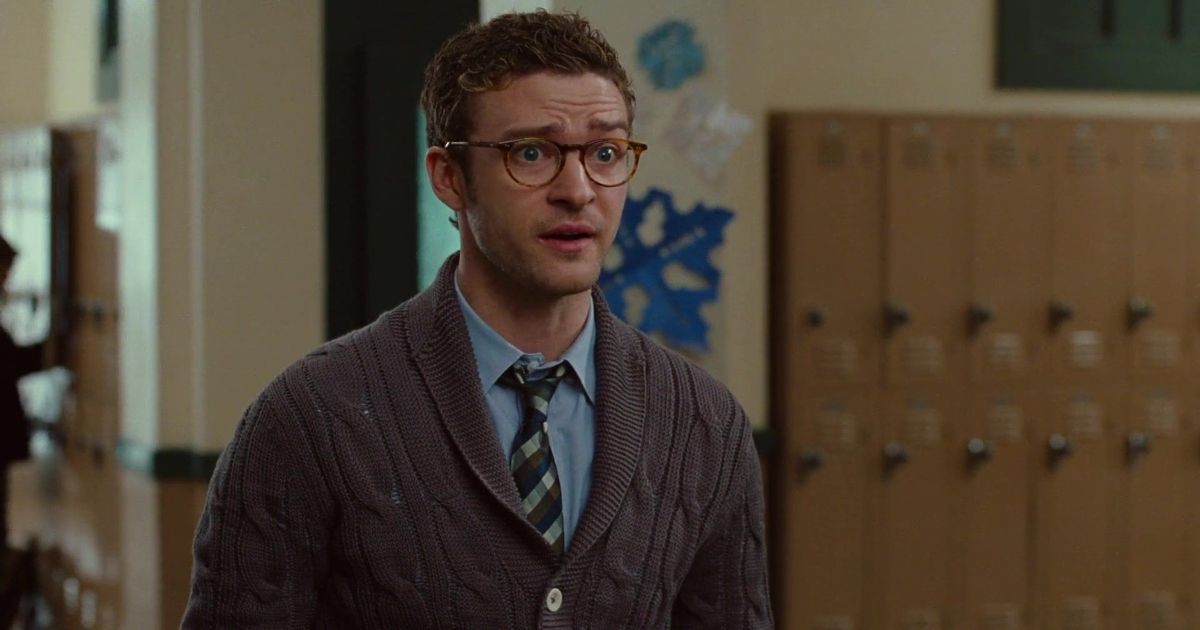 Bad Teacher is a comedy film directed by Jake Kasdan with a screenplay by Lee Eisenberg and Gene Stupnitsky. The film stars Cameron Diaz, Justin Timberlake, Lucy Punch, John Michael Higgins, and Jason Segel.
Related: The Best Actors Who Were Once Rappers
Elizabeth Halsey (Cameron Diaz) is a foul-mouthed, lazy, gold-digging teacher who smokes marijuana, drinks, and plans to quit teaching and marry her wealthy fiance, Mark Pubich (Nat Faxon). After Mark finds out that Elizabeth is only after his money, he dumps her and Elizabeth has to resume her job as a teacher.
After a new wealthy substitute teacher, Scott Delacorte (Justin Timberlake) begins working at John Adamas Middle School, Elizabeth attempts to win over Scott while rejecting advances from the school's gym teacher, Russell Gettis (Jason Segel).
8
Trouble with the Curve – 51%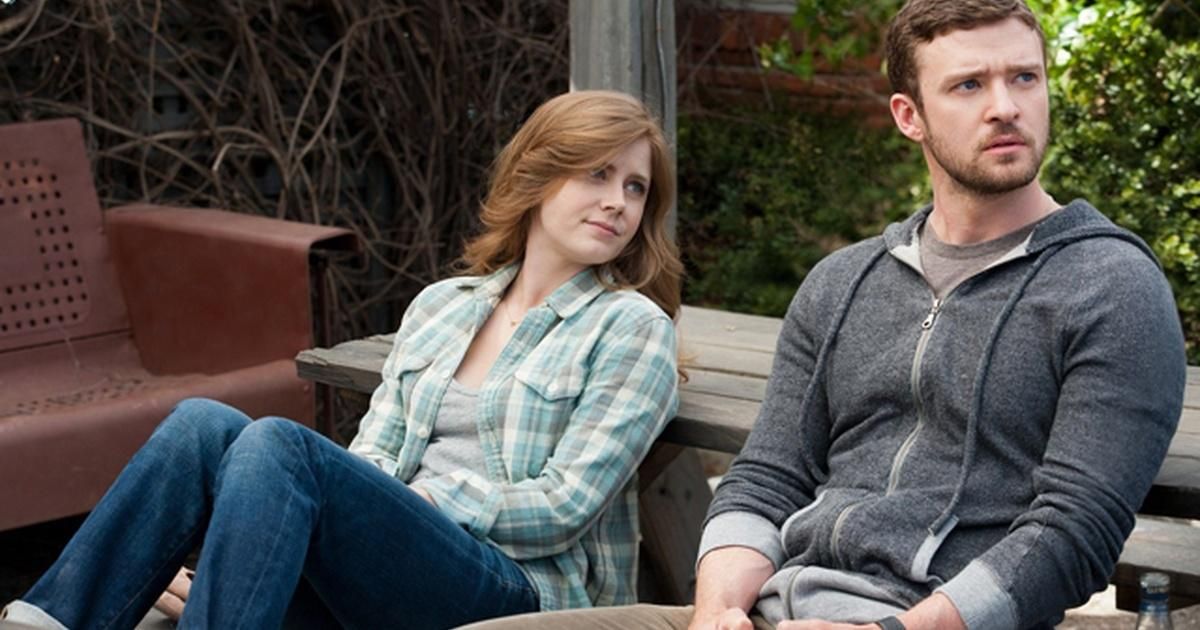 Trouble with the Curve is a sports drama film that was directed by Robert Lorenz and written by Randy Brown. The film stars Clint Eastwood, Amy Adams, Justin Timberlake, Matthew Lillard, and John Goodman.
Gus Lobel (Clint Eastwood) has been one of baseball's best scouts however now his age is beginning to catch up to him. Pete (John Goodman), Gus's friend and boss, does not want to let Gus go. Pete contacts Gus's daughter Mickey (Amy Adams) to help her father scout the latest draft pick. Gus ends up reconnecting with a former player he once scouted, Johnny "The Flame" Flanagan (Justin Timberlake), who becomes romantically interested in Mickey.
7
Alpha Dog – 55%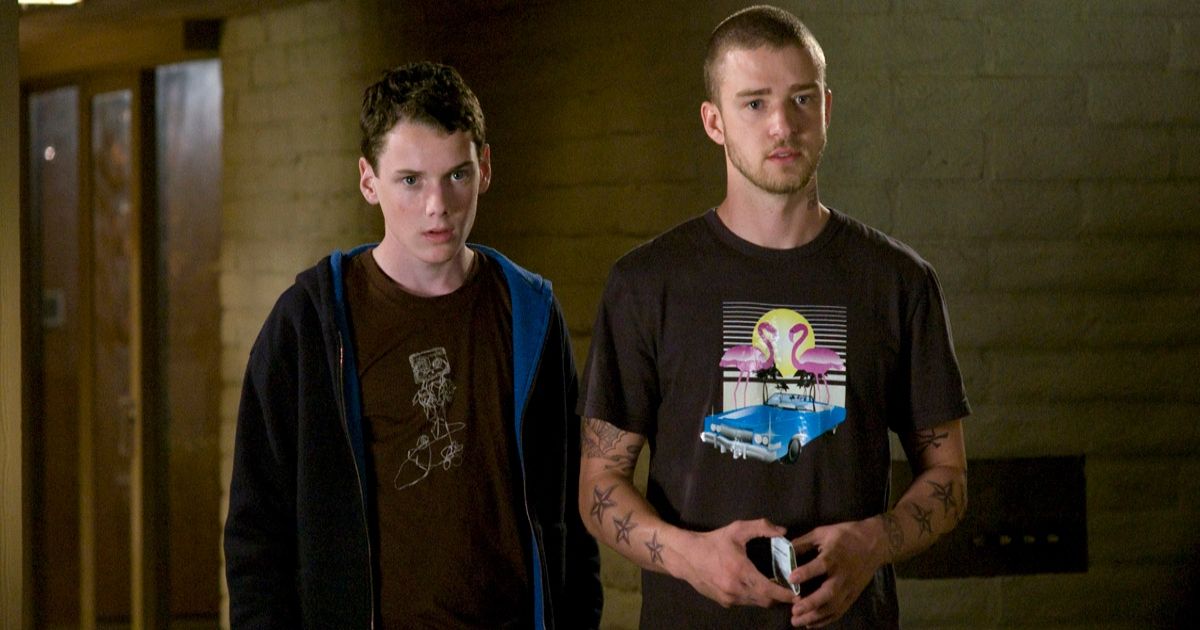 Alpha Dog is a crime drama film that was written and directed by Nick Cassavetes. The film is inspired by the true story of the kidnapping and murder of Nicolas Markowitz in 2000.
When addict Jake Mazursky (Ben Foster) refuses to pay his drug debt to a teenage drug dealer, Johnny Truelove (Emile Hirsch), Johnny and his friends, Frankie Ballenbacher (Justin Timberlake), Tiko "TKO" Martinez (Fernando Vargas), and Elvis Schmidt (Shawn Hatosy) kidnap Jake's younger brother Zack (Anton Yelchin).
6
Black Snake Moan – 66%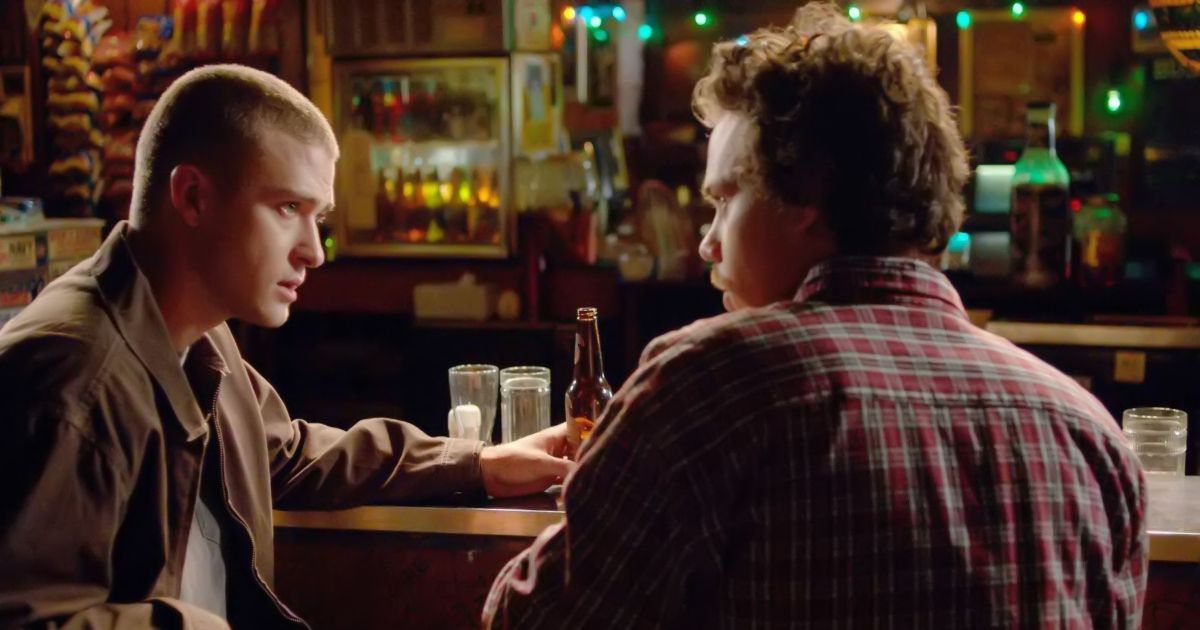 Black Snake Moan is a drama film that was written and directed by Craig Brewer and produced by Stephanie Allain and John Singleton. The film stars Samuel L. Jackson, Christina Ricci, and Justin Timberlake.
Rae (Christina Ricci), a sex addict, is heartbroken after her lover, Ronnie Morgan (Justin Timberlake), leaves to serve in the military. A Mississippi bluesman, Lazarus (Samuel L. Jackson) later finds Rae unconscious next to the road after being severely beaten. Lazarus brings Rae back to his house to nurse her back to health and later learns about her promiscuity. Attempting to cure her of her affliction, Lazarus kidnaps Rae and chains her to the radiator.
5
Friends with Benefits – 69%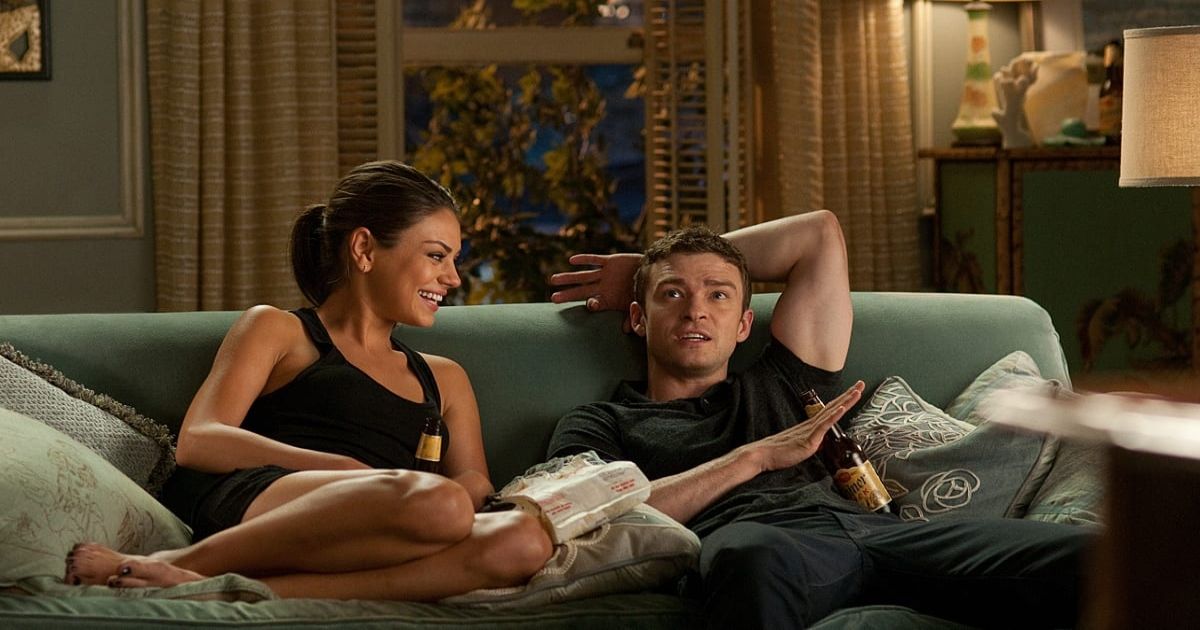 Friends with Benefits is a romantic comedy film that was directed and co-written by Will Gluck. The film stars Justin Timberlake and Mila Kunis with supporting roles from Patricia Clarkson, Jenna Elfman, Bryan Greenberg, Nolan Gould, Richard Jenkins, and Woody Harrelson.
Jamie (Mila Kunis) is a New York-based executive recruiter who convinces Dylan (Justin Timberlake), an art director from Los Angeles, to take a job at the New York office of GQ magazine. The two quickly become friends and decide that they are ready to quit looking for true love and focus on having fun. When they decide to add sex to their friendship, complications begin to unfold.
4
Trolls World Tour – 71%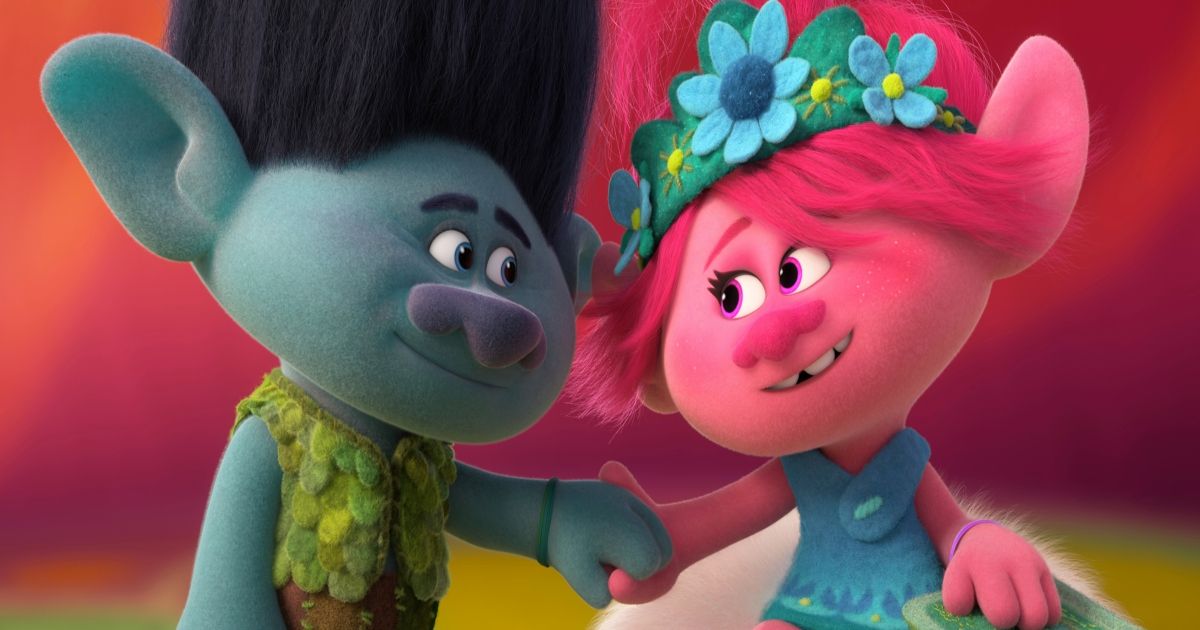 Trolls World Tour is a computer-animated jukebox musical comedy film that was directed by Walt Dohrn and co-directed by Davit P. Smith in his feature directorial debut. The film features an ensemble cast of voices that include Anna Kendrick, Justin Timberlake, Rachel Bloom, James Corden, Ron Funches, Kelly Clarkson, Anderson Paak, Sam Rockwell, George Clinton, and Mary J. Blige.
Poppy (Anna Kendrick) and Branch (Justin Timberlake) discover there are more troll tribes with each tribe representing music genres including funk, country, techno, classical, pop, and rock. Rockers Queen Barb (Rachel Bloom) and King Thrash (Ozzy Osbourne) set out to destroy the other music. Poppy and Branch set out on a mission to unite the trolls and save the diverse melodies from becoming extinct.
3
Palmer – 72%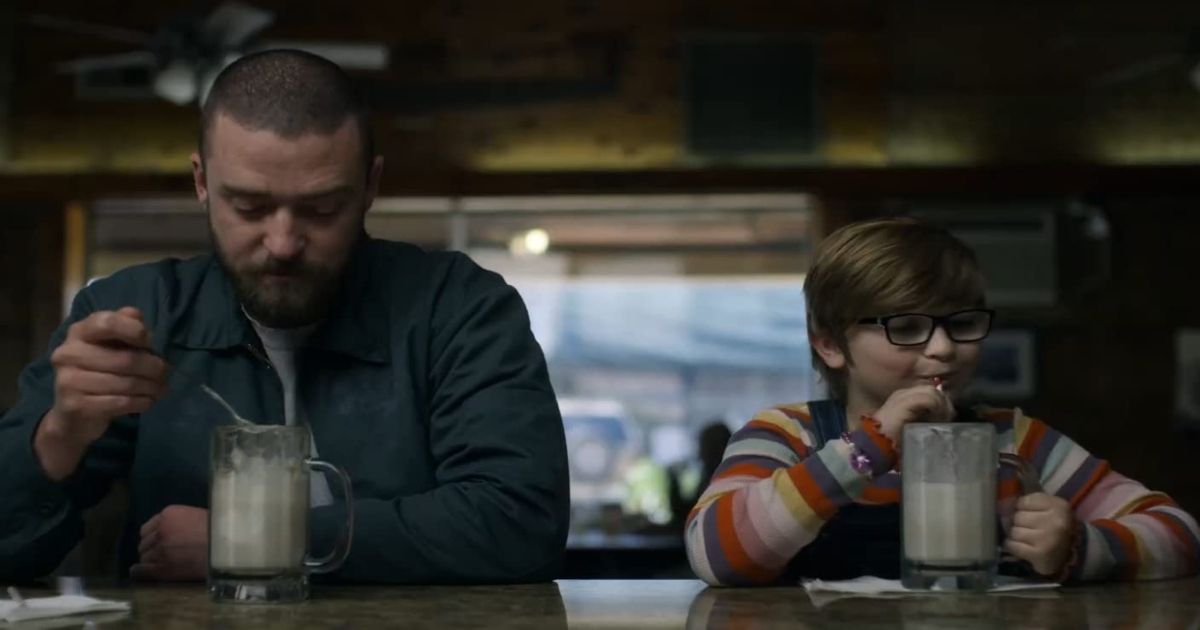 Palmer is a drama film that was directed by Fisher Stevens and written by Cheryl Guerriero. The film stars Justin Timberlake, Juno Temple, Alisha Wainwright, June Squibb, and Ryder Allen.
Related: 15 Musicians That Would Make Fantastic Movie Directors
Former high school football star Eddie Palmer (Justin Timberlake) is released from prison after serving 12 years for attempted murder and armed robbery. Eddie moves in with his grandmother Vivian (June Squibb), attempting to rebuild his life. When Vivian's neighbor Shelly (Juno Temple) disappears on a prolonged bender, she leaves her 7-year-old son Sam (Ryder Allen) in Palmer's care.
2
Trolls – 75%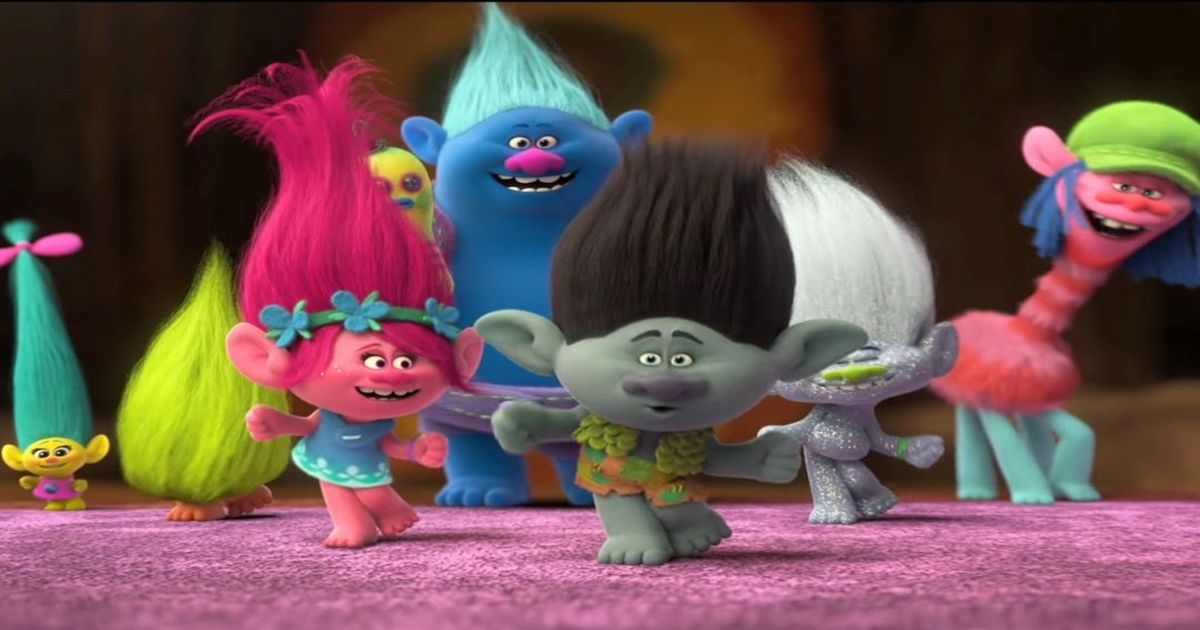 Trolls is a computer-animated jukebox musical comedy film that was directed by Mike Mitchell and co-directed by Walk Dohrn. The film has a screenplay from Jonathan Aibel and Glenn Berger and is based on a story by Erica Rivinoja.
Bergens, giant creatures who eat Trolls to be happy, invade Troll Village and kidnap numerous trolls. Poppy (Anna Kendrick), one of the happiest Trolls, and Branch (Justin Timberlake), a grumpy and overly cautious Troll, set off on a journey to rescue their friends.
1
The Social Network – 96%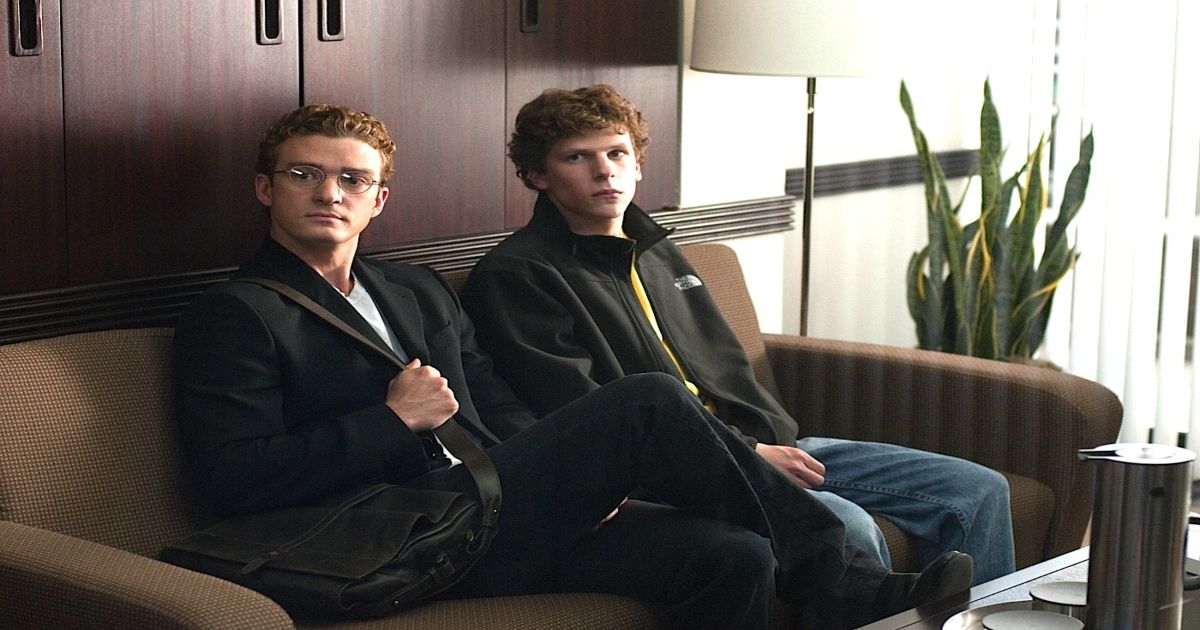 The Social Network is a biographical drama film that was directed by David Fincher and written by Aaron Sorkin. The film is based on the 2009 book The Accidental Billionaires by Ben Mezrich and portrays the founding of the social networking website, Facebook.
In 2003, Mark Zuckerberg (Jesse Eisenberg), a Harvard undergrad and computer genius, began working on a new concept known as Facebook. Eduardo Saverin (Andrew Garfield) and Mark meet with a fellow student Christy Lee (Brenda Song) who later arranges for them to meet Napster co-founder, Sean Parker (Justin Timberlake).
Six years later, Mark is one of the youngest billionaires ever, however, he finds out that his unprecedented success led to both personal and legal complications when one of his lawsuits involves his former friend, Eduardo.