With the Writer's Guild strike seemingly nearing an end, many in the entertainment industry have been discussing what this might mean for projects in Hollywood. Most projects were put on hold and brought to a standstill due to the strikes. On September 24, 2023, the Writers Guild of America (WGA) reported that it had come to a "tentative agreement" with studios and streaming companies. The strike will officially end when the deal is voted on by the Guild's board and members.
It is in the aftermath of the strike coming to an end that the beginning of something else has been announced. While speaking on Puck News about the future of projects in Hollywood, Matthew Belloni and Jonathan Handel mentioned in passing that the much-loved comedy sitcom The Office might return to screens. Amidst talking of other shows, Belloni and Handel said, "Greg Daniels is set to do a reboot of The Office, for instance." The news has received mixed reactions from fans of the series, and many have been wondering if a reboot is actually a good idea.
What Is The Office?
The Office was a mockumentary sitcom beloved by many. The show centered on a group of office workers at a paper and stationery store named Dunder Mifflin Paper Company, based in Scranton, Pennsylvania. The plot followed the adventures of the group, often leading to hilarious outcomes. Airing for nine seasons from 2005 to 2013, the show garnered an extremely loyal following who were quite disappointed when the series came to an end.
Related: 10 Small Details You May Have Missed in The Office
The series was, in fact, the US remake of what was originally a UK sitcom featuring Ricky Gervais, Lucy Davis, Martin Freeman, and Mackenzie Crook. The US version of The Office became very popular, watched by over five and a half million viewers on NBC, with the show's popularity only increasing when it went off-air. The show had quite a memorable cast, including Steve Carell, who plays the lovably hilarious Michael Scott, John Krasinski as Jim Halpert, Jenna Fischer as Pam Beesly, and Rainn Wilson as Dwight Schrute. The show, in its nine seasons, won five Emmy Awards and had a total of 42 nominations.
Can a Reboot Work?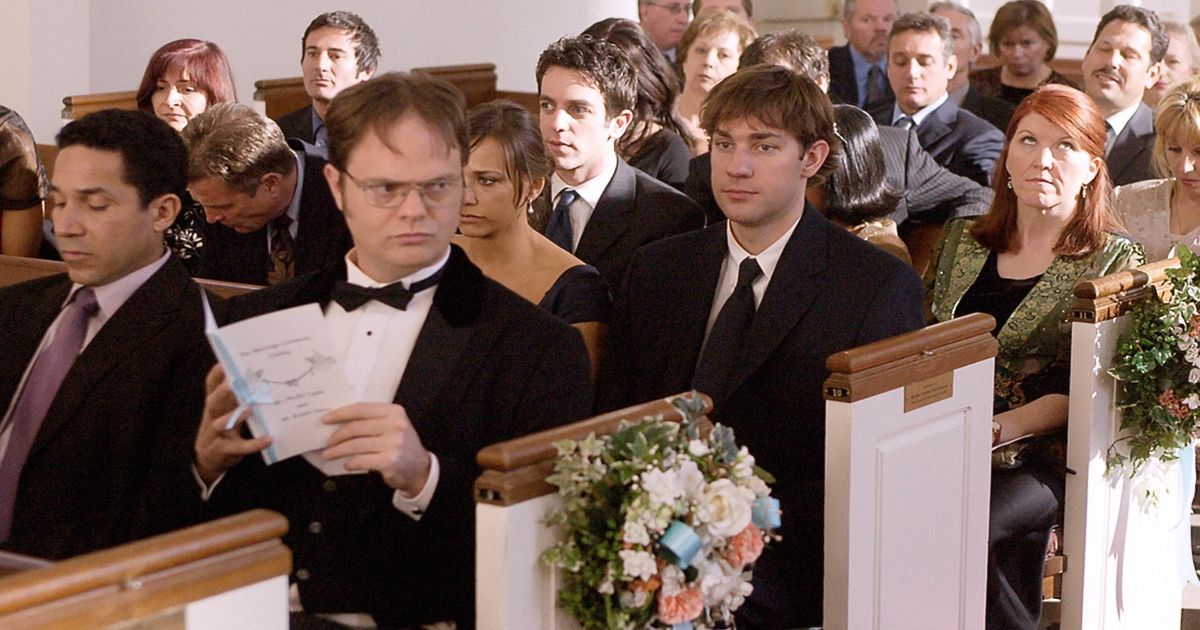 A reboot of The Office has factors both in and out of its favor. One reason a reboot looks possible is that most of the original cast has expressed on various occasions that they would be willing to return to the show. Some of those who have said that they'd be up to return are Krasinski, Fischer, Angela Kinsey (Angela), Leslie David Baker (Stanley) and Creed Batton (Creed). Talking to Esquire back in 2020 about making a return to the show, John Krasinski said:
"The Office was absolutely everything to me. I mean, it is my beginning and my end. I'm pretty sure at the end of my career I'll still be known for Jim. That was my first experience with Hollywood. It was the first creative family I've ever had. In many ways, they will always be the most important people in that most important experience in my career. So yeah, if they did a reunion, I would absolutely love to do it"
However, it also has to be acknowledged that The Office has run for nine long seasons. It might just be time for a brand-new story with some fresh faces. With rumors of a remake surfacing from time to time since the end of the show in 2013, showrunner Daniels himself has spoken about bringing the series back. However, he has also expressed his reluctance to go ahead with a remake that included the exact same characters. Speaking to Collider in 2022, Daniels said:
"I can't tell whether fans would want more of it, and when I say more of it, I don't think it would be the same characters. I think it would just be sort of like an extension of the universe, you know what I mean, like the way [The] Mandalorian is like an extension of Star Wars. But I don't know if that would be something people would want or not, it's hard to tell."
Another reason a remake of The Office may not be such a good idea is that the US version of the series ended on a good note, with viewers responding quite positively to the finale. Rehashing the show with the same characters and setting would almost be like tainting the conclusion of season 9. A possible avenue a remake could explore, if it becomes a reality, is to have a new cast with the old cast coming in for guest appearances. The Office could also move away from Scranton to a new branch of Dunder Mifflin altogether, giving fans a new storyline, setting, and environment.
Related: The Office: 10 Times Stanley Was the Most Relatable Character
In fact, Mindy Kaling, who played the role of Kelly Kapoor on the show, expressed in 2022 that The Office might not work in today's social environment. Times have definitely changed from 2013 to 2023. With present society's levels of social acceptance and sensitivity, many of the narratives and humor that The Office became so popular on most likely won't work. According to Kaling, "That show is so inappropriate now. The writers who I'm still in touch with now, we always talk about how so much of that show we probably couldn't make now." She added, "Tastes have changed, and honestly what offends people has changed so much now."
What Do Fans Think?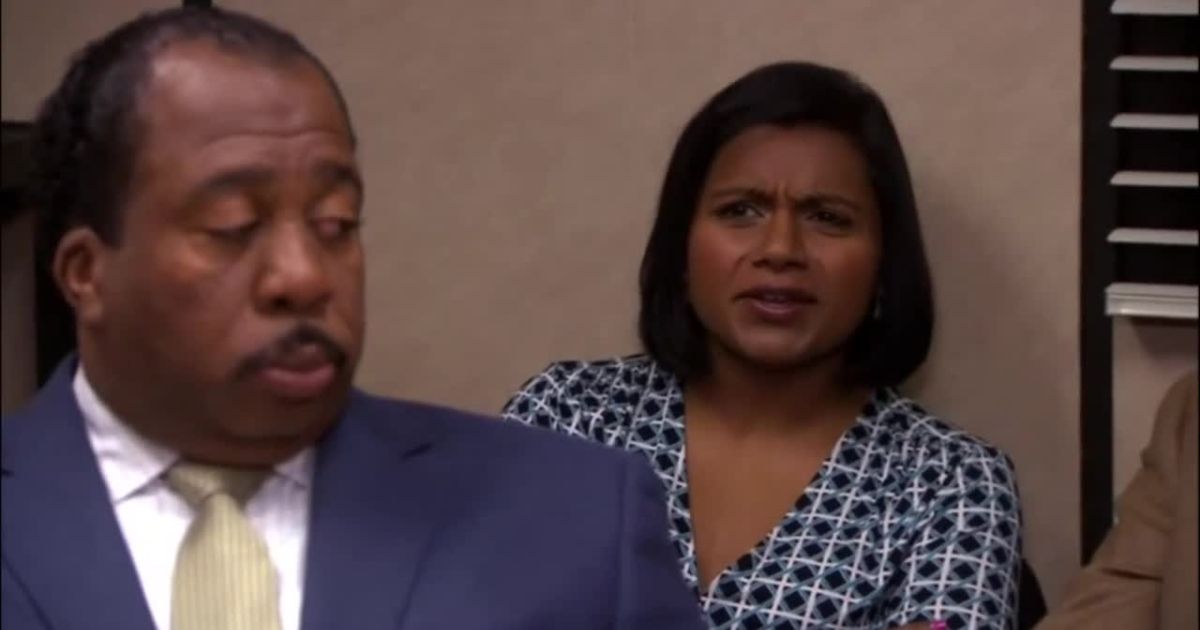 Fans have had extremely mixed reactions to the announcement of a reboot of The Office. While some have been highly excited, others don't want to even hear of the possibility of The Office returning. Many took to X, formerly known as Twitter, to express their opinions.
Making up one extreme, a proportion of viewers have never been fans of The Office.
Others just want to see the original cast make a return.
A few viewers have also adopted Mindy Kaling's opinion in expressing that The Office would not suit today's social milieu.
At the time of writing, details regarding The Office reboot are scant as it is still very early on in the process. However, if the remake of the show does go ahead, it remains to be seen what form Greg Daniels will choose for the series. Will it bring back the old cast we are so used to seeing? Or will it be an extension of the universe and bring us entirely fresh faces?