NSYNC was one of the most influential boy bands of the '90s, with three American Music Awards and eight Grammy nominations under their belt. The group comprised five members, Justin Timberlake, JC Chasez, Lance Bass, Joey Fatone, and Chris Kirkpatrick, who grew a dedicated fan base during their run from 1995 to 2004. They maintained their name and status alongside other groups like The Backstreet Boys and 98 Degrees, even after dismantling to work on separate projects and further their careers independently.
From hits like "Bye Bye Bye" and "It's Gonna Be Me" to two albums being certified Diamond, NSYNC has a vast selection of songs in their catalog. Here are some of the best NSYNC needle drops in movies and TV, ranked.
12
"You Don't Have To Be Alone (On Christmas)" – How the Grinch Stole Christmas
Ron Howard's 2000 version of How the Grinch Stole Christmas is another movie featuring an NSYNC song not in an actual scene but on the soundtrack. The film stars Jim Carrey in this adaptation of the classic book that tells the story of a town called Whoville, where Christmas is the biggest celebration of the year.
Outside the town, in a mountain cave, lives the Grinch, a cranky, anti-social creature who was once a citizen of Whoville before leaving for a life of solitude. Things get complicated for the Grinch when he is nominated to be the town's Holiday Cheermeister and has to attend the town's festivities.
The NSYNC song "You Don't Have To Be Alone (On Christmas)" is the perfect addition to the movie's soundtrack and fits well among other pop artists of the time, like Smash Mouth and Mariah Carey. It's one of the band's more underrated songs that seems to have faded into the background behind their Christmas album Home for Christmas.
11
"I Want You Back" – Cursed Friends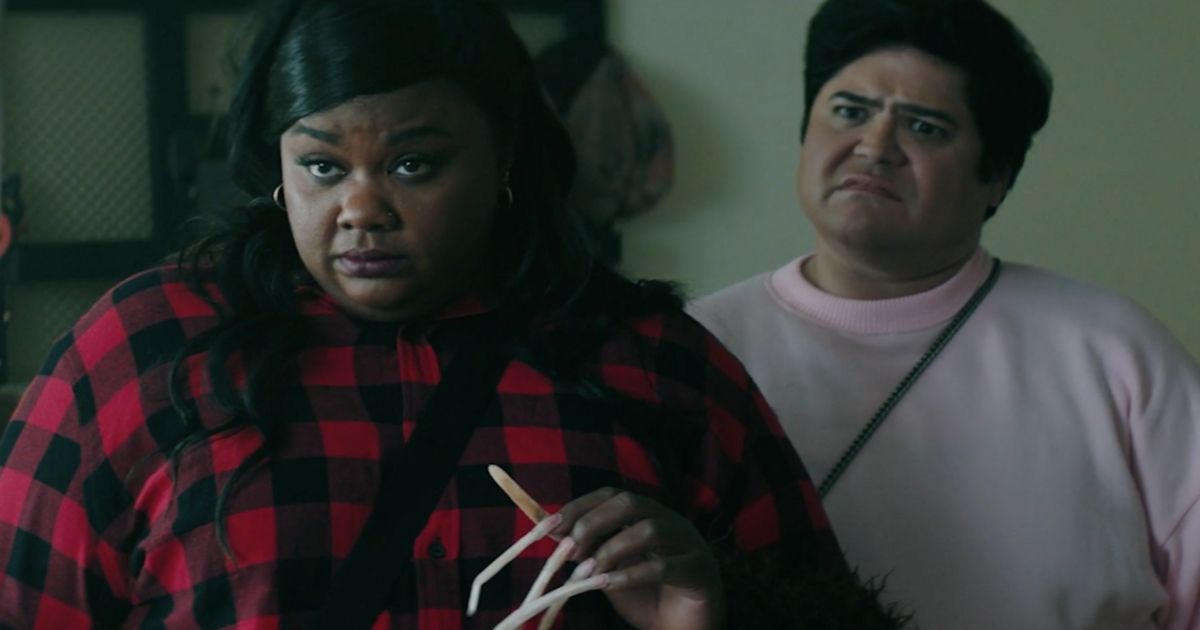 Comedy Central's Cursed Friends is a lighthearted take on Halloween movies that follows a group of Millennial friends who wake up to discover their childhood game of MASH (mansion, apartment, shack, house) is manifesting in real time. One by one, the characters' lives start changing into the most ridiculous scenarios, including a cult leader and marrying Joey Fatone (who actually stars in the movie), bringing laughs and classic NSYNC songs to the screen.
NSYNC's "I Want You Back" plays during an interesting part of the movie where Harvey Guillén is dancing and singing along to the song. There's also a large amount of glitter vomit during this scene, which surprisingly ties in perfectly to Guillén's character and performance. It's a movie you should see at least once around the Halloween season, especially if you're looking for laughs you don't have to take too seriously.
10
"Bye Bye Bye" – Just Go With It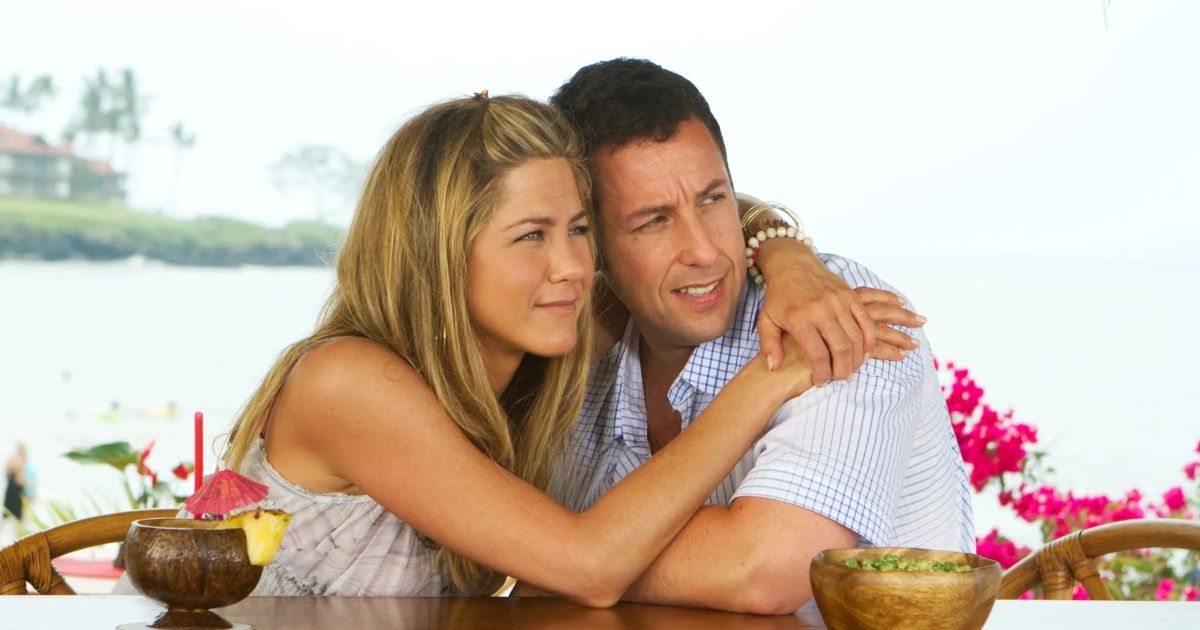 Adam Sandler and Jennifer Aniston star in the 2011 comedy Just Go With It, a romantic comedy that follows the mishaps of a lonely plastic surgeon, Danny, who pretends to be in an unhappy marriage to avoid commitment with his dates. His assistant, Katherine, is the only one aware of his scheme and gets dragged into the mess when Danny needs her to pose as his soon-to-be ex-wife in an attempt to wow a woman he met at a party.
The movie feels like an Adam Sandler production but was well-received by viewers, taking home five awards and 13 nominations. NSYNC's "Bye Bye Bye" plays during the movie when Palmer, Danny's new love interest, is listening to the song in the shower as he walks into the room.
9
"Tearin' Up My Heart" – Superstore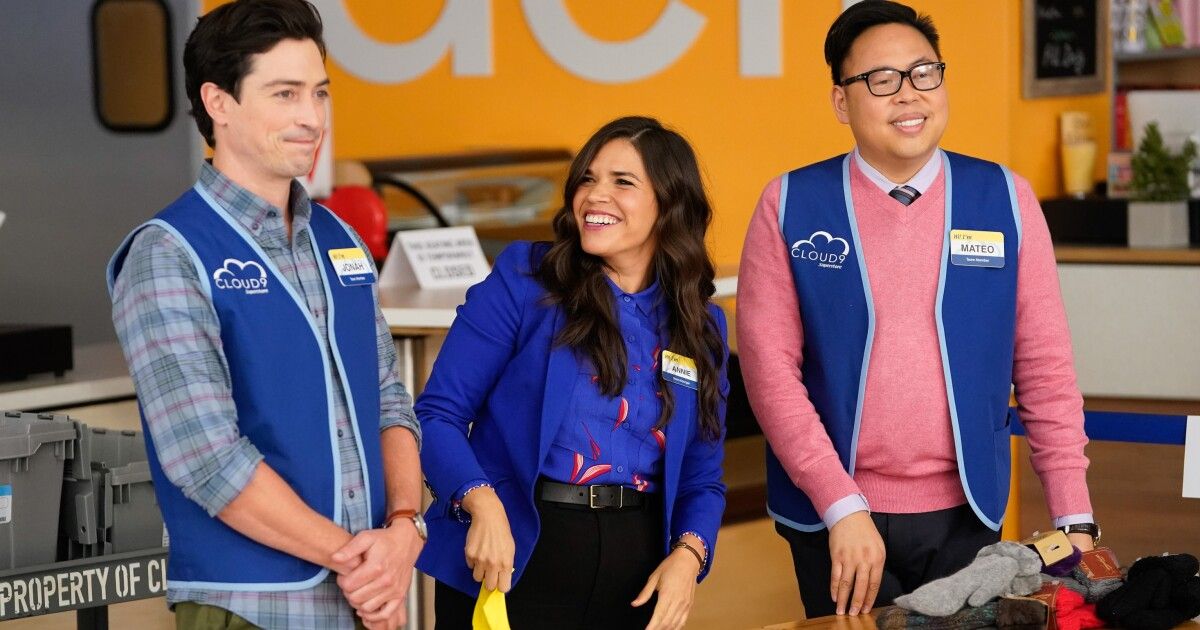 The NBC series Superstore ran for six seasons, totaling 113 episodes, and follows a group of store employees and their daily duties working at Cloud 9. The cast features stars like America Ferrera, Ben Feldman, and Nico Santos, who have to deal with crazy customers, even crazier co-workers, and all the challenges that come with clocking into a shift for the big-box store. Superstore debuted in 2015 and went on until 2021, earning 14 award nominations during its time.
Related: Justin Timberlake's 10 Best Movies, Ranked by Rotten Tomatoes
One of NSYNC's earlier songs, "Tearin' Up My Heart," is featured during Season 3, Episode 2, "Brett is Dead." The show has also used NSYNC songs like "God Must Have Spent (A Little More Time On You) during Season 2, Episode 14, "Valentine's Day."
8
"Bye Bye Bye" – Scrubs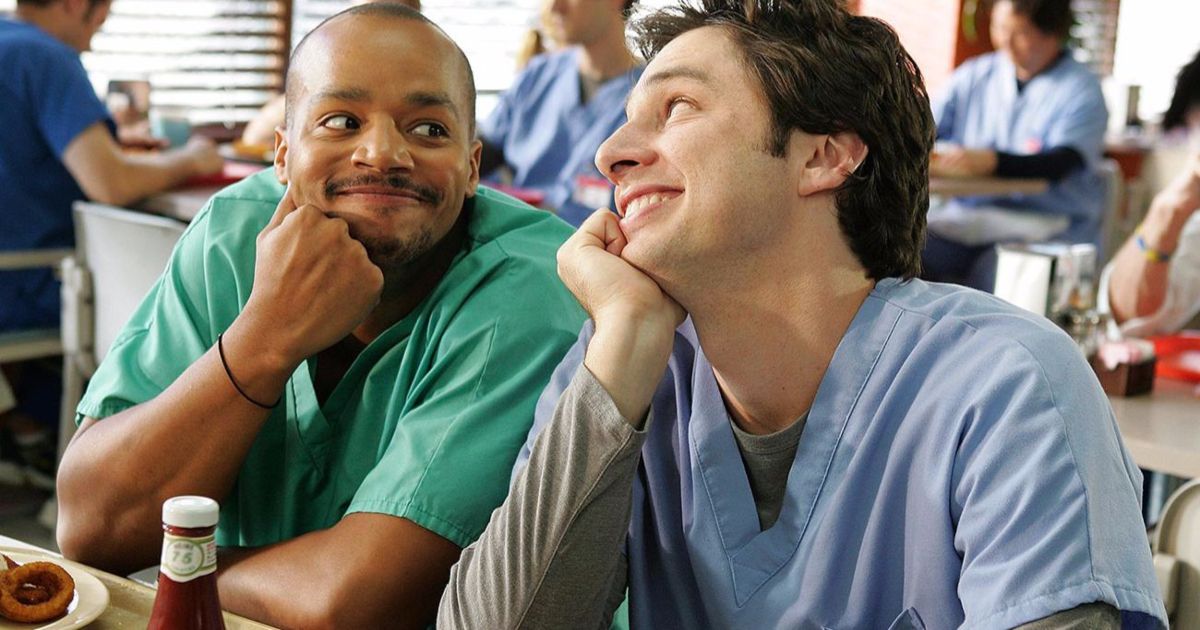 Scrubs is a long-running comedy series that aired from 2001 to 2009 on NBC and ABC. The show follows employees at Sacred Heart Hospital, a teaching hospital where new med students arrive to learn the ins and outs of working in the medical field. Zach Braff leads the show as J.D. alongside Donald Faison as Turk and Neil Flynn as the janitor. Scrubs blends comedy and somewhat accurate medical scenarios perfectly, which helped it gain dedicated fans over the years.
NSYNC's "Bye Bye Bye" is a hilarious insert into Season 6, Episode 1, "My Mirror Image." This finds J.D. dealing with the emotions of finding out he's going to be a father. Unfortunately, when he reaches out to Turk for support, he and the rest of the hospital staff are too busy dancing to his new NSYNC ringtone to answer.
7
"Dirty Pop" – Jimmy Neutron: Boy Genius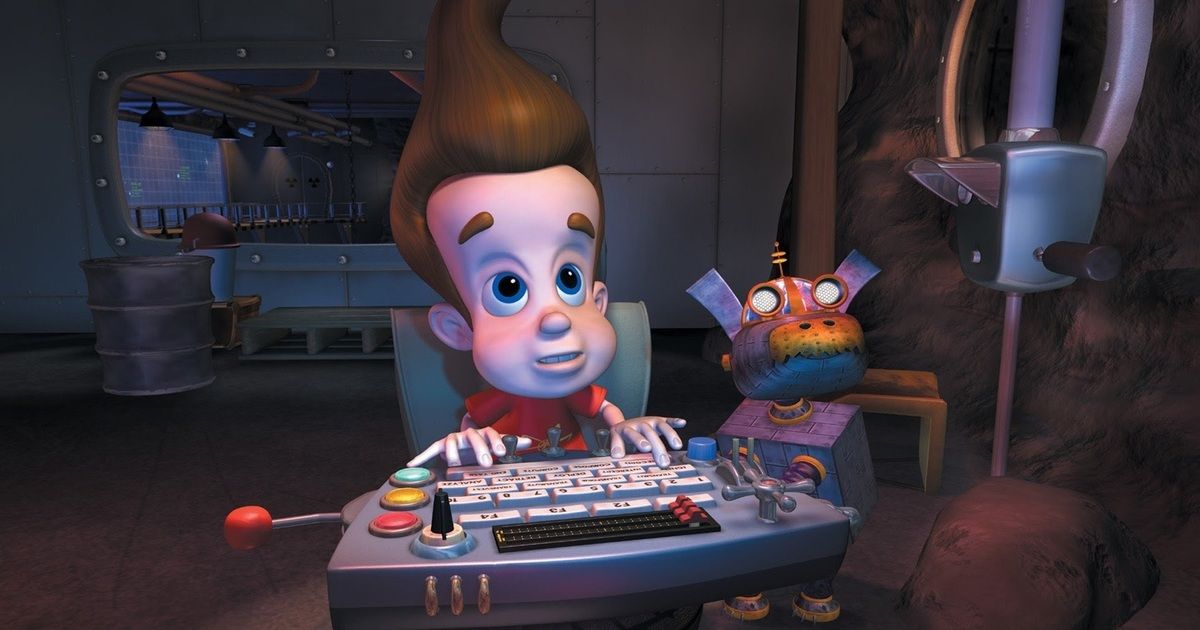 Jimmy Neutron: Boy Genius is a 2001 animated Nickelodeon movie that inspired the TV series '90s kids came to love. The movie follows Jimmy, a young boy with genius-level intelligence, his robot dog, and two friends, Carl and Sheen, as they work together to save the world from aliens known as Yolkians. The movie featured songs from numerous '90s and early '00s artists, including Britney Spears, Aaron Carter, Backstreet Boys, and Bowling for Soup.
A remix version of "Dirty Pop" plays as Carl, Jimmy, and Sheen arrive for a fun night at the amusement park Retro Land. It's the perfect upbeat, fun song for a theme park and is a great lighthearted song that transitions from a night of fun into chaos the next morning when the boys realize their wish on a shooting star for their parents to disappear came true.
6
"Bye Bye Bye" – Crossroads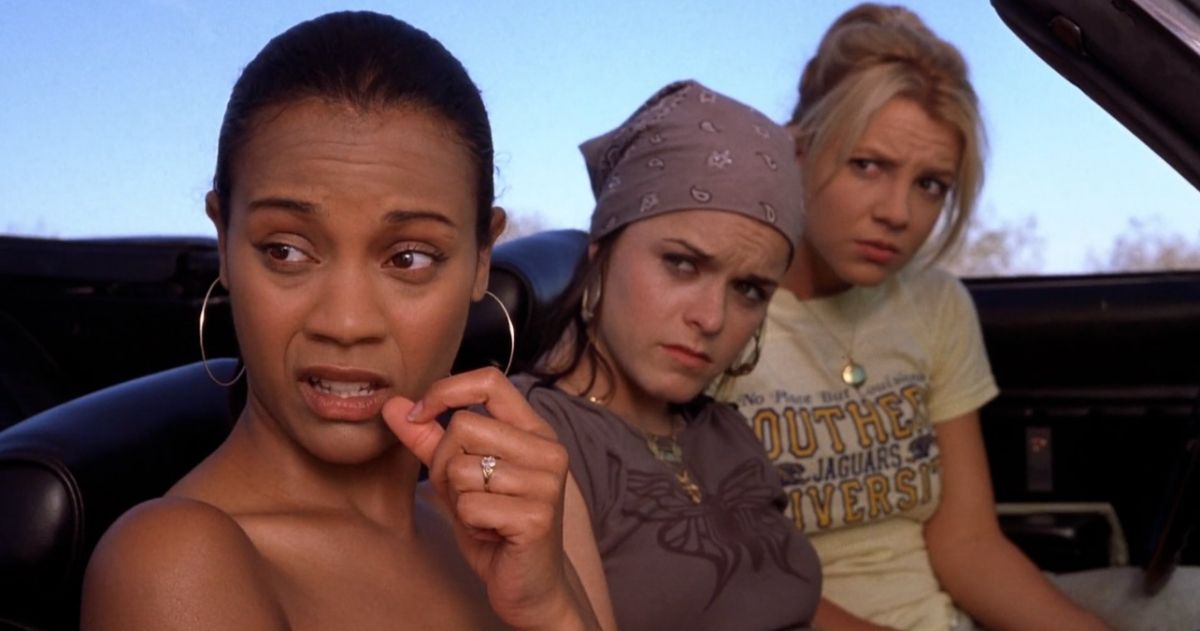 The 2002 comedy Crossroads is a teen movie that follows three childhood friends, Lucy, Kit, and Mimi, as they reunite after years apart and embark on a cross-country road trip together. The group leaves for the trip on a whim with little planning, sparking an adventure between the trio that helps to heal their friendship and show them how important it is to follow their heart. The cast features Britney Spears, Taryn Manning, and Zoe ña as the friend group, along with Anson Mount as their friend, Ben.
It only makes sense that "Bye Bye Bye" is featured in Britney Spears' movie Crossroads, as she was another one of the booming pop stars of this time. This song plays as the three friends sing along in the backseat while Ben is driving.
5
"Digital Get Down" – The Good Place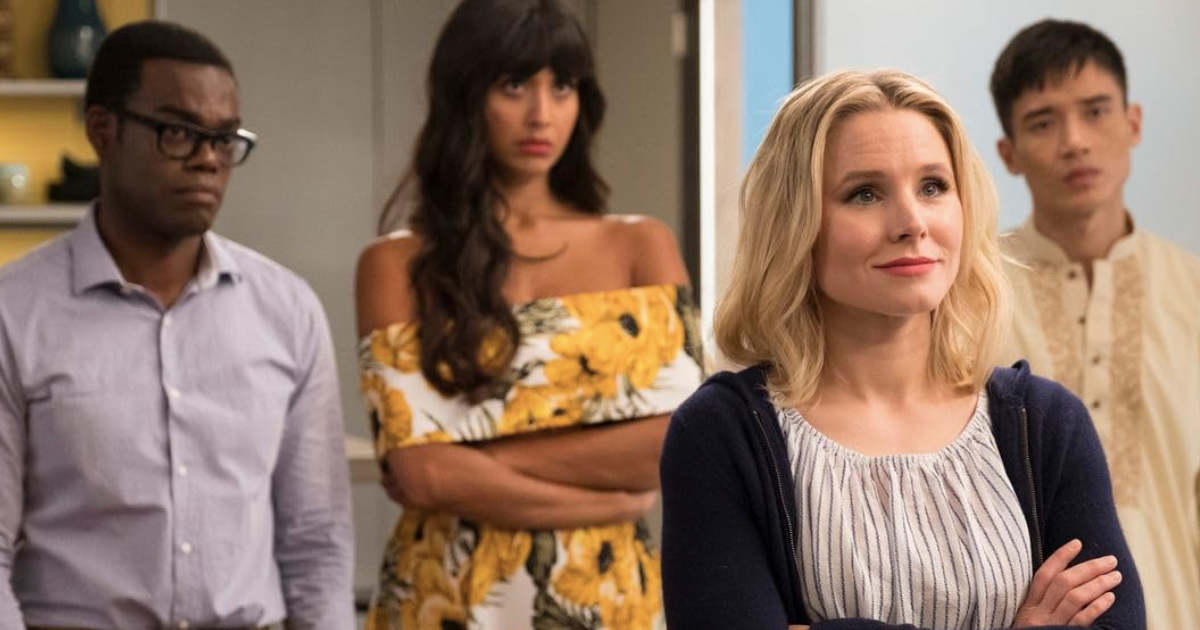 The fantasy comedy series The Good Place follows the character Eleanor as she arrives in the afterlife at a place known as the 'Good Place.' This heaven-like land is where all the humans who lived a truly good-natured life spend eternity and have all of their wishes granted.
Those who lived a life of cruelty are sent to the 'Bad Place," where their eternity is filled with torture and suffering. The only issue is that Eleanor has been mistaken for someone else and believes she was wrongfully sent to the 'Good Place," sparking her friends to help her change her ways.
NSYNC's song "Digital Get Down" is featured in several episodes of The Good Place. It is heard during Season 1, Episode 10, "Chidi's Choice," Season 3, Episode 9, "Janet(s)," and Season 4, Episode 9, "The Answer."
4
"Thinking of You (I Drive Myself Crazy)" – Pen15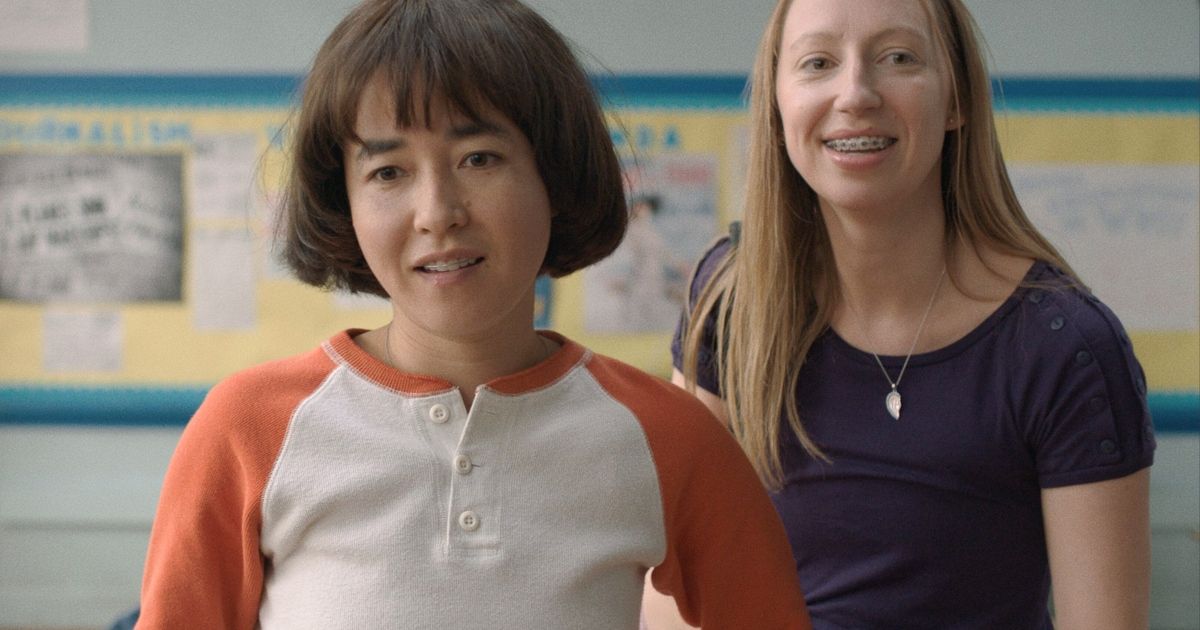 Pen15 is an outside-the-box comedy series starring Maya Erskine and Anna Konkle as two 13-year-old outcasts trying to survive the ups and downs of middle school. The adult-age actresses portray their younger selves in an accurate depiction of middle school, puberty, and peer pressure while providing lighthearted laughs and cringe-worthy moments sure to remind viewers of their own time in middle school.
Related: 10 Singers Who Became Great Actors
"Thinking of You (I Drive Myself Crazy)" plays during the pilot "First Day." This episode follows the duo as they navigate their first day of seventh grade, crushes, and being labeled UGIS or the ugliest girls in school.
3
"Tearin' Up My Heart" – Tokyo Vice
The crime series Tokyo Vice debuted in 2022 on HBO Max and is based on the 2009 book series by Jake Adelstein. The show follows an American journalist who relocates to Tokyo to work for a major Japanese newspaper. Once on the staff, he starts working with a member of the Tokyo police department to uncover the dark secrets of organized crime in the city. The two are willing to do whatever it takes to uncover the truth and find the truth behind the city's tagline: "Murder does not happen here."
NSYNC's 1997 hit "Tearin' Up My Heart" is featured in Season 1, Episode 4 of Tokyo Vice, "I Want It That Way." This song is heard during a nightclub scene where Jake, Sato, and everyone in the club start cheering once it plays.
2
"Bye Bye Bye" – Ted Lasso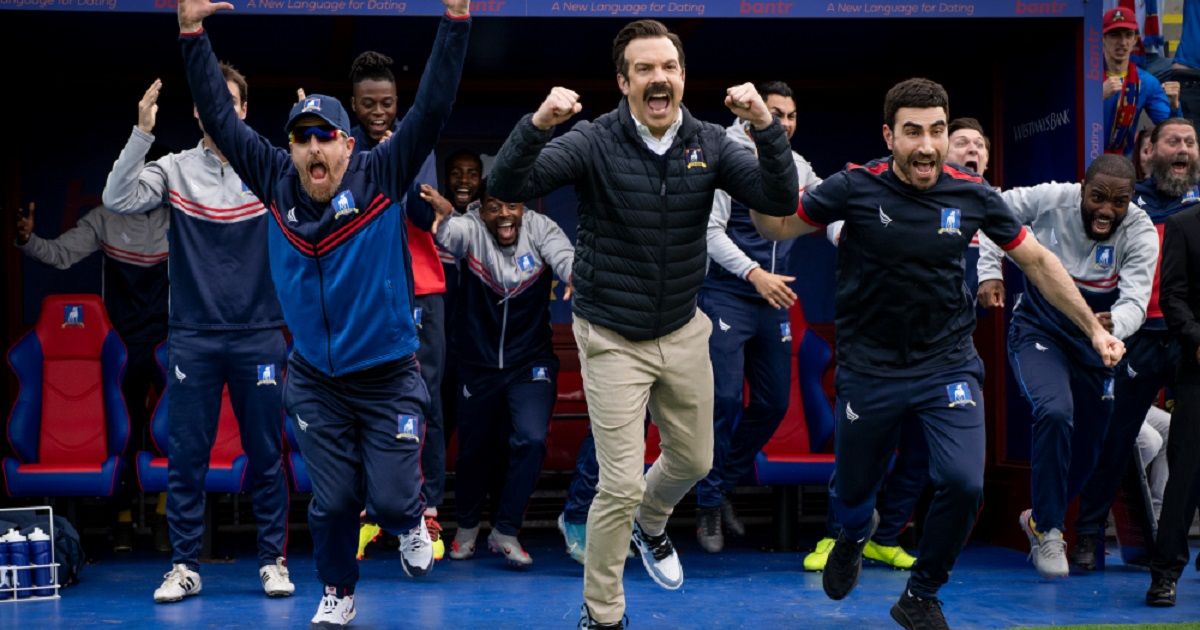 The popular AppleTV+ series Ted Lasso stars Jason Sudeikis as a football coach who ends up having to coach the British soccer team, AFC Richmond. He has no experience with the sport, but his undeniable humor, charm, and determination win over everyone around him, even the team's owner, who hired him, believing he would fail on the job. It's a comforting show that helps restore faith in not only the character and his abilities but in humanity as a whole.
"Bye Bye Bye" is featured in Season 2, Episode 11, "Midnight Train to Royston." This episode received mixed reviews from viewers and critics who felt the subplots with Rebecca and Sam took away from the show's main points.
1
"Better Place" – Trolls Band Together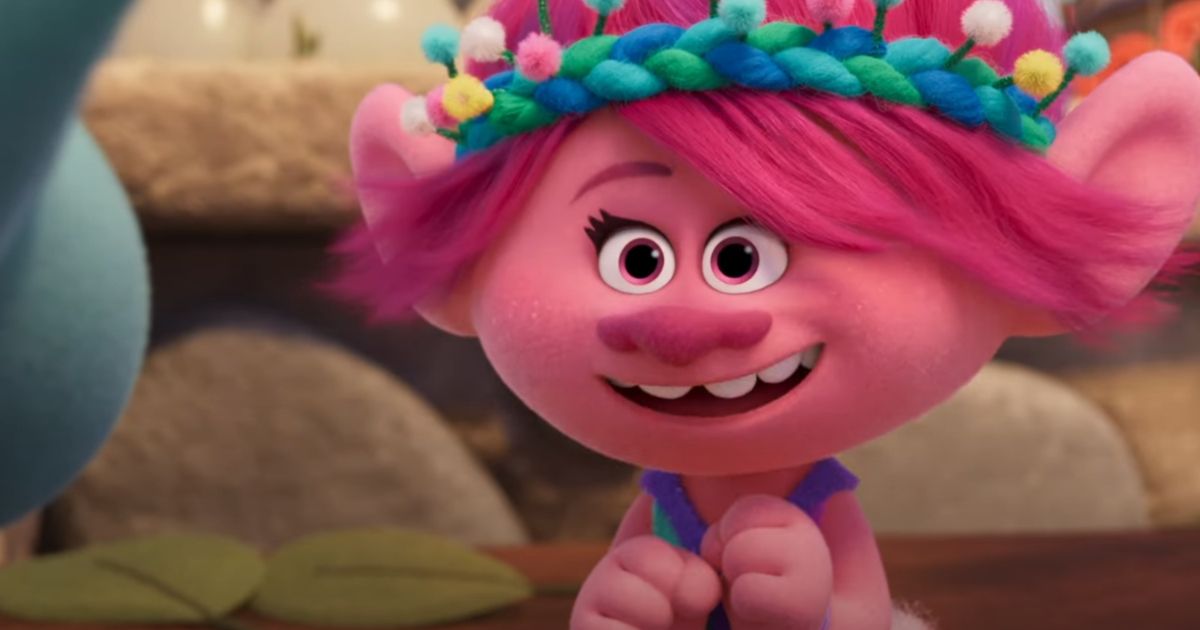 One of the best NSYNC needle drops in a movie is one that hasn't been released yet but has been teased in the trailer. The upcoming movie Trolls Band Together is the third installment in the DreamWorks Animation franchise and has actors like Justin Timberlake and Anna Kendrick returning to voice their characters.
This movie follows Poppy and Branch as she discovers Branch was once a member of her favorite band, BroZone, with his brothers. Unfortunately, one of his brothers is kidnapped, and the two must embark on a journey to save him.
"Better Place" is the first song NSYNC has reunited to create in over 20 years, leaving fans of all ages excited to see what's next for the group. Timberlake has been a part of the Trolls franchise since the first movie, so it's fitting this is the movie that inspired them to work together again. Trolls Band Together is set to hit theaters this November.