It would be easy to simply peg The Mattachine Family as an LGBTQ film. It is that, but so much more, too. Relationships, friendships, and a longing for family command the spotlight in director Andy Vallentine's heartwarming feature, which he cowrote with his screenwriter Danny Vallentine. Tapping into those universal themes elevates this emotionally rich tale, one that will not only make audiences laugh and cry on different occasions, but also inspire them to reflect on the bounty of good that exists in their lives, especially during life transitions.
The Mattachine Family is currently on the festival circuit, most recently premiering at Chicago's LGBTQ Reeling Film Festival. The movie stars Nico Tortorella (The Walking Dead: World Beyond, Younger, Scream 4), Juan Pablo Di Pace (Fuller House, Mamma Mia), Emily Hampshire (Schitt's Creek), Cloie Wyatt Taylor, Heather Matarazzo (Welcome to the Dollhouse, Scream), Carl Clemons-Hopkins (Hacks), Jake Choi (Single Parents), and Colleen Foy (Quantum Leap).
If you're a fan of feel-good films that touch upon family ties, extended family bonds, and the inner resolve that keeps people connected and committed to one another, this is your film.
Your Chosen Family
This film's title was inspired by the national gay rights organization, The Mattachine Society, which was a stronghold in the 1950s. The organization came into being to help improve the rights of gay men. In doing so, it also created a vibrant network for a group of people who may not have benefited from strong familial alliances. The filmmakers briefly dips into that history lesson, but this isn't a deep dive into that specific time period. We're mostly floating around in the present with looks into one character's past. In fact, The Mattachine Family feels a bit like a fever dream, at times.
Meet Thomas (Nico Tortorella). He's an introspective photographer loving his married life with Oscar (Juan Pablo Di Pace), a former child star whose career is suddenly on the rise again. The film's opening sequence breezily takes us through the emotional year Thomas and Oscar experienced fostering a young boy named Arthur. It changed their lives, in fact. Neither of them wanted to be a father, per se, but there was something about the experience of fostering Arthur that forever changed them.
Related: Best LGBTQ+ Movies of the 2020s (So Far), Ranked
The inevitable happens, of course, and the couple must return the boy to his mother, who's had a go of it, too, trying to get her act together. The event triggers an avalanche of emotions as Thomas and Oscar deal with their feelings — very differently. Oscar's budding career as a bona fide adult actor must take precedence. He's been waiting for this big break. But Thomas was waiting for one, too. He just didn't know it would arrive in the form of a little boy who stole his heart and made him rethink being a parent.
With Oscar away shooting a new television series, Thomas turns to gal pal Leah (Emily Hampshire offering a nice turn), who's experiencing fertility issues in her relationship with Sonia (Cloie Wyatt Taylor). Thomas and Leah make for a fine postmodern Will & Grace duo, always propping each other up. Thomas' other friend, Jaimie (Jake Choi), pours on the sass as if it's on tap. It's enough to provide some levity for brooding Thomas, but ultimately, this fella cannot ignore his surprising desire to have a family of his own. But how will that sit with Oscar?
More Than Just Queer Cinema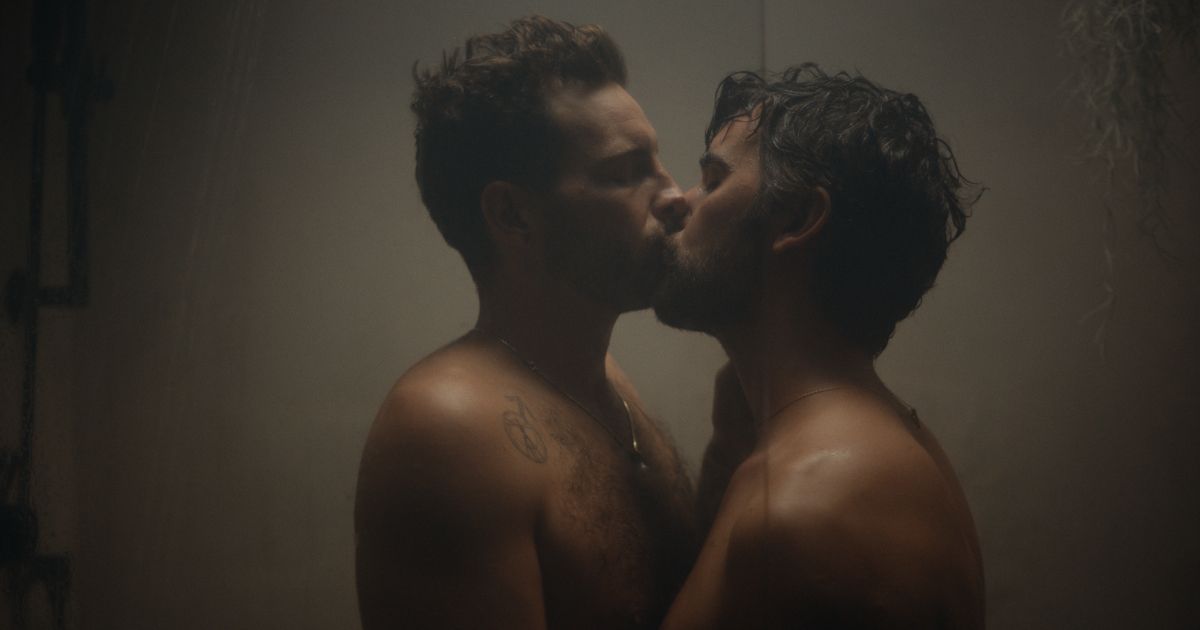 To be sure, the Vallentines know how to make queer cinema sparkle. The dialogue occasionally feels as if it's been pulled from Brothers & Sisters from more than a decade ago, then spritzed with modern-day sweetness. It's not a game-changer by any means. It's challenging enough to get a film filled with diversity made, and this one stands out, nonetheless.
Related: Best LGBTQ+ Movies Ever Made, According to Rotten Tomatoes
There are some powerful scenes here between Thomas and Oscar when they are forced to confront that they are both at a crossroads in their lives. These relationship ups and downs are captured in believable fashion by the filmmakers, who clearly understand gay relationship and the importance of community and extended families. Would this film shine just as bright were it a story about two straight people going through something similar? Perhaps. But doubtful. It's refreshing to see different types of characters moving through different kinds of challenges, and The Mattachine Family captures that to winning ends.
The movie also insists on showing how all relationships go through their various stages of growth. This is an LGBTQ tale, sure, but it's just as much a story about what it's like to be human, and how vital the need for connection is. Equally interesting is watching these fine actors play things out. The cast is on the mark.
Nico Tortorella turns in a powerful performance, steeped in emotion and depth. Believable all around. It's super fun to see Emily Hampshire here, who was a lovely staple on Schitt's Creek. As Thomas' friend Leah, she's a joy to watch, and there are some great scenes featuring Leah moving through her challenges to become pregnant. Juan Pablo Di Pace turns in a grounded performance in a role that requires him to maintain solid footing while everything around him is changing. Overall, The Mattachine Family is an enjoyable outing, one that is as heartwarming and moving as it is inspiring and thought-provoking.
The Mattachine Family is playing at various film festivals and will open in wider release and VOD in the future.