From VA State Senator Monty Mason (D)'s reelection campaign:
HEARTBREAK: Monty Mason Launches New Ad Slamming Extreme GOP Agenda to Ban Abortion
"Diggs vowed to pass a new ban on abortion – forcing us to deny care, jailing doctors and nurses, putting lives in danger" – Christine, R.N.
WILLIAMSBURG, VA – This week, Monty Mason's campaign released a new ad  slamming his MAGA Republican opponent for supporting a dangerous and extreme agenda to ban abortion and criminalize doctors. In the ad, "Heartbreak," a nurse outlines how an abortion ban under a Diggs-Youngkin regime could force medical providers to deny critical care and endanger the lives of women. Diggs has been outspoken about his support for Youngkin's proposed abortion ban, which would jail doctors and impose extreme new restrictions on women seeking medical care.
"In my years as a nurse I've treated patients seeking abortion care. Abortion is a critical component of women's healthcare and the business of the patient and their healthcare provider. Politicians have no place in that or any medical decision," said nurse Christine Payne. "I am proud to stand with Senator Monty Mason because he supports reproductive health care and the medical professionals who provide it.
Mason believes that women have a fundamental right to choose and he has been on the frontlines of defending access to reproductive healthcare in the State Senate. Earlier
in the month, he released another ad, "The Room," highlighting his commitment to protecting a woman's right to choose.
"Abortion is on the ballot in Virginia this election, and it is more important than ever that we re-elect champions like Senator Mason who will continue to protect our reproductive freedom," said Jamie Lockhart, Executive Director of Planned Parenthood
Advocates of Virginia. "Danny Diggs wants to ban abortion and take away our rights, and we cannot allow that to happen. Monty Mason has been a critical vote in the State Senate for access to reproductive health care, and he would continue to ensure that
Virginia fends off a dangerous and extreme abortion ban."
"Heartbreak" can be viewed here. A transcript is below.
Christine, a nurse: "In my four decades as a nurse, I've comforted too many women who were thrilled to be pregnant only to find out something went terribly wrong. Danny Diggs would turn their heartbreak into a nightmare. Diggs vowed to pass a new ban on abortion – forcing us to deny care, jailing doctors and nurses, putting lives in danger.
Say 'no' to Danny Diggs and his extreme agenda."
********************************************************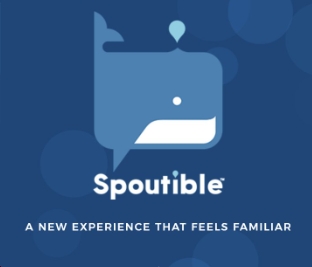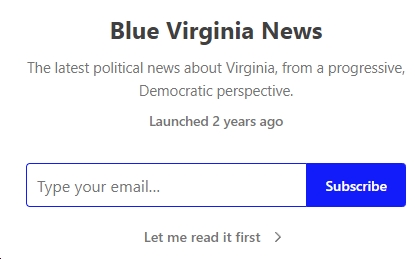 Sign up for the Blue Virginia weekly newsletter