There's a wide range of philosophies and faiths that people adopt to survive our sometimes difficult lives, but one thing is universally helpful — laughter. Comedy has forever been humanity's solace from the storms of suffering as a constant throughout history, but it may have found the perfect medium in cinema (and later television). The combination of acting, dialogue, music, visuals, and especially montage has resulted in the most manipulative art form ever, which is great for comedians, as laughter is essentially birthed from manipulation.
From the earliest silent films to the recent genre-blending madness of Everything Everywhere All at Once, movies have been making people laugh for more than a century in different ways. of course, comedy, like everything, is subjective. Hilarious genre mash-ups like Shaun of the Dead might make fans laugh, but they aren't explicitly comedies. Likewise, comedy directors like Charlie Chaplin or Mel Brooks might have multiple comedic films under their repertoire, but one always stands high above the rest. These movies truly make the audience laugh as opposed to more thoughtful or brilliant comedies that provide chuckles in addition to their great philosophical themes or important contributions to cinema.
Updated on September 28th, 2023, by Ben Hathaway: This article has been updated with additional content to keep the discussion fresh and relevant with even more information and new entries.
45
21 Jump Street (2012)
Phil Lord and Chris Miller's brilliant 21 Jump Street pulled off the hat trick of satirizing something old while simultaneously feeling fresh and new. Much of that has to do with Michael Bacall's whip-smart script, but there's also much to be said about the chemistry shared by Jonah Hill and Channing Tatum, the latter of whom immediately proves himself adept at comedic timing.
There's also some solid fan service for those with a soft spot for the Johnny Depp-led '80s series. Specifically, Depp's Officer Tom Hanson Jr. shows up alongside his buddy and partner Officer Doug Penhall (Peter DeLuise). Toss in a wonderful supporting performance from Brie Larson (who didn't recognize the makeup-covered Depp on set), and 21 Jump Street is easily one of the 2010s best comedies.
44
The 40-Year-Old Virgin (2005)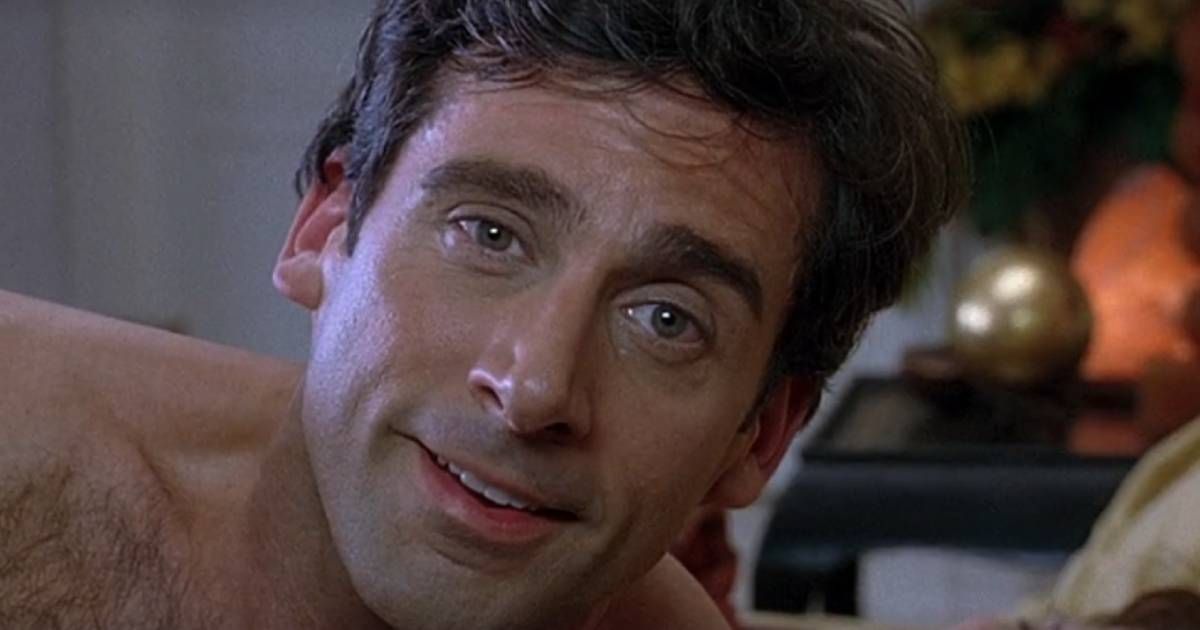 2005 was about as big as a year for Steve Carell as 365 days can get for an actor. The Office debuted in March, and while it wasn't an overnight pop-culture juggernaut, it was still a hit and Carell was widely praised.
Then, in August, The 40-Year-Old Virgingrossed over $175 million worldwide on a $26 million budget. But that wasn't its only accomplishment, as Judd Apatow's comedy also gave many a film fan several new lines to quote ad nauseam. In other words, The 40-Year-Old Virgin was the onset of the Apatow era of comedy, and it made for a massive incentive to produce more R-rated comedies.
43
American Pie (1999)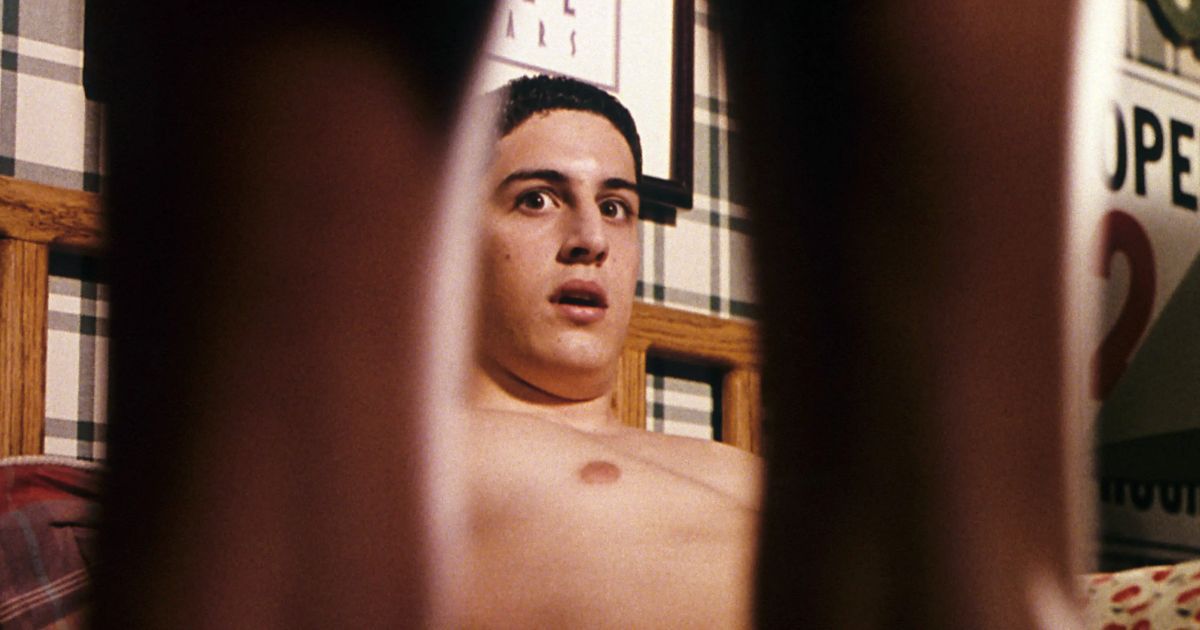 Paul and Chris Weitz's American Pie kicked off a franchise that's gone on for four theatrical films and even more on the direct-to-video market. But there's no topping the original, which is about as great a late '90s timepiece as a film fan can rent.
The key to American Pie, save for its light tone and breezy runtime, is the casting. Some performers in the film haven't shone anywhere else, but here everyone does. Of course, the highlights are Jason Biggs' Jim Levenstein, Alyson Hannigan's Michelle Flaherty, Eugene Levy's Mr. Levenstein, Natasha Lyonne's Jessica, and Seann William Scott's Steve Stifler.
42
Beverly Hills Cop (1984)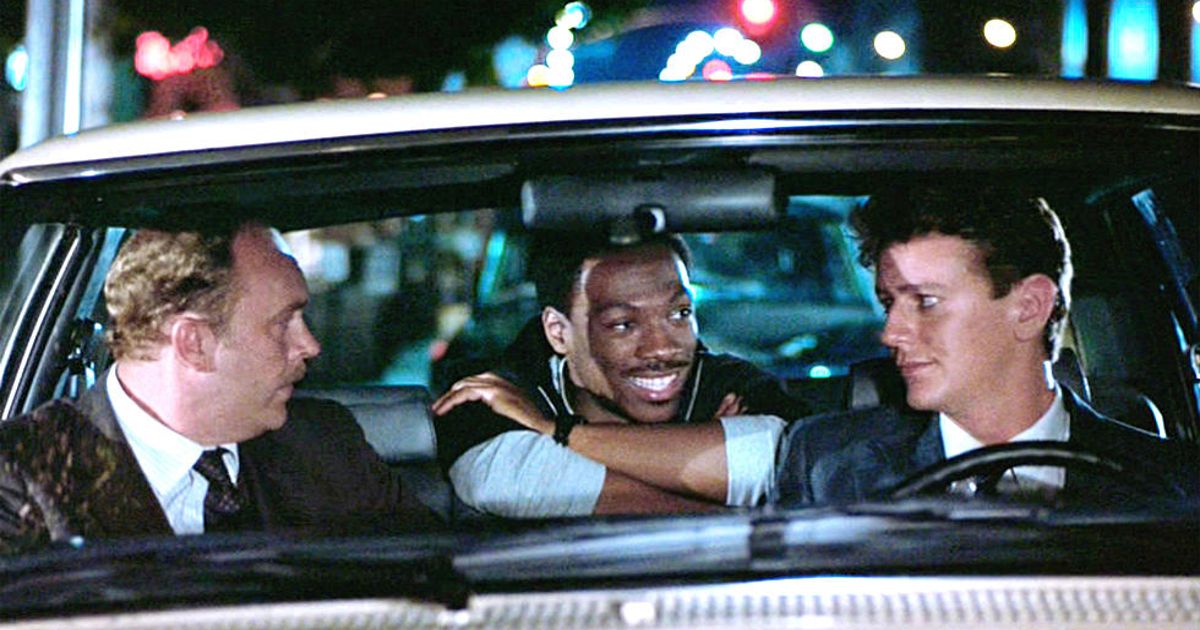 Quite possibly the ultimate star vehicle, Beverly Hills Cop was 1984's answer to the question 'How popular is Eddie Murphy?' The answer: Popular enough to make a movie that hinges entirely on his presence the most popular one of the year. That said, Ghostbusters was pretty close on its tail.
Murphy is, of course, sublime as Axel Foley, but he's not the only thing about the movie that works. There's also a terrific soundtrack, surprisingly intense action sequences, memorable supporting work from Judge Reinhold and John Ashton, and a banana in a tailpipe.
41
Team America: World Police (2004)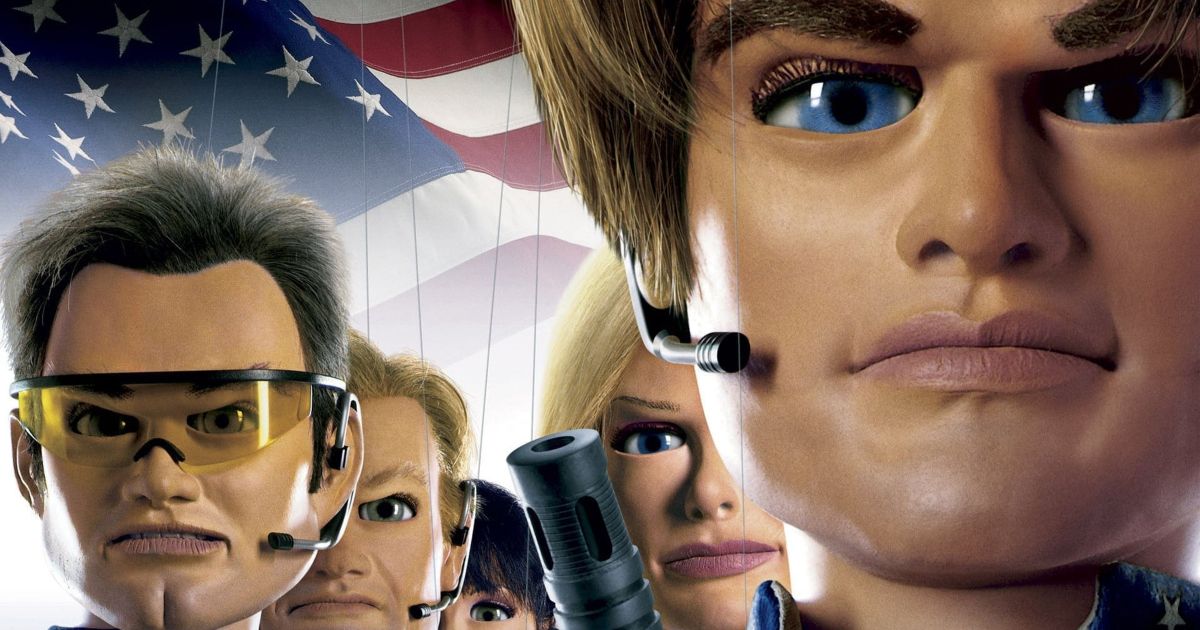 It's hard to believe Team America: World Police hit theaters relatively unencumbered, especially given the difficulties faced by Evan Goldberg and Seth Rogen's 2014 political satire The Interview. But that's not the only thing about Team America that's hard to believe.
For one, it's hard to believe the audience can stop seeing the puppets as a hysterical gimmick and start seeing them as individual characters. But they do, and it's as much due to Trey Parker, Matt Stone, and Pam Brady's script as it is the impressive detail of the practical effects. It's a film that hits a perfect tonal balance, not unlike Parker and Stone's long-lasting South Park.
Related: 30 Best Comedy Movies on Max to Watch Right Now
40
Groundhog Day (1993)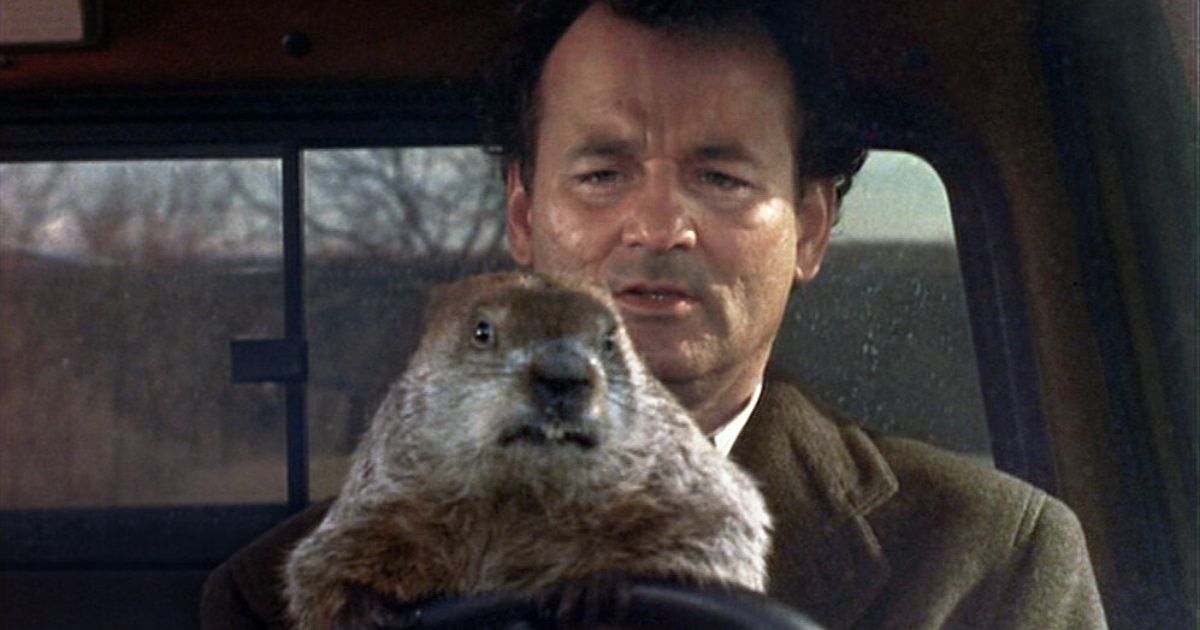 While the film infamously drove a long-standing wedge between star Bill Murray and frequent co-collaborator and director Harold Ramis, Groundhog Day still stands as one of the best in the genre. Murray plays a popular weatherman named Phil who travels to a quiet nearby town to cover the titular yearly event.
However, Phil soon finds he is caught in a time loop and destined to repeat the same day over and over. Groundhog Day finds a lot of its humor when Phil finally decides to let fate take control and he starts living his life for others instead of himself. It's a film with heart that also features a brilliant script and amazing performances from the whole cast.
39
Clerks (1994)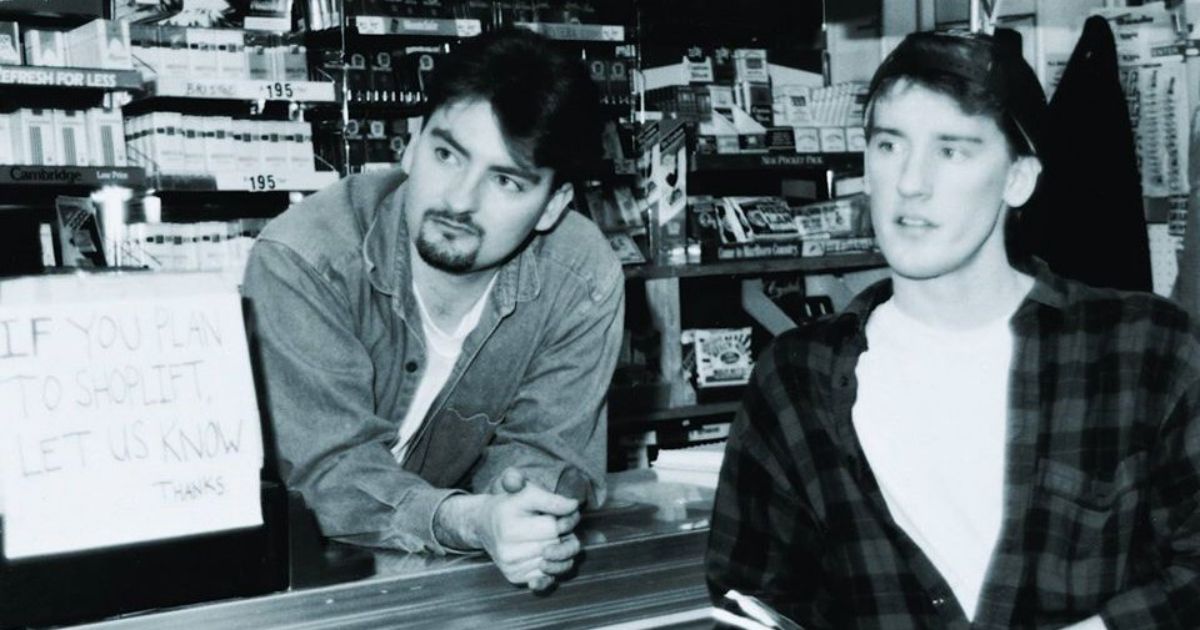 Kevin Smith's directorial debut was an extremely low-budget comedy that kickstarted the cult favorite View Askewniverse of films. The first-time director filmed Clerks for under $30, 000 by shooting in the same stores he worked in growing up in New Jersey.
Clerks followed Brian O'Halloran's Dante Hicks as he came into work at a corner store on his day off alongside his best friend and video store clerk, Jeff Anderson's Randal Graves. Hilarious hijinks, philosophical discussions about Star Wars, and explorations of annoying customers made Smith's first film a relatable and comedic hit.
38
Austin Powers: International Man of Mystery (1997)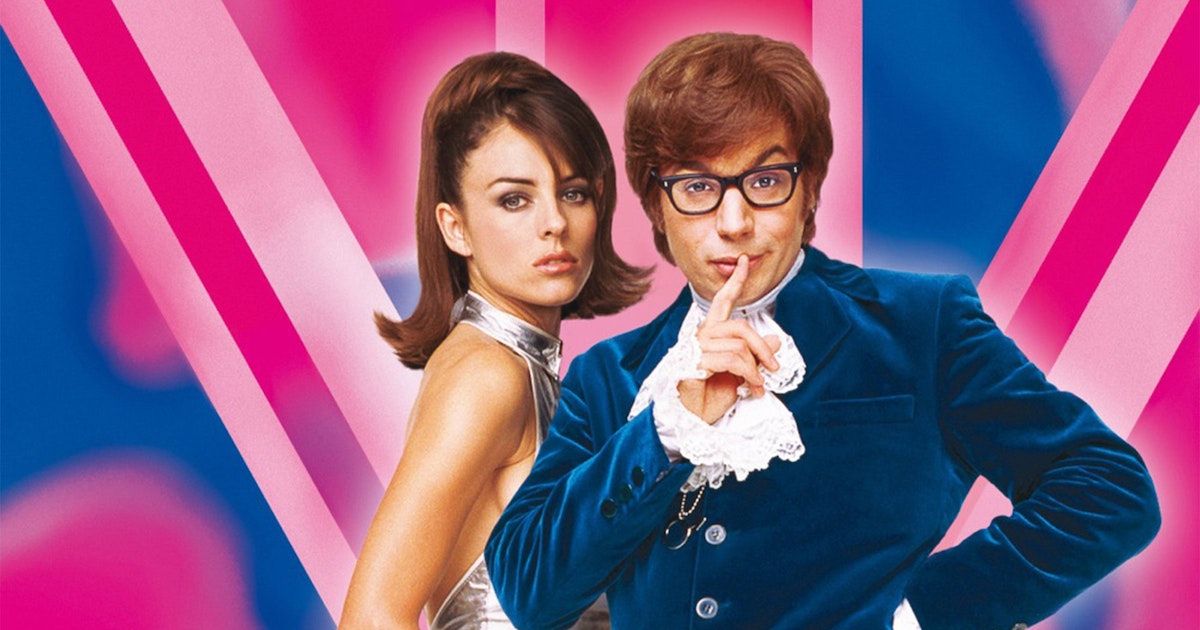 Mike Myers elevated the spoof genre when he unleashed his take on super spies like James Bond and other British media from the '60s and '70s. 1997's Austin Powers: International Man of Mystery brought the British spy from the '60s into the modern day after he was cryogenically frozen in battle with his nemesis, Dr. Evil.
mike Myers played both Austin Powers and Dr. Evil in the film, which kicked off a successful franchise that featured even more characters from Mike Myers with each entry. Fans are still hoping to see Mike Myers return for another chapter in Austin Powers' captivating and comedic life as a time-traveling man of mystery.
37
Mrs. Doubtfire (1993)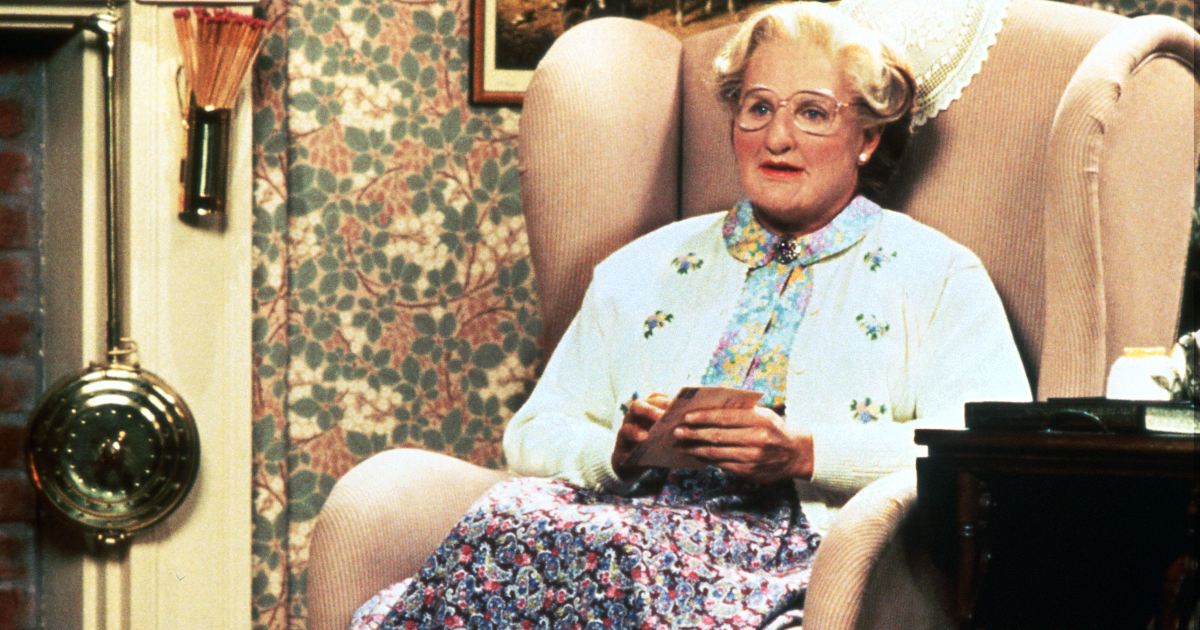 Robin Williams was a comedic great who starred in several fan-favorite films over the years, but 1993's Mrs. Doubtfire stood out for its heart and humor. Williams played an out-of-work voice actor dealing with a recent separation from his wife. Hoping to find a way to spend time with his children, he answers his former wife's ad for a nanny while disguised as an elderly woman.
Mrs. Doubtfire follows the titular character's drive to better his own life while also winning back his wife, keeping the house tidy, and stopping any potential suitors from moving in on his home. Fans each have their own favorite Robin Williams film, but Mrs. Doubtfire sits high on almost every list.
36
This is Spinal Tap (1984)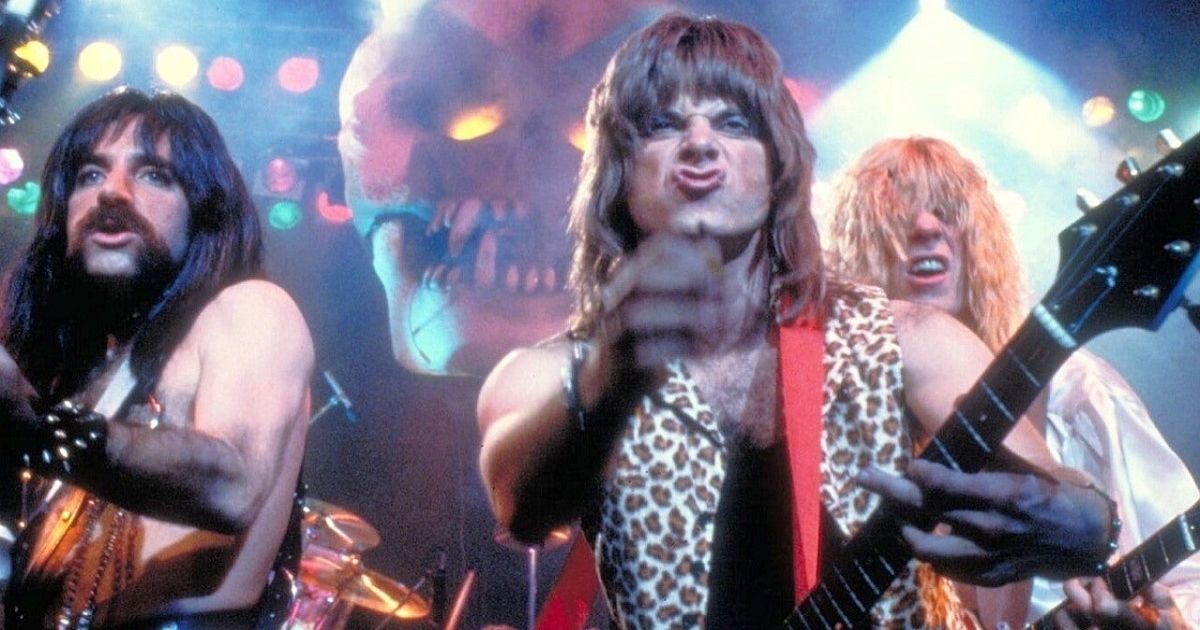 Rob Reiner's directorial debut was 1984's This Is Spın̈al Tap, where he also played the role of documentary filmmaker Martin Di Bergi. The hilarious mockumentary followed the fictional band Spinal Tap as they headed out on tour to promote their newest album in the final days of their career.
Brilliantly led by Christopher Guest, Michael McKean, and Harry Shearer (along with a rotating cast of drummers who often suffered terrible fates), Spinal Tap was so successful that the fictional band toured for fans. This is Spinal Tap is a hilarious piece of rock-and-roll history that never happened, but you'll wish it did.
Related: Best Classic Screwball Comedies, Ranked
35
We're the Millers (2013)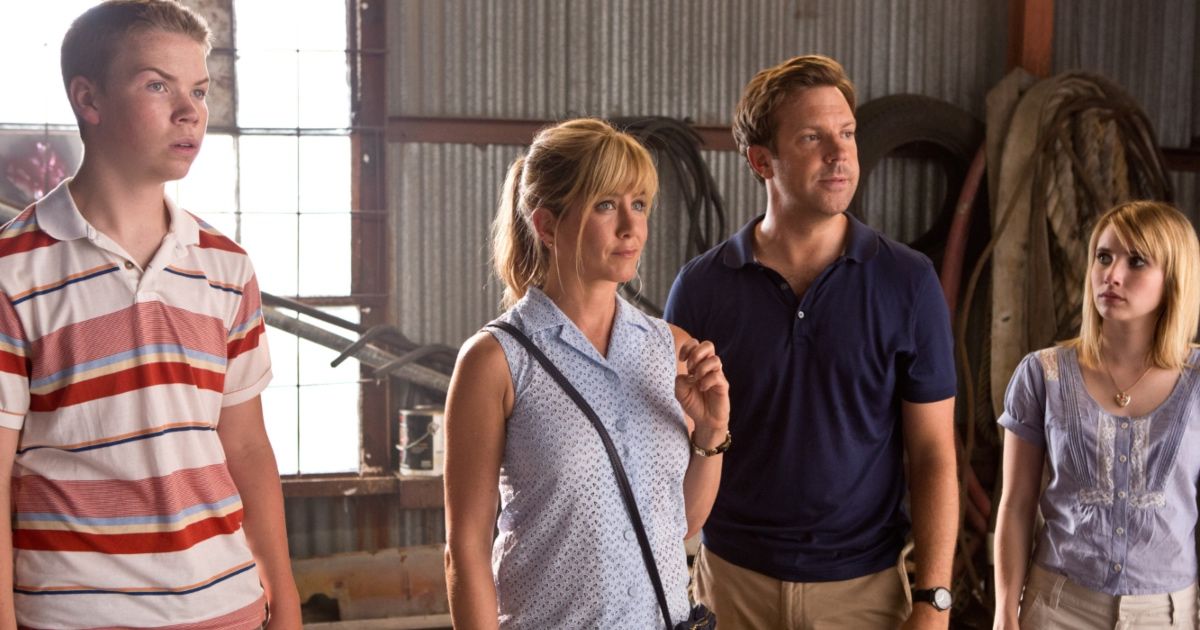 We're the Millers is the kind of movie that fans might dismiss as "dumb," but after watching it, they'll realize it is funnier than anyone thought initially. Despite featuring some ridiculous scenarios, the film turns them into a form of humor with creative execution. The cast did a fantastic job delivering the lines responsible for releasing Endorphins (happy hormones) to the audience.
This raunchy comedy follows David (Jason Sudeikis), a small-time pot dealer who is robbed of his drug money by a street burglar. He is then promised a huge sum of money by his boss to pick up a shipment of marijuana in Mexico. However, to do so, he must pass through the borders without being caught, so he decides to improve his odds by creating a fake family. He's joined by a stripper named Rose (Jennifer Aniston) and two local teenagers, Kenny (Will Poulter) and Casey (Emma Roberts) who all hilariously pretend they're on a family vacation.
34
Mr. Bean's Holiday (2007)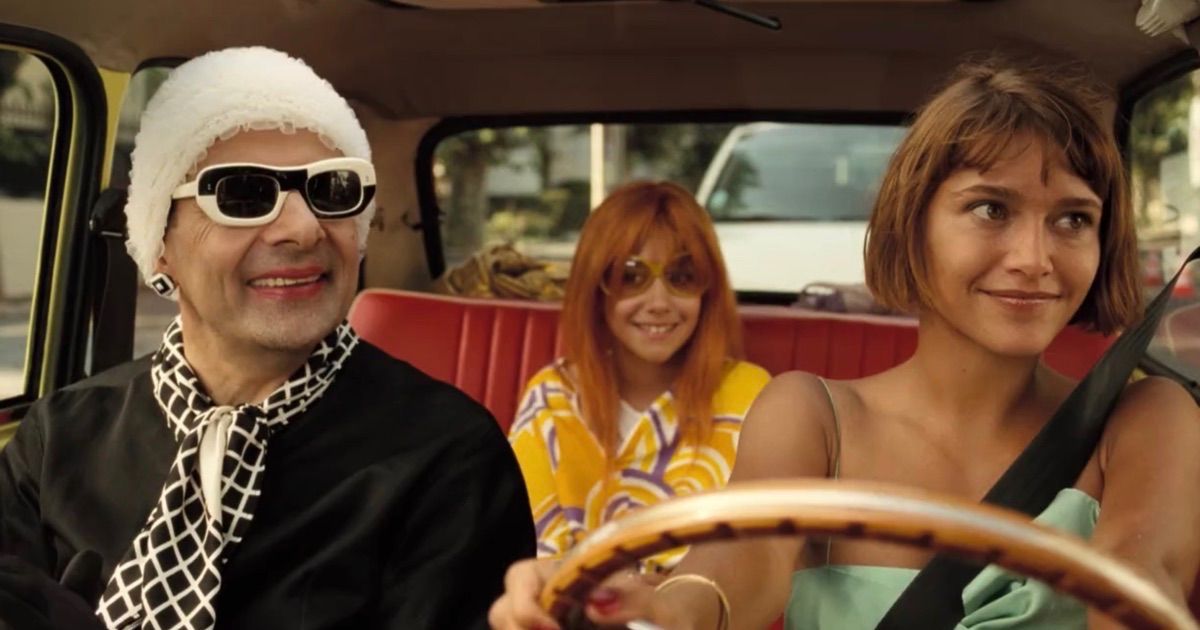 Mr. Bean's Holiday is a film that perfectly embodies the concept of summer fun because it is a comedy, a road adventure, and more than that, a musical with an endless stream of amazing performances. While simply seeing Rowan Atkinson on screen is enough to make anyone burst with laughter, his performance in the film is pure bliss as he pours his heart and soul into each passing second, making it not only one of his best films but also one of the greatest comedy movies to date.
Mr. Bean, after winning a trip to the Cannes Film Festival and a camcorder in a church raffle, boards a Eurostar train and arrives in Paris. However, the language barrier proves to be a real problem for him. To make matters worse, when he asks a Russian film director named Emil (Carel Roden) to record his boarding, he inadvertently leaves him behind and boards the train. Determined to reunite Emil and his son, who was on the train, Mr. Bean embarks on an exciting journey, but it is by all means not an easy one.
33
Rush Hour (1998)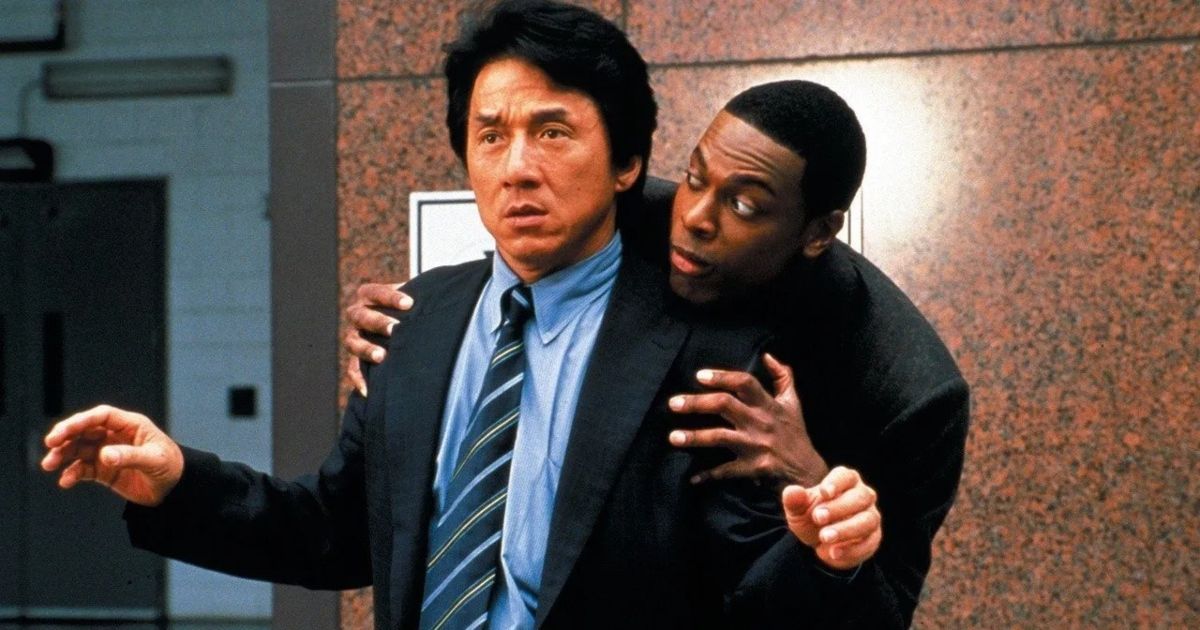 Rush Hour is stacked with two talented actors and exceptional scriptwriters who didn't shy away from utilizing normal movie scenes to generate confusion. Chris Tucker plays a clumsy cop extremely well, while Jackie Chan does an incredible job of displaying his incredible martial arts skills alongside his calm demeanor. When these two actors come together in a desperate situation, fans get a fantastic comedy that is consistent from beginning to end.
In the film, when the eleven-year-old daughter of the Chinese Consul, Han, is kidnapped after arriving in Los Angeles, he insists on Inspector Lee, his old friend, assisting the FBI. The bureau, however, decides to keep him out of their way and pairs him with LAPD Detective James Carter, who is known for his big mouth. What starts as an argument between the two due to their conflicting personalities soon turns into the key to finding the young girl as they decide to put their differences aside and join forces.
32
Dude, Where's My Car? (2000)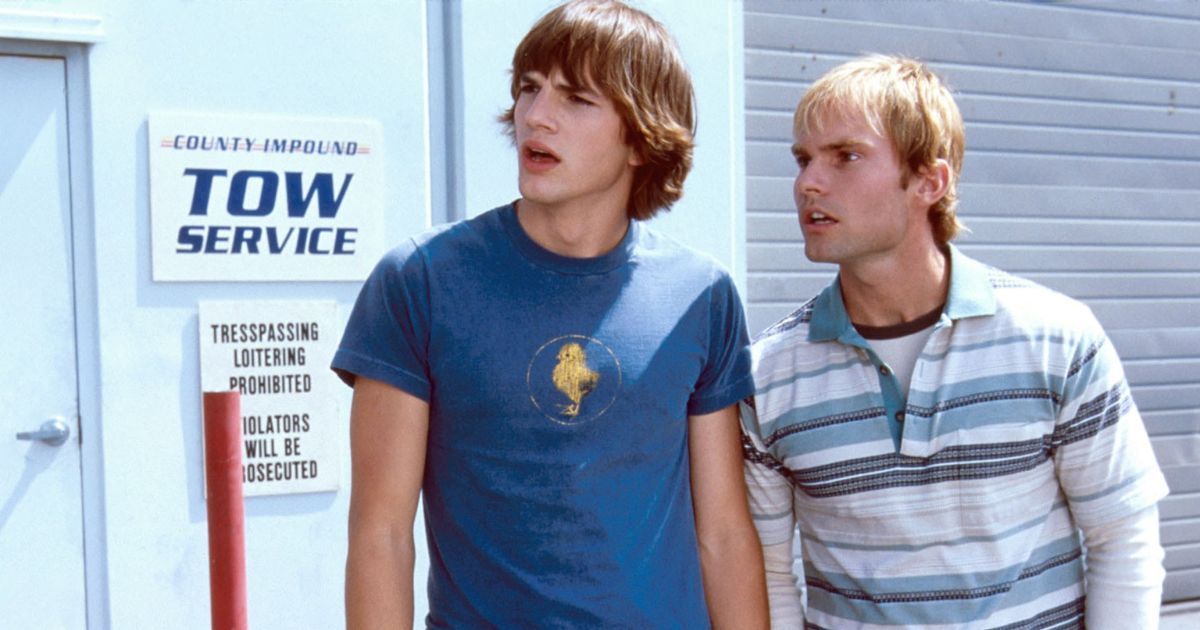 Of all the goofy and ridiculous story-oriented films in the industry, Dude, Where's My Car? stands out from the crowd. This is because the talented dup of Ashton Kutcher and Sean William Scott were capable of compensating for everything the film lacked. In the era where the story played a very minimal role, this film managed to use that trope to the extreme. While subjective, the film is a breath of fresh air amid all the comedy films that came out in the early 2000s.
Roommates Jesse (Ashton Kutcher) and Chester (Seann William Scott) wake up one morning with no recollection of what happened the night before after getting wasted at a party. However, once Jesse finds out his car is missing, they decide to relive the events from the beginning to find out. They are quickly sidetracked into unexpected situations that include high-speed chases with bad guys after a $200,000 suitcase and potential close encounters of the third kind. These events seemingly turn their ultimate goal to find Jesse's car into a far-fetched dream.
31
Drillbit Taylor (2008)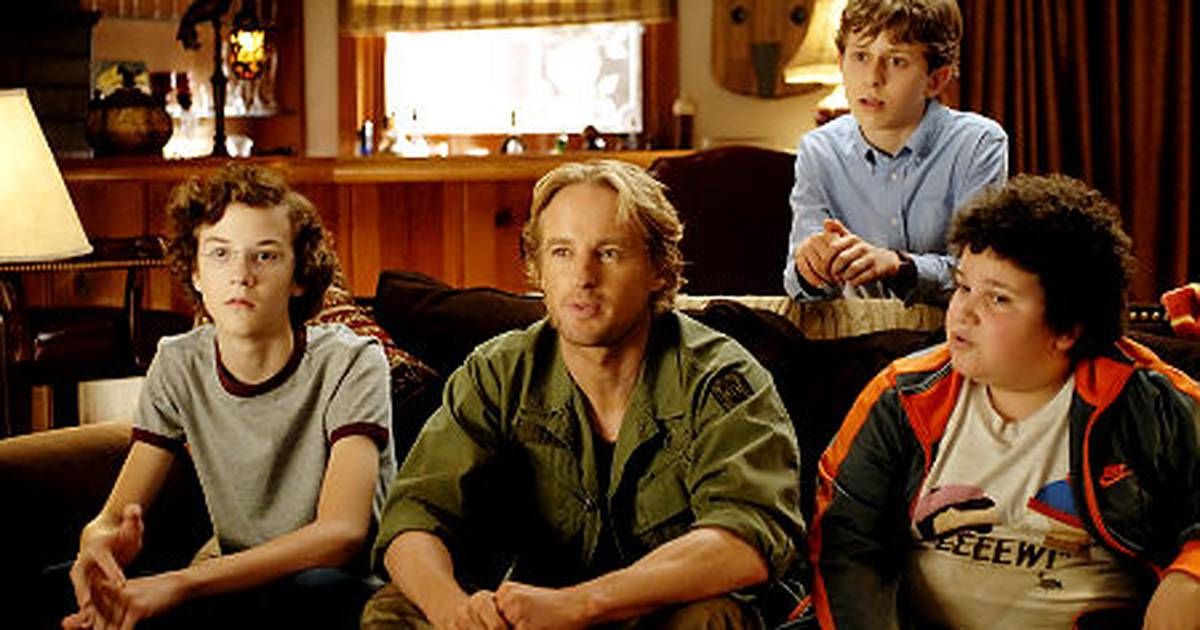 How should kids deal with a playground bully? They could try to avoid them at all costs, but that doesn't solve the issue entirely. They could also just watch Drillbit Taylor find the most senseless solution that might just work with a bit of luck. Bob Taylor (Owen Wilson) is a homeless veteran who dreams of moving to Alaska someday. Wade (Nate Hartley) and his two friends, Ryan T-dog (Troy Gentile) and Jim (Ian Roberts) are bullied horribly by Filkins (Alex Frost) at their new high school.
He advertises for a bodyguard who can help them with the situation. Much to their delight, Taylor is both affordable and seemingly sane, though they soon come to regret their decision. Their new clueless bodyguard taught them, fake self-defense classes, instead of dealing with the bullies. While it may seem like a typical silly kids' movie, fans may change their opinion after learning the film stars Owen Wilson and was co-written by Seth Rogen.
Related: 10 Raunchiest Comedy Movies of the '80s and '90s
30
Anchorman: The Legend of Ron Burgundy (2004)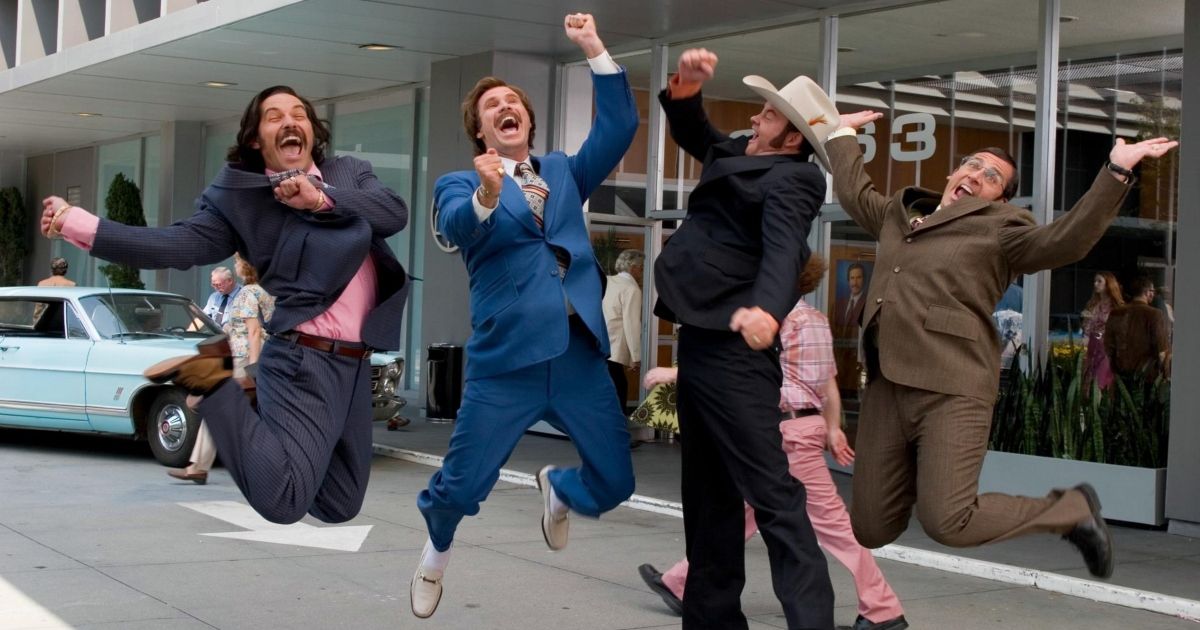 Anchorman: The Legend of Ron Burgundy is a hilarious 2004 comedy that follows the silly '70s adventure of egomaniacal local television news anchor Ron Burgundy and his Channel 4 news team in San Diego. Will Ferrell stars as the quintessential male chauvinist news anchor who patronizes and rules the newsroom with the help of his loyal team of dimwitted reporters. Ron is the star and all but his shiny world comes crashing down when an ambitious female journalist Veronica Corningstone is hired.
The battle of the sexes stirs up an absurd plot, but it is the total lack of self-awareness among the characters that generates maximum laughs, great one-liners, and iconic comedic scenes. History has it that Anchorman is quoted more often than most of the comedy films of its generation, perfectly capturing the '70s aesthetic while aiming lowbrow humor straight at the head.
29
Wayne's World (1992)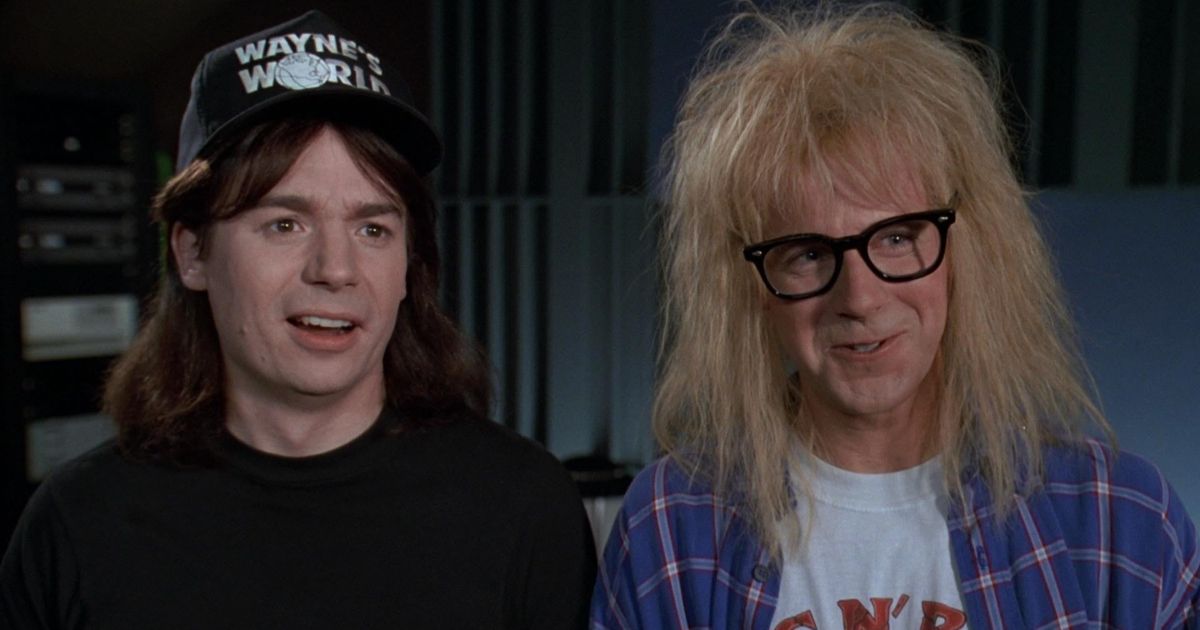 In the early '90s, Mike Myers and Dana Carvey created a wildly hilarious short-lived skit on Saturday Night Live. It introduced the world to two amateur metalheads named Wayne and Garth, hosts of a cable show accessible to the public, filmed from Wayne's basement. The 1992 movie version upped the jokes, the goofy antics, and the dynamic chemistry between the friends. But Wayne has always had bigger dreams for himself and his show.
So when a slimeball television producer attempts to buy the rights and monetize the show, Wayne jumps at the idea but soon realizes that the integrity of their creation is being compromised. Loaded with absurd jokes and endless catchphrases, Wayne's World parodies everything from infomercials and MTV to Alice Cooper and Starbucks before they were mainstream, cementing its status as a cult comedy.
28
Trading Places (1983)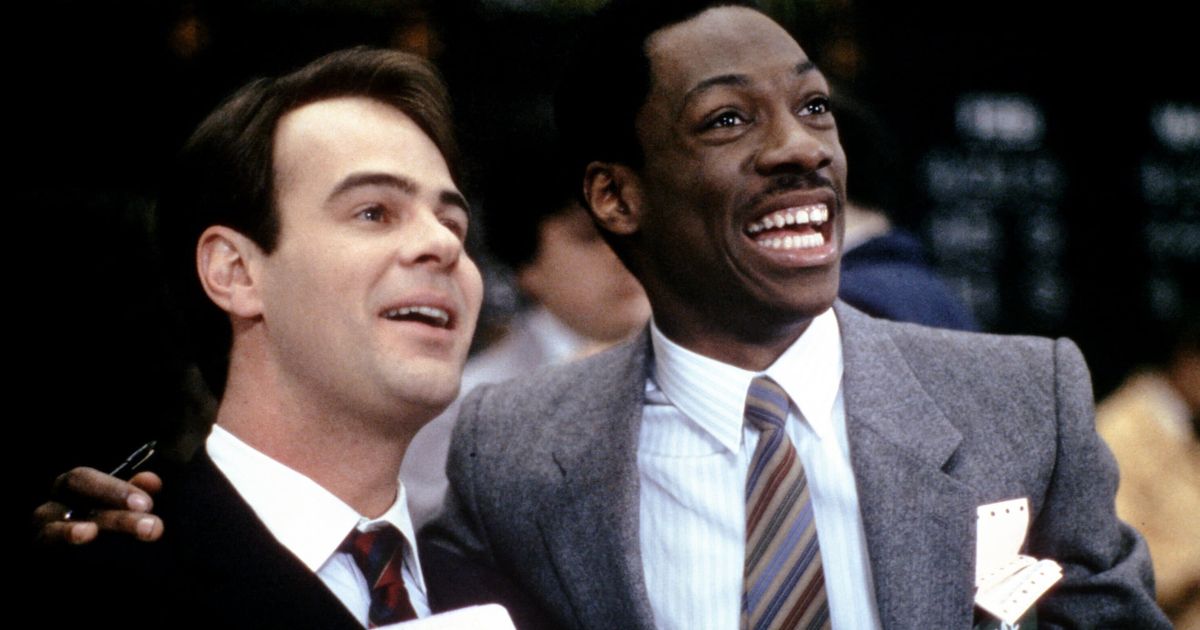 Written by Timothy Harris and directed by John Landis, this 1983 classic comedy stars Eddie Murphy and Dan Ackroyd in one of their earliest and best roles. The premise of Trading Places itself is utterly entertaining. It follows multi-millionaire broker brothers Mortimer and Randolph Duke who, on a sudden whim, decide to conduct a social experiment by switching the lives of a respected member of society with that of a street-smart criminal.
Their pawns? An upper-class Louis Winthorpe III who loses everything and becomes a meager hustler and con artist Billy Ray Valentine takes his place at a prestigious firm. Pranks and gags begin from the very first scene as both characters go to extreme lengths to play by the rules. A particular acid trip sequence still stands as one of the funniest drug hallucination scenes ever put on film. Moreover, this timeless comedy also features a talented supporting cast of Jamie Lee Curtis and Don Ameche.
27
Best in Show (2000)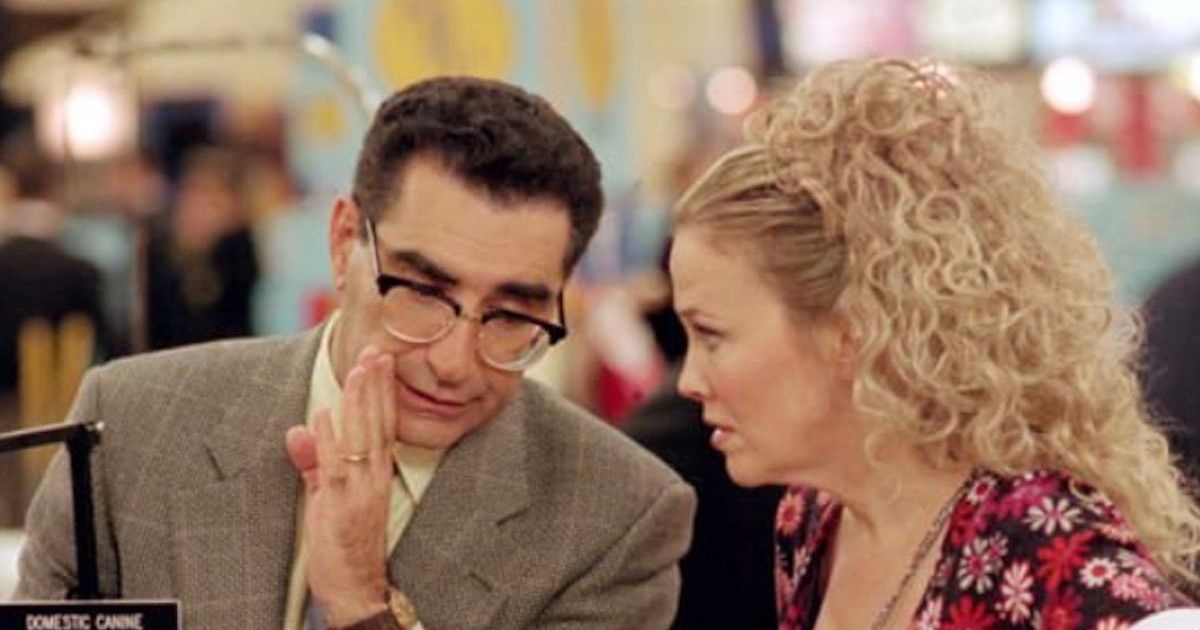 If you're a fan of improvised, semi-scripted documentaries, then Best in Show will give you the perfect 90 minutes of infectious, belly-laugh-inducing hilarity. Christopher Guest's 2000 mockumentary surrounds several competing dogs and their quirky owners at a prestigious dog show.
Everything – from the over-enthusiastic commentators to the parade of crazy pet owners – about the movie is only elevated through its razor-sharp script, physical comedy, and numerous cultural evidence. Moreover, the film has an all-star cast of regulars that brings the eccentric characters to life, led by Parker Posey, Catherine O'Hara, and Eugene Levy. Overall, Best in Show remains an endlessly rewatchable comedy.
26
Ghostbusters (1984)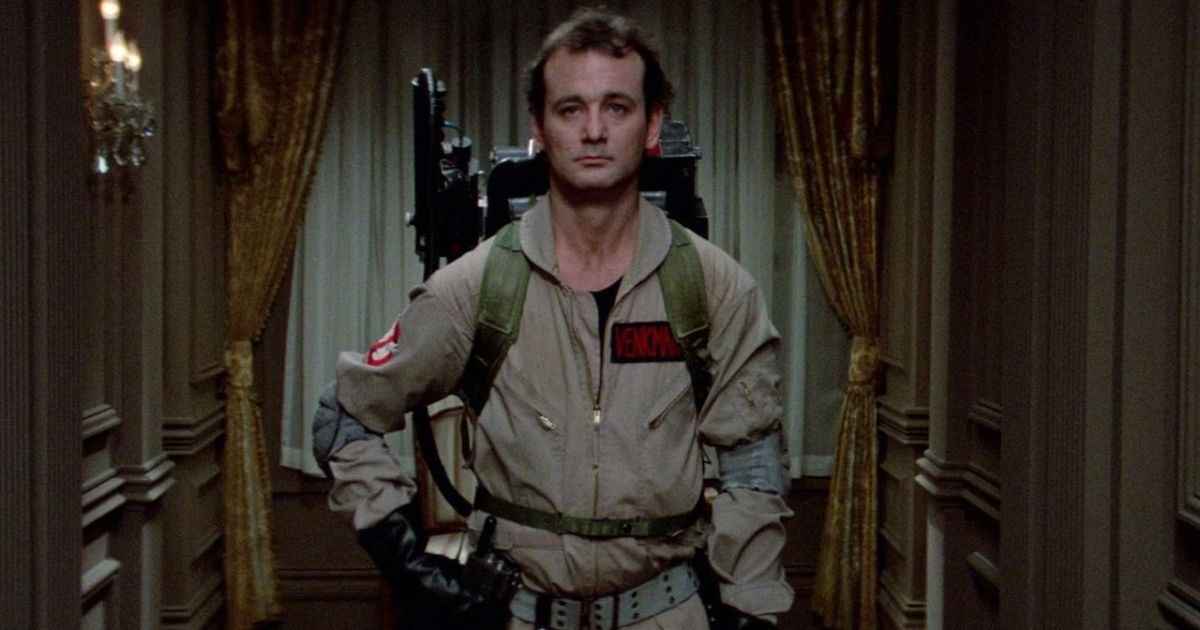 Ghostbusters is a classic piece of pop culture that sets the bar for all genre comedies since the '80s. The simple premise – three eccentric parapsychologists lose their university jobs and decide to launch a business of their own where they capture and study ghosts in New York City – instantly transforms into cinematic gold because of Bill Murray, Dan Ackroyd, and Harold Ramis. Their chemistry and pacing throughout the movie still hold up surprisingly well even today.
Together, the ghost-catching team forms perhaps the most iconic troupe with each actor complementing the others' talents while balancing the joke density with real emotion. Ever since its release, several aspects of the film like the jumpsuits, the Ecto-1 vehicle, the iconic Ghostbusters theme song, and the movie itself, have been imitated countless times yet the original 1984 version remains the funniest.
Related: The Biggest Comedy Movie Flops of the 2000s