Hulu is to horror what Netflix is to rom-coms, which is in a word, revitalizing. Hulu has slowly cultivated a one-of-a-kind collection of both short and long-form horror, from TV shows to big-budget movies, paying extra care to the genre with numerous originals.
In recent years, Hulu has taken to revitalizing beloved horror IP, which further cemented a place for the originals to be more widely available while giving Hulu access to time-proven content for its subscribers. That, plus its plethora of add-on streaming options, allows viewers to sort between even more tantalizing delights rather than needing to pay for a more niche streaming service. With all of this to sort from, here are Hulu's best of the best if all things spine-tingling and scary.
Updated on September 27th, 2023, by Ben Hathaway: This article has been updated with additional content to keep the discussion fresh and relevant with even more information and new entries.
23
Werewolves Within (2021)
A wonderfully entertaining comedy mystery film, the well-cast Werewolves Within should check most horror and comedy fans' boxes. Its greatest asset is the leading duo of Milana Vayntrub and Sam Richardson, both of whom are captivating and entirely on the film's wavelength.
Not to mention, at its core, Werewolves Within is a remarkably solid mystery. It stands to reason maybe one in five will be able to guess the werewolf's identity. Factor in the film's occasionally effective scares and always-effective comedy and it's one of the 2020s best genre-blenders thus far.
22
Day of the Dead (1985)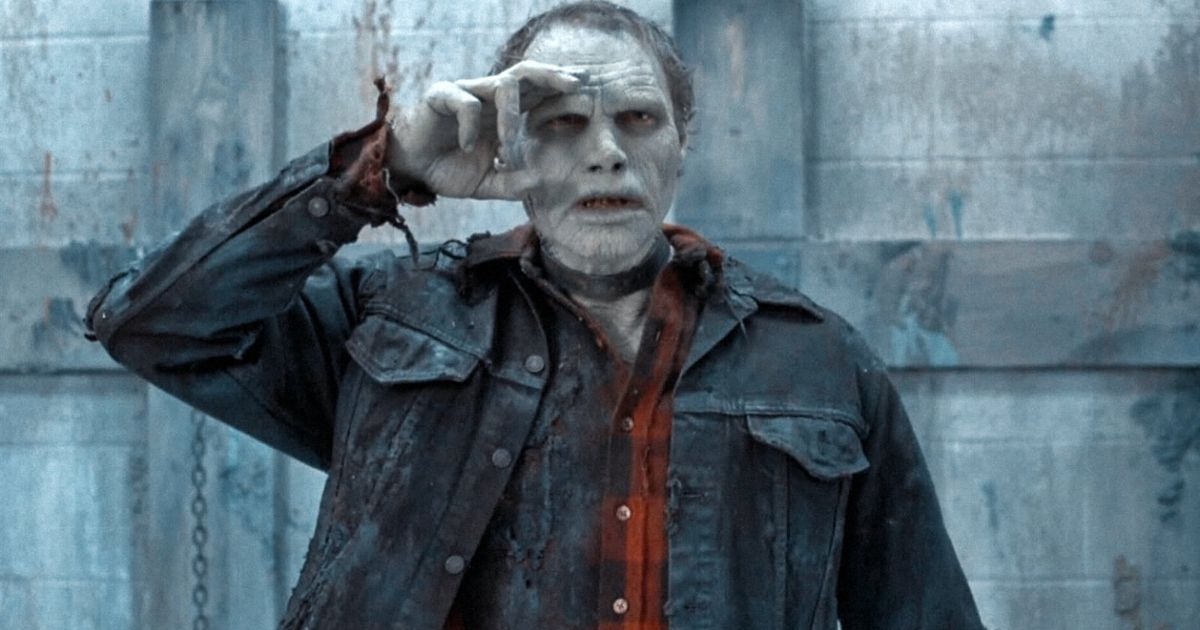 Because it followed the masterful one-two punch of Night of the Living Dead and Dawn of the Dead, Day of the Dead was practically universally deemed a major disappointment. And, is it as remarkable as those two preceding films? Not quite, but it's incredibly effective and has only improved with age.
The film's underground setting is incredibly claustrophobic, and the tunnels of the base are so well-shot that the viewer always has at least a general sense of where the characters (and the zombies) are. But where the movie really shines is in the interactions between the still-living cast members. There aren't many '80s horror films better at the gradual build, and there's no '80s horror film with a better human antagonist than Cpt. Rhodes, who is brought to life by the late, great Joseph Pilato in one of horror cinema's all-time performances.
21
Evil Dead (2013)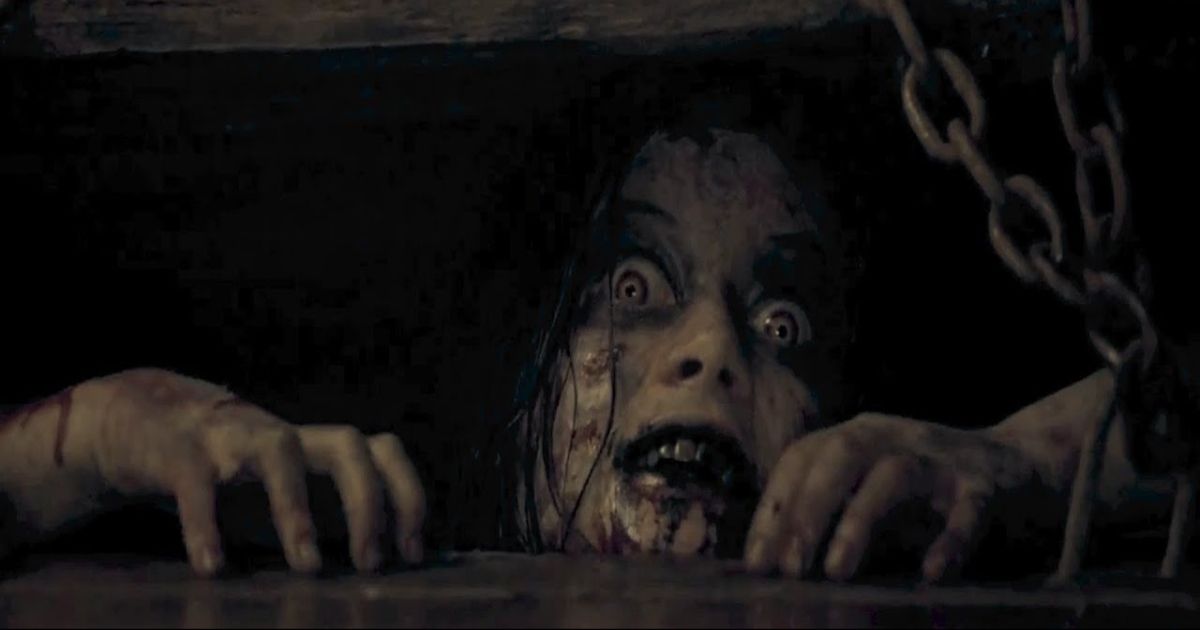 Fede Álvarez's Evil Dead will probably sick out a good portion of the audience, but those with a proclivity for gore will have a blast. As far as the IP is concerned, it's been successfully rebooted three times (an incredible track record for a horror franchise).
The first time was the 2013 film, which toys with the original installment's core concept by adding in a protagonist withdrawing from heroin. That alone is a brilliant way to expand the idea, but the movie's impact is also bolstered by creepy cinematography and an outstanding central performance from Jane Levy, whose Mia truly gives Ash Williams a run for his money as the franchise's best protagonist.
20
Mom and Dad (2018)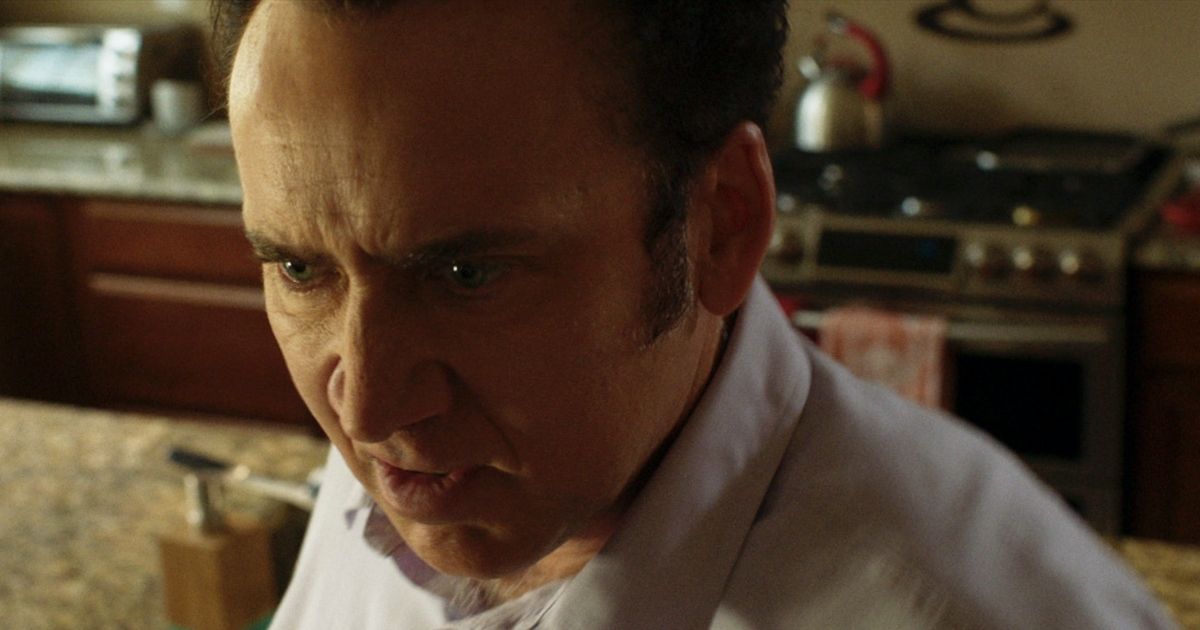 Those who passed by Mom and Dad on Redbox thinking it was yet another ultra-low-budget, direct-to-video Nicolas Cage film missed out. But, fortunately, the movie has acquired a bit of a cult following over time…one that needs to expand further.
The narrative follows Selma Blair and Nicolas Cage as two parents who, like the rest of the parents on the planet, now have an insatiable desire to murder their children. It's effectively a new take on the zombie subgenre, but with the infected not all the way dead.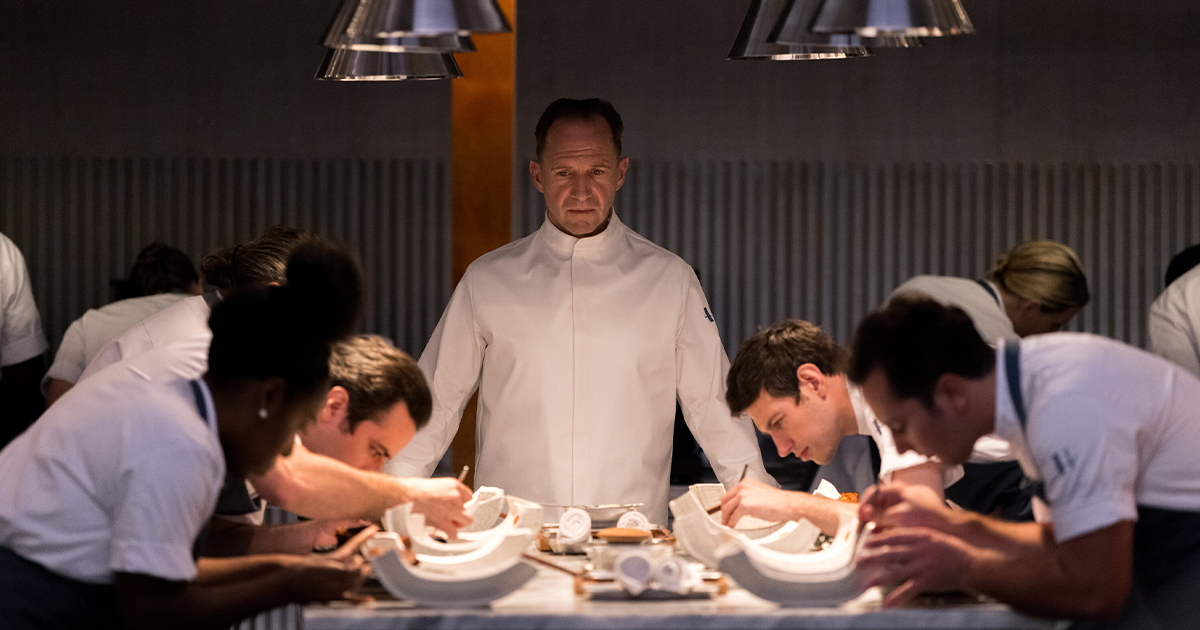 For a relatively small film, Searchlight's The Menu made quite a splash both critically and commercially. With a wildly inventive concept and mostly smarmy yet intriguing characters, it's an unpredictably nightmarish dinner.
Ralph Fiennes is terrifying as an exacting chef who accepts nothing short of perfection. Toss in a magnetic lead performance from Anya Taylor-Joy and a great new utilization of Nicholas Hoult and, yes, chef, The Menu is a winner.
Related: 18 Best Westerns on Hulu to Watch Right Now
18
Skinamarink (2022)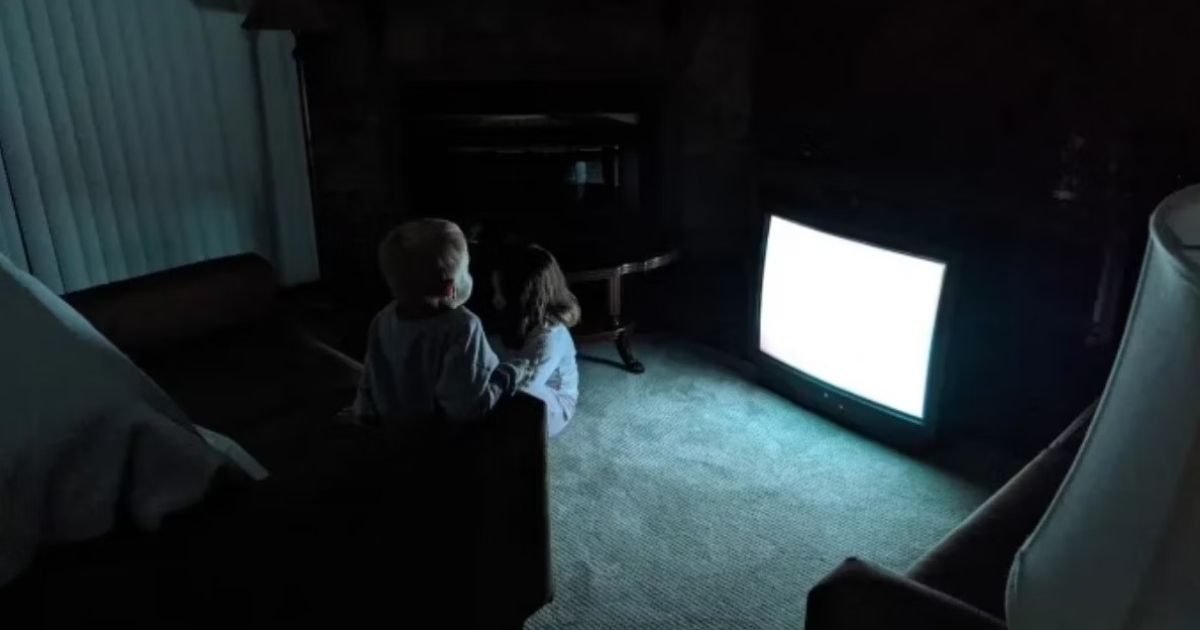 This film has a pretty awesome backstory since it was shot as an experimental film by a YouTuber. Kyle Edward Ball was a Canadian filmmaker who used to make videos based on nightmares that other people described. Shooting this film at his own home in Edmonton, copies of it were leaked, and it soon gained cult popularity on social media. This led to the film securing a theatrical release from IFC Midnight and it being released on Shudder. It has since gained a huge following and is considered to be an amazing directorial debut.
Titled Skinamarink, The film centers on two young children who awake at their home during the night. Not only is their father missing, but strange things begin to happen as windows and other objects in the house start to mysteriously disappear. Despite the film's budgetary constraints, Ball was able to create a brilliantly creepy atmosphere and a great horror film overall. One to catch if you haven't seen it.
17
Annabelle (2014)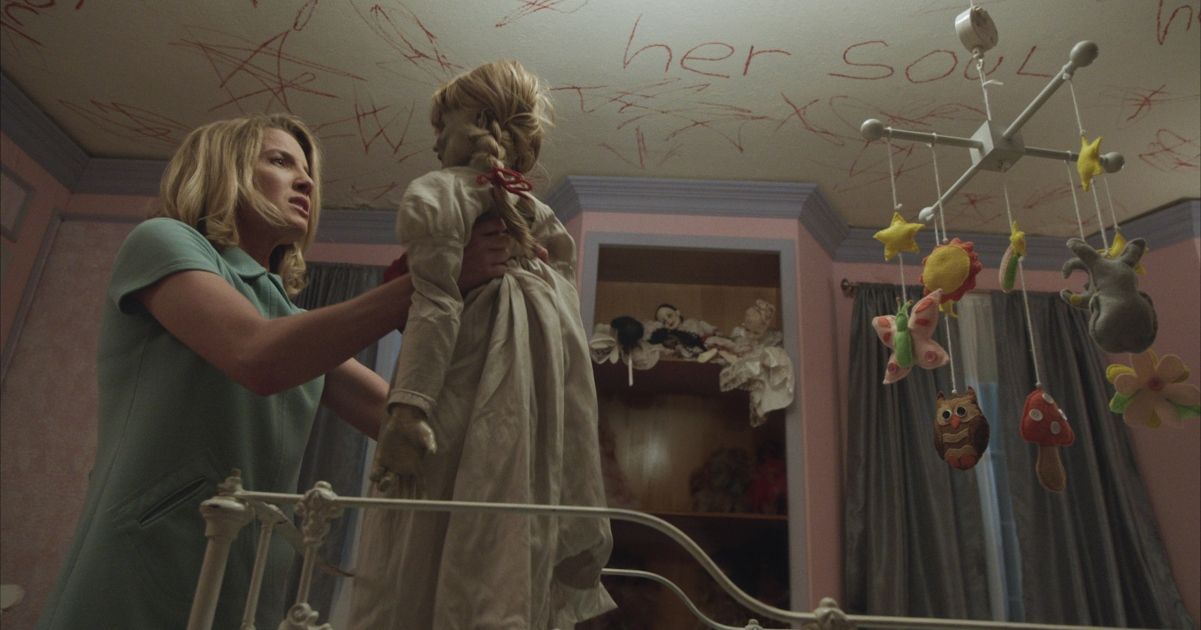 If you haven't been following James Wan's terrifying world of The Conjuring universe, where have you been in the last decade? Many of the films from this hugely popular franchise have now become fan-favorites of horror junkies the world over. While there are more installments on the way, one of them in particular birthed a trilogy of films that many consider the scariest of the lot. Annabelle is undoubtedly one of the scariest films to come out of the franchise over the years.
Featuring an inherently creepy doll that acts as a beacon for inhuman spirits, the film is enough to make you never want to see a doll again. Featuring the talented actress, Annabelle Wallis, who ironically shares her name with the infamous entity, her character is relentlessly haunted by it throughout the film. If the whole thing isn't scary enough, a real Annabelle doll exists, though It's currently locked away at the occult museum of the famous demonologist family, the Warrens.
16
The Autopsy of Jane Doe (2016)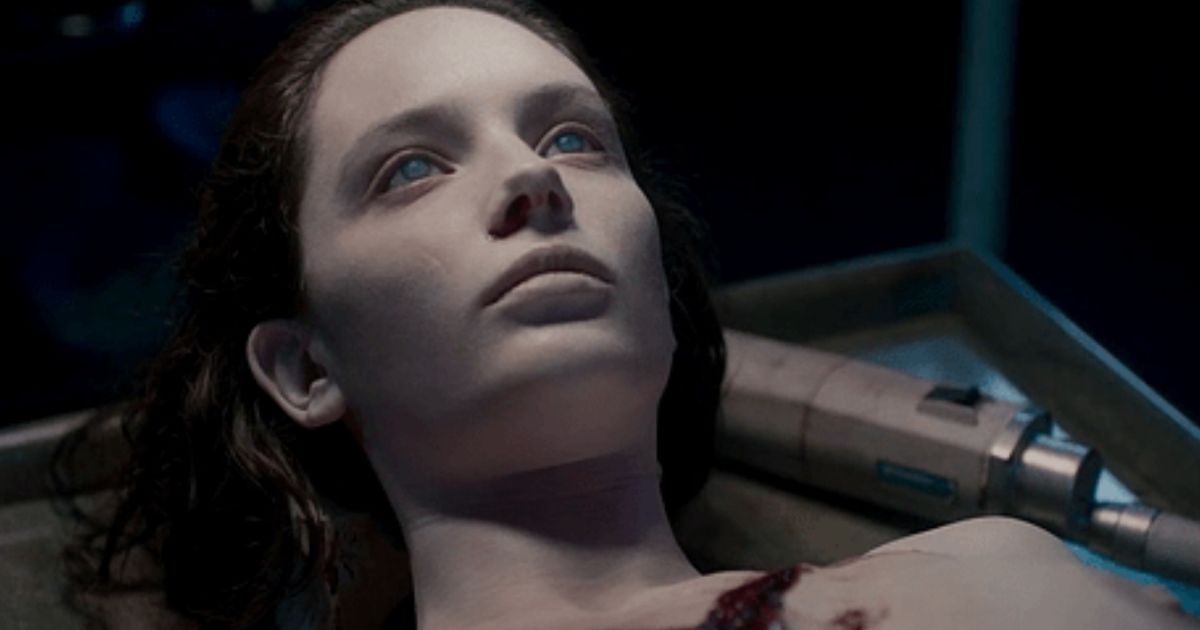 With Emile Hirsch and Brian Cox in the lead, The Autopsy of Jane Doe was an atmospheric horror film that packed a lot of punch. The film immerses you in its tense environment as it follows the actors as a father and son duo who run a private mortuary from their home. It's late at night there when a murder victim is brought in. The woman's identity is unknown, and she appears to have no visible cause of death. However, once her autopsy begins, with the men alone with her body as a storm rages outside, it soon becomes apparent that this is no ordinary case.
As they begin to examine the body, signs of unimaginable torture are found internally. Making things worse, some of these injuries appear to be impossible since there's no way she could have suffered them without any visible scarring on the outside of her body. Things soon take a horrific turn. With the men trapped inside, the body begins to unravel its terrifying secrets. If you need any more convincing, consider the fact that this one even made Stephen King's list of favorite horror movies.
15
The Hills Have Eyes (2006)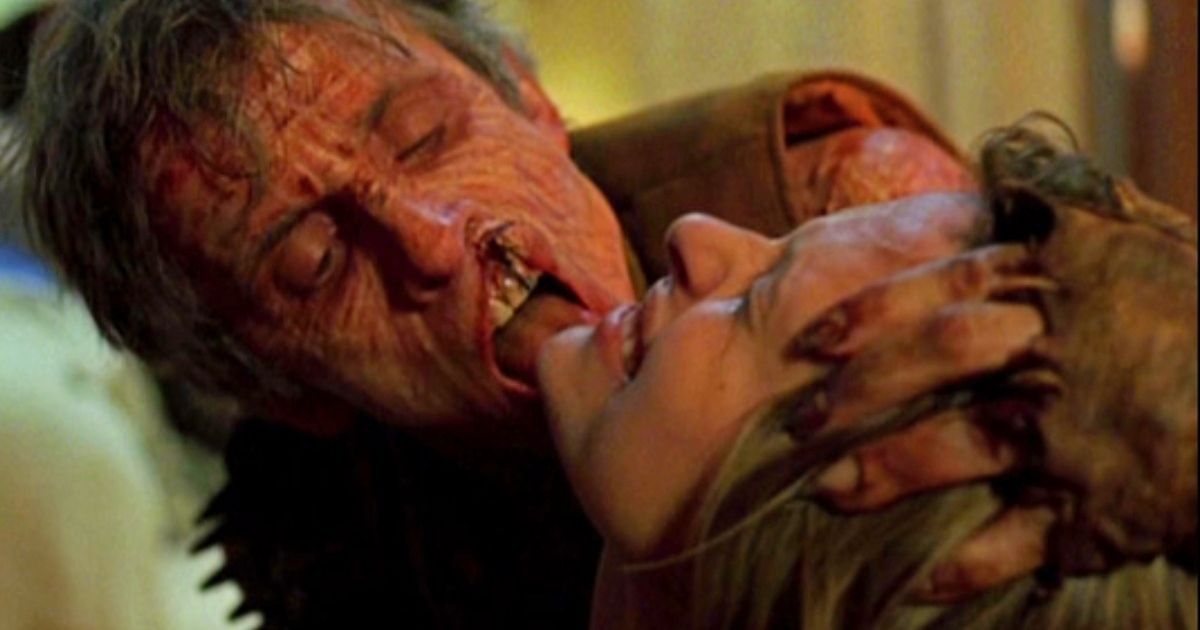 If gory, slasher-type horror films are your thing, Hulu has you covered too. The Hills Have Eyes features a classic trope as a family on a trip from Cleveland to San Diego winds up on a different route when a gas station attendant suggests they take a road through the hills. Following this route, they soon wind up with a punctured tire and crash somewhere along the New Mexico desert.
The family, which includes an older married couple, their three children, the eldest daughter's husband, their infant child, and two family dogs, all end up stranded there. While the men go look for help, it soon emerges that these hills hold a terrible secret. Hidden among them is a colony of horrifically disfigured inbreeds who create and then prey on situations just like this. The family is soon fighting for their lives as they're ruthlessly hunted, tortured, and killed one by one by their assailants.
14
The Offering (2022)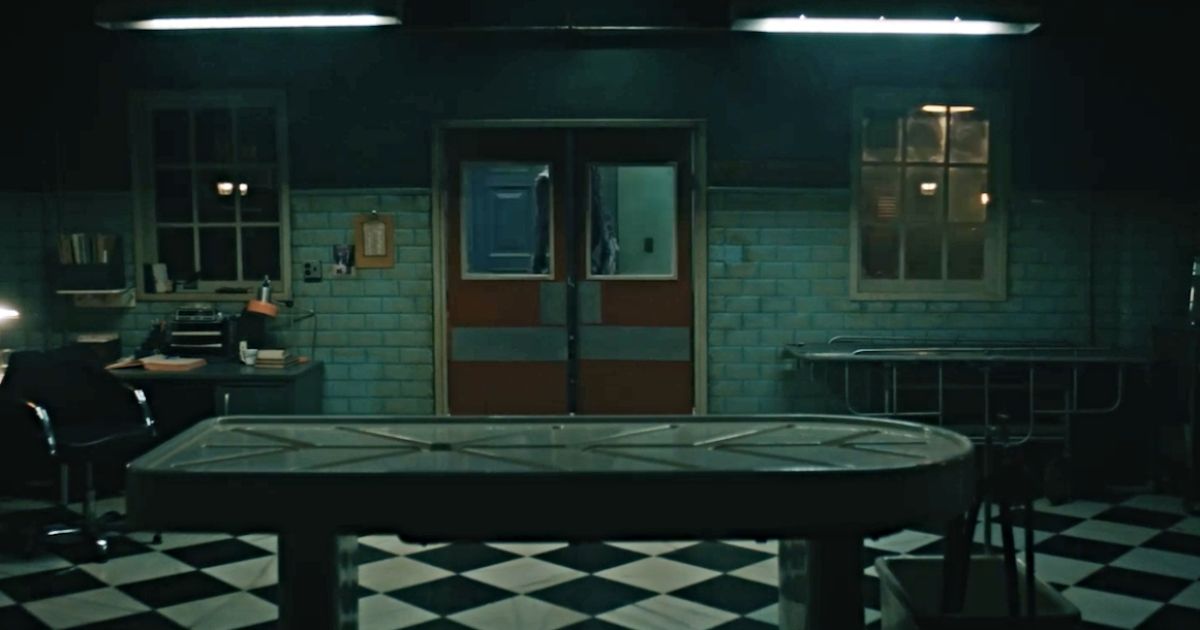 The Offering was one of the creepiest horror films to come out of 2022. While it faced some stiff competition with the likes of Barbarian and Smile, this film might not have gotten as much attention as those two did but certainly exceeded expectations. Featuring a similar concept to The Autopsy of Jane Doe, this one follows the haunting caused by a body sent to a Jewish funeral house run out of the home of a family from a Hasidic community.
What the family doesn't know is that the person whose body has recently arrived died shortly after performing a ritual that unleashes an evil force. A failed binding spell results in the entity being carried into the funeral home, and it soon begins haunting everyone in it. A great film with plenty of scares, this one has some loose realism to it as it's based on the Jewish folktale of Abyzou.
Related:10 Horror Movies That Define the Millennial Generation
13
Aliens (1986)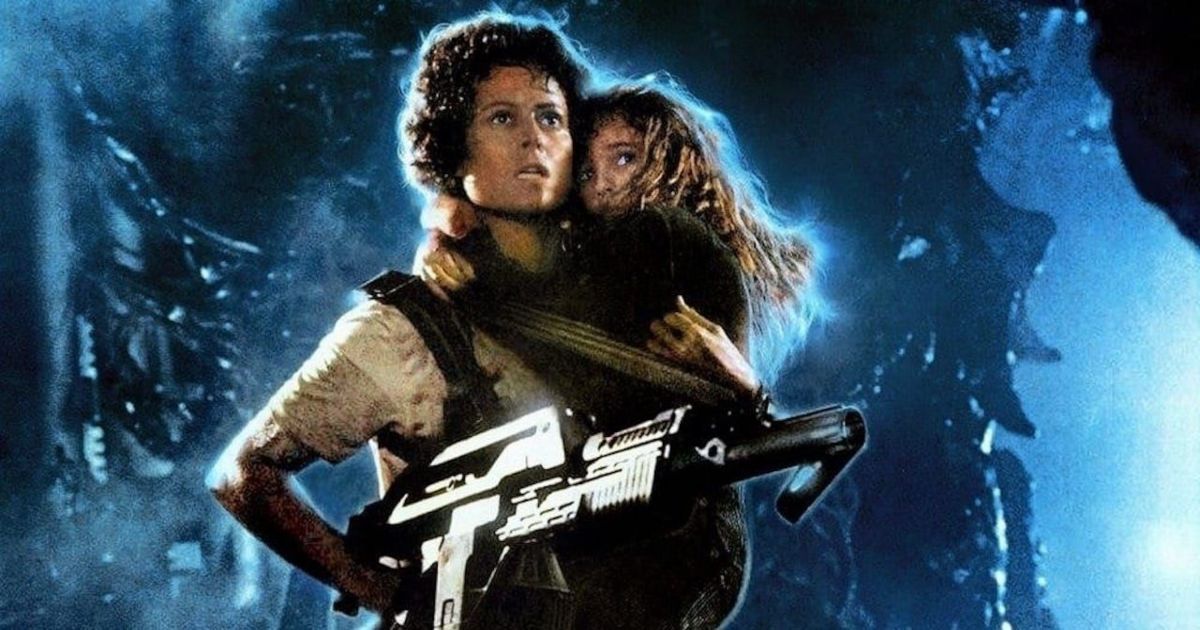 Aliens could easily fit in the action, sci-fi, or horror genres, though there's no arguing the visual scares of this gruesome, epic 1986 sequel to Ridley Scott's Alien. Written and directed by James Cameron, Aliens is a favorite among the ever-evolving franchise, for good reason. While the first film's spin on a haunted house in space was certainly original, the sequel took the time to flesh out its special effects and characters. This included the franchise's leading lady Ripley, played by the incomparable Sigourney Weaver.
Aliens takes place 50-plus years after the original, following Ripley's time drifting alone in space. Picked up by a salvage ship, she warns anyone who will listen about the dangers of alien eggs on LV-426. She embarks with a crew of space marines to investigate a colony on the planet with deadly consequences. Whereas its predecessor was an atmospheric slow-build, this sequel amps up the action, making it one of the franchise's most memorable. Its deep dive into Ripley's character and overall themes of motherhood and feminism help this creature's feature truly stand out.
12
Prey (2022)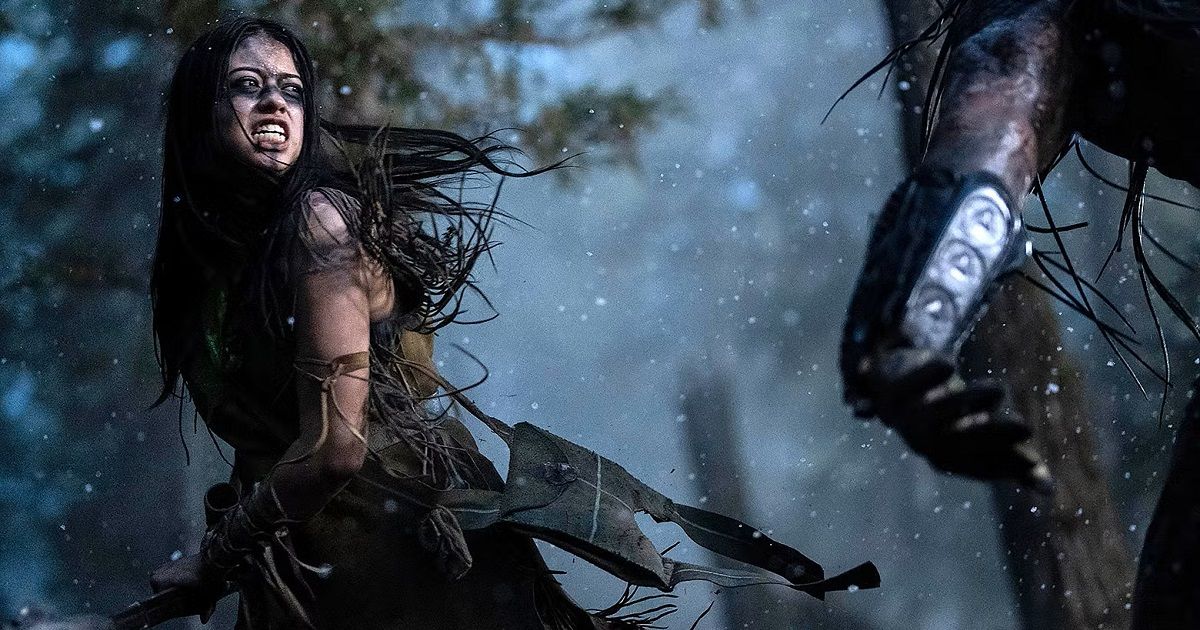 2022's Prey cemented itself as an instant classic the second it became the highest-watched premiere on Hulu at the time. The film is a continuation of the Predator series, though this iteration looked to the past for inspiration. It took place in 1719 and followed a Comanche tribe in North America. The main hero is a warrior woman in training who struggles to prove her worth to her comrades and herself amidst encroaching colonization… and now alien warfare, of course.
Easily one of the most successful Hulu franchise reboots to date, this film took great pains for the sake of authenticity. This historically accurate film was shot in both English and Comanche to avoid the "Hunt for Red October" effect of a harsh transition in language. The Predator itself got in on the action, sporting a bone-like suit and weapons more fitting of the 'prey' of the time. The film also made several references to the originals, from the revamping of direct Arnold lines to the advantageous use of swamp muck.
11
Fresh (2022)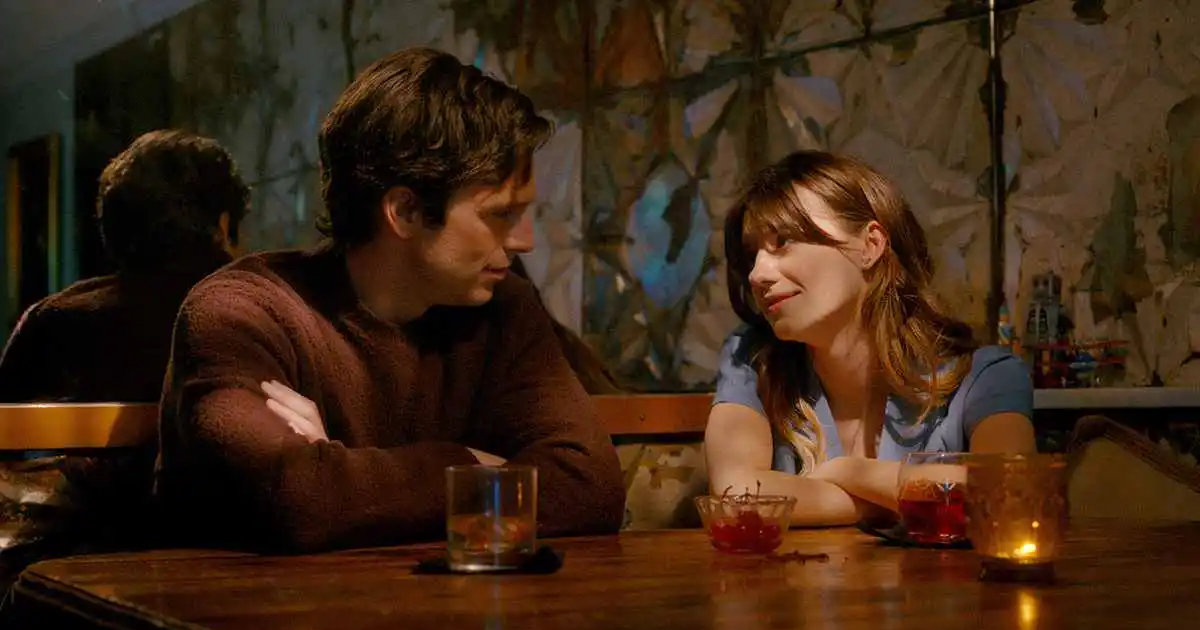 Fresh is a film best taken on an empty stomach. The movie stars Daisy Edgar-Jones as Noa, a woman who thinks she finally met a nice guy through online dating, so she decides to go away with him for a weekend escape. Sebastian Stan plays her new love interest, though she soon discovers that he's a man with a discerning taste for the meat of young women.
This film saw the directorial debut of Mimi Cave alongside a stellar script by Lauryn Kahn, who was inspired to create a film for both horror fans and scaredy cats alike. A disturbingly provocative take on modern dating, this movie about cannibalistic horror and violent misogyny has been dubbed one of the best of 2022.
10
Hellraiser (2022)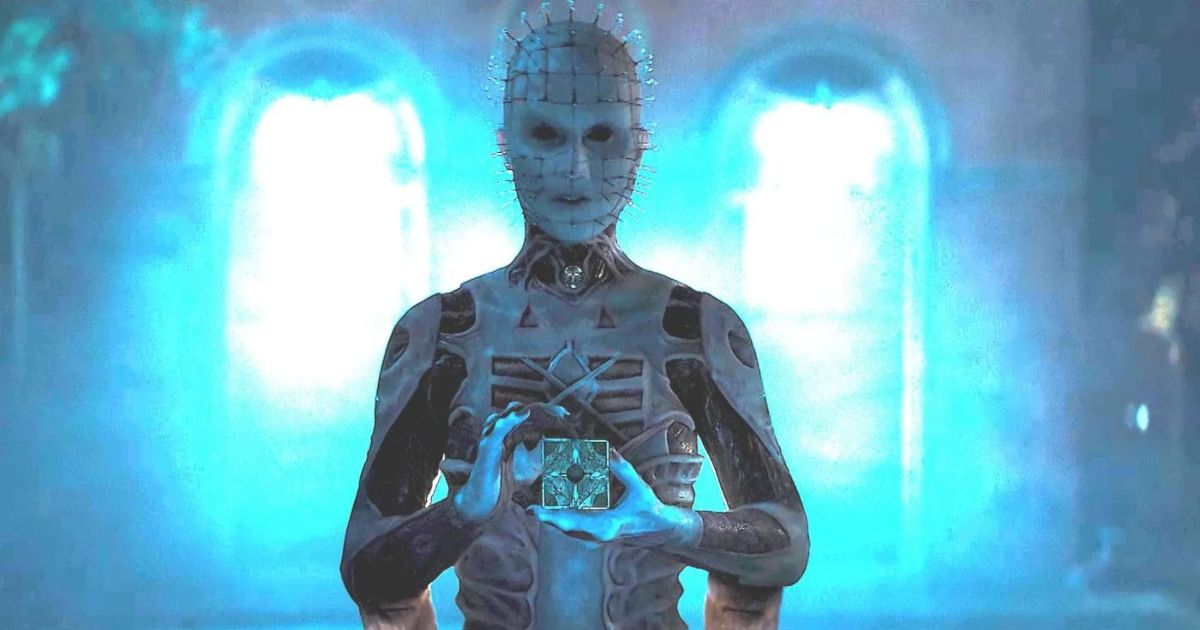 While Hulu doesn't have the original film, it does have the remake of Hellraiser, which proved to be a revitalization of the franchise when it premiered in 2022. In it, a woman recovering from drug addiction and struggling to find her place in the world comes across a mysterious puzzle box with the ability to summon Cenobites, humanoids who thrive on the pleasure of pain. In doing so, she unleashes a cataclysmic series of events that will change not just the course of her life, but the lives of those who have chosen to stay by her side.
While the incomparable Clive Barker was not as involved in this 2022 iteration, the changes to the cast, the effects, and the story were much-needed updates. Needless to say, this monkey paw portrayal of tortured characters in an increasingly tortured world is not for the faint of heart, but it's a phenomenal portrait of drug use and obsession.
9
Spiral: From the Book of Saw (2021)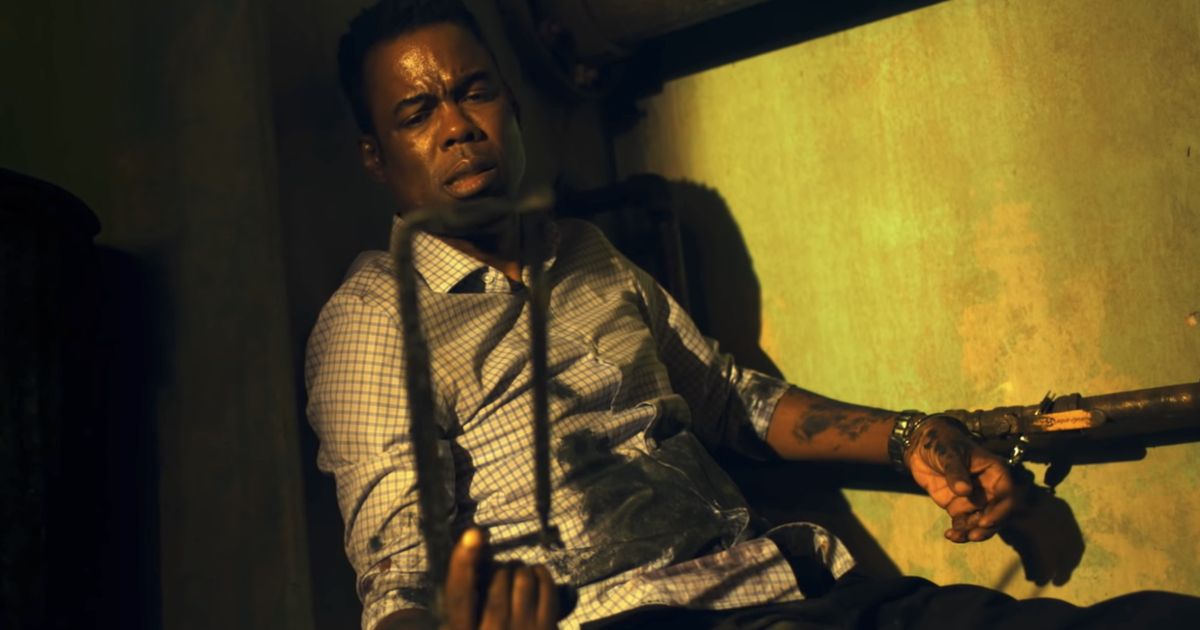 Spiral: From the Book of Saw is the ninth installment of the Saw series. This popular franchise follows a twisted serial killer and his copycat proteges who test the will of their victims with 'games' of increasingly lurid physical and psychological torture. This installment follows police efforts to stop a Jigsaw copycat killer and features Chris Rock, Max Minghella, and Samuel L. Jackson.
Spiral arguably attempted to bring the series back to life in 2021, and was in some ways a success, crossing the $1 billion mark at the global box office. Of course, there is more to come with the franchise with the release of Saw X in 2023, so fans can easily catch up thanks to Hulu's horror offerings.
Related: The Best Sci-Fi Movies of the '80s, Ranked
8
Little Monsters (2019)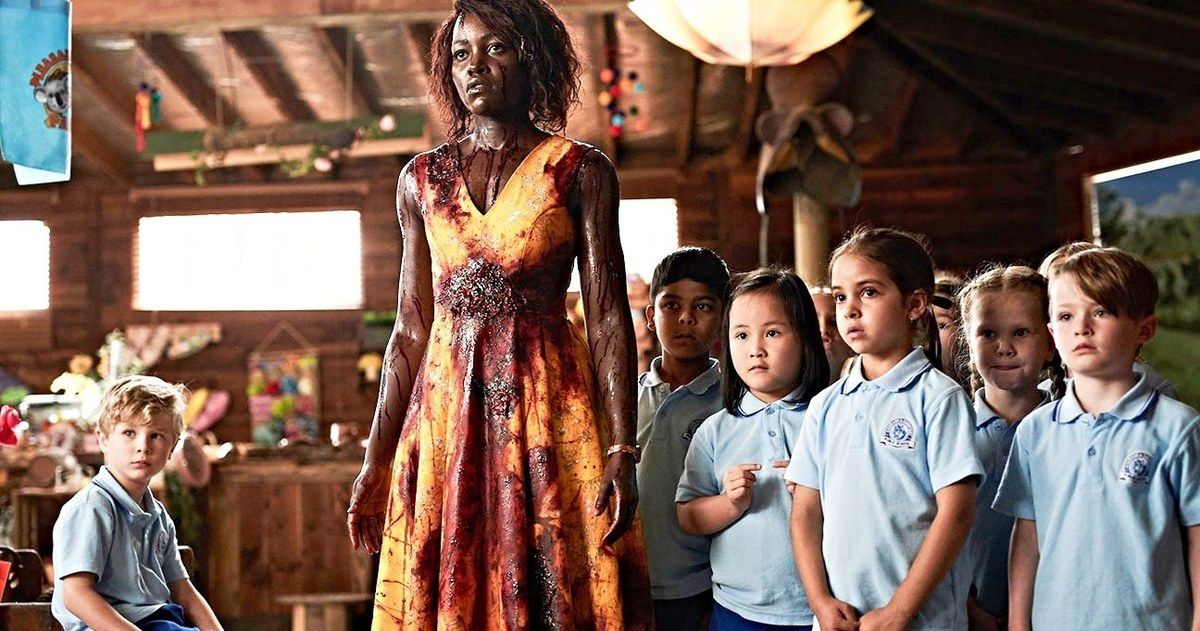 Not to be confused with the classic 1989 Fred Savage vehicle, Little Monsters features Lupita Nyong'o as a school teacher stuck on a field trip during a zombie outbreak. Playing alongside her are Alexander England and Josh Gad, and, of course, a whole crew of youngsters.
Keeping children calm under the best of circumstances is challenging enough, but this film amps that danger up to a cool million watts with the emergence of the undead and the fall from grace of a beloved childhood critter. Either way, this multi-genre horror-musical-comedy is certainly sure to please.
7
Tucker & Dale Vs. Evil (2010)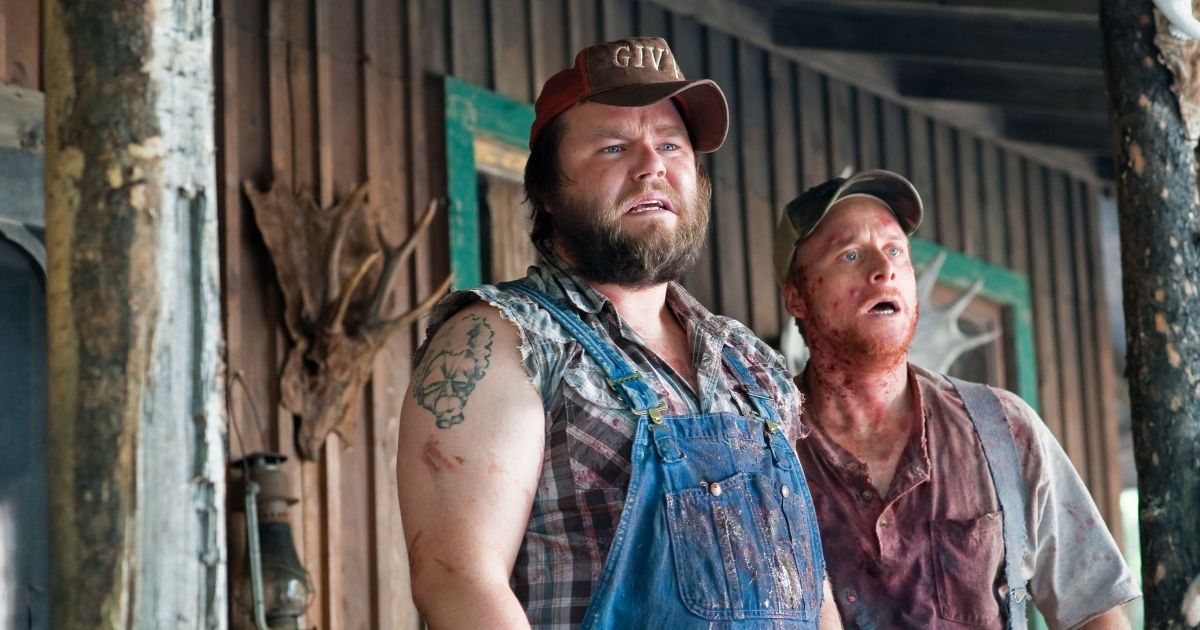 Tucker & Dale Vs. Evil poses the ultimate slasher movie conundrum. What if the creepy guys in the woods didn't do it? This film features the star powers of Alan Tudyk and Tyler Labine as two hapless but well-meaning off-gridders who are mistaken for serial killers by a group of preppy college kids.
The line between killer and victim becomes steadily unclear as those who suspect their guilt begin to slowly die at their own unassuming hands. At the risk of having too many horror comedies on this list, Tucker & Dale Vs. Evil deserves a spot for the sheer brilliance of its unraveling of classic horror troupes.
6
Willy's Wonderland (2021)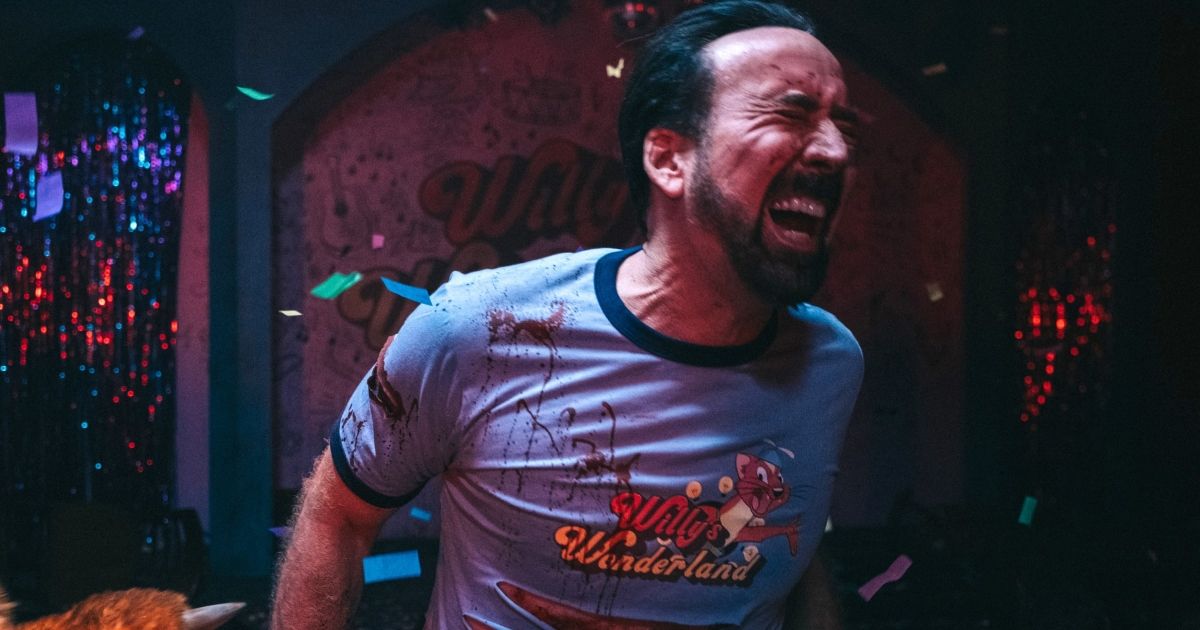 Willy's Wonderland pairs an abandoned family fun park with, of all things, Nicolas Cage. Needless to say, it's a match made in heaven. There's just something so ridiculously Cagean about this film. In it, he plays a silent drifter forced to work the overnight shift as a janitor at the facility. However, he soon discovers that the forgotten mascots are still alive… and decidedly homicidal.
While by no means the first film to prey on the unease of animatronics, Willy's Wonderland amps up this innate fear tenfold. Loosely inspired by Five Nights at Freddy's, this part thriller-part horror venture is reminiscent of an offbeat '80s slasher, with an impressive kill count to boot. While not a masterpiece of cinema by any stretch of the imagination, this whimsical romp is as entertaining as it is underrated.
5
Barbarian (2022)
As if traveling alone wasn't scary enough, Barbarian adds a new fear to anyone planning to rent an Airbnb for some quiet time away. The unique horror film follows a young woman on her way to a job interview who stops at an Airbnb for the night, only to discover it's already occupied.
Written and directed by Zach Cregger in his first solo venture, Barbarian stars Georgina Campbell, Justin Long, and Bill Skarsgård, the appearance of whom should instantly dissuade viewers of the notion that this is anything but a horror movie. With a 93% on the Tomatometer and a slew of positive reviews to boot, its twisty turney killer ending will have Scream Queen fans salivating for more.
Related: 10 Horror Comedies That Are Actually Pretty Scary
4
Censor (2021)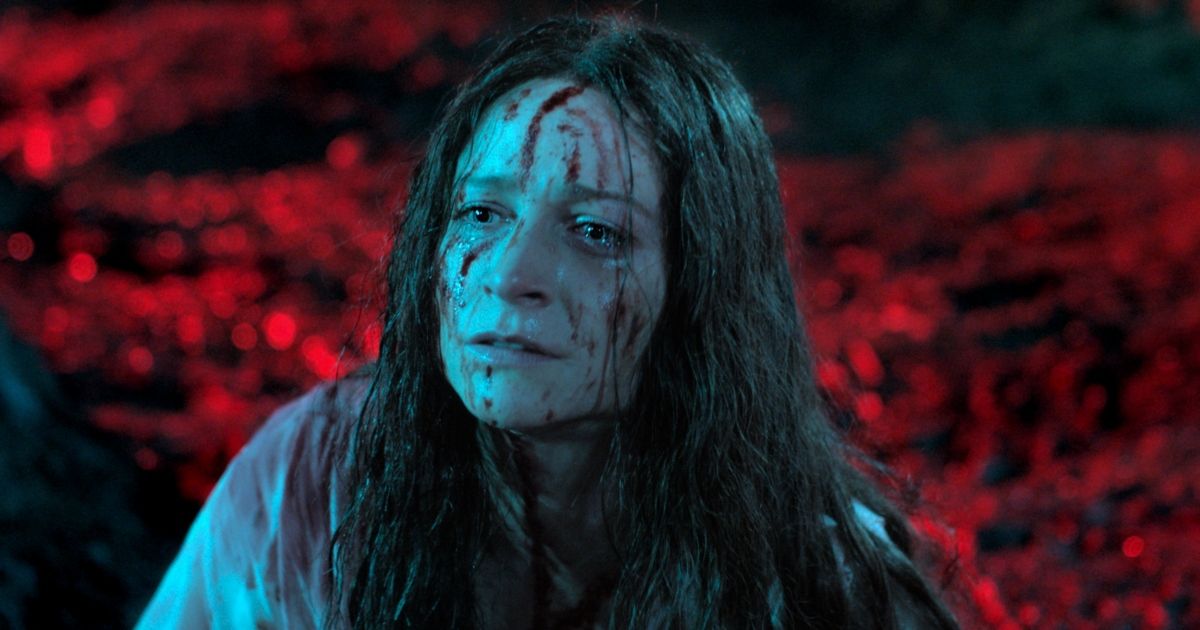 Censor, which premiered at the Sundance Film Festival, is a cheeky take on grotesque '80s horror. The main character Enid takes pride in her work as a film censor who safeguards the viewing public from all sorts of nasty nonsense in the form of blood, guts, and gore. The same cannot be said, however, for her inability to remember the day her sister went missing.
Shortly after her sister is declared dead in absentia, Enid stumbles across a startling tape that begins to unlock memories of that fateful time. Heralded as a step forward for British horror, this pick comes highly nominated from across the globe with a Tomatometer reading of 89%.