From Del. Rip Sullivan's BLUE DOMINION PAC:
Welcome to the fifteenth edition of the 2023 Flip and Defend-A-District Series.
With a federal government shutdown looming, there is even more at stake in this election for Virginians. Depriving Virginia families of paychecks as Republican lawmakers fight among themselves is just another reminder as to why you should vote for Democrats.
Governor Youngkin appears unconcerned about the impending government shutdown, while Democrats are deeply troubled by the impact this will have on Virginia and the rest of the country.
Democrats have proposed legislation to ease the impact of government shutdowns on Virginia residents who have been furloughed by the federal government and are at risk of eviction and foreclosure. The Republican-controlled House of Delegates killed the idea — just one more reason we must take back control of the House and maintain control of the Senate so we can pass legislation that benefits Virginians in need.
The candidates Project Blue Dominion features in our Flip and Defend-A-District series are the Democrats—incumbents and challengers—who Virginians need to elect to gain the majority in the House of Delegates and hold the Senate. The stakes are high and the power to elect Democrats lies in your hands. It is the time, donations, and activism of Virginia voters that will determine our future. I hope you will join us in seizing this historic opportunity.
---
House District 84
Meet the candidate: former Delegate Nadarius Clark
*HD-84 is one of the most competitive districts and a must-win for Democrats to take back control of the House of Delegates.
Nadarius Clark is a working-class community activist, organizer, and Delegate in the Virginia General Assembly. He comes from a military family with a background in business entrepreneurship. He grew up in a strong faith community and attends Zion Community Church in Northern Suffolk.
Nadarius began his activism after a KKK march in 2016 disrupted classes on Nadarius Clark's HBCU campus. Following this, Nadarius co-founded the charter chapter of Generation Now Network, an organization committed to faith-based activism, advocacy, and education. As a student leader at the Samuel DeWitt Proctor Conference in 2017, Nadarius rallied with leaders of the 1968 Memphis Sanitation Strike, and he went on to lobby in Washington D.C. for comprehensive expansion to Medicare and Medicaid. Nadarius further participated as an activist and organizer of the Black Lives Matter protests in Richmond and Hampton Roads following the murder of George Floyd.
The experiences of 2016 led Nadarius to become a profoundly engaged advocate for equity, particularly in the areas of healthcare, housing, and education. Nadarius went on to organize with the non-profit Virginia For Our Future, The Outreach Team, Freedom VA, Portsmouth Mayor Shannon Glover, and the Virginia Democratic Party to help elect Congressman Bobby Scott, Senator Tim Kaine, and President Joe Biden.
In 2021, Nadarius won a historic primary against a long-time incumbent to become the first African American Delegate to represent the 79th District, and the youngest Democrat ever elected to the general assembly in its long, 400-year history. He was recognized by The Nation magazine as one of 2021's most significant victories for progressive leaders in America.
In the general assembly, Delegate Clark championed causes for equity and justice across a wide policy range. From taking on the debt collection industry to addressing maternal mortality in the Black community, and fighting to protect abortion rights, Delegate Clark has, and always will, put the working-class families of Hampton Roads first.
About House District 84:
Nadarius Clark is running in the newly drawn 84th district for the Virginia House of Delegates. This district covers all of North Suffolk, Downtown Suffolk, and the Suffolk Suburbs of Kings Fork, Hillpoint, Elephant's Fork, and Wilroy. The district further includes the city of Franklin, Windsor, and a handful of precincts in Isle of Wight County. The 84th district is one of 8 races targeted by the Democrats to take back the majority in the House of Delegates. In 2021, Terry McAuliffe won the 84th district by 2% making Nadarius the most vulnerable incumbent out of the 31 members of the House Democratic Caucus.
Who Delegate Clark is up against:
Nadarius Clark's opponent is Mike Dillender. He is an anti-choice, anti-public education, and anti-police-reform Republican. These extreme views do not deserve a place in the House of Delegates.
Contact the campaign: Here
Contribute: Here
---
House District 60
Meet the candidate: Keith Braxton 
Keith has spent the bulk of his adult life as a public servant working with and mentoring youth.  After graduating from VMI and spending time as a Walmart associate and call-center banker, Keith found his passion in mentoring young men as a college football coach.  After 16 years of coaching at the collegiate level, he returned home to Hanover County to become an educator and to continue coaching football.  As a public school teacher, Keith has seen the effects of policies that do not center around working families.  These policies make it harder for working families to achieve the American Dream.  Keith believes the role of government in the lives of citizens should be to help them thrive, not just survive.  When elected, Keith will work tirelessly to help every family achieve their slice of the American Dream
Keith is committed to fighting for:
Protecting abortion access in Virginia
Fully funding Public Schools to include universal free meals for all children

Common

 Sense Gun legislation that keeps all Virginians safer
About House District 60:
House District 60 includes portions of Hanover County and New Kent County.  This race will be an uphill battle, but it is winnable if we have enough resources to push across the finish line.
Who Keith is up against:
Keith is facing a well-financed incumbent   His opponent is an extremist who will vote to restrict abortion access while increasing access to guns.
Contact the campaign: Here
Contribute: Here
---
House District 33
Meet the candidate: Bob W. Smith
Bob W. Smith is running as the Democratic candidate in House District 33. HD-33 encompasses Shenandoah, Page, Rockingham, and Warren Counties.
Bob has worked as a Special Education Teacher for more than two decades.  He is a Master of Education graduate from the University of Texas at Austin and is a lifelong believer that providing services and protecting the rights of disabled children and adults is an obligation to which he is committed. He has experience working with all major disability groups.
As farmers, his family migrated from England to Jamestown in 1700 and went up the James River to settle in Bedford, Virginia.  As families do, his parents found jobs in Chicago and reared nine children.  Loving big families, Bob and his wife, Christine, reared seven children (6 girls and one boy) and now enjoy local family outings and events for their 24 grandchildren and 17 great-grandchildren.
In the early days of the Vietnam War, Bob found it important to follow his patriotic beliefs and enlist for three years in the U.S. Army where he served 19 months in Vietnam and 6 months in Germany.  He completed his service as a Specialist E-5 coordinating convoys and air support to resupply the troops in the field.
The military was a good teacher for the importance of proper use of weapons and Bob is a fan of skeet and target shooting.  Indeed, he found working with the ROTC weapons training program for Fairfax County students to be rewarding.
Bob believes it is important to serve our veterans and has done so for decades serving in various capacities, including 6 years as Commander of the Falls Church Veterans of Foreign Wars (VFW) post 9274 and a year as Commander with the Arlington American Legion post 139.  He spent a term as President of the National American Legion Press Association.
It is important to note that Bob was able to attend college because America invested in its soldiers by providing school tuition and a living allowance to attend college.  Coming from a very poor family, Bob became the first child in the history of his family to graduate from college.  It is Bob's expectation that much more will be done to support our troops and each family.  It is America's best way to remain strong!
Bob finds it thrilling to live in an area that is so environmentally perfect.  And it is important that all that is possible must be done to ensure our environment is not damaged by reckless management.  While good farmland should not be taken out of circulation, there are many locations suitable for solar panels.  Looking forward to diversifying our energy needs is important.
Who Bob is up against:
Bob's opponent is Speaker of the House Todd Gilbert, who is committed to banning abortion and protecting the gun lobby by preventing enactment of laws restricting gun safety. Almost all of Gilbert's support comes from major corporations or rich donors.  By replacing him, Bob expects to become the voice of the people living in Shenandoah, Page, Rockingham, and Warren Counties.  Then he will work to improve broadband and other communication services; help create affordable housing, especially for veterans; seek funds to develop low-cost childcare facilities so parents can improve family income; assure women have control of their reproductive health; increase funding for schools (including significant pay increases for teachers), and provide free breakfast and lunches in the school for all children.
Contact the campaign: Here
Contribute:  Here
---
House District 9
Meet the candidate: Delegate Karrie Delaney 
Delegate Karrie Delaney is a community leader and mom dedicated to bringing innovative economic growth, world-class education, and healthcare for all to Northern Virginia. She is running for re-election in the newly redistricted, House District 9. HD 9 encompasses most of Chantilly and parts of Centreville.
"Putting​ people before politics" is more than just a bumper sticker to her. Working with kids in foster care and with survivors of sexual assault, she witnessed firsthand just how policy can harm the most vulnerable among us. Every vote she takes, you can guarantee the first question she will ask herself is, "How will this help Virginians?"
Since flipping her seat from red to blue in 2017, Delegate Delaney has been a voice for Virginia's most vulnerable citizens in Richmond. She's carried successful, bipartisan legislation to protect survivors of abuse and to combat human trafficking. She voted to expand affordable healthcare access to families across the Commonwealth, cap the cost of insulin, and ended surprise medical billing. She also worked hard during the pandemic to deliver much-needed relief to her constituents and make sure families could put food on the table.
Who Delegate Delaney is up against:
Delegate Delaney's Republican opponent is running on a "parents first" platform, making it seem like parents currently have no voice in their children's education, which is not the case. He is not the right fit for HD 9 or the rest of Virginia.
Contact the campaign: Here
Contribute: Here
---
That's it for Volume XV of our Flip and Defend-A-District Friday series. We'll be back next week and every week until Election Day to share more about our great candidates. In the meantime, I encourage you to review this email and future editions to find a candidate or candidates whom you would like to support with your time or financial resources.
Project Blue Dominion is committed to supporting Democratic candidates in every corner of the Commonwealth. Join us. The fight to take back the majority is on.
---
Best,
CLICK HERE TO CONTRIBUTE TO BLUE DOMINION PAC
********************************************************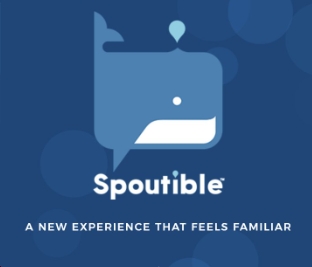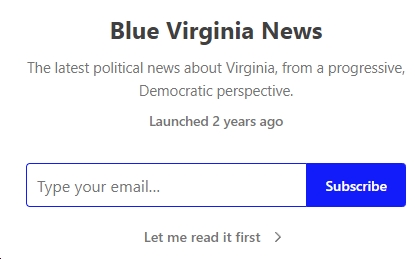 Sign up for the Blue Virginia weekly newsletter