By this point, we don't have to tell you how successful found footage films are. The format, almost exclusively linked to the horror genre, has proven to be immensely profitable regardless of production budgets, studios, and even stars attached to the film. They're cheap to make, and people love the hell out of them. It's almost weird that we don't get more of those every year.
The thing is horror goes beyond what your eyes can see, and what you actually have time for. Streaming services like Tubi, Shudder, specialize in horror productions and access to horror has grown massively over the years. Found footage has followed suit, by providing a safe house for brave filmmakers who think they can master the format. They're the creators of the underrated found footage features you always have to depend on meticulous searching to find out about.
Let's take a look at some of those lesser-known, and great, found footage movies you'll wish you had seen earlier. If you're a fan of the genre, here's how you'll populate that Halloween films list you're preparing for next October.
15
Hell House LLC
Hell House LLC is a horrifying found footage film about unfortunate entrepreneurs who decide to put together a haunt attraction in the worst place ever: a real haunted hotel. In the weeks leading up to the inauguration, spooky stuff happens, but nothing like what happens during opening night. If you're into found footage, Hell House LLC is an essential film. It was successful enough to launch a whole indie franchise.
14
Incident at Loch Ness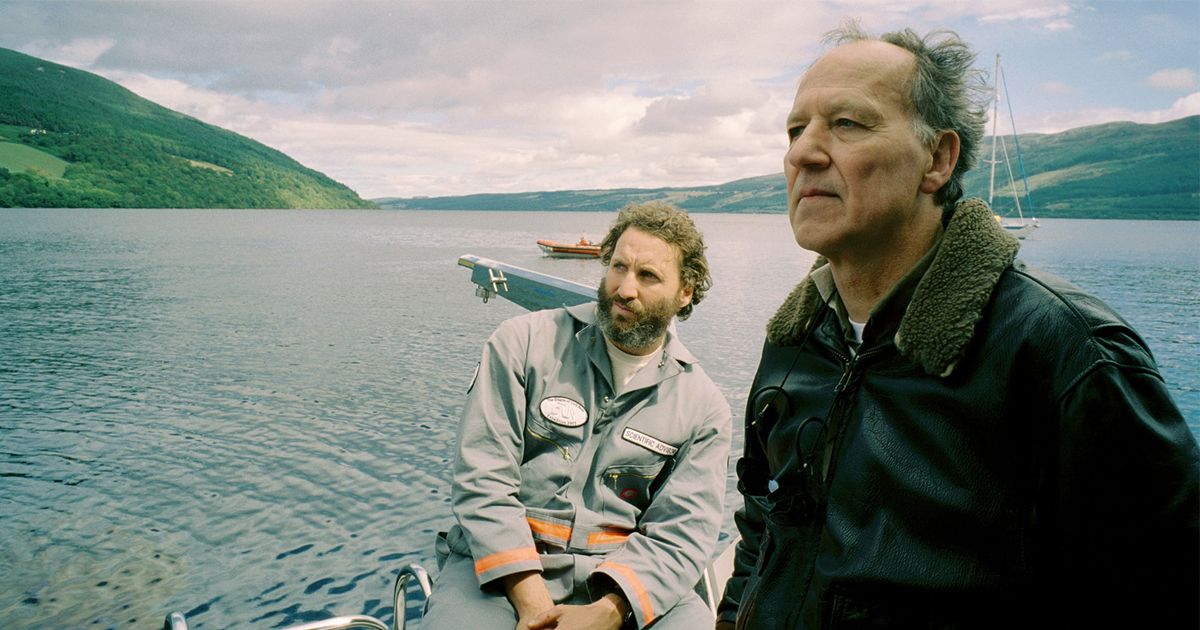 Film legend Werner Herzog participated in a very unique experiment starring himself, real filmmaker Zak Penn, and real film crew members, as they attempted to make a film about the Loch Ness Monster. Incident at Loch Ness is the result in the form of a mockumentary that goes meta when it decides to enter full horror territory after showing some legends are real, and perhaps they should be left alone.
13
Horror in the High Desert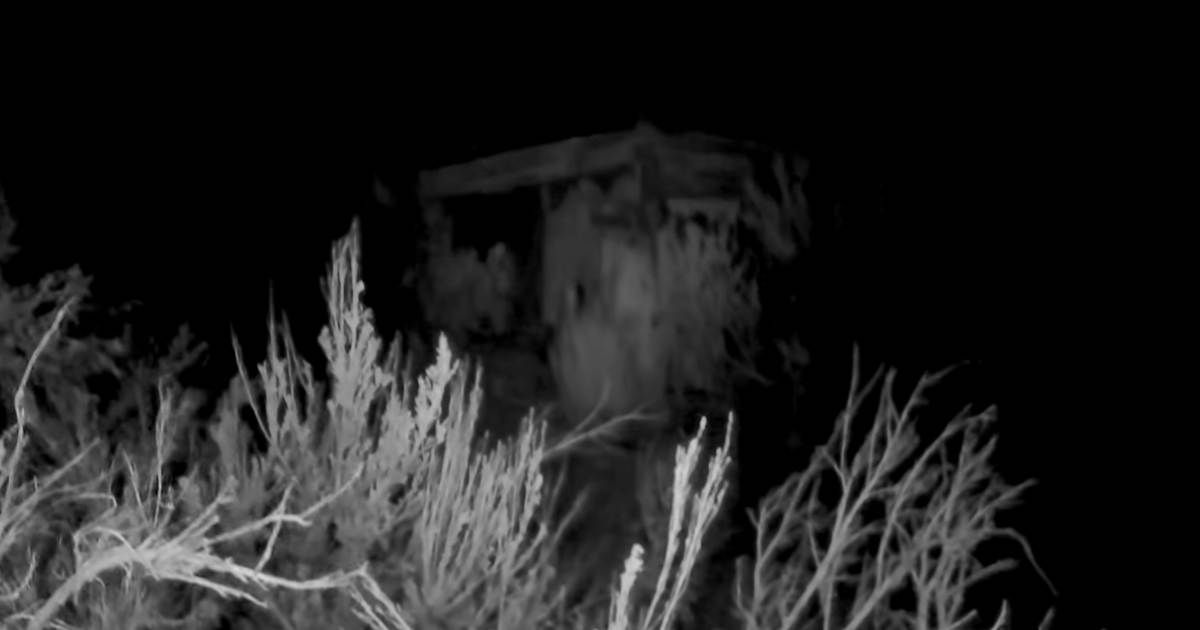 Dutch Marich is the creator of Horror in the High Desert "concept," a mockumentary about the disappearance of vlogger Gary Hinge after he leaves to document a trip he made to the Great Basin Desert in Nevada. The film tells the story of a fruitless police investigation up to when horrific evidence was found. The third act consists of the last moments Hinge was able to shoot with his handheld camera. This is nightmare fuel and you'll probably want to see this one with the lights on. It was followed by a sequel released in 2023.
12
Willow Creek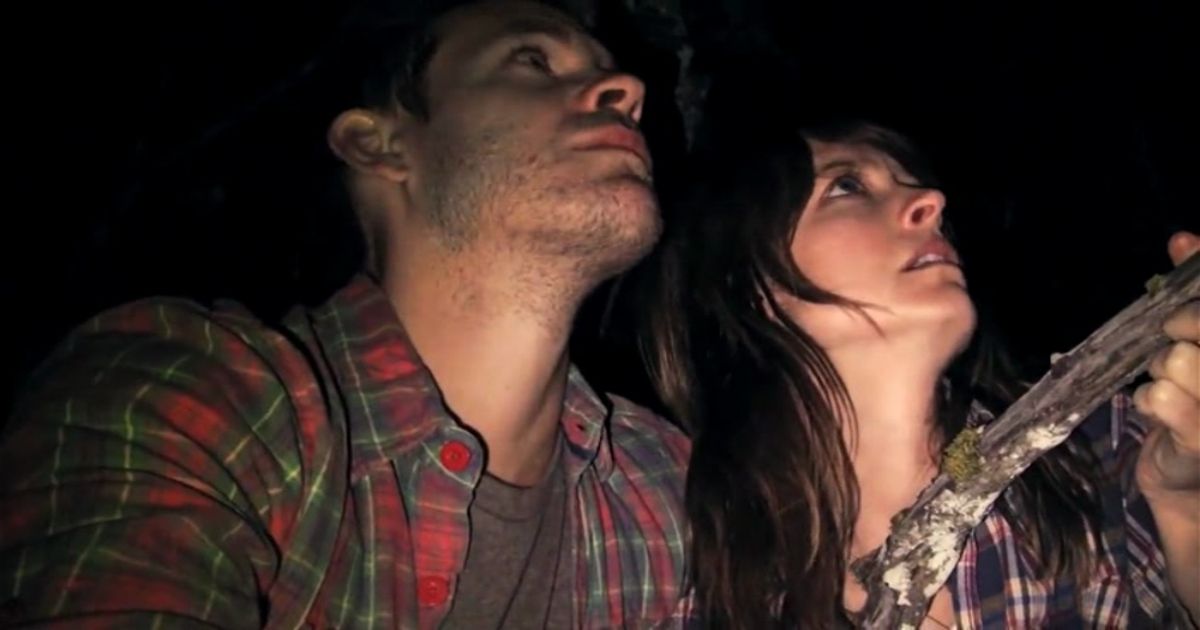 Found footage films tend to be thematic. And that's okay. Staying within the confines of a niche gives you enough restraint to control yourself when staying behind the camera. Willow Creek is a great example of that. Directed by comedian Bobcat Goldthwait, Willow Creek tells the story of a couple that decide to take a trip to investigate the legend of Bigfoot. Care to see what they find? With a very long, sound effects based sequence you'll find out.
11
The Medium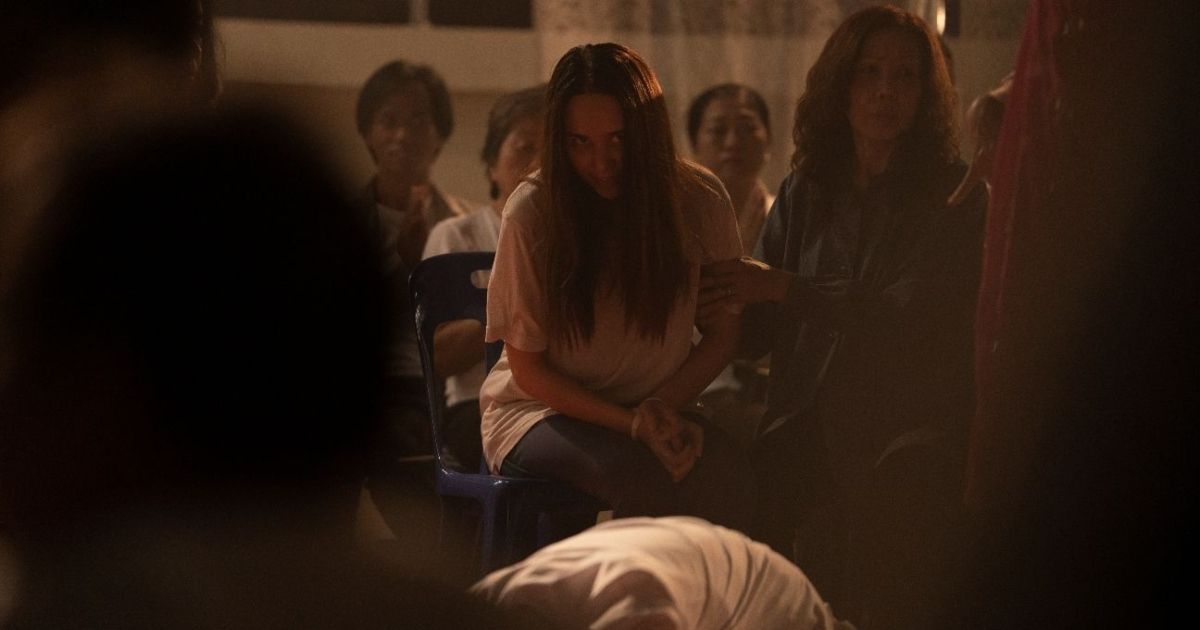 Probably the most recently released film on the list, The Medium is a production coming straight from South Korea and Thailand. It tells the story of a shaman who's forced to inherit a possession after her sister decides to turn to another religion. All this is documented in a documentary about the power of folklore and what happens when you allegedly fail to control a demonic possession.
Where else will you find a found footage horror film with a running time of 130 minutes?
Related: Best International Found Footage Horror Movies You Need to Watch Next
10
Lake Mungo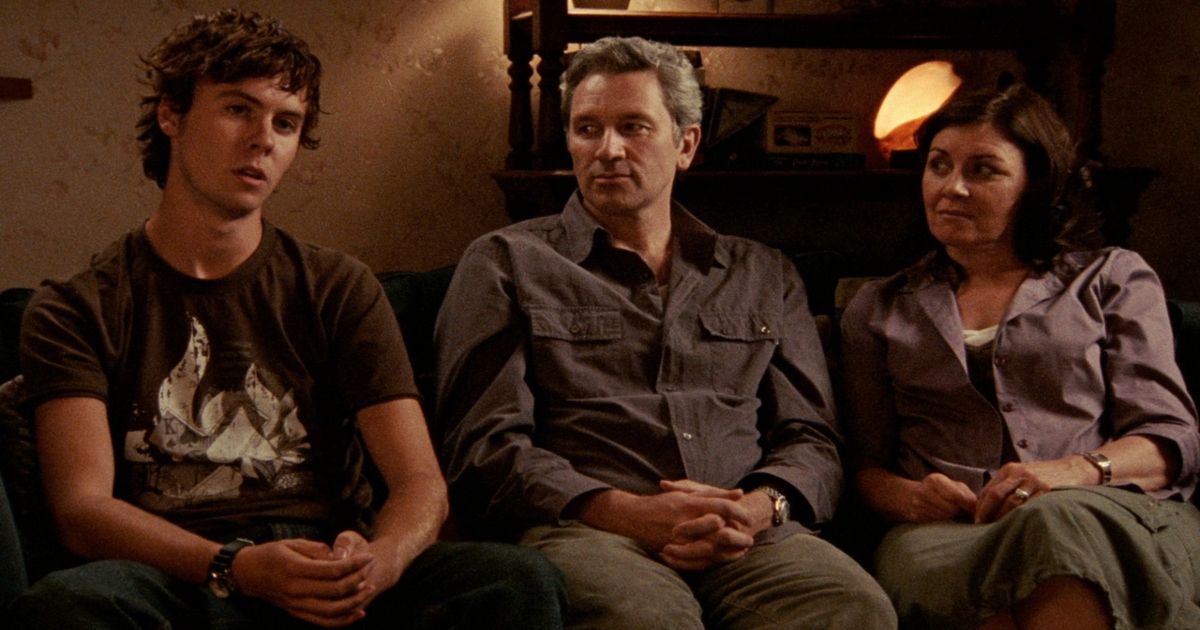 A fascinating mockumentary coming from Australia that was part of the After Dark Horrorfest movement in 2010. Lake Mungo tells the story of a family dealing with the death of their daughter. Their grief is palpable enough to see they're broken inside. Alice's brother decides to put some cameras around the house because he suspects Alice is trying to communicate with them. What they find soon after is something much more horrific than they imagined. The jump scare in Lake Mungo is famous, and there's a damn reason for that. Watch with the lights on. You've been warned.
9
The Houses October Built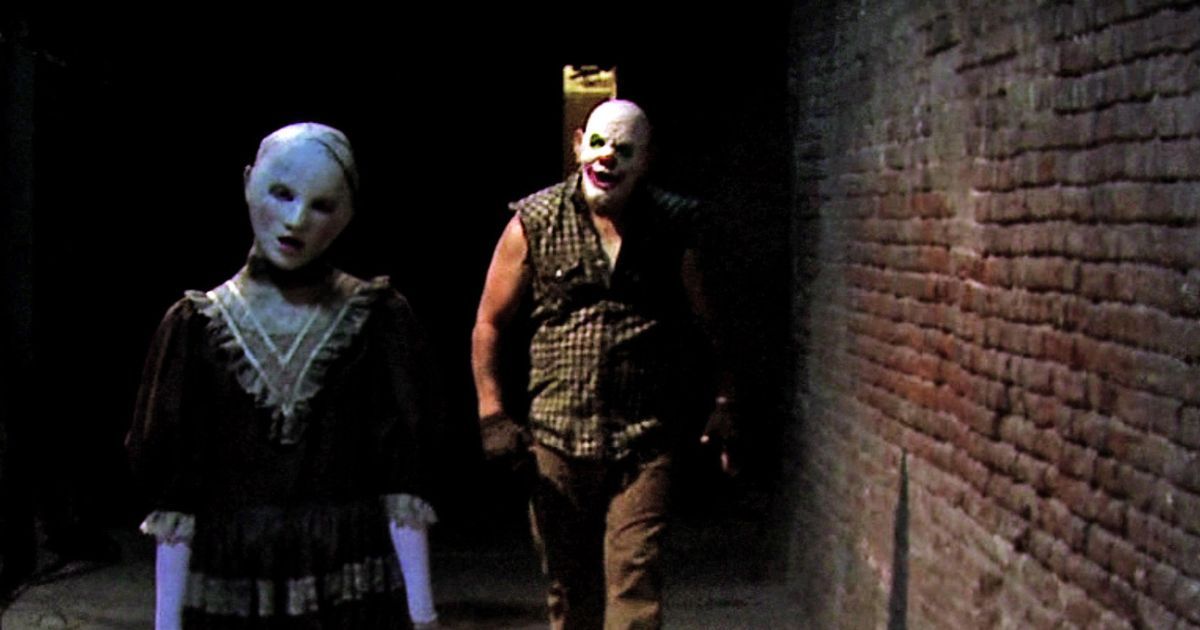 The Houses October Built follows a very simple premise. It's so simple that you will guess the film's direction after a couple of minutes. However, it's the execution after the film decides to land that makes it a worthwhile addition.
The film tells the story of a group of friends who decide to take a road trip and visit haunted house attractions across the country. Anyone would think that the film consists of a collection of meaningless jump scares, but rest assured, this is not that kind of film. What the friends encounter is a group of people who perhaps take the haunting and scary thing too seriously.
8
Evidence (2012)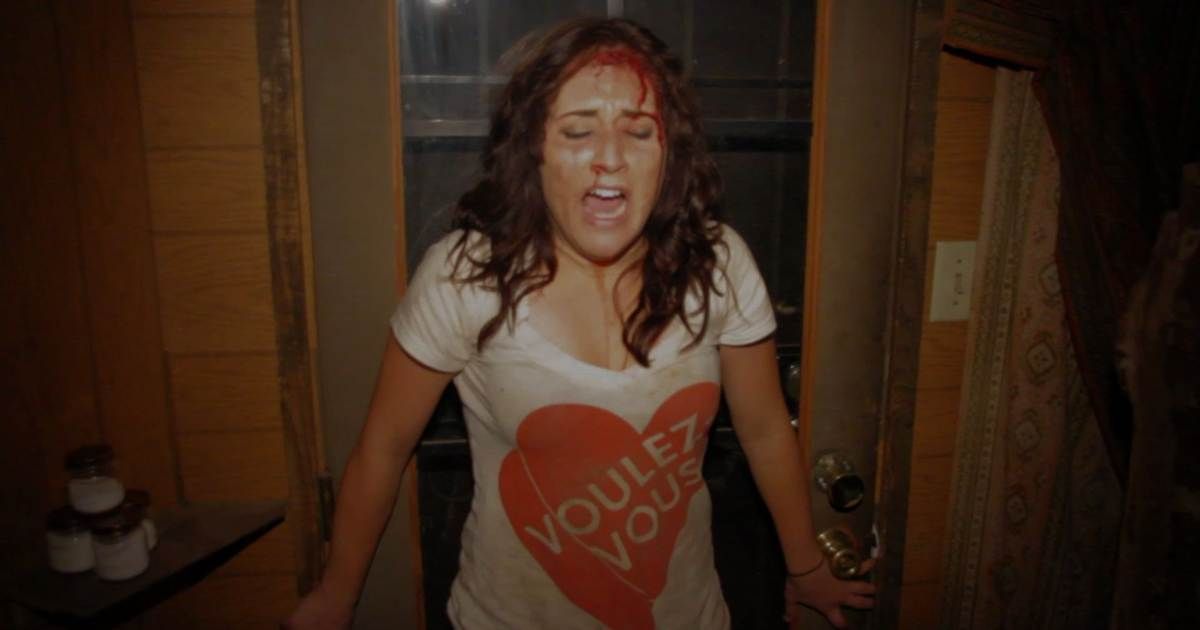 Evidence is part of a group of films featuring the same title that doesn't relate to one another. Made in 2012, it tells the story of a group of friends documenting their hiking trip as a mysterious figure lurks in the woods.
Only this time, the expectable doesn't really happen. Evidence cost $12,000 to make and has a running time of 78 minutes. The final 18 minutes are worth your time. No mysterious figures showing up, but every other horror feature does. Get a DVD copy of this one and indulge in a horror indie you'll wish you had looked up before.
7
The Sacrament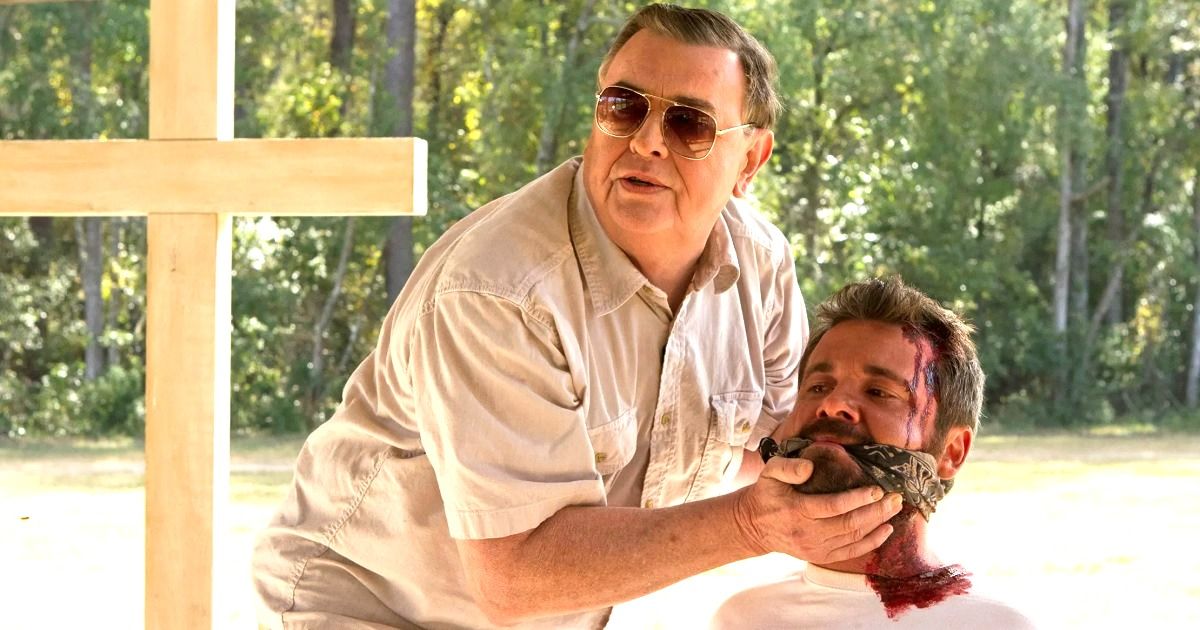 What do you get when you mix horror master Ti West, the Jonestown Massacre, and great performers like Gene Jones (the name's a coincidence, we swear) and Amy Seimetz? Well, you get one of the best found footage thriller to ever be widely released. The Sacrament is a solid retelling of the events in Jonestown where the pastor caused a mass suicide, but the film focuses on VICE journalists who travel to the compound to see why one of their sisters has joined the cult.
6
The Borderlands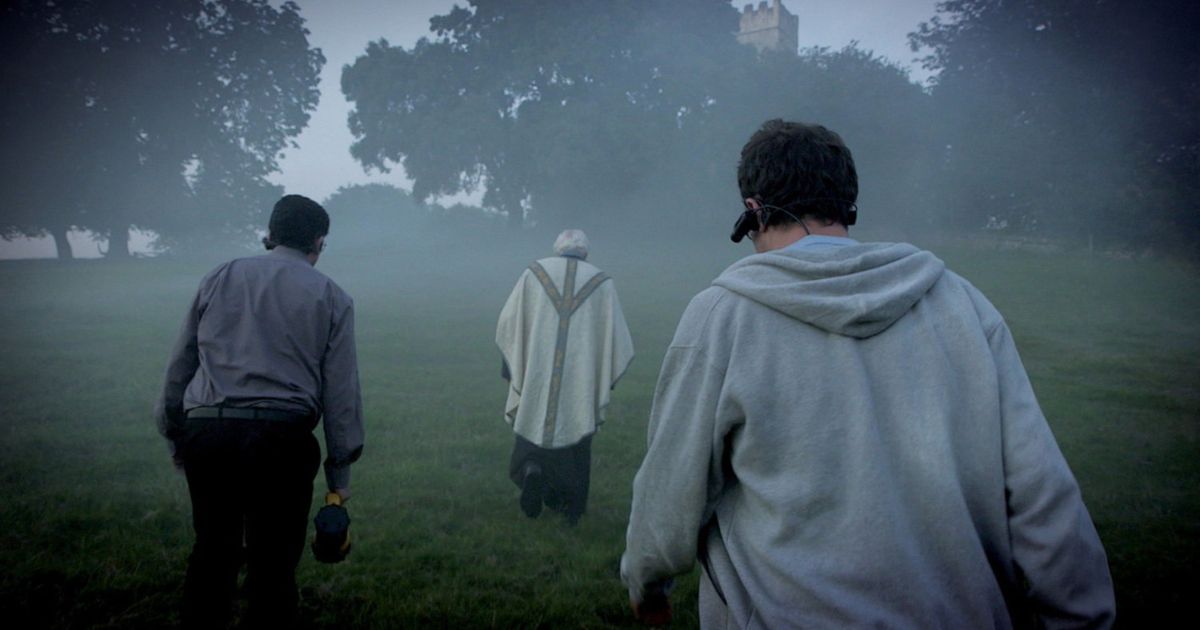 Also known as Final Prayer (which can actually spoil the film if you think about it), The Borderlands tells the story of Vatican investigators who travel to the English countryside to research a mysterious abandoned church where spooky stuff happens. But make no mistake, allegedly the events are divine.
Related: Best Found Footage Horror Movies of the 2000s, Ranked
But are they? As the film progresses, it appears as if there's something evil lurking in the underground, and it all leads to the most horrific, violent, and literal ending you will see on this list. Trust us when we say the twist is really, really good.
5
Digging Up the Marrow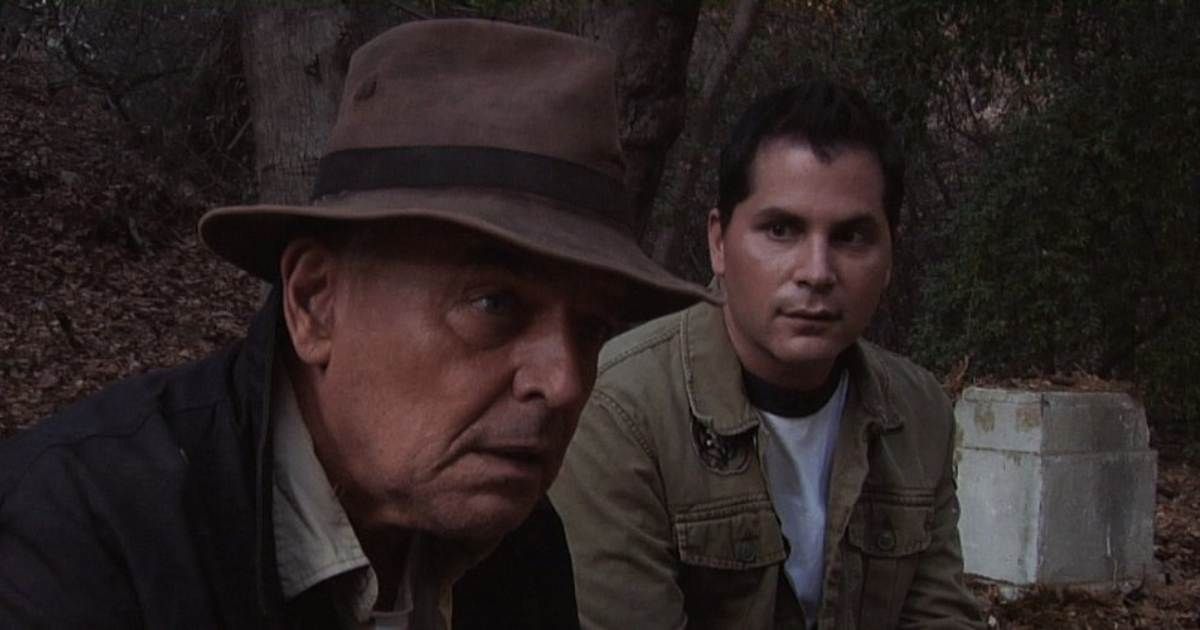 We go meta again, only this time, it's Adam Green (all things Hatchet, 2010's Frozen) who decides to play himself as a filmmaker who decides to make his next movie one about a mysterious detective who has contacted him to tell him he holds evidence that the things that bump in the night are real. Green finds out the hard way.
This one has a bit of comedy that doesn't really help (Green's style), but once it touches horror ground and decides to stay there, it's actually a solid found footage film that you won't forget about any time soon.
4
The Conspiracy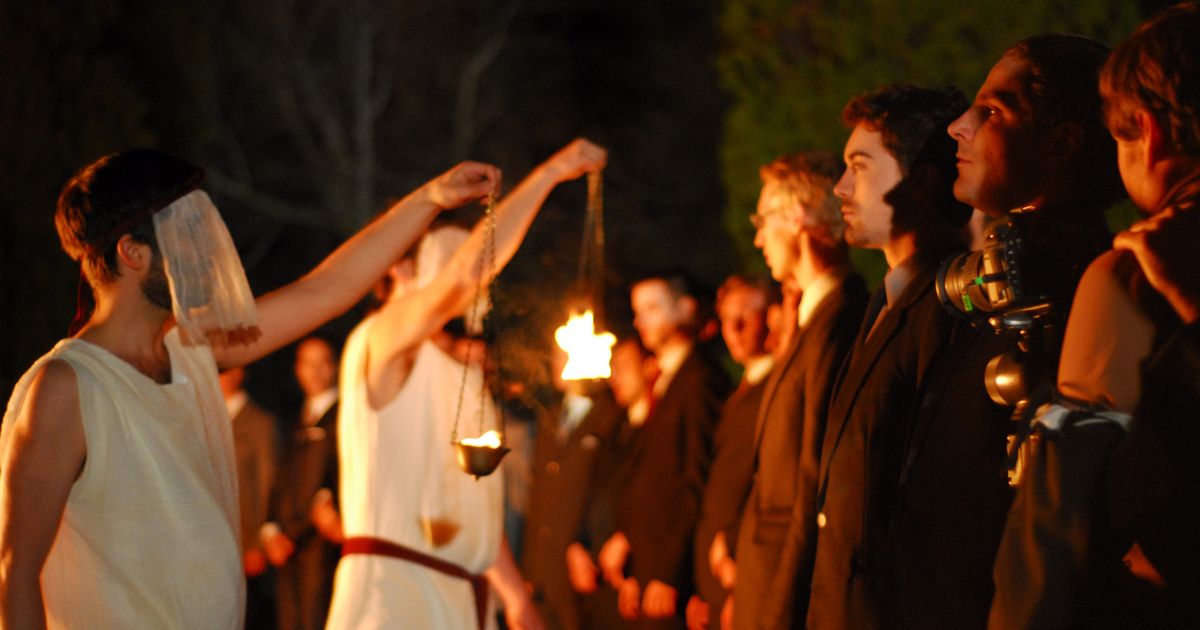 2012's The Conspiracy should have been more important than people gave it credit for. It's very realistic, and it doesn't go berserk when exploiting its found footage frame. It's just… informative.
The film tells the story of documentary filmmakers who decide to make a movie about a conspiracy theorist who suddenly goes missing. They decide to dive deep into the theories that this madman documented and end up visiting a compound supposedly run by a secret society. The film's third act consists of this visit, and it's a terrifying horror experience that'll give you some nightmares.
3
The Last Broadcast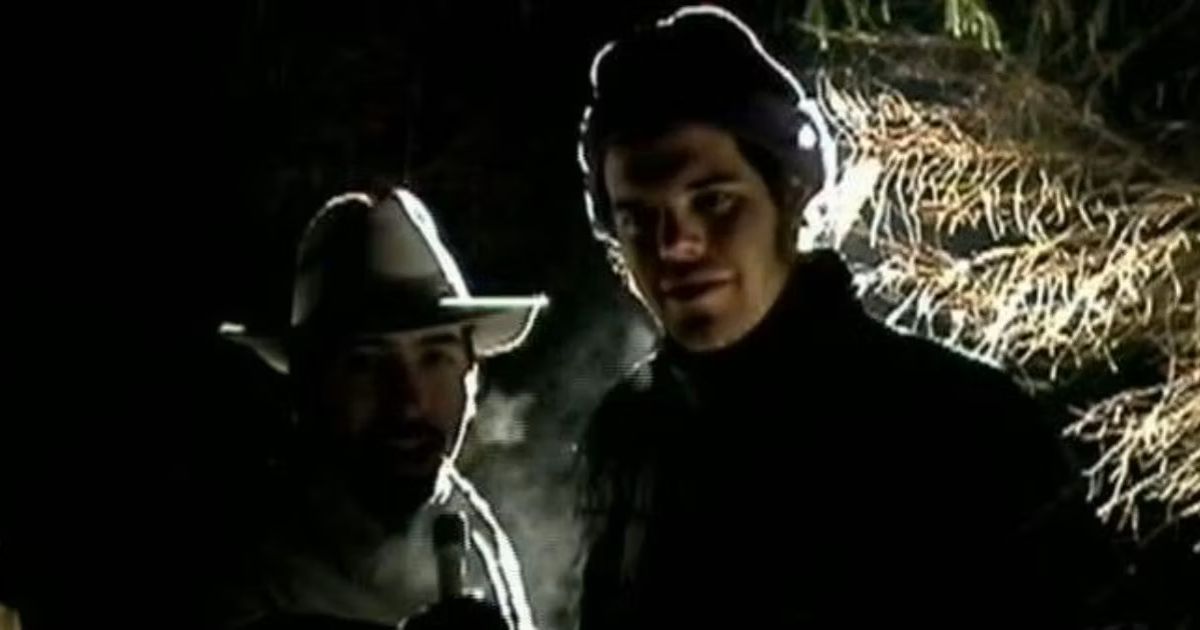 It's always been said that "before the Blair Witch, we had The Last Broadcast." And yes, this time people are right. The obscure mockumentary tells the story of an investigation into the case of filmmakers who were brutally murdered in the New Jersey Pine Barrens when making a documentary about the Jersey Devil.
The film's analogic feel is pretty effective for realism reasons, and the way it blends fiction and reality together in its third act makes it a worthy addition to the list, as well as one of the most important independent films ever made. You'll get chills with its reveal.
2
The Fourth Kind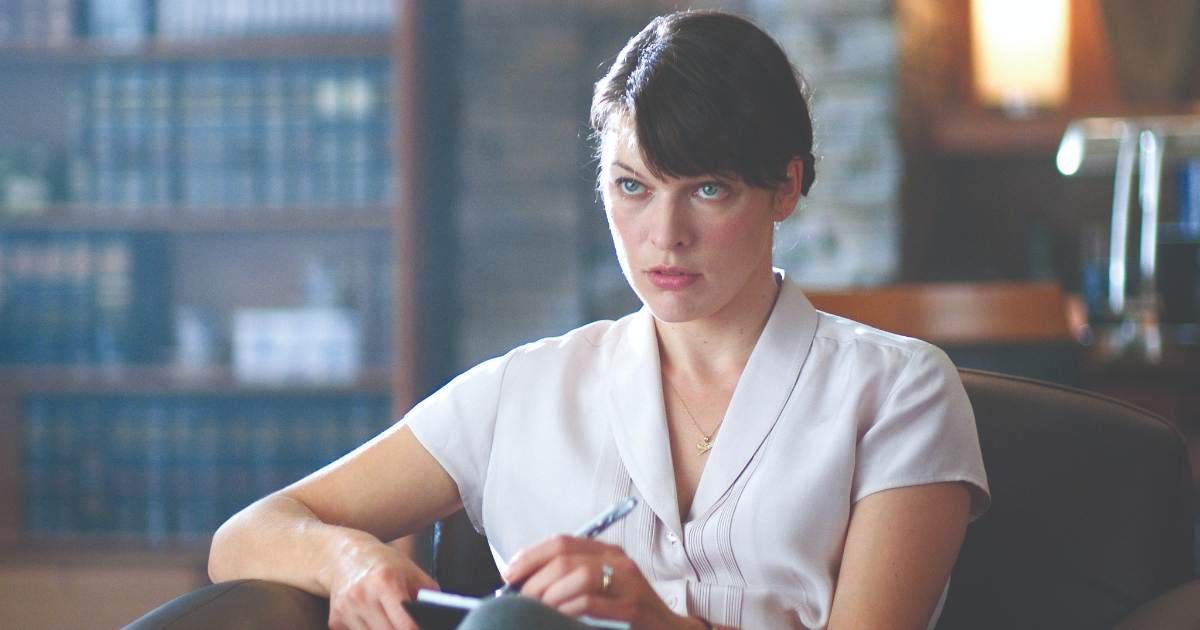 The Fourth Kind is part feature film and part found footage, but the way the film's put together makes it much more realistic and effective than your average sci-fi thriller. It tells the story of an Alaskan town dealing with what appears to be signs of an alien invasion slowly taking place.
The film was wrongly panned by critics back when it was released, but for found footage fans it has always remained one of the stronger approaches in sci-fi horror. The scenes depicting "possessions" are incredibly unnerving.
1
Butterfly Kisses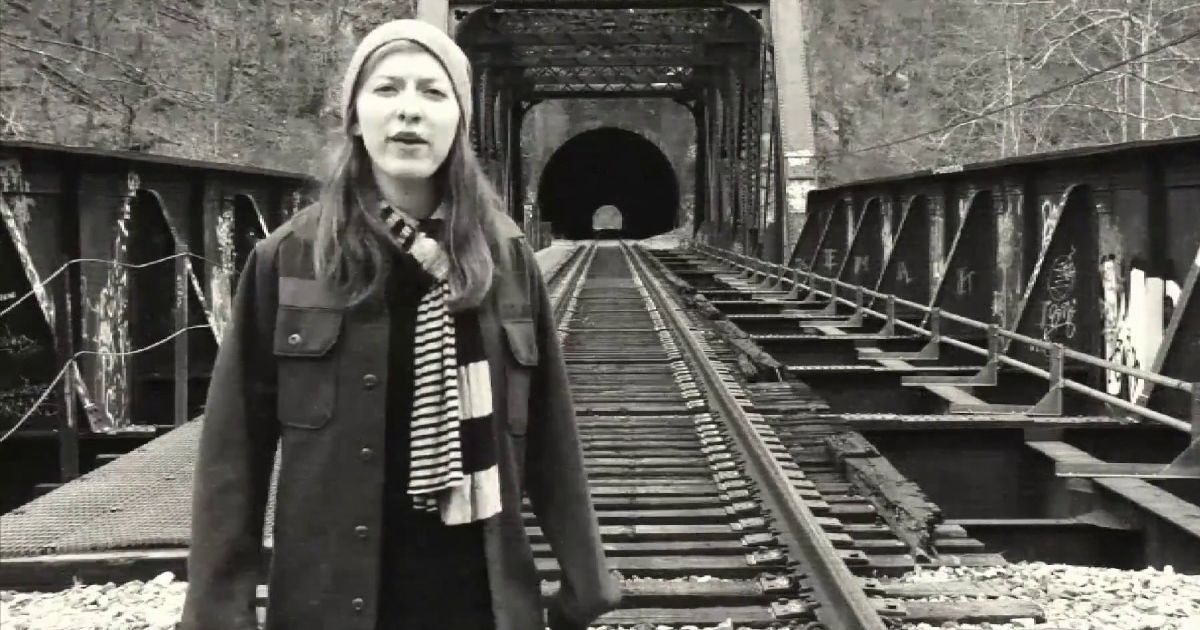 It seems like the meta approach is more common than we thought. In Butterfly Kisses a filmmaker decides to make a movie about… filmmakers. The reason is they have left behind footage about a project they were making regarding a local legend called the Peeping Tom.
Obsession is pricey for Gavin York as he discovers there is a good reason why the original film was never completed. Weirdly, the film features a cameo by The Blair Witch Project's director Eduardo Sánchez who sees the footage in question and dismisses it.