A bid by Rep. Matt Gaetz, R-Fla., to remove House Speaker Kevin McCarthy, R-Calif., has earned scorn from some fellow Republicans, who fear the Florida lawmaker is handing leverage to Democrats in the continuing battle over the budget.
"The only way he can be successful is if he has 200 plus Democrats," Rep. Jason Smith, R-Mo., said during an appearance on "Sunday Morning Futures" with host Maria Bartiromo. "Basically, Gaetz is going to work with Nancy Pelosi, Hakeem Jeffries, and the rest of the Democrats in order to remove the Republican speaker… If you remove a Republican speaker, that then puts the Democrats in power, these investigations will be done and stalled. That is unacceptable of Matt Gaetz."
Smith's comments come after the House passed a continuing resolution Saturday that will fund the government at current levels through mid-November, angering some Republicans who believe the measure is a violation of GOP promises to pass 12 individual spending bills that prioritize conservative polices.
MCCARTHY'S SPEAKERSHIP IN PERIL AFTER HOUSE PASSES STOPGAP FUNDING BILL: 'GO AHEAD AND TRY'
One such Republican was Gaetz, who opposed the resolution and threatened to trigger a House-wide vote on whether to remove McCarthy from the speakership.
Under the terms of a deal McCarthy struck with conservatives during the vote that elevated him to speaker, any lawmaker is allowed to trigger a vote, known as a motion to vacate, and attempt to remove him from the speakership.
"The one thing everyone seems to have in common is no one trusts Kevin McCarthy," Gaetz told reporters Saturday. "I've said that whether or not Kevin McCarthy faces a motion to vacate is entirely within his control, because all he had to do was comply with the agreement that he made with us in January."
Rep. Mike Lawler, R-N.Y., called Gaetz's comment on removing McCarthy a "diatribe of delusional thinking" during an appearance on ABC's "This Week" Sunday, noting that the government is currently divided and any bill the House hopes to pass will have to gain support from both the Senate and President Biden.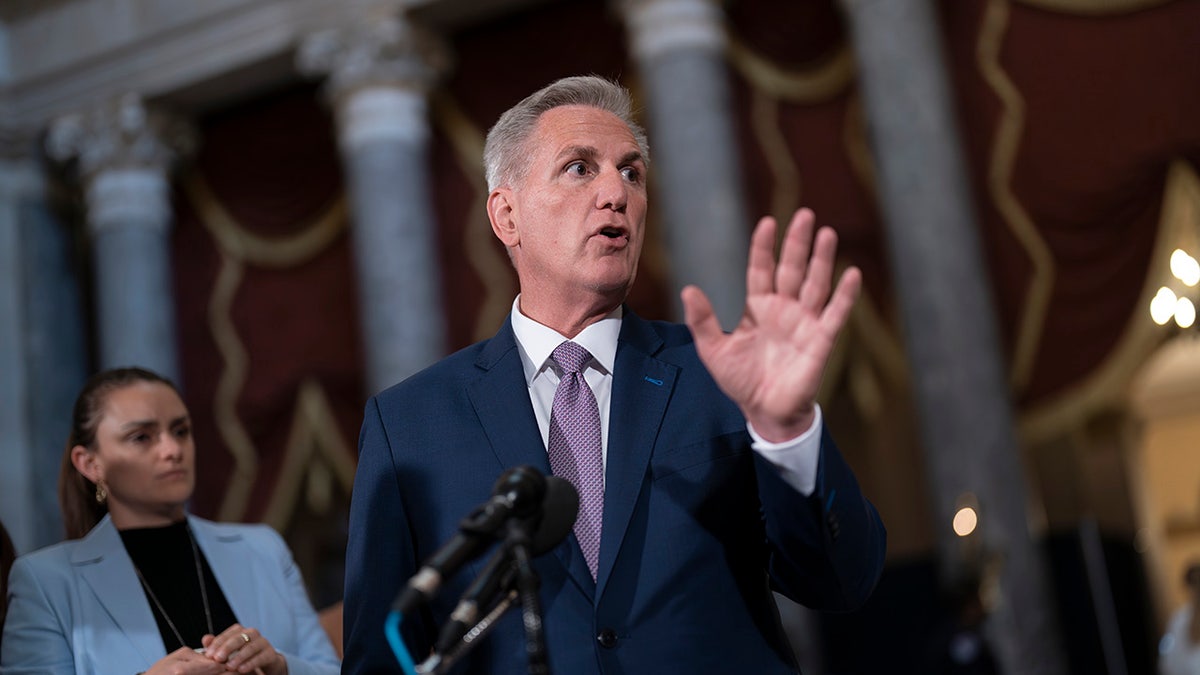 HOUSE ADOPTS 'CLEAN' STOPGAP FUNDING BILL AVERTING SHUTDOWN
"When you're trying to break the system, when you're trying to reform it, it takes time," Lawler said. "The only responsible thing to do was to keep the government open and funded while we complete our work."
While Lawler acknowledged that he shares the Florida lawmaker's concerns about current spending levels, he argued that putting a motion to vacate on the House floor would "delay the ability to complete" GOP efforts to pass a more conservative budget "over the next 45 days."
Sen. MarkWayne Mullin, R-Okla., tore into Gaetz during a Sunday interview on "FOX & Friends Weekend," saying the only thing he cares about is "self-promotion."
"Well, Matt Gaetz is not a principle guy. He's not a policy guy. He's about self-promotion. It's all about Matt Gaetz. And he's accusing Speaker McCarthy of working with the Democrats, which the irony of this is the only way he can possibly remove Speaker McCarthy is that he has to work with the Democrats," Mullin said. "And Speaker McCarthy will have 200 votes all day long and probably more from the Republicans. So that means the most he's going to get is 20. So he's going to have to work with 198 Democrats to remove the House Republican speaker."
"Matt Gaetz is all about himself," Mullin continued. "Remember, none of the networks would give him the time of the day after he was accused of sleeping with the underage girl and now all of a sudden he's found his fame because he opposes Speaker McCarthy and he's going to ride this horse as long as he can."
Rep. Gaetz has repeatedly denied this allegation and the Justice Department "confirmed to Congressman Gaetz's attorneys that their investigation has concluded and that he will not be charged with any crimes," according to a statement previously given to Fox News Digital.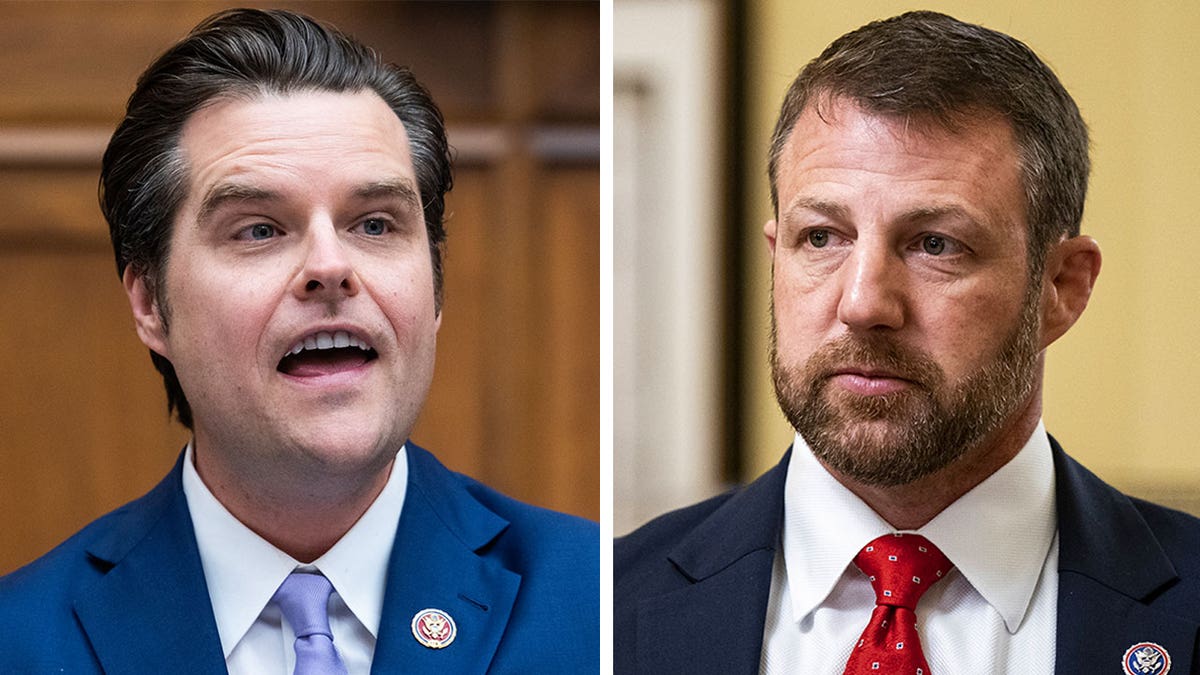 Former GOP House Speaker Newt Gingrich took to X, formerly known as Twitter, to ask whether Gaetz is "secretly an agent for the Democratic Party." 
"No one else is doing as much to undermine, weaken and cripple the House GOP," he added.
Rep. Greg Landsman, D-Ohio came to the defense of the center right Republicans arguing that Gaetz was only attempting to make himself "the center of attention."
"Every time we all work together, he loses his mind. He doesn't want the center left and center right to work together because he has to be the center of attention," Landsman said in a statement posted to X. "When we do, he creates chaos to grab attention back. Matt Gaetz has no interest in governing. This is all about TV appearances for him. If he says it's for any other reason, he's lying. Just let us govern, which is what most of us came here to do."
GAETZ BLOWS UP AT MCCARTHY IN CLOSED-DOOR HOUSE GOP MEETING: 'FIREWORKS'
Some Democrats struck a celebratory tone after the continuing resolution cleared the House Saturday, with Rep. Alexandria Ocasio-Cortez, D-N.Y., taking to X to boast the party had "stripped" GOP efforts to make cuts to Social Security.
"We just won a clean 45 day gov extension, stripped GOP's earlier 30% cuts to Social Security admin etc, staved off last minute anti-immigrant hijinks, and averted shutdown (for now)," Ocasio-Cortez said. "People will get paychecks and MTG (Marjorie Taylor Greene) threw a tantrum on the way out. Win-win."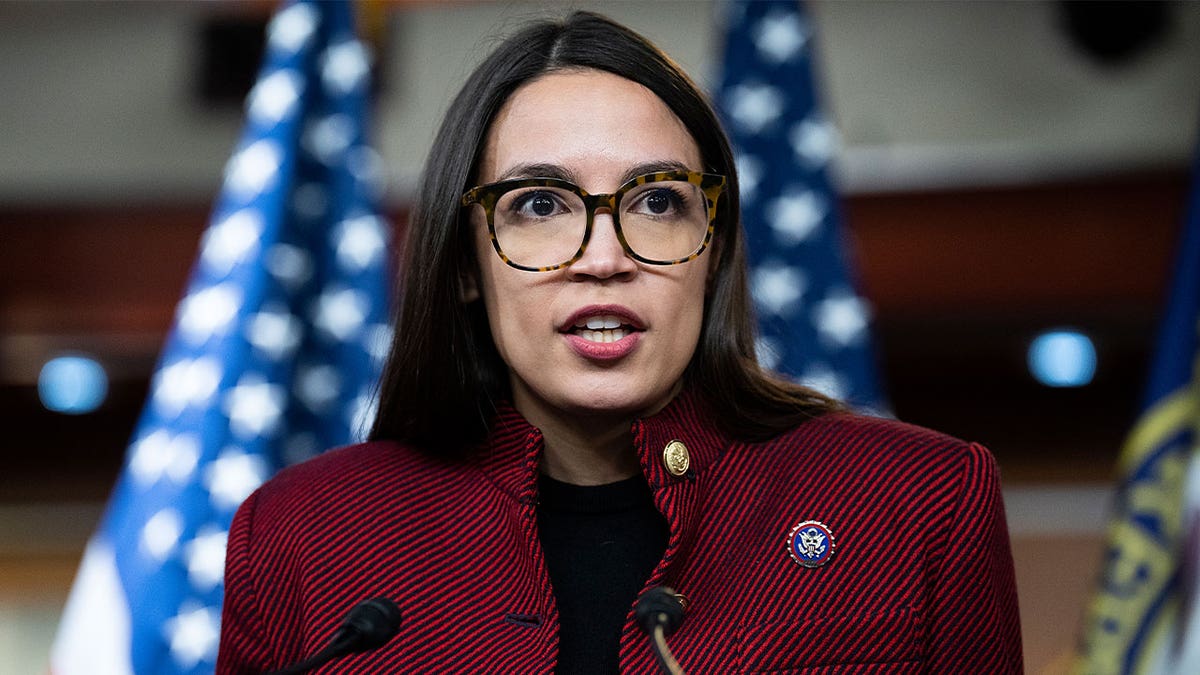 Meanwhile, McCarthy downplayed fears while speaking to reporters Saturday.
"I never fear of that. But if I lose my job over looking out for the American public, for taking a stand for our troops and our border agents, then I'm not quite sure what people want. Because this allows us the time to get the job done," McCarthy said. "If somebody wants to remove me from putting Americans first, then so be it."
During an interview on 'Face the Nation" Sunday, McCarthy said he will "survive" and Gaetz is "more interested in securing TV interviews."
"Let's get over with it. Let's start governing. If he's upset because he tried to push us into a shutdown and I made sure government didn't shut down, then let's have that talk," McCarthy said.
CLICK HERE TO GET THE FOX NEWS APP
For his part, Gaetz argued in comments to reporters Saturday that he was not focused on removing McCarthy, instead saying he will continue efforts to pass conservative budget bills.
"Right now, my focus is not on the motion to vacate. My focus is on averting a shutdown by passing these bills," Gaetz said. "And if we do have a shutdown, which may be the case, I certainly want it to be as short and painless as possible."
The offices of Gaetz and McCarthy did not immediately respond to a Fox News Digital request for comment.