Versatility runs in the blood of Elizabeth Olsen, who nails every role she plays in a film or TV series. Born and brought up in California, she started acting at the age of four. She is often associated with her famous sisters, Mary-Kate and Ashley Olsen, but it's worth noting that through her hard work and talent, she took the Hollywood world by storm, carving out her own successful path.
Initially, Olsen was part of a television series starring her twin sisters. However, she made her official acting debut with a movie titled Martha Marcy May Marlene. It was her first role in a feature film, and naturally, she delivered an outstanding performance, earning praise from the audience and critics. She was also nominated for the Critics Choice Award in the Best Actress category for the film.
Following her 2011 film, Olsen's notable works also include Silent House, Oldboy, Kill Your Darlings, In Secret, and so on. She got her breakthrough after getting cast as Wanda Maximoff, a.k.a. the Scarlet Witch, in the MCU, effectively making her debut in Avengers: Age of Ultron, and since then, she has continued to win the hearts of viewers over and over again by bringing impeccable witchy vibes to the big screen.
Recently, Olsen appeared in a crime-packed series based on the real-life of Candy Montgomery named Love & Death. She will next be seen in the film His Three Daughters, which premiered at the Toronto International Film Festival in September 2023 and was acquired by Netflix. Apart from her on-screen life, here are some facts about her off-screen life that you probably didn't know.
Update October 2, 2023: This article has been updated with even more facts you may not have known about Elizabeth Olsen.
10
Wasn't the First Choice to Play Wanda Maximoff
Wanda Maximoff is a beloved and popular character in the MCU, and for every renowned role, the competition is no less intense during auditions. According to past reports, it's known that Joss Whedon, director of Age of Ultron, initially eyed Saoirse Ronan for the role of the Scarlet Witch. In an interview with The Mary Sue, the Little Women star displayed interest in being cast in Whedon's movies. However, she didn't take on the role due to unknown reasons. Other actresses like Lindsay Lohan (Mean Girls) and Sasha Pieterse-Sheaffer (The Adventures of Sharkboy and Lava Girl) were also considered but didn't end up getting the role.
Related: Elizabeth Olsen Is Proud to Have Been The MCU's Scarlet Witch, but Doesn't Miss Playing Her
Olsen was finalized for the role alongside Aaron Taylor-Johnson's Quicksilver. They played the Maximoff siblings. Throughout the Marvel films, Wanda demonstrated emotional fragility, power, complexity, and the ability to stand for what she thinks is right. But it's fair to say that Olsen always understood the assignment when it came to portraying a superhero or a villain. Once she revealed that she loves playing the Scarlet Witch character because of how she lives in shades of grey (via Gamerant).
9
She Will Never Return to Instagram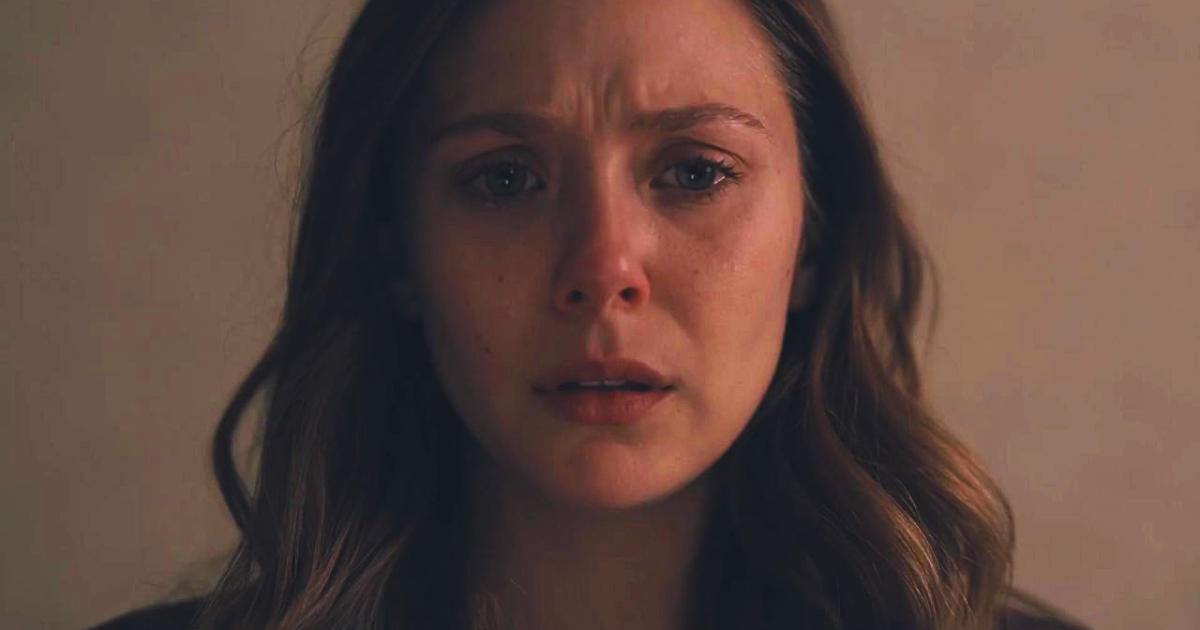 Social media can be toxic at times. In order to protect their mental well-being and avoid negativity, many celebrities have quit or don't want to be on social media. Speaking of Olsen, she did have an Instagram account where she used to post cute gardening, work, skincare, and cooking videos. In 2020, she suddenly deleted her account, and people started speculating that it was because of the backlash she received for not paying homage to Chadwick Boseman after his death.
In an interview with W Magazine, Olsen admitted to not being good at creating a public image on social media and wasn't able to deal with the pressure of commenting on every single topic. Even though she doesn't pay attention to negative comments, she personally didn't feel comfortable with the idea of being entitled to post opinions on the internet.
What's more, she made it clear that she wouldn't ever come back to any social media platform. Olsen isn't the first celebrity to take this step; many actors and actresses have quit or taken a break in order to better their mental health and to stay away from increasing negativity.
8
She Has Authored a Children's Book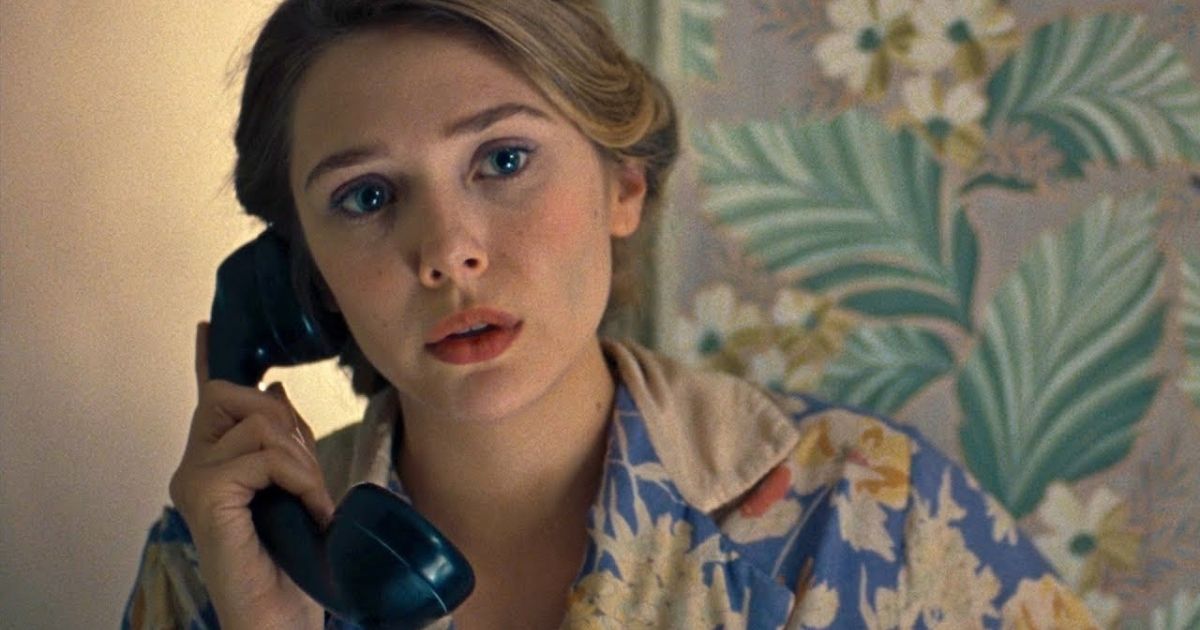 Not content with simply being one of the world's most famous actresses, Olsen has recently turned her talents to writing. In 2022, she released a children's book written by herself along with her husband, Robbie Arnett, who is known for being the lead singer of indie pop band Milo Greene. The book, which is aimed at children between the ages of four and eight, is titled Hattie Harmony: Worry Detective and attempts to teach children about self-care and how to deal with anxiety.
Speaking to People Magazine, Olsen described what the book is about, saying, "When we sat down to write Hattie Harmony, our goal was to create a relatable character who made talking about complicated feelings fun and engaging for kids. We hope Hattie Harmony will become a welcomed reminder that it's okay to speak up when we need help and to always treat ourselves and others with kindness."
With illustrations by Marissa Valez, the 40-page book became a New York Times bestseller and led to a sequel, Hattie Harmony: Opening Night, which was released in June 2023.
7
She Is an Atheist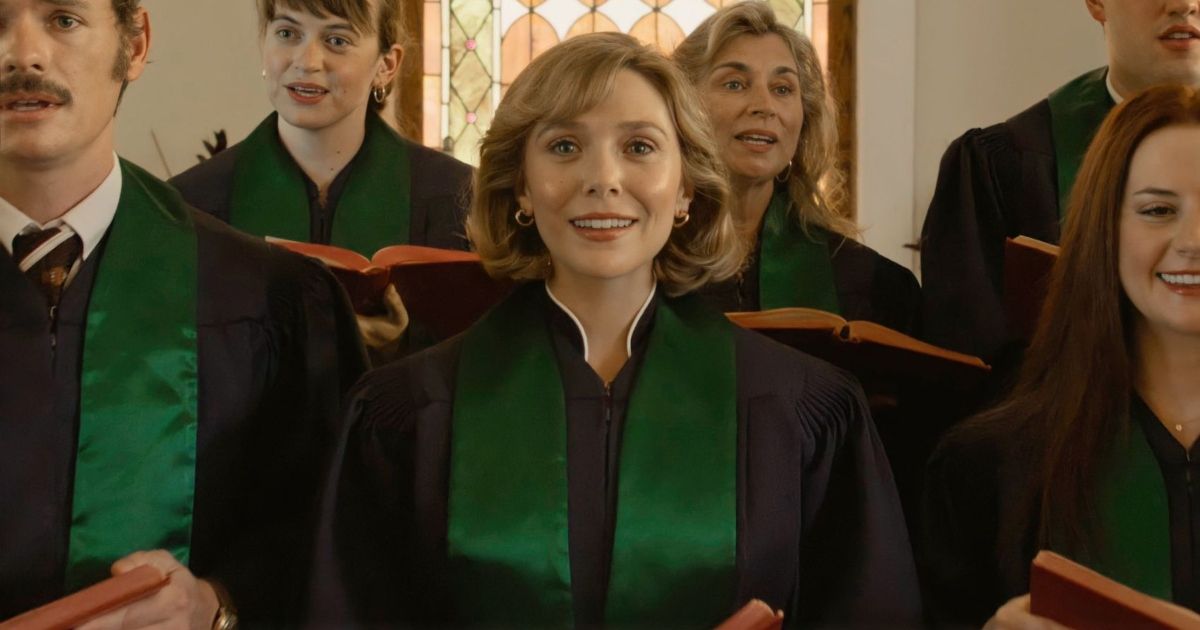 Olsen played the on-screen character of Candy Montgomery, who was a regular churchgoer at the Methodist Church of Lucas and a firm devotee of God. Meanwhile, in Olsen's off-screen life, she hasn't believed in God at all since the age of 13. At a young age, she informed her parents about the same and has been steadfast in her atheist beliefs. According to her, religion shouldn't be the reason for determining a woman's freedom. She believed religion should be "about community and having a place to go in prayer."
Related: These Are Elizabeth Olsen's Best Performances, Ranked
Olsen might not believe in God, but she is well aware of people who are into witchcraft. The 34-year-old actress's portrayal of the Scarlet Witch has been a fan favorite for years. In the recent movie Doctor Strange in the Multiverse of Madness, her character utilized the power of Chaos Magic to the fullest by doing witchcraft and dream-walking to achieve what she wanted. But in real life, the actress has never practiced any sort of sorcery. However, she considers herself a witness to her few friends who practice witchcraft.
6
She Used to Live In Russia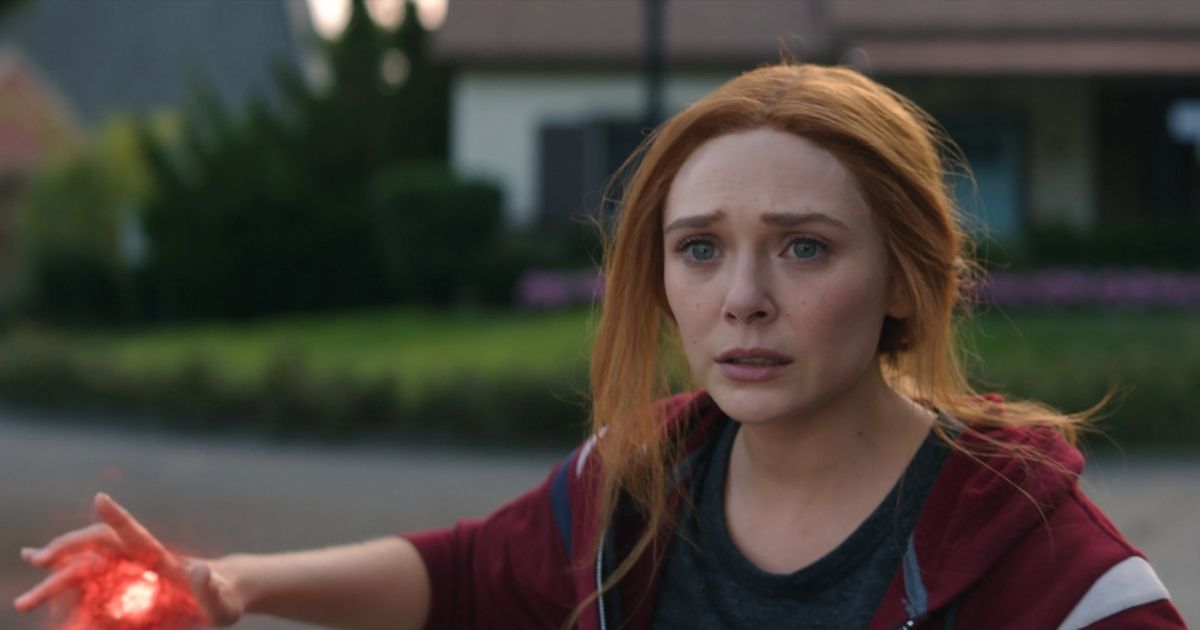 Olsen's is best known for playing Wanda Maximoff in the Marvel Cinematic Universe, a character that hails from the fictional Eastern European country of Sokovia. In her early appearances in the franchise, Olsen spoke with a generic Eastern European accent. However, this fizzled out as time went on. It turns out, though, that Olsen has greater links to Eastern Europe than one might expect.
While studying at New York University's Tisch School of Arts, Olsen spent a semester at the Moscow Arts Theatre School in Russia. While studying, she fell in love with a fellow drama student. However, things ended when Olsen returned to the U.S., and they were unable to maintain a long-distance relationship. Her time in Russia did have its benefits, though. The actress learned how to speak some Russian, especially the swear words, which she nicely demonstrated for Conan O'Brien on his show.
5
She Used to Have A Real Estate License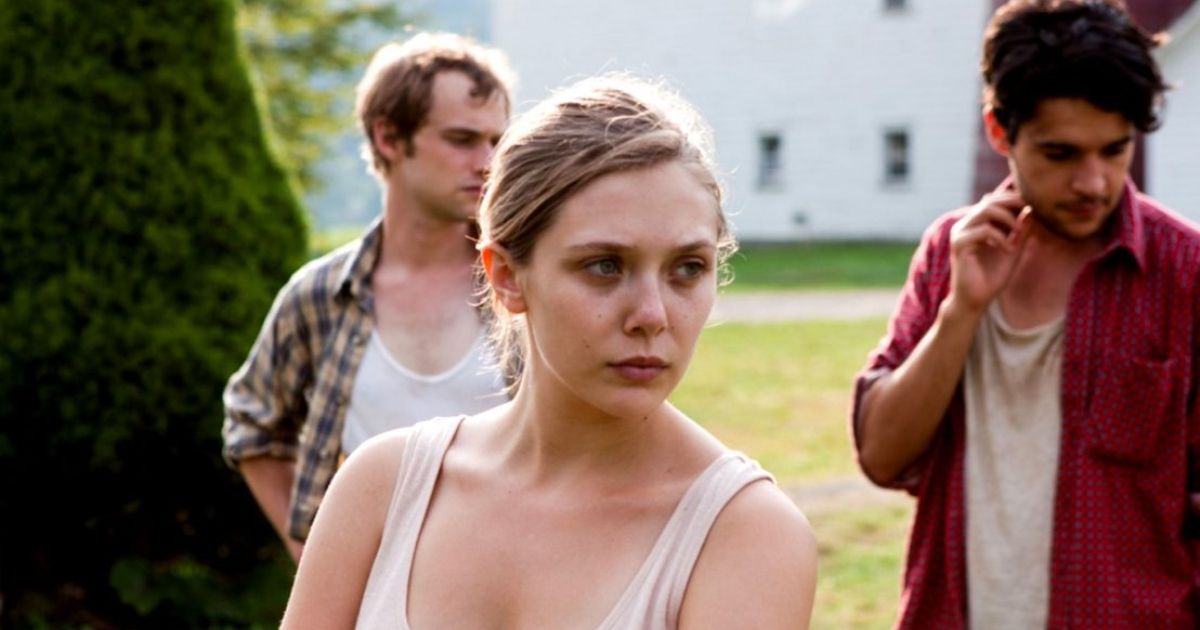 Another little-known skill of Olsen's is that she can sell real estate. Upon moving to New York in her twenties, Olsen obtained a real estate license, which she used when working as a realtor for her sister's friend. Her decision to work in real estate was born out of a strong desire not to work in restaurants as a summer job like many other aspiring actors and actresses tend to.
In an interview with W Magazine, Olsen joked that often she would mispronounce the streets in New York, owing to the fact that she had just moved there and was unfamiliar with the correct pronunciations. Unfortunately, her license has since expired, so you'll have to look elsewhere if you want someone to find you some hot NYC property.
4
She Has an Irrational Fear of Spiders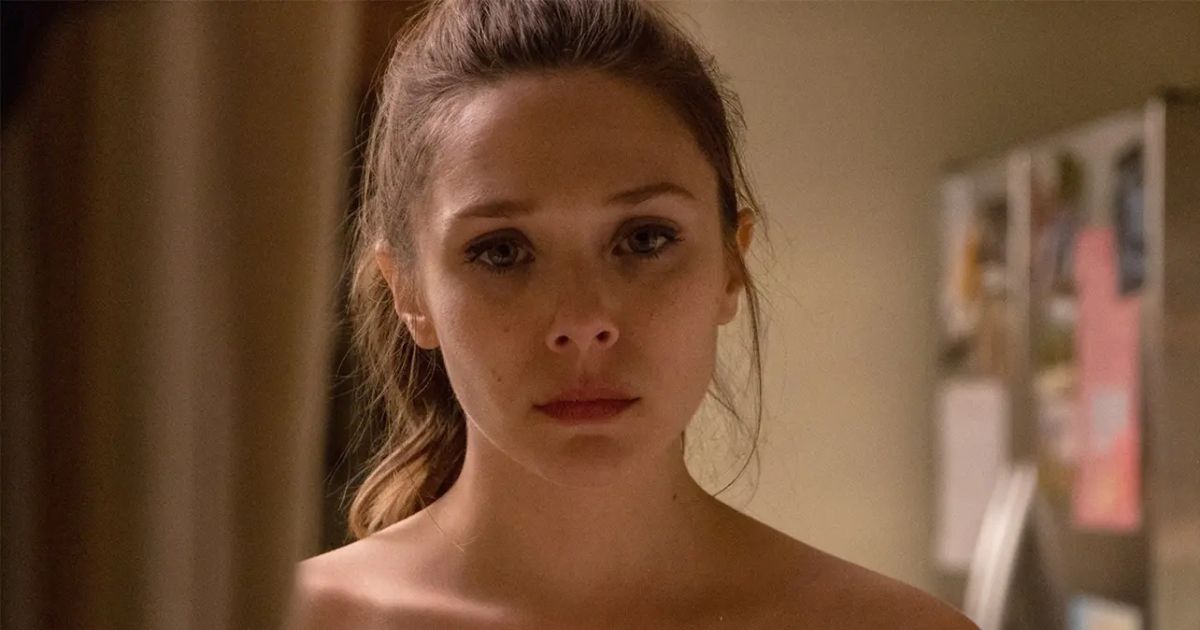 On film, she may play one of the world's most powerful superheroes, but in reality, Olsen isn't without her fears. The main one is spiders. Like many people, Olsen has arachnophobia, except in her case, it's not simply a fear of spiders themselves; it's a fear that they will kill her. Speaking to Elle Magazine, the actress described a time when she was staying in a dorm room at Kenyon College while filming Josh Radnor's Liberal Arts. In the corner of the room was a nest of spiders, and, on one occasion, she found herself trapped because one of the spiders was "going up and down, up and down, up and down in the doorway."
Olsen's aversion to spiders might stem from the films she watched as a child. Because she was the youngest sibling, she was shown movies from a young age that were way too scary for her. By the age of five, she had seen Jaws, Tremors, and, most importantly, Arachnophobia. The 1990 horror-comedy stars Jeff Daniels and John Goodman and revolves around a new species of killer spider invading the U.S. and starting to breed. It's enough to turn anyone into an arachnophobe. However, one does wonder how Olsen coped around Spider-Man!
3
She Wanted to Ditch Her Last Name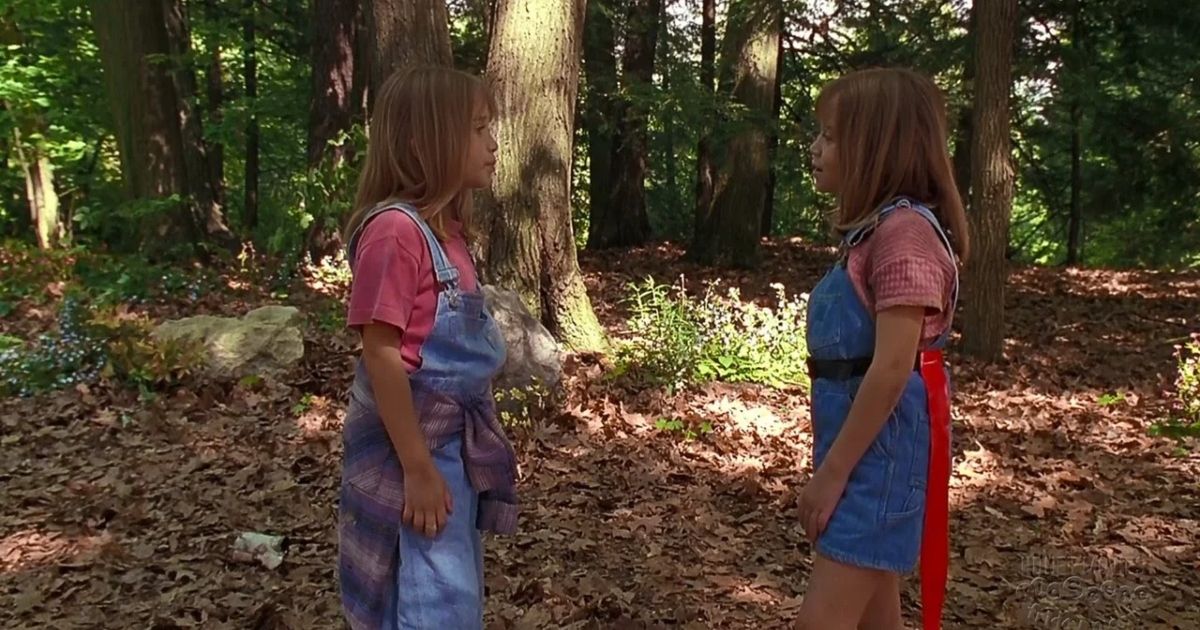 Olsen has never been a fan of nepotism and didn't like being associated with her famous twin sisters, Mary-Kate and Ashley Olsen, in the film industry. She also thought of ditching her renowned last name at the age of 10 and going by the name Elizabeth Chase in the Hollywood industry — she never wanted to grow her career under the shadow of her sister's fame. The concept of nepotism did bother her at a very young age, but she is "aware" that it did have a little influence on her career in Hollywood.
Related: Elizabeth Olsen's Best Indie Movies, Ranked
Over the years, Olsen has made a name for herself separately and has outshone every project she worked on. In an interview with US Weekly, the actor opened up about how her famous sisters had given her valuable advice for her career. They also recommended a few names to work within the industry. Even though she knew she was determined to pursue acting, Olsen took a break from it in her early career and decided to make a return in her adult years.
2
She Has a Fashion Line Named After Her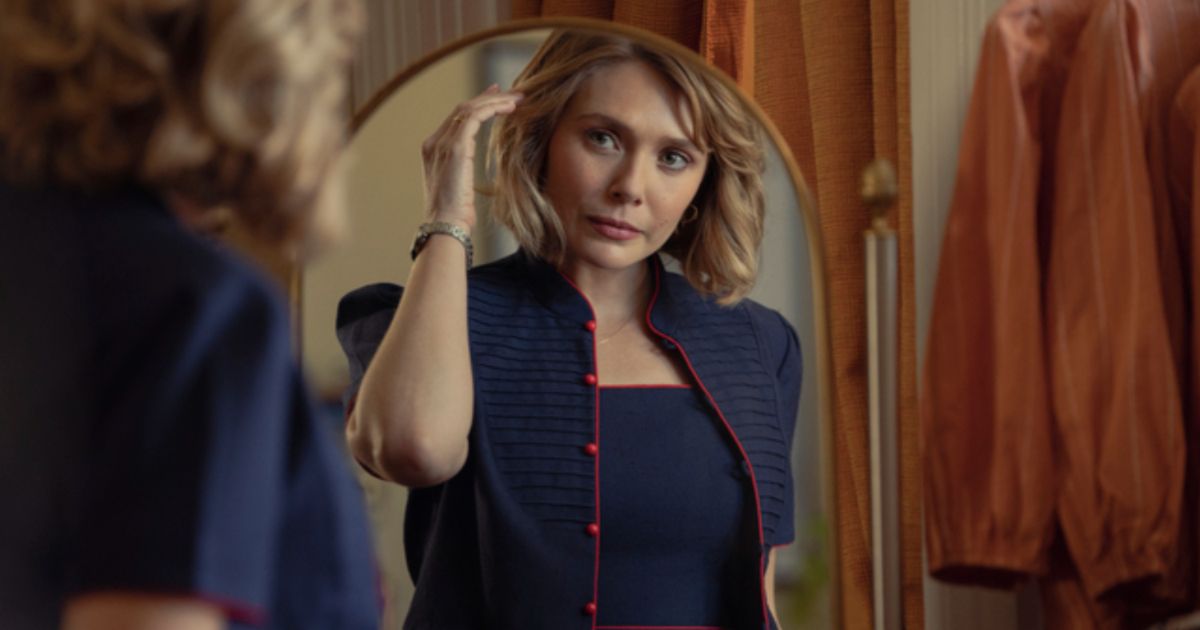 Throughout her career, Olsen has become something of a style icon. Whether it's the costumes her characters wear in movies or the outfits she wears to red-carpet events, the actress is always guaranteed to look stylish. In fact, fashion is something she is very conscious of. Generally, she prefers to keep things casual and laid back and has been quoted as saying, "I feel it is obvious when someone has thought too much about what they're wearing."
However, Olsen's connection to fashion doesn't end there; the WandaVision actress has a whole clothing line named after her. Owned by her older sisters, Mary-Kate and Ashley, the line Elizabeth and James was named in honor of Olsen and her brother older brother. Mary-Kate and Ashley founded their luxury fashion label, The Row, back in 2006 and have achieved great success in the industry. It's nice, then, that they chose to share some of that success with their siblings in a sweet way.
1
Her Nightmare Was Used in a Film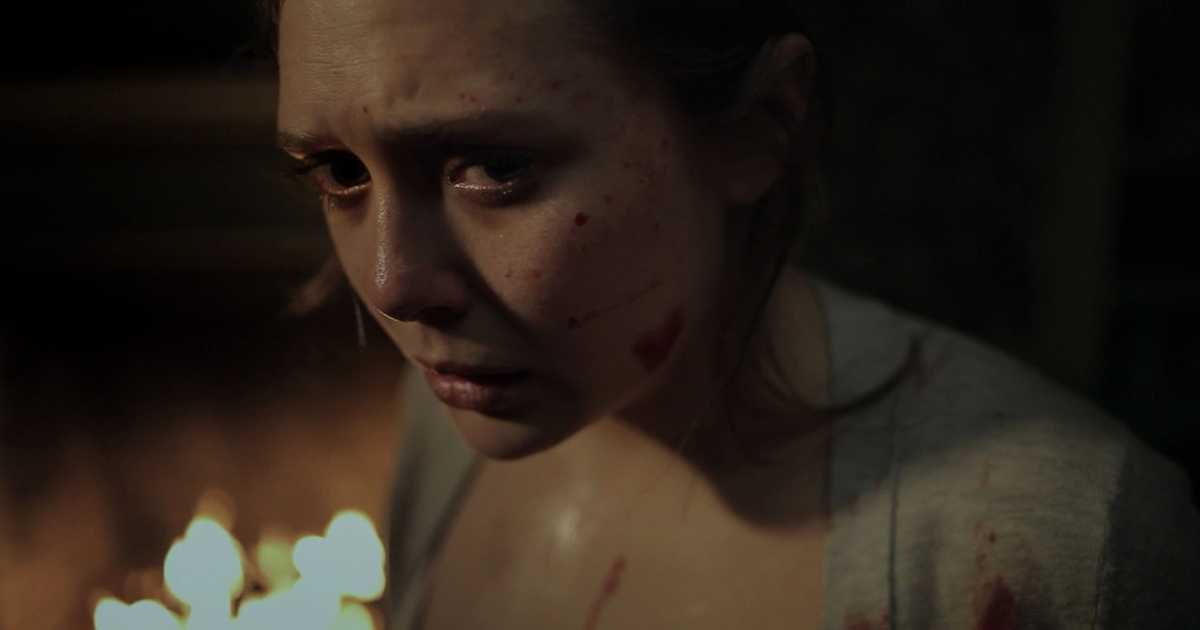 Directed by Laura Lau and Chris Kentis, Silent House is a film that stars Olsen as Sarah, the main lead. But have you ever heard the real-life worst dream coming to reality in a film? Well, the directors of the 2011 film really did this. In an interview with IndieWire, Olsen revealed she had nightmares while filming, which was incorporated into one of the scenes in the movie.
She described the dream as "I witnessed a father who's basically an abusive dad or husband and this little girl, five or six, sitting in a flower dress with it hanging off her shoulder". Further, she elaborates that she walks in being tough and schools the father aggressively by throwing a chair in the dream. Silent House story follows a girl named Sarah who is haunted by supernatural forces in a lakeside house with no way out. The film is based on a Uruguayan film titled La Casa Muda.