A young man turns on a Sony HDR-FX1 handheld camera and begins filming. We watch through the lens as his girlfriend pulls her sports car into the driveway of their new home in San Diego. She's taken aback by the size of the camera while entering the foyer, still being filmed. The two kiss, and when questioned if he thinks this will work, the man utters the words that birthed an entire franchise. "I think we're gonna have a very interesting time, capturing whatever paranormal phenomena is occurring, or is not occurring."
For the next 85 minutes, audiences watched in horror as the paranormal events that plagued Micah and Katie played out, many through splayed fingers covering their eyes. Not since The Blair Witch Project 10 years earlier had people been so engrossed in a found footage film, and though this time around mainstream viewers knew the movie was a work of fiction, it didn't stop people from leaving their seats in terror. With a production budget of just $15,000, Paranormal Activity brought in $194.2 million, making it the most profitable film of all time. How did it manage to achieve such a feat? Let's examine the history behind one of the genre's most notorious films.
From Video Games to Movies
Oren Peli was a video game programmer when he and his girlfriend moved to their new home in 2003. It was the first house the Israeli-born director had ever lived in, and though he was used to hearing things that go bump in the night thanks to growing up in apartments his whole life, his girlfriend would jump at every creak, thinking they weren't the only ones inhabiting the home. This led Peli to imagine what would happen if you set up a camera and caught something on video. It was that thought that led to the creation of Paranormal Activity.
Peli spent the next year researching filmmaking, and everything that went into the process, including casting, editing, and writing. He also researched demonic possession, and spent a great deal of time (and money) renovating his house to make it more cinematic. The carpeted floors had to be replaced with hardwood, the walls needed a fresh coat of paint, and since he was still working a day job, all of this had to be done on nights and weekends during his spare time.
Casting the Horror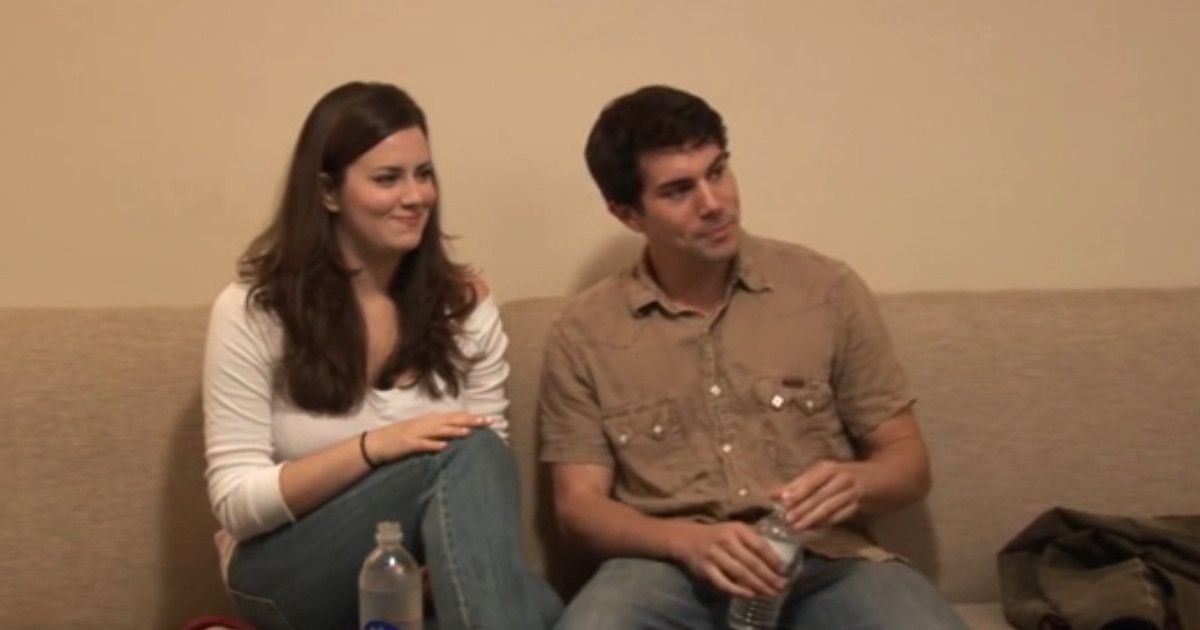 In 2006, once the idea was firmly in place, and everything was a go in Peli's mind, he had to cast the film. Having no experience, or clout in Hollywood, he rented a theater in Los Angeles, and put out a casting call for people to audition for an untitled horror movie, with the ability to improvise. To his surprise, hundreds of people replied, including Micah Sloat, and Katie Featherston. Sloat was still taking acting classes when he auditioned for the role, and Featherston had just moved to the area, and was waiting tables when she saw the casting notice.
By asking them a few simple questions that were designed to make the actors jump right into character and improvise, Peli was able to narrow his choice down to the two unknowns, who in call-backs worked together, and had immediate chemistry. That's when it began to click in the directors' mind that this whole thing might just work.
No Script? No Problem!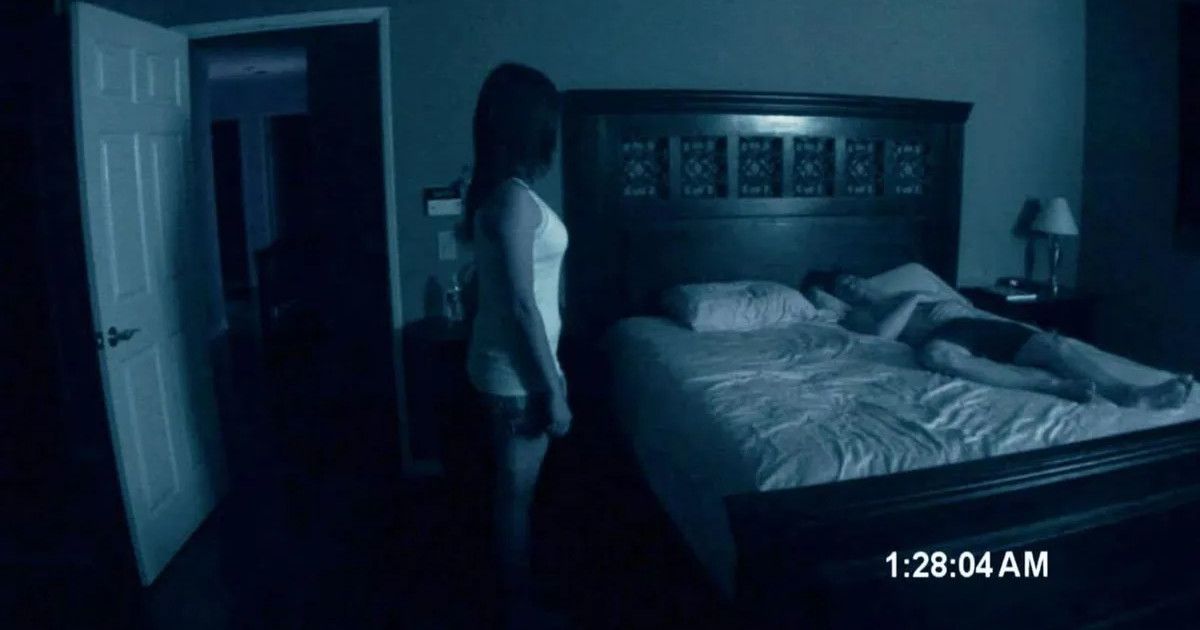 Shooting for the film began in October 2006, and there wasn't a lot of preparation that Sloat and Featherston had to do thanks to there being no official script. Peli had a document laid out for his own internal use, but otherwise, he'd tell the actors the basic premise for the scene they were shooting, where they had to get to, and then left it up to them to come up with their own dialogue. This unusual method of filming left the actors feeling a little discombobulated, as they had no real idea what the story was.
Shot in just seven days using a variety of simple techniques to achieve the film's visual effects, Peli edited down the footage, shot some new scenes, and once he had a version of the movie he was satisfied with, the next step was convincing a distributor to take on the project. A task that proved as daunting as filming the movie.
Related: 15 Movies That Were Filmed in One Month or Less
Too Scary for Audiences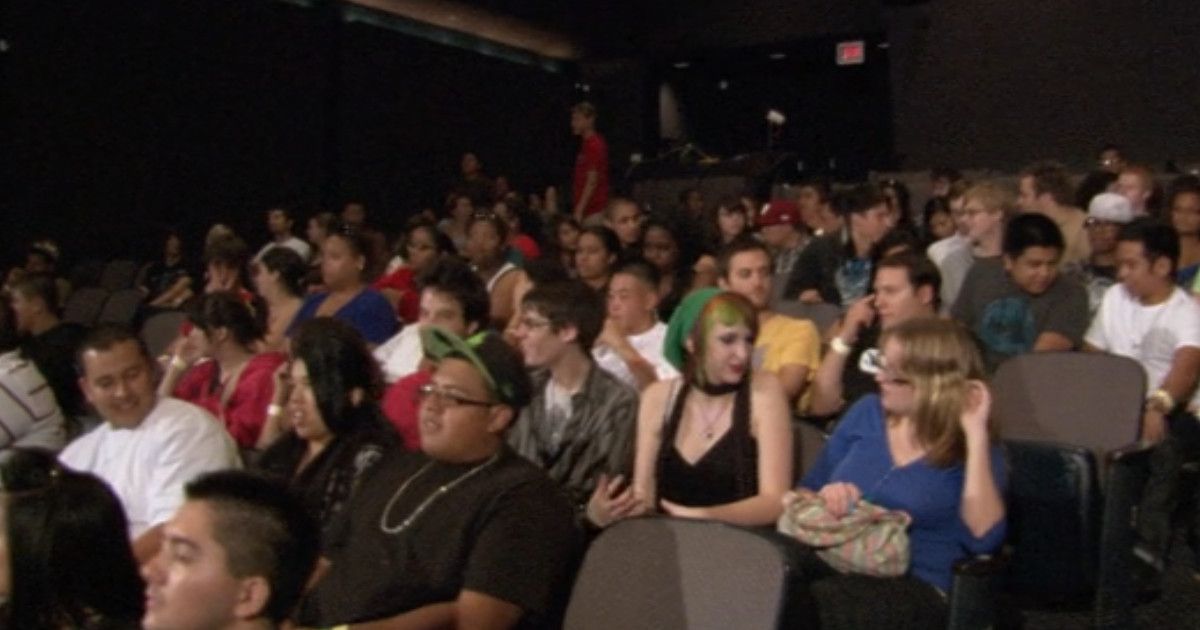 After being rejected by several film festivals, Paranormal Activity was eventually screened at the Screamfest Horror Film Festival in 2007, where it attracted the attention of Kirill Baru who worked for the Creative Artists Agency (CAA). He signed on to represent Peli, and began sending out DVDs of the film to potential distributors. It was seen by Jason Blum, who was working for Miramax at the time, and after realizing the potential of the movie, he worked with Peli to recut the project, and signed on as a producer along with Steven Schneider.
Eventually, the movie made its way to executives at DreamWorks Pictures, which fell under the umbrella of Paramount. Their bright idea was to remake the movie from scratch with a bigger budget, and include the original as a DVD extra. Jason Blum and Oren Peli agreed, but under one stipulation: they had to test-screen the movie first to gauge audience reaction.
The executives agreed, and upon seeing people walk out of the test screening, they thought the movie was a flop. That is, until they discovered people were walking out because it was too scary. This led to the remake idea being squashed, and Paramount bought the picture, fiddled with the ending a little, and the rest is history.
A Smash Hit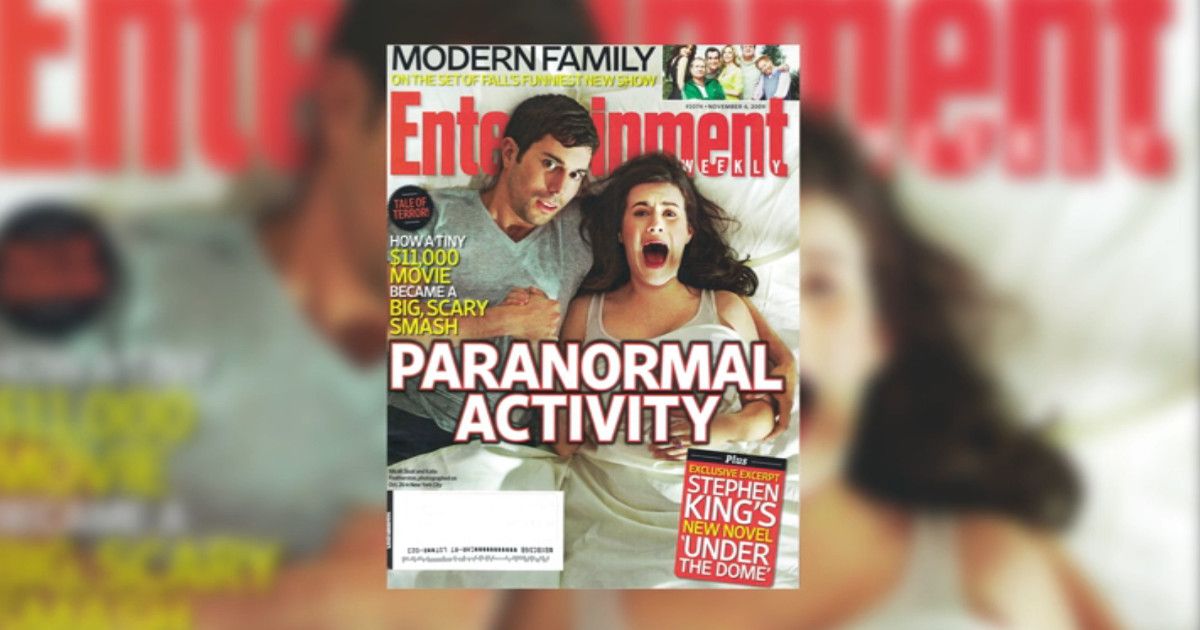 Released theatrically on September 25th, 2009, Paranormal Activity was shown in only 12 theaters on its opening weekend, grossing just over $77,000. Over the course of the next month, word of mouth spread quickly, and it found its way to 1,945 theaters, beating out Saw IV its opening weekend, and rising to the number one spot at the box office. It would go on to earn $194.2 million in domestic and foreign markets, making it the most profitable movie ever made.
As for critics, they loved the film. Roger Ebert gave it 3.5 out of four stars, and many praised Peli's slow-build storytelling and directing style, calling Paranormal Activity "freaky, and terrifying." As with any movie, it had its detractors, but the good definitely outweighed the bad here. By the time it made its way to home video, those who didn't get the chance to see it in theaters, or who just wanted to experience it again, helped it gross a further $22.1 million in sales.
Related: These Are the Highest-Grossing Horror Franchises of All Time
A Lasting Legacy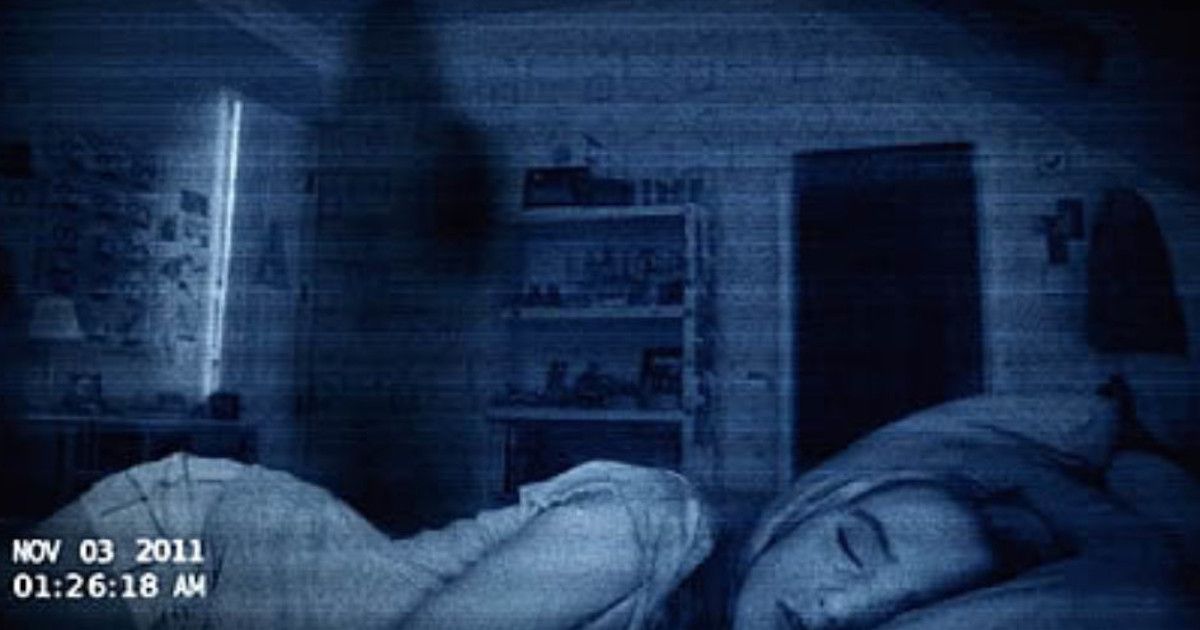 These days, Paranormal Activity is remembered for sparking the found footage phenomena that would last throughout much of the 2010s. Films that followed included The Last Exorcism, The Devil Inside, and V/H/S, to name a few. Where The Blair Witch Project failed to spark imagination, Peli's movie showed filmmakers what could be accomplished in the new age of digital technology with very little money.
With a franchise that now includes seven films total, and a stage adaptation in the works, Paranormal Activity has undoubtedly left a lasting effect on the culture. Its influence on cinema is undeniable, and what started as a little project in someone's house has now gone on to gross over $890 million dollars worldwide. Not bad for a kid from Israel who was just 19 when he moved to America to pursue his dreams.