While movie fans used to have to wait months for new releases to drop online or in video stores, streaming services like Disney+ have shortened that timeframe considerably. New hits like 2023's Ant-Man and the Wasp: Quantumania continued the Marvel Cinematic Universe's Multiverse Saga on Disney+ shortly after premiering in theaters.
Films like 2023's Peter Pan & Wendy premiered right on the Disney+ streaming service, allowing fans to immediately enjoy the new adaptation of the classic tale. Disney+ also included packed collections like the aforementioned MCU, all the Star Wars films and series, as well as the recently added Indiana Jones collection to keep movie nights filled with entertainment.
Updated on October 2nd, 2023, by Soniya Hinduja: This article has been updated with additional content to keep the discussion fresh and relevant with even more information and new entries.
35
Elemental (2023)
One of the best animated movies of 2023, Elemental is a visually stunning Disney movie set in a world where elemental beings, who personify air, water, fire, and earth, find love and discover their being. Element City is perhaps the greatest city to live in the world, but is it possible for the fiery element Ember Lumen and go-with-the-floe Wade Ripple to defy their innate natures and form an unlikely friendship with one another?
Directed by Peter Sohn, the film may seem simple in forms of art but its rich story and groundbreaking theme about connecting people across their many differences makes it stand out. Somehow, through its lovable characters and vivid animation, the movie speaks to us.
34
The Little Mermaid (2023)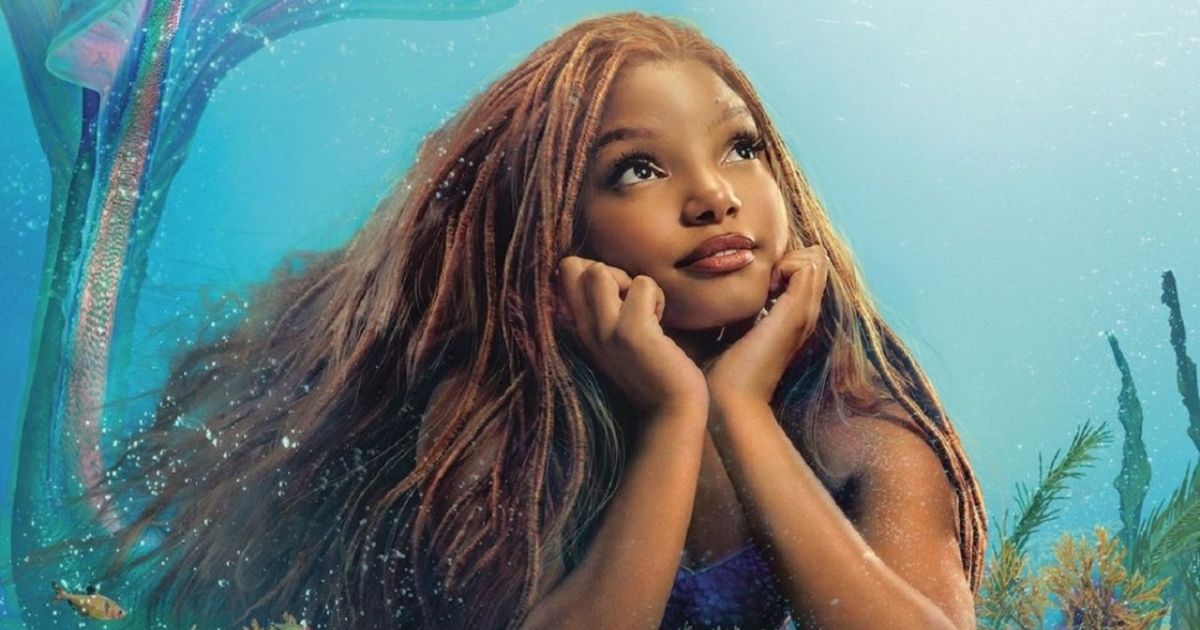 The Little Mermaid is the long-awaited live-action reimagining of the classic Disney tale. Following the same story, where the mermaid princess Ariel is truly passionate about exploring the world above water and pursuing her romantic interest, the dashing Prince Eric, the movie stirs visuals and wonder that inspire a whole new generation of audience. As Ariel bargains her exquisite voice with the evil sea witch, Ursula, for a shot at human life, she does not realize a bigger scheme is at play.
Sometimes, Rob Marshall's ambitious project tries too hard to be likable, but there is no denying the fact that Halle Bailey shines as the titular mermaid. Besides, the soulful musical score paired with the breathtaking creation of the underwater kingdom makes the film a treat for devoted Disney fans.
33
Guardians of the Galaxy Vol. 3 (2023)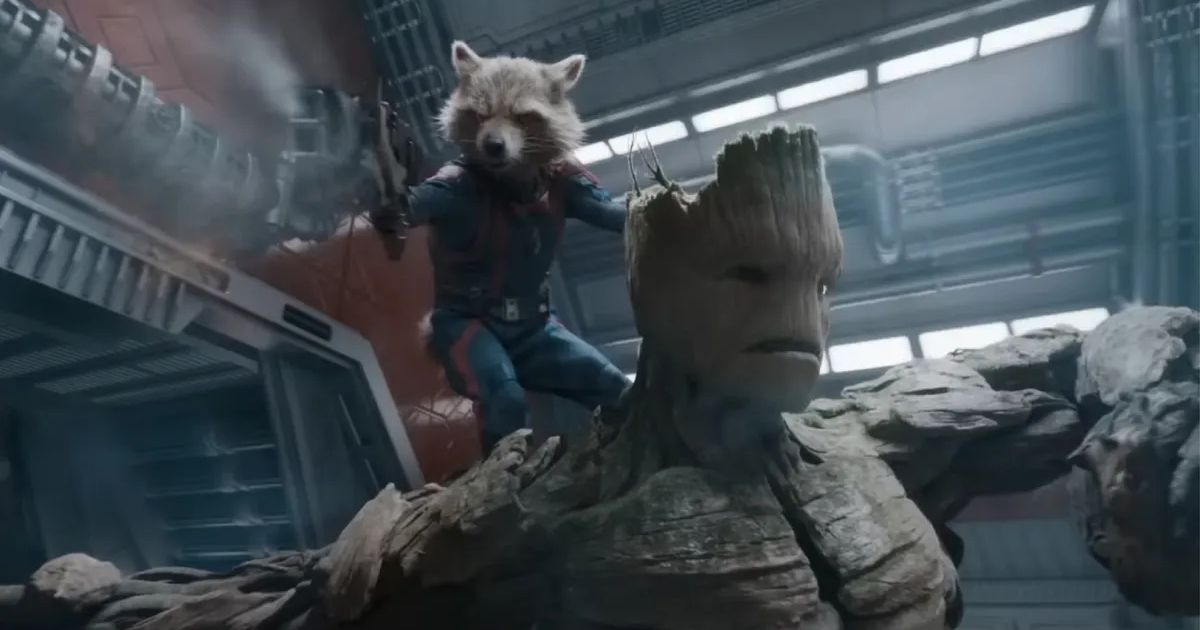 Outrageously hilarious but overflowing to the brim with heart, Guardians of the Galaxy Vol. 3 brings the beloved group of misfits together for one last heroic adventure and concludes the franchise quite fashionably. In Marvel's recent endeavor, the ragtag-fed family – including Star-Lord, Gamora, Drax, Rocket, Groot, Nebula, and Mantis – have two missions. To save the entire universe, and protect one of their own.
In the process, they confront their complicated pasts, their origins, as well as unresolved dynamics. Carrying the same tone as the previous two films while still being refreshingly new, the movie brings laughter and emotion in equal proportion. James Gunn delivers on his promise with this satisfying ending to a lovely saga.
32
Bridge to Terabithia (2007)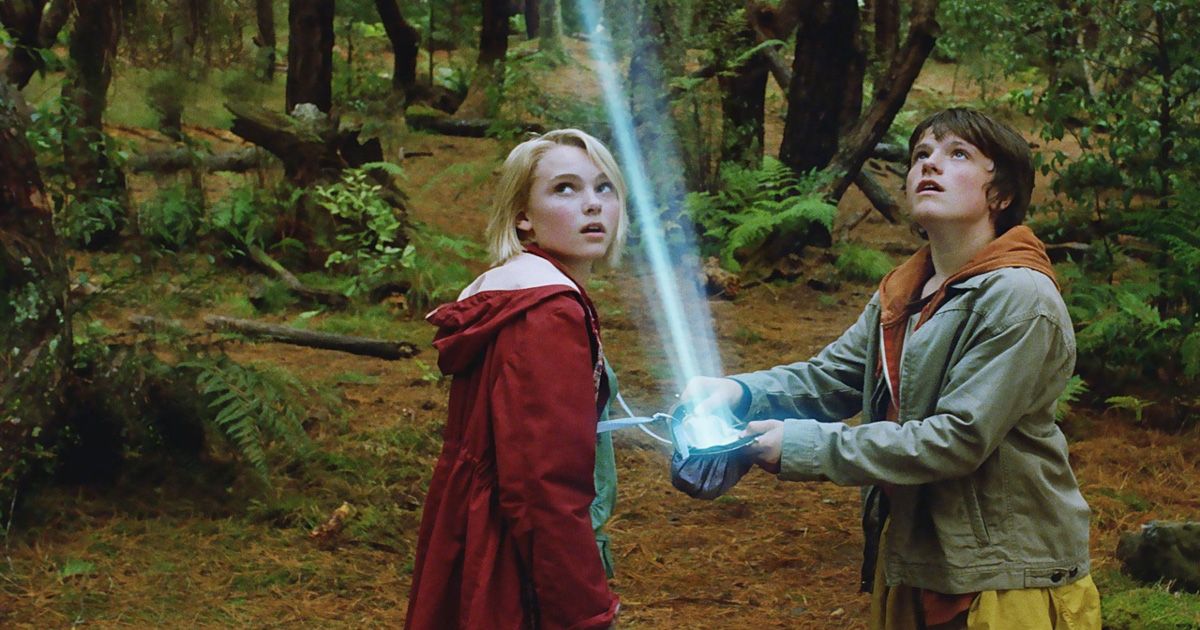 Jess Aarons is simply a shy kid whose greatest ambition (as a fifth grader) is to outrun his classmates by being the fastest. And he achieves that by practicing all summer long. But when a vibrant and rich new girl in school, Leslie Burke, turns out to be faster than him, they immediately strike a wonderful friendship. Jess and Leslie spend most of their time hanging out in the woods behind Leslie's house and soon create a magical kingdom called Terabithia, which they rule together.
Bridge to Terabithia is a heartwarming movie about the power of imagination. As kids, our creativity has no bounds, and Josh Hutcherson and AnnaSophia Robb portray the same spirit quite accurately. Overall, this coming-of-age story reminds us that it is possible to find magic in the deepest corners of our minds.
31
Flight of the Navigator (1986)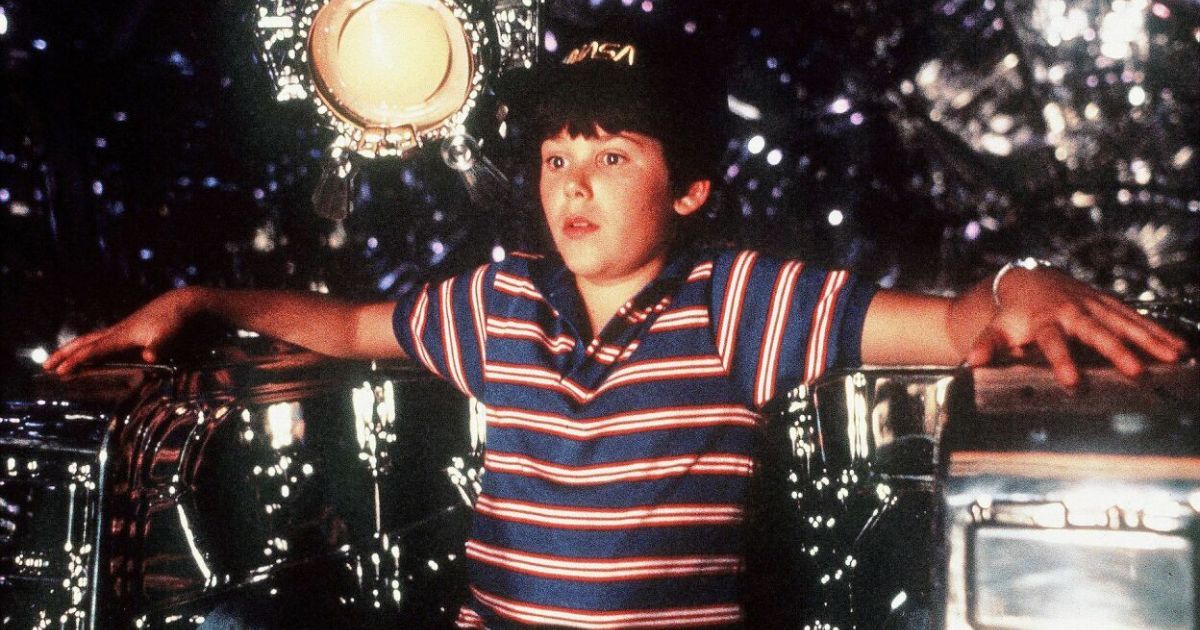 Filled with that signature '80s nostalgia is this beautiful science fiction comedy that follows 12-year-old David Freeman who wakes up after a mysterious fall in the forest near his house to discover that his life has been fast-forwarded eight years into the future. While the rest of his family has aged normally, he hasn't.
David soon hears of an alien spacecraft that landed close and takes it as a chance to trace back the steps to what exactly happened. David's time-warping adventure unfolds against the fancy, state-of-the-art special effects of the decade, making the Disney film a truly imaginative fantasy for audiences of all ages. That said, Fight of the Navigator is one of those movies that takes us back to the wonder of being a child.
Related: 20 Best Action Movies on Disney+ to Watch Right Now
30
While You Were Sleeping (1995)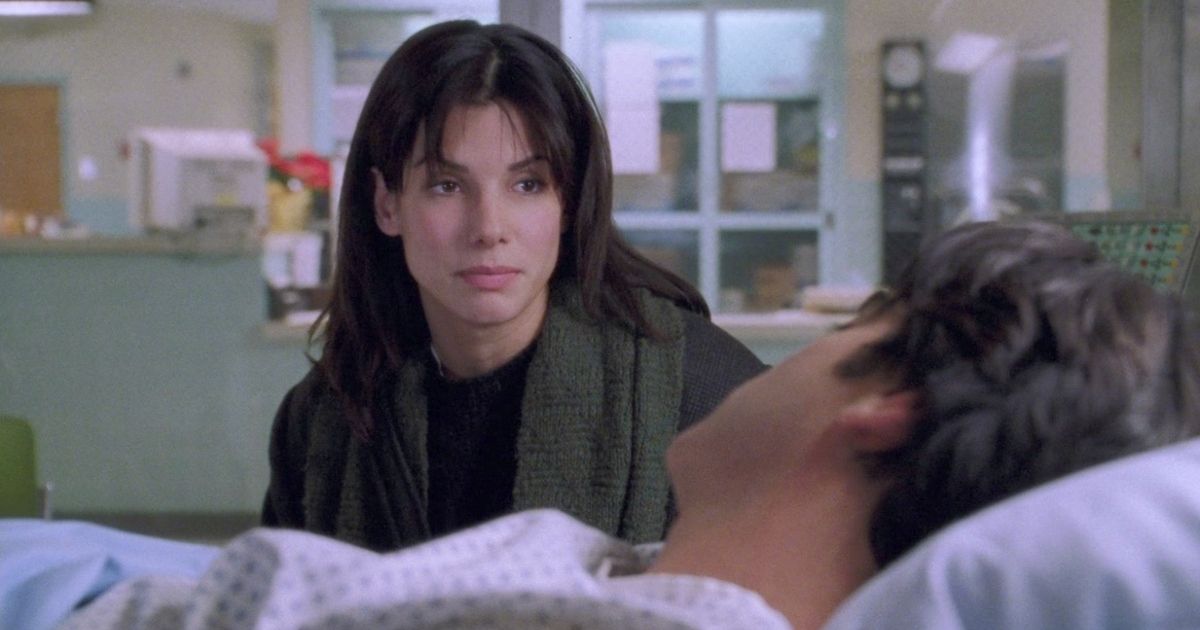 This critically acclaimed romantic comedy doesn't just warm your heart but also gives you a lot to ponder about after repeated viewings. Directed by Jon Turteltaub, While You Were Sleeping is a movie that follows Lucy, a transit worker who longs for family and connection. When she saves Peter's life in a tragic incident and takes her to the hospital, she hears that she's in a coma and accidentally makes a comment that leads his family to believe that she's Peter's fiancée.
The family takes her in and treats her well, but it gets hard for Lucy to keep up with the lie after she finds herself attracted to Jack, Peter's brother. With comical charm and confusion, the movie revolves around a woman's yearning to break free of her solitary life. Sandra Bullock and Bill Pullman are the very definition of what great on-screen chemistry looks like.
29
Hocus Pocus (1993)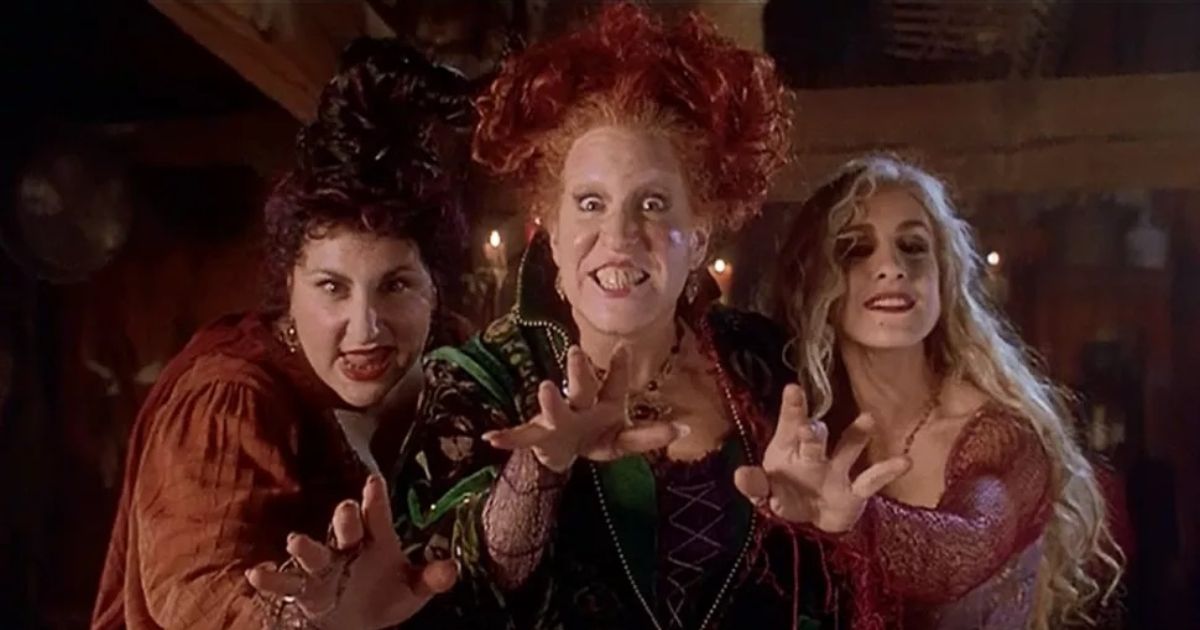 The iconic and hilarious trio of witches, played by Bette Midler, Sarah Jessica Parker, and Kathy Najimy, shook the supernatural genre back in 1993. Set against the gloomy backdrop of Salem, Hocus Pocus revolves around a curious kid named Max, who has just moved into town with his family. He inquisitively lights the Black Flame Candle not having the slightest clue that his action would unleash the mischievous Sanderson Sisters who have laid dormant for about 300 years now.
The movie is a beloved Halloween cult classic and for good reason. As the three sisters terrorize the neighborhood in their relentless pursuit of youthfulness, the film features several fantastical scenes. They not only give you an escape but also spark your imagination. Moreover, the heart of the movie isn't in all the spells that come out of the witches' mouths but in the fact that they manage to find fun in the silliest situations.
28
Turning Red (2022)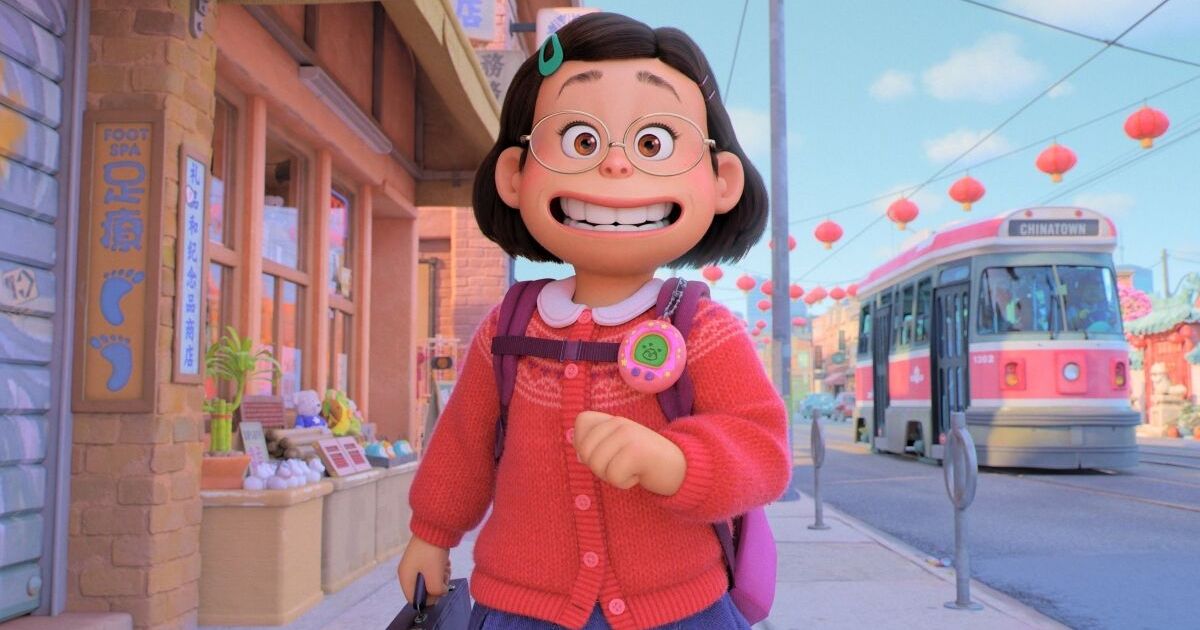 Thirteen-year-old girl Mei Lee has always been the dutiful, obedient daughter who follows Chinese tradition and never talks back to her mother. But let's be honest, we have all had that one phase growing up when we've wanted nothing more than to break free, rebel without a cause, scream our guts out, and… gyrate. If you know, you know. Turning Red is an exuberant coming-of-age gem by Pixar that centers around Mei and her teenage turmoil as she goes through puberty and experiences changes in her body.
Bursting with cultural representation and a piercing female gaze, the movie makes you cheer for Mei, even when she messes up. Ultimately, in her transformation lies empowerment and the willingness to embrace change. The movie was praised by critics for portraying adolescence and its complexities with an extraordinary flair.
27
Confessions of a Shopaholic (2009)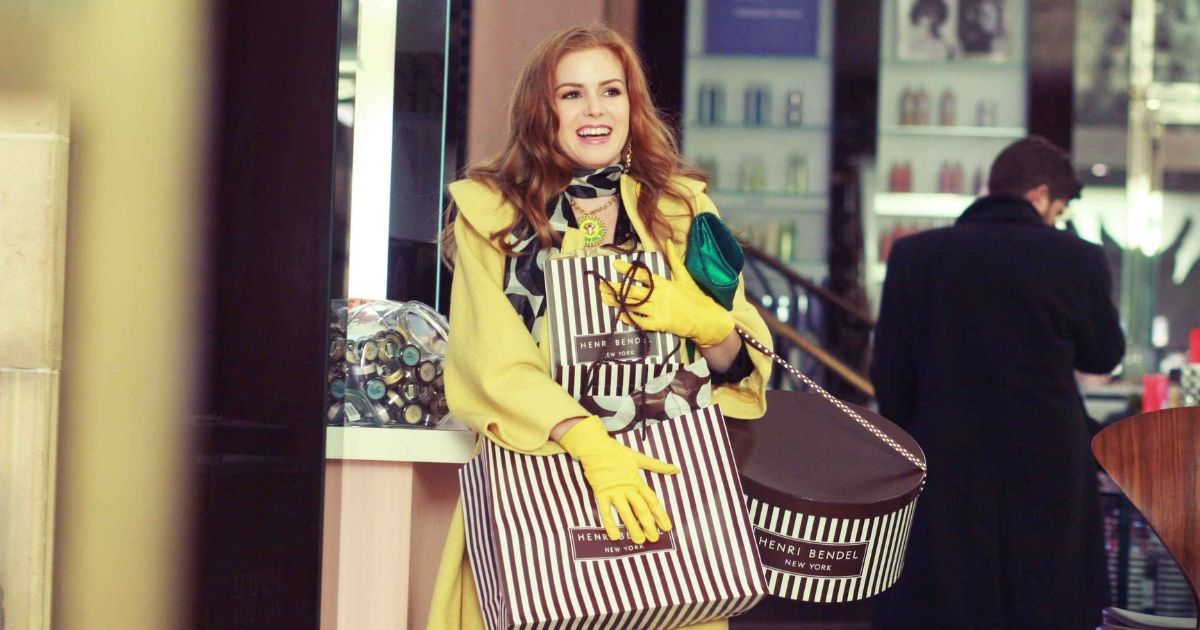 If you're someone who simply cannot resist a dress, a scarf, or a hat while browsing through the long windows of sparkly stores and find yourself being drawn inside the doors and making yet another unnecessary purchase, this movie is for you. Confessions of a Shopaholic revolves around Rebecca Bloomwood a complete fashionista, addicted to shopping and the feel of fresh cashmere on her skin. But her credit card debts are piling up.
Seeing no way out of this pit, she nabs a finance columnist job and tries to win the affections of a dashing entrepreneur. Isla Fisher infuses a factor of relatability and joy in this modern Cinderella story. Known to be many viewers' go-to guilty pleasure movie, the film celebrates the idea of desiring something and seeing if it fills the void in your life.
26
Freaky Friday (2003)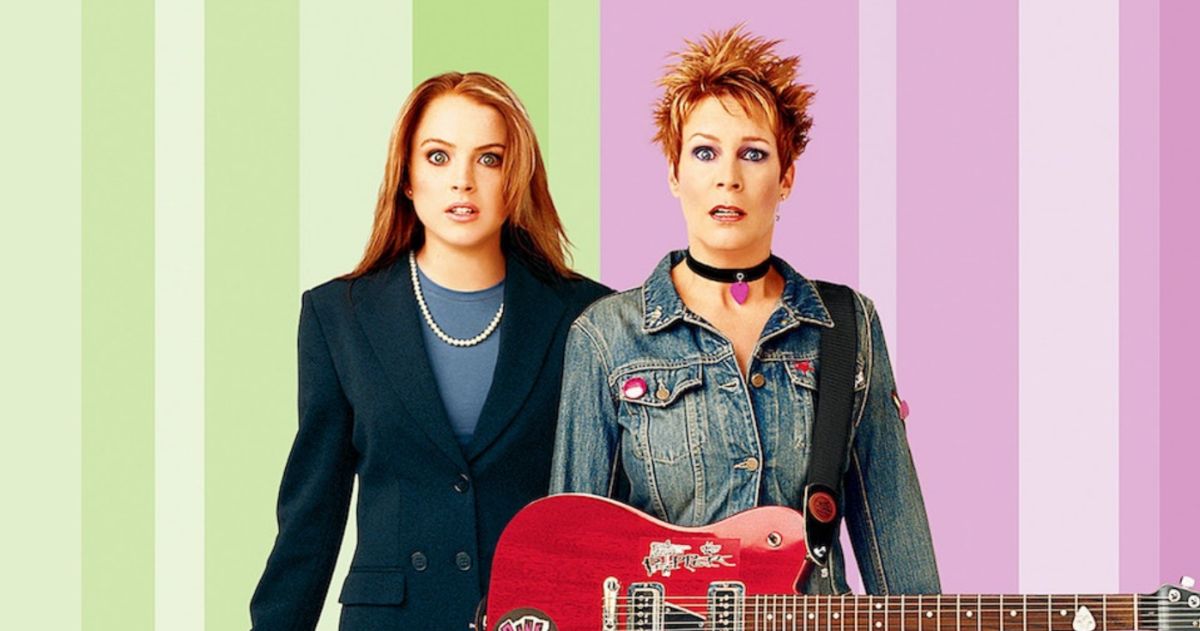 Jaimee Lee Curtis plays a single mother named Tess Coleman in Freaky Friday. Tess' teenage daughter Anna, played by Lindsay Lohan, isn't a fan of hers and often indulges in arguments and verbal banter with her mother. When the two magically switch bodies because of a freak incident, they learn to appreciate each other's world from an inside perspective.
Based on the novel by Mary Rodgers, this gender-swap comedy has seen several movie adaptations, but the 2003 remake stays memorable. Lindsay Lohan shines as the new generation's role model and Jaimee Lee Curtis is nothing short of beautiful. Together, the once dysfunctional mother-daughter duo realizes that they share more in common than they would like to believe. From costume design and intergenerational humor, everything about Freaky Friday screams millennial representation.
Related: 10 Saddest Movies on Disney+ to Watch Right Now
25
Free Guy (2021)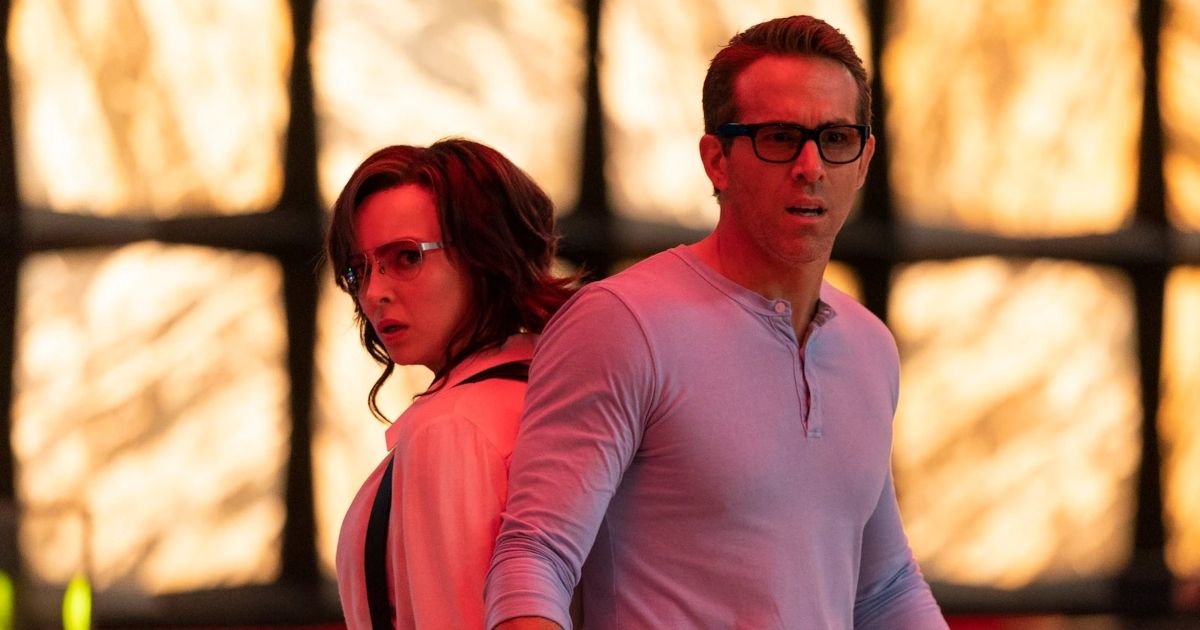 Set against the backdrop of a vibrant open-world video game, Free Guy follows a non-player character named Guy (Ryan Reynolds) who has just realized that he's a part of the story too. However, after gaining consciousness, he wants to do something great and become the hero of his own story. So he teams up with allies like the all-powerful gamer Molotov Girl (Jodie Comer). Together, they venture outside of their programming and take on a fun and visually mesmerizing adventure.
Reynolds brings a sarcastic energy to his role, satirizing corporate culture and the idea of monopolies. Despite playing out like a classic '80s fantasy, the movie brings immense perspective and cheer to the screen. Moreover, Guy is a character that inspires hope that anyone can change their destiny. Packed with action and comedy, Shawn Levy's 2021 movie sure dances on its rhythm.
24
10 Things I Hate About You (1999)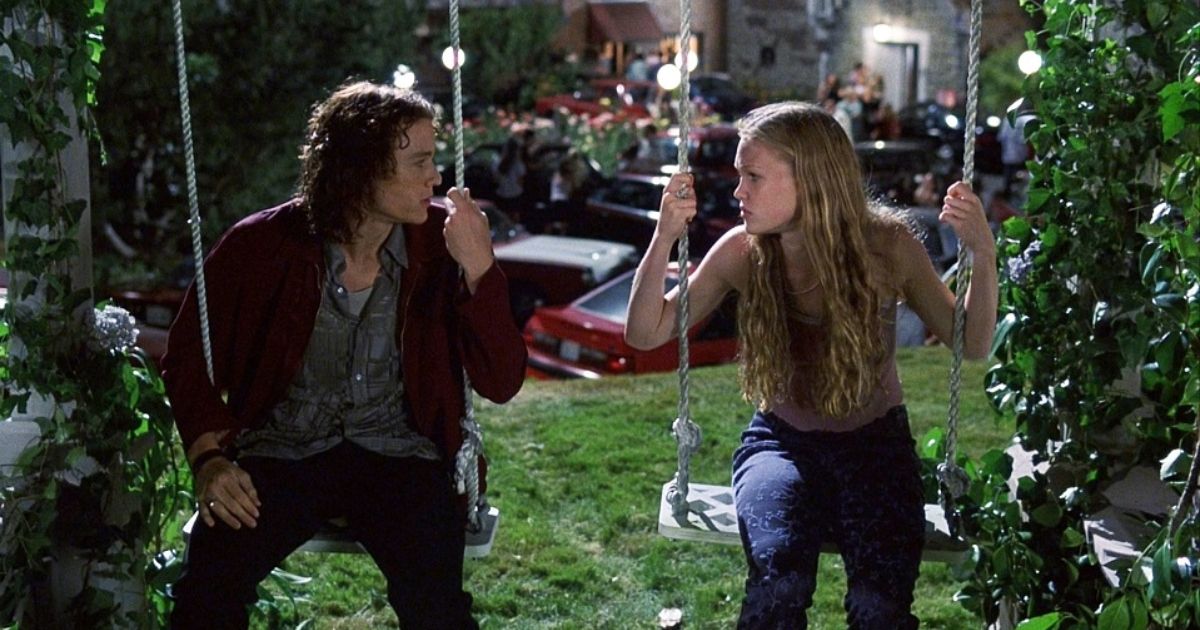 A modern gender-flipped retelling of the classic Shakespearean play, The Taming of the Shrew, this late '90s charmer not only set standards for romance but gave us the iconic serenade from Heath Ledger himself. 10 Things I Hate About You broke the teen rom-com mold using Ledger's bad boy charm and Julia Stiles' fiery feminist heroine. The story centers around a new kid named Cameron (Joseph Gordon-Levitt) attempting to woo Bianca.
But before she can date him, he must convince the school rebel Patrick to date her anti-social and strongly opinionated sister Kat. From catchy musical numbers to rapid one-liners, the film burns fresh in every millennial's memory. Although brash on the surface, the movie delivers meaningful discussions on sexism and love while staying beautiful inside out. Refreshing to this day, 10 Things I Hate About You is a rare movie.
23
Cruella (2021)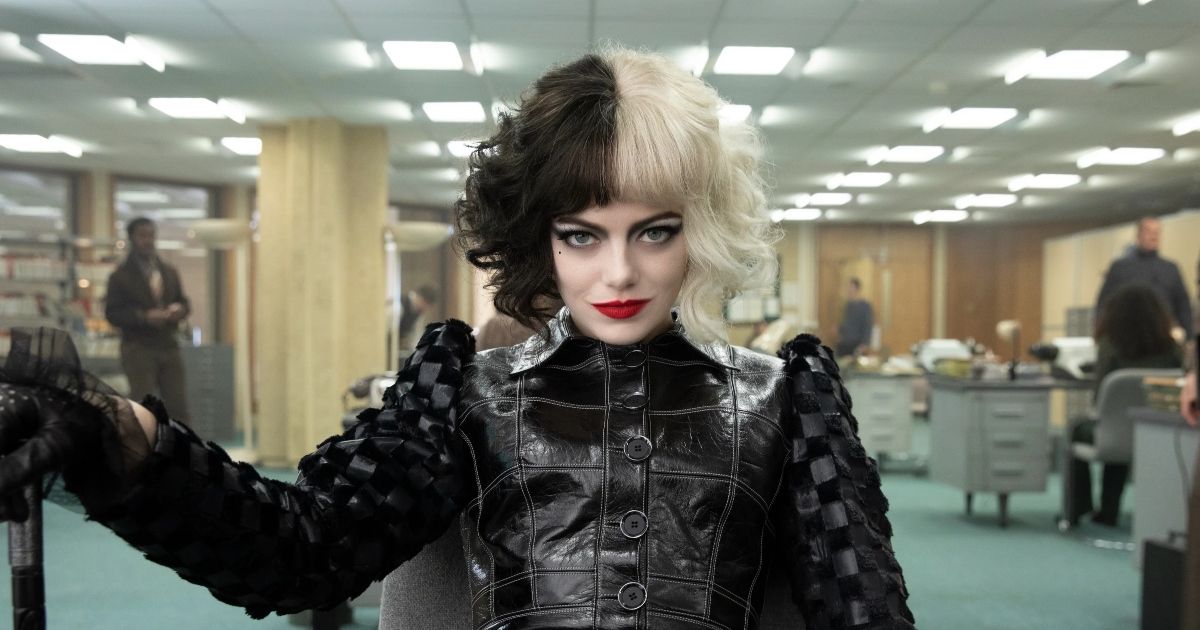 In 1970s London, when the punk rock revolution was at its peak, an esteemed fashion student Estella Miller became friends with an industry mogul Baroness von Hellman to try and ascend the ranks of the industry. All Estella wanted was to use her wits and talent and reach the top. And to help achieve her dreams, she harbored a darker alias – the infamous Cruella. With a pair of thieves on her side and her notorious personality, our heroine walks on the wild side… and serves.
The vivacious origin story is helmed by Emma Stone, who sinks her teeth into the character with infectious glee, showing that rebellion comes from inner demons forced to conform since youth. Cruellafeatures stunning costumes and enchanting one-ups as well as a rock soundtrack that still echoes in our ears.
22
The Chronicles of Narnia: The Lion, the Witch and the Wardrobe (2005)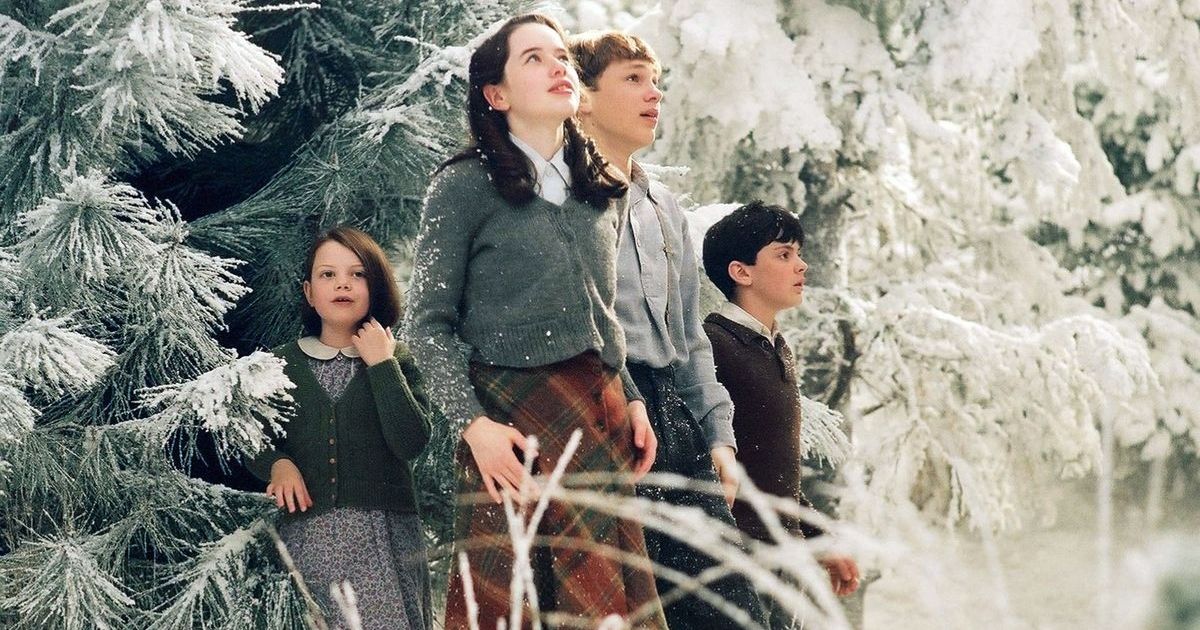 One of the most beautiful fantasy movies made by Disney, The Chronicles of Narnia: The Lion, the Witch, and the Wardrobe follows four siblings wandering around their house, playing unwittingly until they tumble from an old wardrobe into a snowy forest realm. They soon figure out that the place is the magical Narnia, ruled by the evil White Witch, and that their arrival into the forest means something. Their mission was to find Aslan the lion because only he could save Narnia.
C.S. Lewis' beloved book bursts to life with charming characters and fascinating visuals. While the story of the book itself is mesmerizing, it is the movie's world-building that draws the audience into the wintry world. The movie, the first in the beloved series, proves that sometimes your adventures are hidden behind doors and all you need is the courage to open it and walk through.
21
Bend It Like Beckham (2002)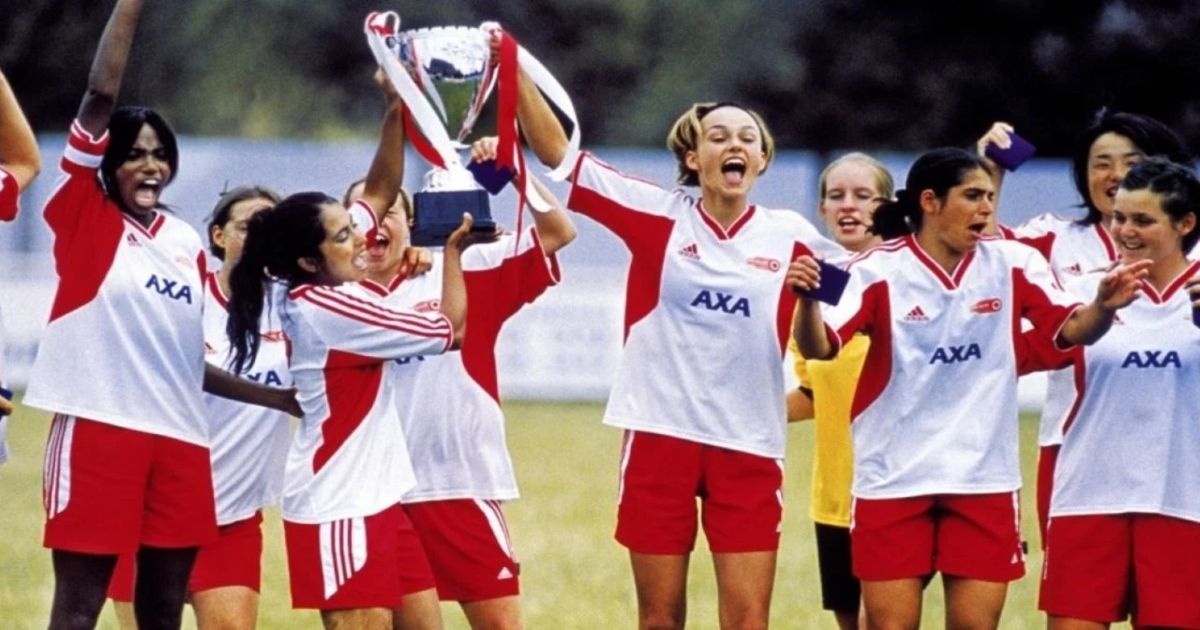 A sports drama like no other, this 2000s film directed by Gurinder Chadha depicts a society where the only way to achieve something is by bending the rules. Bend It Like Beckham is a story about a daughter of traditional Punjabi parents, who is also a budding footballer trying to break conventions and "make it" in the sport.
Unbeknownst to her parents, Jess secretly plays on a women's team while navigating cultural tensions and the troubles of first love. But she's unable to keep the secret a secret for too long and her parents forbid her from playing at all. With humor and heart, this feel-good comedy drama introduces a global audience to a brand-new story and becomes a touchstone for foreign cinema. The film's spirit lies in the important theme of chasing your dreams and breaking boundaries.
Related: 15 Best Sci-Fi Movies to Watch on Disney+ Right Now
20
Mary Poppins (1964)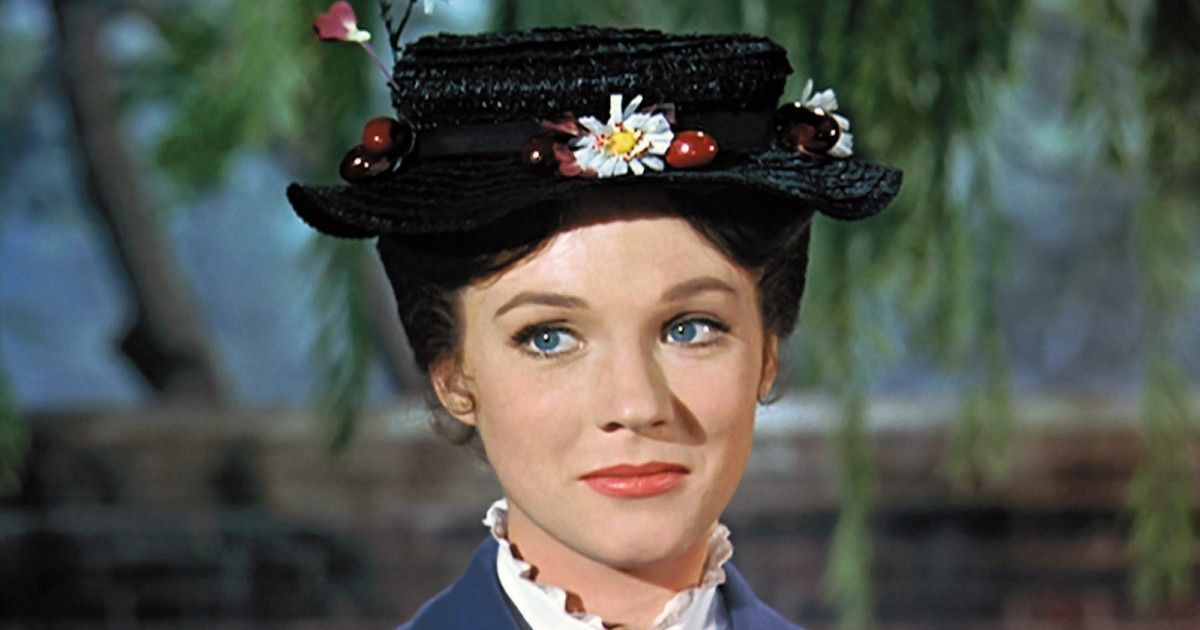 Drawing from the literal magic of Pamela Lyndon Travers' adorable books, Mary Poppins floats down from the skies with her umbrella and showers joy and love to the members of the Banks household. Produced under Walt Disney's cinematic gaze, the movie centers around Mr. Banks, who wants nothing but a break from the mischief and chaos caused by his two children. Thanks to an angelic nanny, he finds delight in the children's childhood rather than pure deviancy.
Anchored by outstanding performances from Julie Andrews and Dick Van Dyke, the musical fantasy takes its viewers by the hand and lands them "where the North Wind meets the South Wind." Several elements in this classic make it rewatchable and comforting – from dancing penguins to catchy numbers. Moreover, the film's messages of imagination and hope and seeing the wonder in little things still stay relevant, even decades later.
19
Fire of Love (2022)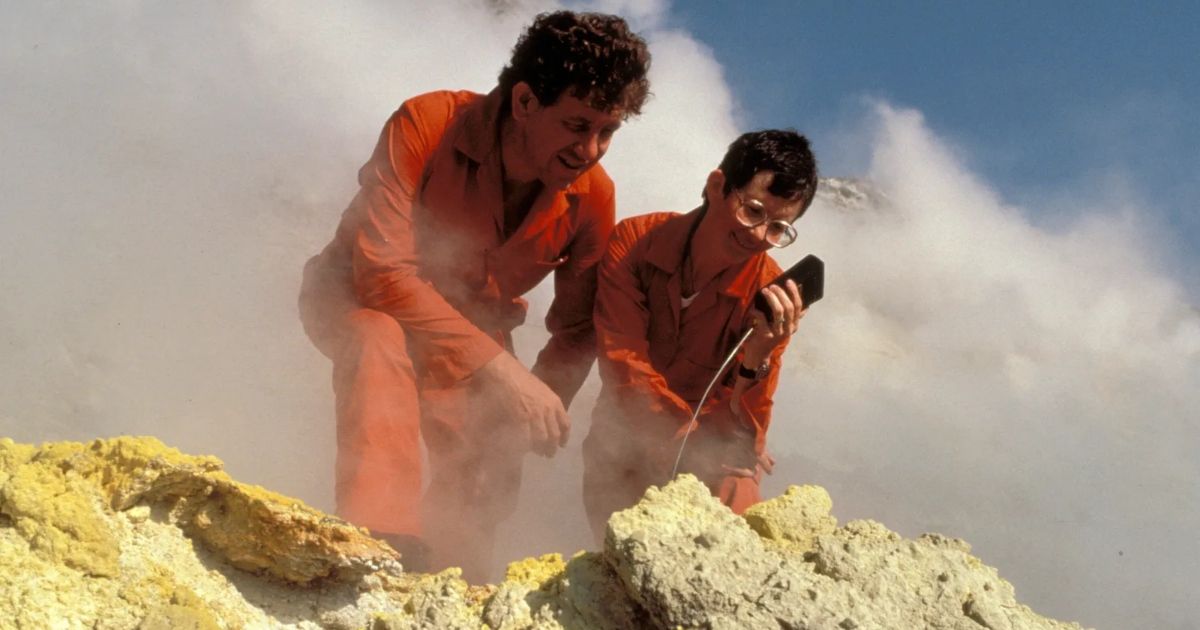 Winning an Academy Award nomination for the Best Documentary category because of its touching story and daring visuals, Fire of Life tells the extraordinary tale of intrepid French volcanologists Katia and Maurice Krafft. Their thrill-seeking passion for active volcanoes was what brought them together, leading them to impossible and dangerous missions. But the very thing that gave them joy turns into a tragic end for their love.
Told through a series of captivating archival footage, the documentary weaves a love story. There are shots of molten hot lava oozing from the volcanoes, captured by them while standing in its fiery heart. In a way, the film acts as a metaphor for just how some relationships are meant to withstand forces of nature that are more powerful than you can imagine. A tribute to two souls' curiosity, Fire of Love is a reminder to seize the day, every moment until forever.
18
Isle of Dogs (2018)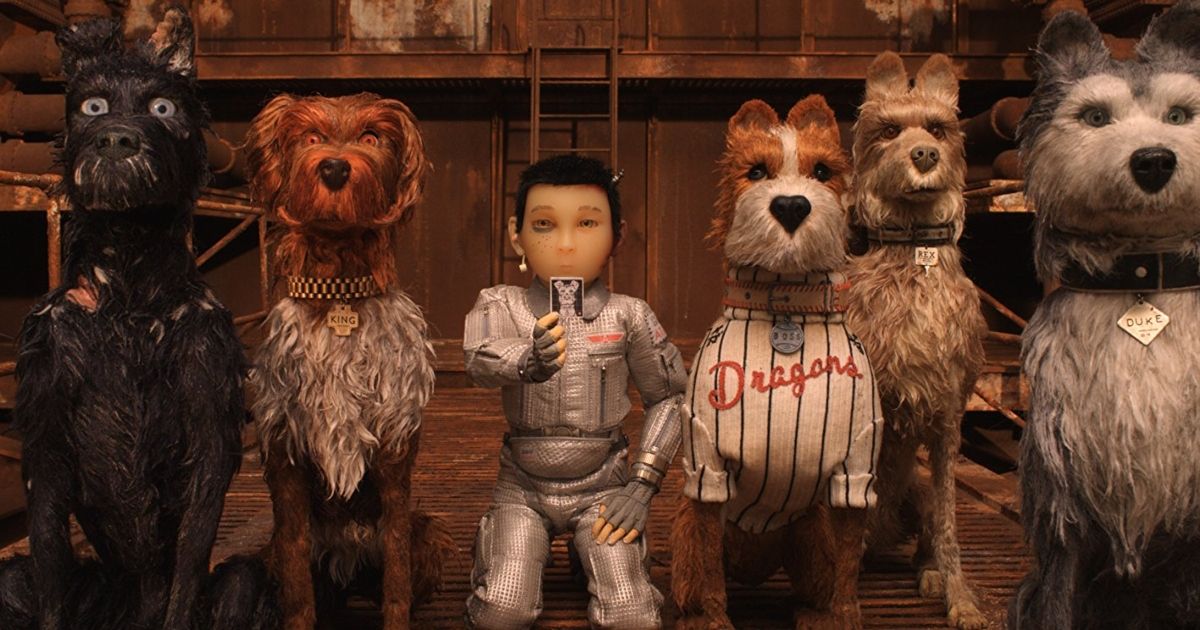 Told mostly from the perspective of dogs (yes, that's right), Isle of Dogs is the industry's favorite visionary filmmaker's darling fictional comedy. The movie is set in the whimsical yet brisk streets of Japan – Megasaki City, to be particular – and it tells a unique story of 12-year-old Atari, who takes the help of a group of mongrels to go to Trash Island after an outbreak of dog flu leads the mayor to banish all the dogs and send them to an island of rejects.
This adventure is solely for Spots, Atari's beloved pet. Wes Anderson uses stop-motion animation and throws in an ensemble cast of voice actors the likes of Bill Murray, Greta Gerwig, Edward Norton, Tilda Swinton, and Bryan Cranston to create this masterpiece. Beyond it all, you will notice heavy traces of the director's signature humor and hearts as the ultimate message of the film remains uplifting and endearing.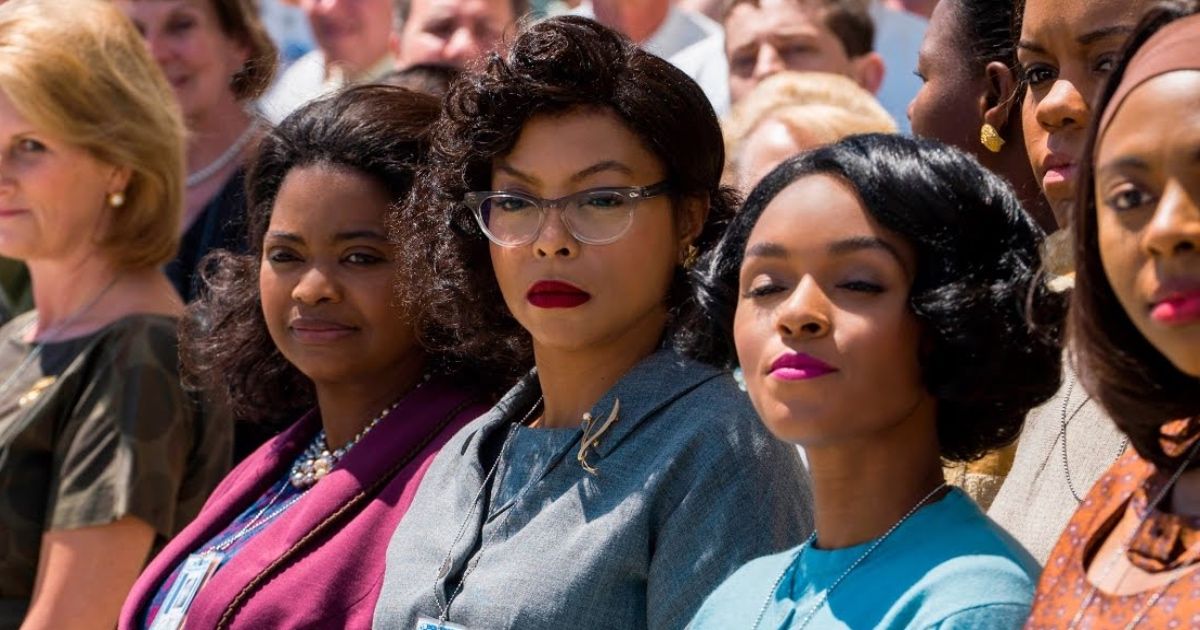 One of the greatest movies about women in STEM features the under-celebrated story of three African American mathematicians who led the brains of NASA's crucial project that led to astronaut John Glenn's launch into orbit. Directed by Theodore Melfi, Hidden Figures is a biography drama that should have received a silver screen adaptation quite long ago.
Better late than never, though, because with phenomenal performances from Taraji P. Henson, Octavia Spencer, and Janelle Monáe as the brilliant Katherine Johnson, Dorothy Vaughan, and Mary Jackson, respectively, the movie soars as high as the rockets that helped the nation achieve great things. The movie also focuses on the systematic racism and sexism faced by women working in male-dominated fields. However, it is the dedication of these women and their unparalleled genius that demands respect.
16
West Side Story (2021)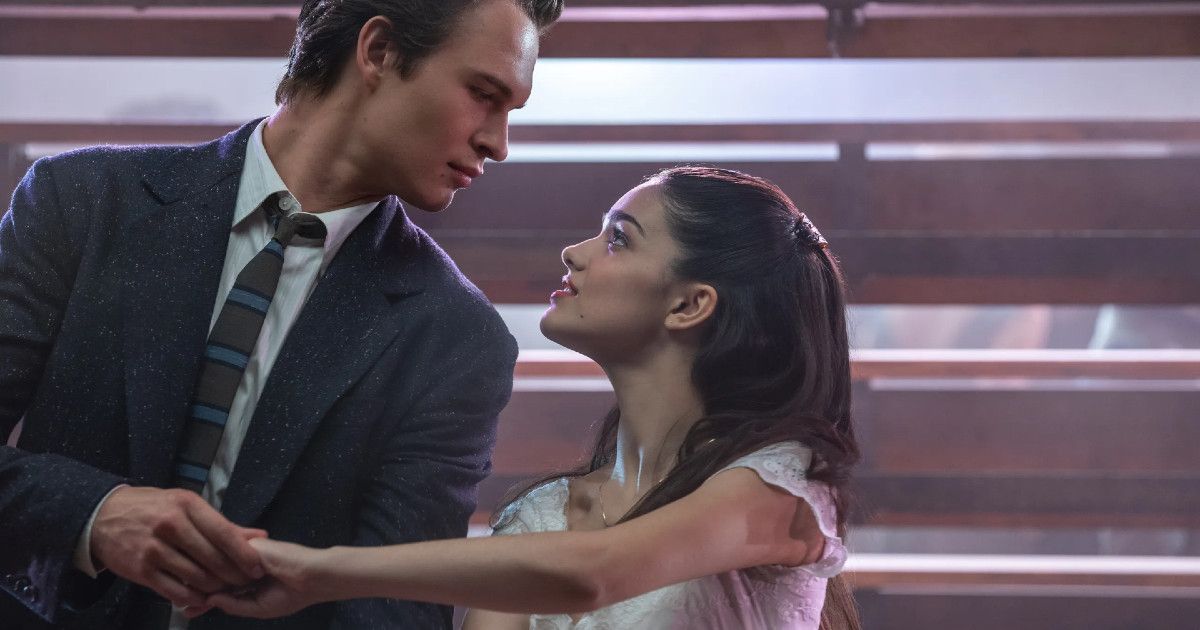 Steven Spielberg's iteration of the beloved musical masterpiece is nothing short of mesmerizing. West Side Story is basically about Anita, Maria, Tony, Bernardo, and Riff, and the historic rivalry between the Caucasian gang and the Puerto Rican gangster.
As star-crossed lovers, Maria, who is played beautifully by Rachel Zelger, and Tony, brought back to the screen by Ansel Elgort, face many challenges. But their love triumphs all barriers as the movie's central message about leaving hatred behind and embracing compassion speaks to even a new generation. Moreover, Spielberg's cinematography and the cast's performances also elevate the story and transport the viewers to 1957 New York, where young love was all that mattered.
Related: The 50 Best New Movies to Watch on Streaming Right Now