The most frightening holiday of the year is just around the corner, which makes October an ideal month to re-watch our favorite horror movies, check out the latest premieres, and even discover hidden horror gems we've never watched before. When it comes to horror films, most people generally focus on American, Japanese, and South Korean productions, which have become huge players in the genre that continually treat fans to new releases. However, other regions around the world are emerging with productions that are certainly worthy of attention, among them, Latin America.
Latin American horror films have been around for a long time, but over the last few decades they have grown into a powerful force that has expanded worldwide. Its cultures and traditions are as rich as they are varied, and each country has taken it upon itself to portray them in its productions, along with urban legends and myths that have been passed down from one generation to the next for ages.
Every year, Latin American horror is nurtured by new, talented directors with unique perspectives and an urge to explore, delivering productions that bode well for the future of the genre. Here are 15 amazing films that all horror fans must watch.
15
La Maldición de la Llorona (Mexico)
La Llorona is a ghost of Hispanic American folklore, widely represented in Mexican culture as well as in some other countries in Latin America. According to the legend, she is the grieving soul of a woman who, remorseful of murdering her children, spends her days wandering through different places looking for them, as she scares people with her piercing wails.
Over the years, many movies adapted her story, which differs from one country to another. La Maldición de la Llorona is one of them, first released in 1963 with Rafael Baledón at the helm. It features Amelia and Jaime, a newlywed couple who travel to visit the wife's aunt, unaware that the latter practices black magic with a perilous mission in mind: resurrecting La Llorona through her own niece.
14
Pura Sangre (Colombia)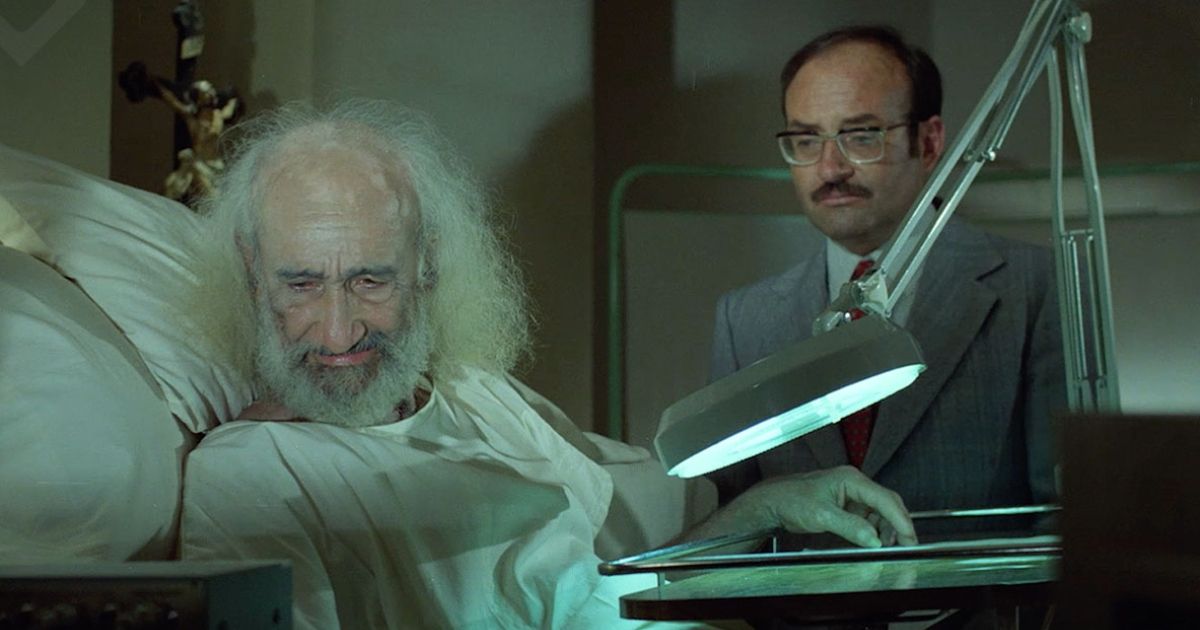 1982 marked the premiere of Pura Sangre, a Colombian film that focuses on one of the most emblematic figures in horror cinema: vampires. This production, written and directed by Luis Ospina, introduces Roberto, a very wealthy old man with a strange disease that can only be treated with massive blood transfusions coming from children and teenagers. In an effort to ensure a constant supply of blood for his transfusions, Roberto hires three unscrupulous employees to secure as many victims as possible, unleashing a spree of kidnappings and crimes that terrorizes the entire community.
13
El Día Trajo La Oscuridad (Argentina)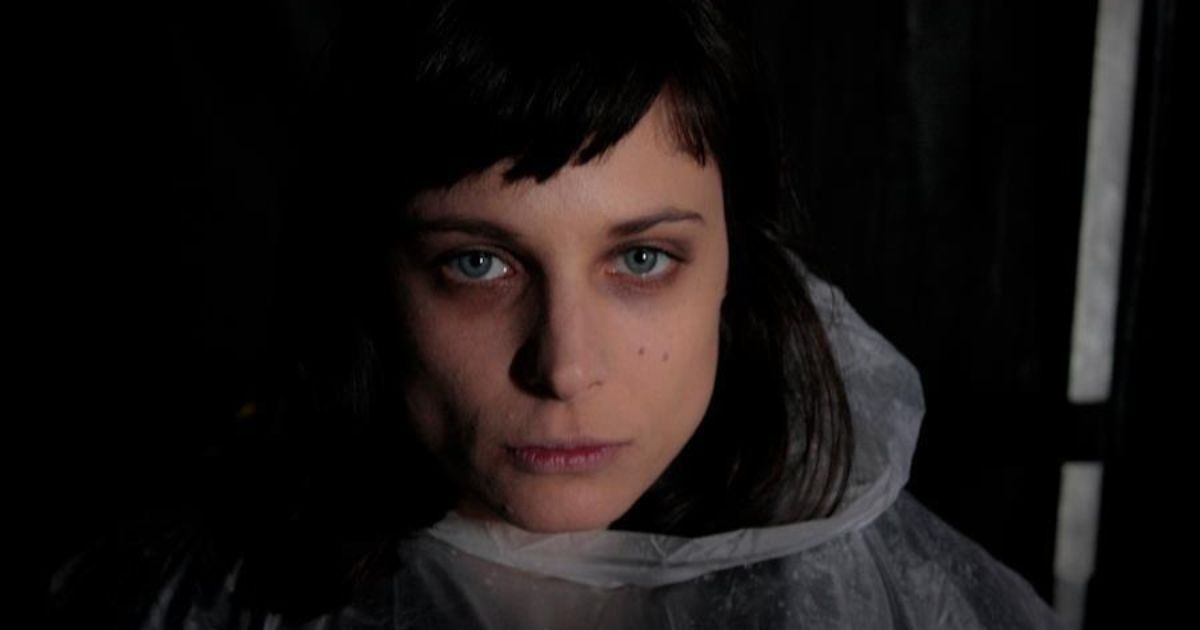 Martín De Salvo's El Día Trajo la Oscuridad takes the audience to a small Argentinean town home to Virginia and her father Emilio, which is suddenly struck by an outbreak of some terrible disease that seems to be killing the entire population. When the man departs to take care of a relative whose daughter is succumbing to the disease, Virginia welcomes into her home the victim's sister, who shows the same symptoms: she feels weak, sleeps throughout the day and stays awake at night. Unsure of how to proceed, Virginia tries to take care of the woman until her father's return, kicking off a relationship that will grow darker by the minute.
12
El Páramo (Colombia)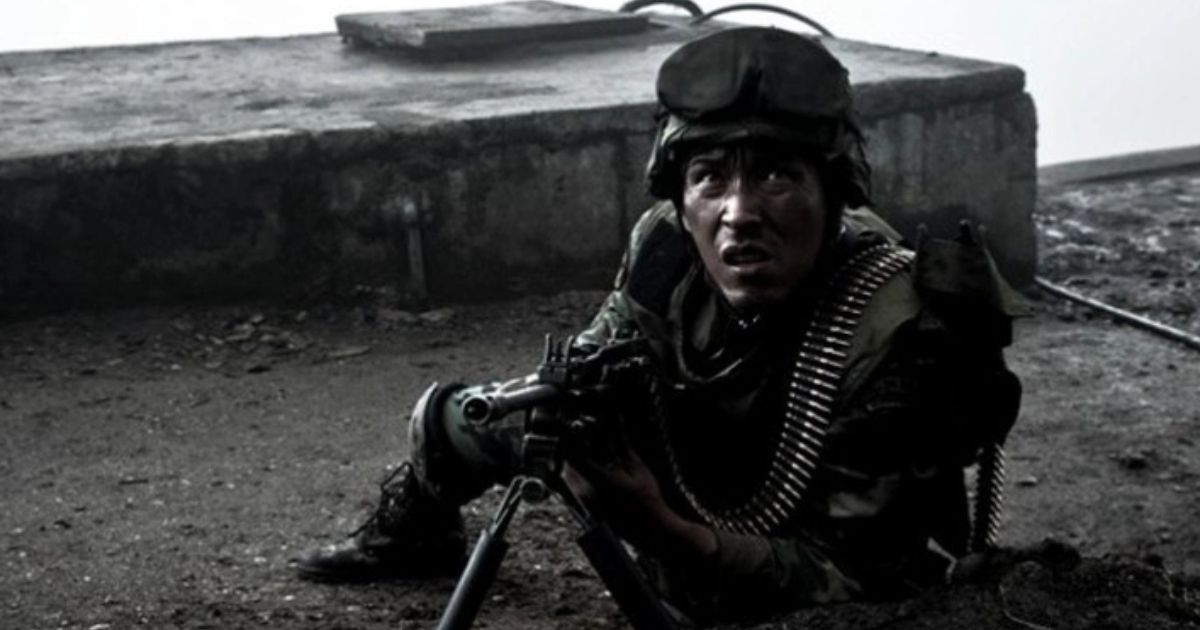 El Páramo is a gripping film from 2011 written and directed by Jaime Osorio Márquez, with performances by Juan David Restrepo, Alejandro Aguilar, and Mauricio Navas. In it, a team of specialized soldiers is sent to a remote wasteland on a peculiar mission: to explore a military base that has not established any kind of communication for several days, which indicates a possible attack by enemy forces.
But the scene they find upon arriving at the site is as intriguing as it is devastating, and over the course of a few hours, alienation and paranoia take their toll on the group, leading to experiences that will keep the audience on the edge of their seats until the very end of the film.
11
Vuelven (Mexico)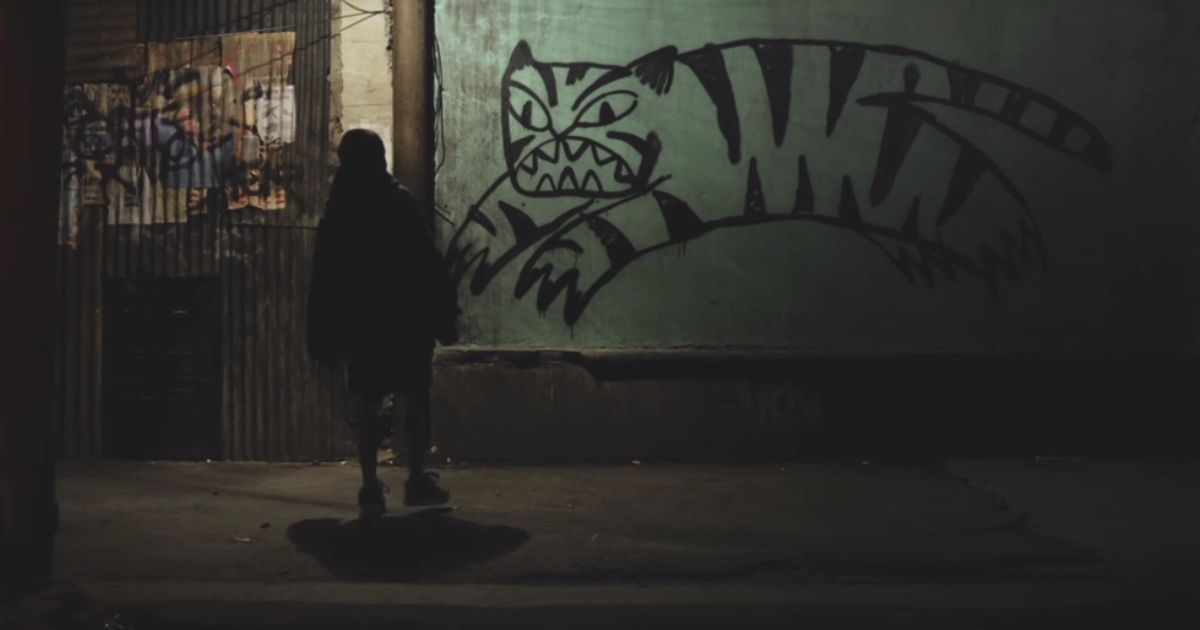 The 2017 film Vuelven not only became a smash hit in Mexico, but also garnered widespread acclaim from major figures of the horror genre, such as Stephen King and Guillermo Del Toro. This Issa Lopez film combines horror and fantasy while introducing a social issue that is very common in many Latin American countries: street violence and its influence on children.
Vuelven follows Estrella, a 10-year-old girl who, in the wake of her mother's disappearance, joins a group of orphaned children struggling to survive. Eventually, the young girl is presented with the chance to make three wishes and, unhesitatingly, asks for her mother's return, which is granted immediately. However, this comes with a problem: her mother is dead, and has turned into a perilous ghost who seems unwilling to leave her alone.
10
No Dormirás (Argentina)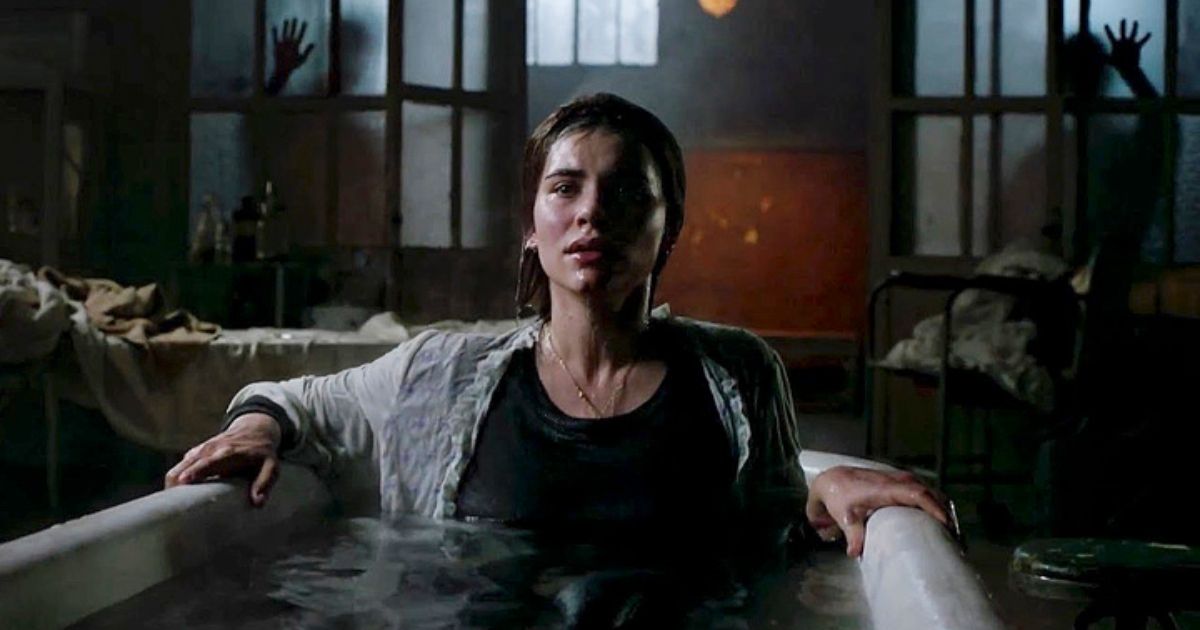 In 2018, Gustavo Hernández's film No Dormirás became the most-watched horror production in Argentinian history, overtaking Sudor Frío, which had been leading the ranking since 2010. This co-production between Argentina, Uruguay, and Spain takes the audience back to 1984, when a group of actors moves into an abandoned mental hospital to stage a play created by a group of former patients decades ago.
While there, they start experimenting with insomnia, aiming to gain sensitivity as they work on their characters. But as sleepless days go by, they come face to face with dark forces that seem to foreshadow a devastating outcome.
9
La Casa Muda (Uruguay)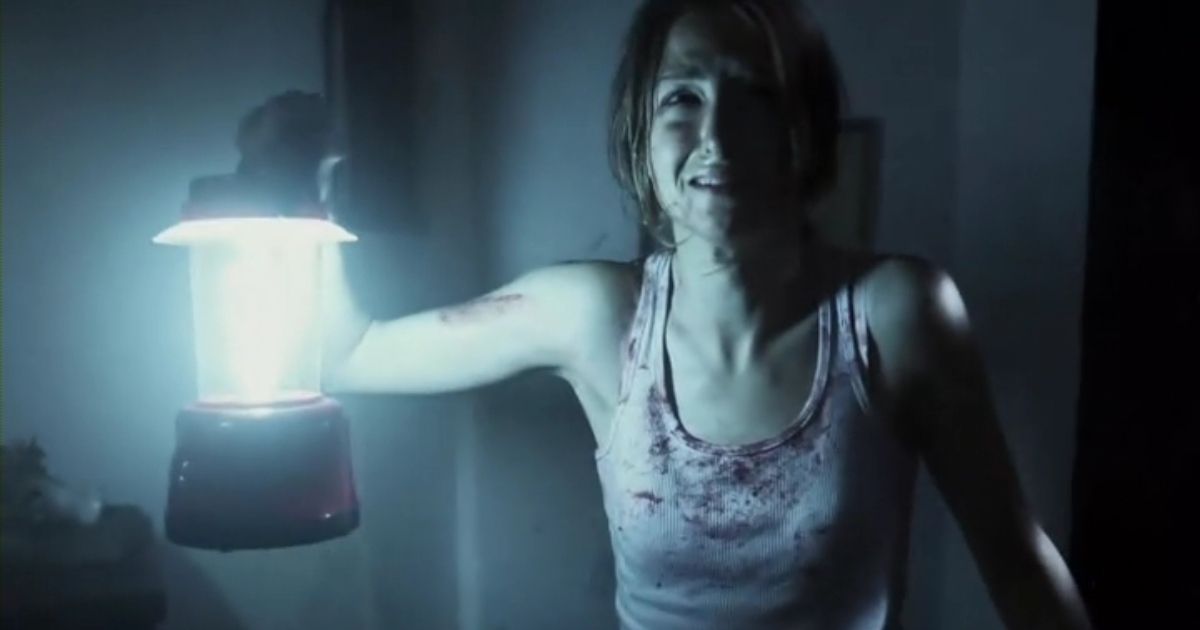 The 2010 film La Casa Muda was a watershed in Uruguayan cinema for several reasons. It was the first Uruguayan film to receive a Hollywood remake, as well as the highest-grossing Uruguayan production in Argentina. But, most importantly, this film by Gustavo Hernández became a national emblem because it was the first one shot in a single take with a second-hand camera, making its production budget extraordinarily low.
Based on a real event that took place in the 1940s, the film follows a man and his daughter as they move into an old abandoned rural house to get it ready for sale, something that will prove to be their worst nightmare.
8
At Midnight I'll Take Your Soul (Brazil)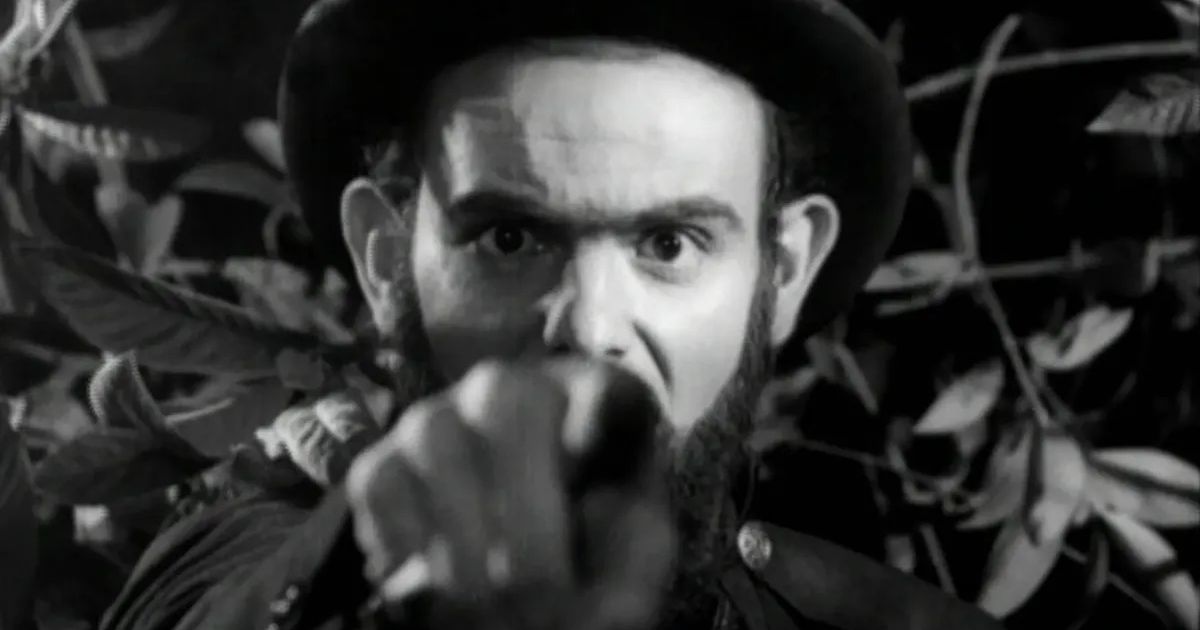 At Midnight I'll Take Your Soul is the first horror film produced in Brazil, and in 1964 it kicked off the Coffin Joe trilogy, subsequently completed with the sequels This Night I'll Possess Your Corpse and Embodiment of Evil. In this iconic production, José Mojica Marins directs, co-writes and stars as Zé do Caixão (commonly known as Coffin Joe), an undertaker who firmly believes he can achieve immortality by carrying on his bloodline.
Determined to do whatever it takes to do so, he sets out on a quest to find the perfect woman to bear his child, committing several crimes and unleashing supernatural forces that intend to make him pay for his evil deeds.
7
La Casa del Fin de los Tiempos (Venezuela)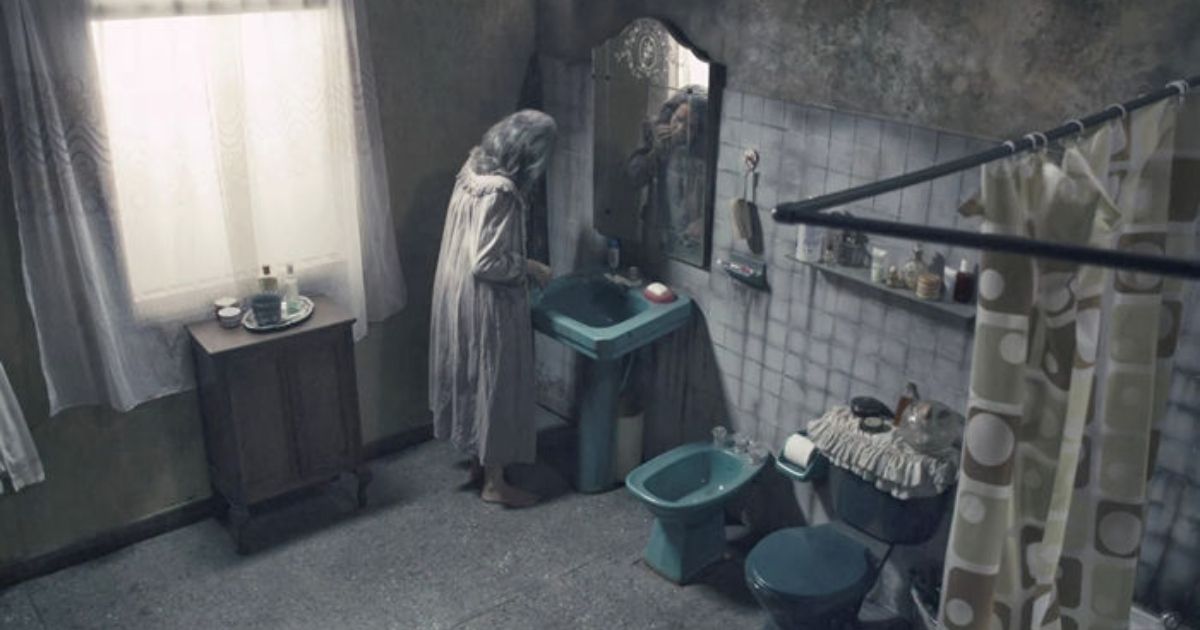 La Casa del Fin de los Tiempos is an acclaimed 2013 film that, soon after its release, became Venezuela's highest-grossing and most widely distributed horror production ever. This film by Alejandro Hidalgo stars Ruddy Rodríguez as Dulce, a woman who is wrongly sentenced to life imprisonment in 1981 for having murdered her entire family.
Over 30 years later, the now elderly woman moves back to the same house in which the crimes took place to serve the rest of her sentence. Confident that her family's murders were committed by supernatural forces on the premises, she sets out to solve the mystery once and for all.
Related: 20 Best Jump Scares in Horror History
6
Aterrados (Argentina)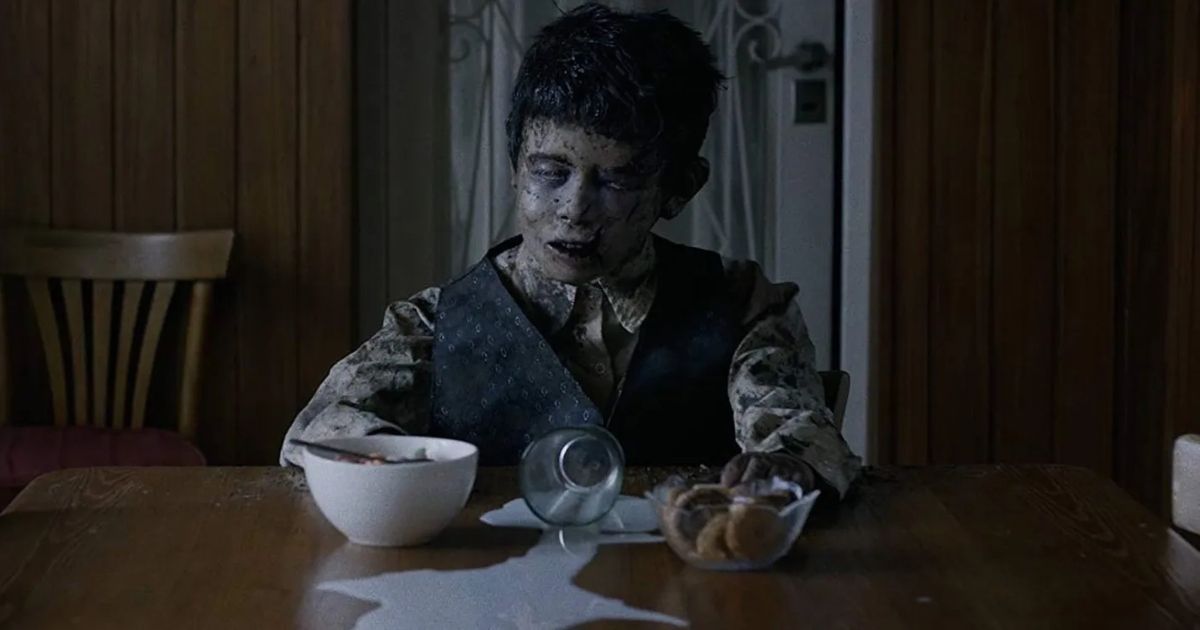 2018 marked the release of Aterrados, a film by Demián Rugna that, to this day, is considered by many as the best horror production in Argentinian history. It takes the audience to a neighborhood in Buenos Aires where, all of a sudden, several residents are haunted by unexplained and tragic paranormal events.
While the police try to come up with a plausible explanation for these phenomena, three paranormal investigators move into the crime scenes to discover what really happened, clueless that their investigation is far more dangerous than they think, and that their lives are at stake. This acclaimed production sparked the interest of renowned filmmaker Guillermo del Toro, who is currently working on a remake with Rugna at the helm.
5
La Cara Oculta (Colombia)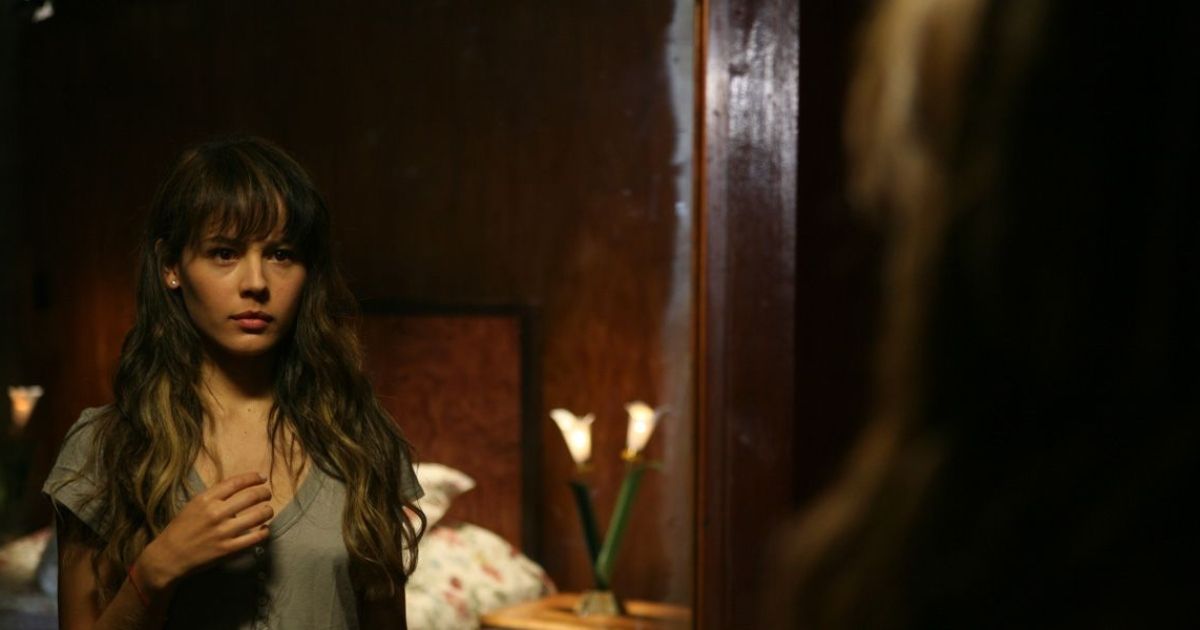 Adrián is going through one of the best moments of his life: he has just been hired as head of a prestigious orchestra and leads a wonderful relationship with his girlfriend Belén. However, his life is turned upside down when the young woman vanishes without a trace, leaving him devastated. Eventually, Adrián falls in love with another woman who moves into the house he shared with Belén, but as the relationship develops, she grows doubtful of what happened to the missing girl, and to top it all off, she starts to experience some very strange situations in her new home.
That is the plot of La Cara Oculta, a film by Andrés Baiz starring Quim Gutiérrez, Martina García, and Clara Lago. This Colombian production became a hit in its home country and was adapted in several countries around the world.
Related: 10 Best Modern Horror Movie Directors, Ranked
4
El Espinazo del Diablo (Mexico)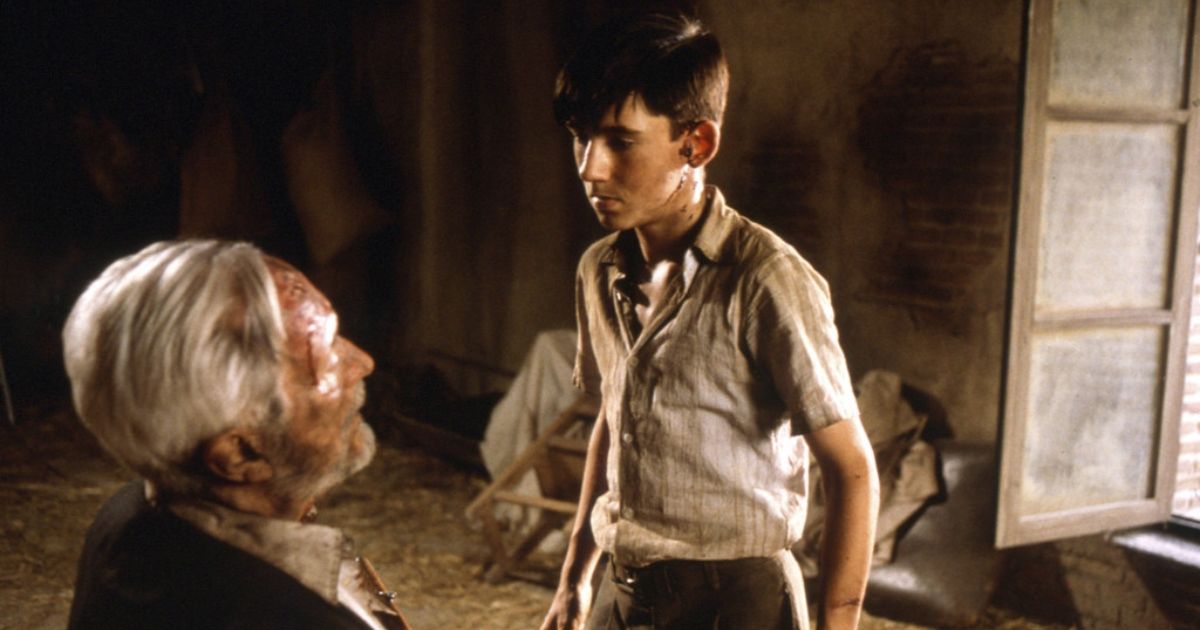 In 2001, Guillermo del Toro treated audiences to El Espinazo del Diablo, a production in which he served as director and co-writer alongside David Muñoz and Antonio Trashorras. This film takes the audience back to 1930s Spain and follows Carlos, a young boy who is brought to the Santa Lucia orphanage after his guardian is no longer capable of taking care of him. As soon as he settles in, he starts to experience visions and to feel the presence of a boy named Santi, something that is about to unearth some dark secrets regarding the orphanage and those who live in it.
3
La Casa Lobo (Chile)
La Casa Lobo is a stop motion animated film that marked Cristóbal León and Joaquín Cociña's feature film directorial debut. Their excellent work on this 2018 production led Ari Aster to personally invite them to work on the animation of his 2023 film Beau is Afraid (per IndieWire).
La Casa Lobo is inspired by the story of Dignity Colony and follows María, a young woman who takes shelter in a Southern Chilean house after escaping from a German colony. There, she is welcomed by two pigs, with whom she eventually strikes up a motherly bond. But María's existence in this house grows increasingly sinister, and to make matters worse, the wolf is lurking in the shadows, eager to attack.
2
As Boas Maneiras (Brazil)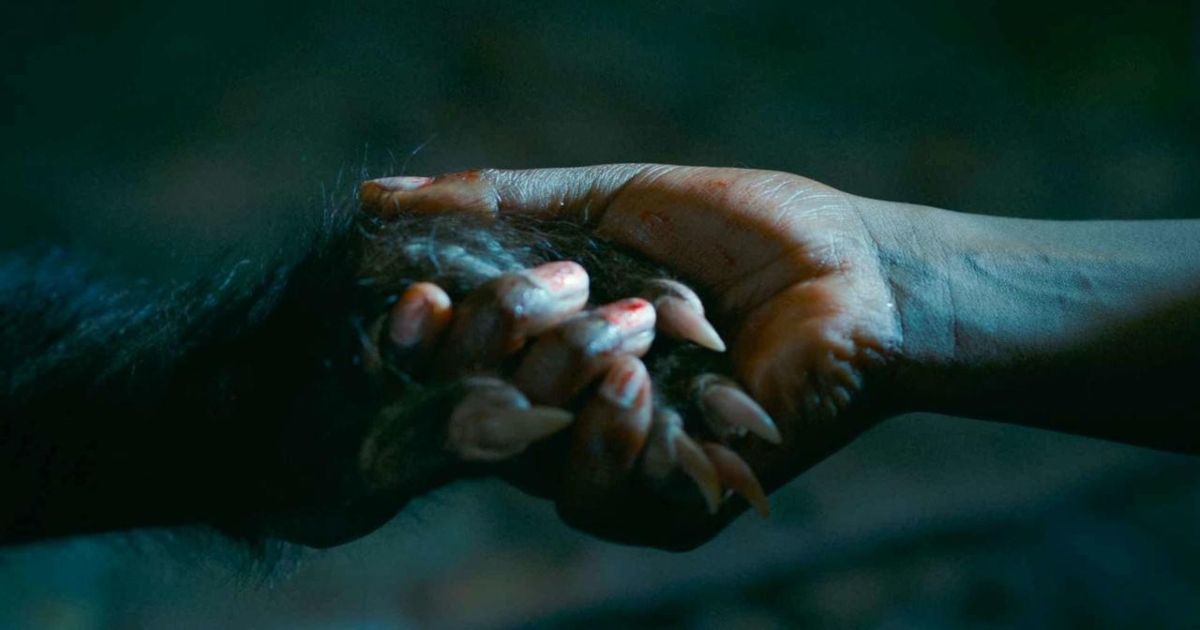 In Juliana Rojas and Marco Dutra's film As Boas Maneiras, Isabél Zuaa plays Clara, the new housekeeper of Ana, a wealthy pregnant woman. Even though she does not have extensive experience in the position, Clara manages to win over her boss, who is eager to have her around to serve as a nanny once her son is born.
However, as the due date approaches, Ana starts to behave strangely, especially during full moon nights, and what started out as an innocuous job turns into a highly dangerous position that will turn Clara's life upside down. As Boas Maneiras premiered to great acclaim at the Locarno International Film Festival in 2017, where it won the Special Jury Prize.
1
La Llorona (Guatemala)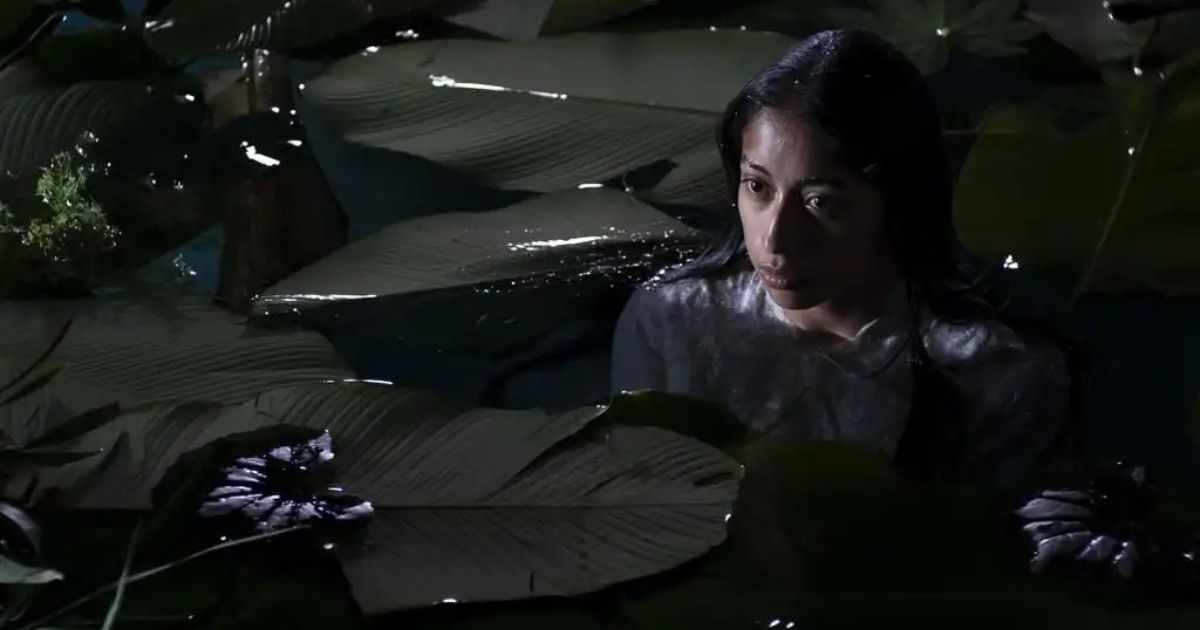 Rounding out this list is La Llorona, another film inspired by the well-known character of Latin American folklore. This production directed by Jayro Bustamante premiered at the 2019 Venice Film Festival to great acclaim, and scored, among other accolades, nominations as Best Foreign Language Film at the Satellite Awards and the Golden Globes. Drawing inspiration from the country's legend and history, La Llorona features Alma, a woman who is killed along with her children during a genocide.
30 years later, the general responsible for the crimes is found not guilty, something that greatly infuriates the town. But, unlike what he expects, his life is about to take a turn for the worse, as the sudden arrival of a mysterious new housemaid seems to unleash a string of supernatural phenomena menacing to drive him insane.