It's not like the film industry to cash in on grief… or to manipulate our heartstrings in order to line their own pockets. Sarcasm aside, film is there to tell a diverse range of stories and to indiscriminately illustrate the good, the bad, the funny, the thrilling, the horrifying, and the downright heartbreaking. No matter the sensitivity, the film industry collides head-on with societal issues, and with that comes the coverage of death and terminal illness.
Update October 3, 2023: This article has been updated with even more cases of films using the terminal illness trope to move audiences to tears.
While it may have started to form somewhat of a cliché, romance films, have regularly veered toward depicting heartbreak through the medium of terminal illness, creating this sense of inevitability around death, loss, and tragedy. It also serves to highlight how love can make the short time one has left so much better. Let's take a look at the best romantic movies that utilize the "terminal illness" trope…
10
All My Life (2020)
Based on the inspiring true story of a young couple named Solomon Chau and Jennifer Carter, the 2020 movie All My Life is a heartbreaking tale of love, grief, and living your best life today. The young couple Sol and Jen meet and fall in love effortlessly, each supporting the other in their dreams and in life. But it all changes one day when Sol gets diagnosed with liver cancer. The couple tries to fulfill their dream of getting married before tragedy strikes. The story will surely bring a tear to your eyes. Harry Shum Jr. and Jessica Rothe are both excellent in their roles, and the other supporting actors made this movie a truly inspirational tale.
9
My Life Without Me (2003)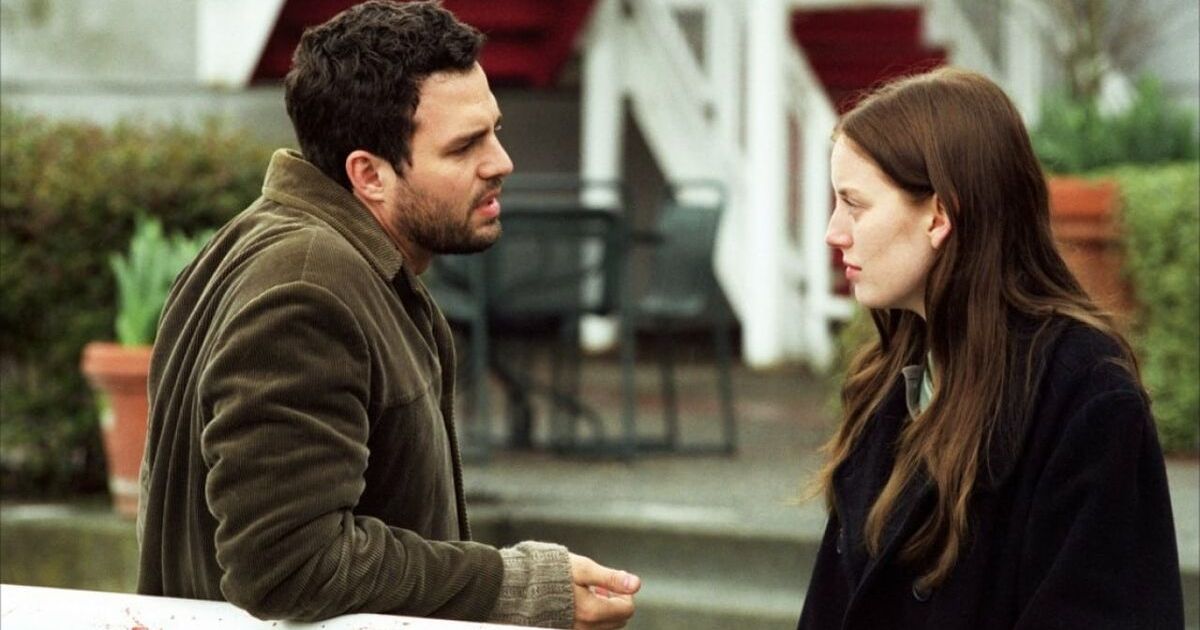 Based on a short story collection called Pretending the Bed is a Raft by Nanci Kincaid, My Life Without Me centers around a woman named Ann (Sarah Polley) who finds out that she has metastatic ovarian cancer and does not have much longer left to live. Instead of telling her husband and her two daughters, 23-year-old Ann decides that it is finally time for her to live her lie the way she wanted to instead of being stuck in the routine.
She does all the things that she wants to and even falls in love with another man named Lee (Mark Ruffalo) in her quest to have a sexual relationship with another man who isn't her husband. The movie is another tale that teaches you the importance of living life to the fullest when tragedy becomes inevitable.
8
Love and Other Drugs (2010)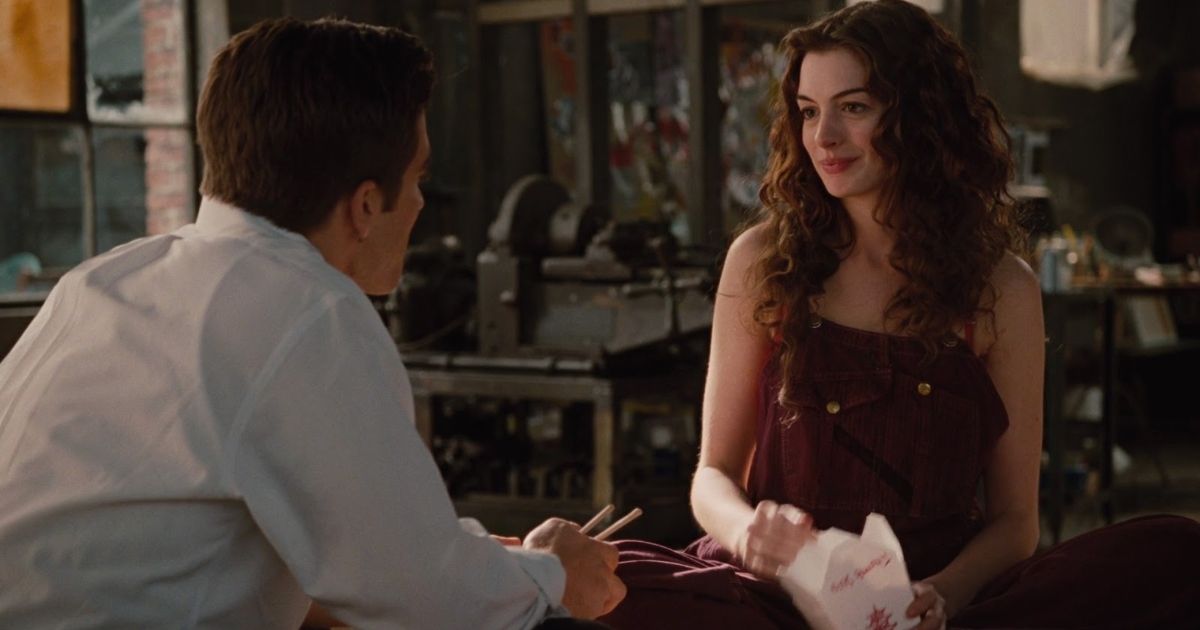 While Parkinson's disease doesn't kill you, it invariably leads to complications that do; from Muhammad Ali and Ozzy Osborne to Pope John Paul II and Neil Diamond, it is an illness that affects people indiscriminately. Before being accused of copyright infringement by WebMd, Edward Zwick's rom-com Love and Other Drugs is a film that concerns Parkinson's sufferer Maggie Murdock, who finds love in the unlikely form of serial schmoozer, pharmaceutical salesman, and general philanderer Jamie Randall (Jake Gyllenhaal), after a routine breast examination. This is a heartwarming, albeit tragic, portrayal of love between two people heading in different directions. Anne Hathaway is truly charming as Maggie in this underrated little dramedy.
Related: Why Anne Hathaway Is So Disliked, and Why She Shouldn't Be
7
Me Before You (2016)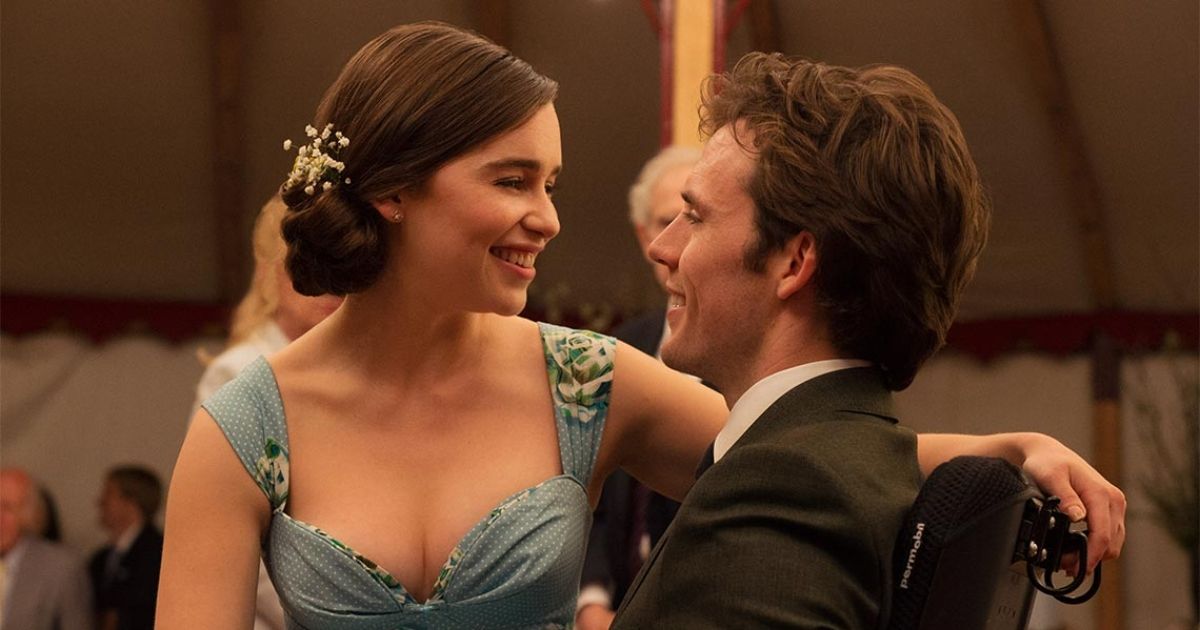 Even though it is technically not a tale of a terminal illness, Me Before You is a story about inevitable death nonetheless. Based on the 2012 novel of the same name by Jojo Moyes, it depicts the life of Louisa Clark (Emilia Clarke), a young, passionate, and bubbly girl who is hired to be the caretaker of a man named Will Traynor (Sam Claflin) who is left tetraplegic after an unfortunate accident. The two of them seem to grow closer, and start falling in love even when Lou knows that Will has decided to opt for assisted suicide as he does not wish to live like this. The movie is a tale of dying with dignity and living the last moments of your life with no regrets with the people that you love.
6
Five Feet Apart (2019)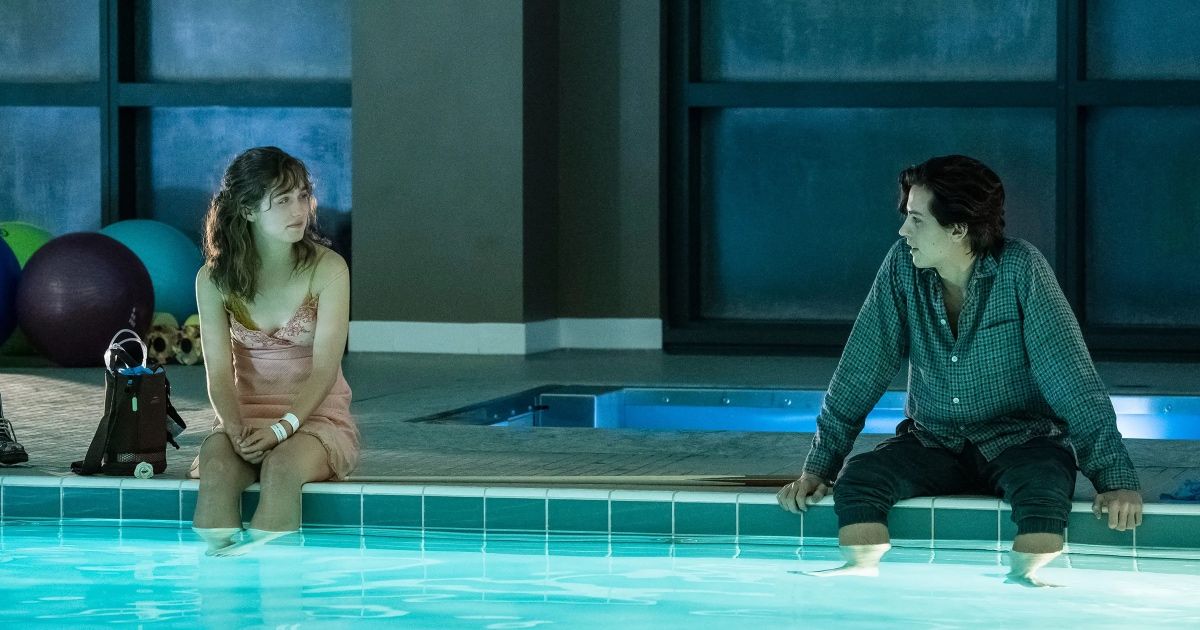 Five Feet Apart stars Haley Lu Richardson and Cole Sprouse as two young teenagers with cystic fibrosis. The duo begin to develop feelings for one another but also must remain apart from one another so as not to make the other one sick. It is the ultimate teenage tragic romance, as getting close to the one you love can have literal life-or-death consequences.
Five Feet Apart works due to the sheer chemistry of its two leads, who both feel like archetypical romance characters but also fully realized people with their own wants and desires. It is a heartwarming love story about a disease that sadly impacts many peoples lives and shows that while love might not be able to conquer everything, it certainly has the power to change someone.
5
Me, Earl, and the Dying Girl (2015)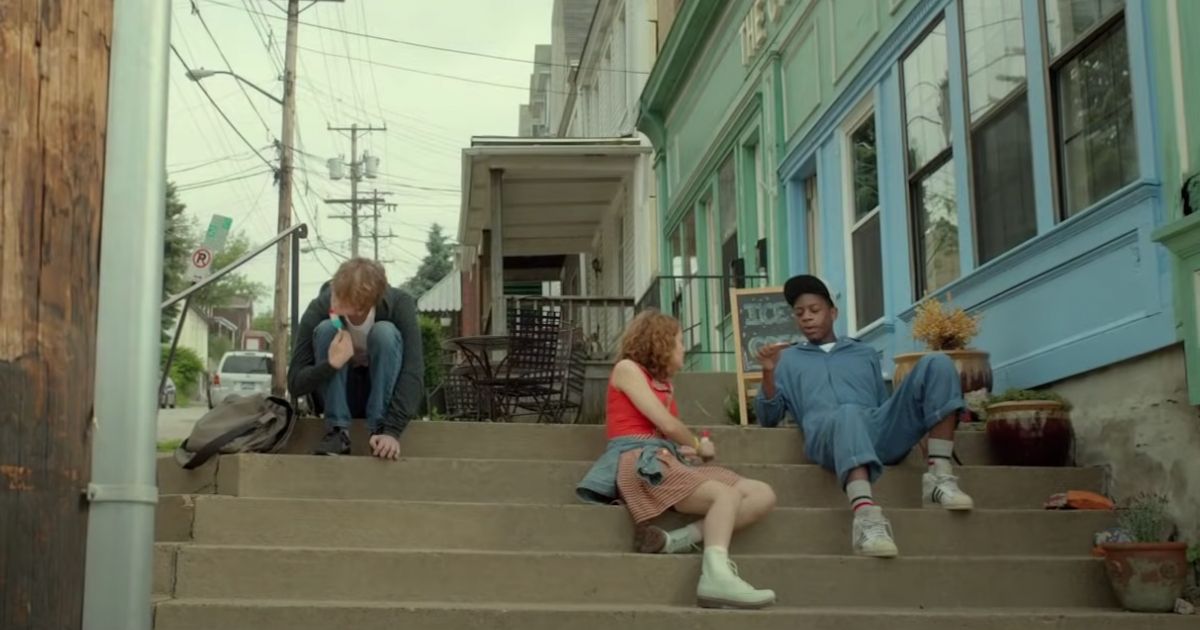 The screen adaptation of author Jesse Andrews' debut novel, Me, Earl and the Dying Girl, is a poignant chronicle of friendship and undying platonic love and an underrated coming-of-age movie. The low-budget flick that debuted at 2015's Sundance Film Festival details the initially parentally arranged friendship of Greg (Thomas Mann) and Rachel Kushner (a great Olivia Cooke) after Rachel is diagnosed with Leukemia.
After an awkward first meeting, the pair conjure up a blossoming attachment, and Greg introduces his charismatic friend Earl (RJ Cyler), and the duo becomes a trio. Me, Earl and the Dying Girl is a warm exploration into compassion and comradery, avoiding emotional clichés and dealing with a sensitive issue in a refreshingly jovial manner that never strays into flagrant insincerity. It's also a surprisingly sweet love letter to cinema, culminating in a beautiful film-within-a-film ending.
4
50/50 (2011)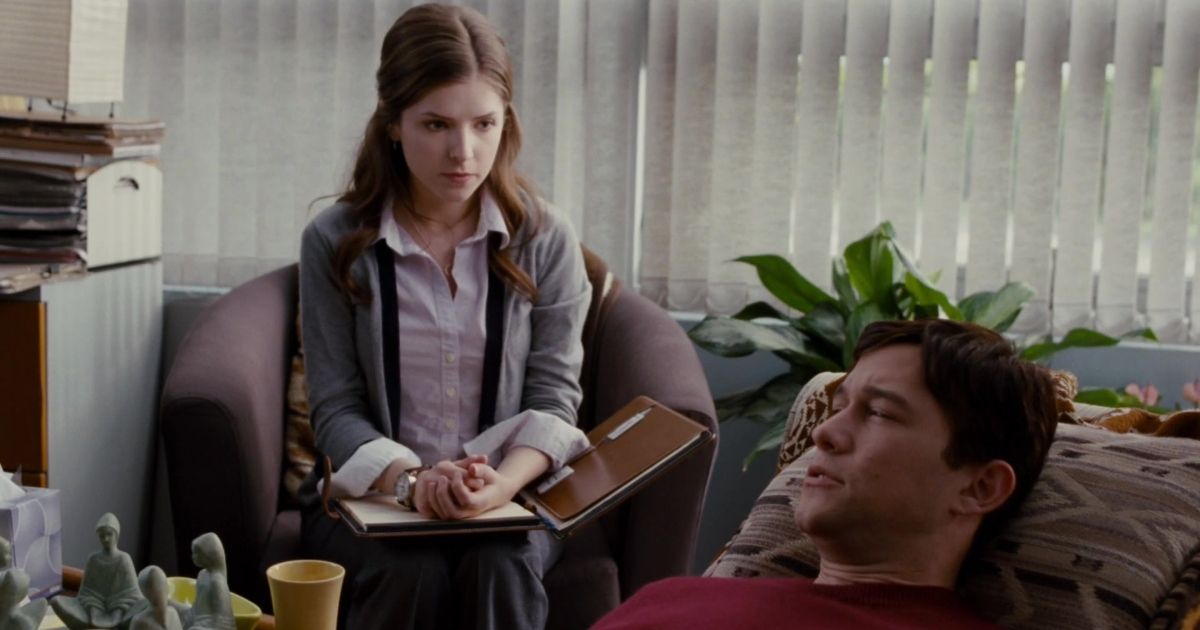 A fresh-faced Seth Rogen appears alongside Joseph Gordon-Levitt in Jonathan Levine's comedy-drama, 50/50. A film that embraces non-romantic love as much as it does the romantic side of the equation, the movie documents Adam's (Joseph Gordon-Levitt) devastating cancer diagnosis, as he, along with his uproarious and crude best friend Kyle (Seth Rogen), tries to take advantage of his condition by picking up women and making light of the situation. While 50/50 breaks down the taboo of the blurring of professional and personal lives, as Adam falls for his doctor, Katherine, the film is also a wonderful lesson in being able to find light in the darkest of circumstances.
Related: Saddest Movies That Are Certified Tearjerkers
3
A Walk to Remember (2003)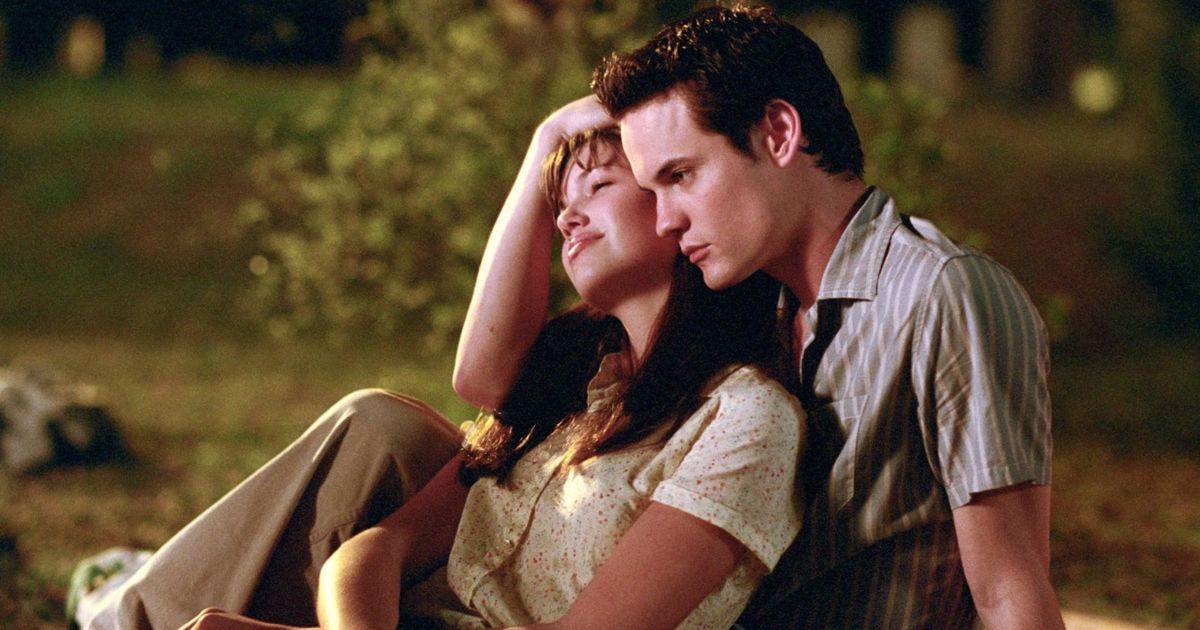 A Walk to Remember is one of the classic terminal illness movies with a heartrending conclusion that will leave you in tears. Based on Nicholas Sparks's novel of the same name, the coming-of-age romance focuses on Landon Carter (Shane West), a rebellious and popular teenage boy who falls head over heels in love with Jamie Sullivan (Mandy Moore), a sweet and modest girl. But soon, he learns that Jamie is suffering from leukemia and is not responding to the treatment, meaning that she would soon succumb to death. After living in a whirlwind of romance, the two youngsters get married in the Church, which was Jamie's dream. The two of them spend one last summer together before Jamie dies.
2
Love Story (1970)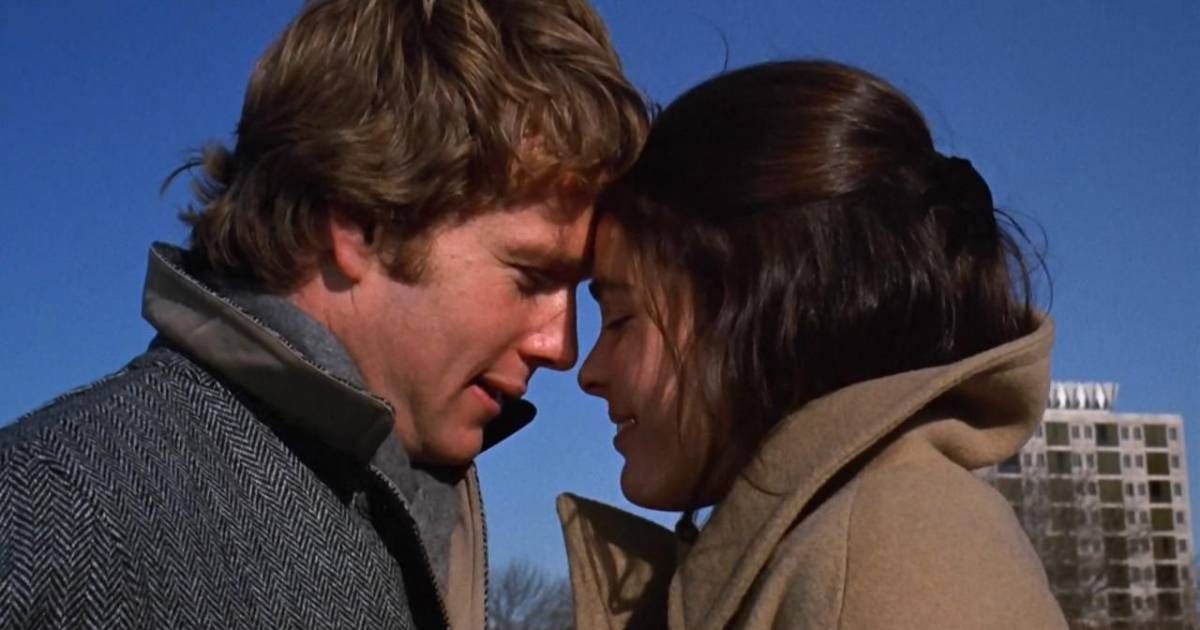 From a budget of just $2.2 million, the 1970 romantic drama Love Story took home a staggering $174 million (around half a billion dollars by today's standards with inflation). While the critical reception wasn't as glowing as its box office earnings, the wholesome yet saddening flick is nevertheless a poignant demonstration of how incurable illness can accentuate the true meaning of unconditional love.
Telling the story of a young couple, Jenny (Ali MacGraw) and Oliver (Ryan O'Neal), who marry against the wishes of Oliver's wealthy father, Love Story is one of the films that kickstarted the 'terminal romance' craze. After Jenny falls ill, their love is tested, and Oliver desperately attempts to save his dying wife. Love Story is very much a movie that embodies the wedding vows "Until death do us part".
1
The Fault in Our Stars (2014)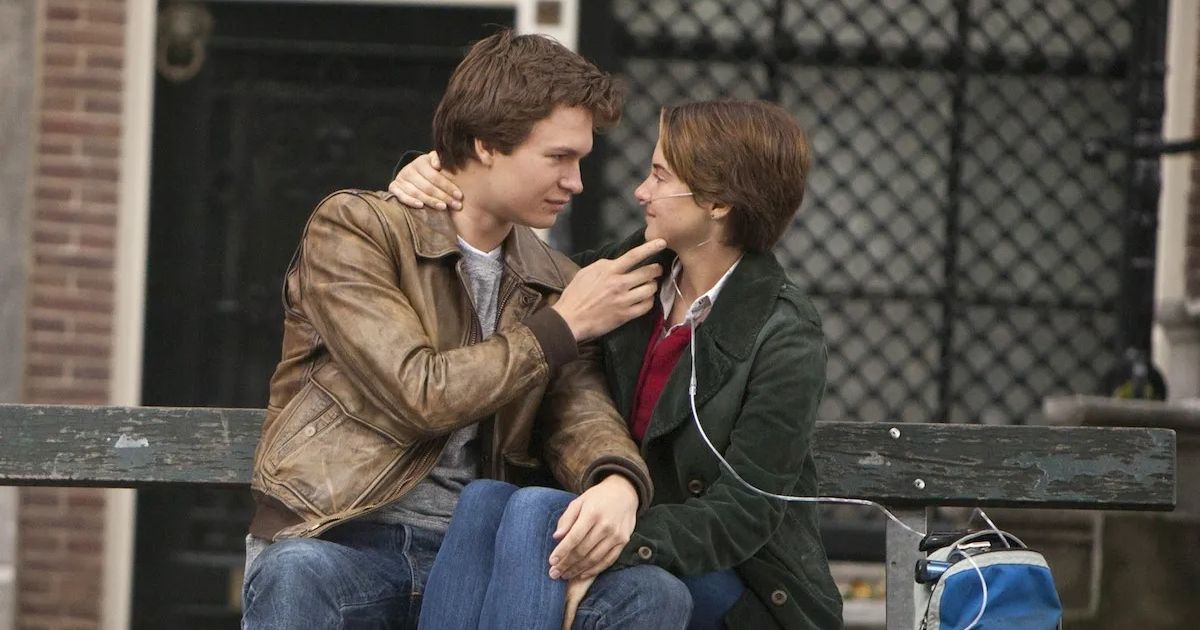 Having appeared in Divergent together beforehand, Ansel Elgort and Shailene Woodley's on-screen chemistry had already developed into an irresistible force before The Fault in Our Stars. Combining again in the screen adaptation of John Green's coming-of-age novel of the same name, The Fault in Our Stars chronicles the young lives of friends Hazel (Woodley) and Gus (Elgort) as the pair must navigate the debilitating terrain of life with cancer and the destructive nature of chemotherapy. Uniting over their shared love for Dutch author Peter Van Houten (Willem Dafoe), Hazel and Gus travel to Amsterdam, but as the saying goes, never meet your heroes…
Following Van Houten's shunning, the pair returned to the States. With Gus' condition rapidly deteriorating, they have to come to terms with his limited time left. A romantic drama that requires a certain degree of mental fortitude and a box of tissues at the ready when its tear-jerking and devastating nature inevitably breaches our emotional barriers.