A good needle drop in a film can change how you feel about it entirely. If it's a song you know, it can be a welcome addition to the movie and scene, but if it's a song you don't know that you find yourself nodding along to anyway, that's an even better moment. You'll be repeating it in your head until you can leave the theater and Google the lyrics you hopefully remember.
Some of these moments happen when an AC/DC song drops in something you're watching, causing your head to bob and your foot to start tapping. AC/DC has some pretty iconic songs that are hard to forget, but some that are featured will have you saying, "This is them?" Similar to Metallica, and other big-name bands and groups, AC/DC has had great needle drops in movies and television. Let's take a look at the top 10 moments.
10
Spider-Man: Far From Home (2019) – Back in Black
This is a great scene that honors the influence that Iron Man had, and puts Tom Holland's Peter Parker more into the position to take over Tony's spot on the team, so to speak. The third act of Spider-Man: Far From Home is quite stressful as Peter realizes that Mysterio isn't who he says he is, and then gets hit by a train. After he arrives in Amsterdam, unconscious and badly hurt, he makes the call to Happy Hogan, his trusted adversary and, frankly, the only person that could possibly help him at that moment.
Happy arrives, scoops Peter up in the jet, and as Peter starts to putter around with Tony's tech, Happy has that sense of relief that the Avengers aren't completely finished. After Happy has that special moment, he picks the soundtrack for the ride,and "Back in Black" plays throughout the jet. It's a great callback, until Peter loudly says, "Oh, I love Led Zeppelin!"
9
Percy Jackson and the Olympians (2010) – Highway to Hell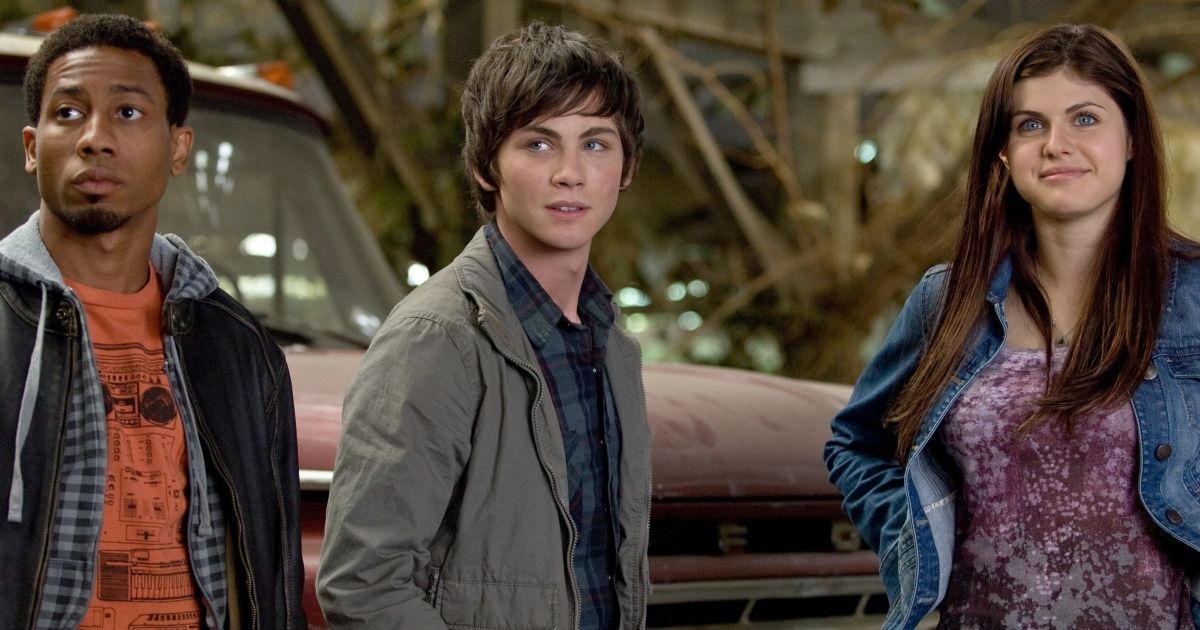 In Percy Jackson and the Olympians, the movies weren't really celebrated because of how much they strayed from the source material, but there are truly some great moments that come from Logan Lerman's portrayal of the demigods. One of these scenes comes after Luke hooks up Grover, Annabeth and Percy, with different useful items to get in and out of Hades.
Before the trio leaves, Luke, who has serious issues with his dad, Hermes, tells them that if they see Hermes, to tell him to go to hell. The next scene cuts to them on the road with "Highway to Hell" playing in the background, because they're literally on their way to Hades. It's a great addition to the movie and a humorous way to acknowledge that they're about to do something dangerous.
Related: The Most Iconic Needle Drops In Modern Cinema
8
The Super Mario Bros Movie (2023) – Thunderstruck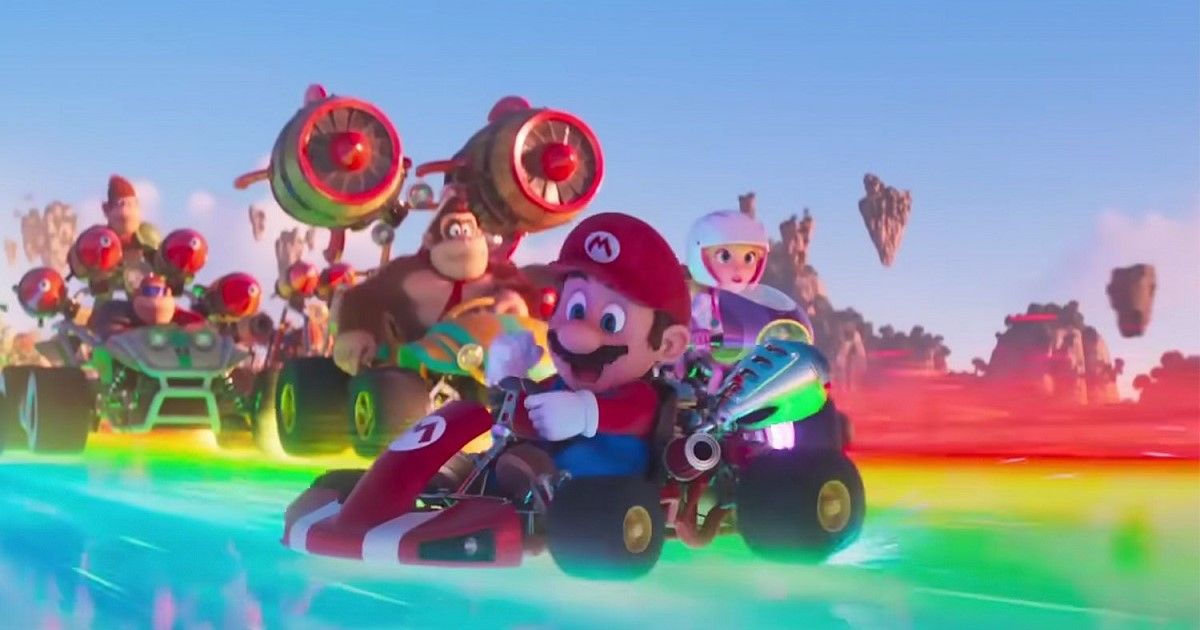 This is a great scene because it's a perfect callback to your childhood and knowing what it was like to play Mario Kart, and customize your vehicle. "Thunderstruck" is the perfect song to get amped up for such a scene as this, with the group picking out their wheels, carts, and more in order to hit the road and make it to the mushroom kingdom.
The entire movie is nostalgic and hilarious, and a highlight is when Mario and Peach have their modest vehicles, and Toad rolls up in a huge monster car, and he can barely handle it. As they line up, Donkey Kong leans over his cart to whisper to Mario, "I hate you," before Peach gives them a pep-talk of sorts.
7
Zombieland: Double Tap (2019) – Shoot to Thrill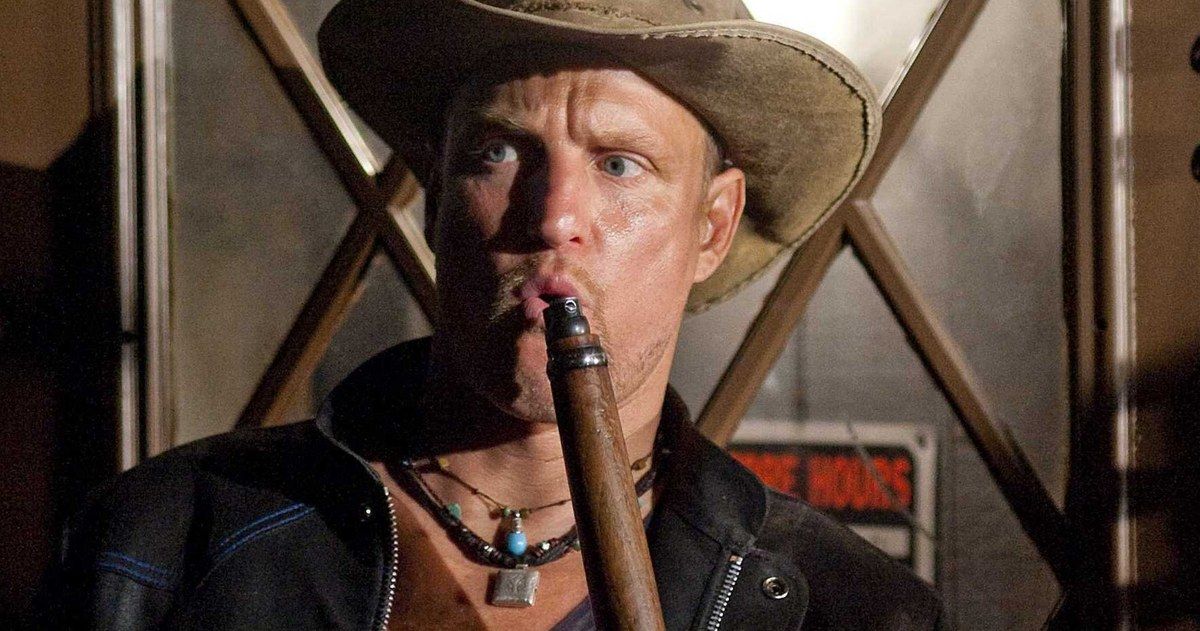 This entry is pretty self-explanatory with what takes place during the scene, the group shooting a bunch of zombies while on a ride. Tallahassee finds it invigorating, as always, as he takes down multiple zombies that have developed more since the first film.
They're more developed and have been separated into three different factions of zombies, making them harder to kill, but the team doesn't back down from a fight. "Shoot to Thrill" was a great pick for this scene because of how on the nose it is, and it gives great characterization to Tallahassee as we catch up with him and the group in this sequel.
6
The Bear – If You Want Blood (You've Got It)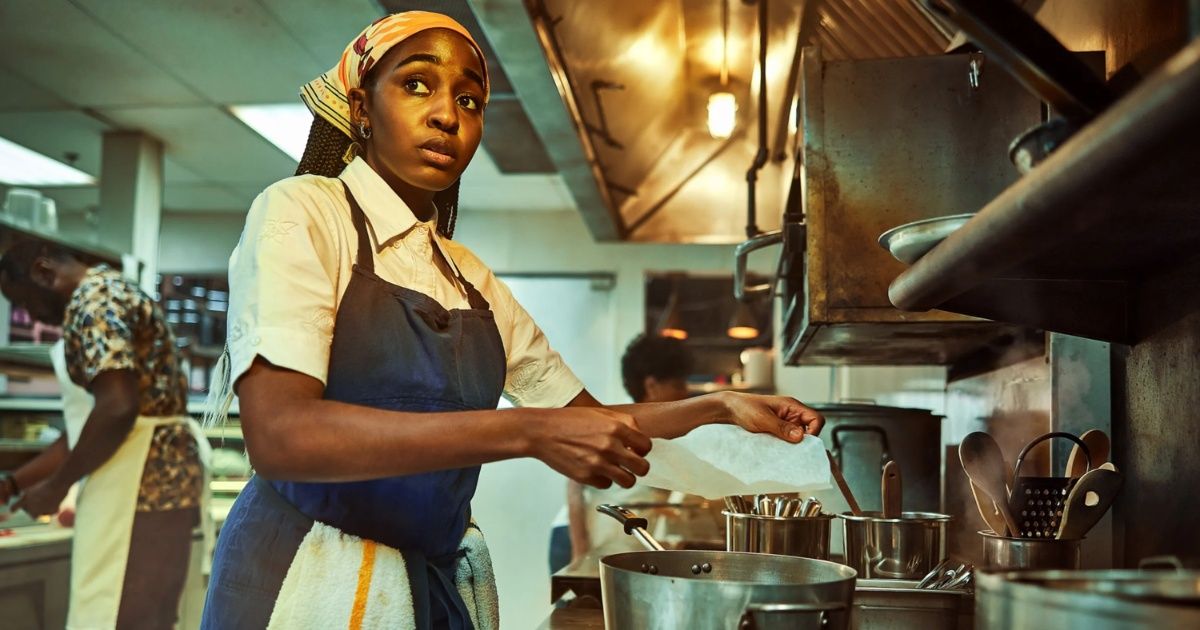 This scene comes from episode nine of the second season, and things are tense in the kitchen as they prep for their friends and family night at The Bear. After a very touching talk between Carmy and Sidney, where they both admit that they wouldn't want to do this with anyone else, or could do it in general, things heat up as the kitchen staff work in fast-forward.
Everything needs to be perfect for this big opening, and you'll be transfixed as the chefs cook, plate, and work in tandem with each other. The song is a perfect choice, as it isn't too in your face, but still enough to make you appreciate it as they prepare to open the new and improved restaurant.
5
Grown Ups (2010) – Walk All Over You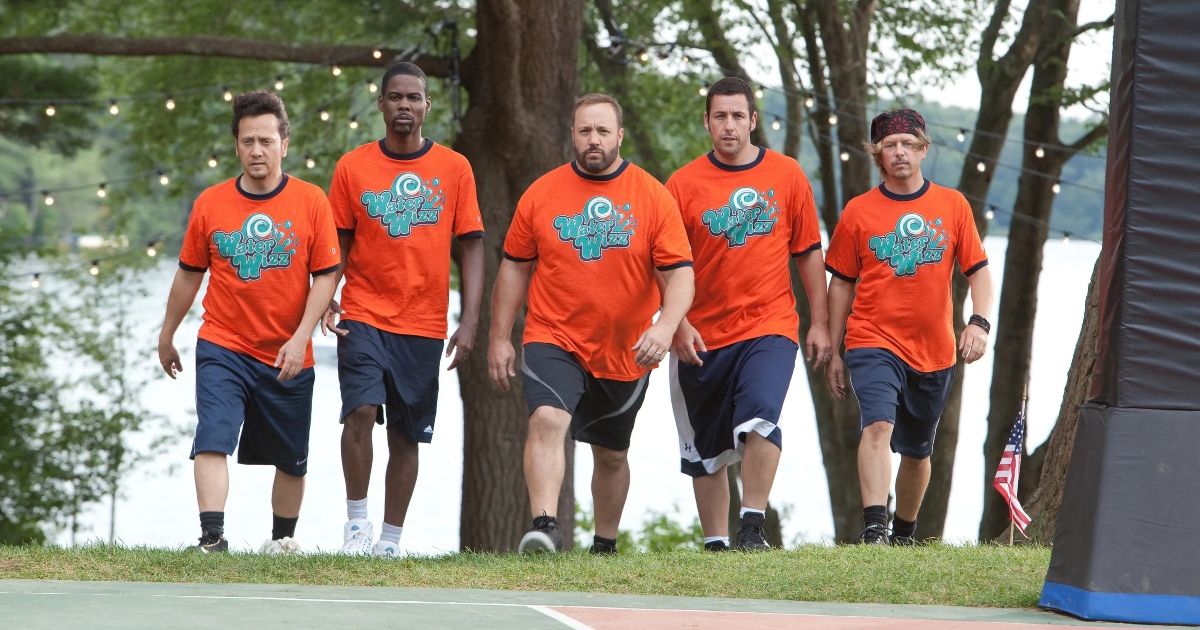 There are many hilarious scenes that come from Adam Sandler's Grown Ups, but one of the best is when the group of friends decides to play their annual game, which doesn't have a name, but really doesn't need one as it's just arrow roulette. The five men all huddle up in a tight circle before Sandler's character shoots the arrow into the sky, and you'll already be laughing as you watch them try to search the sky for it.
They all start to bolt one by one with "Walk All Over You" as their soundtrack, and things majorly slow down as they all get hurt somehow, whether it's by tripping on a tree stump or each other. Rob is the only one to stay in place, and he pays for it as the arrow comes back down and lodges itself right into his foot, ending the game immediately.
4
The Bear – Ballbreaker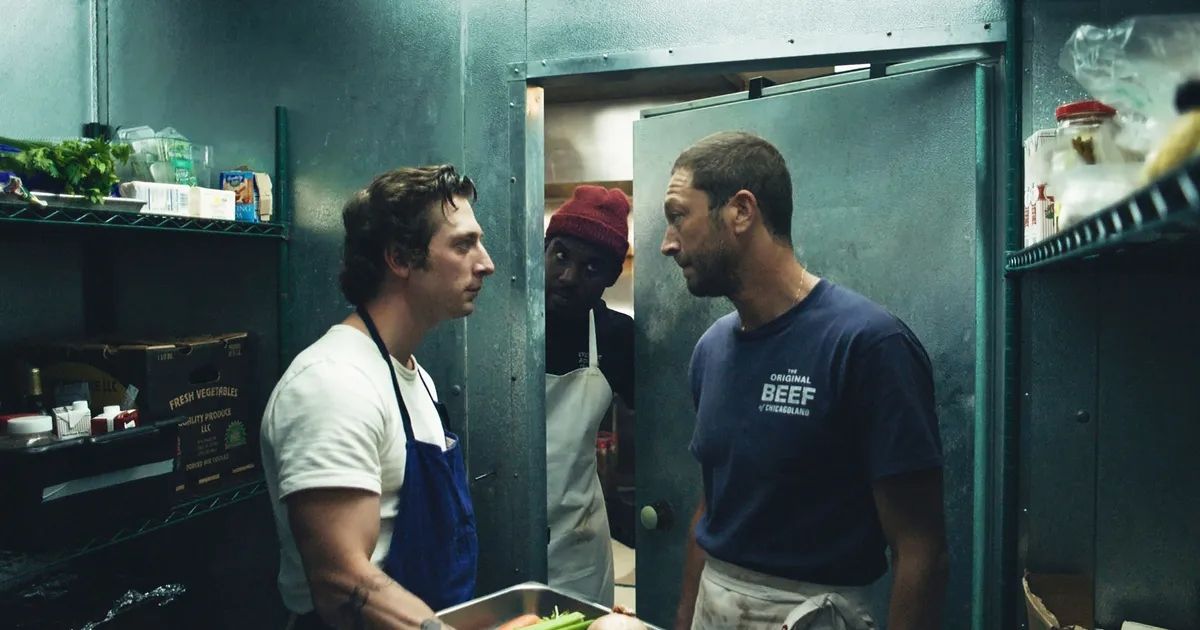 Another entry from The Bear, but it couldn't go unmentioned since it involves Carmy getting mad and fighting with Richie, and the song in the back is the perfect background white noise to the argument. It comes after the health inspector gave the restaurant a C rating due to the way Richie and Mikey were running things, creating many hazards and violations.
"Ballbreaker" is a great needle-drop in this scene because of its call back to the previous episode, where Carmy had to hold a ballbreaker tournament in order to break even for the day. Carmy's still new at The Beef, and Richie doesn't take kindly to the younger guy telling him all that he did wrong.
3
Cobra Kai – Back in Black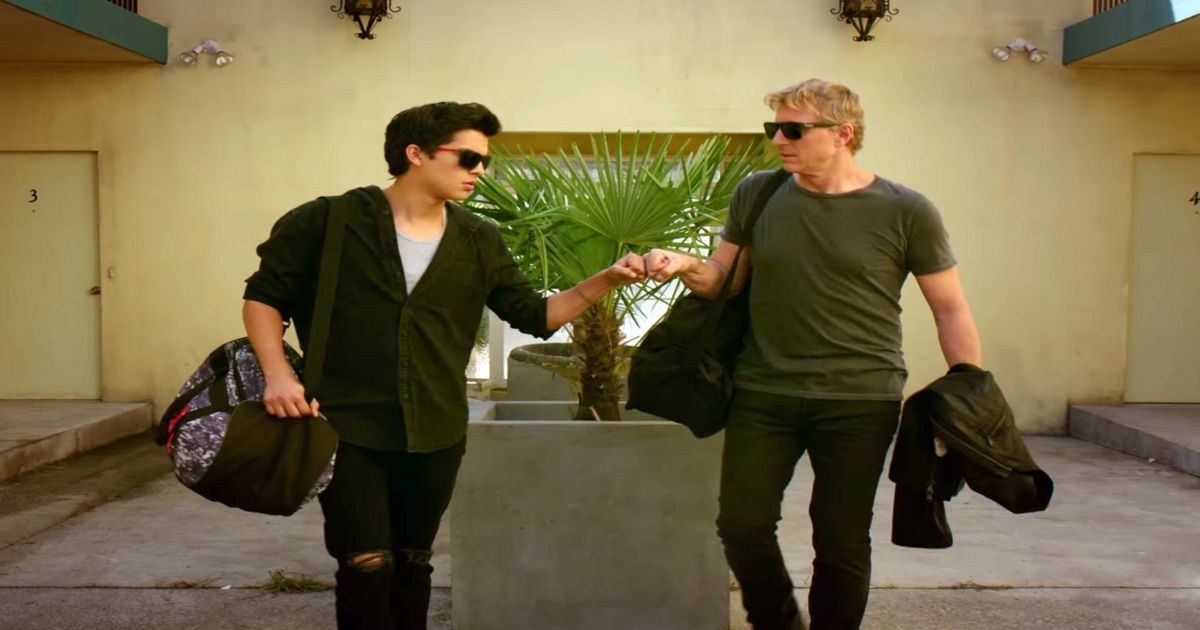 It's no secret that Johnny Lawrence loves rock music, and thinks that any other genre is garbage. After the events of the season one finale, when Miguel won the All Valley tournament by targeting Robby's injury, things are tense between Miguel and his sensei. They work through it in the first episode of the second season, with Johnny giving Miguel some great life advice, telling him that he wants him to be the best.
In the second episode, any and all tension has dissipated as Johnny picks Miguel up for practice. The song plays as the two walk in slow motion, and yeah, maybe it's a bit cheesy and too on the nose, but it's a great bridge from the awkward tension from before.
2
Deadpool 2 (2018) – Thunderstruck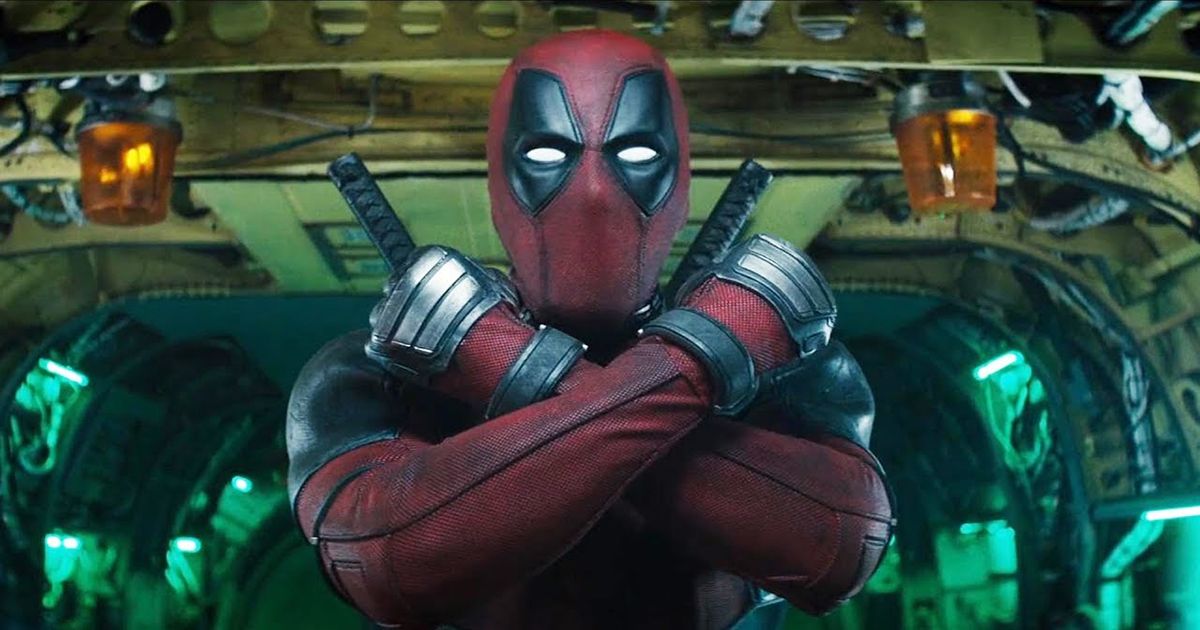 The sequel to Deadpool was highly anticipated and exceeded expectations, which made the audience hopeful for a third, which is set to be released sometime soon (hopefully). In this great scene, "Thunderstruck" is used when the gang of anti-heroes jump out of the back of the plane.
There isn't time for overthinking, as Deadpool yells at his team to get out there, even going so far as to shove someone out when he takes too long. "Thunderstruck" is one of those songs that can pump just about anyone up, and it happens in this scene right here.
Related: Deadpool 3: Why Fans Are Hyped for the MCU Film
1
Iron Man (2008) – Back in Black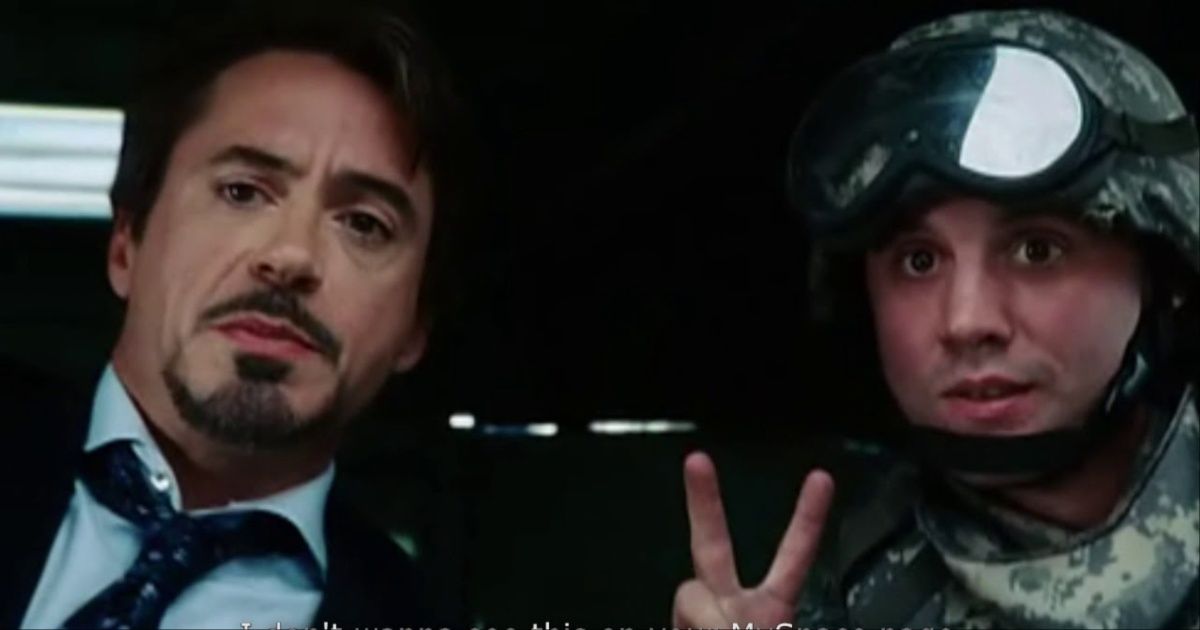 The song that started it all for Tony Stark and his characterization, "Back in Black," would quickly become associated with the superhero, as well as AC/DC as a whole. The iconic song plays during the opening of the first Iron Man, before he was a superhero and just an eccentric billionaire. It's the audience's first meeting with what would become one of the most beloved characters in the MCU, and to have this song as his introduction piece, is great.
As Tony started to appear in more movies other than his own, it became clear that rock music was his forte, not only listening to it but also wearing shirts with the band's name on them. "Back in Black" is a very famous song, but ultimately one of the best songs used in Marvel movies, because of who it's attached to.