Cinema is something that should constantly be evolving. With that said, it's rare to see movies that break free from the typical structure of filmmaking that we know. In 1980, a horrifying film entitled Cannibal Holocaust came on the market and shocked critics and audiences alike. Many consider this movie to be the first found-footage film in history. It introduced us to a new type of movie where even though the plot is fiction, the film is made in such a way that it feels as if you're watching real footage.
This underground film paved the way for classics like The Blair Witch Project and Paranormal Activity. Since then, filmmakers have been utilizing the found footage technique to span across all genres of filmmaking. Even if you know what you're seeing isn't real, found footage filmmaking still creates an atmosphere that is special and original in comparison to regular narrative films. It also gives filmmakers new possibilities and has resulted in even more ways to make a film in the modern age. With that said, here are the best-found footage movies of all time. Pack up those watchlists!
Updated on October 4th, 2023, by Federico Furzan: This article has been updated with additional content to keep the discussion fresh and relevant with even more information and new entries.
20
Grave Encounters
The box office success Grave Encounters has gained a cult following despite earning mixed reviews from critics upon its release. The story follows a group of reality TV ghost hunters who lock themselves in a mental asylum overnight while documenting their experience.
This terrifying ghost story imported from Canada is notable for its effective use of the mockumentary shooting style and even earned a sequel. Unfortunately, the follow-up failed to capture the spirit of the original.
19
The Bay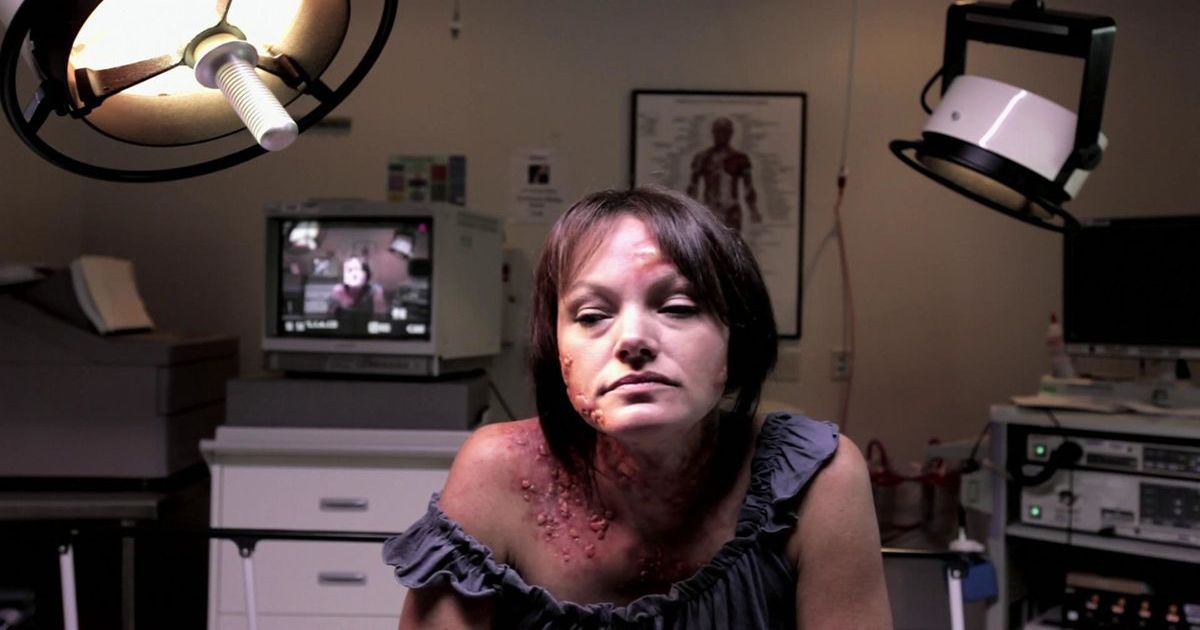 This 2012 mockumentary horror film was directed by acclaimed filmmaker Barry Levinson, something that's not often seen in found footage films. It follows a parasitic infection that ravages a small seaside town in Maryland.
The Bay uses video surveillance, news, and police footage to tell the story, giving us a solid pandemic thriller that doubles as an attempt at tricking audiences into believing that it's real. It's body horror/creature feature/found footage. What else can you ask for?
18
Unfriended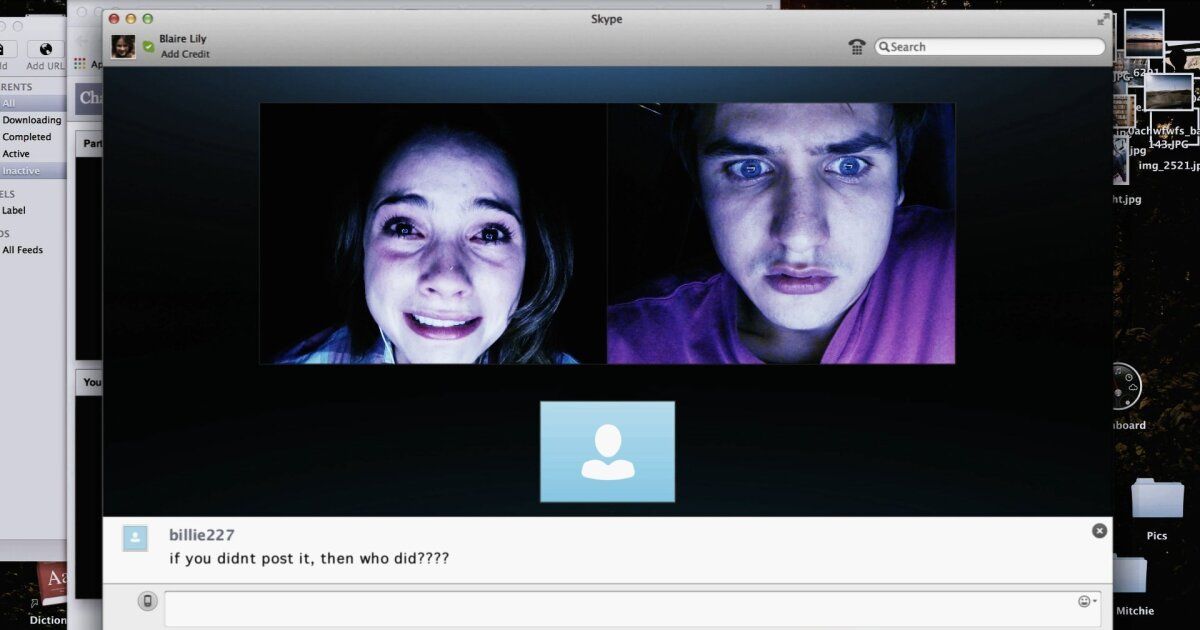 The 2014 horror film Unfriended utilizes Skype technology to tell its story, showing us a new way to make a movie that does not rely on expensive camera equipment. The entire film takes place via webcam as we watch a supernatural Skype user named "billie227" terrorize a group of high school students.
This is all due to a bullying incident in which a girl ended up committing suicide. This is one of the first screenlife films that was ever widely released, proving the concept was just more than a gimmick.
17
End of Watch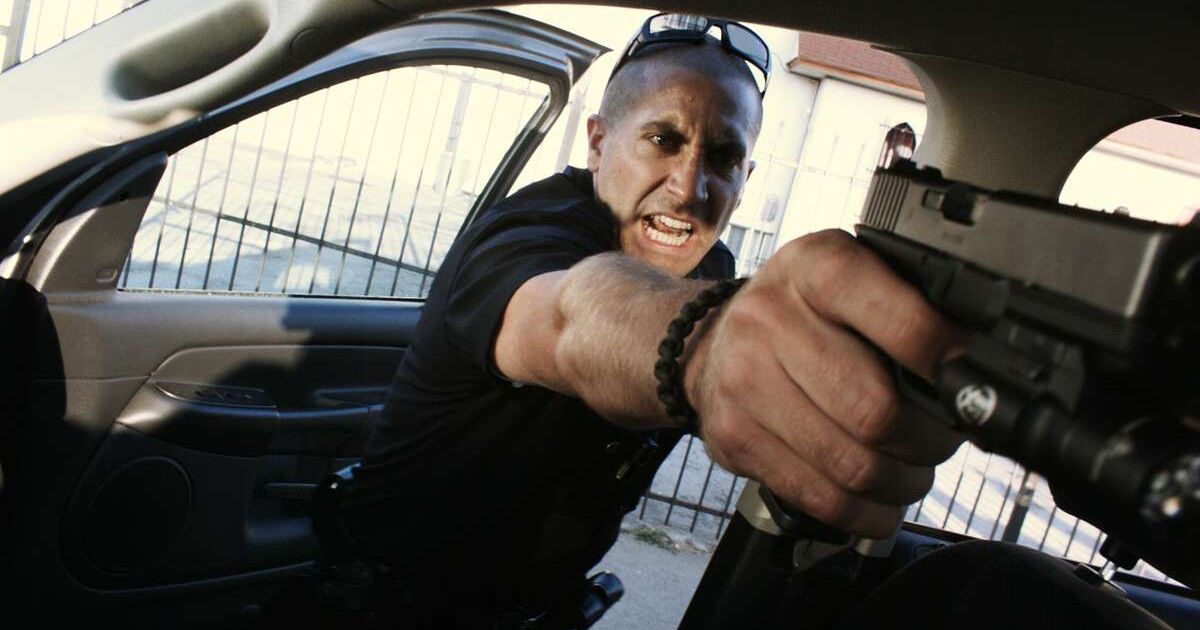 End of Watch is the only non-horror film we selected to be on this list. Nevertheless, it absolutely deserves to be in the top spots for found footage films because of how well-executed its concept is.
It's a simple premise: Los Angeles police officers trying to survive the violent and crime-ridden streets of South Central. The story is told using footage from just about any camera available on the streets and the officers' surroundings. It stars Michael Peña and Jake Gyllenhaal in the prime of their careers.
16
Cannibal Holocaust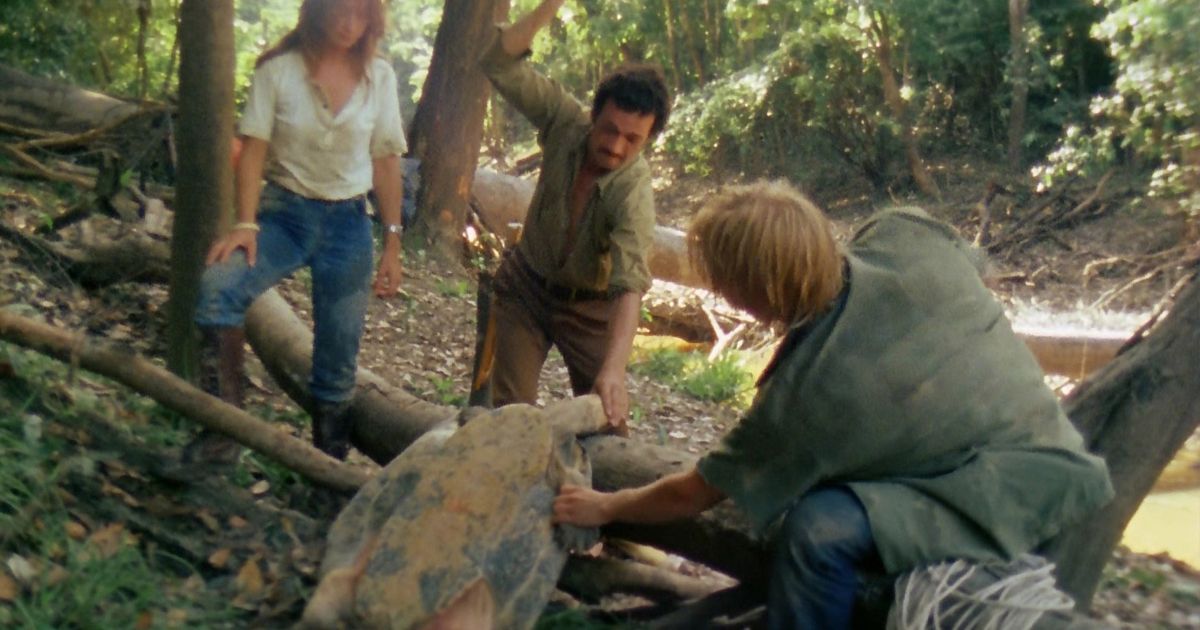 This shocking 1980 horror classic from Italy is one of the most controversial films of all time. As the title suggests, Cannibal Holocaust chronicles the encounter between a film crew from New York and a tribe of cannibals in the Amazon rainforest.
What was meant to be a rescue mission goes horribly wrong, and the film explodes into graphic violence. The violence was so gratuitous for the time that many believed it to be real, and it was banned in several countries. Though it is less likely to be mistaken for real footage today, it remains a highly innovative cult classic.
Related: The Best Movies About Cannibals, Ranked
15
Lost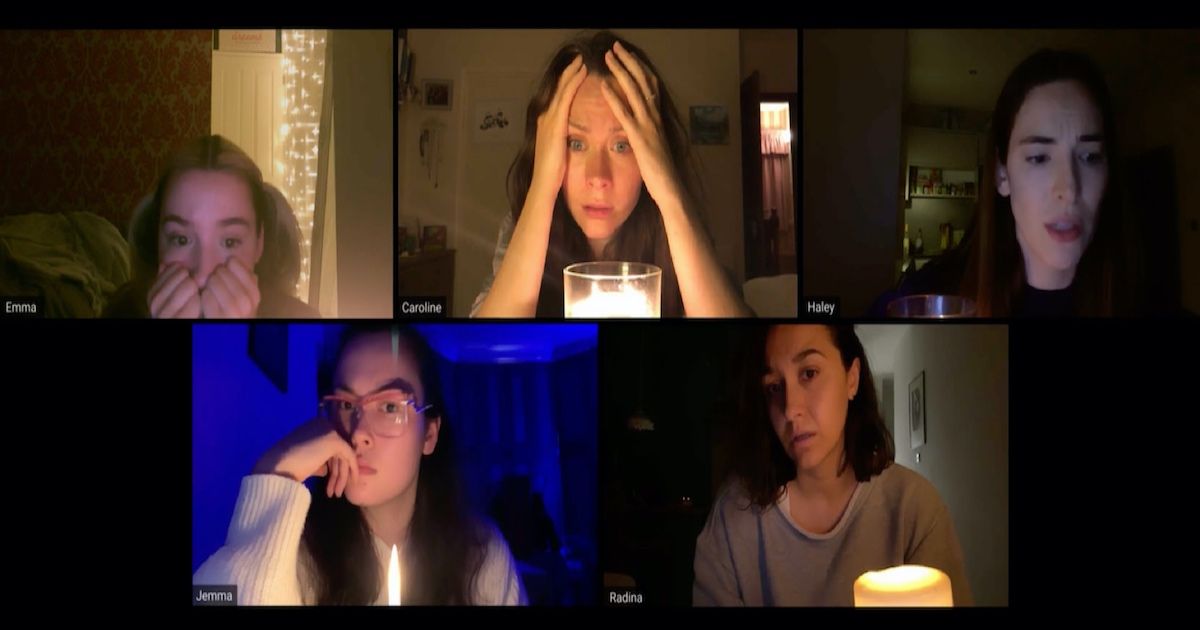 This 2020 British horror film follows a group of friends who remain connected via Zoom technology during the COVID-19 pandemic. Similar to Unfriended, the entire film takes place on a computer screen.
After taking part in a séance, a supernatural force terrorizes the characters taking part in the video conference call. Host was released by the well-known horror production company, Shudder, and it is a perfect example of incorporating topical global events into a movie.
14
What We Do in the Shadows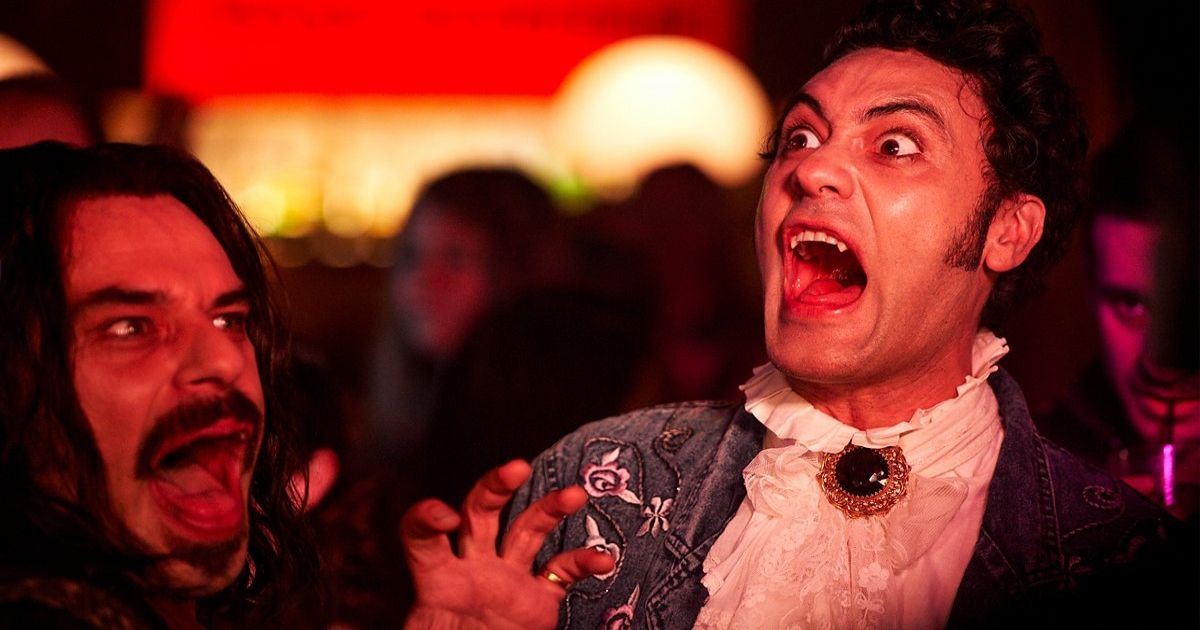 Jemaine Clement and Taika Waititi's spectacular horror comedy What We Do in the Shadows documents the lives of three flatmates in the form of a mockumentary. Only they're not your regular Wellington residents.
They're ancient vampires trying to enter society in modern times. What must have surely sounded like a ridiculous concept in the pitching room, is actually a fantastic film whose popularity was enough to launch a very successful TV show.
13
The Visit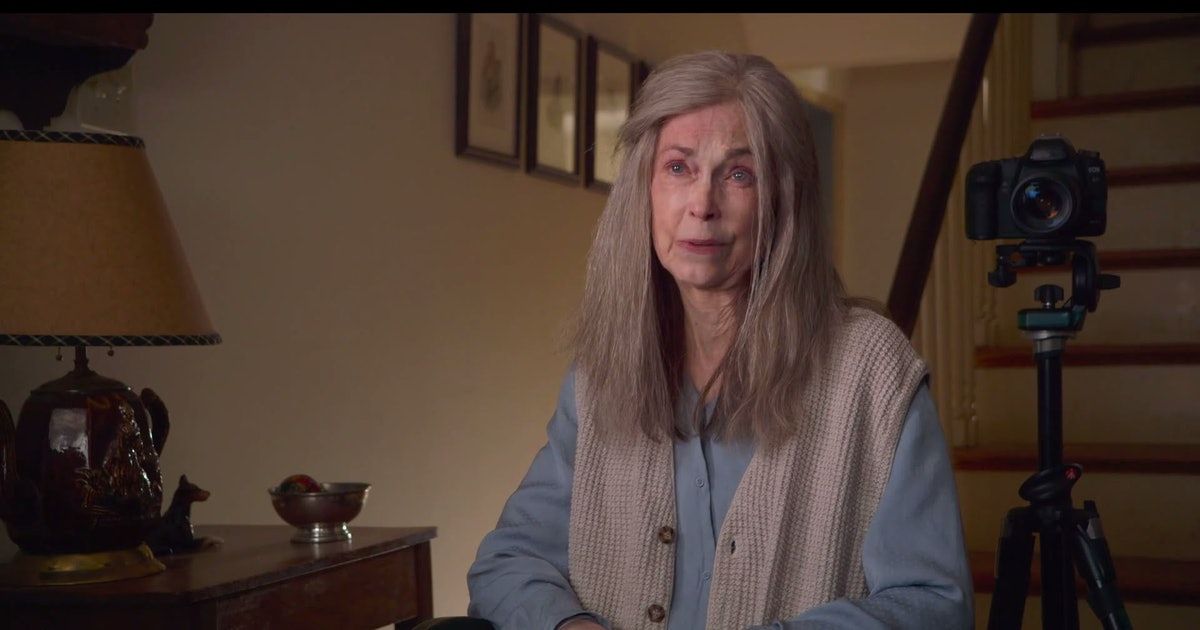 The Visit marked a refreshing return to form for the provocative filmmaker M. Night Shyamalan. He delivers a scary story about a brother and sister who meet their estranged grandparents for the first time, soon realizing that there is something very wrong with them.
The film's effective camera movement, performances, and blending of horror with comedy all make for an effective and unsettling film. If there ever was a reason to believe in found footage as an effective format, the return of Shyamalan to horror has to be it.
12
Horror in the High Desert
Few films on this list are still able to hit as hard as Horror in the High Desert. The concept is pretty simple: a mockumentary telling the story of the strange disappearance of Gary Hinge, an amateur hiker "vlogging" his journey into the Great Basin Desert whose body was never found.
Well, a huge part of it. Most of the film consists of an investigation that only results in eerie findings, but it's that damn third act that will get you. You will never be prepared for what this footage contains.
11
Creep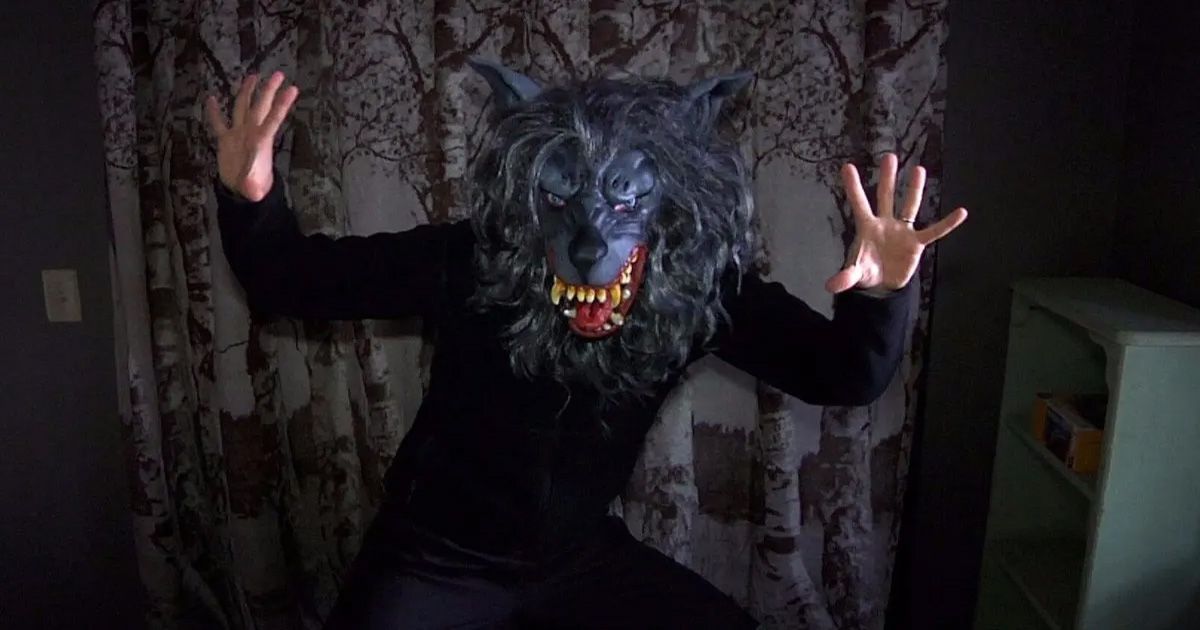 The talented Mark Duplass wrote and starred in this skin-crawling thriller about a man who terrorizes a filmmaker he hired from a Craigslist ad. Creep's jump scares, tension-building scenes, and uncomfortable dialogue make for a chilling thriller, one that's carried by Duplass's brilliant performance.
The equally successful sequel film, starring Duplass and directed by Patrick Brice (also the protagonist and director of the first film), also capitalizes on Duplass' Josef charismatic ability to engage innocent victims.
Related: The 15 Most Underrated Found Footage Films of All Time
10
Rec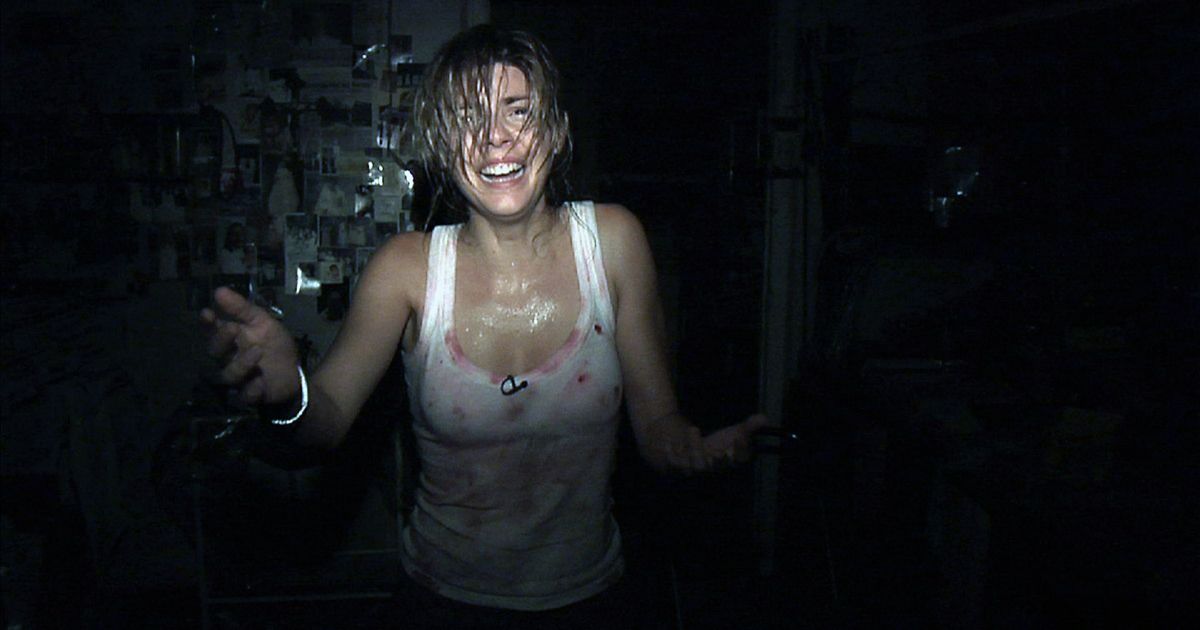 The 2007 Spanish found footage film, Rec, follows a news reporter who follows firefighters into an apartment complex to find that there is an infection turning the tenants into violent zombies. This gritty, atmospheric take on zombie infection hits all the marks of a classic thriller
It received an American remake under the name Quarantine just one year later, but it's just not as good. Rec also blends the film with the demonic subgenre in ways you won't expect. Be prepared for those last 5 minutes of film.
9
V/H/S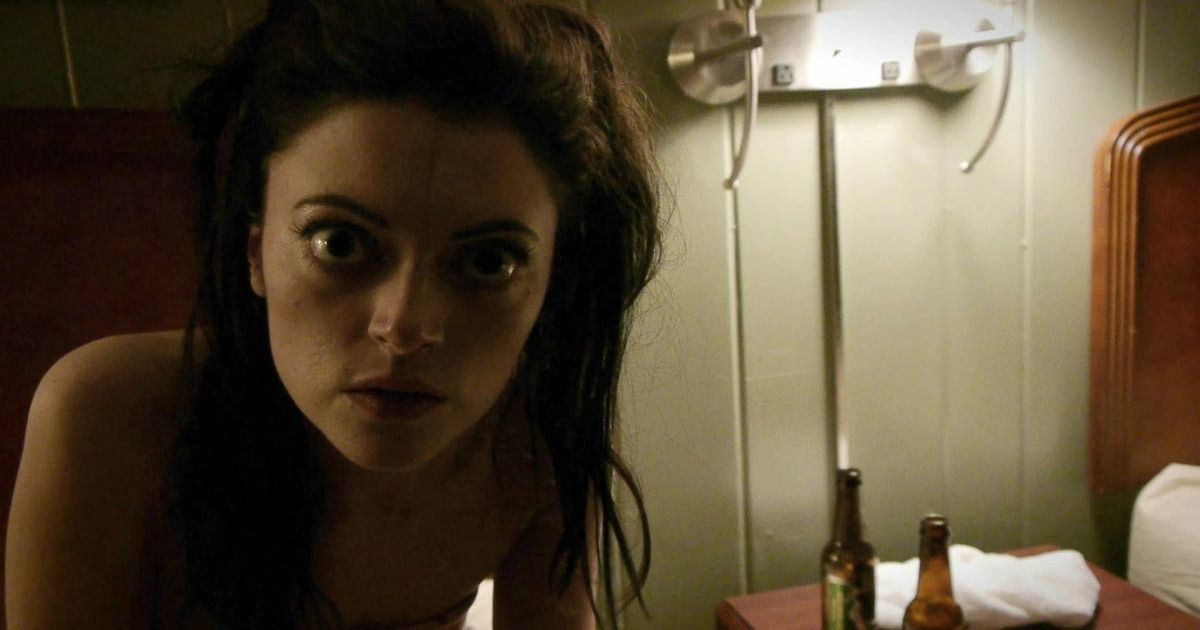 V/H/S is an anthology film made up of found footage shorts made by different filmmakers. Each tale was filmed to resemble grainy VHS tape recordings, hence the title. The shorts are original, scary, and tackle a variety of different topics that horror hounds will truly appreciate.
The film was quite successful and has spawned a number of sequels and spin-offs that are still being released. The latest is V/H/S85, which takes the franchise back to the dawn of the videotape for a new batch of terrifying tales.
8
Searching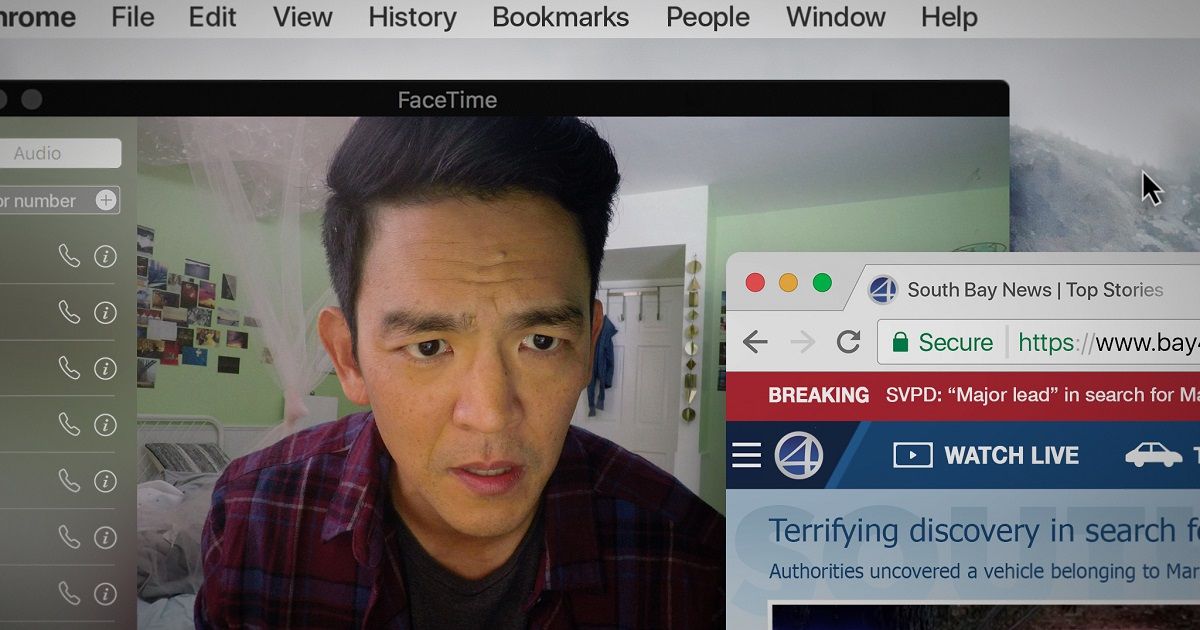 The 2018 film Searching, which stars John Cho, showcased how the found footage technique and screen life format can effectively tell a mystery thriller story. The film follows a father searching for his sixteen-year-old daughter, and his search is shown through computer and cell phone screens.
Cho gives a fantastic performance as the desperate father, though he is often the only actor present in a given scene. The film was a box office success — a major accomplishment for a film that cost only around $800,000-$1,000,000 to make.
7
Paranormal Activity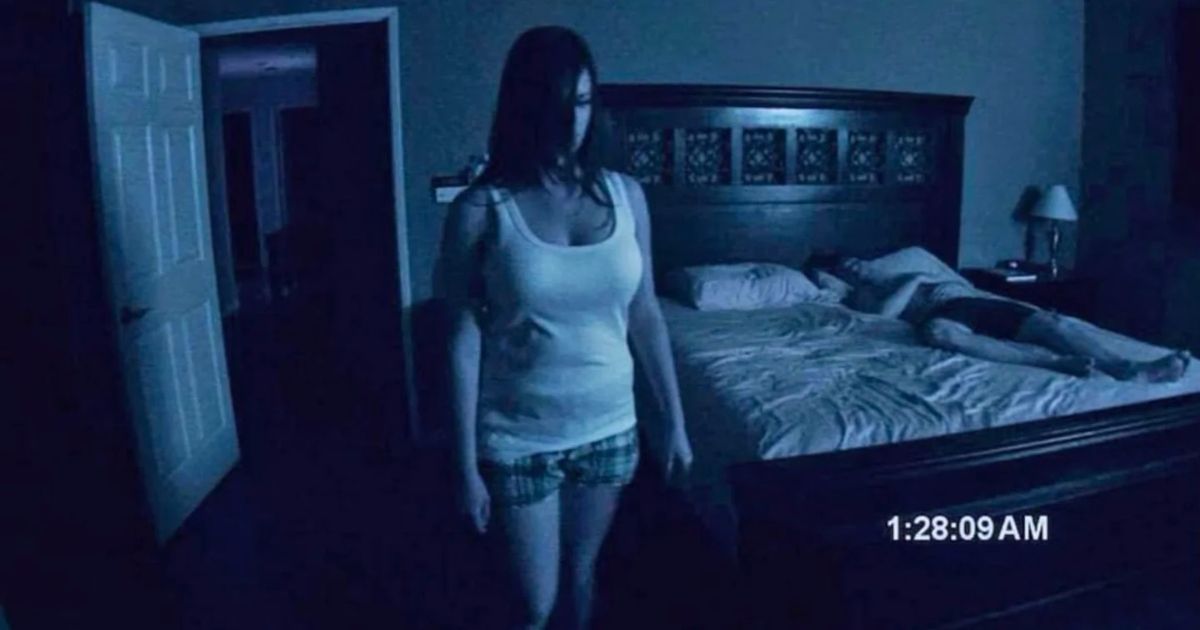 Having the hook of "what you are about to see is real" is an effective method to genuinely frighten audiences, even if the events of the movie are in fact fake. Director Oren Peli scared audiences around the globe with Paranormal Activity, his low-budget film about a couple terrorized in their home by a supernatural presence.
The film uses practical effects and video surveillance footage to build tension and shock audiences. Paranormal Activity was made on a shoestring budget, but it nevertheless went on to create one of the most successful horror franchises in history. 
6
Chronicle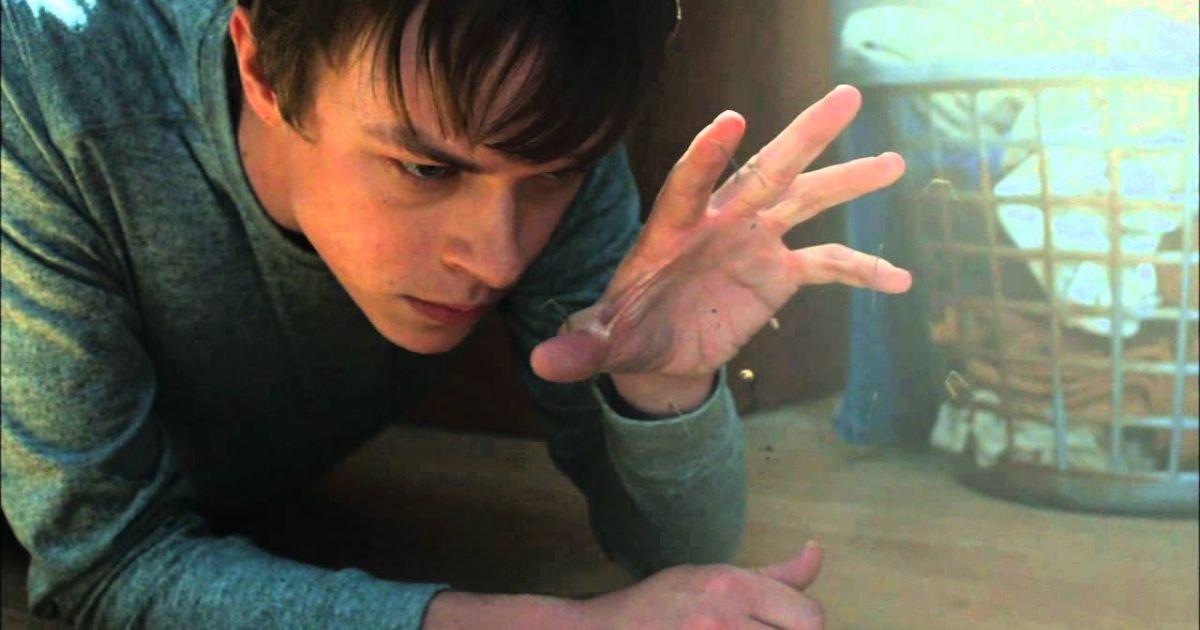 Josh Trank's 2012 science fiction film Chronicle presents the story of three friends who discover an object, possibly from another world, that gives them all telekinetic powers. The visuals in this film are fantastic and the cast delivers fine performances.
Most notable, however, is the way that it innovated the genre of superhero movies, taking a found-footage approach and grounding the story in the lives of "normal" people. The film helped further the careers of Dan Dehaan and Michael B. Jordan, both of whom went on to star in other superhero adaptations.
Related: 15 Best Scores in Horror Movies, Ranked
5
The Taking of Deborah Logan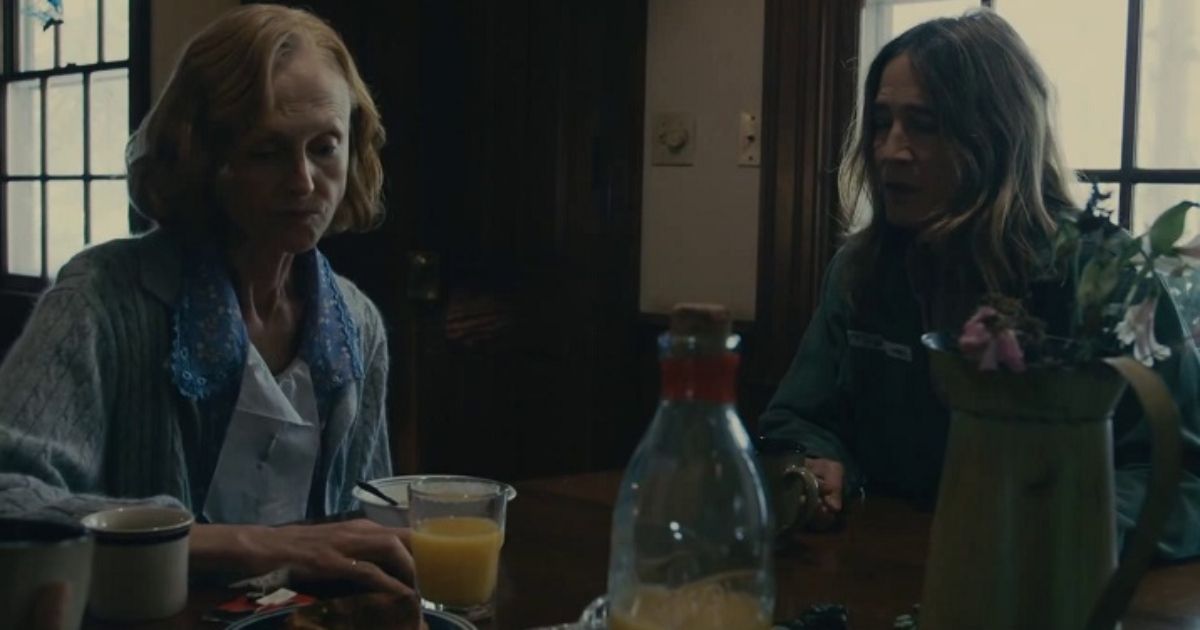 The Taking of Deborah Logan was Adam Robitel's feature directorial debut, but you won't notice any amateurish cheap moves from the director. It's a solid horror film that introduces a scary take on mental health and the deterioration of the psyche that subjects an old lady to something inexplicable.
At least that's what the filmmakers are able to get from the documentary they're making. Jill Larson plays Deborah Logan in perhaps the greatest performance on this list, and the film features a shocking ending that will be hard to forget.
4
Cloverfield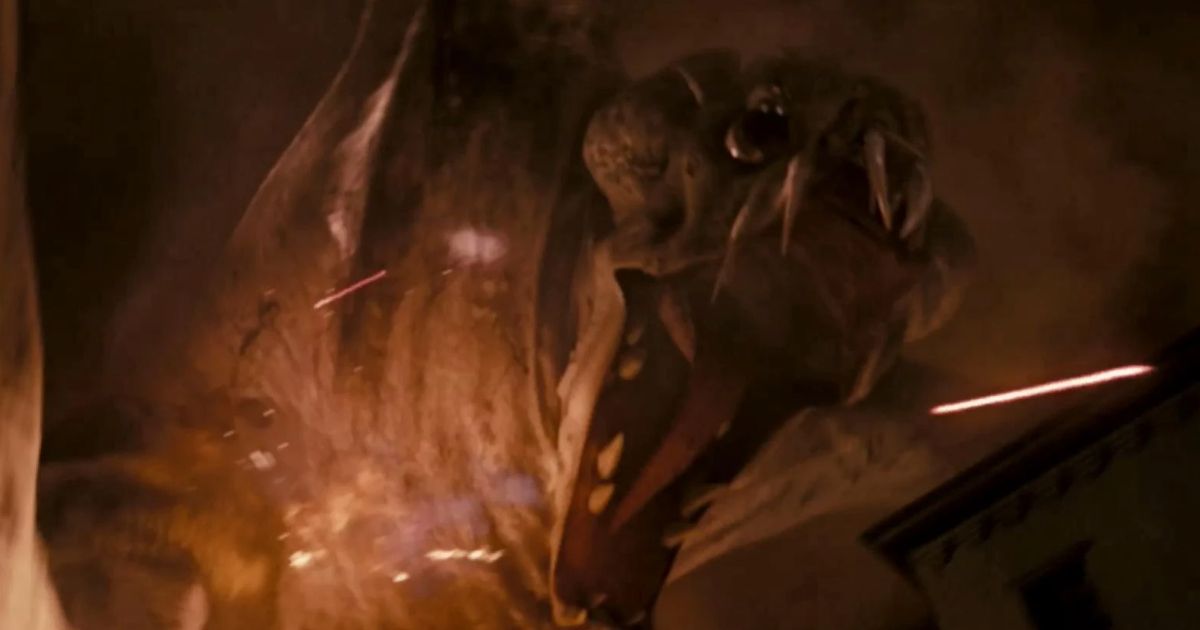 Matt Reeves' long-awaited and secretive Cloverfield was released in 2008 to acclaim from audiences and critics. Reeves and producer J.J. Abrams were the first to use found footage filmmaking techniques to create a big-budget monster movie.
The film follows a group of friends as they try to outrun a giant monster destroying New York City. The special effects in this film are astonishing, and the camera work makes you feel like you're really there. This effect renders the movie more scary and suspenseful than it may have otherwise been. Today, Cloverfield is a veritable franchise.
3
Hell House LLC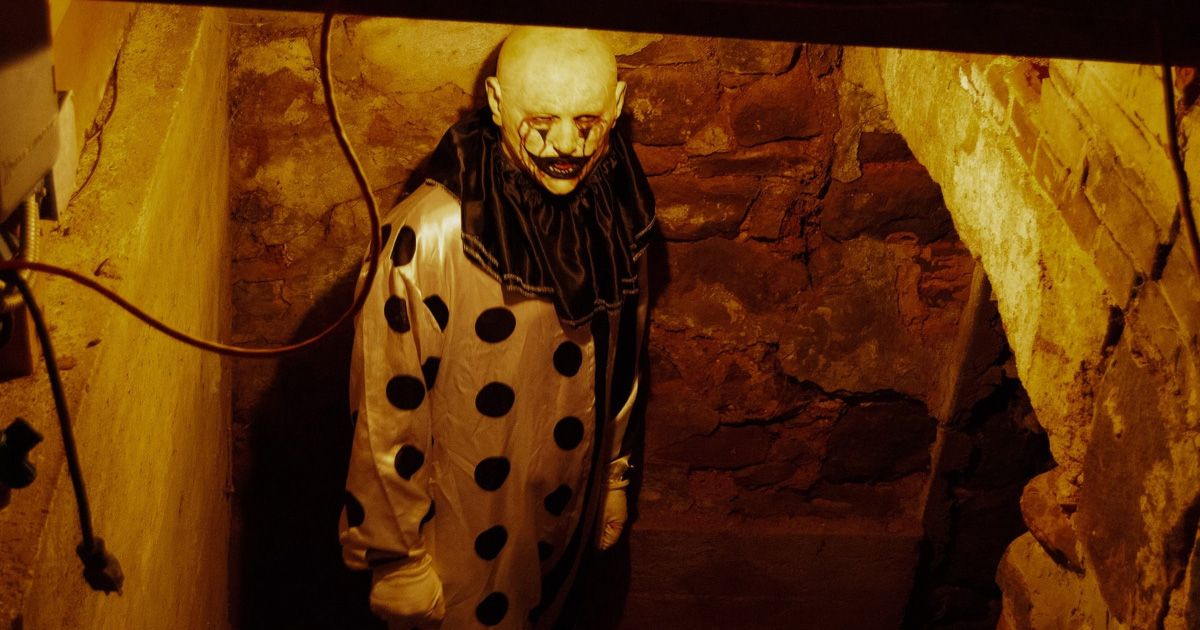 Hell House LLC features the story of a group of friends who come up with a great business idea: put together a haunt attraction for Halloween. Unfortunately, they take their concept too far when they select a real haunted location for their attraction.
Of course, weird stuff starts happening and something horrific takes place on opening night. The film tells the story of the documentary crew trying to put the remaining pieces together. You should watch this one with the lights on. It spawned a franchise that will see its most recent film get released next month.
2
Lake Mungo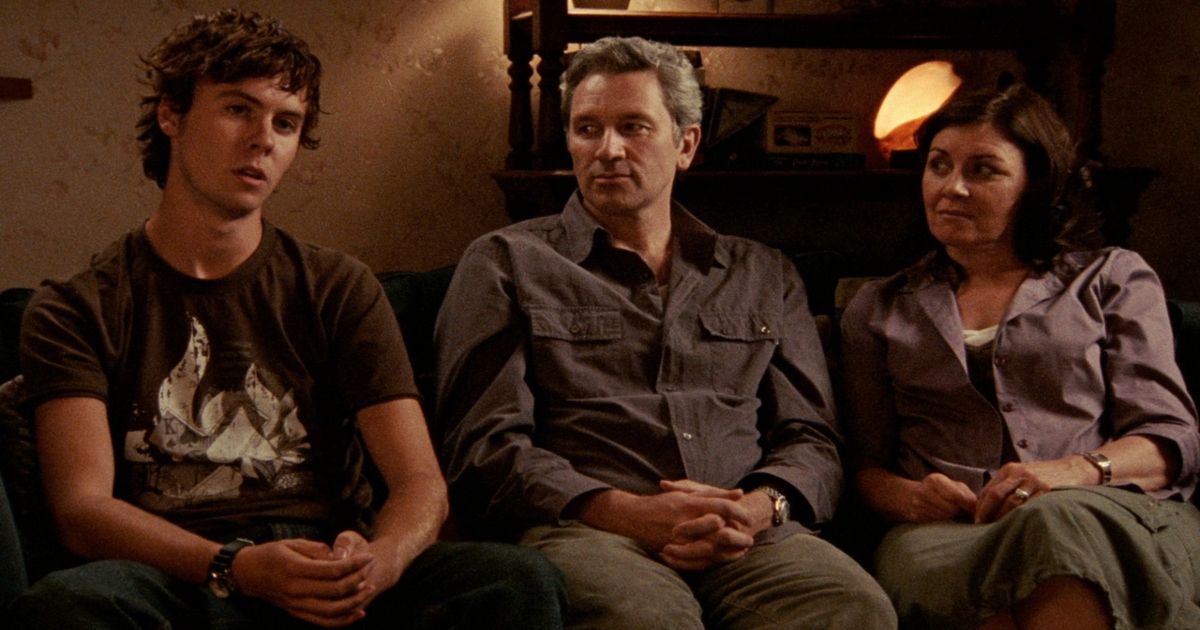 The 2008 Australian horror film Lake Mungo uses "docufiction" techniques to capture and describe the supernatural events that a family experienced after their daughter drowned in a lake. The film utilizes interviewees to tell the story, making it feel as if you are watching a real documentary.
It also features some truly terrifying scenes, and one scare in particular will sit with you long after the credits roll. This was part of the After Dark Horrorfest that went on for almost 10 years in the 2000s, and through which new filmmakers were able to showcase their new horror approaches.
1
The Blair Witch Project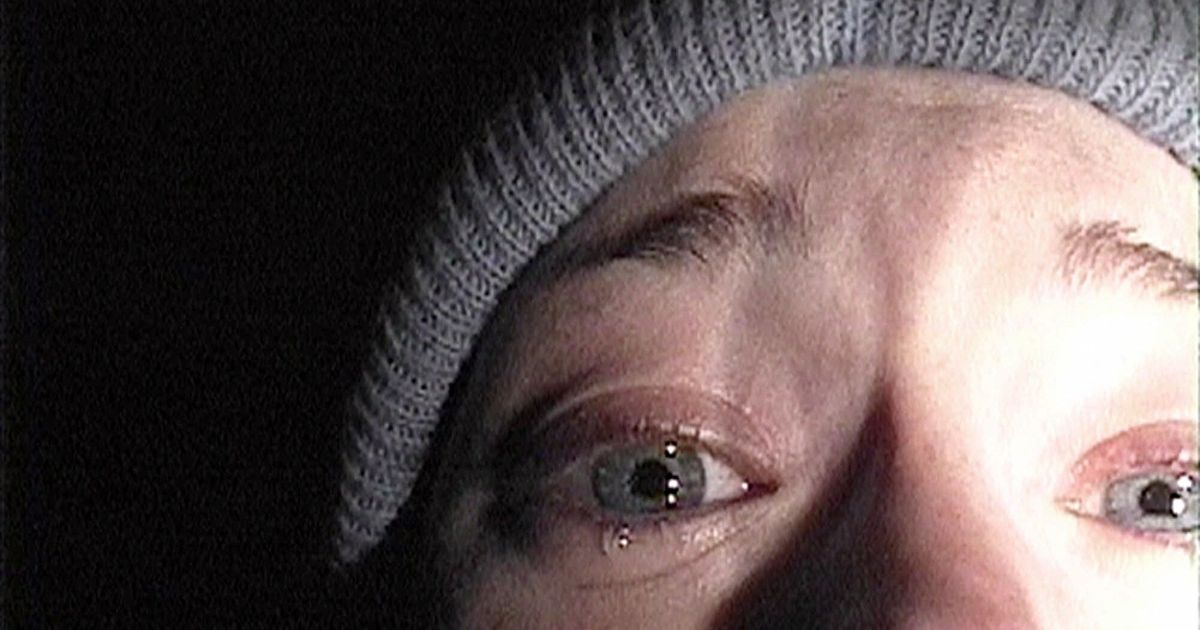 When The Blair Witch Project was released in 1999, many viewers came to theaters under the impression that what they were about to see was real. The film was marketed as "footage" discovered after three filmmakers disappeared in a Maryland forest after attempting to find the urban legend known as the Blair Witch.
This movie is considered a seminal example of found footage cinema; its creepy forest setting, realistic camera work, and convincing performances helped make it a horror classic.