The age of streaming giants may mean we're lucky enough to be living in a golden age of film and TV, but it can also get pretty costly keeping up with them all. For lovers of the Western genre, the likes of Netflix, Max, Hulu, and all the others, do have a great selection of Westerns to watch — the caveat of course being that you have to be a subscriber to enjoy them.
Fortunately, as a great alternative to streaming platforms, YouTube offers a great range of free movies to watch. While the downside is that you may have to sit through a few ads, and the selection isn't as expansive as Netflix's for example, there's still plenty on offer from the tech giant. For some reason, YouTube doesn't widely market this niche service of theirs, and it's not easy to even find everything they have available since there's no way to filter by genre. However, it's an open secret that you can watch free movies and series on YouTube.
These can be accessed and watched directly from the YouTube collection, while some YouTube channels like Gringo also offer fully licensed Western movies to watch as well. With plenty of great classic films from the genre available, here's a list of great full-length Western films you can watch for free on YouTube.
11
McLintock! (1963)
A very enjoyable classic Western-comedy, McLintock! starred the great John Wayne, a legendary actor famous for his roles in many iconic Westerns. As a great novelty, it also starred one of Wayne's sons, Patrick Wayne, in addition to the likes of Maureen O'Hara and Stefanie Powers.
Related: The 10 Best TV Westerns of the 1950s and '60s
Wayne plays G.W McLintock in the film, an aging rancher whose wife abandoned him for a life of being a socialite. He also has a daughter away at college and despite being self-made and wealthy, tries to live a quiet life. However, his land is often coveted by various groups of people which leads to him having to deal with a host of personal and professional problems because of it.
10
From Hell to Texas (1958)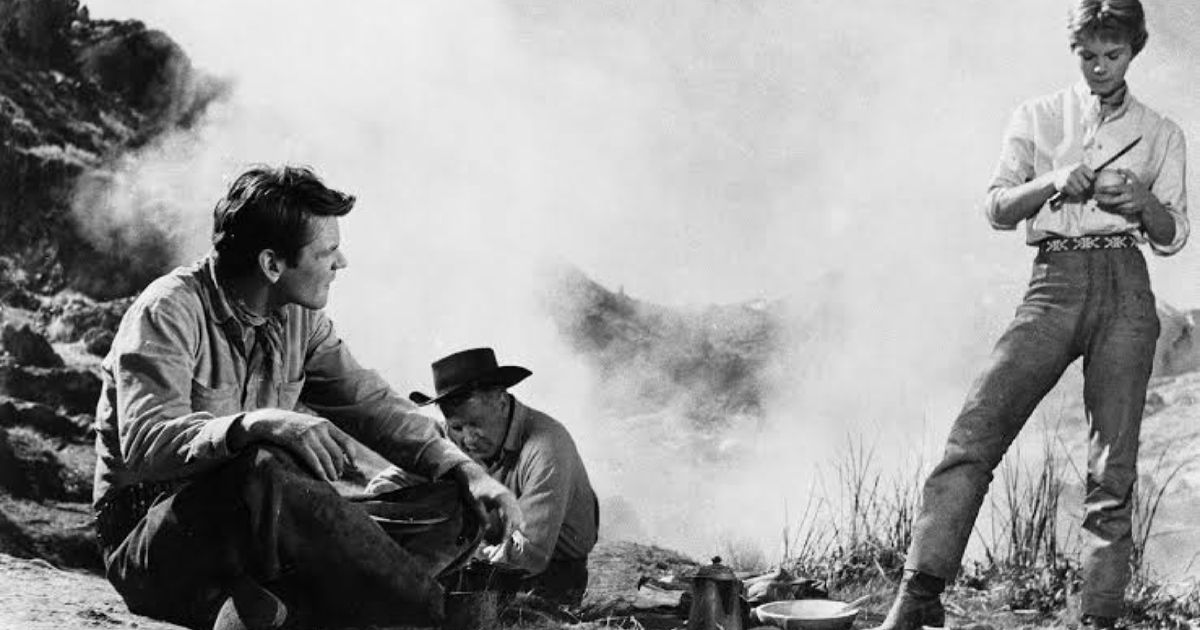 From Hell to Texas sees a ruthless cattle baron named Hunter Boyd send his men out to capture a ranch hand named Tod, whom he believes murdered his son. Tod is mercilessly pursued, and despite protesting his innocence, is tracked down and gravely injured.
After collapsing near a river, Tod is taken in by a kind rancher and his daughter, Juanita, who takes a fancy to him. After providing him food and shelter, the men pursuing him soon bring trouble to their home. Tod, facing a choice to keep running decides to fight the men instead. Though not as acclaimed as other westerns from its time, it was still a solid film. This one starred Don Murray and Diane Varsi as Tod and Juanita.
9
Yuma (1971)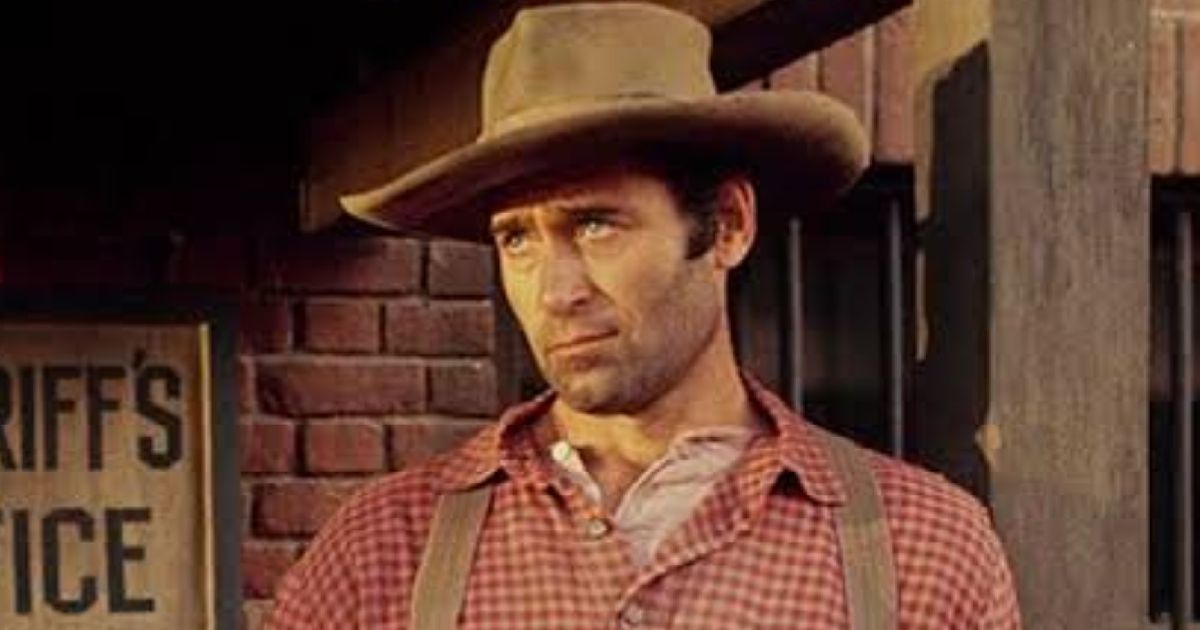 A TV film that was once featured as ABC's Movie of the Week, Yuma was no less enjoyable despite its smaller budget. It featured Dave Harmon as Clint Walker, a former US Army Lieutenant. Walker is sent to the town of Yuma as its new US Marshall after his wife was sexually assaulted, and she and his son were murdered.
Baying for revenge, Walker's only lead on the perpetrators is that they were wearing army uniforms. After entering the town, he's soon thrust into tussles with the local drunks and criminals. Walker quickly realizes that despite having a wealth of experience as a Marshall, he's going to have his hands full with this town.
8
Death Rides a Horse (1967)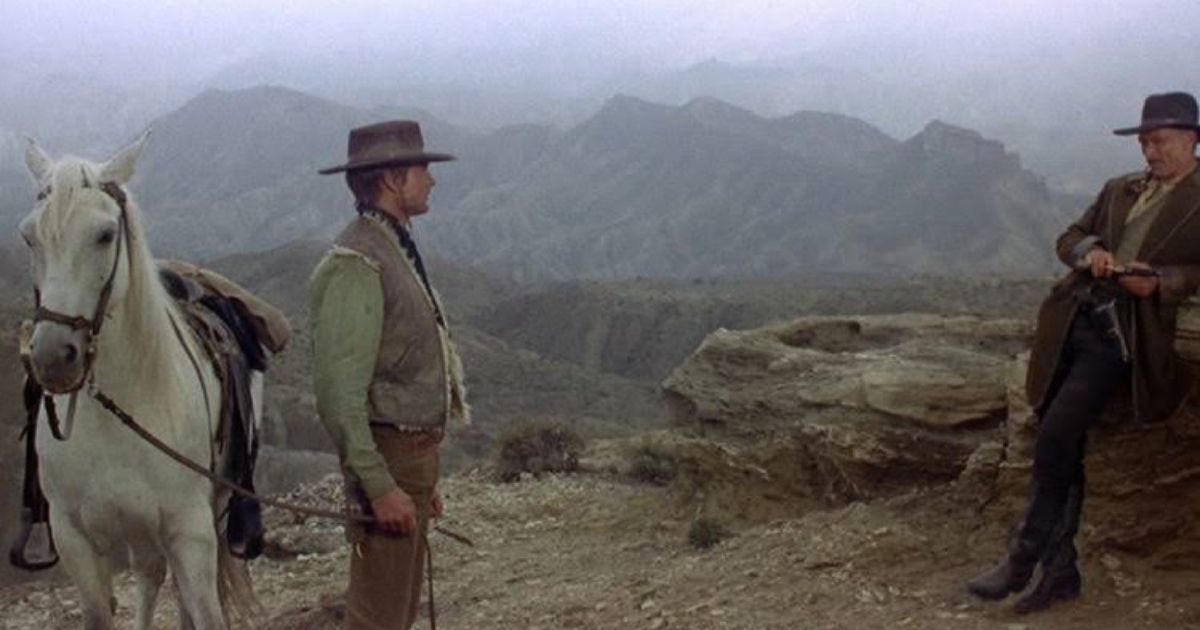 A gritty film from Italian director, Giulio Petroni, Death Rides a Horse was a classical revenge western. The film garnered praise for its realism among most spaghetti westerns of the time that were considered more gimmicky.
Related: The 11 Best Women Performances in Westerns
It tells the story of a young boy named Bill who witnesses his father being murdered and his mother and younger sister being brutalized before also being killed by a ruthless gang of men. Bill bides his time for 15 years, learning to become an expert gunman in that time. After memorizing the specific traits of each man who slaughtered his family, he returns to exact revenge on each of them.
7
Lone Wolf McQuade (1983)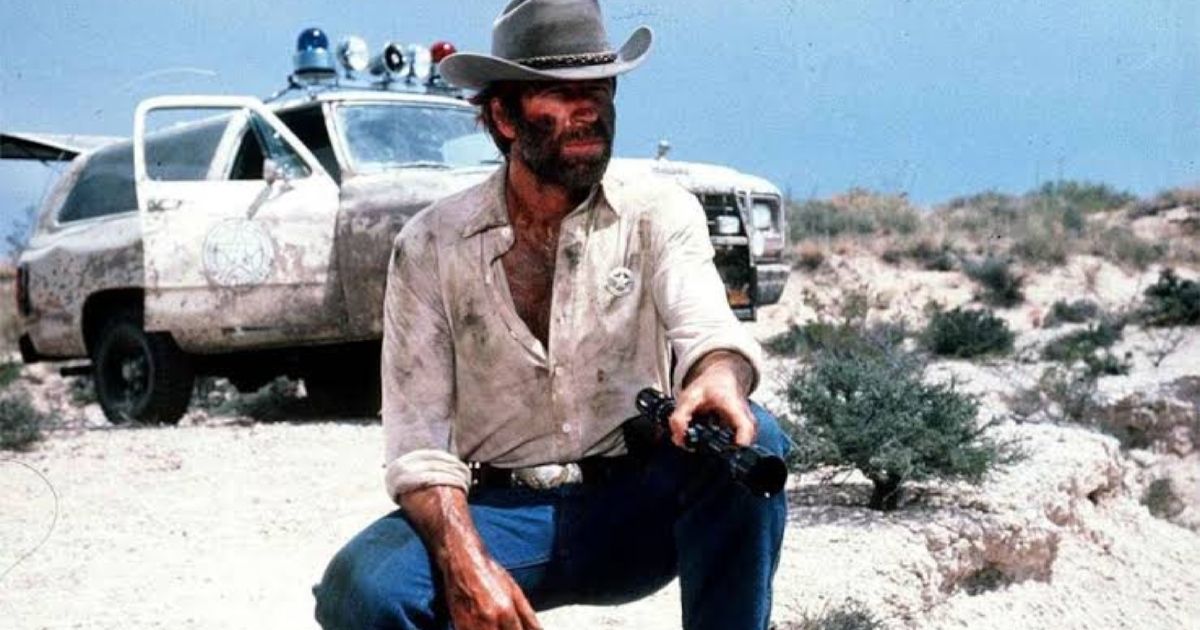 Starring Chuck Norris and one of the icons of Westerns, David Carradine, Lone Wolf McQuade saw the former play an ex-marine and Texas Ranger who lives a solitary life with his pet wolf. Forced to work with others by his commander, McQuade's lifestyle is tested further by a woman who breaks through his rough exterior.
His daughter and her boyfriend are later hijacked, with the young man being killed and the girl being hospitalized. This sends McQuade on a mission as he works with his new associate to track down the people responsible and exact justice on them. A modern Western for its time, it was acclaimed, with Norris in particular being singled out for his stoic performance in it.
6
Something Big (1971)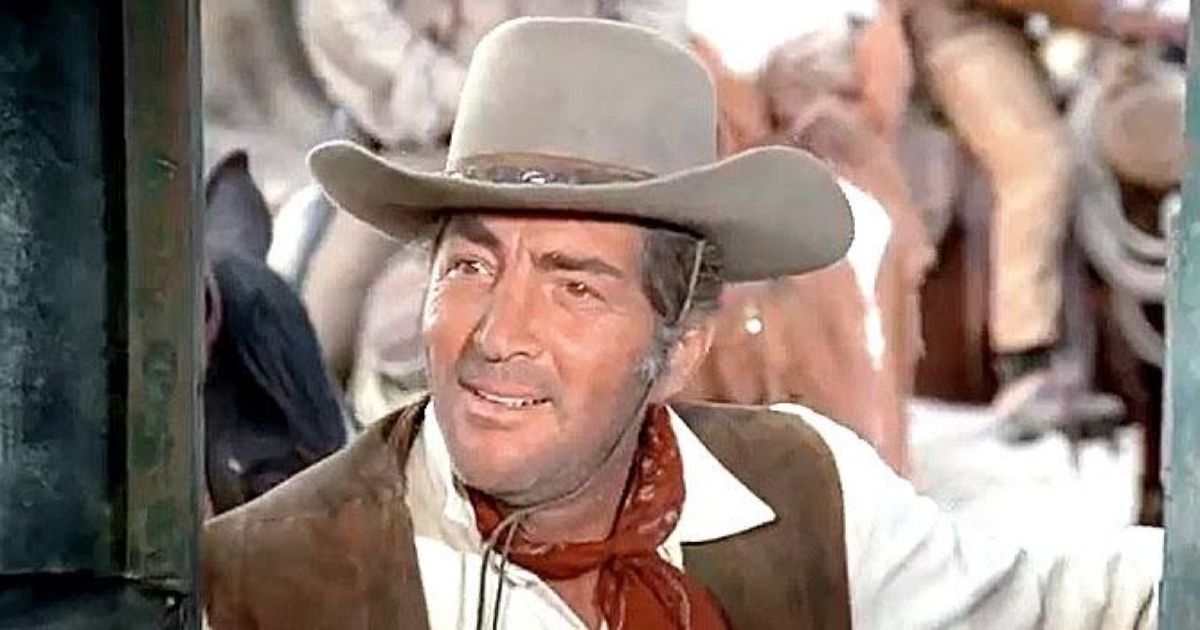 Another great Western-comedy, Something Big was a film led by the legendary Dean Martin. A very cheeky film, it showcased all the comedic talents of Martin as he played an aging bandit named Joe Baker. Joe is awaiting the arrival of his fiancé, the beautiful Dover McBride.
Determined to complete one last score, but wanting this one to be "something big," Joe has his work cut out for him since his own associates can be a handful. On the other hand, he also has to be careful since a hot-headed army Colonel is determined to take him down, while he also awaits the arrival of his wife before retirement. With time against him, Joe and his gang race to execute his last big heist.
5
Ride Lonesome (1959)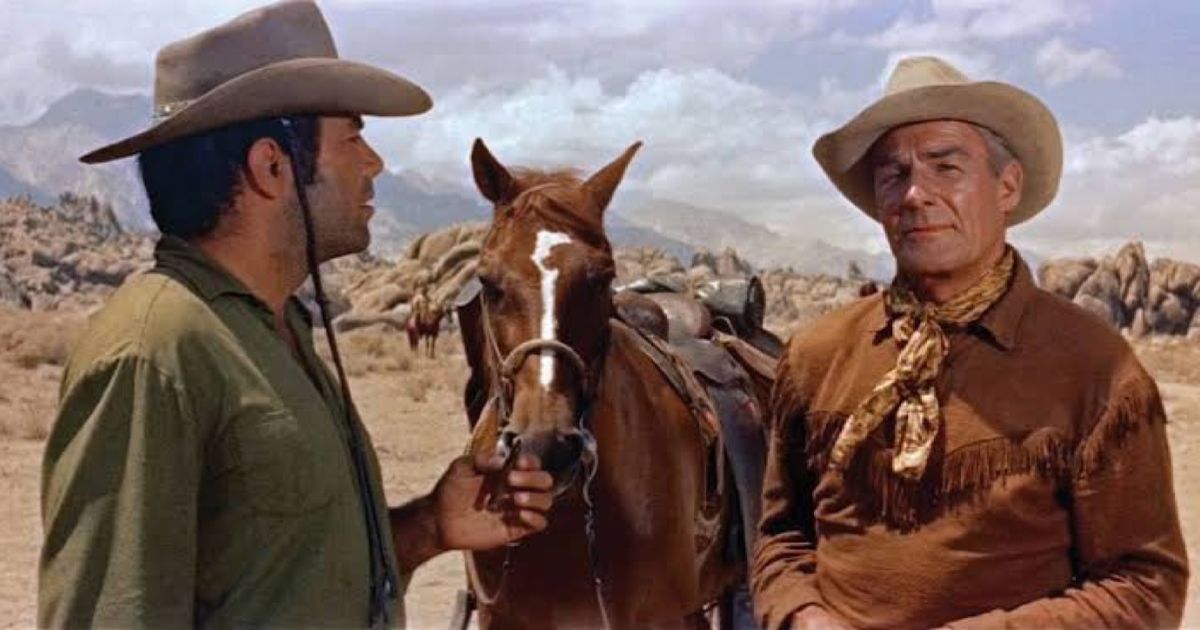 A great film that was categorized by its CinemaScope widescreen production and lush color, Ride Lonesome told a gritty tale of a bounty hunter named Ben Brigade. Brigade gets swept up in defending a settlement that he and his prisoner take shelter in while he's transporting the man to Santa Cruz.
As things play out, it soon emerges that Brigade has a hidden agenda. After helping the residents at the settlement, a widow decides to accompany Brigade on his journey. Along the way he commissions two outlaws to help him, unaware that the men are also hiding a secret of their own.
​
4
Santa Fe Passage (1954)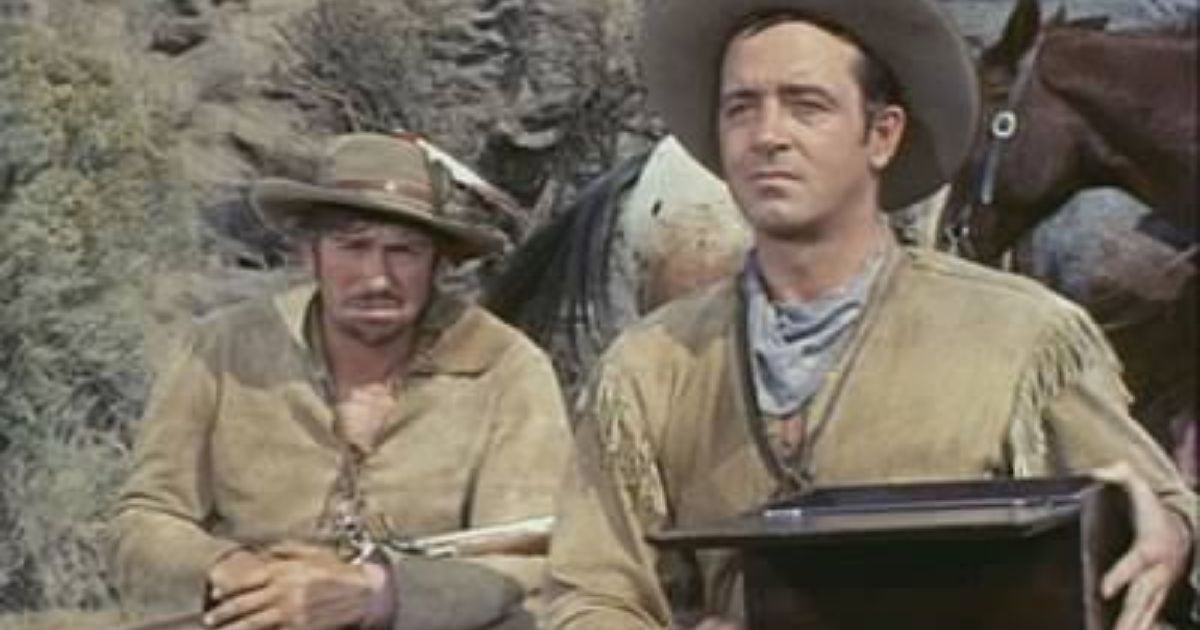 While not as famous as other classic westerns from the period, Santa Fe Passage portrayed the tricky relations that stemmed from the conflicts between residents of frontier towns and Native American tribes. It starred John Payne as Kirby Randolph, an experienced scout who becomes heavily bigoted after his alliance with a local Chief is broken, leading to the massacre of his men.
After being commissioned to transport a couple and their cargo of guns and ammo through Native American territories, Randolph isn't happy when a Native American woman is one of the passengers in the wagon train but puts aside his bigotry as he becomes attracted to a young passenger named Auriele. They encounter many dangers and Kirby ably protects everyone, while the film continually plays up the tension between his bravery and hateful attitude in a manner that made the film ahead of its time.
3
Buffalo Bill (1944)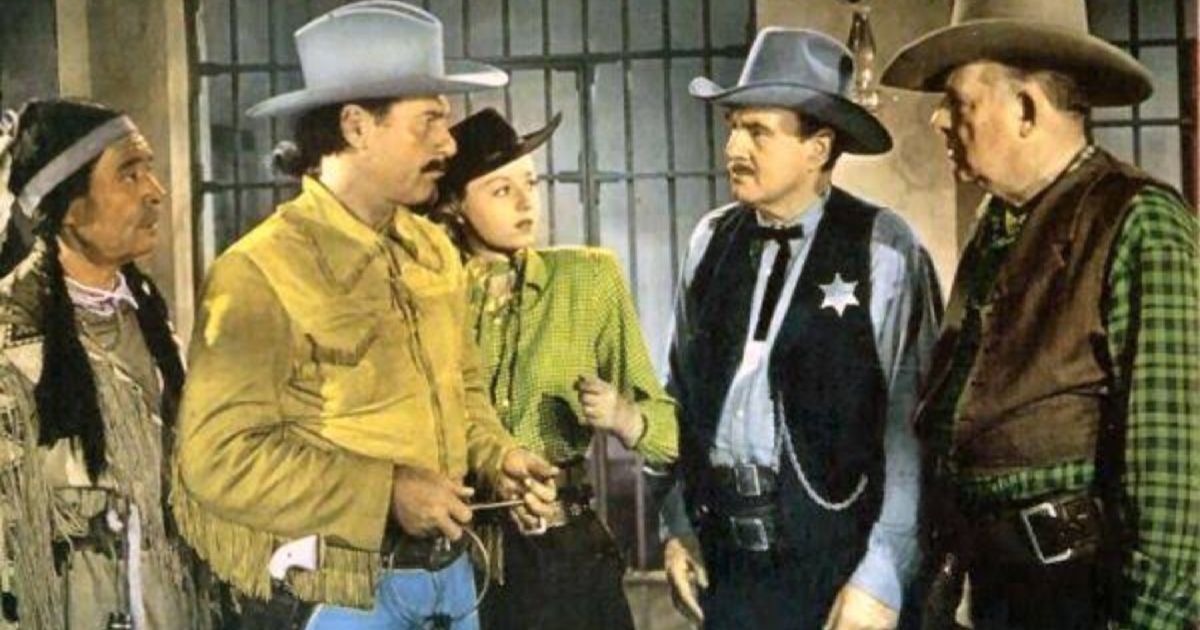 One of the classic original takes of the famous gunslinger, Buffalo Bill tells the tale of the eponymous icon. A fictionalized account of his life, it depicts Bill as a hunter and scout who rescues a Senator's daughter who later becomes his loving wife.
While Bill is friendly and far more tolerant of the native Cheyenne people, when government policies lead to their attacks and exploitation, he's forced to fight against the tribes he once befriended. His exploits earn him a legendary reputation that he later uses to start a traveling show. However, his fame as a performer is threatened when he later speaks out against the unfair treatment of Native Americans.
2
One Eyed Jacks (1961)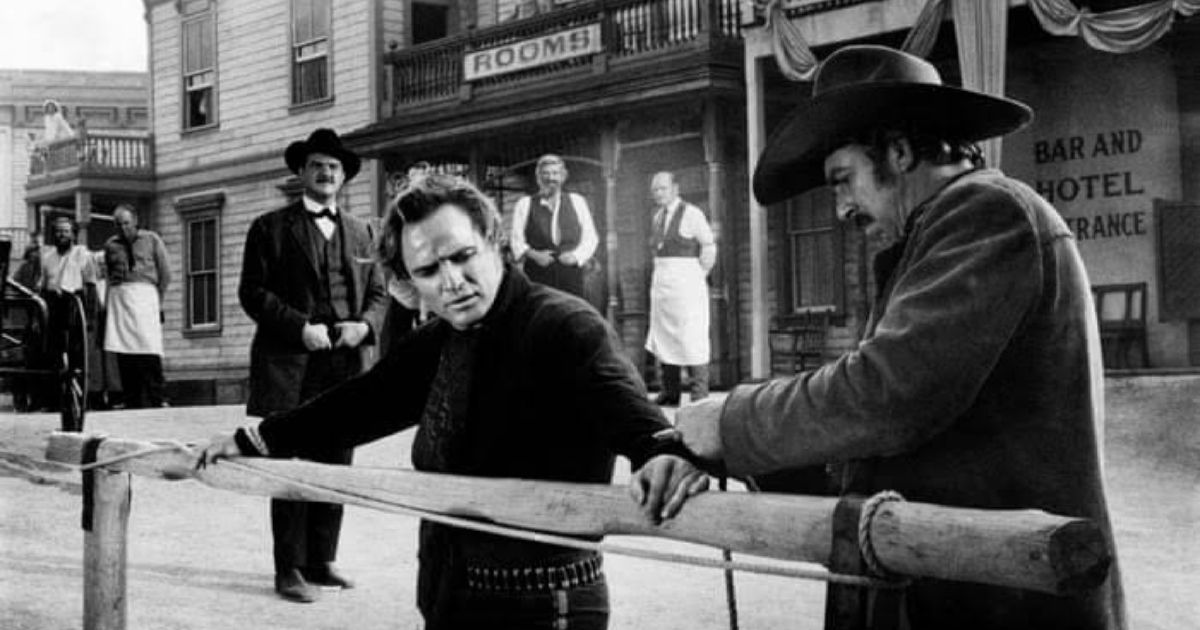 Starring one of the all-time legends of cinema, the 1961 western One Eyed Jacks saw the legendary Marlon Brando as its lead. The actor also showcased his plethora of talents as he took the helm as the film's director too.
A classic tale of revenge replete with sharp dialogue, Brando played a bandit named Rio, who pulls off a bank heist in Mexico with his two partners. However, one of them, Dad Longworth, betrays his partners and makes off with the loot. Rio winds up in prison and languishes there for many years as he plots his revenge. While not a commercial hit, the film came to be retroactively respected and was selected for preservation by the Library of Congress.
​​​​​​
1
The Lone Ranger (1956)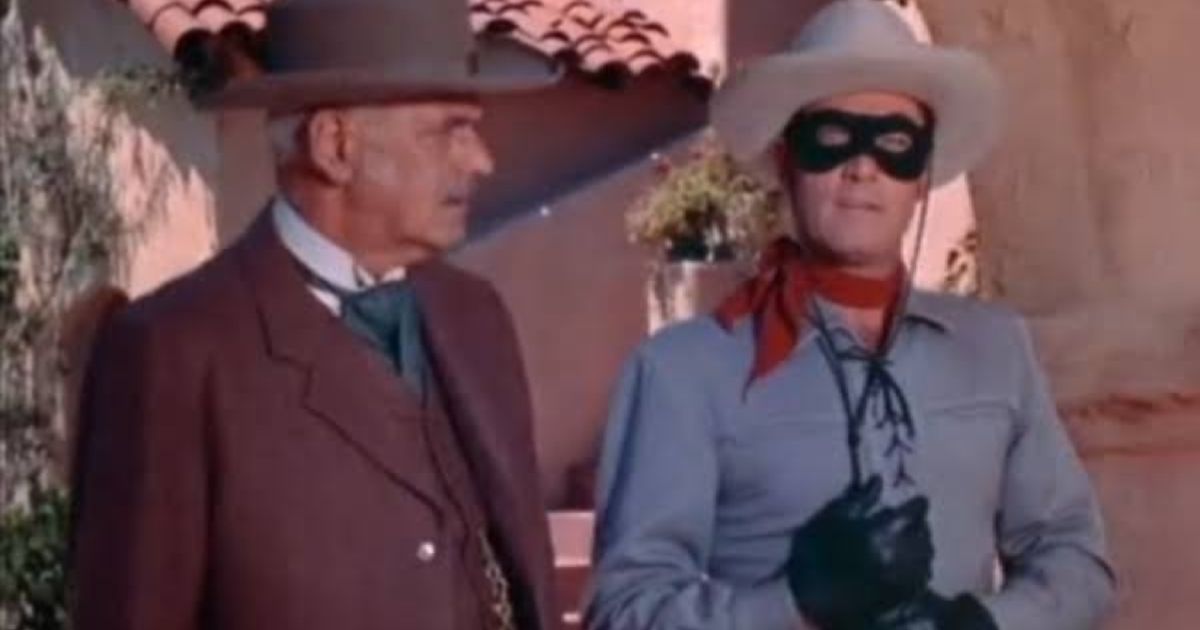 One of the many renditions to feature this classic character, the 1956 version, The Lone Ranger saw Clayton Moore in the lead. Based on the very popular TV series of the same name, the film was the first of two features made as follow-ups to the show. Though cliché laden, the films proved as popular as their TV counterparts.
The film depicts a tale where the Ranger is commissioned by a Governor to investigate supposed raids by a local Native American tribe. He soon learns that the tribe is trying to protect their lands, which contain large silver deposits, from being plundered by wealthy landowners. Uncovering the identities of the real raiders, the Ranger averts a calamitous conflict in a classic tale that highlights the bigotry and exploitation of native peoples of the time.