From the DLCC:
RELEASE: Governor Glenn Youngkin Continues to Aggregate Out-of-State Billionaire Funding to Put Virginia Under Full MAGA Control 
Out-of-State Billionaires are Trying to Take Away Fundamental Freedoms from Virginians
WASHINGTON — Yesterday, CBS News reported MAGA extremist Governor Glenn Youngkin received $4.4 million in donations in just 48 hours from his billionaire, out-of-state backers, including $2 million from far-right billionaire Jeff Yass and $1 million from Thomas Peterffy, another major Republican donor.
These out-of-state billionaires are attempting to buy the Virginia legislature and put Virginia under full MAGA control, taking away the fundamental freedoms and access to abortion for millions of Virginians in the process.
The DLCC has been preparing for this flood of GOP cash, spending early and strategically and investing more than $2 million in Virginia this cycle in order to build winning campaigns and defend the rights of all Virginians across the state.
Still, as Governor Youngkin continues to flood the state with billionaire money, the DLCC knows that it is all hands on deck. To continue to keep up with Youngkin's MAGA Billionaires we need Democrats' full attention and support in Virginia.
Democratic Legislative Campaign Committee Communications Director Abhi Rahman issued the following statement:

"Thanks to our amazing grassroots and donor level support, so far we've been able to keep pace with Gov. Youngkin flooding the state with MAGA billionaire dollars in an effort to strip Virginians of the fundamental freedoms we hold near and dear. However, to continue to keep pace, we need all hands on deck in Virginia now — be it donors, grassroots funders, or volunteers. There is no tomorrow, the time to get involved is now.
The future of the commonwealth, reproductive healthcare in the south, and fundamental freedoms of all Virginians depend on it. We are all hands on deck to show Youngkin and his billionaires that they cannot buy an abortion ban in Virginia."
The DLCC is the official Democratic Party committee dedicated to winning America's state legislatures. Last year, the DLCC defied the odds by not losing any state legislative majorities, flipping four key chambers, and creating four new Democratic trifectas – the best midterm year for the party in power since at least 1934. State legislatures are the building blocks of our democracy and pass the policies that have the biggest impact on Americans' day-to-day lives. 
********************************************************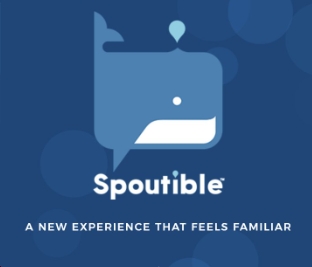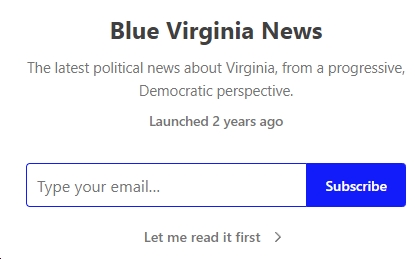 Sign up for the Blue Virginia weekly newsletter