The charming and down-to-earth Keanu Reeves has been entertaining audiences across the world for over thirty-five years, becoming a beloved talent. The wholesome star made his cinematic debut in the 1986 sports drama Youngblood, before going on to appear in a slew of unforgettable hits including Bill & Ted's Excellent Adventure, My Own Private Idaho, Speed, and The Matrix in the ensuing decade.
Reeves continued finding massive success in the new millennium, starring in a wide array of projects like Constantine, The Lake House, and 47 Ronin before reinvigorating his career and becoming a certified action hero in the lucrative and revered John Wick neo-noir thriller franchise. In 2021, The New York Times ranked the actor at number four on their list of the 25 Greatest Actors of the 21st century, with Reeves' star power only growing brighter and brighter. Let's take a look at Keanu Reeves' 10 best movies, according to Rotten Tomatoes' audience scores
10
My Own Private Idado – 80%
In Gus Van Sant's trailblazing 1991 independent adventure drama My Own Private Idaho, River Phoenix and Keanu Reeves star as street hustlers and best friends Mike Waters and Scott Favor, who set out on a life-changing road trip in search of the troubled Mike's mother in Idaho, and are subsequently forced to face their own personal traumas and struggles along the way.
Related: 10 Criminally Underrated Keanu Reeves Movies
The film has been lauded for being a landmark picture in New Queer Cinema and made its buzzed about debut at the Venice International Film Festival where critics and audiences alike were blown away by Phoenix's vulnerable and scene-stealing performance and for his sensational chemistry with Reeves.
9
John Wick – 81%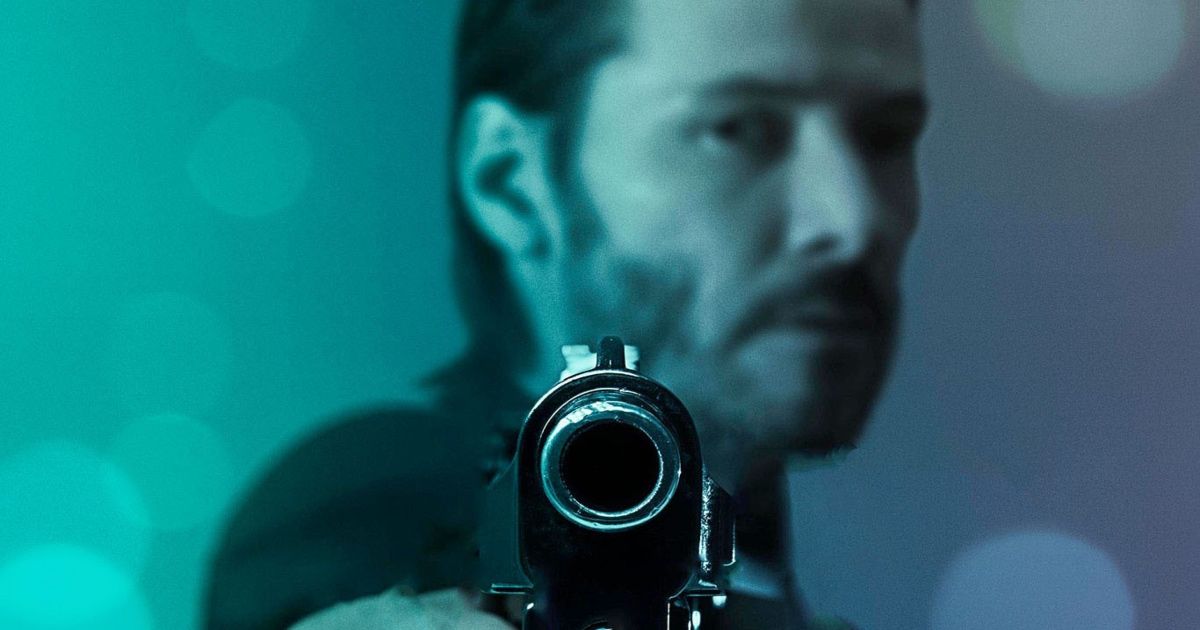 Keanu Reeves became a bona fide action superstar when he appeared as the eponymous legendary assassin in the 2014 action thriller John Wick, following the grief-stricken retired hitman as he attempts to cope with the death of his wife and finds profound comfort in her last gift to him: a beloved Beagle puppy. When a group of Russian gangsters rob Wick and murder the dog in cold blood, the highly-skilled killer embraces his dark side and seeks vengeance against the men responsible, going toe-to-toe with a ruthless crime boss and former employer.
John Wick was a critical and commercial triumph, earning $86 million and rave reviews for the slick action sequences and a phenomenal performance by Reeves, with many deeming it the actor's major comeback as a Hollywood leading man while praising it for revitalizing the action genre. Its overwhelming popularity and fan-following helped establish a lucrative and enduring franchise, leading to three exciting sequels and a prequel television series.
8
Always Be My Maybe – 81%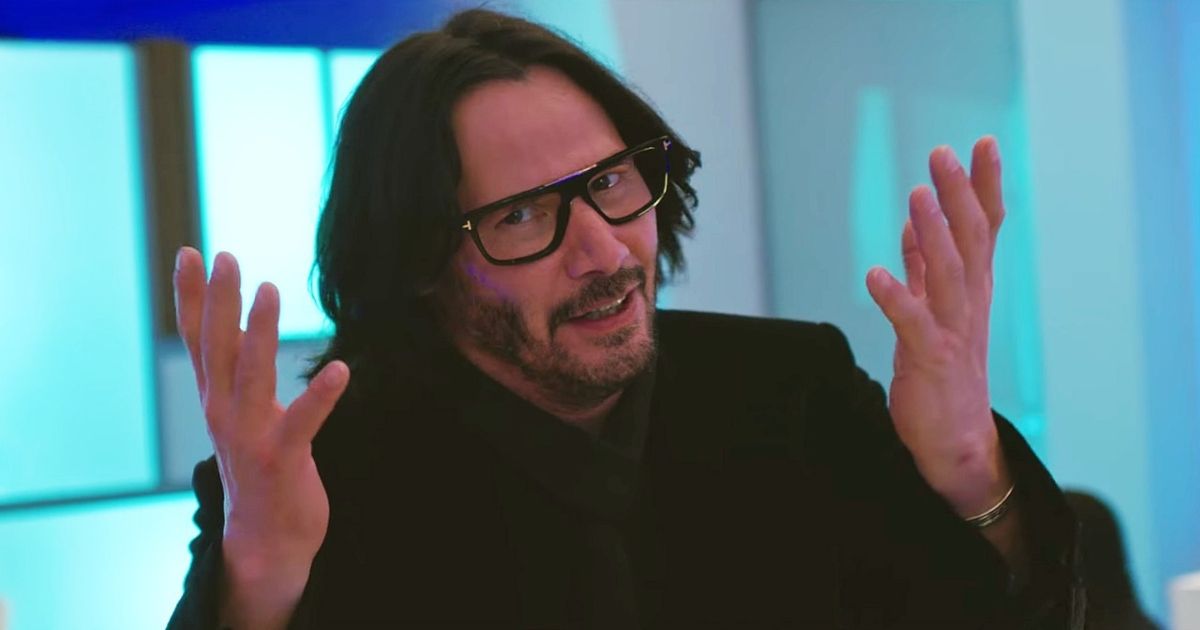 Reeves embraced his playful and comedic side when he hilariously portrayed himself in the 2019 Netflix original rom-com Always Be My Maybe. It centers on the lifetime friendship between Marcus Kim (Randall Park) and Sasha Tran (Ali Wong) as they are reunited following a rift in their teenage years, with the duo reconnecting as adults in San Francisco. While the spark between them never disappears, Marcus and Sasha live in two completely different worlds, as she is a celebrity chef and he spends his time playing in a struggling band, and their potential romance is compromised further when Reeves arrives to sweep Sasha off her feet.
Reeves' involvement in the heartwarming flick was initially thought to be a long shot by director Nahnatchka Khan, but the actor was a massive fan of Wong's stand-up and was instantly on board, with the filmmaker revealing that Reeves fit the appearance in around his busy schedule: "He was like, 'I would be honored to be part of this love story."
7
Dangerous Liaisons – 83%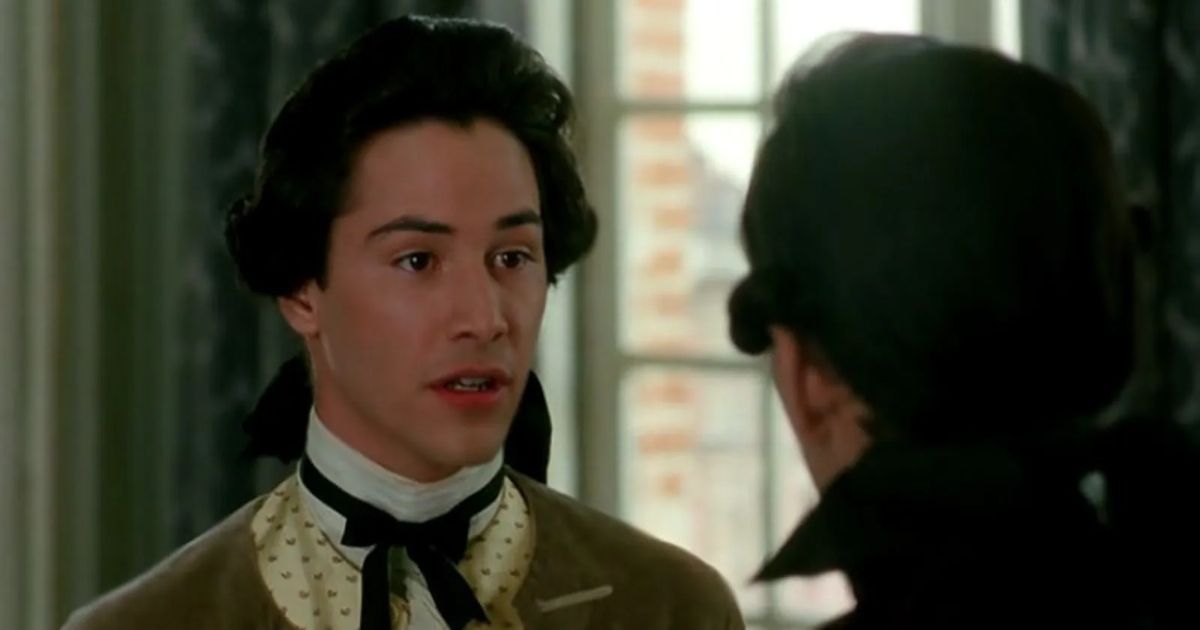 Based on both the Christopher Hampton play of the same name and French novel, the 1988 period romantic drama Dangerous Liaisons tells the story of calculating widow Marquise Isabelle de Merteuil (Glenn Close) and her scheming ex-lover Vicomte Sébastien de Valmont (John Malkovich) as she challenges the man to seduce a soon-to-be-married young woman and her romantic rival (Uma Thurman). While Valmont finds himself enamored with the beautiful Madame Marie de Tourvel (Michelle Pfeiffer), Merteuil pines for a kind and handsome piano teacher (Reeves), further complicates the already convoluted love story.
Dangerous Liaisons was lauded for its gorgeous set designs and costumes, commanding performances by its star-studded cast, and for its engrossing screenplay. It went on to receive seven Academy Award nominations including Best Picture and ultimately took home three; the drama also won Best Adapted Screenplay at the Writers Guild of America Awards.
6
John Wick: Chapter 2 – 85%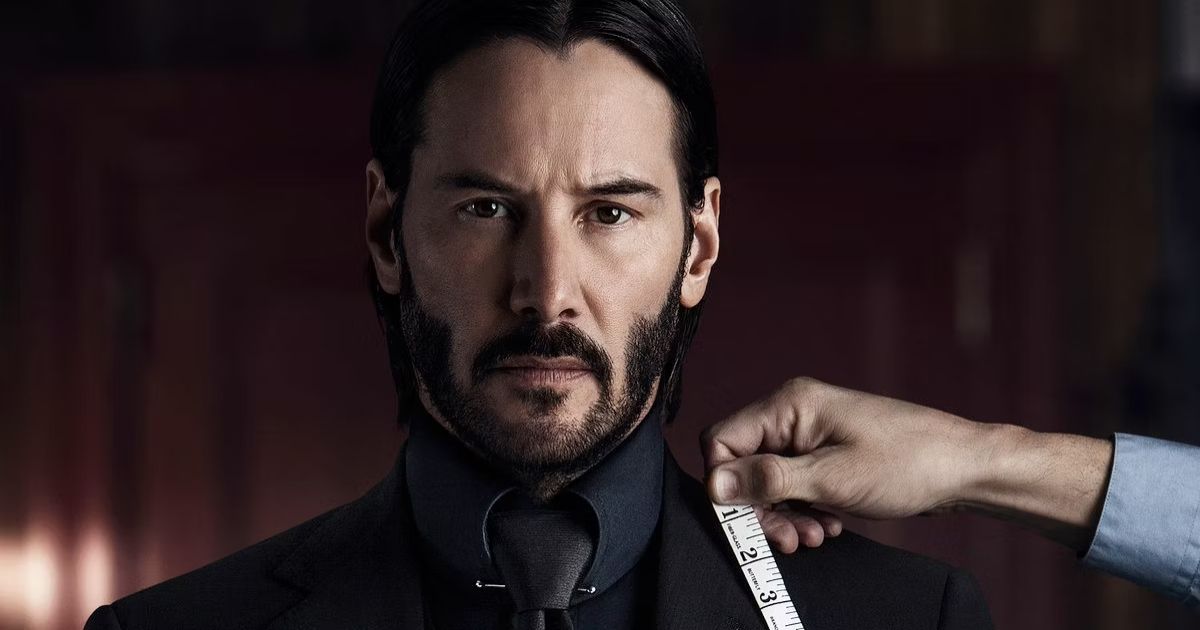 The calculating and expert hitman was back at it again in the 2017 neo-noir action thriller John Wick: Chapter 2, which once again follows the retired famed assassin as he is brought back into the killing game and torn from his unassuming life when violent Italian gangster Santino D'Antonio (Riccardo Scamarcio) shows up with a gold marker and demands he fulfill a blood oath. Wick heads overseas to Rome to track down and eliminate D'Antonio's vicious sister so that he can claim her coveted seat at the "High Table" and accomplish his unbreakable vow.
The second installment in the action-packed series further established the character as one of cinema's most exciting and celebrated protagonists, with Reeves once again showcasing his impeccable physical prowess and range as a performer in the celebrated role. John Wick: Chapter 2 surpassed its predecessor at the box office (grossing over $174 million) and earned an Empire Award nomination for Best Thriller.
5
The Matrix – 85%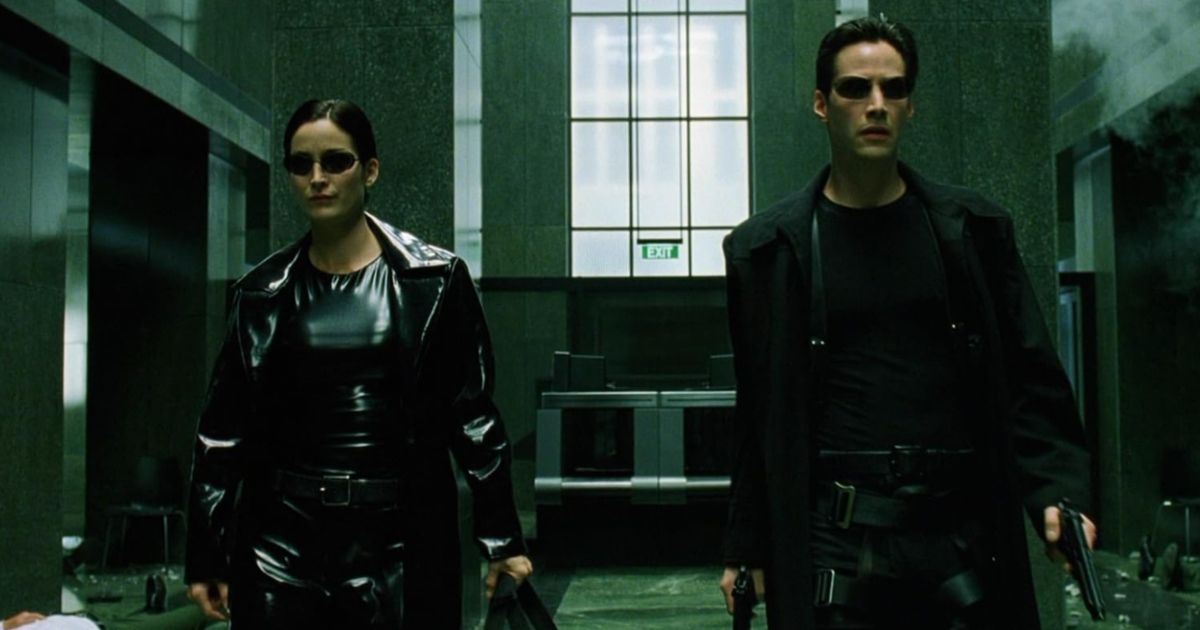 Lauded as one of the greatest sci-fi films of all time and a visionary masterpiece, the Wachowskis' 1999 groundbreaking juggernaut The Matrix famously follows savvy computer hacker Neo (Keanu Reeves) as he finds himself transported to a wondrous simulated reality where he is joined by beautiful stranger Trinity (Carrie-Anne Moss) and mysterious mastermind Morpheus on a quest to fight against a nefarious cyber-intelligence threatening the very existence of the world.
Related: 10 Facts About Keanu Reeves That Prove He's One of the Most Interesting Actors Working Today
Reeves was the Wachowskis' first choice to portray the iconic character despite fellow big-name actors like Will Smith, Brad Pitt, and Leonardo DiCaprio being approached for the role. The main cast underwent months-long intense training in martial arts choreography to prepare for the legendary fight scenes, with Reeves also studying evolutionary psychology and AI to prepare for his career-defining performance. The Matrix won four Academy Awards and earned universal acclaim, and its massive success helped launch a revered franchise.
4
John Wick: Chapter 3 – Parabellum – 86%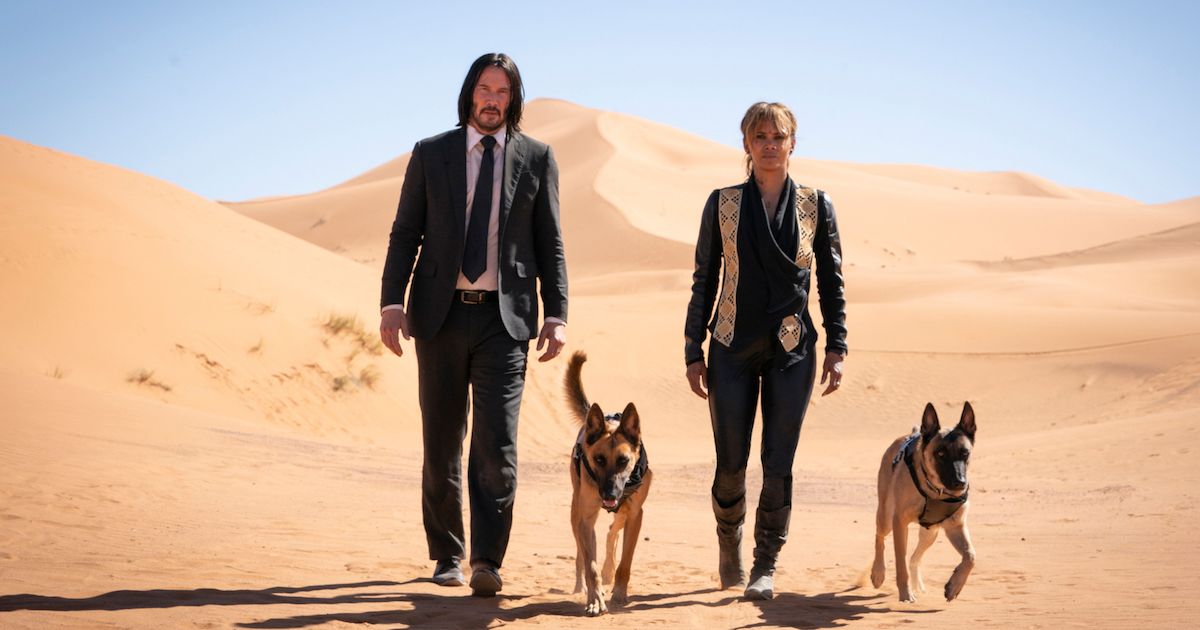 In the third installment of the exhilarating neo-noir action series, the seemingly bulletproof titular assassin finds himself on the run from a group of relentless hitmen in 2019's John Wick: Chapter 3 – Parabellum, focusing on Wick as he is forced to fend for himself and battle against foes of every shape and size after killing a High Table member and losing his protective services in the process. When a $14 million bounty is placed on his head for the treacherous act, Wick turns to a familiar face from the past (Halle Berry) to seek asylum.
Like the sequel before it, Parabellum was a massive hit with moviegoers and raked in a whopping $327 million while earning an impressive A- CinemaScore from audiences. Critics were thoroughly impressed with the film's stylistic action sequence and Reeves' complete commitment to the character and his overall physicality. Parabellum ranked number two on Rotten Tomatoes' list of "The BestAction Movies of 2019."
3
Much Ado About Nothing – 86%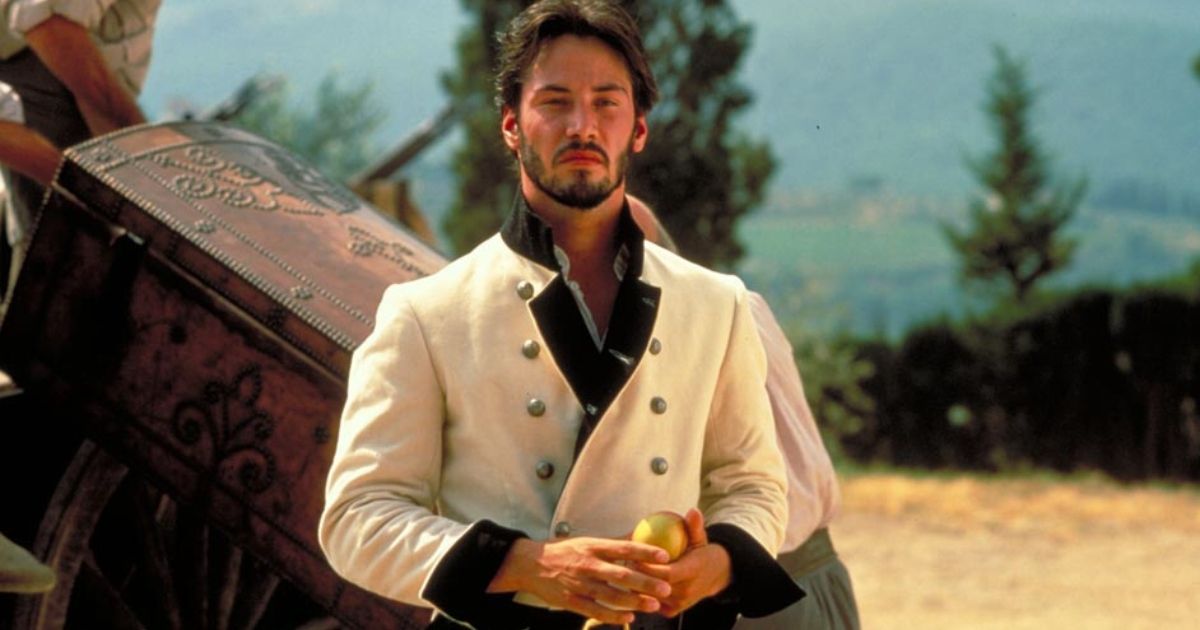 With a star-studded cast led by Kenneth Branagh (who also directed), Denzel Washington, Emma Thompson, and Keanu Reeves, the 1993 romantic comedy Much Ado About Nothing is an adaptation of the beloved Shakespeare play. It centers on the upcoming marriage between young lovers Hero (Kate Beckinsale) and Claudio (Robert Sean Leonard) as they hatch a plan with ultimate matchmaker Don Pedro (Denzel Washington) to get their constantly bickering single friends to also get married.
Branagh and Thompson appear as the perpetually sparring Benedick and Beatrice, with Reeves portraying Don Pedro's evil scheming half-brother Don John, who wants to ruin the impending nuptials in retaliation for a failed rebellion. Much Ado About Nothing competed for the Palme d'Or at the Cannes Film Festival and has since been regarded as one of the greatest Shakespeare movies of all time.
2
John Wick: Chapter 4 – 93%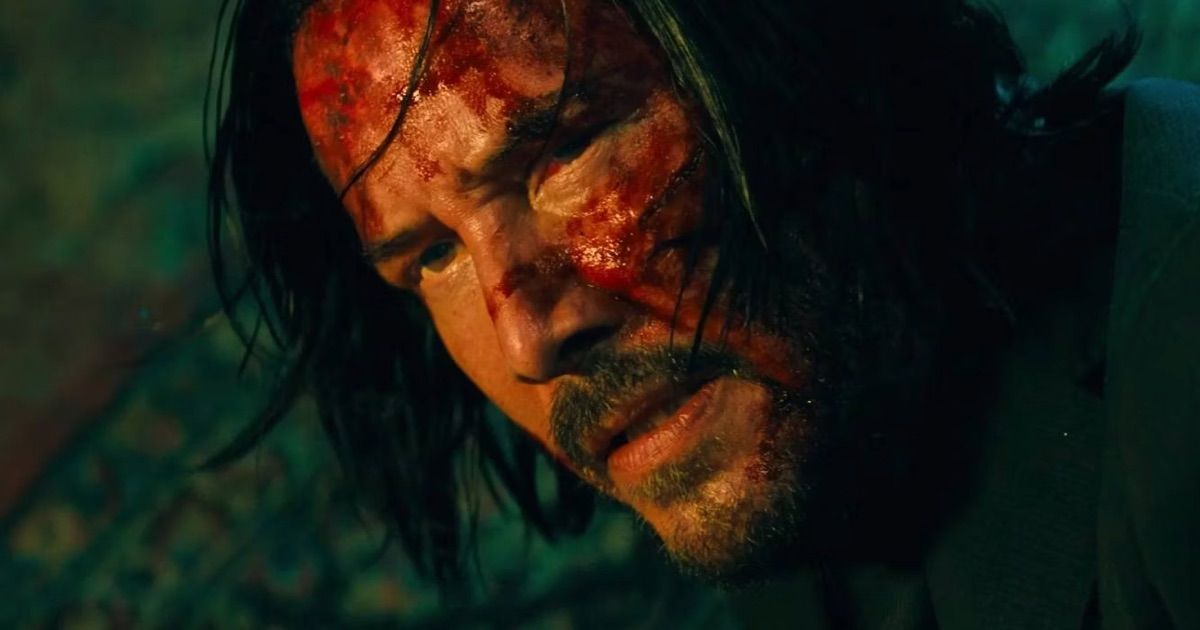 In what is likely his final performance (although a fifth film is currently being entertained) as the eponymous action hero, Keanu Reeves once again came out guns blazing in 2023's John Wick: Chapter 4, with the legendary hitman setting out to get revenge against members of the High Table in a crusade to earn his freedom and finally shed his assassin life once and for all. Wick finds himself in a fateful showdown against the men who left him dead and adversaries both old and new on his ultimate mission of retribution.
Despite both Reeves and director Chad Stahelski initially claiming Chapter 4 was the final entry in the franchise, Lionsgate confirmed a fifth installment was in the works due to the massive critical and commercial success of the entry. Stahelski stated at the time, "In our minds, Keanu and I are done for the moment. We're going to give John Wick a rest. I'm sure the studio has a plan. If everyone loves it and it goes kooky, then we'll take a quiet minute."
1
Toy Story 4 – 94%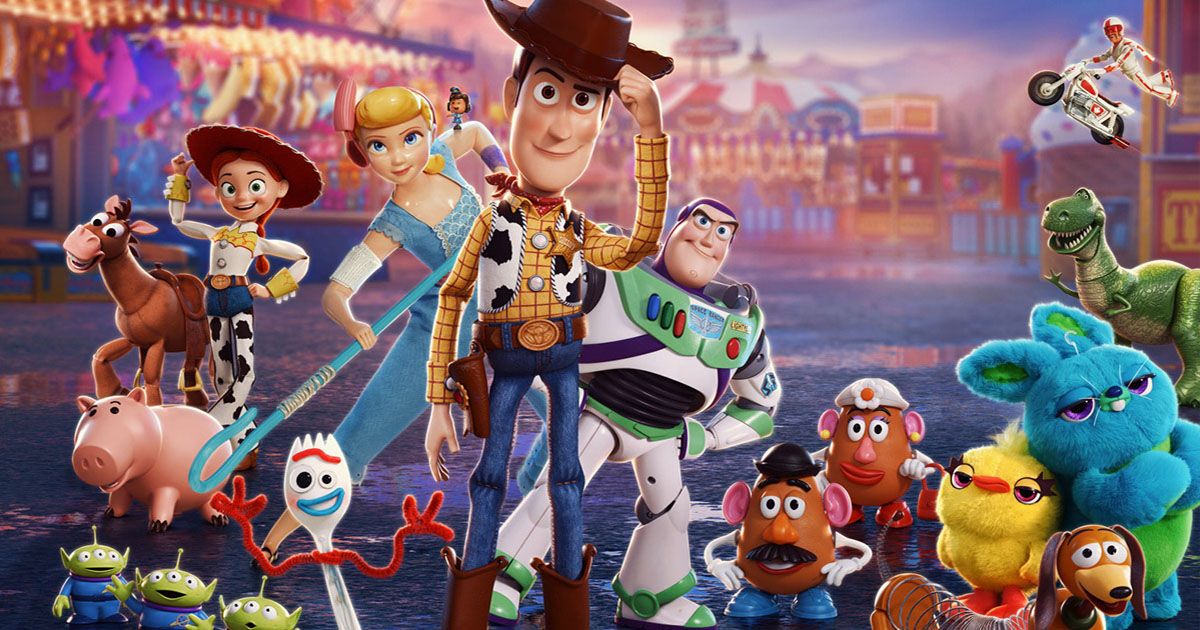 The world's favorite toys Woody, Buzz Lightyear, and the rest of the lovable gang were back at it again in the blockbuster 2019 animated dramedy Toy Story 4, following the eccentric toys as they head out on a thrilling road trip with Bonnie and make new friends including Forky (Tony Hale), Duke Caboom (Reeves), and Gabby Gabby (Christina Hendricks) and sees Woody reunited with his lady love Bo Peep. Tom Hanks, Tim Allen, Joan Cusack, and Annie Potts are just some of the stars who returned for the tear-jerking fourth film, which went on to gross over $1 billion at the box and win the Academy Award for Best Animated Feature.
Reeves voices daredevil toy Duke Caboom, a parody of Evel Knievel who helps Woody and his pals along their journey and showcases his fearless spirit in the process. Toy Story 4 garnered universal praise for its emotional depth, humor, animation, and dynamic performances, with the Toronto Sun declaring that it "achieves the near impossible. It's an emotionally rewarding film that joyfully reintroduces old friends alongside a new roster of engaging characters."