Hulu's Into the Dark is a popular horror anthology series that ran for two seasons from 2018 to 2021. Co-created by Blumhouse Productions, each episode revolves around a specific holiday, where annual celebrations are subverted in a disturbingly sinister fashion. All told, 24 episodes were released, with each one featuring a completely new cast of characters and a different directorial vision.
With Halloween fast approaching, it's only right to highlight the absolute best episodes of Hulu's Into the Dark and separate the tantalizing tricks from the terrifying treats. After all, the best Into the Dark chapters fuse originality and genuine terror with excellent performances and shockingly unpredictable endings.
10
All That We Destroy (Season 1, Episode 8)
Directed by Chelsea Stardust, "All That We Destroy" is a deeply disquieting tale set on Mother's Day. The story involves Dr. Victoria Harris (Samantha Mathis), a geneticist and concerned parent who believes her son Spencer (Israel Broussard) might be a serial killer. To keep Spencer out of trouble and satisfy his bloodlust at once, Dr. Harris creates a group of clones for her son to murder until his heart's content.
Often compared to a cerebrally challenging episode of Black Mirror, "All That We Destroy" is a harrowing morality tale that succeeds most thanks to Mathis' devastating performance as a protective mother and ambitious scientist willing to do what she can to keep her son out of trouble. However, the conclusion relies on a polarizing love-it-or-hate twist that has divided fans of the series, which tends to dampen the replay value. Yet, for sci-fi horror fans, it's definitely worth watching at least once.
9
The Body (Season 1, Episode 1)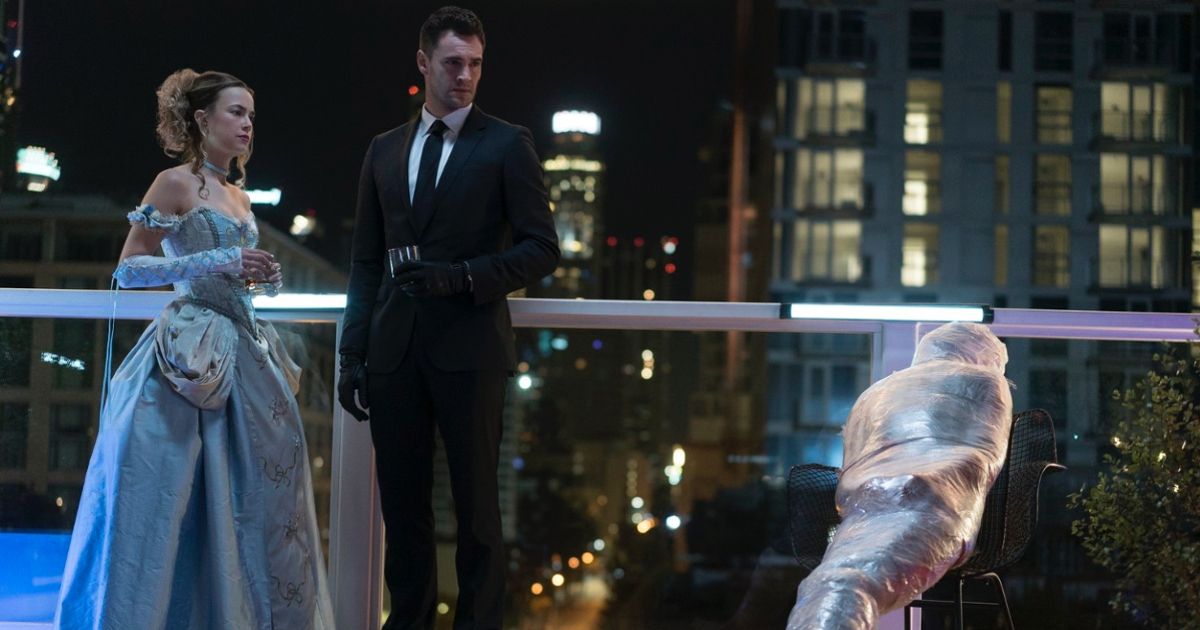 Into the Dark began with "The Body," a must-see Halloween TV episode directed by Paul Davis. The story concerns Wilkes (Tom Bateman), a classy yet nihilistic assassin tasked with transporting a dead body on Halloween night. However, when trick-or-treaters think Wilkes is dressed in an all-too-real costume to celebrate the holiday, a series of misunderstandings lead to a morbidly unpredictable conclusion.
As the opening salvo to the entire series, "The Body" does a splendid job of establishing the terrifying tone and tenor that runs throughout Into the Dark. There's also a mordant sense of humor to go with gory onscreen carnage that perfectly reflects Halloween. Although the story may feel a bit familiar and stretched a bit thin for an 83-minute episode, "The Body" makes vivid use of Halloween and has a playfulness that warrants its replay value.
8
New Year, New You (Season 1, Episode 4)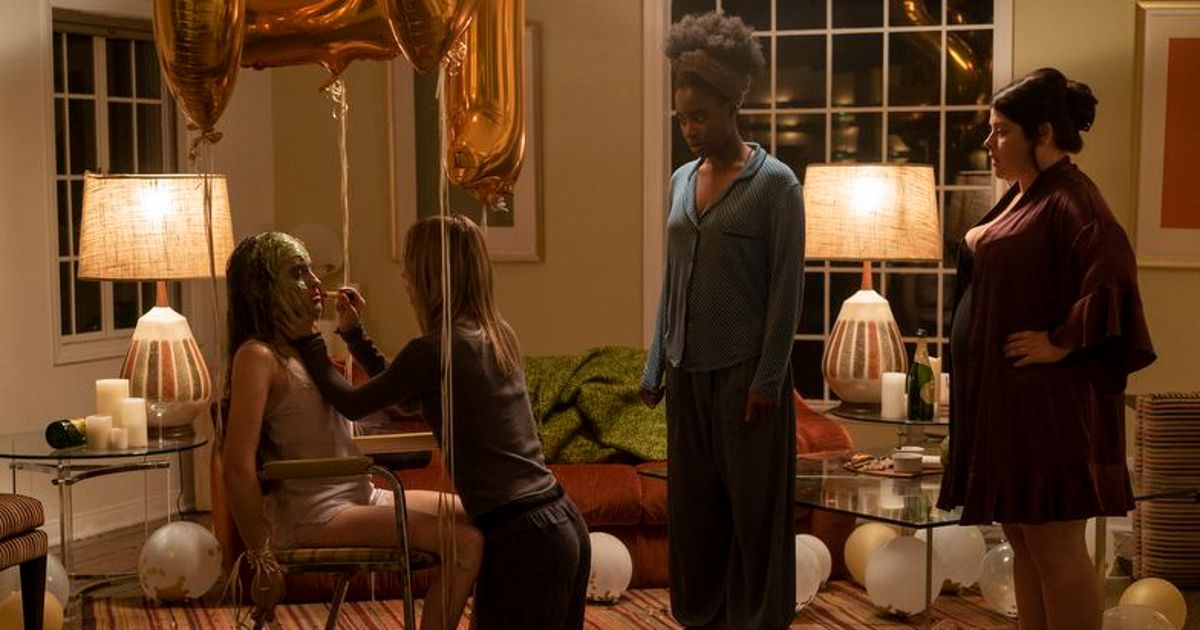 Directed with stylish verve by Sophia Takal (Black Christmas), "New Year, New You" finds a group of estranged childhood female friends gathering for a New Year's Celebration in a lavish abode. As they rehash old memories and dig up past grudges, a catty cat-and-mouse game of cruel trickery and traumatic pranks ensues. When a coy revenge plot comes to the surface, the women must figure out who is behind the sinister charade and what their true motives are.
Despite a slow start and a few glaring plot holes, "New Year, New You" is a timely and terrifyingly topical glimpse into real issues that plague today's youth. The episode tackles school bullying, suicide, social media fame, celebrity influencers, and toxic femininity, using intense violence to underscore its salient social commentary. Although the anthology horror episode is not as scary as some of the others, the stellar ensemble, unpredictable final twist, and subjects it takes on are too strong to miss.
7
Flesh & Blood (Season 1, Episode 2)
Directed by horror veteran Patrick Lussier (My Bloody Valentine 3D), "Flesh & Blood" takes place on Thanksgiving Eve. The plot concerns a young agoraphobic woman named Kimberly (Diana Silvers), who has been stuck inside her house since her mother's unsolved murder. When Kim begins to suspect her father Henry (Dermot Mulroney) may be involved with her mother's death, she must find the strength and courage to overcome her medical condition and escape unharmed.
RELATED: Best Horror Anthology Movies, Ranked
In "Flesh & Blood," Lussier is able to balance character-driven psychological horror with classic slasher movie tenets to create a genuinely thrilling and atmospheric affair. Kim's inability to leave the house leads to an inescapable sense of claustrophobic dread that mounts as the episode advances. While the Thanksgiving holiday could have been used better in the story, "Flesh & Blood" is a moody and macabre tale featuring two of the better Into the Dark performances.
6
Uncanny Annie (Season 2, Episode 1)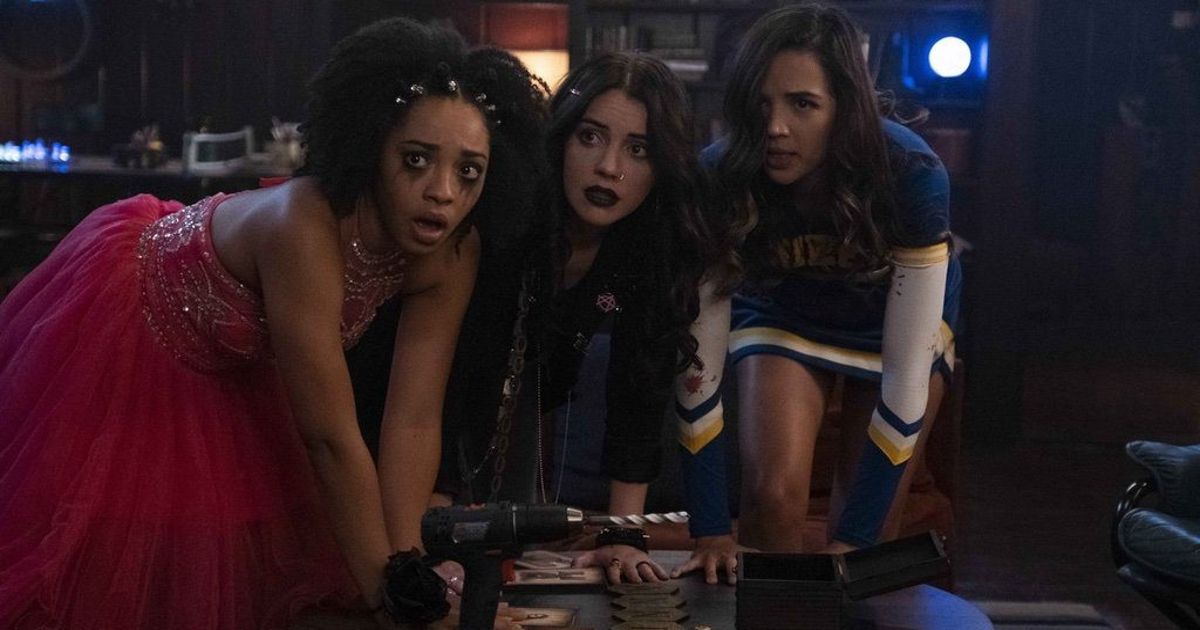 As John Carpenter taught horror fans everywhere, Halloween is the best holiday to tell a scary story. In "Uncanny Annie" director Paul Davis tells a spooky Halloween tale involving teenagers who become trapped in a baleful board game that makes Jumanji look like Candy Land. The plot kicks into overdrive when the board game forces the teens to confront their deepest fears in order to escape unharmed.
After directing the inaugural Halloween episode of Into the Dark ("The Body"), Davis was invited back and delivered a highly entertaining follow-up episode that is fun, freaky, and unforgettably fiendish. The festive Halloween decorations vivify the eerie atmosphere and the creepy concept of competing against one's fears in an alternate reality is genuinely unsettling. While some have expressed disappointment about the ending, "Uncanny Annie" is cool, creative, and loaded with ultra-violent kills.
5
Down (Season 1, Episode 5)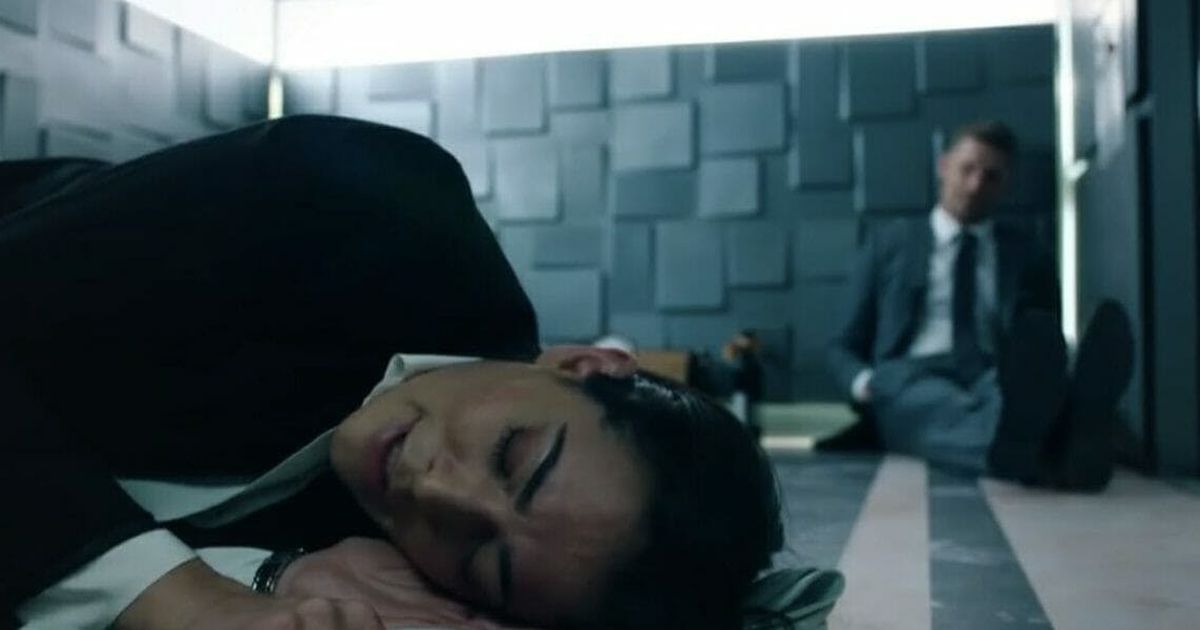 Directed by accomplished horror filmmaker Daniel Stamm (The Last Exorcism), "Down" is a lethal love-crossed thriller set on Valentine's Day. The plot centers on John (Matt Lauria) and Jennifer (Natalie Martinez), co-workers who become trapped underground in an elevator and are forced to remain in the lift together over the weekend. The more time spent together, the clearer it becomes that one of them has manipulated the entire scenario for their own vengeful gain.
As an intimate two-hander, there is a level of jarring immediacy in "Down" that's hard to deny. Moreover, confining the action to a 10×10 elevator gives the movie a claustrophobic sense of helplessness that escalates to a maddening fever pitch by the final act.
But make no mistake, it's discovering which character is behind the devious duplicity that makes the episode so fresh and engaging from start to finish. It may not be as graphically violent as some of the other episodes in the acclaimed TV anthology series, but the tension, suspense, and central mystery are truly captivating.
4
Culture Shock (Season 1, Episode 10)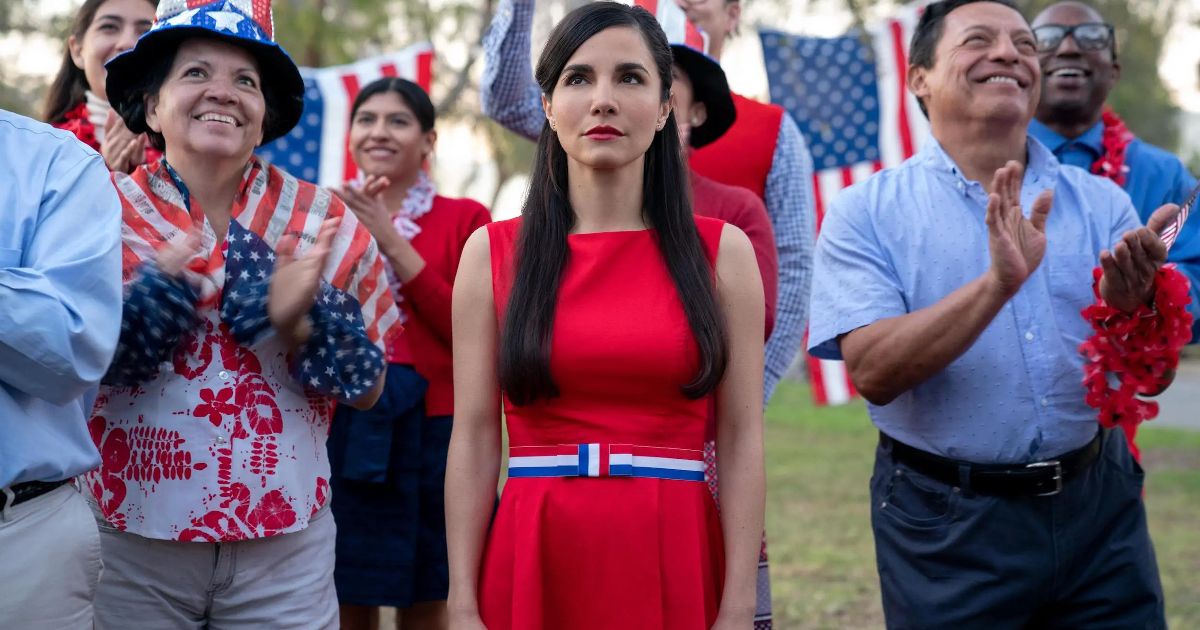 Directed by Gigi Saul Guerrero, "Culture Shock" takes place on Independence Day. The deeply upsetting story follows Marisol (Martha Higareda), a Mexican woman who dreams of a better life by escaping her hometown and illegally crossing the U.S. border. After being taken into an idyllic American home, Marisol soon discovers she is part of a sinister ploy that has all the makings of Get Out crossed The Stepford Wives.
Although watching "Culture Shock" is extremely unpleasant to sit through, the squeamish discomfort is precisely the point. The movie does an unsettling job of putting viewers into Marisol's shoes and feeling the exhausting evil she's forced to walk through in her pursuit of the American Dream.
The way in which illegal immigrants are treated by Americans in the story is downright despicable, making a trenchant sociopolitical statement. Unlike many Into the Dark chapters, "Culture Shock" actually has something important to say about the horrors of modern-day America.
3
Good Boy (Season 2, Episode 9)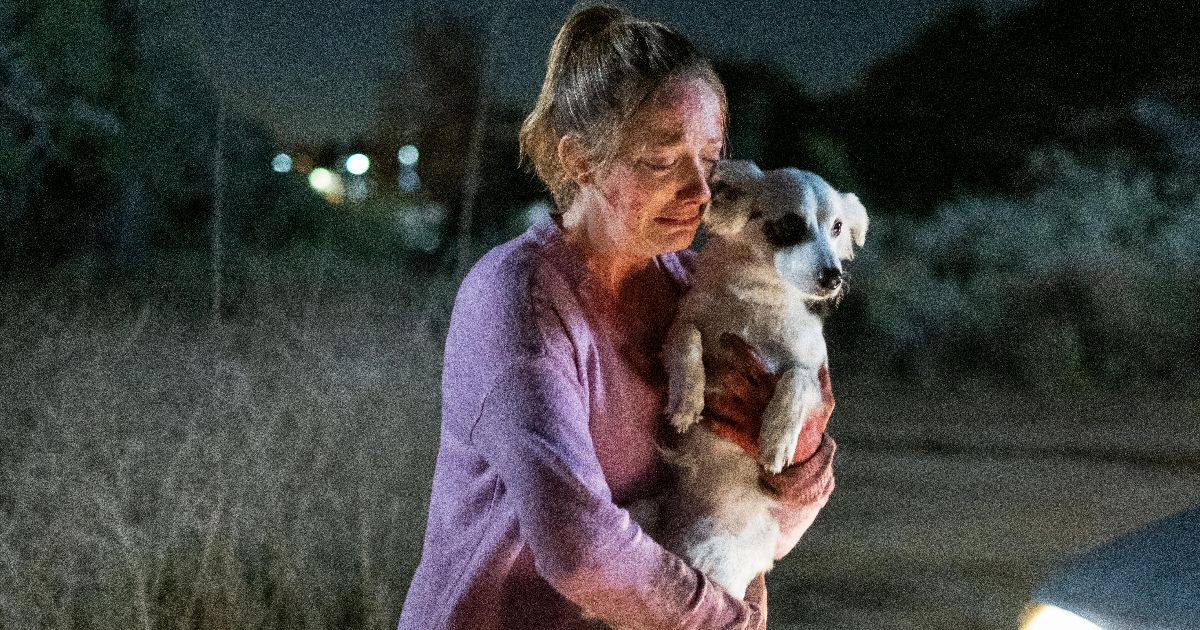 Directed by Tyler MacIntyre, "Good Boy" is the absolute best horror-comedy featured in the Hulu anthology series. The premise revolves around Maggie (Judy Greer), a struggling journalist advised to get an emotional support dog. But when Maggie's cute new pooch Reuben begins killing all of her enemies on her behalf, she must wriggle out of the moral conundrum before it's too late.
RELATED: Best Judy Greer Performances, Ranked
Beyond the light, breezy tone that vastly differs from most Into the Dark episodes, it's the lovable performance by Judy Greer that makes "Good Boy" such a pleasant movie. As a lonely freelancer doing her best to make a name for herself, Maggie is relatable and easy to root for.
The performance by Chico as Reuben is also remarkably terrifying and adorable at once, which keeps viewers on edge from scene to scene in anticipation that he'll lash out at any moment. Fun, freaky, and wildly entertaining from start to finish, "Good Boy" is easily among the best Into the Dark episodes.
2
Pooka! (Season 1, Episode 3)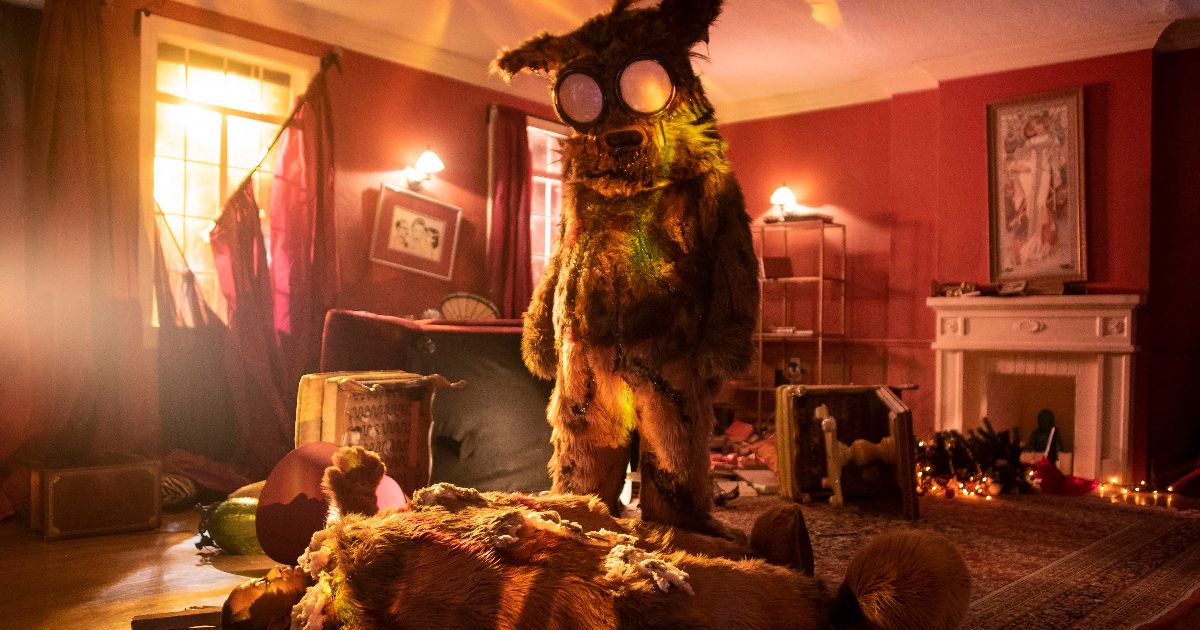 Directed by Spanish surrealist Nacho Vigalondo (Timecrimes), "Pooka!" is the most ambitious and provocative Into the Dark episode of all. With shades of a David Lynch movie, the story concerns Wilson (Nyasha Hatendi), an out-of-work actor who takes a job as a Christmas mascot for a hot new toy doll called "Pooka." When the Pooka suit proves to have a murderous mind of its own, Wilson must figure out what the heck is going on before more bloodshed takes place.
"Pooka!" is a mind-bending, time-scrambling Sci-Fi chiller that forces viewers to pay attention to every small detail. It's an intelligent and cerebrally vexing movie that requires repeat viewings to fully grasp its intricate, dreamlike story twists and turns.
The way it fuses Celtic folklore with the Christmas holiday is truly inspired, subverting a day of yuletide cheer into an unflinching nightmare for the ages. Indeed, "Pooka!" is so strong that it's the only Into the Dark movie to receive a sequel, "Pooka Lives!" in Season 2.
1
A Nasty Piece of Work (Season 2, Episode 3)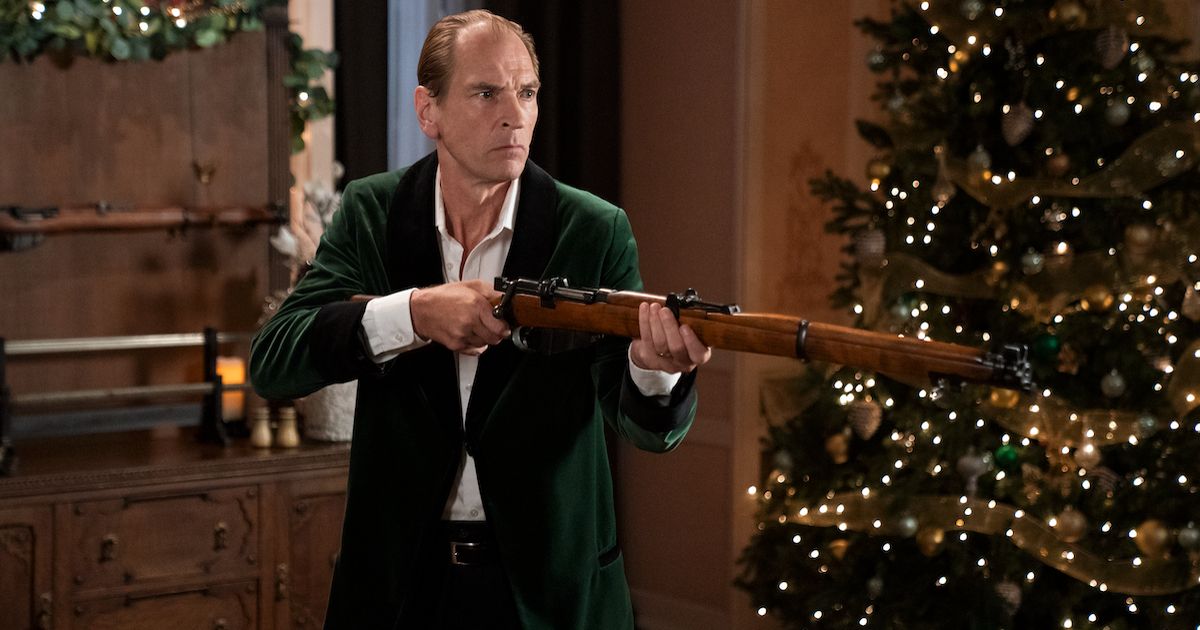 By all accounts, "A Nasty Piece of Work" is the best Into the Dark episode of all. Directed by Charles Hood, the story involves a corporate boss named Steven (the late great Julian Sands) who invites several employees to his upscale home to celebrate a Christmas party. Goodwill and kind manners soon turn into a cutthroat war for supremacy when certain employees reveal a sadistic plot to gain a workplace promotion.
Funny, frightening, cleverly unpredictable, and wildly engaging from beginning to end, "A Nasty Piece of Work" blends pitch-black humor with unnerving violence to create palpable tension and suspense. The wicked twists and turns come fast and furious and the killer cast shares undeniable screen chemistry to create a genuine holiday gift for horror fans. Moreover, the movie pokes satirical fun at the greedy corporate world where people will literally do anything to get a leg up on their competition.