Adapted from the popular manga by Yoshifumi Tozuka, Undead Unluck is a new animated series scheduled to premiere on the MBS/TBS Network on October 6, 2023. The story revolves around Fuuko Izumo, a young girl whose lifelong misfortunes have become a supernatural curse called "Unluck" that inadvertently kills those around her. Fuuko finds hope when she meets Andy, a young man with his own complicated relationship to death.
With 24 episodes scheduled to be divided between the first two seasons, it's time to meet the main characters in Undead Unluck and specify the terrific voice actors who bring them to life. In addition to Fuuko and Andy, several characters from the manga have been added to the cast of the anticipated anime.
Moe Kahara as Fuuko Izumi
Moe Kahara voices Fuuko Izumi, the protagonist of Undead Unluck. Fuuko is a young woman who is cursed with the ability to kill those who touch her skin. As a child, Fuuko's "Unluck" ability took her parents' lives and hundreds of innocent bystanders. As a result, Fuuko is depressed, withdrawn, and antisocial. Just when she's at her width's end, Fuuko meets a stranger named Andy and things begin to look up for her.
Kahara is a relative newcomer who began her career in 2020. She has voiced roles in nine animated projects to date, including Tawana on Monday and Fruits Basket: Prelude. However, her most significant voice roles include playing Tomoe Inui in How a Realist Hero Rebuilt the Kingdom and Akari in The Executioner and Her Way of Life. Following her outstanding supporting work in the latter two series, Kahara finally takes the lead role in Undead Unluck.
Yûichi Nakamura as Andy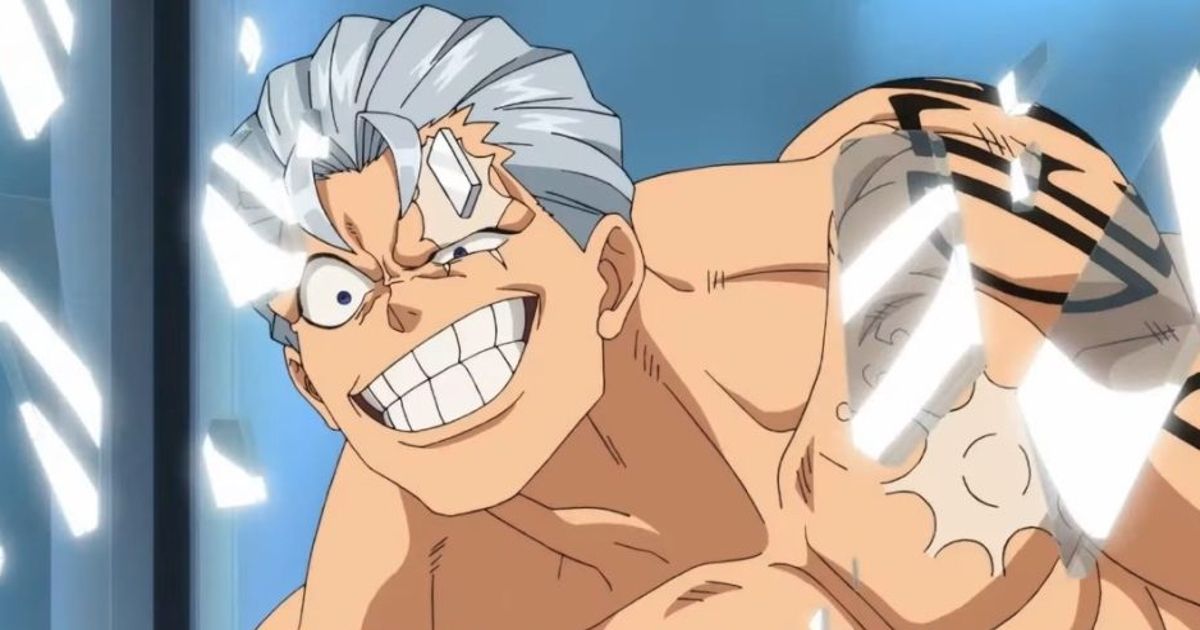 Yûichi Nakamura voices the role of Andy in the animated TV show. Andy is a suicidal young man who devises elaborate ways to kill himself. However, when he learns he cannot die, Andy becomes even more depressed. However, with his "Undead" ability, Andy finds a perfect match when he meets Fuuko and tries desperately to use her "Unluck" power to end his life. Hence, the title of the show, Undead Unluck.
Unlike Kahara, Nakamura has 20 years and over 340 credits of acting experience. One of Japan's greatest voice actors, Nakamura has made a huge cultural impact by playing everyone from Satoru Gojo in many episodes of Jujutsu Kaisenand Hawks in My Hero Academia, to Koji Kashin in Boruto: Naruto Next Generations and Shigure Soma in Fruits Baskets. Pairing someone as seasoned as Nakamura with someone as green as Kahara is sure to make for an interesting dynamic in Undead Unluck.
Mariya Ise as Juiz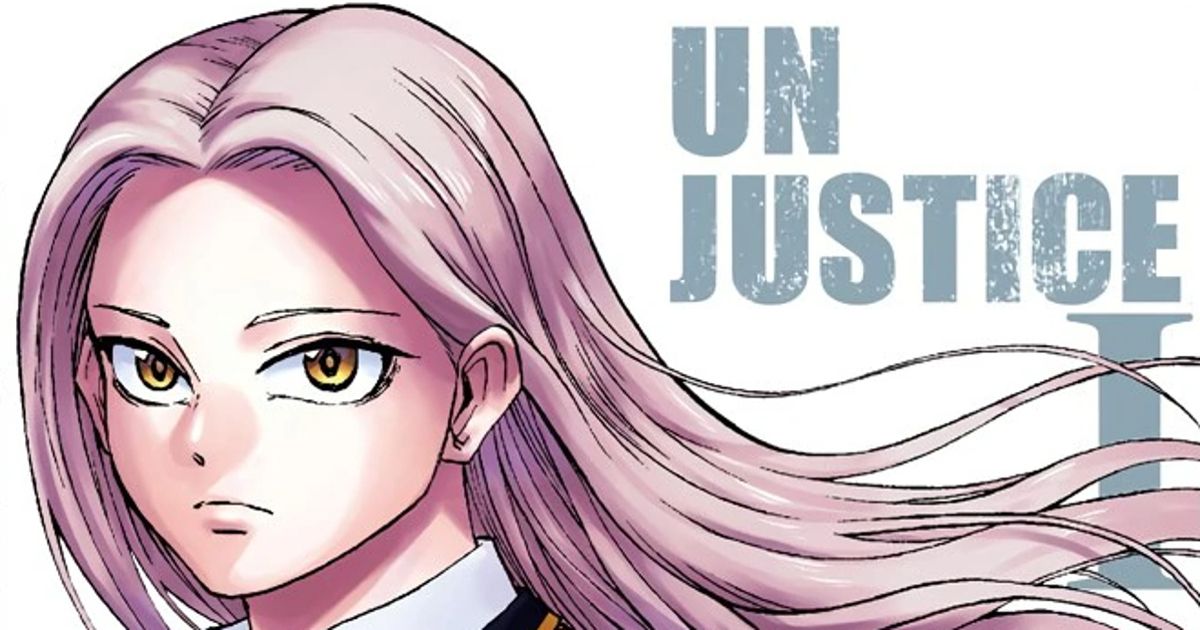 Mariya Ise portrays Juiz. Juiz is a young Chinese woman, and the co-founding member and co-leader of a group known as The Union. Like Fuuko and Andy, Mariya also has a "Negator" ability that gives her special powers. Juiz's Negator skill is called "Injustice," which enables her to target a person and force them to act in opposition to their sense of morality and justice. While she often works with Victor, it's unclear if he will appear in the animated adaption.
Ise brings an impressive body of work to the table. With over 170 credits accrued since 2005, Ise has participated in some of the most beloved animated movies and TV shows on record. Whether playing Killua Zoldyck in Hunter x Hunter, Eureka in Pokémon, Ray in The Promised Neverland, or Buntan Kurosuki in Boruto, Ise always delivers convincing long-term performances. Fans can expect the trend to continue when Undead Unlock premieres on October 6, 2023.
Natsuki Hanae as Shen Xiang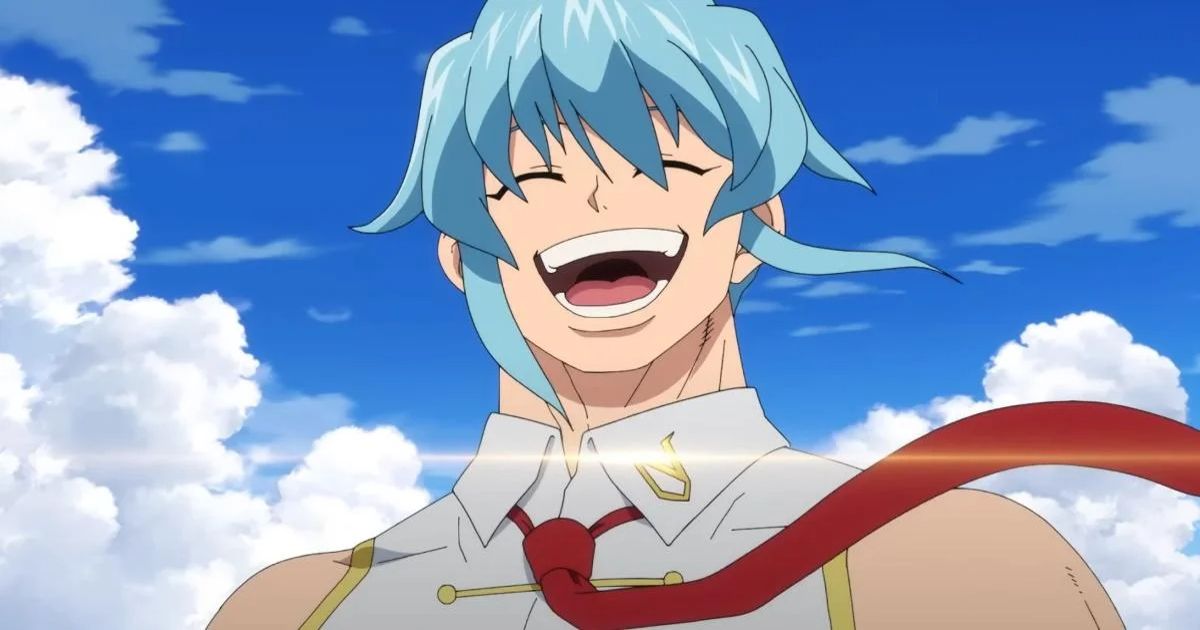 Natsuki Hanae voices a character named Shen Xiang. Shen is a lively martial arts expert and member of The Union who works alongside Juiz and the others. Shen used to have the Negator ability called "Untruth," which forced targets to act in opposition to their true intentions. However, Shen relies more on his mystical "Nyon-Kinko Staff," a weapon that can extend and reach the cosmos.
With nearly 200 credits in his career, Hanae is best known for voicing the role of Tanjiro Kamado in various Demon Slayer adaptations. Other notable characters Hanae has played include Falco Grice in the action-packed anime series, Attack on Titan, Takumi Aldini in Food Wars, Jako in Dragon Ball Super, and Haise Sasaki in Tokyo Ghoul: Re. Given his wealth of horror and Sci-Fi experience, casting Hanae in Undead Unluck is a wise move indeed.
Rie Kugimiya as Tatiana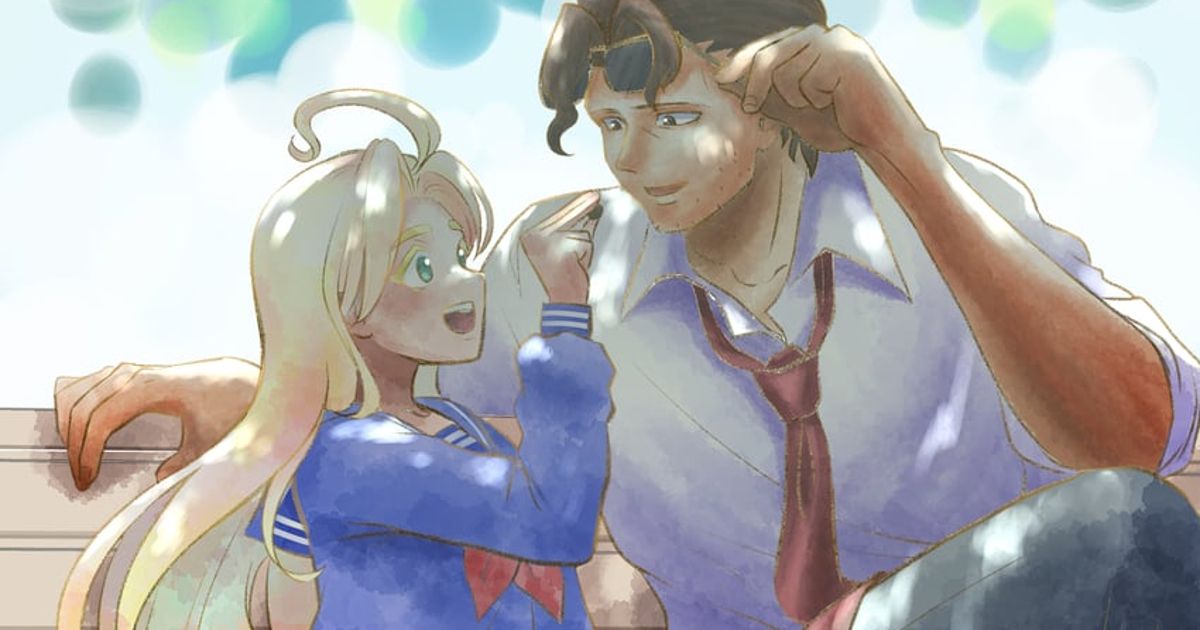 Rie Kugiumiya voices the role of Tatiana. Another member of The Union, Tatiana is a young Russian woman who cares a great deal for her teammates. Her sense of empathy derives from the time her Negator ability destroyed her house and killed her parents, giving her a lot in common with Fuuko. Similarly, Tatiana's "Untouchable" skill keeps a protective barrier around her body created by a robotic suit she wears at all times.
RELATED: Blue Lock Cast and Character Guide
With a staggering 400 acting credits in her career, Kugimiya has also participated in many of Japan's most beloved anime. While she may always be synonymous with playing Alphonse Elric in Fullmetal Alchemist, other prominent roles Kugimiya has voiced include Ka Ryo Ten in Kingdom, Happy in Edens Zero, Kagura Soma in Fruits Basket, and various characters in 320 episodes of Gintama.
Rikiya Koyama as Billy Alfred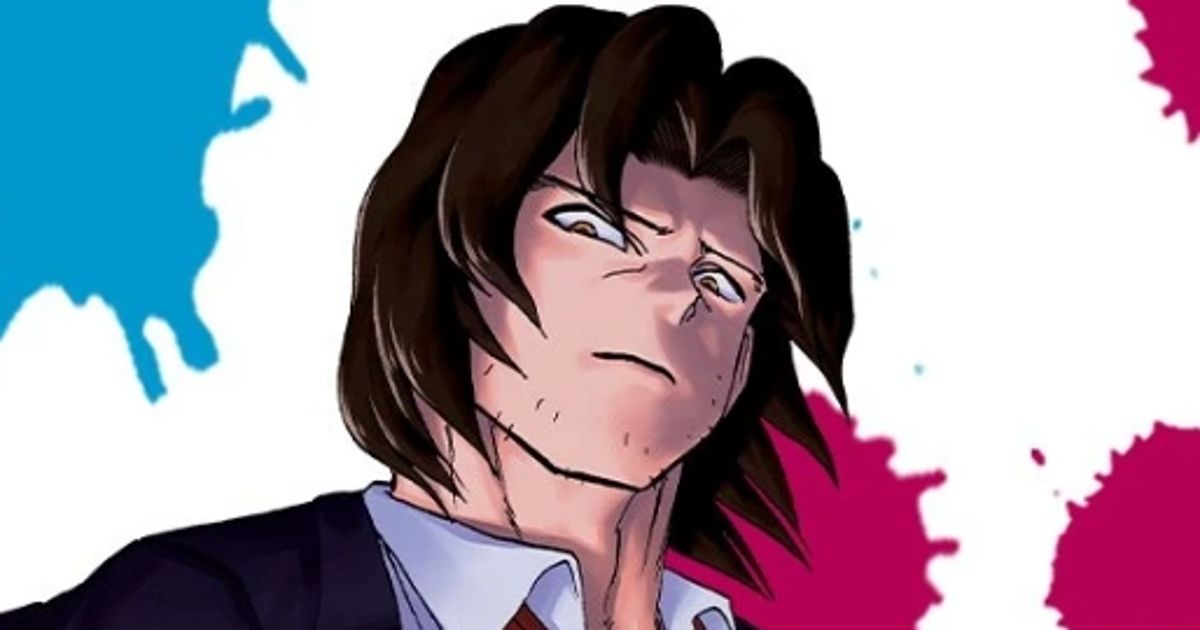 Rikiya Koyama voices Billy Alfred. Billy used to be a member of The Union but betrayed the organization and founded a rival faction known as The Under. Billy's deceitful nature is reflected by his Negator skills, which include the phony "Unbelievable" skill, a ruse for his real power called "Unfair." Despite betraying The Union, Billy is responsible for rescuing Tatiana from being sold on the black market.
Koyama is another supremely talented Japanese voice actor who has participated in many beloved TV shows. His best-known work includes the smart detective anime series, Detective Conan, as well as Food Wars, Naruto: Shippuden, and Fate/Zero. Along with Undead Unluck, Koyama has a handful of upcoming projects, including the Netflix animated series Pluto scheduled for release in late October 2023.
Kenji Nomura as Void Volks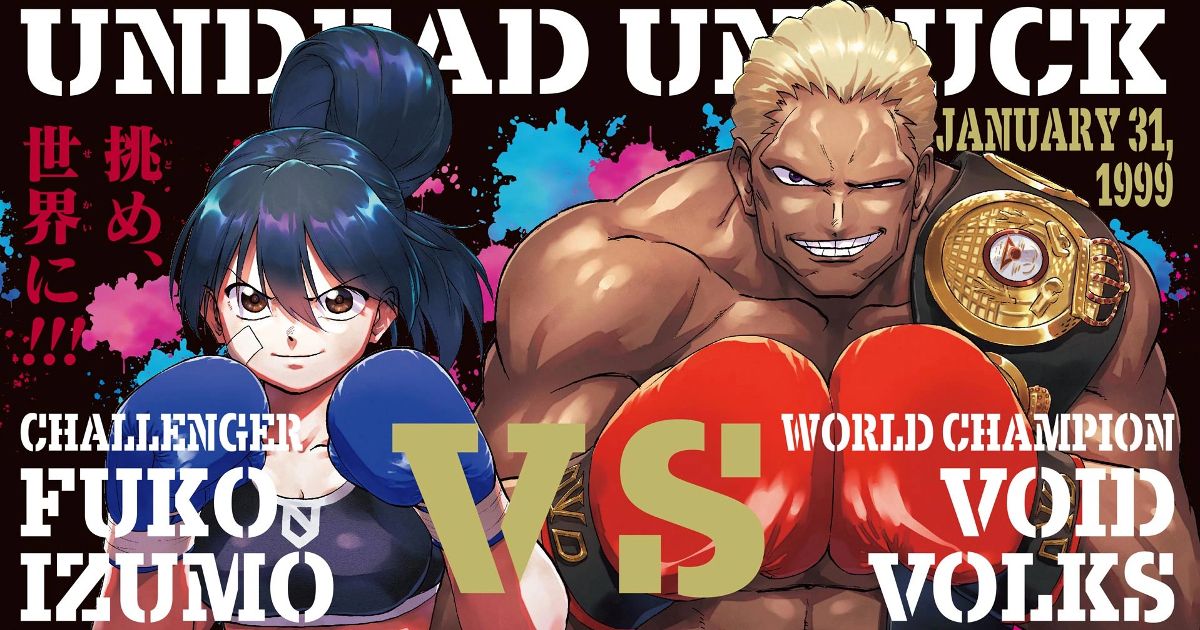 Kenji Nomura plays Void Volks. Void is a heavyweight boxer and a former member of The Union. The punishing brute has no aversions to murder and regards non-Union members who have Negator powers as "Freaks." Void's Negator skill is called "Unavoidable" which prevents his targets from ducking and dodging brutal physical blows. While he is recruited by Fuuko in the manga, there's no telling if the two characters will form an alliance in the anime.
Nomura has tallied over 200 credits since his career commenced in the late '90s. He famously voiced the role of Toppo in Dragon Ball Super before going on to play various characters in One Piece and JoJo's Bizarre Adventure. Most recently, Nomura wrapped a 20-episode arc in the popular anime series Golden Kamuy.
Aoi Yûki as Gina Chamber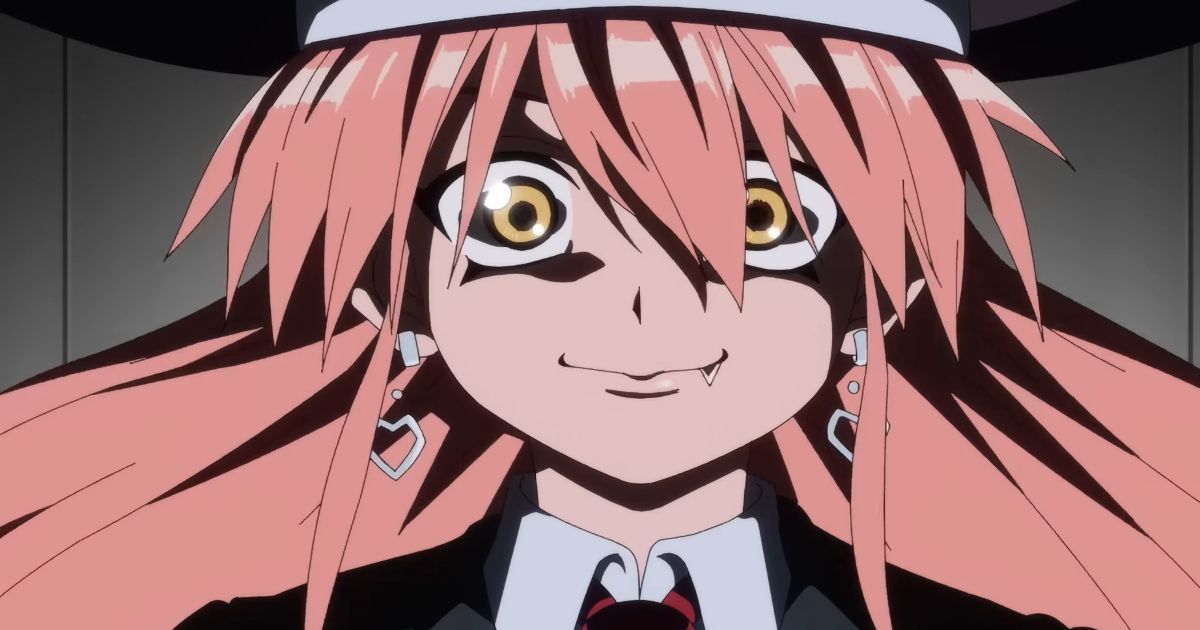 Aoi Yûki voices a character named Gina Chamber. Gina is an elderly Russian woman who used to belong to The Union. Despite her age, Gina uses her "Unchange" ability to make her appear younger by freezing her makeup indefinitely. In the manga, Gina becomes romantically involved with Andy in a complex subplot that should be translated into the TV show this fall.
RELATED: 20 Disturbing Horror Anime Series That Will Keep You Awake
Yuki has amassed over 300 credits in her illustrious acting career. While she has starred in many of Japan's most impressive animated TV shows, including Pokémon and My Hero Academia, Yuki has also made her mark on the big screen. For instance, she gave memorable supporting performances playing Sayaki Natori in Makoto Shinkai's Your Name., and its follow-up, Weathering With You.
Kôji Yusa as Nico Vorgeil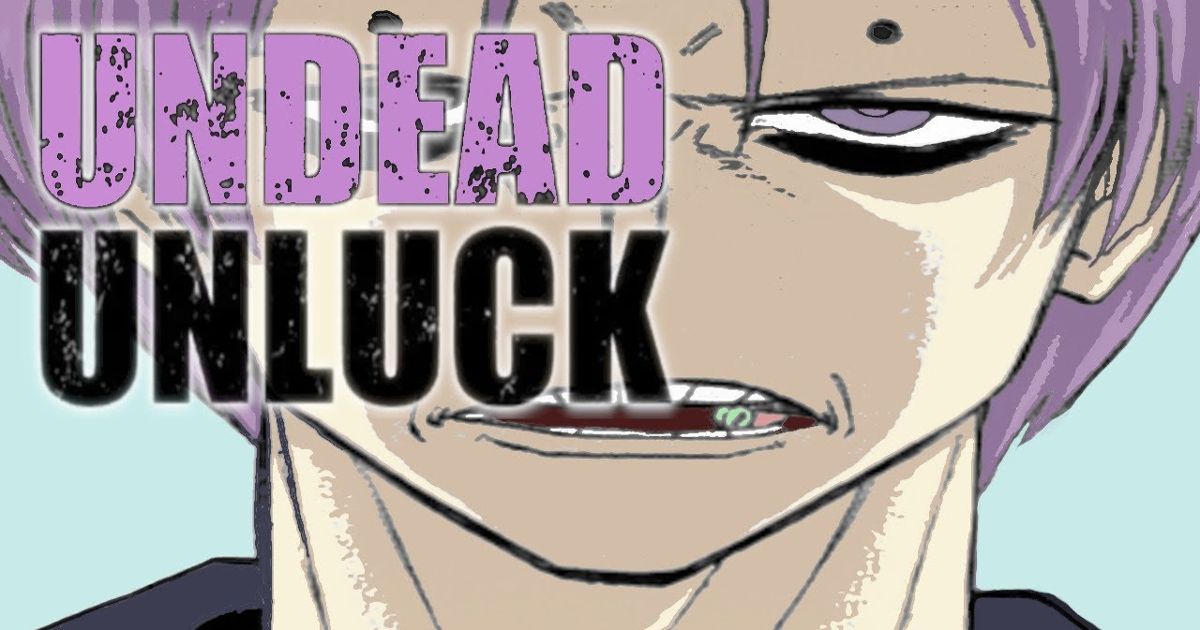 Kôji Yusa voices the role of Nico Vorgeil. Nico is hailed as The Union's most creative inventor. He possesses the Negator ability called "Unforgettable," which grants him the power to store infinite information in his mind. Nico also stores his memories inside Psycho Pods, hover devices that he also uses as weapons during combat. The Psycho Pods also have the power to clone people called Astral Dolls, which derive from Nico's stored memories.
Similar to most of his cast members, Yusa brings a wealth of acting experience to the show. While he's likely best known for playing Urataros in the Kamen Rider franchise and various crossovers and spinoffs, he also notably played recurring parts in Bleach, Blue Exorcist, Overlord, and the underrated sci-fi anime, Ergo Proxy. Given the subject of those shows, casting Yusa in Undead Unluck couldn't be more perfect.
Nobuhiko Okamoto as Top Bull Sparx
Nobuhiko Okamoto plays Top Bull Sparx. A member of The Union, Top is a 15-year-old Brazilian with a hot temper. As a child, Top escaped a life of better to seek a better existence. His Negator ability is called "Unstoppable," which grants him superhuman speed under certain conditions. Top joined The Union after his "Unstoppable" power accidentally killed two of his friends.
Okamoto began his career in 2006 and has since logged over 200 acting credits. Perhaps most famous for playing Katsuki Bakugou in My Hero Academia, anime fans are sure to have heard his voice in everything from Food Wars and the classic fairytale anime, Snow White With Red Hair to Ace of Diamond and Tiger & Bunny. Considering the sheer volume of work logged by the cast of Undead Unluck, it's safe to say the voice performances in the upcoming anime will be among the show's absolute strengths.