There's an impressive pedigree of documentary films from HBO, which has distinguished itself among television competitors and even bigger film studios for its incredible original productions. A cursory glance at their HBO Documentary Films productions reveals some of the best films of recent years, such as 4 Little Girls, Going Clear, All the Beauty and the Bloodshed, Citizenfour, and Moonage Daydream, along with simply some of the greatest documentaries ever made, such as the Paradise Lost films. HBO aims to continue that legacy with their new biographical documentary, AKA Mr. Chow.
AKA Mr. Chow, a colorful character study of the famous artist, actor, and restaurateur Michael Chow, is assembled by some of the sharpest talents in HBO's toolkit. Directed by Nick Hooker (Agnelli), produced by the Oscar-nominated Diane Quon (Minding the Gap), executive produced, written, and edited by Emmy-winning editor Jean Tsien (76 Days), and executive produced by Emmy-nominated Graydon Carter and Annabelle Dunne (Everything Is Copy), the new film debuts Sunday, Oct. 22 at 9:00 p.m. on HBO and will be available to stream on Max. You can watch the trailer and read about the film below:
As the synopsis reads, "AKA Mr. Chow details the vibrant and varied life of Michael Chow. Born Zhou Yinghua in 1930s Shanghai, he would use creativity to triumph over childhood trauma, personal loss, and systemic prejudice, growing up to become the actor and artist before inventing a new identity, Mr. Chow, when he opens the first of his iconic restaurants. Having found fame and fortune in the West, Mr. Chow celebrates his Chinese roots and finds catharsis by returning to painting, reemerging as the artist M.
"In an intimate, spirited, and no-holds-barred interview, Michael Chow unveils the irrepressible spirit and personal philosophy that led him to counter the hardships of his early life. By single-handedly building a business empire in the 1960s and 1970s with his restaurants, he showcased the richness and opulence of Chinese food and culture and by capturing the cultural zeitgeist, they became dazzling hubs for the most celebrated artists, film stars, musicians, designers, and models of the times."
"The film takes us back to his deeply personal journey, as the son of a renowned Beijing Opera grand master grappling with the profound sense of loss emanating from the early separation from his parents and home as he is sent to England at the age of 13. This familial and cultural longing informs everything from his work and personal life to his insatiable desire for success. With clips from his past work, colorful archival footage, expansive animation, and photographs of the bold-faced names who would frequent his dining spots, AKA Mr. Chow reveals a man of extreme creativity and vitality, a champion of artists whose portraits blanket his walls, and a true showman once again redefining himself in the self-titled "fifth act" of his life."
Related: Best True Crime Documentaries on Max
Interviews Dive Into the Art World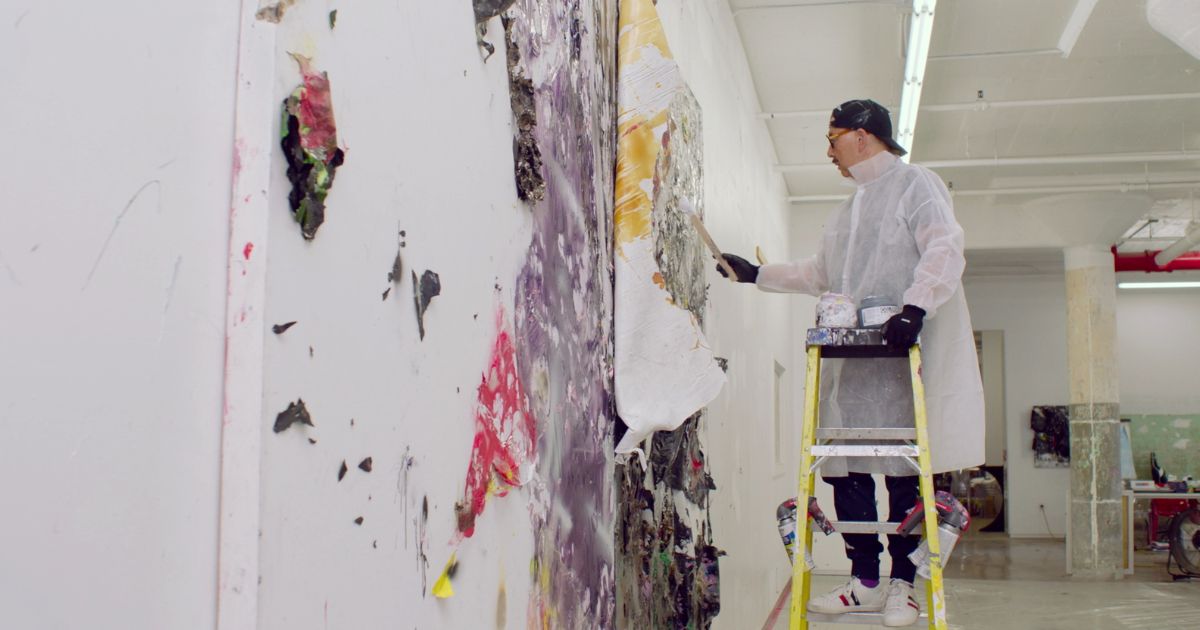 Scattered throughout AKA Mr. Chow are interviews that provide an in-depth look into the art scene and the titular artist's life. Aside from archival imagery featuring Andy Warhol and Calvin Klein, the documentary includes interviews with artists Peter Blake, Julian Schnabel, and Ed Ruscha; family members Cecilia Zhou, Maximillian Chow, China Chow, and Vanessa Chow; author Fran Lebowitz; film producer Brian Grazer; friends, colleagues, and art world experts.
There have been many documentaries about the visual arts, and there have been many food documentaries, but probably none that combine the two so intimately, so the new film promises a unique exploration of creative passion as filtered through one man's vision. AKA Mr. Chow is a HBO Documentary Films and Pulse Films Production and, again, debuts Sunday, Oct. 22 at 9:00 p.m. on HBO and will be available to stream on Max.