Matt Damon is one of the biggest Hollywood stars around. He acts, writes, produces, and probably someday will direct, and he loves to be in ensemble casts, even if he is the butt of the joke. He's been in Oscar contenders, had his own action franchise in the Bourne movies, loves to be part of Steven Soderbergh's indie films, and is known for his funny, surprising cameos (like his appearance in Eurotrip).
The actor is also as charismatic as they come, and knows how to use his good looks and persona to the best of his ability, especially when he plays against type. Although he has already played some interesting characters that will appear on this list, he became a Hollywood celebrity with his friend Ben Affleck when they co-wrote and acted in Good Will Hunting, and won the Oscar for it in 1998. Since then, his career has never stopped rising, as he's worked with directors like Steven Spielberg, Francis Ford Coppola, Steven Soderbergh, Gus Van Sant, Kevin Smith, and Martin Scorsese. If you're a fan, here are 10 Matt Damon movies that are worth a revisit.
10
Gerry (2002)
Gerry is one of the most experimental films Damon has ever been in. Directed by Gus Van Sant at his weirdest, in what was the first entry to his "Death Trilogy", there is not much plot, as most of the film is both Gerrys (Damon and Casey Affleck) walking and getting lost in the desert. This movie is all about being there, as there's no story, no character arc, and almost no dialogue, and yet audiences experience the dread along with the characters, and the actors, making for a unique, much more experimental film than audiences expect from the actor. That might be the best reason to watch it.
9
Promised Land (2012)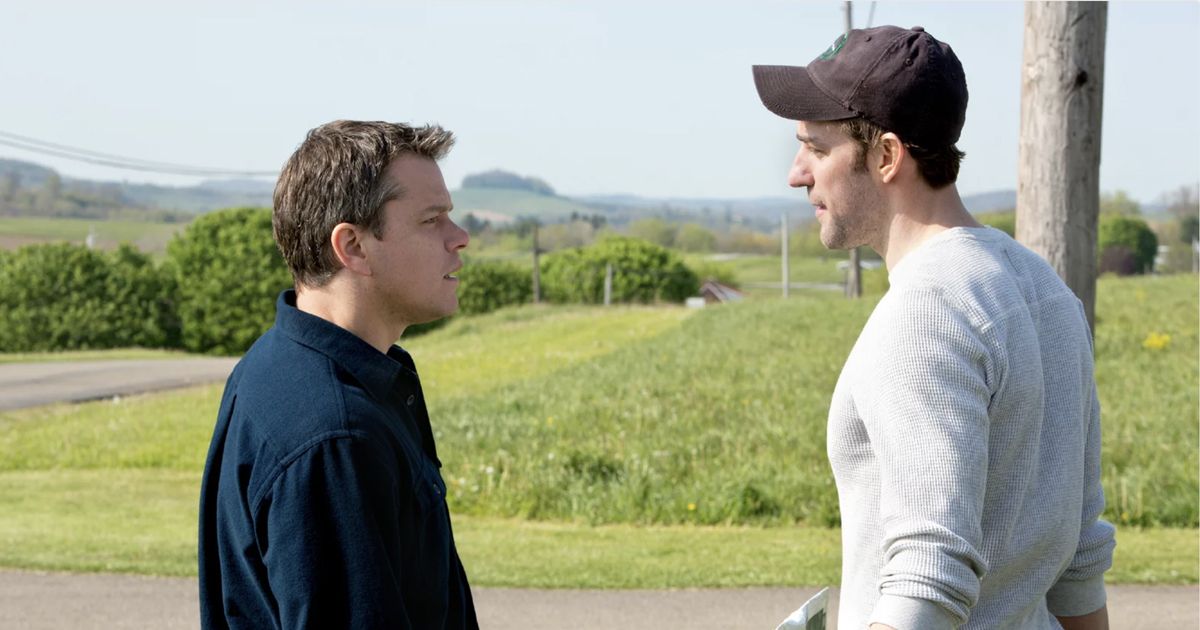 Promised Land was co-written by Damon and actor John Krasinski. This is not the usual Hollywood story, as it's all about salesman Steve Butler (Damon), who is going door to door in a Pennsylvania town, trying to convince the people to let his company drill in their community. Damon wrote a more pathetic and sleazy character for himself than usual, as his Steve is full of false charm, and knows what will really happen to the community if he succeeds, and yet he doesn't care at all.
About why he co-wrote the film, Damon told Indie Wire: "We wanted it all to feel contemporary and honest and be complicated, because the issues are complicated. You know, you go to these rural places where we were shooting and ask them about fracking, and they are very divided, but it's not an intellectual exercise for them. If you think the recession is bad in the city, wait until you see it in the country. These are people who are going to lose their family farms."
8
School Ties (1992)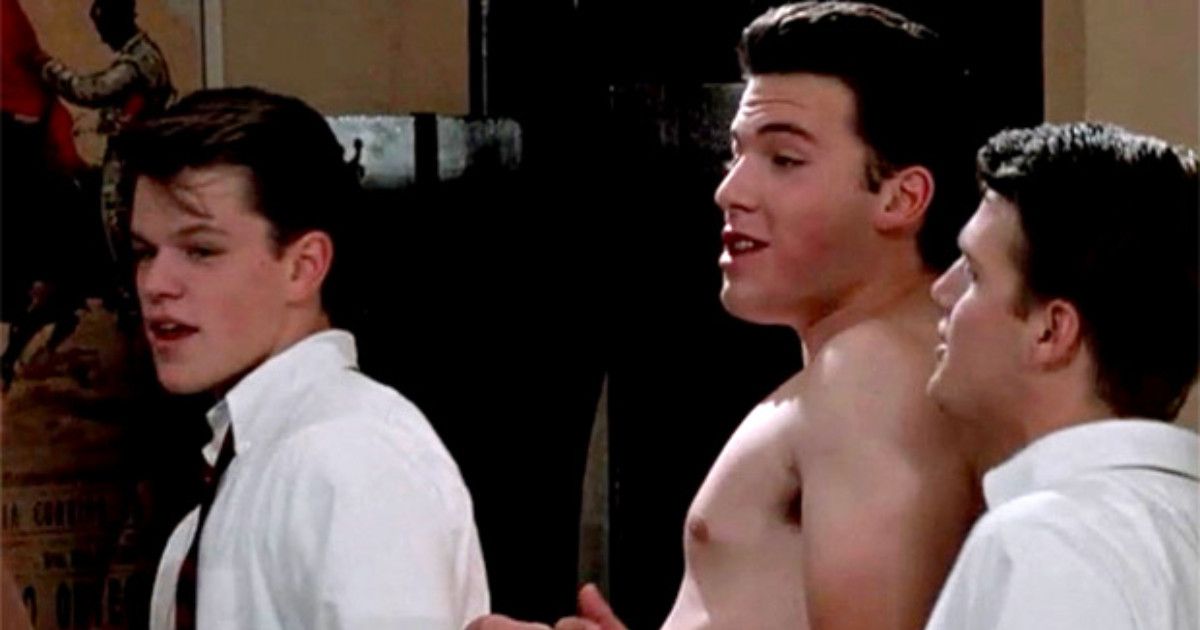 School Ties is the story of David Greene (Brendan Fraser in one of his quintessential films), a Jewish, teenage quarterback, who gets recruited by an elite New England prep school in the 1950s. Although this is Fraser's film, Damon almost steals it from him as the worst, and most evil character he's ever played (yes, even more than Tom Ripley). Here, he's Charlie Dillon, an antisemitic, entitled jerk who is tormenting Greene. This was Damon's first big role (his pal Ben Affleck also appears in the film), and he didn't waste it, creating an evil human being who only wants to destroy this teen Jewish kid who, Dillon believes, is stealing his thunder.
7
The Adjustment Bureau (2011)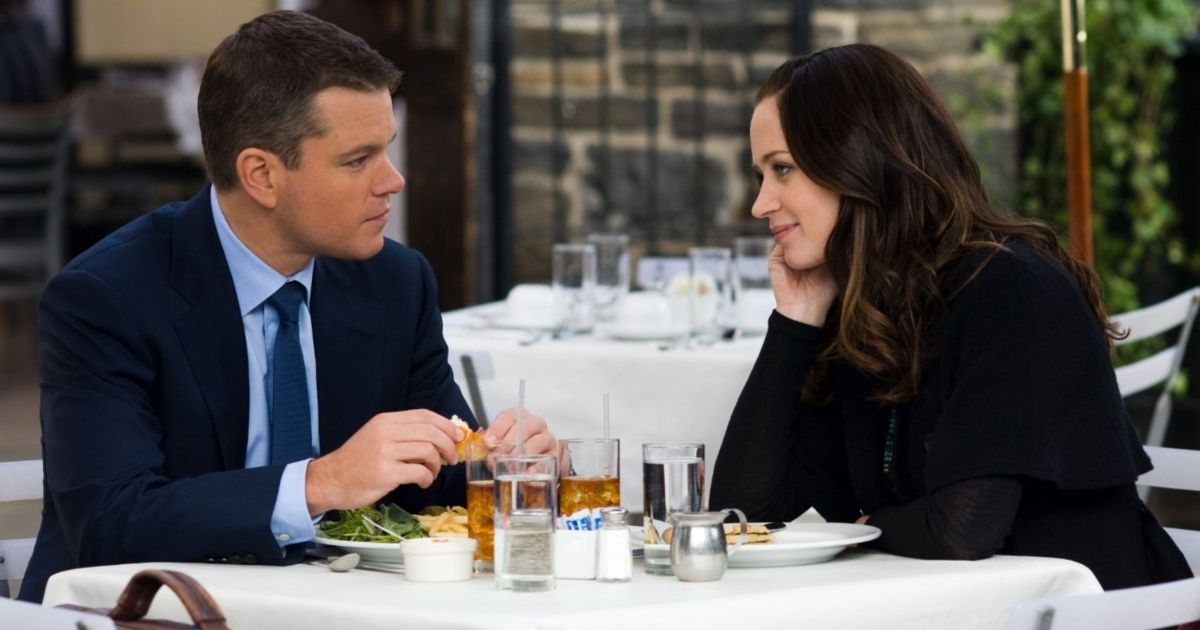 The Adjustment Bureau was a movie that didn't make any noise, and even Barack Obama joked about it at the White House Correspondents Dinner. This film is one of the best Philip K. Dick adaptations, and is all about New York Congressman David Norris (Damon) and Elise Sellas (Emily Blunt), as they fall in love. The problem is, that "The Chairman" has "The Plan" and the couple falling in love is not part of it, so the organization, made up of men in fedoras, is trying to stop them. This is also a film where the characters teleport through doors in the city, as they're trying to avoid getting caught by the villains.
Even with such a bonkers plot, Damon is able to show the character's integrity and truth, while having incredible romantic chemistry with Blunt, making audiences root for them, even if the rest of the film doesn't hold up as well. Their scenes together are really the only ones that matter.
6
Courage Under Fire (1996)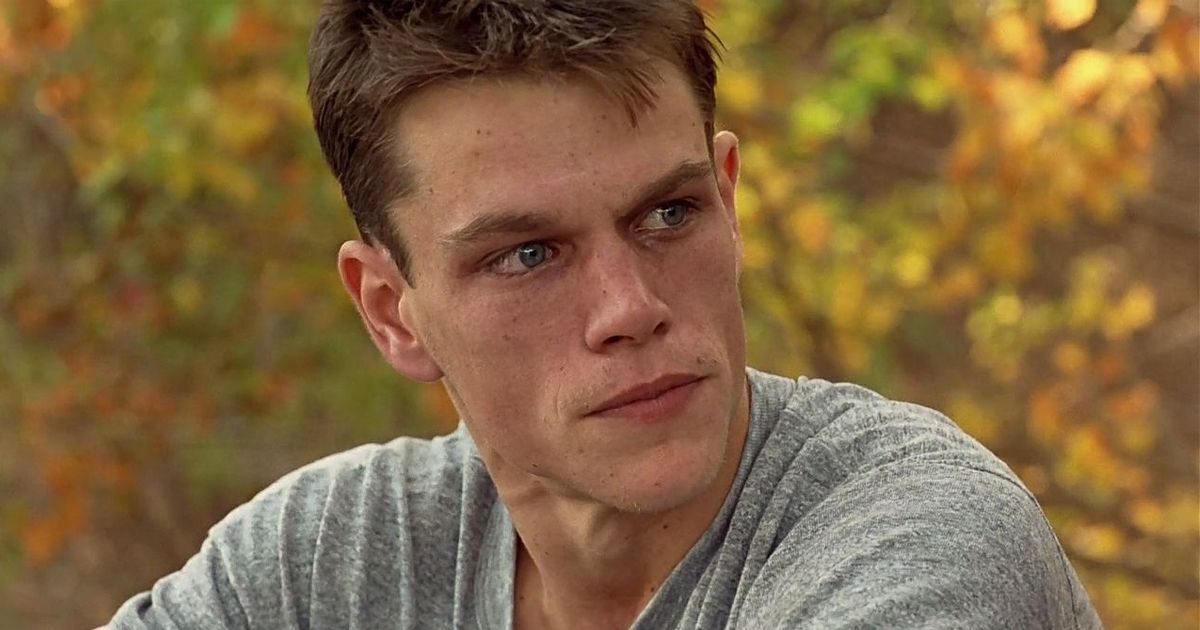 Courage Under Fire is a Rashomon-like story about what happened on the night that Captain Karen Walden (Meg Ryan in one of her best non-rom-com roles) died on duty. The questions are being asked by Nathaniel Serling (Denzel Washington), who must decide if Walden deserves to be the first woman honored with the Medal of Honor.
Damon has a small role as a medic who was there when Walden died, and he steals the show. His character has never gotten over what happened, so in the present, he's a heroin addict who looks like a shadow of himself. The actor lost 40 pounds for the role without any medical supervision, so he got sick and had some medical problems. Even then, it helped the performance, as he looks ghostly, almost gone, as he never came back from the War, and his soul was left there, next to Walden's body. The transformation should've earned him an Oscar nomination, at the very least.
5
The Rainmaker (1997)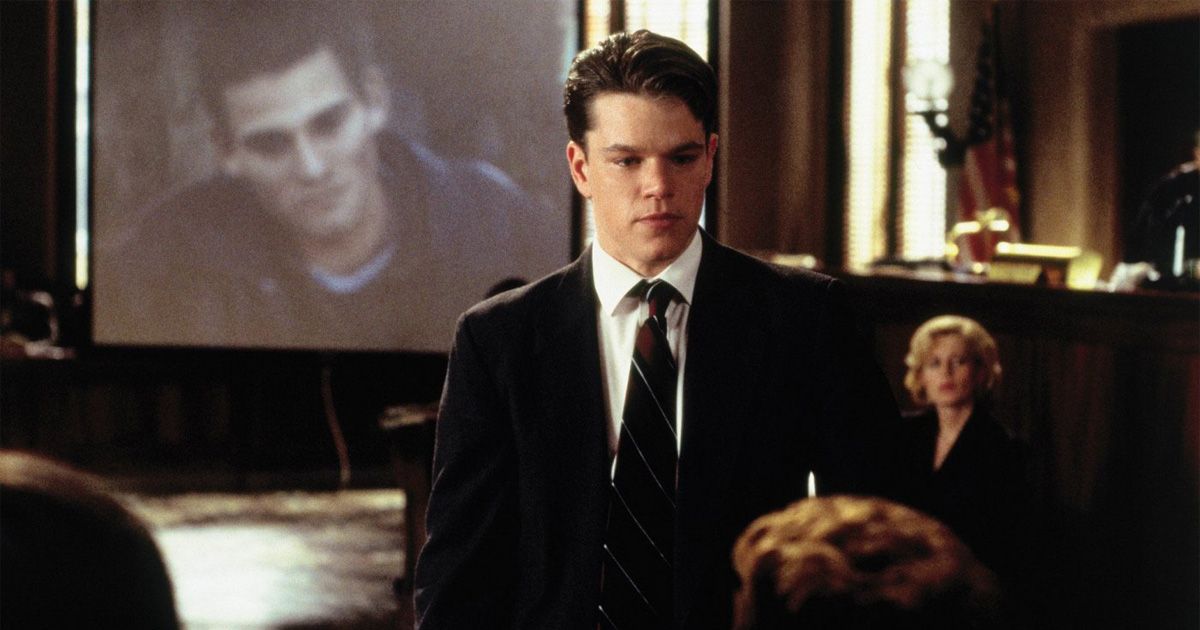 In the '90s, being in a John Grisham adaptation was hitting the box office lottery, so when Damon was cast as the lead in The Rainmaker, directed by Francis Ford Coppola, he was ecstatic, as this was the opportunity he had been waiting for his whole career. The film is all about Rudy Baylor (Damon), a young, idealistic, naive lawyer who steps into a massive case, because it's the right thing to do, and he will probably lose, as experienced lawyers are representing the evil insurance company.
This was Coppola's last studio film ever, and Damon had a good performance as the lead character, but unfortunately, this wasn't the box office success that everyone was hoping for, and it became a vehicle for the actor to announce himself to Hollywood, so he could get future roles like The Talented Mr. Ripley.
Related: Matt Damon's Best Dramatic Performances, Ranked
4
Behind the Candelabra (2013)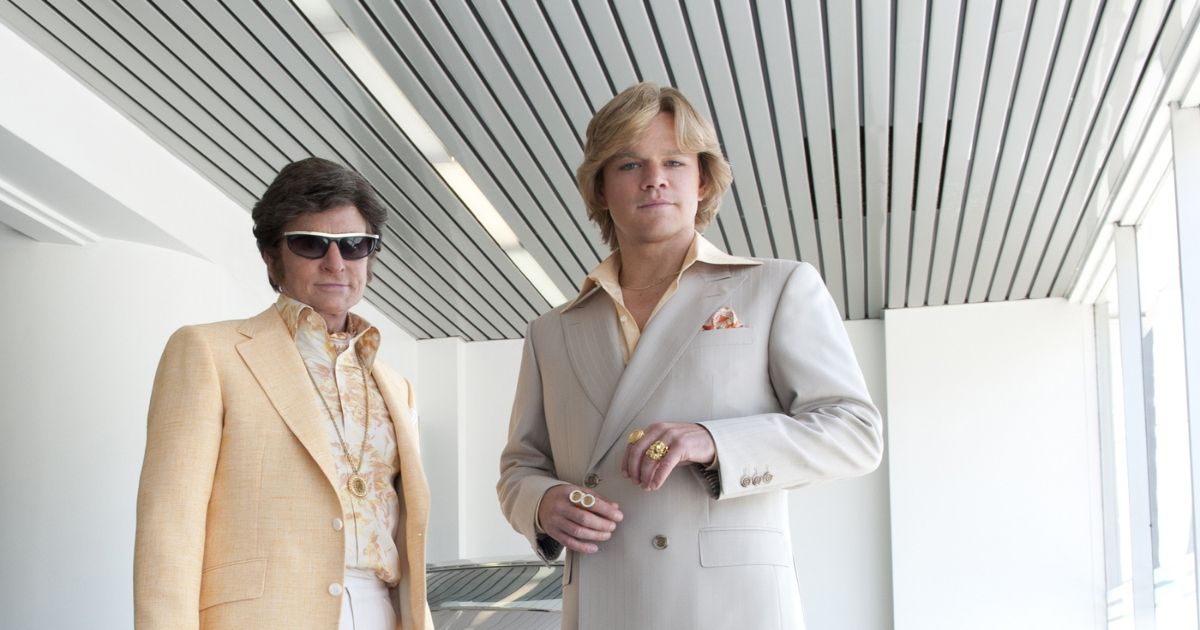 Behind the Candelabra is all about real-life musician and singer Liberace (Michael Douglas), and his love story with Scott Thorson (Damon), which turned sour. Things start out great (as with many love stories), but as time goes along, and Liberace continues to sleep with younger men, the mood changes, and even more so when the musician wants Scott to have plastic surgery, so he can look more like himself.
Damon shows his commitment to the part, creating a character who is in love with Liberace, but is worried he's losing himself in the process, especially once Liberace asks for him to go under the knife. Both actors are great in their roles, and their chemistry is palpable, making for a film that ends at its darkest.
3
Margaret (2011)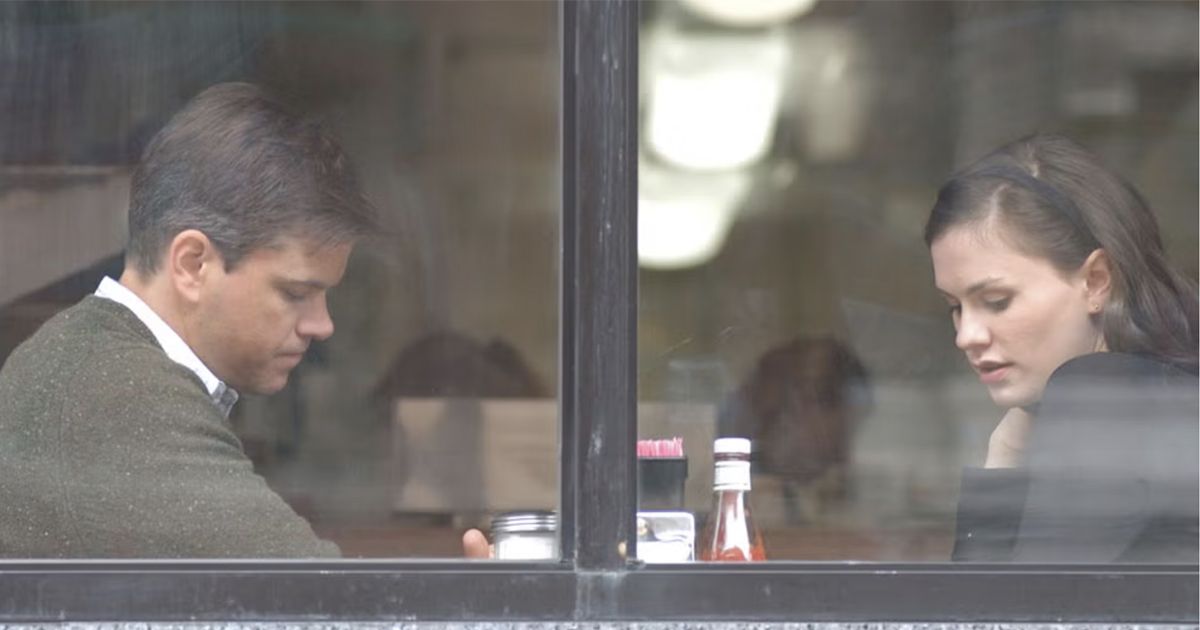 Margaret tells the story of a teenage girl of the same name, played by Anna Paquin, who witnesses a bus driver hit someone and kill him, and decides to tell no one. She's also pretty much lost, and guilty, as nothing goes her way, and she doesn't know how to react to everything that is happening around her. Damon plays math teacher Aaron Caije; he's the man Margaret confides in, the one person she can tell him anything to without repercussions. That's until Aaron tries to take sexual advantage of her. It's not usual that Damon uses his Boy Scout facade for evil, and it's always shocking when he does, making for a unique role here, one where he's not evil, but he's not a good person either.
About the film, director Kenneth Lonergan told TimeOut: "I always used to describe it as a 'documentary opera' or a 'teen epic.' Teenagers all think their life is a movie. If you break up with someone or you have a fight, you walk around with movie scores playing in your head. You sort of see yourself suffering as you're suffering. There's a lot of melodrama attached to the real events of your life. When you get into adult problems, that fun element of upsetting things disappears, and things are just upsetting."
2
The Informant! (2009)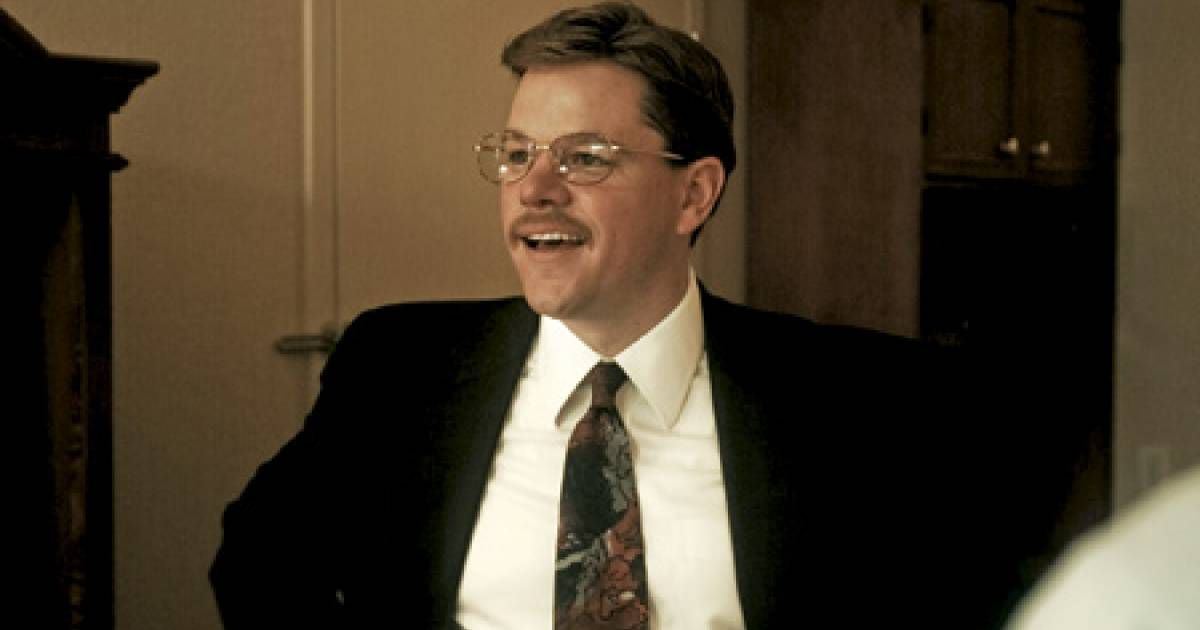 The Informant! Is a weird movie, even by Steven Soderbergh standards. Mark Whitacre (Damon) is a whistleblower for the FBI, telling them everything criminal the company he worked for, Archer Daniels Midland, part of the lysine price-fixing conspiracy, did. The problem is, that Mark (who is also the narrator of the story and the audience's point of view), is as unreliable of a narrator as they come, as he thinks he's a spy when he might be lying to the FBI half the time, so he can continue being part of their team and being "undercover".
Damon is able to make this unique, weird character into someone to root for, even if he lies more than he doesn't, making for a surprising film where nothing is exactly what it seems, as Mark keeps lying to himself and the audience. This is much more of a comedy than it might look at first glance, one that only works because of Damon's charisma and uncanny ability to hold the camera's attention.
Related: Best Steven Soderbergh Movies, Ranked
1
Rounders (1998)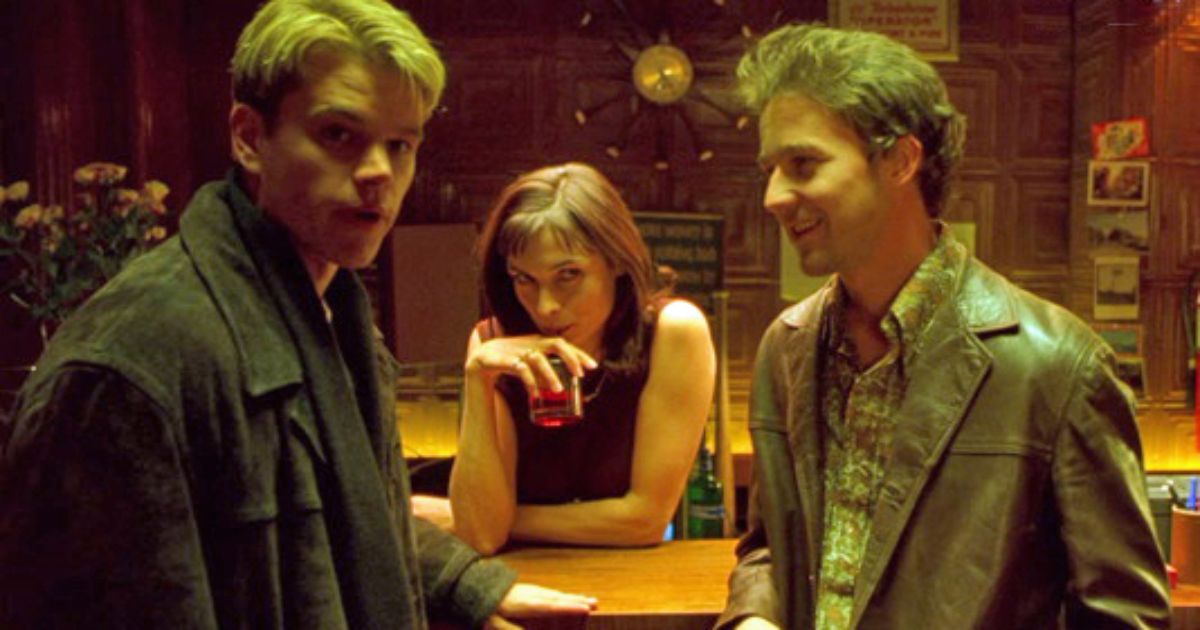 Rounders is still arguably the best movie about poker, and the strange, seedy, unique world where raising the stakes is not only a metaphor, but a reality. This is the story of Mike McDermott (Damon), a great poker player, who, after losing all his money to Russian mobster Teddy KGB (John Malkovich), decides to go straight, study law, and leave cards behind. That is, until his best friend, Worm (Edward Norton), leaves prison and brings Mike back into the bad habits he once had.
This is the film that made David Levien and Brian Koppelman's careers (now they're the creative team behind Billions), as their dialogue, knowledge of this world, and unique ideas shone through. Having said that, the movie wouldn't work without Damon, who is able to be magnetic, and charismatic, and has the best "I can't believe I lost all my money" face ever. He's the center of the story, and audiences keep rooting for him, as his character knows he's one of the best poker players, and is also an underdog, with a great moral code.