We as an audience are so fascinated with true stories, particularly true crime. Sometimes the best true crime, though, stems from the things we're all familiar with and take for granted, but don't know the backstories of. For those who love a true crime movie, get ready for the upcoming Miranda's Victim, which follows the horrific assault and rape of Patricia Weir (Abigail Breslin) which ultimately led to the creation of the Miranda Rights, the rights police must read before placing an individual under arrest.
This impactful and inspiring true story is helmed by acting coach and filmmaker Michelle Danner. During her time as director, Danner has teamed up with some of her former acting students such as Andy Garcia, Abigail Breslin, Emily VanCamp, and Luke Wilson to name a few, all of whom star in Miranda's Victim. On top of these brilliant actors, Danner has also taught the likes of Henry Cavill, Salma Hayek, and Penélope Cruz. The acting coach and director is similarly the founder and artistic director of Edgemar Center For Arts. Her impact on the film industry and the acting industry is mighty.
MovieWeb recently sat down with Miranda's Victim director Michelle Danner to discuss the film's brilliant cast, it's premiere at the opening night of the Santa Barbara Film Festival, and its delicate subject matter.
Why Now?
The events of Miranda's Victims took place in 1963, a whole 60 years ago. It's a story one of the most important yet forgotten events in 20th century American history. Without it, we wouldn't have the Miranda Rights ("You have the right to remain silent…"). So why now? Well, during the pandemic, executive producer George Culver came to Danner and asked her, "Why hasn't this story been told?" Danner explained:
"It's the question that gets asked the most, because I think nobody asked until he did. He asked, 'Well, what happened in this case? How did the Miranda Rights come about? What happened to the victim?' And he researched it, and he looked for the victim [Patricia Weir], who he interviewed [and] actually acquired her life rights so he could tell the story."
"I was approached with this story, but the minute that it was offered to me to direct I immediately thought, 'Oh my god. How come this was never told," continued Danner before relating back to her previous movie. "[In] my last movie, The Runner, the very first scene [uses the Miranda Rights], and I never questioned, what is the story behind it? It didn't ever come through the form of a documentary or a miniseries or anything. Or Law and Order for that matter. This is the first movie that tells the true story of what happened."
Danner previously mentioned that that George Culver, an executive producer on the film, interviewed the real Patricia Weir and gained her life rights, and when asked if she had a hand in the production of the film, Danner said:
"Well, she has a cameo in the movie in the wedding scene. As a matter of fact when Josh Bowman, who plays Charles, her husband, comes outside the church, [he] leans over and kisses her on the cheek".
Danner continued by explaining what Patricia thought of the movie. "She saw the movie several times. She loved the movie," said Danner. "As a matter of fact, we have an event with her on September 30 in New Jersey at Monmouth, where we're going to have her and Abigail walk the red carpet and introduce her to everyone."
The Responsibility of Telling a True Story
There is an undeniable sense of responsibility put upon filmmakers when telling a true story, especially one as delicate as Miranda's Victim. "Yes, I felt the responsibility to the story to honor her," explained Danner. "She went through this nightmare, for her to keep reliving it over and over again. And that really stayed true to me," said Danner, who continued:
[Sexual assault] is a thing that was not talked about for decades. And then of course the Me Too movement happened […] This kind of crime happened over and over again and stayed unpunished, and there were no consequences for this. As a matter of fact there is a very powerful postscript at the end of the movie that says 95% of people get away with it. 5% get convictions.
"Everybody, I think, might know somebody close to them that endured something so traumatic like this," opined Danner. "I have. It didn't personally happen to me, but somebody very close to me. It's something that really can destroy lives. It's a crime. Yes, you're not dead, but something dies inside of you. And you have to go on and keep living and find a way to deal with it."
"It's a powerful story, and it's a true story," continued Danner. "And in this particular case, of course, it changed civil liberties, changed the way people get arrested. Not only in the United States, but all over the world, [there] are different renditions of the Miranda Rights everywhere."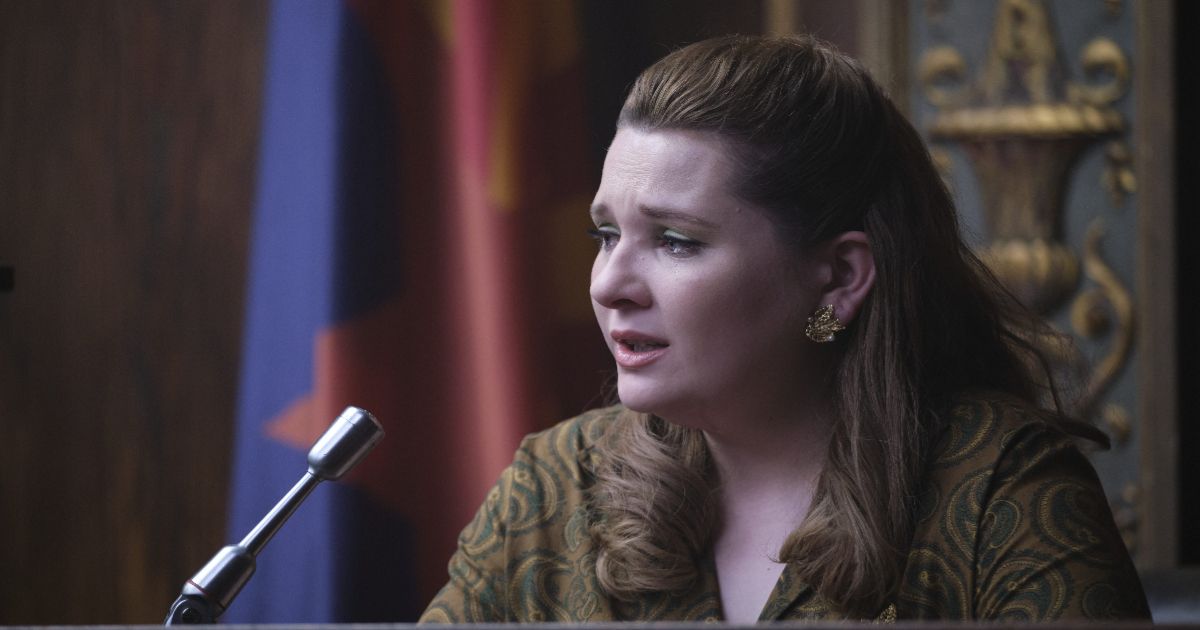 One of the most impressive aspects of Miranda's Victim was how Danner dealt with such a delicate subject. "I ran the risk of not being so edgy, because I didn't, you know, go there," said Danner on how she decided to portray this difficult subject. "Because it's a delicate matter. And I just wanted to be sensitive to what this was about. So I had to find the balance." So how do you cinematically portray a rape with respect, thoughtfulness, and a refusal to exploit the situation?
Related: Best Abigail Breslin Performances, Ranked
"I decided only to go in the car at the end, in the last court thing," said Danner, explaining that the most explicit depiction of the crime comes in flashback near the end of the film. "It is a violent crime. There's no getting away from the fact that it's violent […] It's a violent sex crime. And I always knew I was going to do it in an artistic way. But I had to find the balance, with it also affecting you. And not making it vanilla. So I had to find that balance, but I didn't want to make it so disturbing that it was exploitive."
The Inspirational and Empowering Message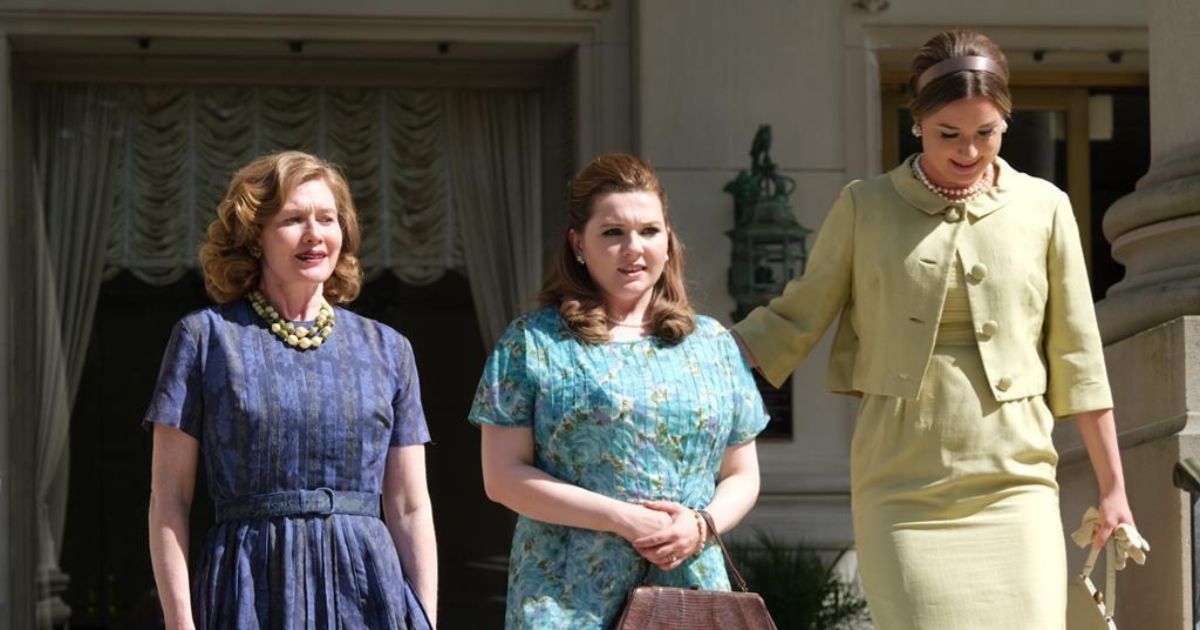 Upon watching Miranda's Victim, audiences will walk away with a profound feeling of empowerment and inspiration. This was Danner's main goal; she told us what she wanted audiences to walk away with after seeing the film:
Inspiration to speak out when either they have endured a crime or witnessed a crime. That it's powerful to be brave, and to have the courage to speak the truth of what happened.
"It's clear that a lot of people, for so many reasons — not wanting to be shamed, not taking the risk of not being believed — don't want to tell the story. And it does take courage. So I'm hoping that audiences will be inspired to support somebody that has a story to tell, or if they themselves have to come forward, even if it's years later, to do a wrong right by telling the truth of what happened," stated Danner.
Related: Miranda's Victim Review: An Inspiring True Story Led by a Great Abigail Breslin
Danner discussed how society has changed since 1963, when the horrific crime took place, yet why Miranda's Victim is sadly relevant today. "It's 60 years ago," said Danner. "Society has changed so much, and yet wants to take some steps back, as we know with the reversal of Roe v. Wade, and in so many things. But we've taken steps forward." She continued:
60 years ago, it was hard. [Patricia] had to have so much courage to bring her family — that didn't really want her to go — through that. And then society, and walking into a police station and saying, 'This is what happened to me.'
"It doesn't happen in every case, but in this particular case, the police did the right thing. Justice came through. And what I love about the story, for me, it was something that fascinated me from the very beginning — it was the full circle of karmic justice. I loved that Miranda had that happen to him at the end. We won't say what it is, people will just have to watch the movie," teased Danner before explaining that some executives asked Danner to cut the final part of the movie entirely.
"At one point in the process, in post-production, it was asked of me to cut out. To stop the movie after the verdict came in. And I didn't want to do that, because I thought there was something so fascinating about the story, that justice saw it full circle like that. And it was true. It's the way that it happened. As they say, karma is a bitch."
Miranda's Victim's Exceptional Cast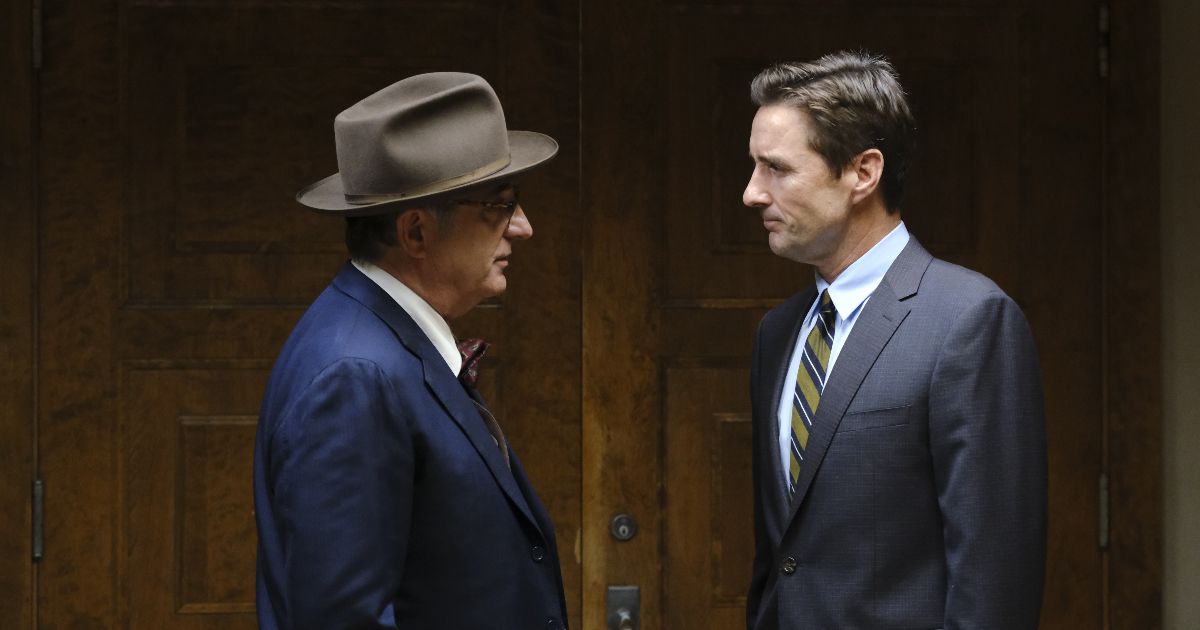 One of the best surprises of Miranda's Victim was its incredible and varied cast. Abigail Breslin, Luke Wilson, Emily VanCamp, Andy Garcia, Ryan Phillippe, Kyle MacLachlan, and even Donald Sutherland — these are just a few of the famous faces that pop up in the movie, many of whom Danner taught as an acting coach. When asked if these actors were already in mind when casting the movie, Danner said:
It was one of those things where the casting fell in place beautifully. I certainly had a vision for it. I wanted those actors because it's an important story. So it had to be played by these actors.
"But then when it came to casting the part of Ernesto Miranda, I wanted somebody that was not known," continued Danner. "And so I auditioned a lot of actors and found this wonderful actor, Sebastian Quinn, who had worked but was not, you know, well known. But it so happened that he has a resemblance to Ernesto Miranda, who is quite an attractive man. Which totally kills that notion that, you know, if you're attractive, you can't commit crimes like that. It doesn't really matter."
The Opening Film at Santa Barbara Film Festival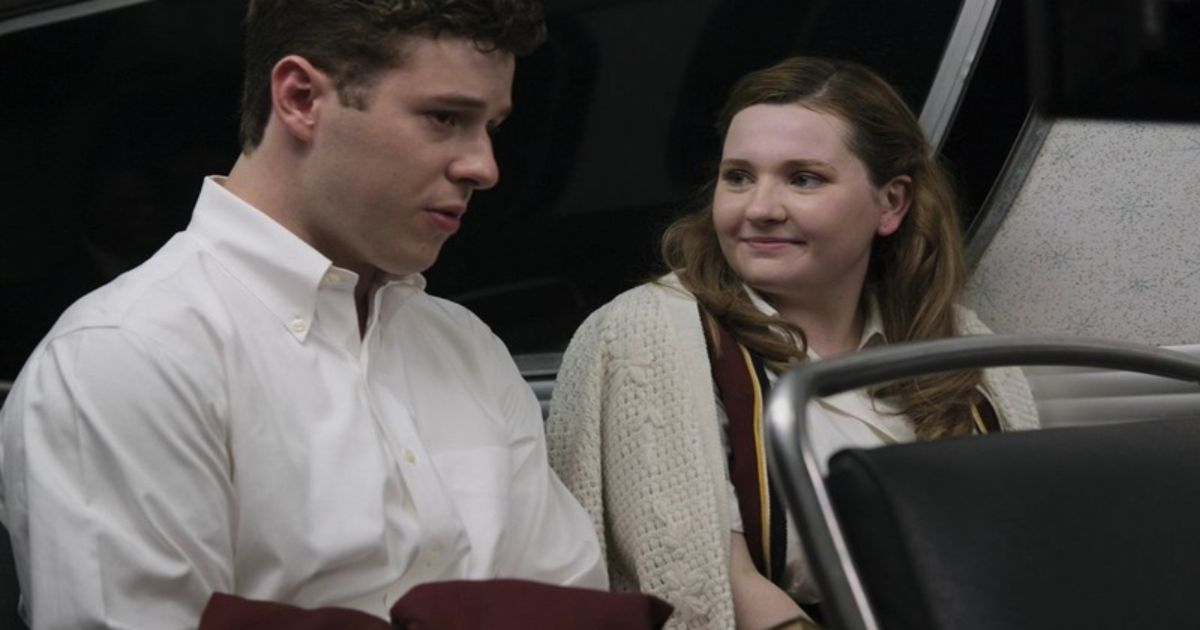 Miranda's Victim was the first movie to open this year's Santa Barbara Film Festival, an exciting opportunity any filmmaker would love to experience. When asked how Miranda's Victim being the opening film at the Santa Barbara Film Festival felt, Danner said, "It felt great."
As a matter of fact, it was a big opening. It was big red carpet, and a lot of our cast came up there to support. And this was a historical theater, the Arlington Theater. We played it to over 2000 people [who] showed up and attended the screening with a big party afterward.
"I went up with my family. We rented a house, and it was a whirlwind," said Danner. "But the key moment was with the support of the actors that really loved the movie. I mean, when Andy Garcia said to me, 'This is a beautiful movie. It's an elegant movie,' it really meant something to me."
This movie will mean something to a lot of people in return. Released by Vertical, Miranda's Victim is available in select theaters and on demand October 6.