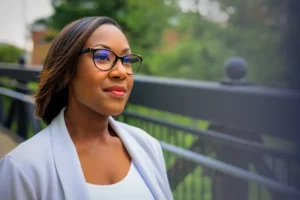 (Please subscribe to my Substack for free. – Kindler)
The most important election in the country right now is happening in Virginia, where both Houses of the General Assembly are genuinely up for grabs. At stake is whether MAGA-enabling Gov. Glenn Youngkin gains the legislative lock he needs to become the next Ron DeSantis – or whether, conversely, Democrats retain their Senate "brick wall" blocking his excesses or even better, expand that wall into a fortress by also regaining the House of Delegates.
I've written pieces profiling the excellent candidates Democrats have in probably the two most important Senate races, Russet Perry in SD31 and Monty Mason in SD24. Today, I wanted to focus on the swing seat Democratic candidate who has most impressed me, as well as the one in the contest for what's considered the "tipping point" seat, Kimberly Pope Adams in HD-82.
Just her one-minute statement in this video is enough to give you a good sense of who she is and how well she presents herself and the case for her election.  She is a down-to-earth regular person – "a working single mom" – who also happens to be the type of skilled professional that the legislative branch could really use, an auditor, accountant and financial manager with 15 years' experience helping public institutions maintain their financial soundness.
As she puts it, "people are ready for true representative government, and that means you have someone who not just looks like you but has your lived experience."  After all that journalists and academics have done in recent years to warp the meaning of the word "populist" – rendering it almost unusable for serious commentary – for me, an actual populist looks and sounds like Kimberly Pope Adams: a woman of the people looking to serve her community and not any special interests.
Here are a few examples of statements she has made on key issues of interest to Dems and progressives:
Abortion: ""We are the safe haven of the South, and this election is so important because it's not just for Virginians. I'm fighting to protect reproductive freedom for women coming up from Georgia, for women coming up from South Carolina, over from Tennessee, across from Kentucky. It's not just about Virginia, and we have to make sure we protect these freedoms."
Education: "As the mother of a son who goes to Dinwiddie public schools, I'm very disappointed to see politicians who are playing political games with our children's education instead of focusing on how we can improve our schools. In the House of Delegates, I'll fight to fully fund our public schools to improve school infrastructure and ensure that our teachers are being paid what they're worth. I'm committed to addressing teacher shortages and reducing class sizes so that every kid in Virginia has access to a world class public education."

Teaching about race: "I've worked in higher education for over ten years, and I can emphatically say that Critical Race Theory is not being taught in Virginia's K-12 public schools. I believe Governor Youngkin's executive order was an attempt to dilute the accuracy of Virginia's history. As Virginians, our history is complicated and sometimes uncomfortable, but deserves to be taught to students in its entirety."

Workers' rights: "On day one I will work to pass legislation that ensure that everyone has access to paid sick time, paid family and medical leave, regardless of their zip code or their tax bracket." She has talked about how having a father who was a unionized factory worker influenced her perspective.
Gun safety: "Virginia must do as much as it can to mitigate future mass shootings. We must enact common sense legislation, including red flag laws and prohibiting ghost guns, to keep these deadly weapons out of the wrong hands."
Adams is working to dislodge Republican Delegate Kim Taylor. Although not one of the more vocal right wingers, Taylor has, in her one term in office, voted with the GOP majority 96% of the time. So you can bet she will continue to be a reliable vote to reduce our voting rights, turn our schools into culture war battlegrounds, diminish gun safety, bind us to the fossil fuel industries, etc.
Because of Virginia's precarious position as the last state in the South where abortion rights are protected, it's worth paying particular scrutiny to where she stands on this issue. In fact, per the Richmond Times-Dispatch, her husband is on the board of a "crisis pregnancy center" which their auto repair shop has sponsored and supported in a number of ways.  Such centers, under the guise of "counseling", steer young women away from birth control, abortion pill and abortion options, pushing only abstinence and adoption instead.
Taylor has also supported extreme anti-abortion legislation. As Planned Parenthood of Virginia sums up her record:
"Kim Taylor has ties to crisis pregnancy centers, which are fake clinics designed to mislead patients about their reproductive health care options. The American Medical Association has called these centers unethical. Now, as a legislator, she has already supported two anti-abortion bills: One mandated biased counseling before an abortion, and the other threatened to criminalize health care providers."
There are a lot of reasons to believe that Kimberly Pope Adams has a strong chance of winning – but also that success is far from guaranteed.  Adams is a black woman running in a district that is almost 46% black and almost 55% non-white overall, including portions of the city of Petersburg.  Her opponent, Kim Taylor, has won only one race to date, squeaking by Delegate Lashrecse Aird in the Republican-friendly year of 2021 by only 512 votes.
The district has been very favorable for Democrats in the past, giving US Sen. Tim Kaine a whopping 17 point margin in 2018 (against an admittedly unpopular Republican challenger, Corey Stewart). But like too many districts, it wavered in 2021, giving Glenn Youngkin a 2-point edge over Terry McAuliffe in the governor's race.  It favored the Democrat by 1 point in the 2022 US Representative races – so let's just say, it's a competitive district, very winnable but not one to take for granted either.
Bottom line: when 500 votes could make the difference between a Democratic and a Republican General Assembly, you have a degree of power to influence the results that is not true of a lot of world events.  There are many ways you can help Kimberly Pope Adams win. Find them:
We deserve good, honest folks like Kimberly Pope Adams representing us – and with a little effort shared among us, we can fulfill such a reasonable expectation.
********************************************************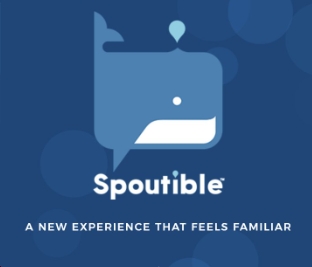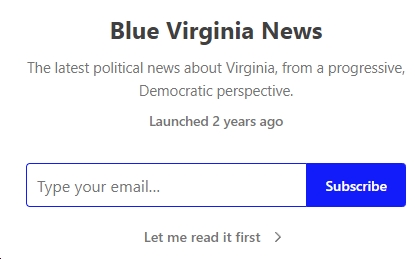 Sign up for the Blue Virginia weekly newsletter