The Caine Mutiny is an old classic that has been rewired to fit many different moments. Herman Wouk's novel tells the story of the U.S.S. Caine during an extreme weather event, in which a mutiny was staged against the Commander by the executive officer, resulting in a tense Naval trial concerning the XO's possible court-martial. The novel became a film (featuring an Oscar-nominated Humphrey Bogart), and then a Broadway play, in which Wouk stripped his text of everything but the court-martial process itself. The result is a tense courtroom drama which asks more questions of the audience than it answers.
That play was turned into a couple of made-for-TV movies, including one directed by the great Robert Altman in 1988, starring Jeff Daniels and Eric Bogosian. Now, Showtime has aired a new version 35 years later, and it's a strange event. This is the final from the acclaimed director William Friedkin, famous for The French Connection, The Exorcist, To Live and Die in L.A., Sorcerer, Bug, and Killer Joe. Friedkin died in August, two months before the premiere of his final film (and the much-hyped reboot of his Exorcist film).
It's an odd epilogue. Friedkin was a truly modern filmmaker often defined by transgressing boundaries, redefining thrillers and action movies with The French Connection and Sorcerer, and changing the landscape of horror with The Exorcist. The only other fictional feature film he'd directed in 15 years was the boldly uncompromising and downright subversive NC-17 film, Killer Joe, with Matthew McConaughey. And yet, The Caine Mutiny Court-Martial almost feels like traditional, like the only thing between it and the 1950s is a black-and-white filter.
Then again, maybe that's the most radical thing a controversial figure like himself could do at the end of his life — subvert the subversive.
Ignore a Terrible Two Minutes
It's an extremely odd thing to say, but the first two minutes of The Caine Mutiny Court-Martial are its absolute worst. Perhaps Friedkin passed before putting the final touches on it, but there is something so immediately off-putting and hokum about the opening to this film. There's an exterior shot (the only one we'll see) of a government building, text detailing that it's U.S. Naval Headquarters in San Francisco, and the most basic militaristic drum score you've ever heard in your life (though you've probably heard it 100 times in other things). It all reeks of a studio executive making last-minute decisions.
Cut to two men in a hallway, speaking to each other. We don't know all the details of what they're discussing, but somehow the acting is genuinely bad. The writing is clumsy, the editing dull, and you might start to think, "Oh God, this is going to ruin Friedkin for me." Stick with it though. Maybe it won't come across as terribly to you, but these first two minutes feel like bottom-of-the-barrel television. Don't turn it off just yet, though.
Fortunately, just about everything improves dramatically after a few minutes. Almost the entire film takes place inside one large Naval courtroom, aside from bookend scenes. In the center of this minimalist space sits a bare, harsh looking chair. Surrounding it are three tables — one belonging to the defense, one belonging to the prosecuting side, and between them, a long table with a mostly silent array of Naval superiors, 'judges,' led by the head judge, Blakely (the late, great Lance Reddick). Here, the audience will piece together the events of the mutiny through the testimony of various witnesses called to the stand. It gets good.
A New Old-Fashioned Caine Mutiny Cast
Jason Clarke expertly portrays the reluctant defense attorney, Greenwald, who has been called in to defend the mutinous XO, Maryk (played by Jake Lacy). Opposite them is Monica Rymund as Challee, the prosecutor, and her team. If Greenwald is the melancholic and pessimistic defense, then Challee is all USDA Prime American Naval offense, a woman who circles witnesses like a shark and who honors and respects not just the military hierarchy but the entire bureaucratic system in which she serves. She is here to take down Maryk. Greenwald learns that he has to adopt a different approach to defend his client.
Instead of somehow attempting to prove Maryk innocent, Greenwald figures the only thing he can do is prove that the Commander was deserving of a mutiny, i.e. insane and unequipped to handle the ship at that moment. Enter Kiefer Sutherland as Commander Queeg, an iconic literary character who is always fun to see portrayed. Sutherland gives an appropriately old-school Hollywood take on Queeg, fitting for this decidedly traditional film. He seems inspired by Bogart above anything else, or at least the pre-modern performances that were stagey enough to feel artificial but passionate and complex enough to be revered. It's certainly memorable, and injects Queeg with just the right amount of insane and pathetic qualities.
Related: 15 Best Courtroom Dramas of All Time, Ranked
In fact, most actors feel a little stagey here, a little melodramatic and old-fashioned. That's not really a surprise, considering this is literally a stage play, but it all adds up to the somewhat surreal feeling that William Friedkin ended his career with undoubtedly the most tame and traditional entry in it. The film even ends on a variation of Wouk's melancholic monologue chastising younger generations and post-war modernism itself. It's all intentional though. As Friedkin wrote in his director's statement:
I intentionally chose to keep the issue of right and wrong as ambiguous as possible. I was consistently impressed with the level of expertise that our actors brought to their roles and I believe that these are some of the best performances I have ever seen.
Why Is This Friedkin's Final Film?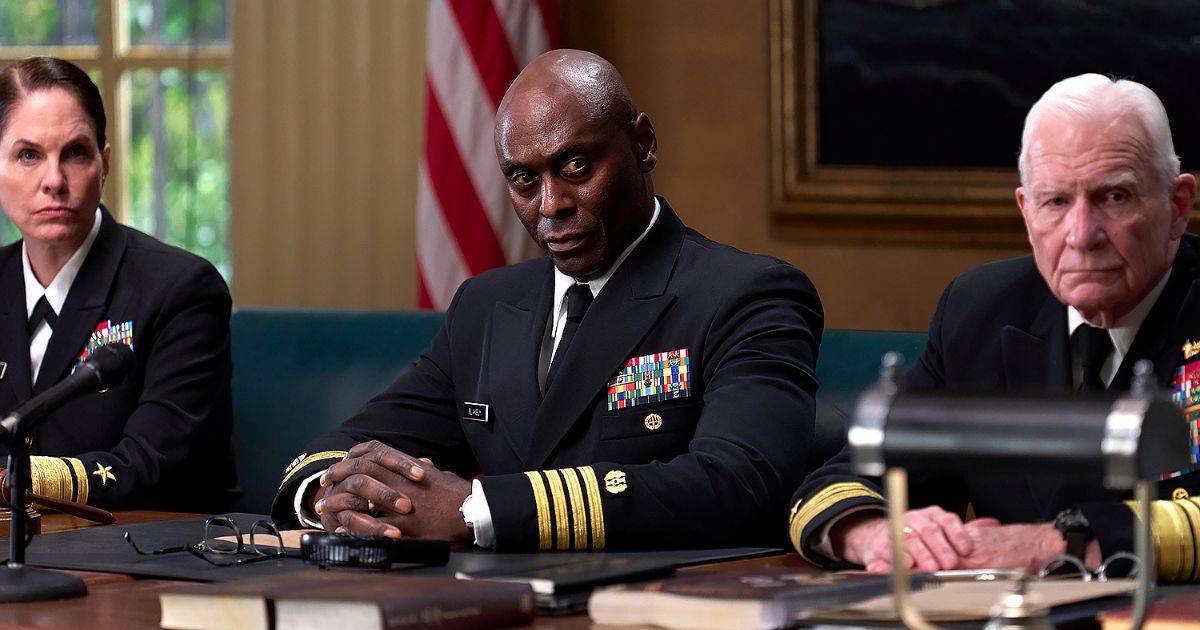 Okay, this is a fine, stage-like courtroom drama, and a good adaptation. But really? From the director of The Exorcist and The French Connection? Perhaps there are some answers in more of Friedkin's own words. In 2022, he told Deadline:
"There never was a mutiny in the United States Navy. Herman Wouk virtually created the first and only mutiny in the United States military. His dialogue is terrific, right to the point. It's set at a trial, but it's all really by the book, in terms of accuracy. But there never was a mutiny in the United States military. He invented it and all that would take place around it, based on the laws that cover it."
That sentiment is weirdly inaccurate. There was the Port Chicago Mutiny of 1944, the U.S.S. Somers mutiny of 1842, and the U.S.S. Kitty Hawk conflict of 1972, a mutiny by any other name. And yet, the idea of mutiny does seem intertwined with Friedkin's rebellious New Hollywood career. The court-martial trial itself provides the opportunity for the kind of deconstruction of authority figures and strict systems that Friedkin explored in some of his best work.
Related: Exclusive: William Friedkin Revisits To Live and Die in L.A. on Blu-ray
But perhaps the most touching and quietly appropriate thing about Friedkin's final film is that it lets him come full circle. The famed director began his career with hour-long television programs, from documentaries to The Alfred Hitchcock Hour. His very first film, in fact, was a documentary about a man wrongly accused of a crime. In fact, The People vs. Paul Crump helped save the titular man from execution.
So Friedkin went back to the courtroom. He had also revisited his past in 2017 to make a brief documentary about an exorcist, The Devil and Father Amorth. What was he doing? What was it in his filmography that called out to him? Whatever it was, Friedkin turned hard from the extreme nihilism of Bug and Killer Joe in order to explore intrinsic wualities of his career with these last two films. It's an interesting ouroboros, and while The Caine Mutiny Court-Martial is hardly one of the 'Top Friedkin Five' films, it is a sophisticated, somber, and surprising end to a master's career.
The Caine Mutiny Court-Martial is available on Showtime and Paramount+. If you're a fan of William Friedkin, check out this brief video essay on how he changed the horror genre: