The following video and press release are from the Allison Spillman for Albemarle County School Board campaign. For more information on Spillman's Republican opponent, see The Most Important Race You Haven't Heard Of: Antonin Scalia's Daughter Is Running for Albemarle County School Board, and She's as Extreme as You'd Think She'd Be.

CROZET, Va. – In a pivotal moment during the Albemarle-Charlottesville NAACP School Board Forum held on Tuesday, October 9th, conservative Meg Scalia Bryce, who removed her children from the Albemarle County Public Schools system before running for the school board, made a controversial statement. All candidates were asked, "Should the public schools teach about the history and effects of systemic racism?"
Bryce responded, "Public schools should absolutely teach about the history and effects of racism. When we talk about systemic racism, I think that there needs to be an openness about, you know, not everybody agrees that there is systemic racism. And it has to be okay for people to disagree about that [i.e. systemic racism not existing]… I think that we need to be able to have debates, and it has to be okay for some people to be able to say, 'Well, I do recognize that racism exists and there are racist people in the system. I don't agree that there is systemic racism.' And I don't think somebody should be shamed into silence for expressing that."
This statement follows her comments at the Crozet Leadership Team's Forum on September 11th, where Bryce stated she opposes ACPS' anti-racism and culturally-responsive teaching policies. Furthermore, Bryce has accepted campaign contributions from an individual who has defended secession, praised confederate monuments, and likened President Lincoln to Vladimir Putin, as well as an individual who paid for Islamophobic billboards.
In contrast, Allison Spillman, a progressive non-profit leader with five children enrolled in ACPS, emphasized the importance of acknowledging systemic racism and its impact on the school system. Spillman stated, "Yes systemic racism is real, I think we are doing a disservice to all of our children if we even play with the idea that it's not real."
Spillman went on to discuss practical measures to address systemic racism in ACPS, such as equitable resource allocation, Universal Pre-K, partnerships with community  organizations such as 100 Black Men and the NAACP, and improved professional development for teachers.
Allison is a mother of five students, who are all currently enrolled in Albemarle County Public Schools. She is a former small business owner and a PTO vice president. She is running for the School Board to ensure that every ACPS student receives the essential support and resources needed to learn, grow, and thrive within our county schools.
******************
P.S. In stark contrast, Allison Spillman had the following to say about systemic racism: "Yes, systemic racism is real. I think we are doing a disservice to all of our children if we even play with the idea that it's not real."
********************************************************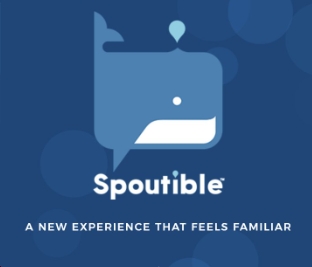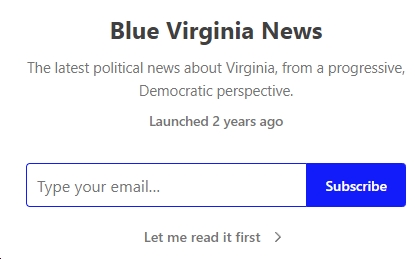 Sign up for the Blue Virginia weekly newsletter