Some of the horror genre's most spine-tingling films are available to stream on Prime Video, from thrilling slashers to classic creature features. Whether you're a fan of hair-raising supernatural horror hits like Candyman and Carrie or a lover of more light-hearted classics such as Shaun of the Dead, the popular streaming platform is sure to satisfy your needs.
The revered Jordan Peele continued dominating the big screen with his genre-blending sci-fi horror triumph Nope, while Laurie Strode faced off against her decades-long foe Michael Myers in the sensational conclusion of David Gordon Green's gripping trilogy Halloween Ends. These horror classics and hits are just a few of the titles currently available on Prime Video for fans to enjoy on movie night.
Updated on October 10th, 2023, by Rudransh Bundela: This article has been updated with additional content to keep the discussion fresh and relevant with even more information and new entries.
28
Run Sweetheart Run (2020)
Blumhouse Productions has slowly built up a great resume of horror films with Run Sweetheart Run being another great recent addition. Touching upon the horrors of modern-day courtship, Shane Feste's film plays out as a sinister cat-and-mouse game that results in a woman being chased by a sadistic man (Pilot Asbaek) whom she went out for dinner with.
The film works as a ballet of death between the hunter and the hunted, playing out as a thriller with concentrated elements of horror. Pilou Asbaek, who you might remember from Game of Thrones, knocks his portrayal of a twisted, sadist out of the park, as he stalks and penetrates inside the psyche of his powerless victims.
27
Drag Me to Hell (2009)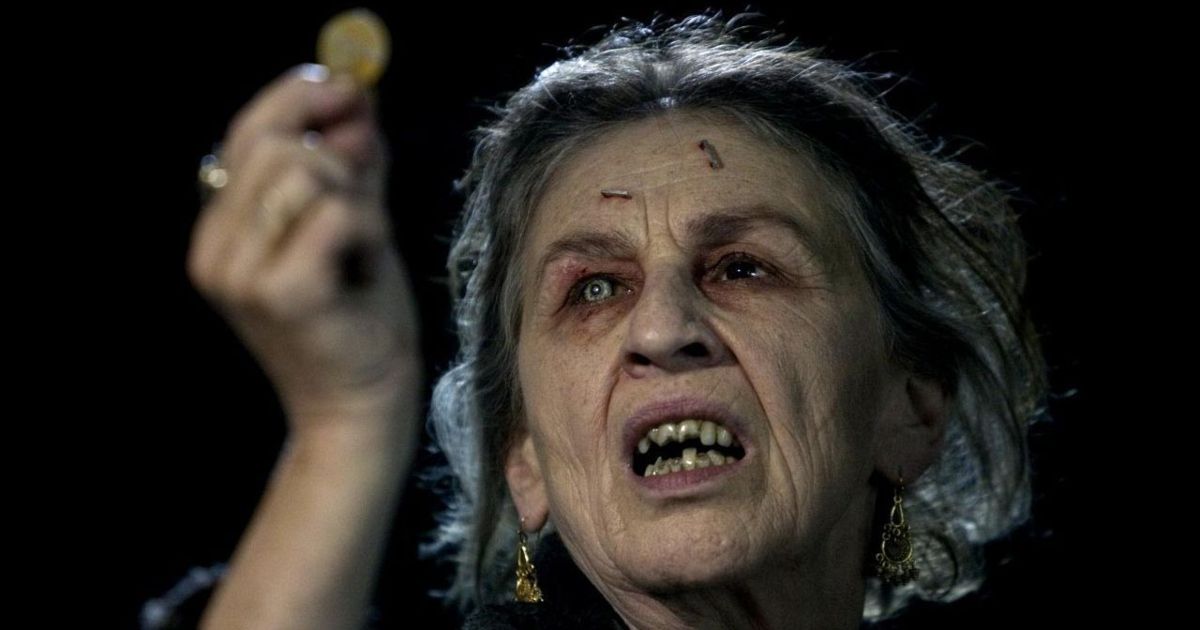 Long before Sam Raimi crossed over to the modern superhero side of things with MCU's Doctor Strange, he left the Spider-Man franchise and helmed a bonafide horror that shocked and scarred horror aficionados upon its release. Drag Me to Hell paid tribute to Raimi's penchant for horror and went full blast with his trademark action-packed approach to horror.
Revolving around an intense story of possession, Drag Me to Hell follows a young loan officer Christine Brown (Alison Lohman) who chooses not to extend an old woman's mortgage and is cursed by the woman, sending her life into a spiral of chaos and catastrophe.
26
High Tension (2003)
A fast-paced horror thriller that's told like it's on steroids, High Tension is aptly titled and lives up to the name and hype. A gem in the French slasher category, the film follows two young women who go to a secluded farmhouse belonging to one of the girl's parents, only to be attacked by a crazed psychopath.
What then ensues is a taut and gorey game of cat and mouse that sees the two women fight for their lives against the brutal insanity of the crazed killer, resulting in a bloodbath that's hard on the eyes and harder on the stomach…
25
Invasion of the Body Snatchers (1978)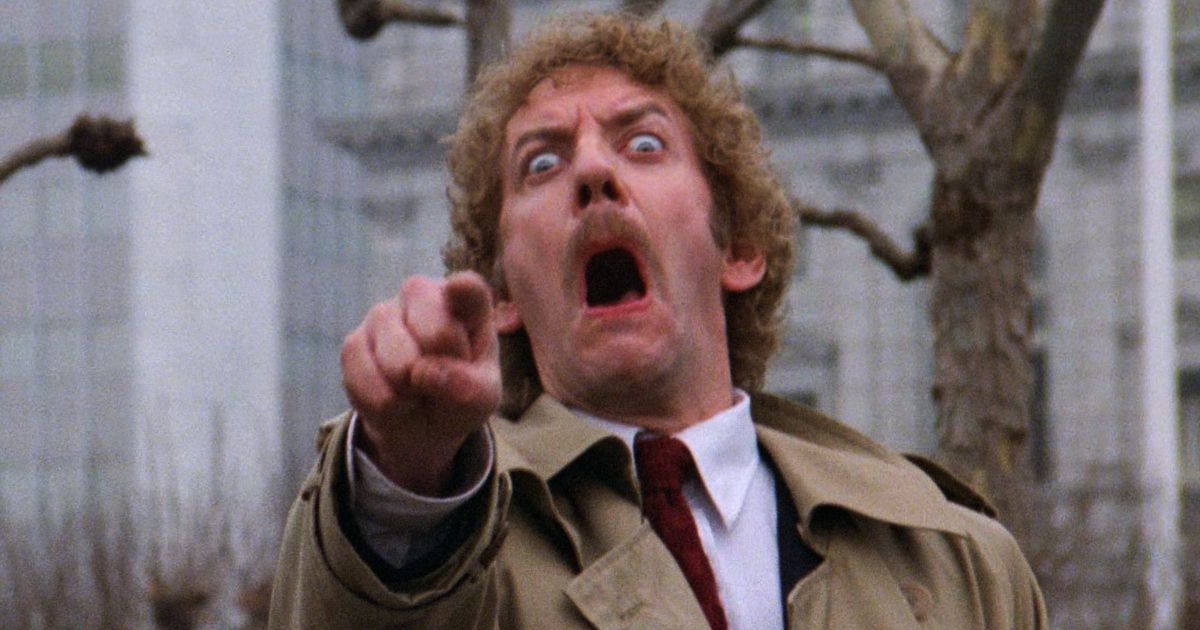 The only thing scarier than ghouls and monsters are ghouls and monsters in the guise of family and friends. Operating on this premise, Philip Kaufman's film is based on Jack Finney's 1958 novel and more than does justice to Finney's classic paranoia-inducing sci-fi tale.
A short and tautly written film, Invasion of the Body Snatchers unpacks the mayhem of the 70s and creates an internal ethos of horror that is more concentrated and steady. Unlike other horror films that overtly paint a tacky picture of a monster, Invasion of the Body Snatchers relies on infiltration and obscurity to derive its horror, leaving the audience in the cold and the dark.
24
Jacob's Ladder (1990)
Following a postal worker Jacob, who starts having strange visions and losing his mind, Jacob's Ladder documents a man's descent into madness. A cult hit now, a phenomenon earlier, Adrian Lyne's horror film gained a large fan base due to its anti-war stance, while still being deeply rooted in the dark themes of horror.
Tim Robbin's authentic depiction of a man traumatized by his past is genuinely heartbreaking and haunting at the same time, making Jacob's Laddera difficult yet rewarding film to watch. Having said that, Lyne's film scores above and beyond its contemporaries based on its approach to horror. Jacob's Ladder doesn't get to horror for the sake of horror, it rather aims at getting to the root cause of the trauma and then putting a spotlight on it for the world to see.
Related: 28 Best Movies on Prime Video to Watch Right Now
23
Saw (2004)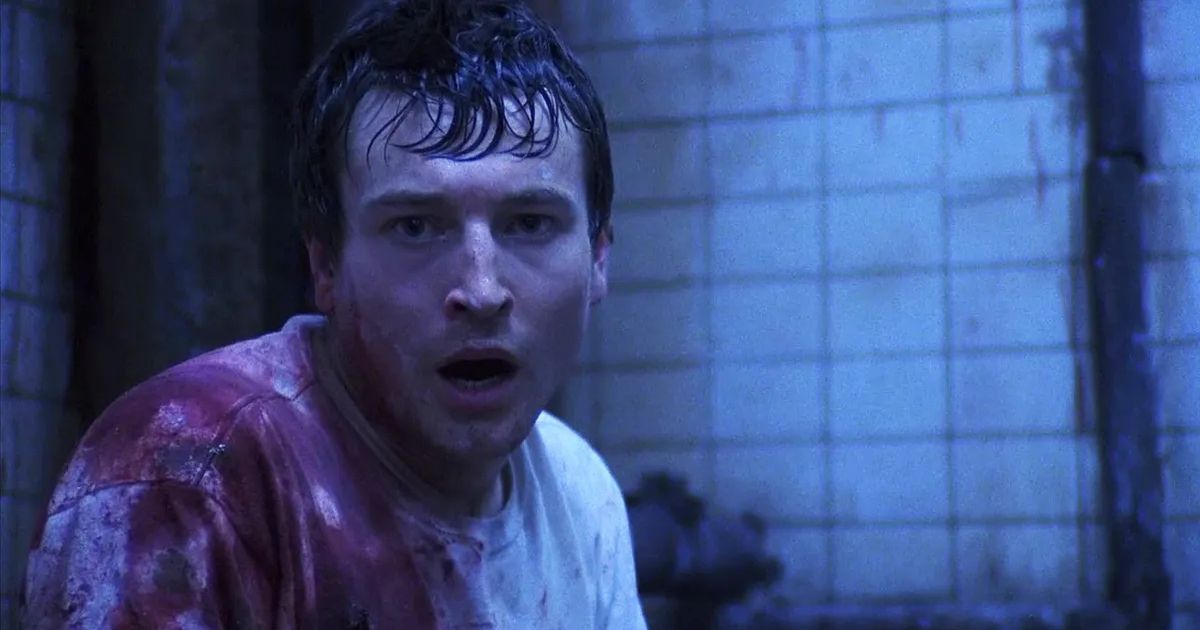 The original film that spawned the horror franchise from James Wan and Leigh Whannell, sending them on their way to becoming iconic filmmakers, the first Saw is still a fan favorite from it. The franchise now includes nine films and a tenth is on the way. Featuring a dynamic storyline and a famous twist, it used elements of gore to create an intricately brilliant plot to devastating effect.
Also creating a horror villain icon in the process, the film gave viewers the first taste of Tobin Bell as the now legendary Jigsaw killer. Jigsaw's approach is unique since he never actually kills anyone himself, instead abducting them and ensnaring them into ingeniously devised traps that force them to play a game and make difficult choices intended to leave them with a lesson about the value of life – if they can win the game and survive that is.
22
The Lazarus Effect (2015)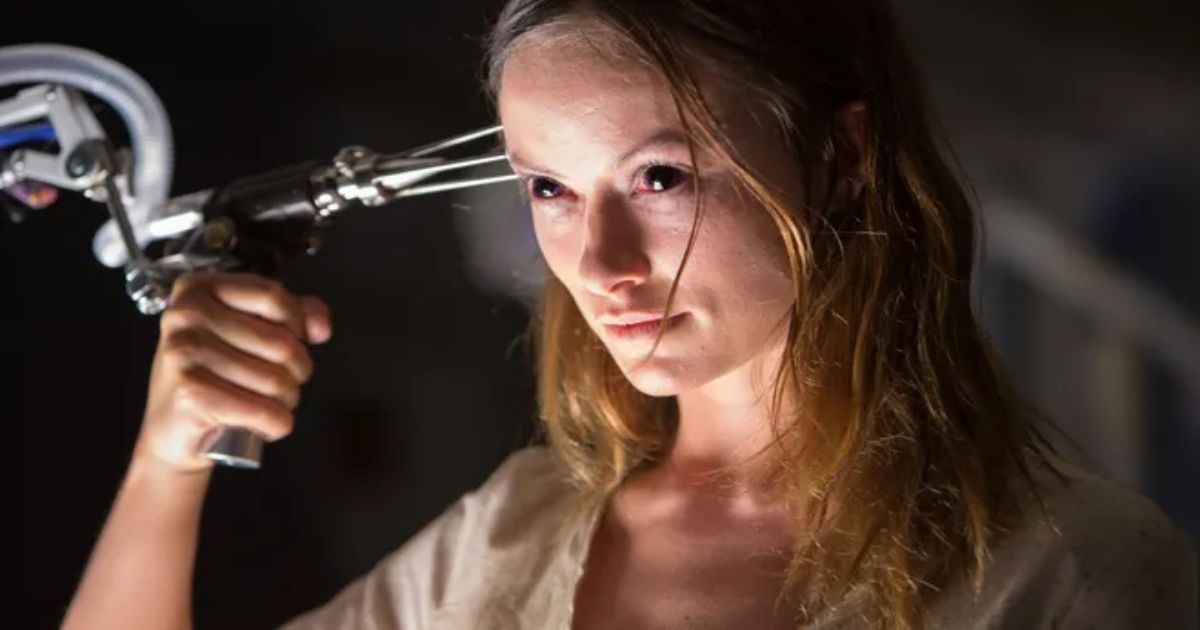 Over the years, talented actress and director, Olivia Wilde, has become well known for her racy scenes and usually picking serious dramatic roles. However, back in 2015, she appeared in a film that sticks out as a unique one from her filmography since it was a horror. The Lazarus Effect saw her play Dr. Zoe McConell, one half of an engaged couple who are both scientists working on a serum to assist coma patients.
The serum can effectively bring a person back from death if administered quickly enough but trials with a dog show that it can have some peculiar and mysterious side effects. When Zoe herself is effectively killed in a freak electrocution incident, her fiancé uses the serum on her to bring her back, despite the rest of their team being against it. Remarkably, Zoe is revived but soon begins to exhibit some frightening and supernatural side effects.
21
Knock at the Cabin (2023)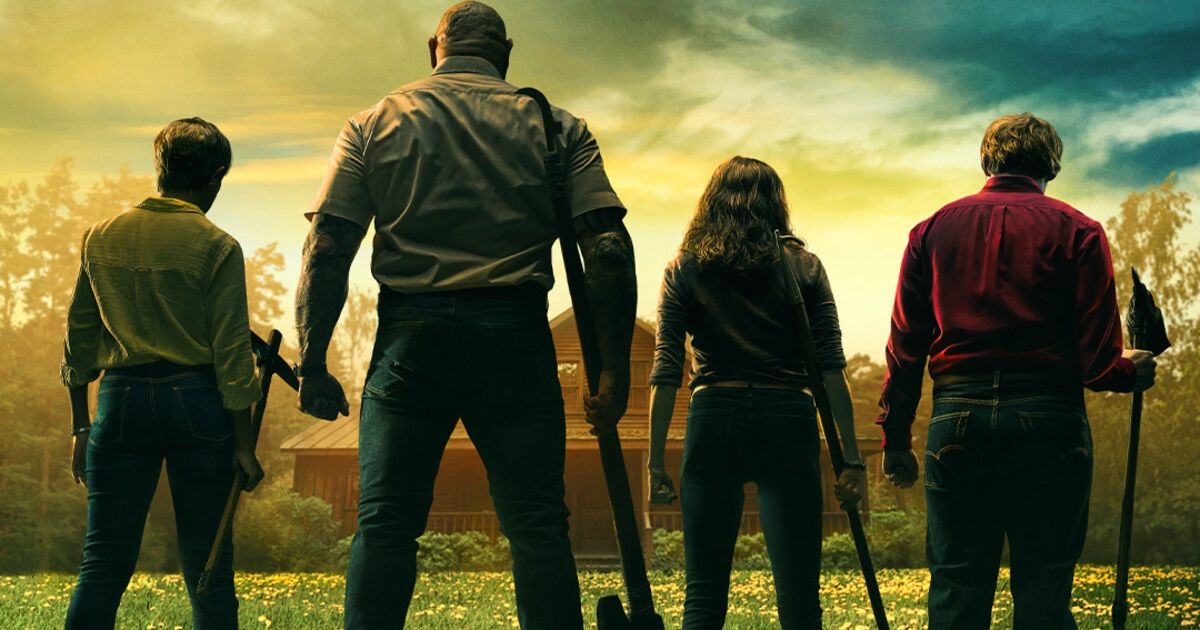 Another freaky psychological horror from visionary director M. Night Shyamalan, Knock at the Cabin featured all his classic attributes. Between some spine-tingling tension, a unique story, and wonderfully crafted scenes, the film makes for a very unnerving one that isn't a typical horror – though still manages to creep under the skin.
Based on a novel by Paul Tremblay, the movie focuses on a gay couple and their adopted daughter who are vacationing at a cabin. The family's idyllic life is thrown into turmoil when four strangers knock on the door with a seemingly unbelievable story. Stating they have to come in, they each carry weapons and claim to be on a mission to prevent the apocalypse.
20
Haunt (2019)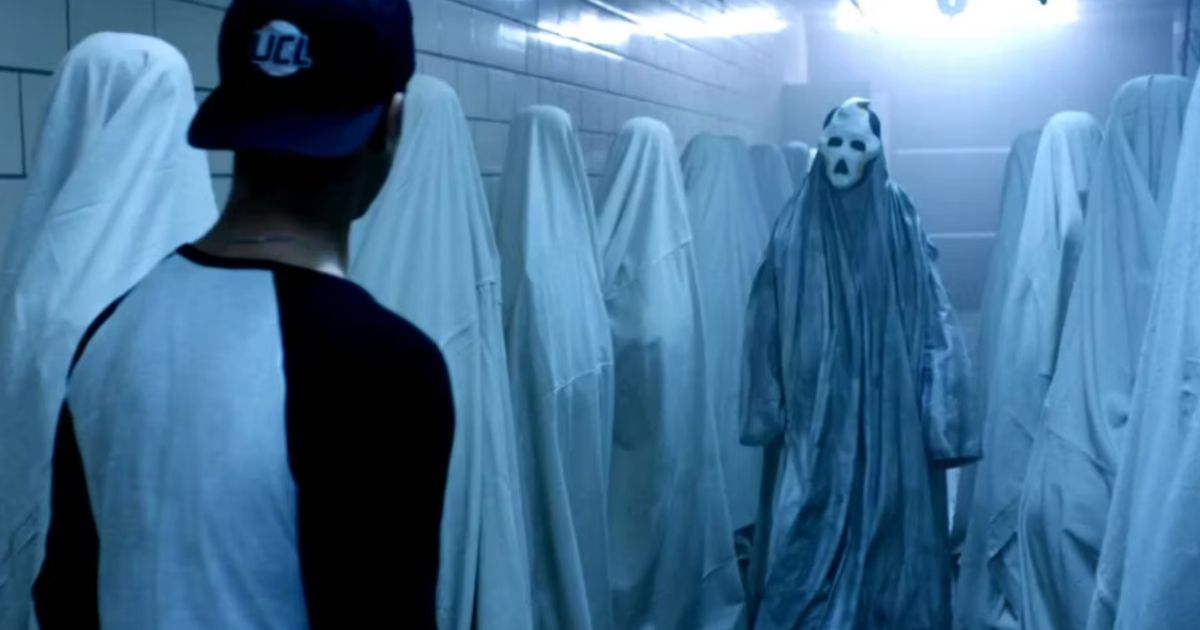 For the horror of a different subset, if you enjoy gory films dripping in tension, Haunt is one of those films that should be on your list. Co-produced by gore master Eli Roth, and taking place on Halloween night in an Illinois town, it sees a group of friends meet and decide to hang out together after a night of partying.
Amid a creepy feeling from one of the characters that she might have someone stalking her, the friends come across a mysterious haunted house attraction. Deciding to try it out, they enter the weird and creepy place believing it to be a Halloween gimmick. However, they're soon trapped in a nightmarish situation once they realize that this place is no joke but has real people behind ghoulish attractions out to slaughter them one by one.
19
The Taking of Deborah Logan (2014)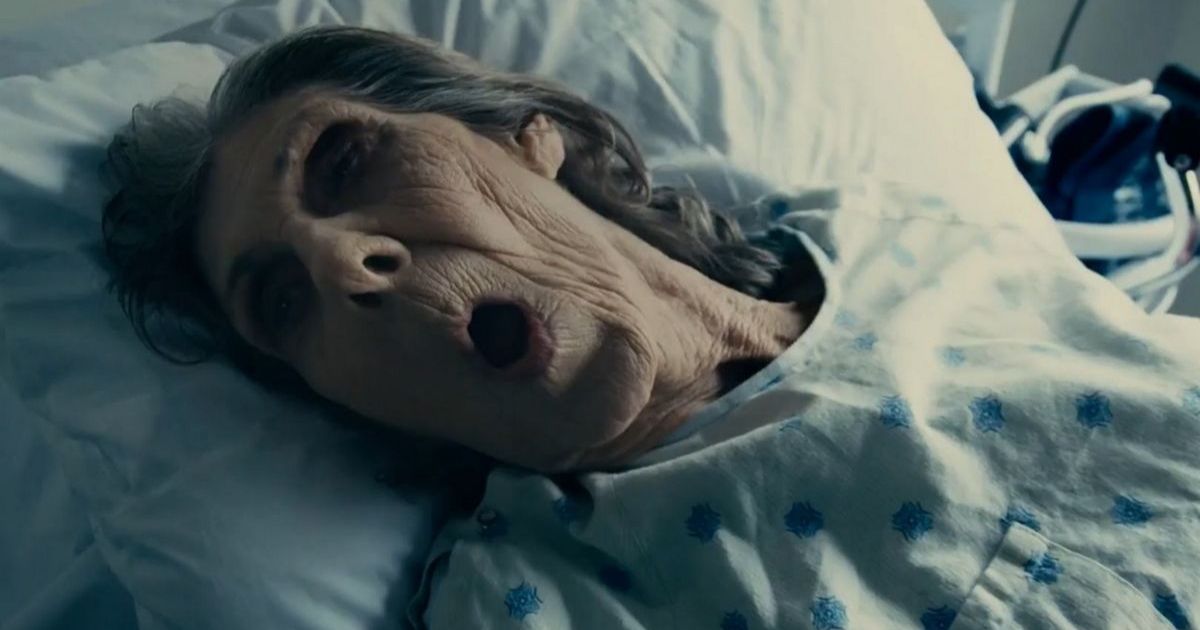 One of the most frightening found footage horrors you're likely to see, The Taking of Deborah Logan featured some brilliant and creative filmmaking techniques on its way to a 91% rating on Rotten Tomatoes. Following a medical student and her team as they film the lives of an elderly Alzheimer's patient for a documentary on the disease, little do they know that the woman is suffering from a far more terrifying affliction.
With some amazing cinematography, a chilling story, and epic visuals that will stick with you, the film has become a cult favorite among horror fans and is widely regarded as one of the best films from its subgenre. Directed by Adam Robitel, the director of other great horror films such as Insidious: The Last Key, you should put the kids to bed for this one since it features some nightmarish scenes that are truly disturbing.
Related: 13 Best Westerns on Prime Video to Watch Right Now
18
The Relic (1997)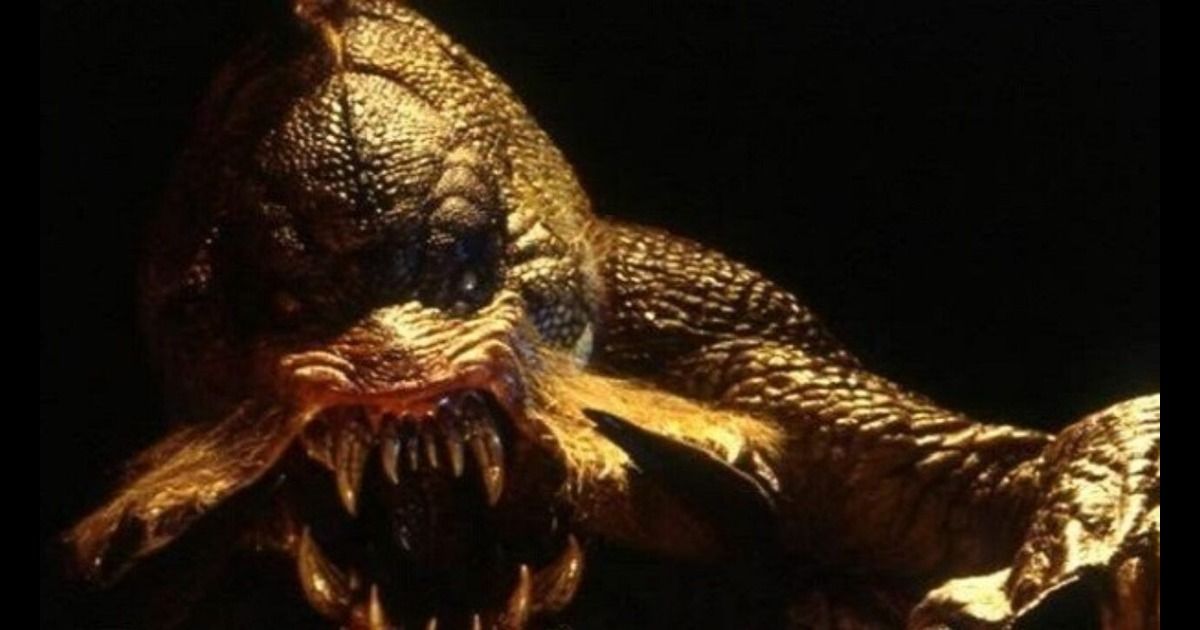 Featuring energetic work from the late Tom Sizemore and a great-looking antagonist, the 1990s creature feature The Relic deserved to do much better at the box office. Fortunately, it's the type of movie that earns its audience over time, and Amazon Prime Video has made it easier than ever to access.
The Relic works on several levels, from its museum setting to the casting, which even reunites Penelope Ann Miller and Linda Hunt from fellow '90s favorite Kindergarten Cop. But the real appeal of a monster movie is the monster itself and The Relic's reptilian Kothoga doesn't disappoint (nor does the story of its origin).
17
Hellraiser (1987)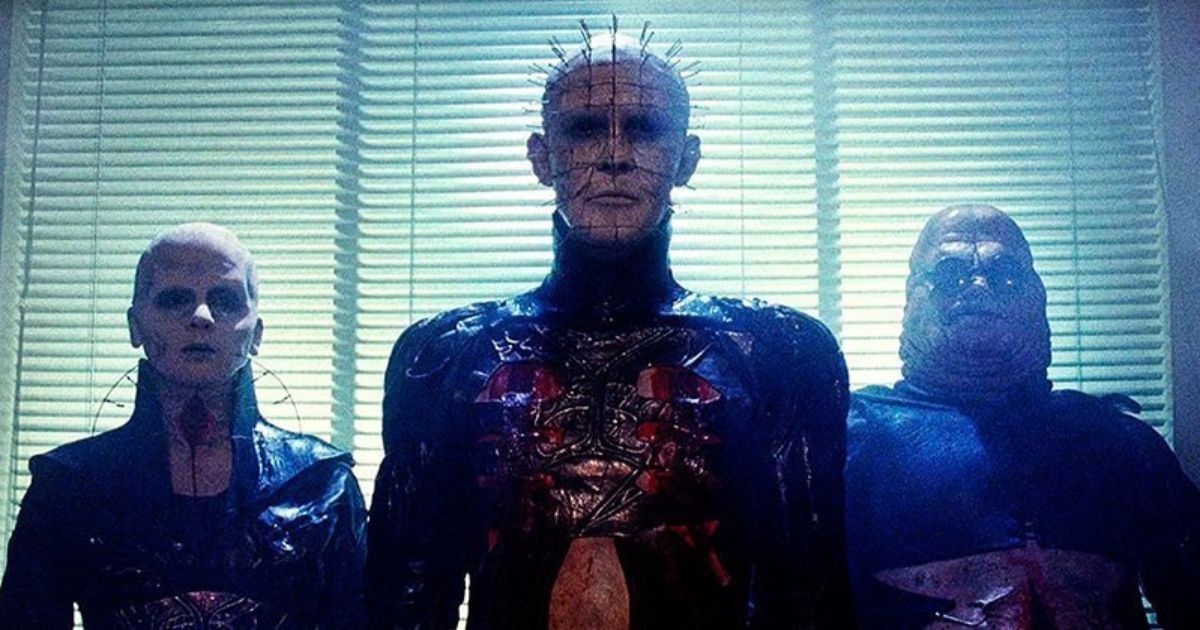 Coming from the brilliant mind of Clive Barker, Hellraiser was one of the 1980s' most inventive horror films. With a strong central narrative about the desire for resurrection and how far someone will go for a love that's not real, Barker's film is far more than a blood fest.
Instead, it's constantly proving itself to be a thought-provoking masterpiece that sheds new light on words like "temptation" and "suffering." While the sequels fell to low-budget home releases and the modern reboot didn't appeal to everyone, Hellraiser is a classic piece of horror that's always good for a rewatch.
16
M3GAN (2023)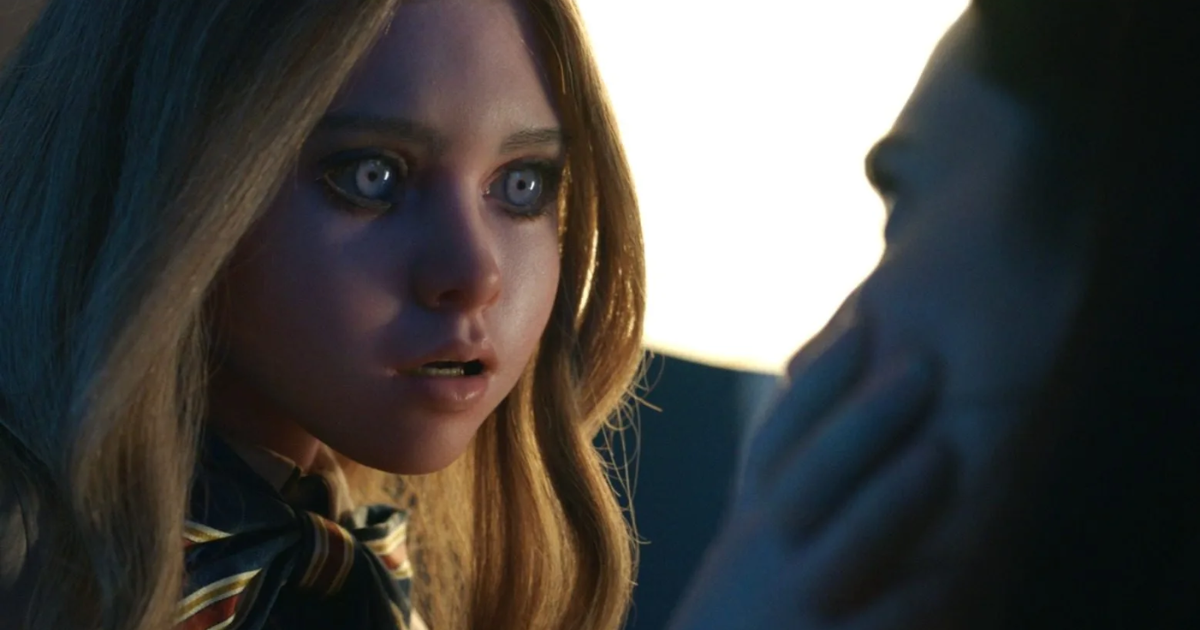 A major hit in January 2023, M3GAN proved not only that the sentient doll concept is still a financially viable one, but that it can earn solid reviews to boot. And M3GAN certainly earned every one of its compliments and box office dollars, as it's a thoughtful, well-acted horror movie that never forgets to embrace a fast pace and the occasional laugh or three.
The titular character is realistically brought to life via incredible animatronics and (for more complex movements) equally impressive work from child actress Amie Donald. Then there's Jenna Davis' chilling vocal performance, which combines with the character's bizarrely operatic movements to create one of 2023's more memorable movie monsters.
15
The Wailing (2016)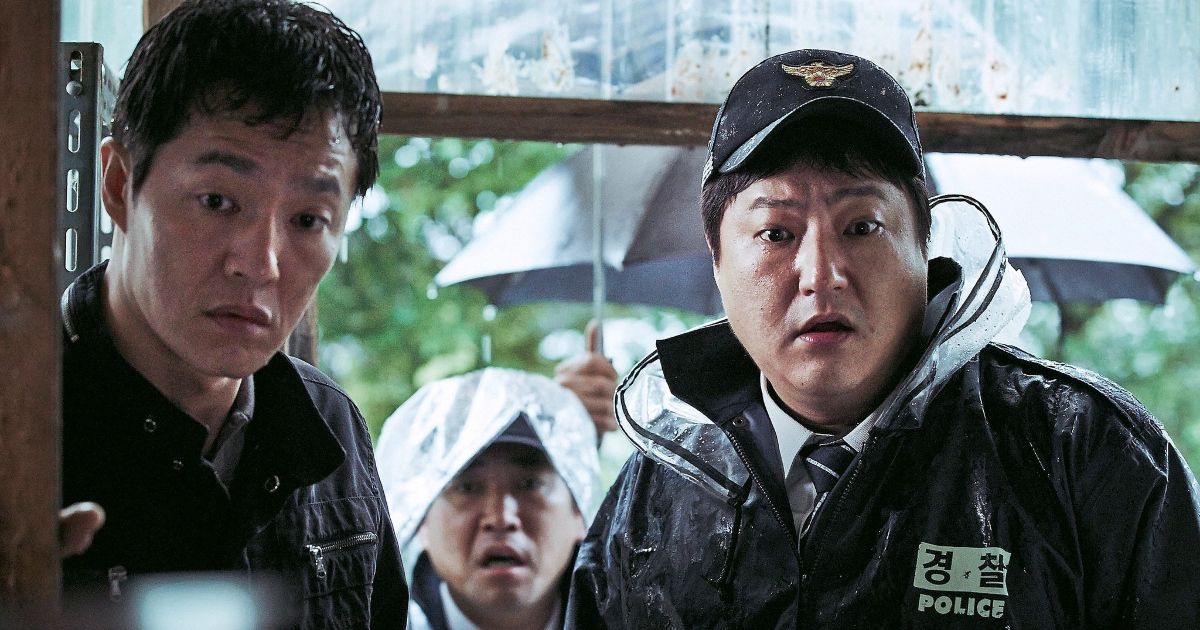 The Wailing is one of the best horror films on Prime Video at the moment. Starting with an eruption of gruesome deaths, Na Hong-jin's film works on the familiar yet underrated trope of scaring without showing. Milking the feeling of paranoid imagination, The Wailing is set in an insular South Korean town that begins witnessing a string of deaths that coincide with the arrival of a mysterious stranger.
Tasked with solving the case are a set of inept police detectives who have the grit of western cowboys but the intellectual prowess of a five-year-old. Hong-jin's film draws on a plethora of shamanistic elements and traditions to paint an obscure picture of modern society that isn't too far away from the reach or violence of occult practices.
Related: 20 Creative Slasher Movies That Took the Genre to New Places
14
The Vast of Night (2019)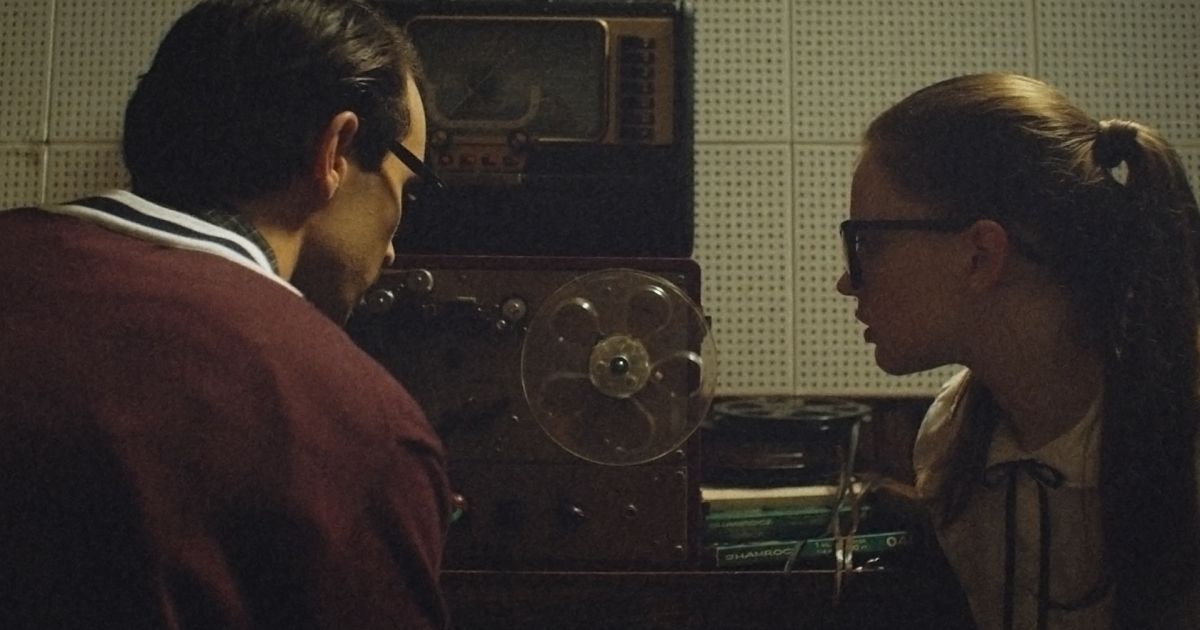 Andrew Patterson's debut feature substantiates the point that the role of money in filmmaking can sometimes be bypassed if the filmmaker has a clear vision and a genuine propensity for storytelling. Stepping away from the norm attached to first-time filmmakers, Patterson's film is a polished, self-assured sci-fi horror story of an alien abduction that makes a simple approach seem like a stylistic choice. Throughout the film there's an eerie presence of someone out there but one you can't grasp or put a finger on.
Patterson constantly plays with the score, using obscure sounds layered with electronic cackling while also going so far as to completely melt the frame to black to emphasize the dialogue. The Vast of Night pays homage to American paranoia of the 50s, without falling into the trap of either celebrating or criticizing the cold-war sentiment of the times. Overall, Patterson's film culminates into a well-told tale of horror pulsating within the framework of a sci-fi flick.
13
Suspiria (2018)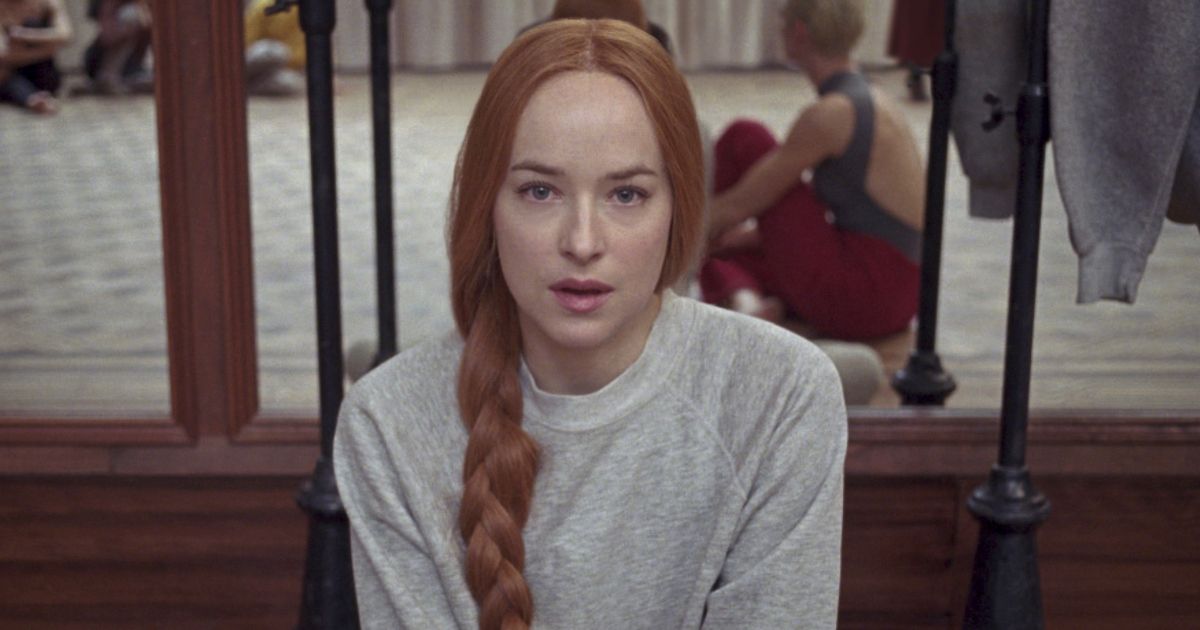 Described by Luca Guadagnino as a "cover" of Dario Argento's 1977 classic of the same name, Guadagnino's film aims at exploring its ancestors' ethos rather than mimicking it. Working as a modern cousin of Argento's film, Suspiria exemplifies how similar generic tropes can be employed for disparate results, taking the theme from its source material only to birth a new type of horror.
Featuring incredible performances from Tilda Swinton, Chloë Grace Moretz, Mia Goth, and Dakota Johnson, a haunting score from Radiohead's Thom Yorke, and brilliant cinematography, Suspiria is a worthy experimental successor to the original Giallo classic.
12
We Need to Talk About Kevin (2011)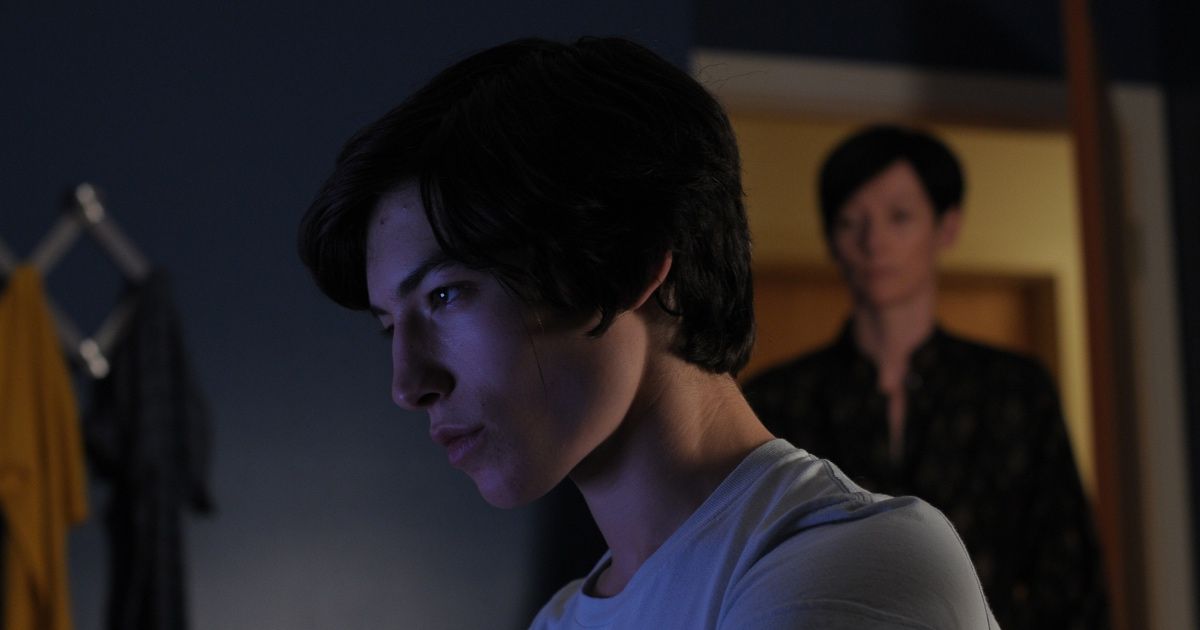 Commenting on the parables of modern-day parenting, Lynne Ramsay's film is a nihilist tale of guilt and horror. Adapted from Lionel Shriver's 2003 novel of the same name, We Need to Talk About Kevin explores the complicated relationship between Eva Khatchadourian (Tilda Swinton) and her psychopathic son Kevin (Ezra Miller).
Ramsey makes things clear right off the bat, Eva wasn't very fond of her then-toddler Kevin and much hasn't changed. Where other films turn a blind eye to the darker side of raising a child, Ramsey's film lights up the scene and delves into the subject. She notes and underlines the fact that motherhood is a ritual in which the adults consent to gradual parasitic destruction where the upside is providing society with a healthy contributing member while the downside is the loss of life and individuality.
11
Carnival of Souls (1962)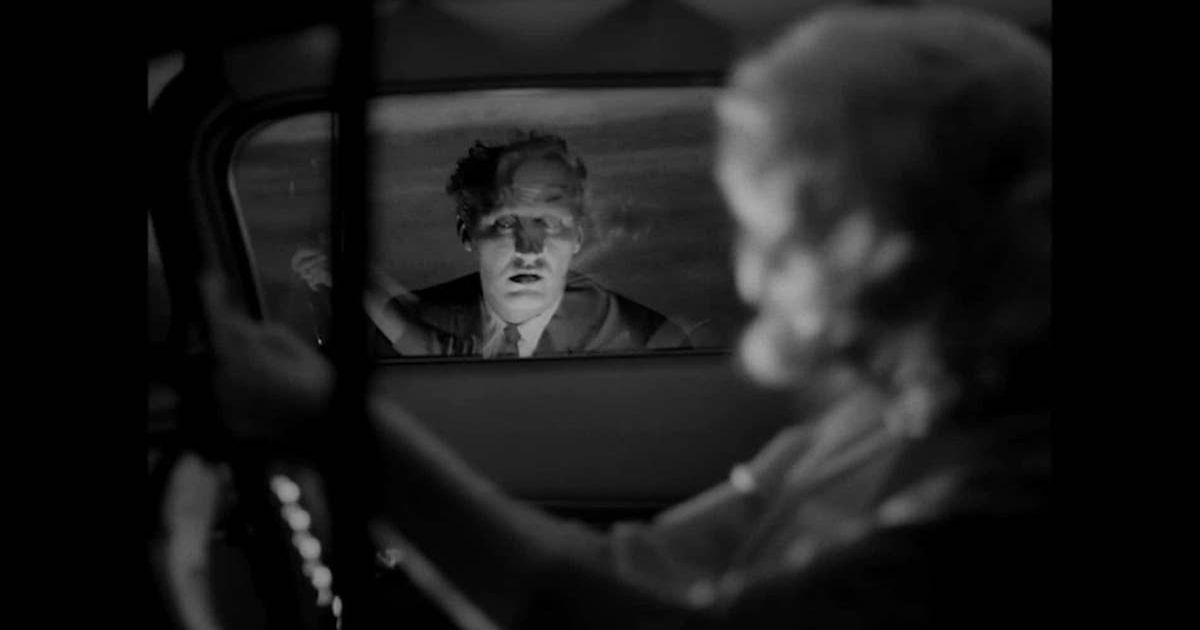 Carnival of Souls is a masterclass in atmospheric tension achieved on a modest budget. Over six decades since its release, Herk Harvey's film has a strange allure to it. The film is also credited with having a deep influence on David Lynch's work with its infusion of surreal elements and jarring spacial logic.
Instead of externalizing a monster or ghost, Harvey's film explores the internal darkness of the human psyche as it explores the psychological state of a woman who's the sole survivor of a fatal car accident. To put the crash and its memories behind her, Mary Henry (Candace Hilligoss) moves to Utah, only to be haunted by visions of a fiendish man. As the visions increase in frequency, Mary finds herself strangely gravitating towards a carnival on the outskirts of town with the hopes of finding answers to her tragic past.
10
Smile (2022)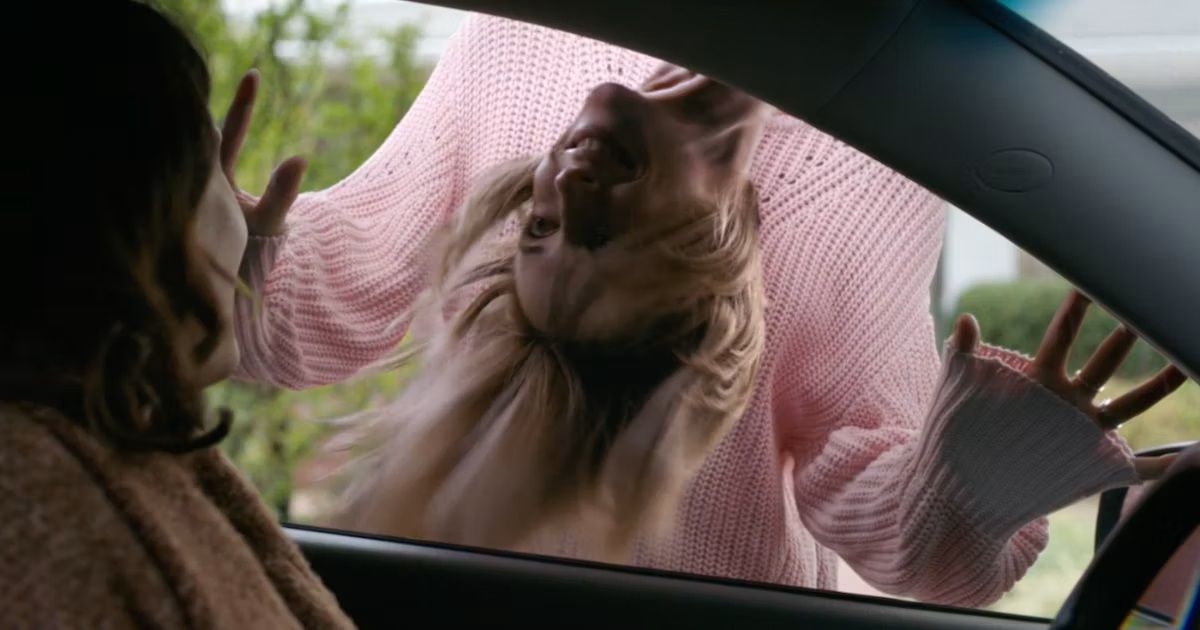 One of the latest horror hits on this list is 2022's Smile, which stars Sosie Bacon as therapist Dr. Rose Cotter, who works in a psychiatric ward and witnesses a bizarre and unsettling death of a disturbed patient that causes her to experience terrifying strange occurrences.
Rose's young patient warned her of a chilling entity that only she could see and that took the form of smiling people before her death, and now the doctor has become its new target. Smile was a massive box office hit and earned rave reviews from critics for its themes, screenplay, and extremely unnerving visuals.
Related: 20 Best Movies Free on Prime Video
9
Halloween Ends (2022)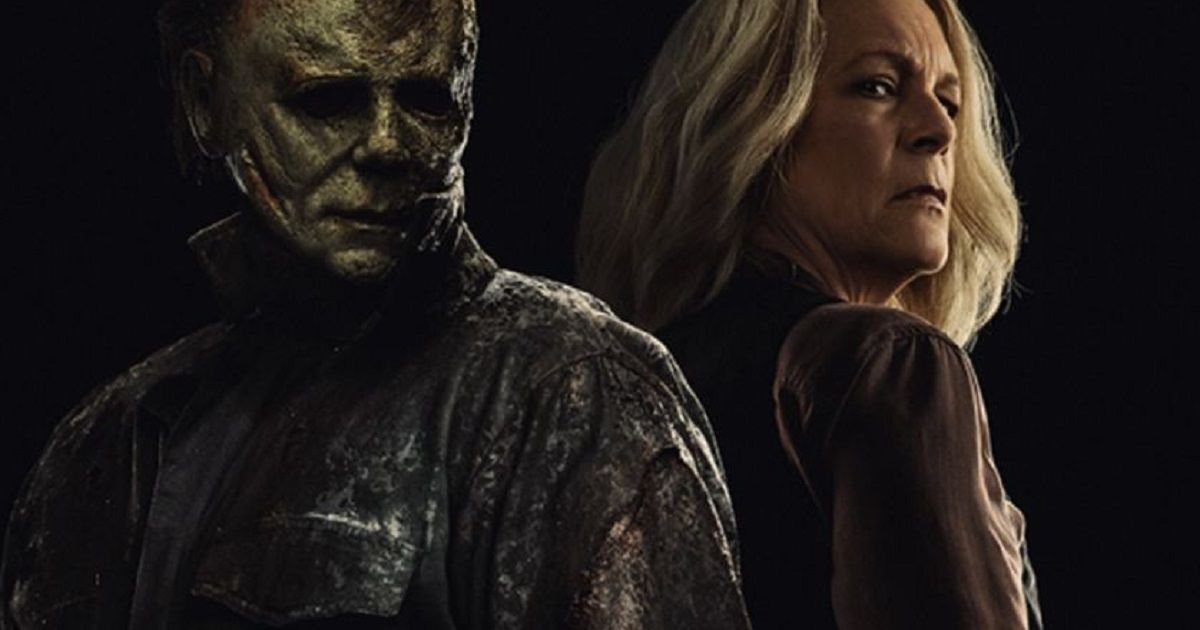 Original scream queen Laurie Strode (Jamie Lee Curtis) takes a final stand against her knife-wielding killer adversary after decades of trauma in the 2022 slasher Halloween Ends, in which the gripping horror franchise comes to a dazzling end as Laurie and Michael Myers have one last showdown where the stakes have never been higher and only one will emerge alive.
It also serves as the conclusion to David Gordon Green's trilogy of the series which helped breathe new life into the horror classics and were overall critically lauded. Halloween Ends earned a mixed-bag response from both critics and audiences, with some deeming it a somewhat disappointing finale for the franchise despite Curtis' powerhouse performance.