One of the most famous genres in the history of films is Westerns. Before, the genre had a huge following, and we would see many films produced in it. Nowadays, things have changed as the genre isn't as popular as it used to be. Fewer Westerns are being produced but despite all of this, the genre still exists even if not as strongly as before. There are many great Westerns that are still remembered even after many years have passed since their release like Magnificent Seven.
On the other hand, there are many Westerns that got lost in the history of the genre despite being good or even great. Whether these underrated films made an impact on the genre or not, they are still worth the watch and deserve to be recognized. We will always enjoy famous Western films and also appreciate any recently made films that helped to revive the genre. However, we should also appreciate the ones that didn't get their moment in the spotlight. Here are the most 10 underrated Westerns of the 2000s, ranked.
10
Sukiyaki Western Django
Sukiyaki Western Django was released in 2007 and was directed by Japanese director Takashi Miike. While it may not be well-known, Sukiyaki Western Django was still done in a good way, and it is quite underrated. The film takes place during the period when the Genji and Heiki clans were at war with each clan wanting to control the town and its wealth as well. We are then introduced to a gunman who has no name (Hideaki Itō) but he is offering his service to both clans. In order to gain his service and talent at shooting, one clan will have to pay more money than the other.
The story may seem simple at first, but then we discover that this unnamed man is doing all of this for another reason. He is helping a widow who is seeking revenge for the death of her husband. The plot and the gunfight in Sukiyaki Western Django are what made it special. Miike also paid homage to several classic films during his movie like Django which was released in 1966.
The film also included Quentin Tarantino but this time he was an actor rather than a director, as he played the role of Piringo. It was a full circle moment when a few years later Tarantino returned to the Western genre, but this time in the role of a director in 2012's Django Unchained.
9
Hidalgo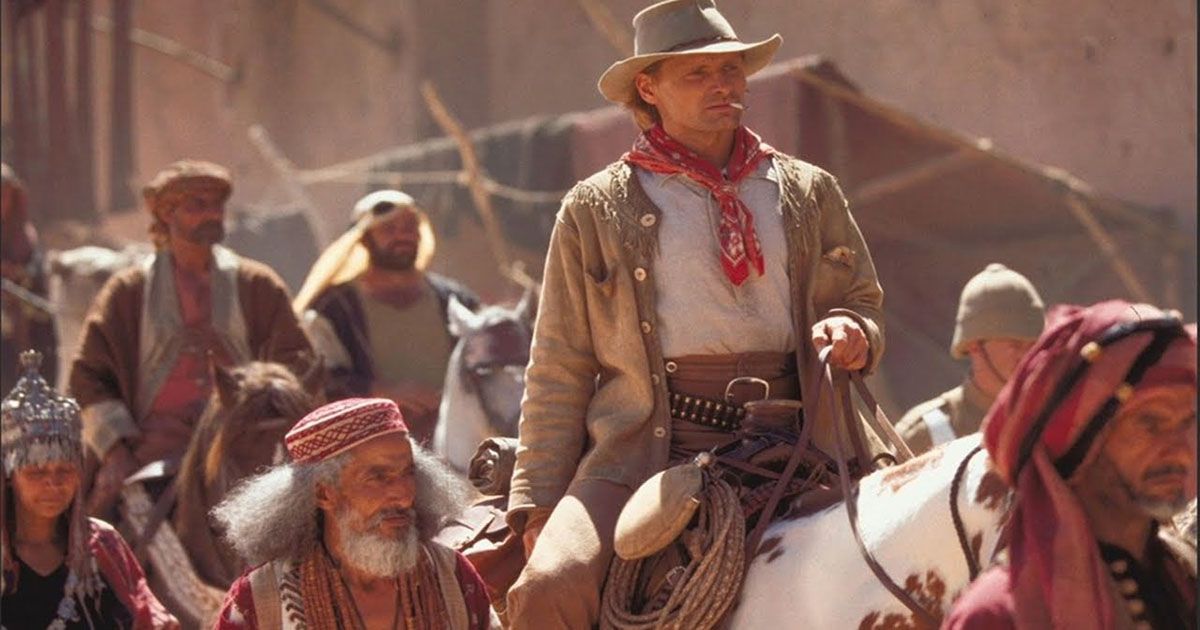 Hidalgo, which was released in 2004, was directed by Joe Johnson. The film marked the first feature film for the great actor Viggo Mortensen since he starred in Lord of the Rings. Playing the role of a cowboy named Frank Hopkins, Mortensen's acting skills in Hidalgo were great even if they didn't match his performance in Lord of the Rings. The film is based on a true story as Hopkins did exist, and he was part of Buffalo Bill's Wild West Show. He is traumatized by what he witnessed in the Wounded Knee Massacre, but things soon change for him.
Related: Viggo Mortensen's 20 Best Movies, Ranked by Rotten Tomatoes
He gets invited by an Arabian sheikh (Omar Sharif) to enter one of the most difficult races out there. Ocean's Fire, the name of the race, includes the best Arabian riders out there, and it takes place in the vicious Arabian desert. We get to see what Hopkins and his horse, Hidalgo, will do in the race with many odds against them. Hidalgo offers a great mix of elements as a Western. There is a race, resentful rivals, and a forbidden love story. If there is one thing that would make this underrated film worth the watch, it would probably be Mortensen's performance in it.
8
Shanghai Noon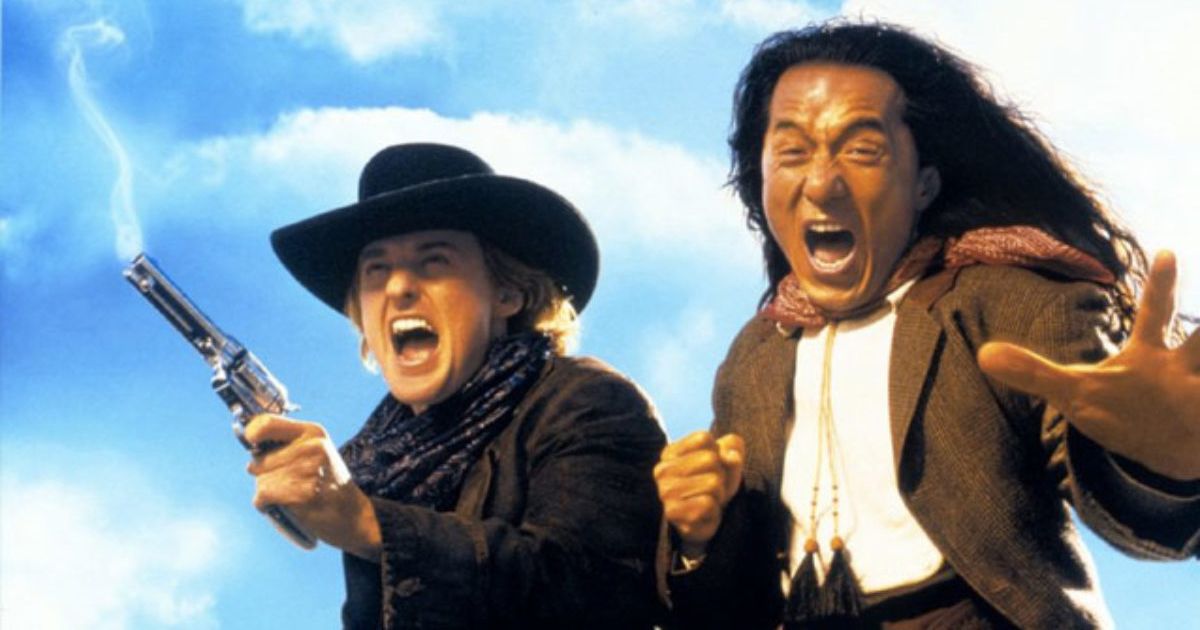 Another underrated Western film is Shanghai Noon which was released in 2000. The film isn't just classified as a Western, but it is also a comedy. One of the main reasons that Shanghai Noon deserves more recognition is the fact that Jackie Chan and Owen Wilson star in it together. This is enough to make any film worth the watch. Directed by Tom Dey, the film follows a Chinese guard named Chon Wang (Chan) as he tries to save the princess after she was kidnapped and taken to the United States.
During this adventure, he meets with a thief called Roy O'Bannon (Wilson) and the two of them start their own adventure together trying to rescue the princess. The chemistry between Chan and Wilson is one of the best things about Shanghai Noon. It also has a sequel named Shanghai Knights, but the first part is a must-watch. The film's cast also included Lucy Liu, Brandon Merrill, Roger Yuan, Xander Berkeley, and more.
7
The Missing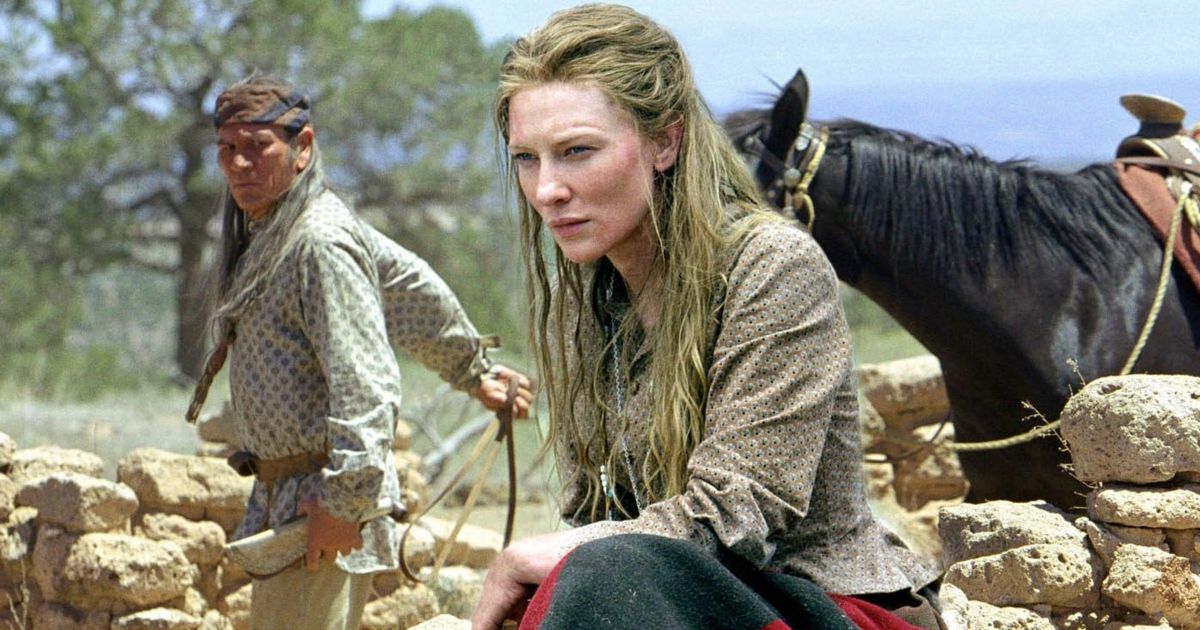 The Missing was released in 2003, and it was directed by Ron Howard. Based on the novel titled The Last Ride by Thomas Eidson, the film follows Samuel Jones (Tommy Lee Jones), an estranged father who is trying to reconcile with his daughter Maggie (Cate Blanchett). When Maggie's daughter, Lily (Evan Rachel Wood), is kidnapped by a dangerous man who is part of the Apache named El Brujo. The kidnapping of her daughter is probably the only reason why Maggie agrees to contact her father again. She needs his help to save her daughter and his granddaughter before the worst happens.
The film has a suspenseful and therefore interesting plot that is accompanied by historical accuracy which adds to the film's quality. The Missing is one of these Westerns that you don't hear enough about despite being actually good and this is what makes it underrated. The film also had an amazing cast that included Jones, Blanchett, Wood, Aaron Eckhart, Elizabeth Moss, Val Kilmer, Clint Howard, and more.
6
Appaloosa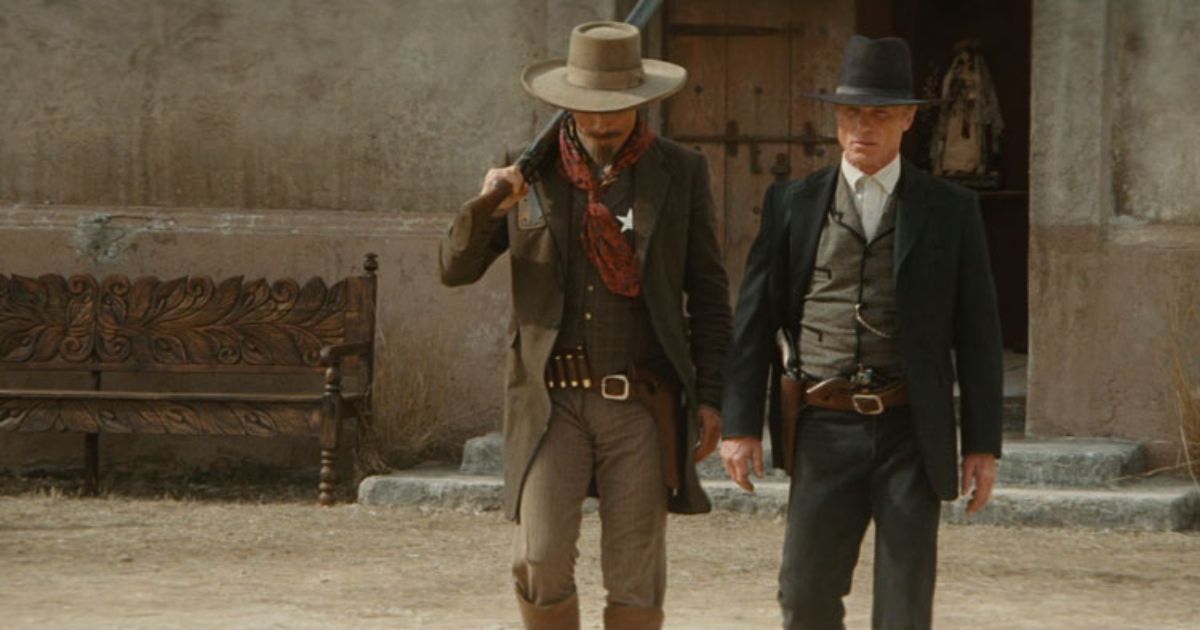 Appaloosa is another Western film that was based on a book and this time it was written by Robert B. Parker and the book had the same name. Despite being released in 2008, Appaloosa remains one of the most underrated Westerns that were ever made even today.
The film perfectly follows the formula for Western films, but it does so in its own unique way. Appaloosa takes place in a town with the same name where a rancher called Randall Bragg (Jeremy Irons) takes over the town after he kills the U.S. Marshal stationed there.
The townspeople ask for the help of Virgil Cole (Ed Harris) along with his partner Everett Hitch (Viggo Mortensen) to take down Bragg. Other than all the action and excitement in the film, we also see a love triangle forming between Cole and Hitch as they meet a widow named Allie (Renée Zellweger); it was one of Zellweger's best roles.
This love triangle complicates the friendship between the two, but it also makes Appaloosa more exciting than ever. Directed by Ed Harris as well, the film deserved a lot more recognition even if it wasn't recognized at any awards ceremonies.
5
The Assassination of Jesse James by the Coward Robert Ford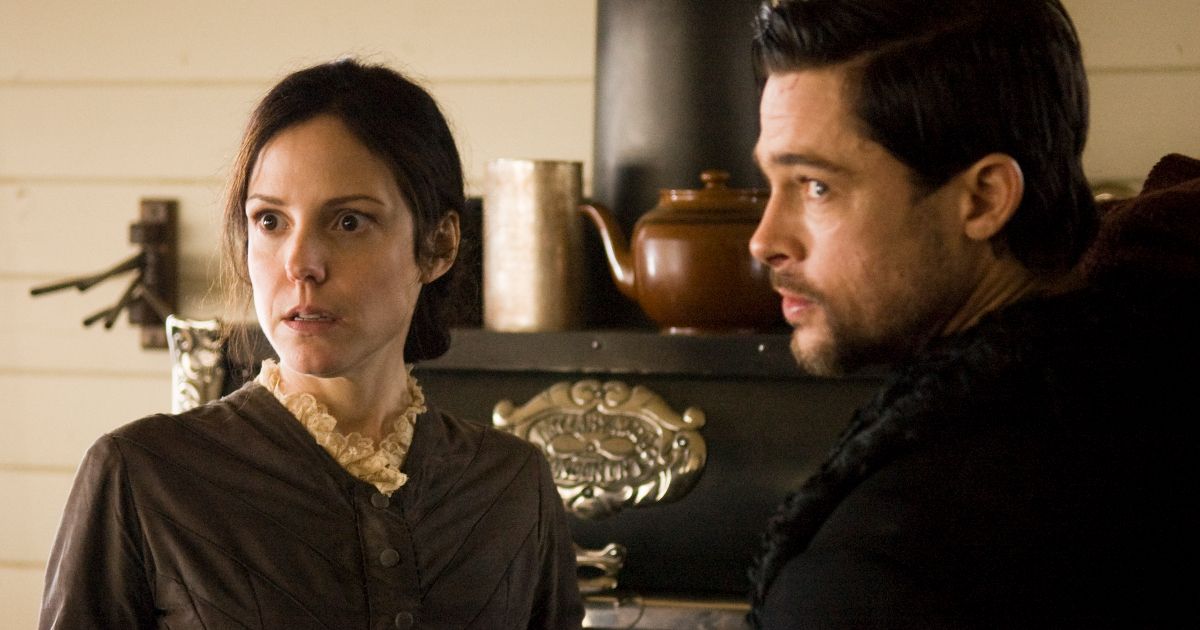 The Assassination of Jesse James by the Coward Robert Ford may seem unusual at first, especially with its long name and the fact that it tells the audience how it ends before it even begins. However, these little weird and almost daring details are what make the film a special kind of Western.
The film follows the legendary outlaw Jesse James (Brad Pitt) who gets murdered by Robert Ford (Casey Affleck) who was part of James' gang. Of course, Pitt's performance was great but it was Affleck who stole the show with how well he portrayed Ford. Affleck was even nominated at the Oscars for Best Performance by an Actor in a Supporting Role.
The film is so good that we can easily call it one of the best films that were released in 2007. The Assassination of Jesse James by the Coward Robert Ford focused on the mental part that comes with Ford feeling guilt for what he did and how his life changes after killing James; such a betrayal is enough to haunt him. It gives us a look at James' life like never before.
Another great thing about the film is the cinematography provided by Roger Deakins, which perfectly depicted the time period. It is one of his best films and he was also nominated for an Oscar for Best Achievement in Cinematography. It is without doubt underrated.
4
The Three Burials of Melquiades Estrada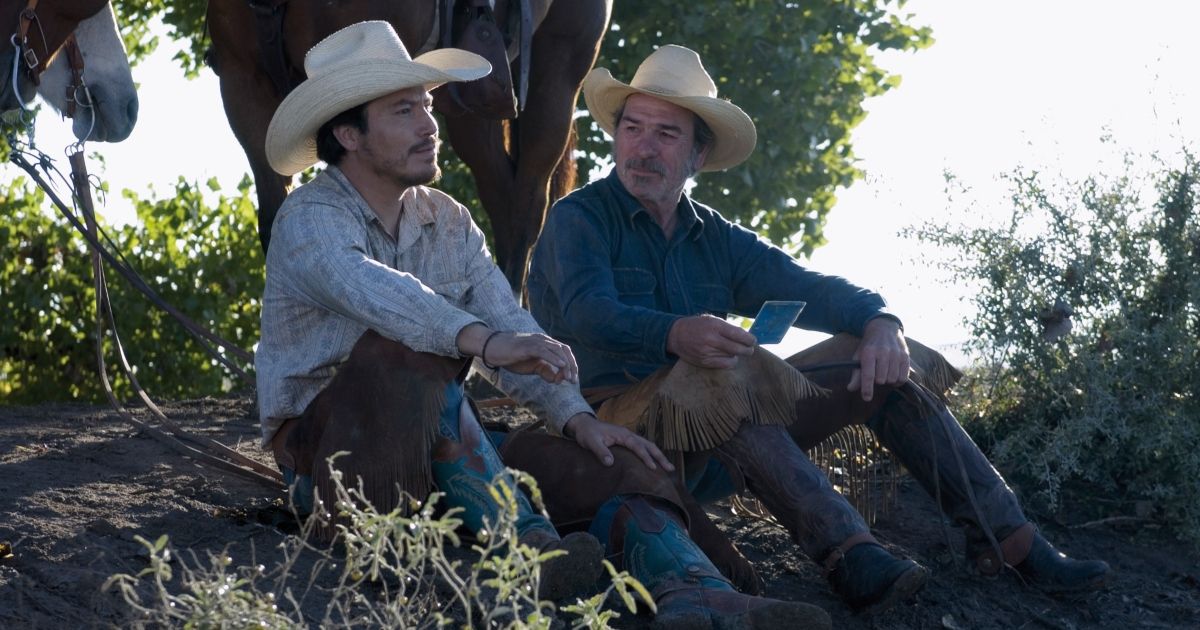 The Three Burials of Melquiades Estrada was the directorial debut of Tommy Lee Jones, and it was released in 2005. The film focuses on the death of a Mexican ranch worker named Melquiades Estrada (Julio Cedillo) who is killed wrongfully by border patrol officer Mike Norton (Barry Pepper).
This leads to Estrada's friend, Peter Perkins (Tommy Lee Jones), kidnapping Norton. Perkins is filled with anger at the corruption surrounding him and the death of his friend. What makes him decide to kidnap Norton is how he remembers that he promised Estrada to bury him in Mexico in his hometown.
Therefore, Perkins forces Norton to tell him where his friend's body is and dig it out as the two of them take a journey across the border along with Estrada's corpse. The Three Burials of Melquiades Estrada gave us a great tale of friendship. We don't just see the strength of their friendship, but we also see how this journey across the border affects Norton.
It was met with great reviews, which it deserved, but this didn't give it enough success at the box office. We can only describe the film as Jones' perfect Western even if it is underrated.
3
3:10 to Yuma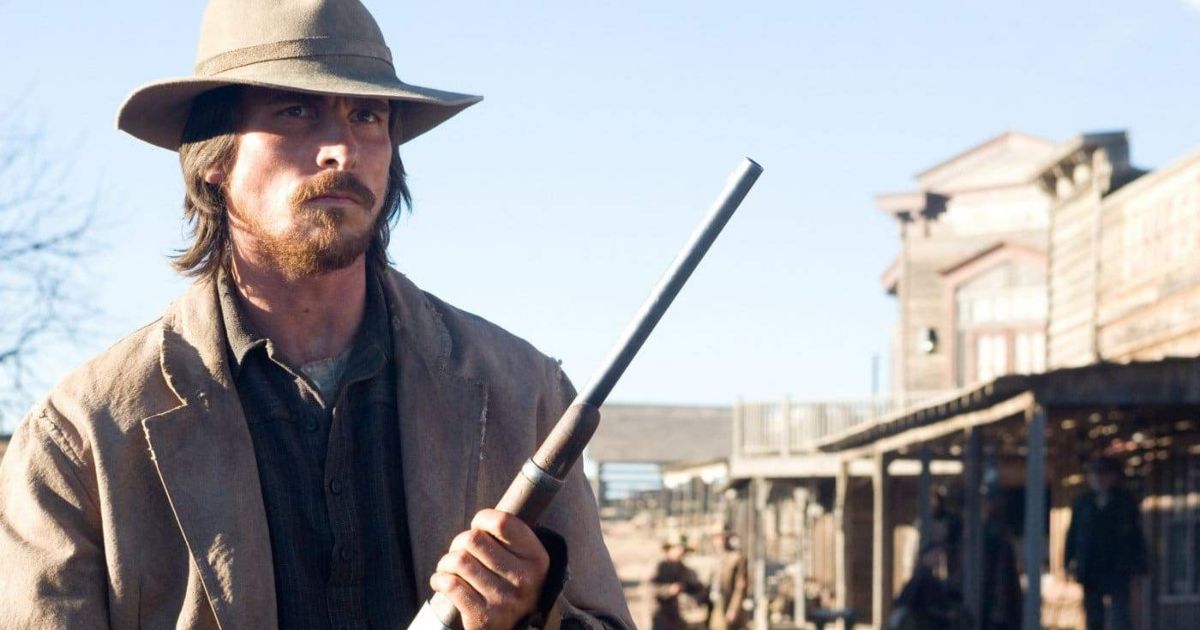 3:10 to Yuma, the 2007 version, is a brilliant remake directed by James Mangold. The film follows a struggling rancher named Dan Evans (Christian Bale) who has to deal with many things all at once. He has a huge debt and his relationship with his son isn't the best.
Therefore, when famous outlaw Ben Wade (Russell Crowe) is caught by the law forces, Evans volunteers to escort the dangerous man to the train that will take him to prison. This will solve almost all of Evans' problems. It will help him pay his debts since he will gain $200, and it will also make his son proud of him.
The journey to the 3:10 to Yuma train isn't an easy one and it is filled with difficulties which make 3:10 to Yuma a great Western. Evans and those with him have to go face to face against Wade's gang and more obstacles. There is no doubt that 3:10 to Yuma is one of the most underrated Westerns out there. It may have gotten two Oscar nominations, but it deserved more recognition coming from the audience. All of these reasons along with a stellar cast make 3:10 to Yumaone of Mangold's best films.
2
Open Range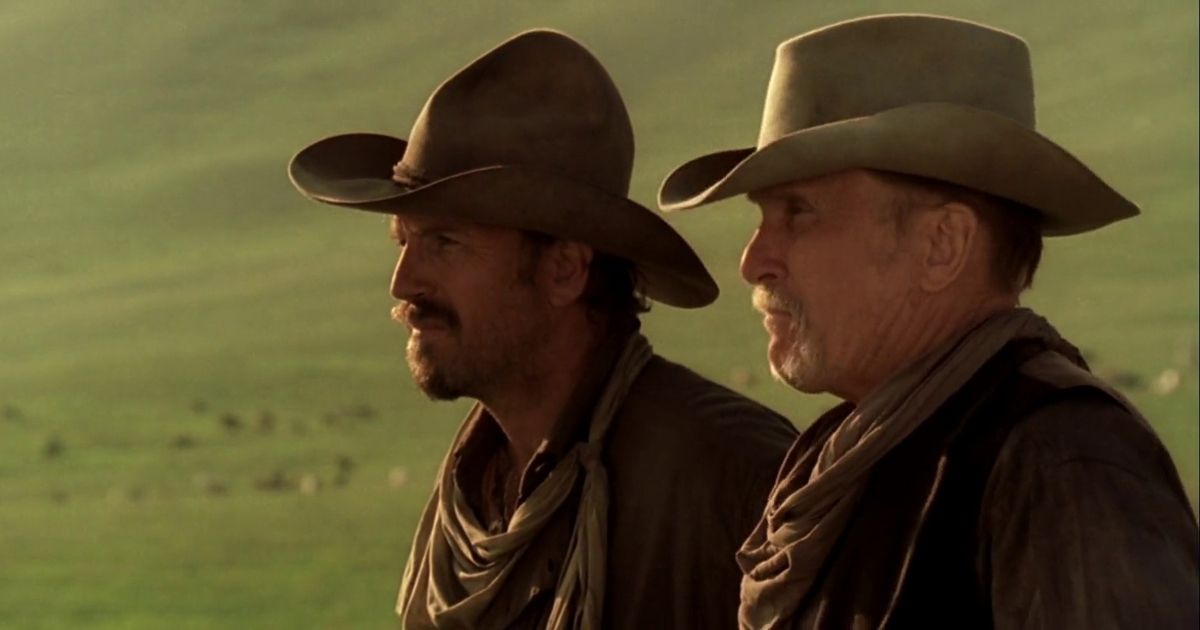 Open Range was released in 2003, and it was directed by actor and director Kevin Costner who isn't a stranger when it comes to Western films. The film follows a rancher named Boss Spearman (Robert Duvall) who is traveling across the country with his cattle, and he enlists the help of three cowboys including one named Charley Waite (Costner). Their journey is cut short when they come across a town ruled by a corrupt rancher named Denton Baxter (Michael Gambon) and a U.S. Marshal called Poole (James Russo).
Related: 10 Kevin Costner Movies to Watch If You Love Yellowstone
Facing corruption and injustice, Spearman and Waite go against Baxter, Poole, and their men. The hatred between the two sides is there from the beginning especially since the antagonists aren't fans of outsiders. Costner's performance in Open Range must have played a role in his being cast for Yellowstone.
Like any true Western, a shootout happens, and the one in Open Range is one of the best shootouts in Western film history; the shootout went on for more than 15 minutes, and it never gets boring. Despite the great names of the cast and the well-done film, Open Range is still considered underrated.
1
The Proposition
John Hillcoat's The Proposition was released in 2005, and it takes place in an Australian setting. The film follows an outlaw named Charlie Burns (Guy Pearce) and his younger brother Mikey (Richard Wilson) as they get captured by a British Captain named Morris Stanley (Ray Winstone).
The plot of the film moves forward when Stanley gives Burns and Mikey a choice. It is either that they be executed or they can gain their freedom if Burns kills his older brother Arthur (Danny Houston) who committed crimes of rape and murder.
During the mission to gain his freedom, Burns meets a bounty hunter named Jellon Lamb (John Hurt) which makes things more interesting. The Proposition is a grim Western that is filled with violence when needed, and it doesn't shy away from bringing that violence a lot. It is unpredictable, but that is what makes it great.
The film presents us with a moral dilemma where Burns has to choose either to let his innocent young brother be executed or go and kill his older brother who committed horrendous crimes. Unfortunately, despite how good The Proposition is, it still remains underrated. With all the elements in it, it is a Western film that deserves the watch.