Jean-Claude Van Damme, The Muscles from Brussels, the greatest of all time in terms of being able to do splits, JCVD, or whatever else you want to call him, is a cultural icon in terms of action movies. He came on the scene in the mid-'80s as a star on the rise, and it was his roundhouse kicks, on-screen persona, and good looks that definitely marched him to the front of the line in terms of stardom. Van Damme's films are all over the place in terms of how critics view them. Some of them are utter classics; others feel like a paycheck. But that's kind of how it goes for most actors. Rotten Tomatoes has scored his films up and down, so let's take a look at the 21 best Van Damme films ranked by them.
21
Maximum Risk (1996) – 32%
Van Damme loved playing a pair of twins throughout his career. Although he doesn't for the entirety of Maximum Risk, the film is about a French police officer (Van Damme) who discovers he had a twin brother who died in a car chase. His discoveries lead him to New York City, where he teams up with his dead brother's lover (Natasha Henstridge) to infiltrate the Russian mob. An organization that his brother worked for. Rotten Tomatoes gave it 32%, as this was a movie that really was starting to mark the end of his run in the 1990s. Although, in hindsight, this movie does have some great attributes as a great crime drama tied into Van Damme's action star prowess.
20
Double Impact (1991) – 33%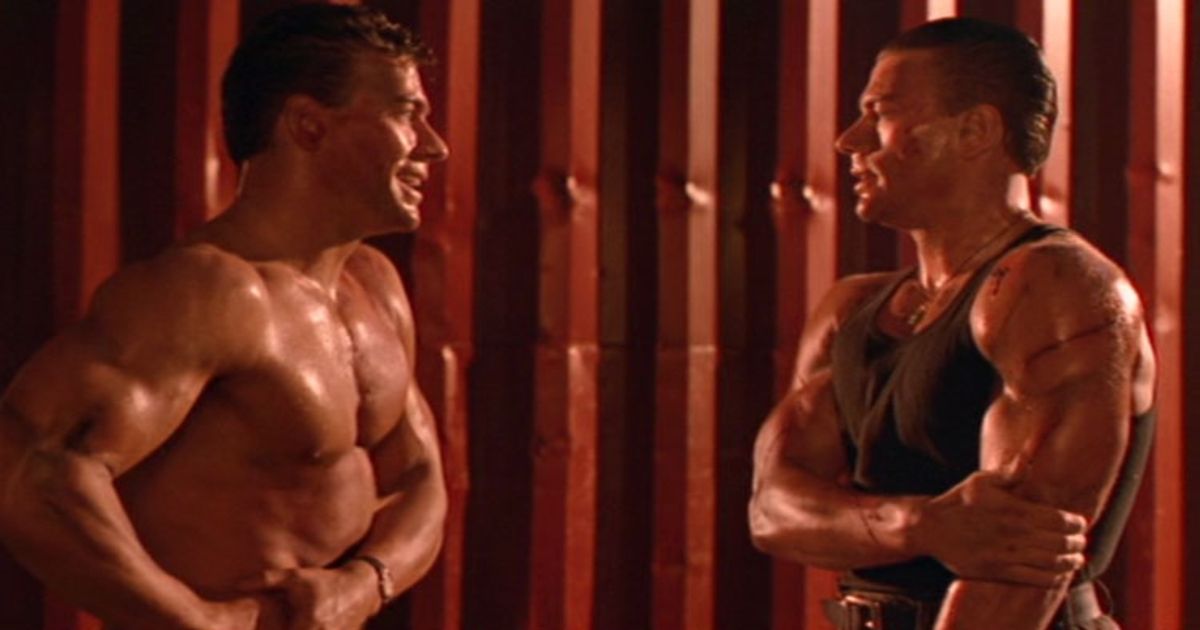 As mentioned above, JCVD loved to play pairs of twins. In Double Impact, an action film that hit at the height of his career, he plays twin brothers who both saw their father killed by a ruthless Hong Kong gangster when they were kids. Van Damme plays both Chad and Alex. Chad is a laid-back California martial arts instructor. Alex is the vengeful brother who forces Chad to come on a quest of vengeance to kill the man who murdered their father. Through a string of believable events, the two pair up and take on the syndicate that wronged them. There's actually a great character arc for Van Damme's performance in the film as the brothers. They must overcome their differences to kill the bad guys. Family really is everything.
19
Universal Soldier (1992) – 34%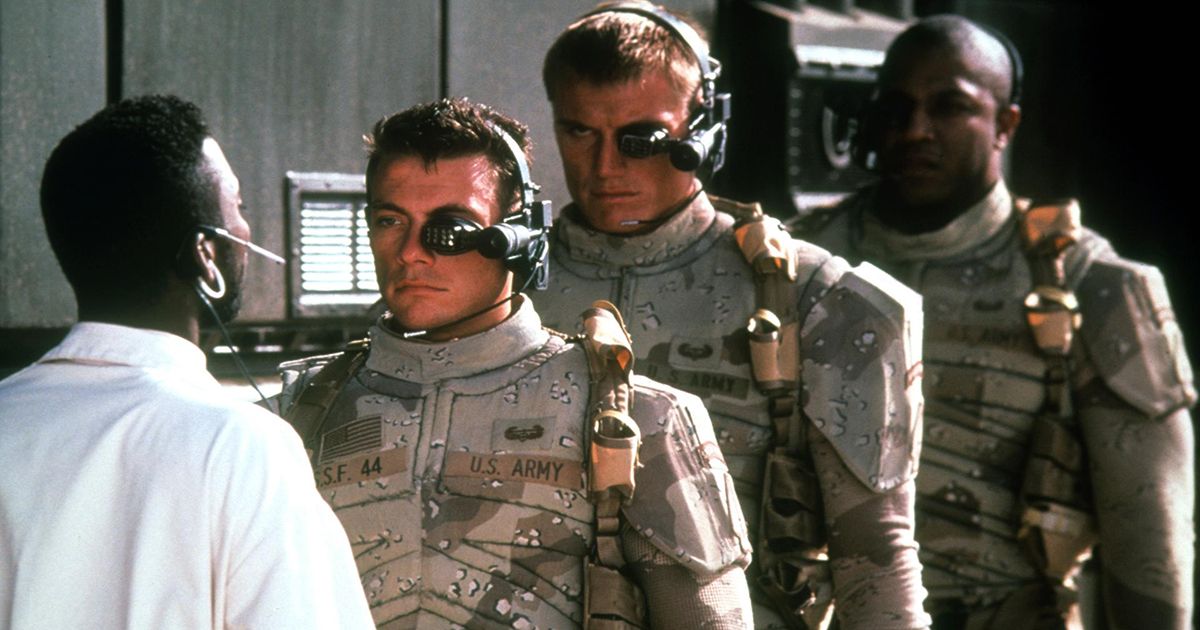 Before Roland Emmerich would go on to direct mega-budget CGI-engulfed disaster movies, he made this fun science fiction action movie that stars both Van Damme and Dolph Lundgren. In Universal Soldier, the pair were both members of a platoon in Vietnam. Van Damme plays Luc Deveraux, and Lundgren plays his violent, hot-headed platoon leader, Andrew Scott. The two have a duel over Scott's viciousness, and when both their bodies are discovered dead, they are brought in and reanimated back to life to become "Unisols".
Government-funded killing machines that are programmed to kill and nothing else. Eventually, the two begin to have flashbacks of their past lives, and a collision course with one another begins. Van Damme is playing the usual butt-kicking character he usually does in this. But let us not forget to acknowledge how great of a villain Lundgren plays in this film. His performance is superb.
Related: Universal Soldier: A Look At One of the Best Action Films of the 90's
18
Universal Soldier: Regeneration (2009) – 34%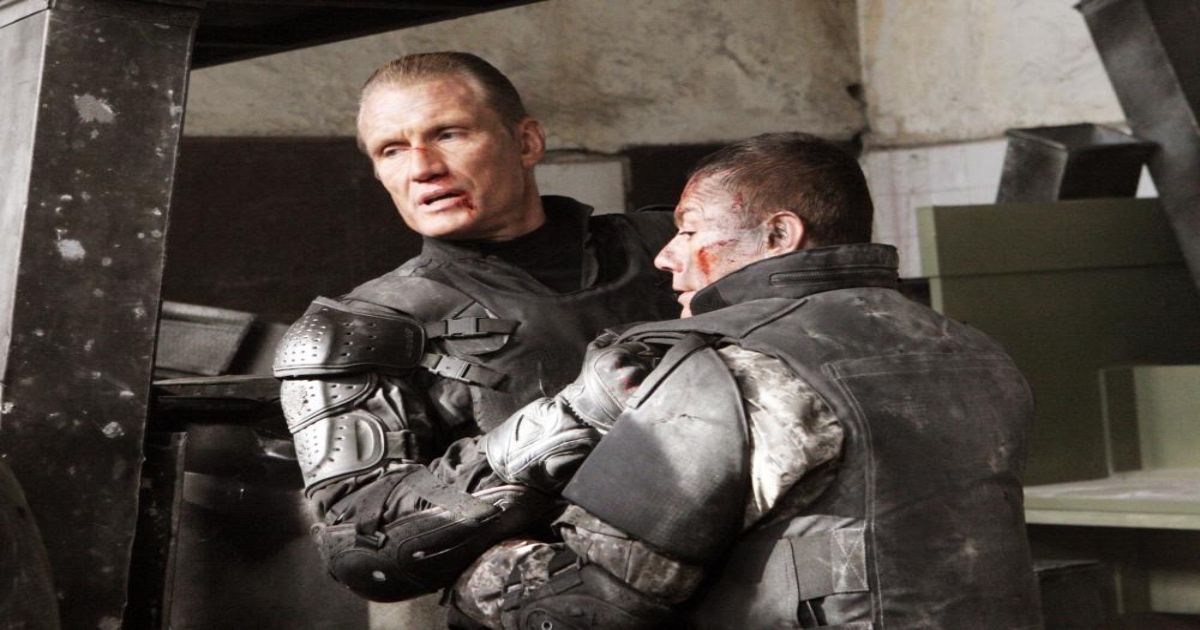 What was meant to revive the franchise after a slew of bad sequels (and in a way it kind of did), Universal Soldier: Regeneration brings Van Damme and Lundgren back to the franchise. The film takes place in Chernobyl and is about an elite "Unisol" who heads up a terrorist group that plans to unleash a radioactive cloud out into the world from the site of the tragic power plant incident from years ago. Luc Deveraux is brought back into the mix to put an end to all of this. But he learns upon the arrival of the old power plant that his old nemesis, Andrew Scott, has also been brought back to life and upgraded.
17
Kickboxer (1989) – 36%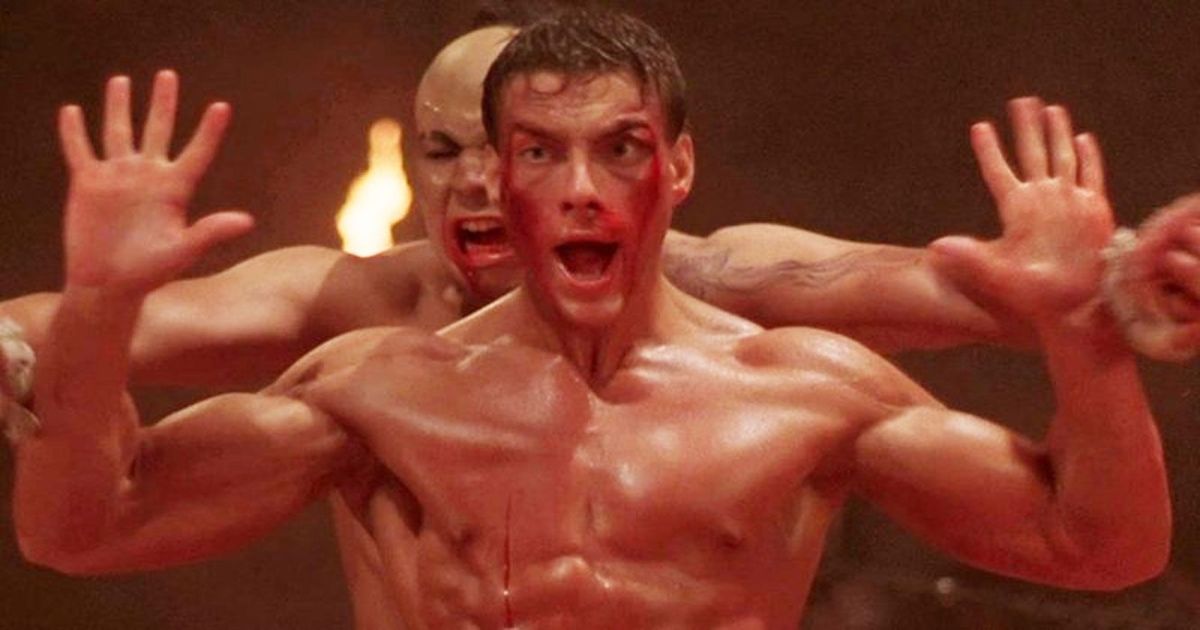 It was one of Van Damme's most iconic martial arts films, as it played a huge part in kicking off his career. Kickboxer stars JCVD as Kurt Sloane, the brother of American kickboxing champion Eric Sloane. When his brother is paralyzed in the ring by the evil Tong Po (Michel Qissi), Kurt seeks out training to take vengeance against the man who put his brother in a wheelchair. Kickboxer may be generic in plot, but it does a great job of exploring the culture of Thailand and Muay Thai fighting, although some of it feels exploitative at times.
The film has a brilliant soundtrack that varies from soft, reflective music to uplifting songs for the climactic showdown between Kurt and Tong Po. Kickboxer would generate a handful of straight-to-video sequels. And more recently, Van Damme would return to the franchise. More on that in a bit.
16
Lionheart (1990) – 39%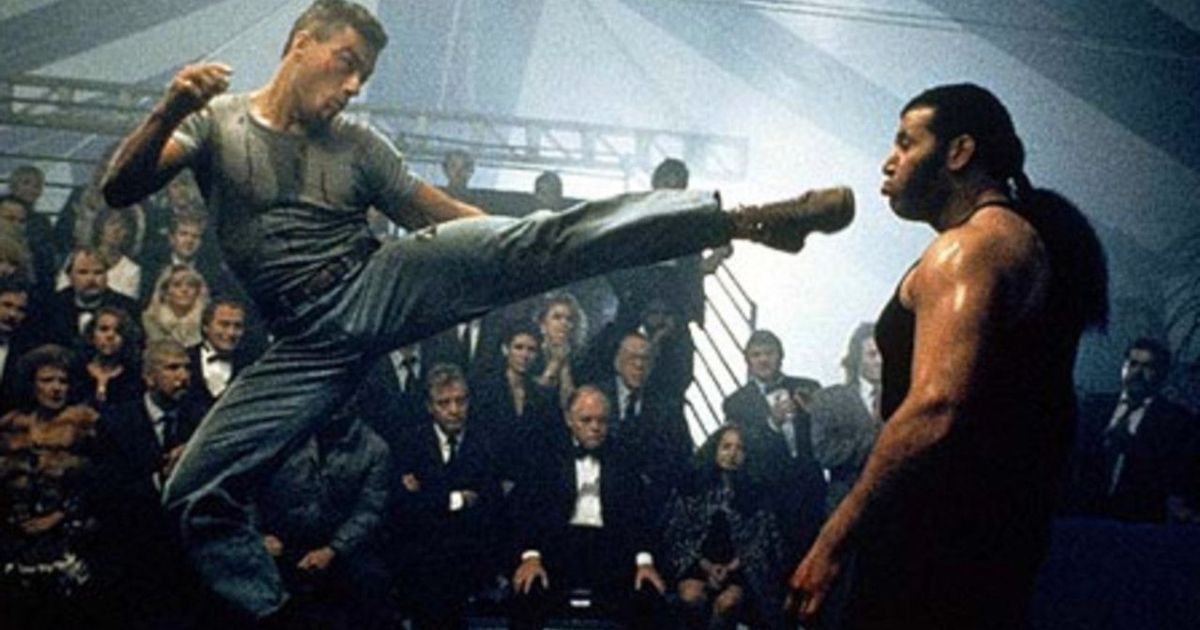 At 39% on Rotten Tomatoes, is the film Lionheart. Van Damme plays the role of Leon Gaultier, a soldier in the French Foreign Legion. He learns of his brother's murder and leaves his military life behind to assist his sister-in-law with the tragedy. He helps with the kids his brother left behind, but cannot find much work. Leon turns to a life of underground fighting in the world of organized crime. Lionheart was actually released under multiple titles, depending on what country you were in when it was released. Other titles included Full Contact, A.W.O.L., Absent Without Leave, Wrong Bet, and Leon.
15
Kickboxer Vengeance (2016) – 41%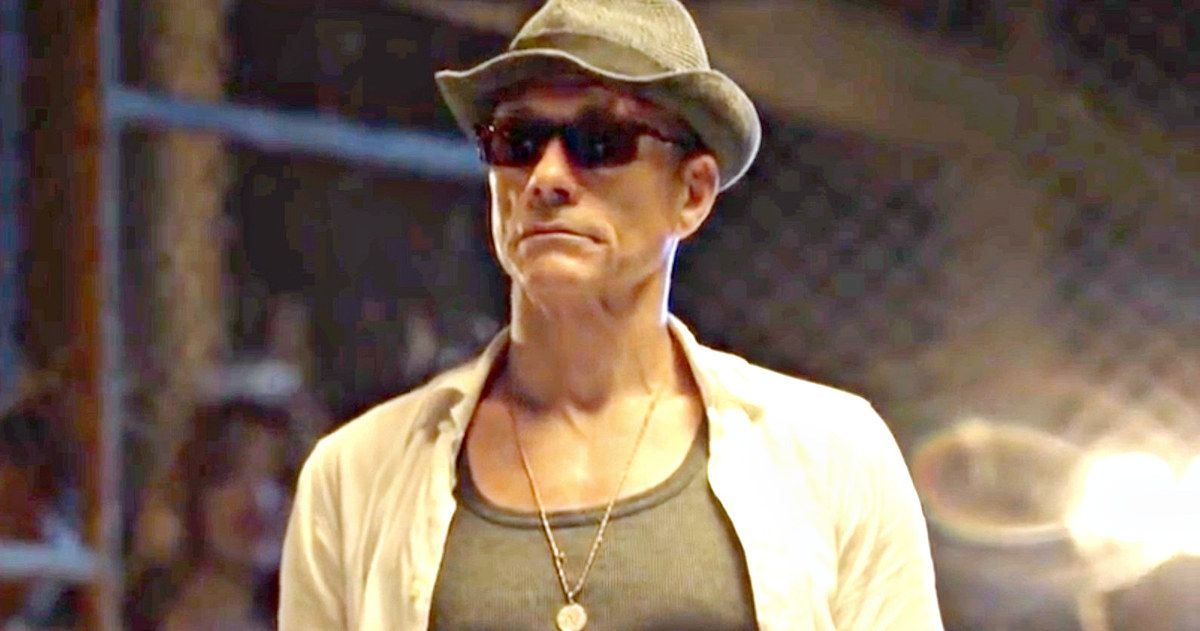 Kickboxer Vengeance is a reboot of the 1989 film. It's the same plot as a tale of two brothers, with some adjustments. Tong Po (Dave Bautista) ends Eric's life. Kurt, now played by Alain Moussi, seeks out training from martial arts master Durand, played by Van Damme. It's all about perception with this reboot. Why not make Van Damme be the same character as the original and have him train a new fighter? That is a question that has been asked but has yet to really be answered. But depending on how you view this franchise, Kickboxer Vengeance is either a fun modern take on the original material or an over-the-top alpha male cringefest that is loaded with UFC fighters. You decide.
14
Timecop (1994) – 42%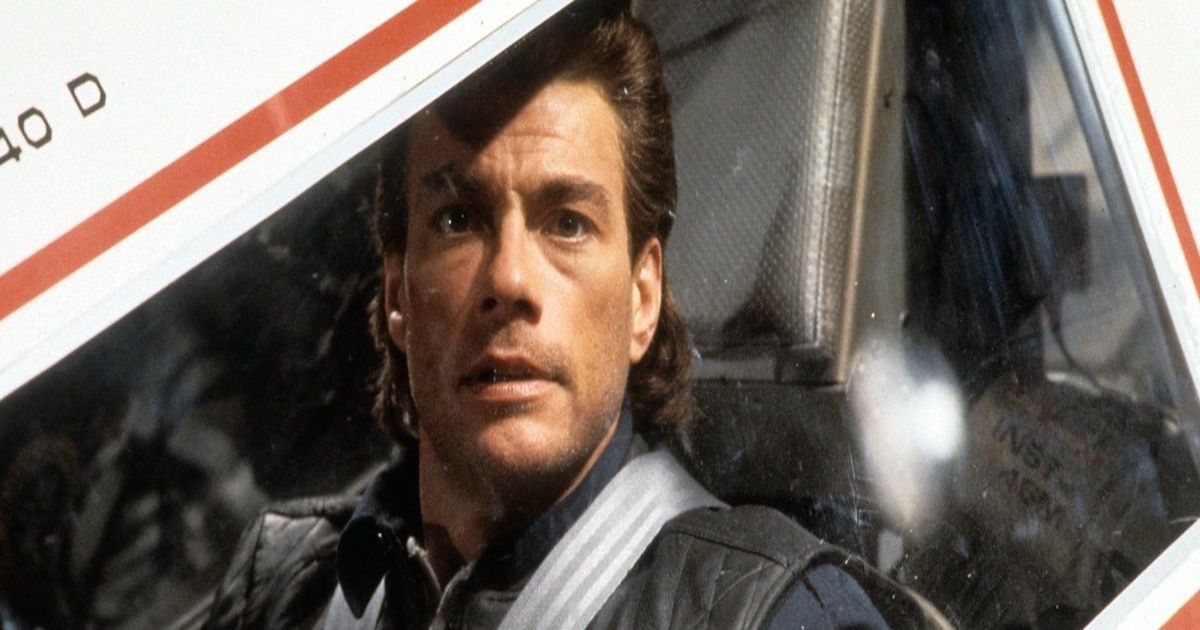 Timecop does feel like Van Damme is attempting to branch out and do fun science fiction action films rather than another movie about a guy in a martial arts tournament. It's one of the last good Van Damme films, with a great aesthetic to it thanks to the direction of Peter Hyams behind the camera. Timecop takes place in the not-too-distant future by 1994's standards. It's about an agent of the Time Enforcement Commission who must travel across time to rescue his wife. There is a bit of lunacy in the plot, but Timecop is incredibly entertaining and has Ron Silver playing another great bad guy role. Here's a funny double feature to watch, Timecop and Tenet.
13
Bloodsport (1988) – 46%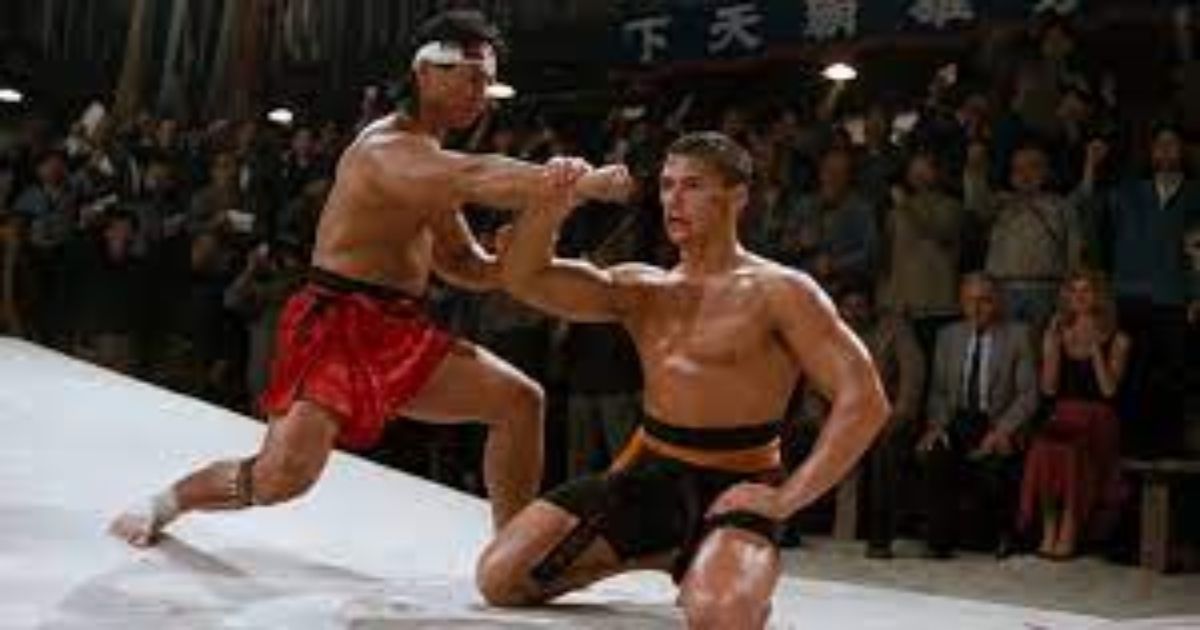 This may be in the middle of the list, but it's definitely the most memorable Van Damme film and the one people most likely think of when they mention his name. Bloodsport is the movie that made him a household name. In it, he plays Frank Dux, a U.S. soldier who goes rogue and enters a deadly underground Hong Kong fighting tournament called the Kumite.
A lot takes place besides that as he courts a journalist trying to uncover a story on the tournament and also avoids military officers who are in pursuit of him, one of them being a young Forrest Whitaker in an early role. Bloodsport has an incredible climactic battle that makes you question if Frank Dux can win it all. But come on, we know how these movies usually turn out for the hero.
12
Sudden Death (1995) – 50%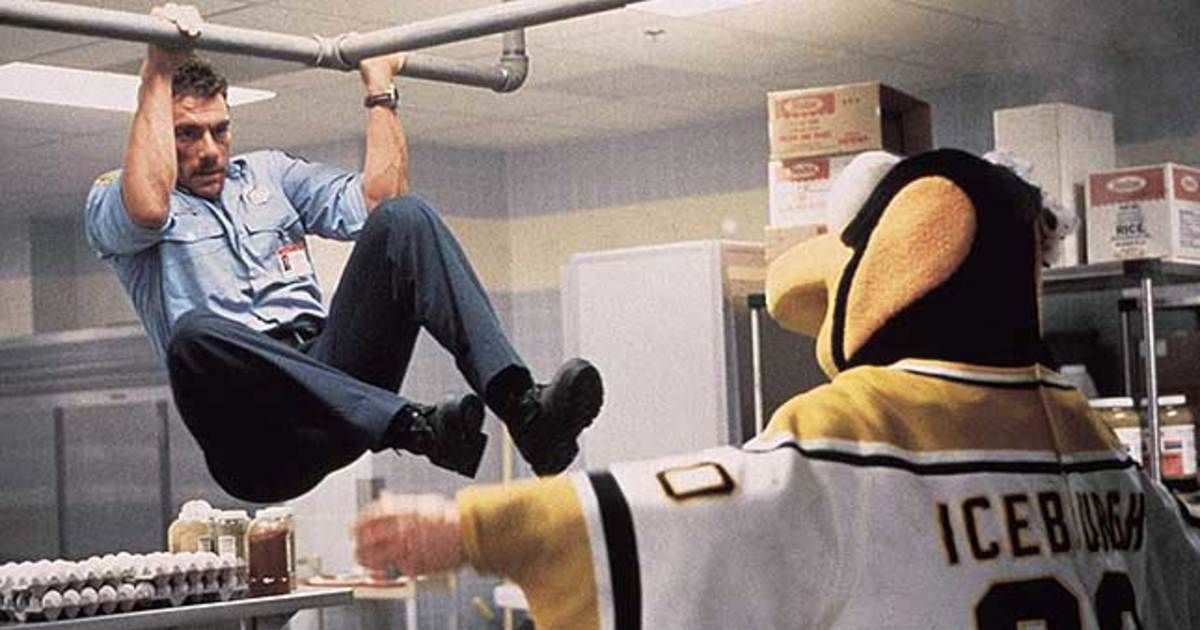 Underrated and overlooked, but 50% on Rotten Tomatoes isn't too bad. Sudden Death is basically Van Damme in the Die Hard movie we never got. The film has him playing an ex-fireman who works security for the Pittsburgh Penguins now. In an attempt to impress his kids, he scores tickets to the Stanley Cup Finals game. The catch here is that a group of domestic terrorists is holding the Vice President hostage in his suite. And when knowledge of this becomes public, it's up to JCVD to swing into action. Sudden Death is a fun thrill ride that doesn't live up to the Die Hard formula, but it sure does try really hard. Also, the great Powers Boothe plays the film's villain and is a scene stealer.
11
Universal Soldier: Day of Reckoning (2012) – 57%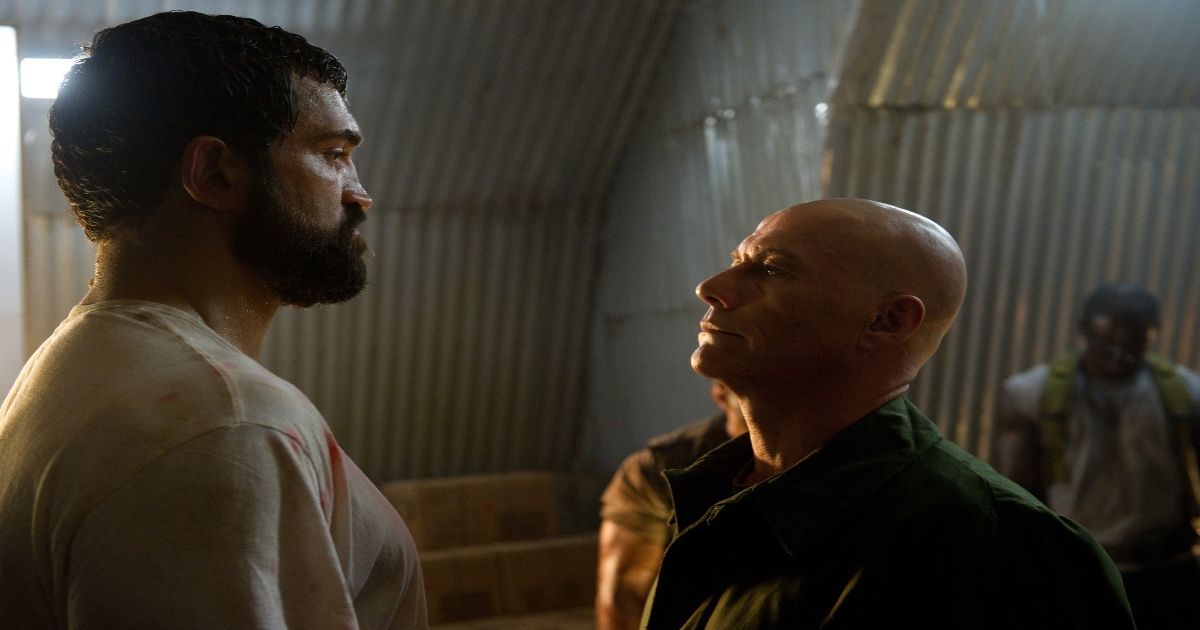 The saviors of the Universal Soldier franchise returned for the 2012 straight-to-video sequel. Dolph Lundgren and Jean-Claude Van Damme both appear in the franchise's sixth installment, Universal Soldier: Day of Reckoning. Joining them in this film is Scott Adkins. The great thing about these films as they go on is that all bets are off; it turns into utter anarchy. In Day of Reckoning, Van Damme's character is actually more of an antagonist than in previous movies.
He has teamed up with his former arch-nemesis, Andrew Scott (Lundgren) to recruit soldiers to create a cult-like new world order. The film serves as a direct sequel to 2009's Universal Soldier: Regeneration and the original film in the franchise. It disregards the made-for-television sequels and 1999's Universal Soldier: The Return.
10
The Last Mercenary (58%) – 2021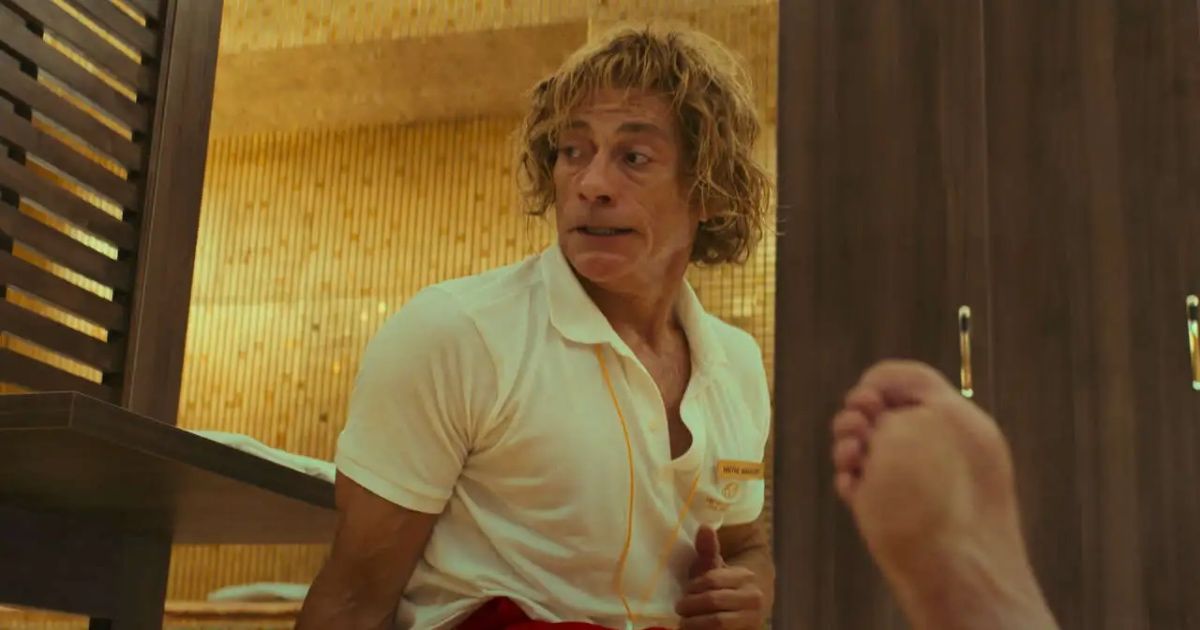 One thing Van Damme never really gets enough credit for is his comedic talent. Yeah, maybe he has never been great at poking fun at himself earlier in his career. But as of late, he has been more flexible with his humor. JCVD stars in this French-produced action comedy, The Last Mercenary. The movie is about, well, a mercenary who has to come out of hiding to help his son, whom he has no connection with whatsoever, get out of trouble. The film feels a lot like some of the comedies to come out of the region over the last fifty years, as well as serving as a great homage to Van Damme's career. The film is streaming now on Netflix.
9
Hard Target (1993) – 60%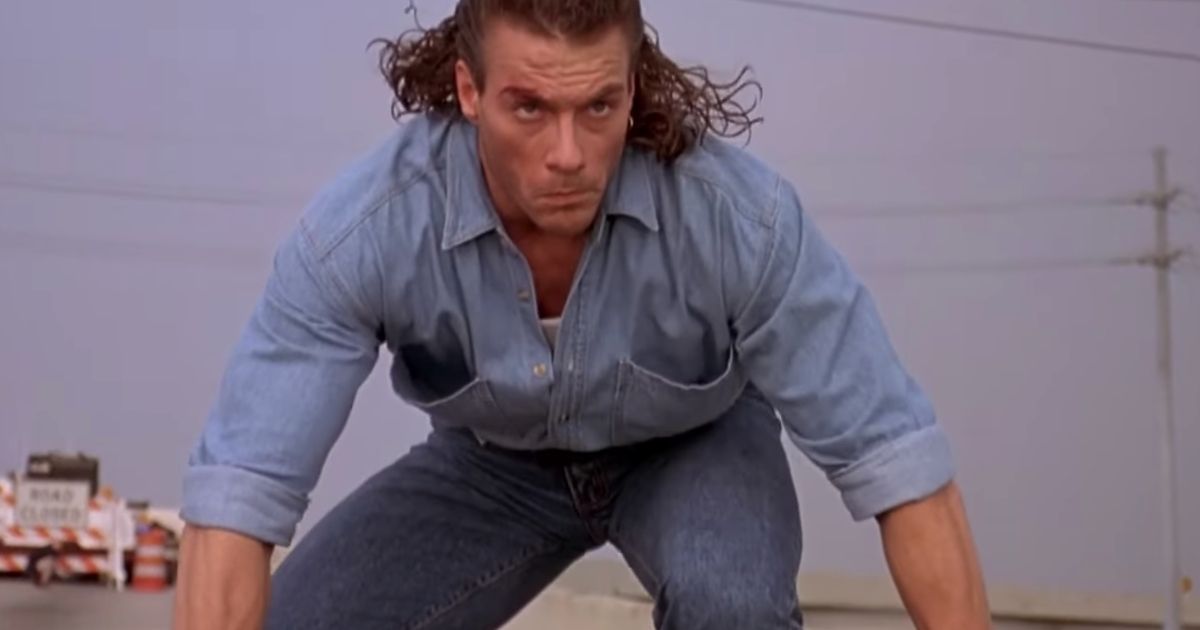 It was only a matter of time until someone like Van Damme would team up with Hong Kong action royalty John Woo to do a movie together. Some critics call this film Woo's best American movie. Despite its initial mixed reviews, Hard Target is now a cult classic and one of the best action films of the 1990s. A film that soaks up its setting of New Orleans quite well. Hard Target pits Chance Boudreaux (Van Damme) against a sinister group of men who are employed by the rich to hunt the poor for sport. Lance Henriksen plays the big bad in the film. Once again, another great character actor plays a great bad guy in a Van Damme movie. The film has great action set pieces and iconic John Woo slow-motion shots to add to the drama of it all.
Related: John Woo's Best Action Sequences, Ranked
8
The Expendables 2 (2012) – 67%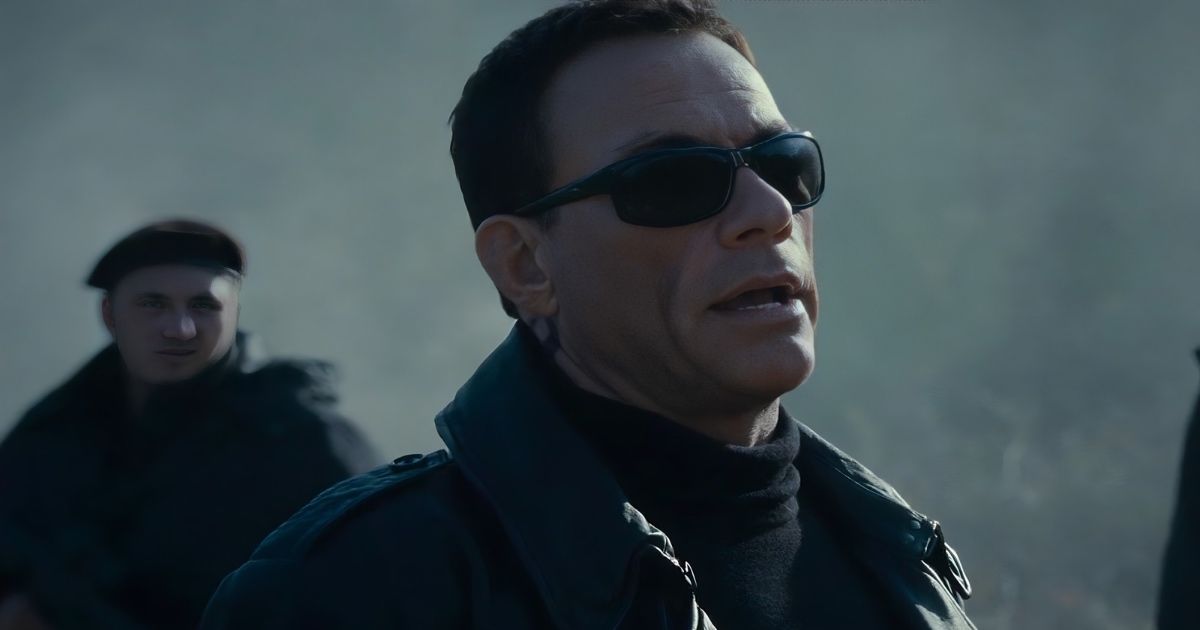 Van Damme has played a villain a few times in films, but he's used to being the hero. Yet in 2012, fate stepped in, it seemed. The Expendables was a massive hit in 2010, and a sequel was en route. Van Damme turned down the first film; he felt Stallone couldn't properly tell him what his character was all about. However, in the sequel, The Expendables 2, he shows up as the bad guy. It was a nice change of pace, and he fit the mold of the film quite well. Expendables 2 had a lot of contributions from great action stars. But being in the film seemed to re-energize his career and take him out of the straight-to-video hell he had been in for many years.
7
Minions: The Rise of Gru (2022) – 70%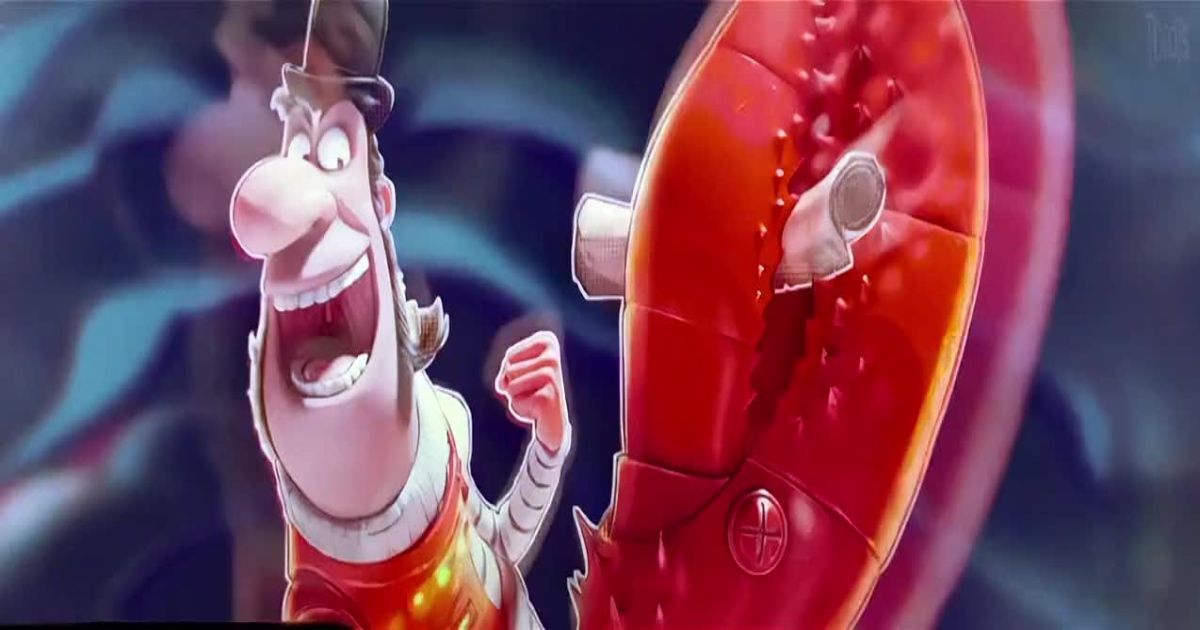 When the writing for Minions: The Rise of Gru was underway and a character named Jean-Clawed was written into the film, you have to wonder if they immediately all thought, "Let's get Jean-Claude Van Damme to do the voice". Van Damme voices one of the main antagonists in the movie. Minions is a cash machine of a franchise spanning many sequels since Despicable Me hit theaters. It's nice to see Van Damme try something new and lend his voice talents to a huge blockbuster project.
6
Enemies Closer (2013) – 79%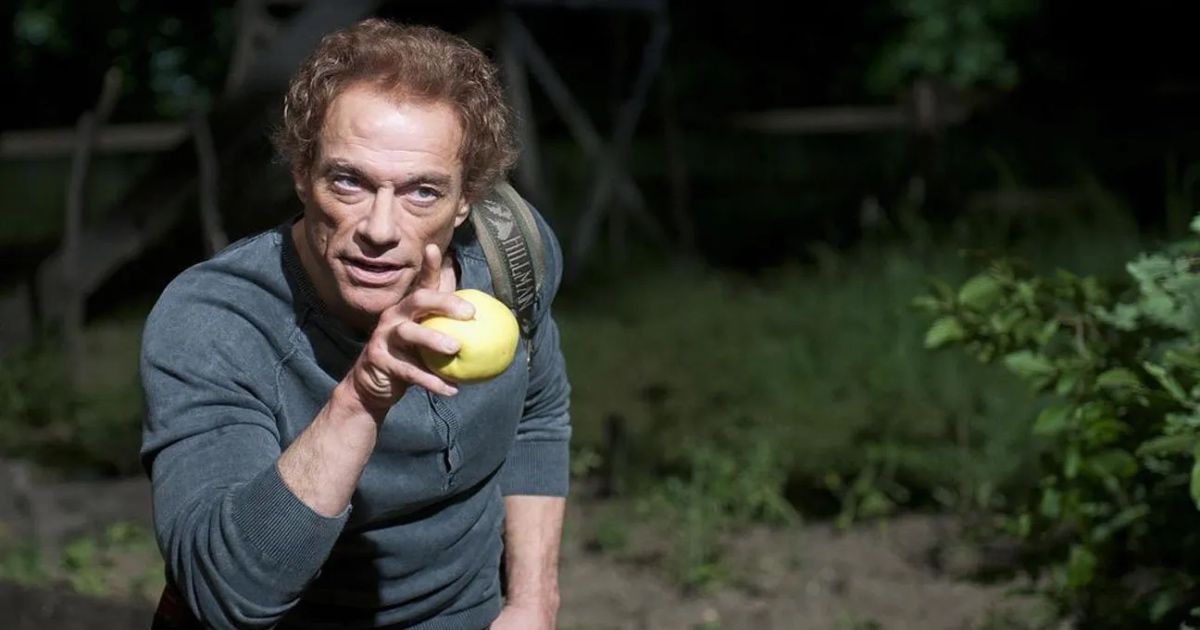 Enemies Closer very easily could fall into the straight-to-video subgenre of obscurity because it has an aging action star in it as well as a few other cast members who are recognizable but not bankable stars by industry terms. Yet, its strength is in its plot of your enemies having to become your allies for the sake of survival. Tom Everett Scott and Orlando Jones play sworn enemies who have a past in military combat, and yet, once Van Damme's character Xander shows up as the leader of a cartel looking for a drug shipment that went missing, the two must drop their beef and go to battle with Xander and his team.
Van Damme again delivers on a villain role. And what the movie lacks in budget, it makes up for in atmosphere and suspense. Don't scroll past this one if you come across it on streaming.
5
No Retreat, No Surrender (1985) – 80%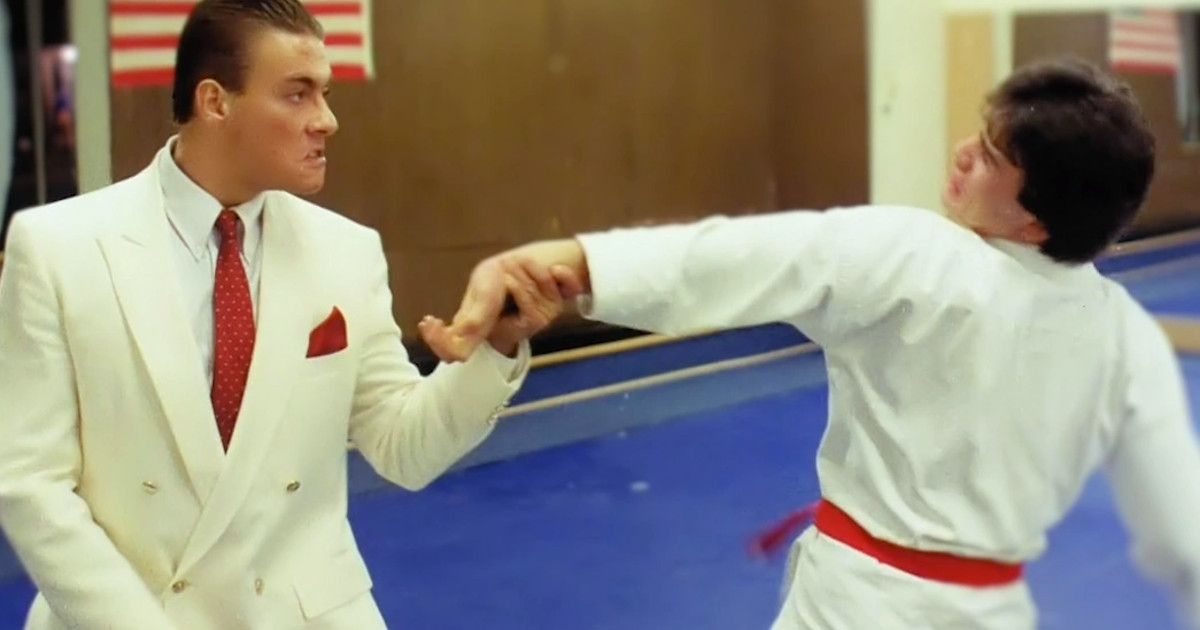 No Retreat, No Surrender feels like it is trying to capitalize on the success of The Karate Kid and even something along the lines of Rocky IV with its Russian bad guy. Van Damme plays the Russian bad guy, the muscle of a crime syndicate, who is trying to make life hell for the gym where young Jason Stillwell (Kurt McKinney) trains. No Retreat, No Surrender is mid-1980s cheese, but it's hard to find anyone who says a bad thing about it. And despite Van Damme not playing the main character in the film, he utterly walks away with the movie as the most memorable thing about it. It's Van Damme's first film and the launching pad of what would be the rest of his career.
4
Kung Fu Panda 2 (2011) – 81%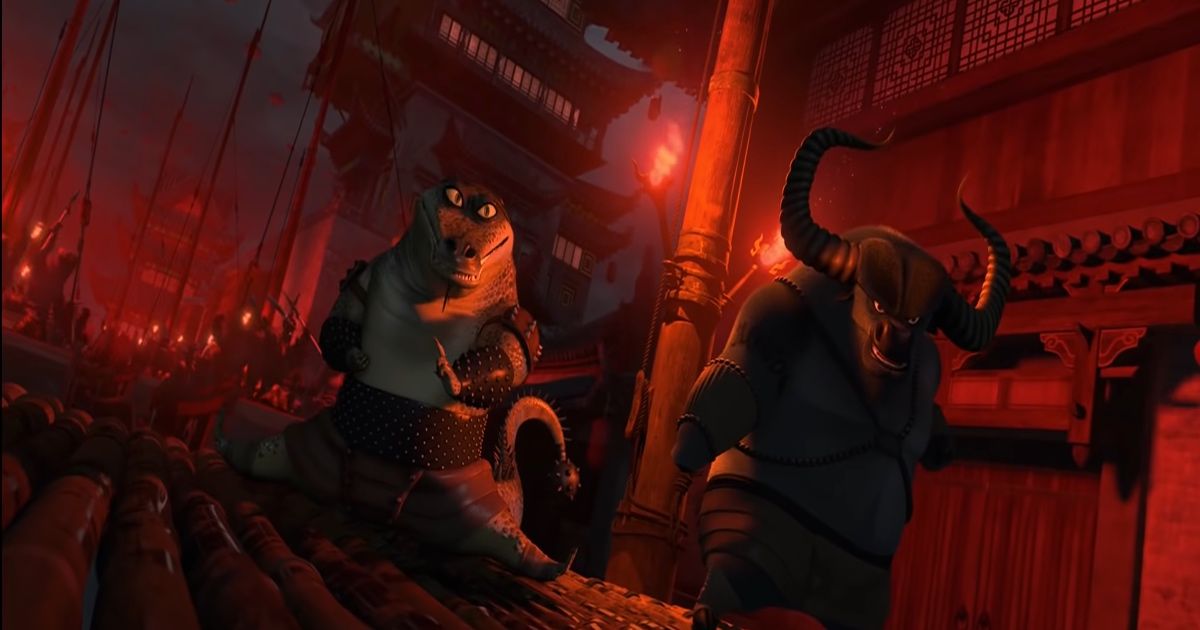 Jean-Claude Van Damme would be one of many actors contributing their voice talents to Kung Fu Panda 2. In a cast that includes Jack Black, Jackie Chan, Michelle Yeoh, James Hong, Angelina Jolie, Dustin Hoffman, and many more, Van Damme voiced Master Croc. The supporting character is a master of Gongmen City and a member of the Master's Council. Van Dammes contribution to the franchise seems to have had a positive impact on him, based on the behind-the-scenes footage of him in the booth recording for the movie.
3
The Bouncer (2018) – 83%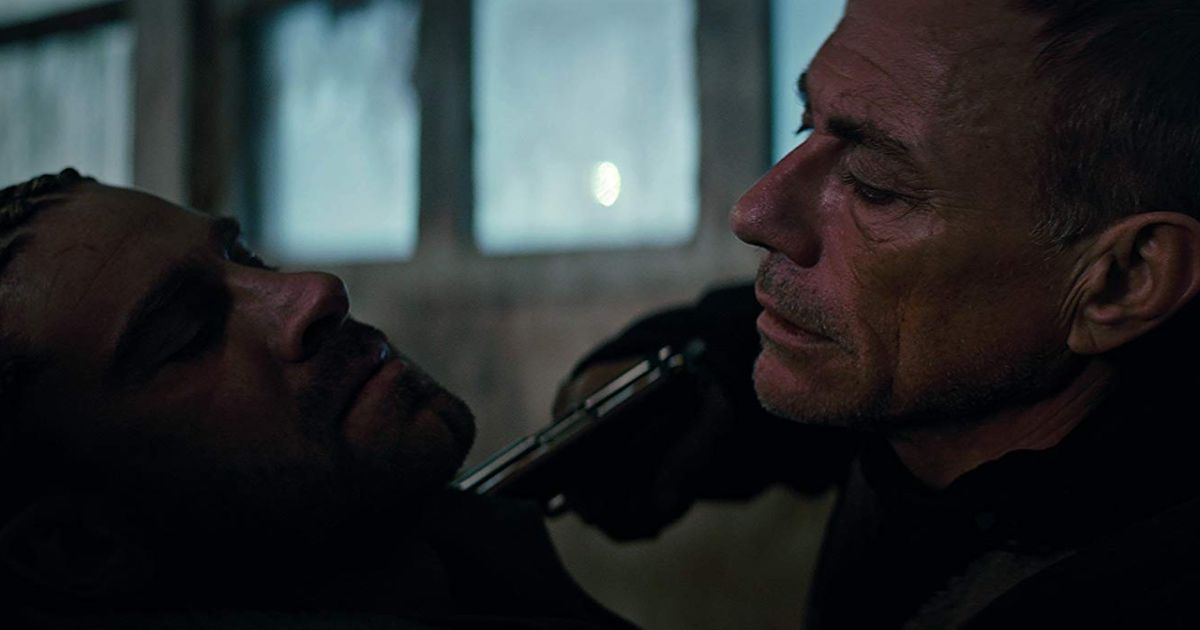 Let's face it, every aging tough guy gets a movie like this. Charles Bronson got it in the 1970s with Death Wish. Clint Eastwood had Gran Torino. Jean-Claude Van Damme gets The Bouncer. A French-language film that has Van Damme playing a nightclub bouncer who agrees with law enforcement to hunt down a crime boss. In exchange for his help, he gets custody of his daughter through social services. It's good to see Van Damme playing his age; it's good to see him rugged and someone who oddly feels human and can be defeated, if not by bad guys, then by life. If you are a die-hard fan of his films, this is one not to miss. He shows his dramatic range in this one as well.
2
JCVD (2008) – 84%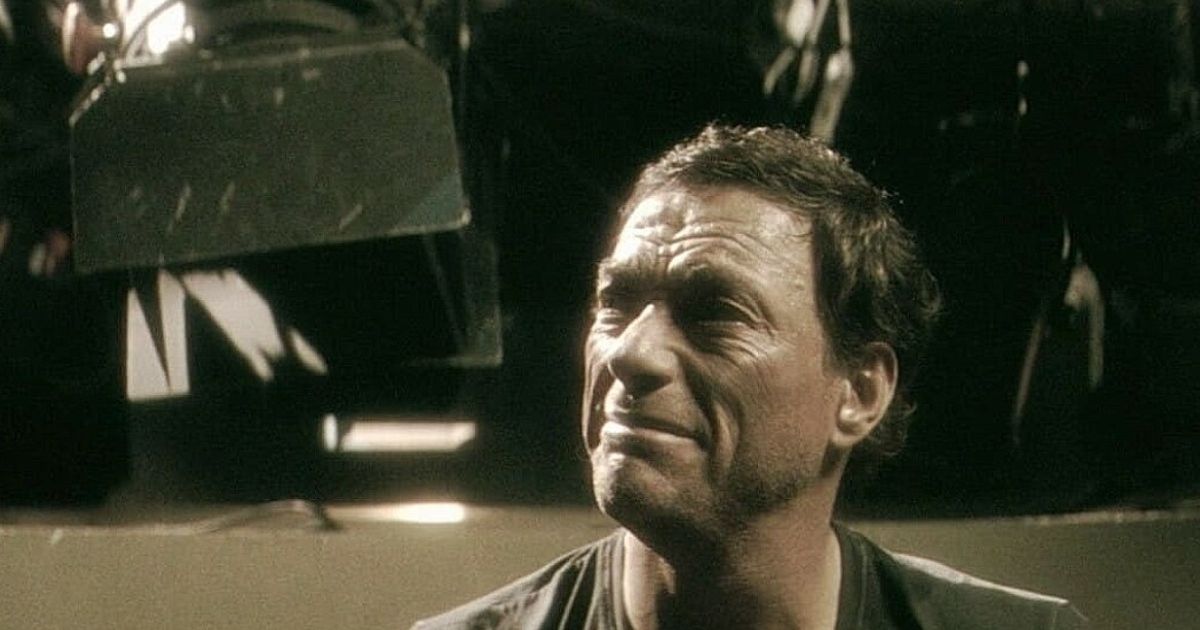 Speaking of dramatic performances, here is Van Dammes finest hour. JCVD is an almost autobiographical drama about Van Damme basically playing himself. He's an actor who returns home to Belgium but gets stuck in a bank robbery. To make matters worse, police believe that he is indeed the perpetrator of the robbery. When he becomes aware of this, he decides to play both roles. He plays the bank robber to the police and an ally to the hostages. Time Magazine stated that this performance in JCVD was second only to Heath Ledger in The Dark Knight that year.
There is an unforgettable monologue that is him breaking the barrier of it being a movie where he speaks to the audience. He opens his heart up to the audience about his mistakes and personal demons. It's a beautiful moment and indeed a beautiful film.