As we approach Halloween, audiences will look for new movies and shows to binge to get a good scare. Of course, there are your usual go-to classics, but Peacock is preparing to deliver the second season of a fan-favorite series that could be the perfect show during the spooky season. Wolf Like Me, starring Josh Gad and Isla Fisher and produced by Made Up Stories, has made its return, and fans won't be disappointed with what it has to offer.
MovieWeb recently spoke with Abe Forsythe (Little Monsters, Laid) and Jodi Matterson (Made Up Stories, The Lost Flowers of Alice Hart), two of the minds behind the series. While Forsythe is the creator, director, writer, and executive producer of Wolf Like Me, Matterson also had a big part to play as an additional executive producer. Ahead of the season two premiere, they discussed keeping the audience on their toes, the fear of the unknown, and their experience working with Gad and Fisher. Needless to say, the second season will deliver even more laughs, a bit of scares, and plenty of tension for fans of the Peacock series.
Wolf Like Me stars Gad as Gary, a father struggling to provide for his daughter following the death of his wife. However, after fate sends him crashing (literally) into Mary, the two seem destined for each other. Of course, Mary had a big secret in season one since she turns into a werewolf every full moon, causing a few complications in their otherwise (somewhat) normal relationship. Now that she's pregnant, Mary and Gary must wait and see whether their child is a wolf or a human and deal with all the stress that brings.
Subverting Expectations
Wolf Like Me season two deals with the daunting task of continuing to surprise audiences after its season one finale. Of course, fans wanted to know how the world could be expanded and what Mary and Gary would do now that she was pregnant and they were part of a blended family. As expected, there were plenty of "technicalities," as Forsythe put it, that needed to be examined in the second season.
"Getting a house together, which means you need to build a basement. Having a child, which means you need to go out and do all the things that need to happen for a baby to come into the world… There's a lot of very interesting conflict, and as a storyteller, the best thing that you can hope for is conflict. We have these amazing characters from season one with very unique problems and obstacles, and there was a lot of comedy to be mined from taking those problems and obstacles out into the world as well. So it was a very easy season to conceive and to write."
And there are plenty of obstacles in season two. If having a baby wasn't enough, a mysterious character from Mary's past soon arrives, throwing the couple for a loop. Edgar Ramirez plays Anton, Mary's former professor, and his arrival changes everything for Mary and Gary. Matterson discussed what it was like having his presence on set and how his character fits into the second season of Wolf Like Me.
"This character of the professor from Mary's past coming to find her is my favorite element of season 2," Matterson explains. "We were so fortunate to have an actor of Edgar's caliber come in and play this role because him coming into this dynamic between Josh's character and Isla's character provides such an amazing, complicated dynamic between the three of them that it's really irresistible."
Of course, his character does provide a big twist to the show. Ramirez, known for roles in Gold, Point Break, and Deliver Us From Evil, brings a tremendous performance to Wolf Like Me, stealing the show every time he's on screen. Audiences will have to find out more once the series releases, but Matterson says, "I think it's going to be such a treat for audiences to see him playing against Josh and Isla."
Related: The Most Underrated Werewolf Movies, Ranked
A Universe Pulling You Apart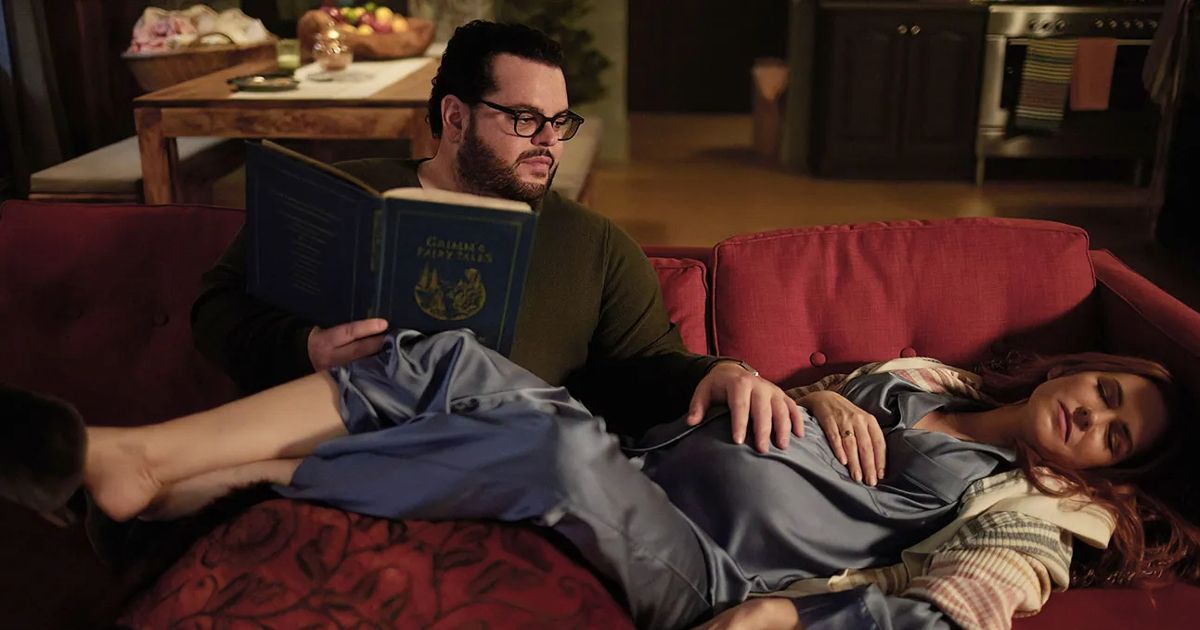 Wolf Like Me saw two characters drawn to each other no matter where they turned in season one, but the second outing flips the idea on its head, changing everything for Gary and Mary. Now that their family life has truly begun, the couple find themselves being torn apart, something that was at the heart of this new season. When speaking to Matterson, she discussed the themes of Wolf Like Me, what carried over from their previous season, and how things have changed for Gad and Fisher's characters.
In season one, we're essentially making a show about people being scared to reveal their true selves because they're thinking, 'If I reveal all my secrets, all the skeletons in my closet, all my demons, then will someone be able to truly love me for who I really am?' In season one, we talk about the universe that kind of crashed Gary and Mary together, and it was the universe that kept literally crashing them into each other and pushing them together.
However, like any relationship, things are bound to change, and Wolf Like Me season 2 focuses on the character's response to those changes, along with the stress of the world around them. "We wanted the universe to essentially get in the way and provide loads of obstacles," Matterson explains. "So in the end, they have to go, 'You know what. I'm just going to give in to this and not try and control the universe. And we're just going to see what happens."
One obstacle Gary and Mary face in Wolf Like Me is the fear of the unknown. Of course, even in a series about a werewolf, there is still so much the audience can relate to from a human perspective. For Gary, he isn't sure what sort of life he is bringing his child into, even if he tries to play himself as confident on the outside. Throughout the second season, audiences see the inner struggle with his character.
"A lot of Gary's journey in season two is about making peace with the unknown, and learning to embrace everything and not be fearful, and that leads him to the place that they get at the end of season two," Forsythe explains. Of course, there is still a lot of room for growth, but Gad was able to bring a very realistic, believable portrayal to his character as well. "Josh is very good at putting that fear out to the audience in a vulnerable way, but also comedically at times. For me, it was really important that the characters had this kind of push-pull through the whole season."
Horror Inspirations in Wolf Like Me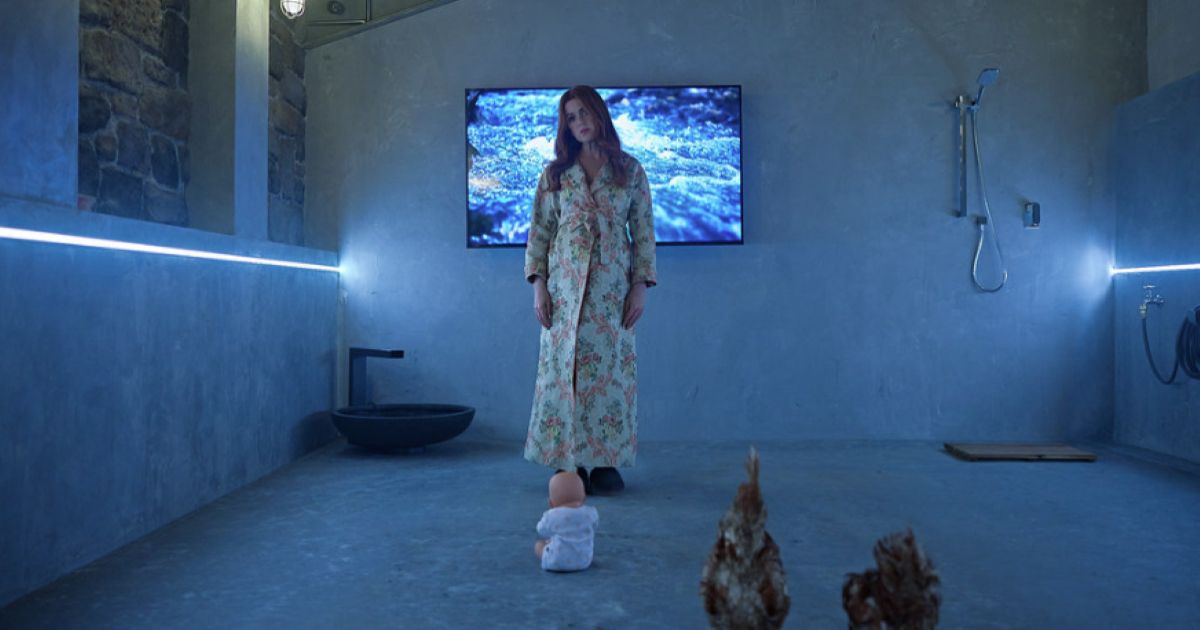 Wolf Like Me blends several genres, with a great mix of drama, comedy, romance, and even a bit of horror. With Fisher's character fully out as her werewolf self in season two, there were plenty of opportunities to showcase that side of things more than ever before. Gary and Mary play a game of cat and mouse, as he never truly knows what her reaction or intentions will be when she is in her wolf form. He wants to believe she won't harm him, as he's seen before, but can he be so comfortable?
In a series where the main character transforms into a werewolf every full moon, there was bound to be some classic inspiration behind the work required to pull it off onscreen. Matterson discussed the work needed for the transformations and how she worked with Forsythe to depict Mary's werewolf counterpart.
"The big inspiration behind the transformation was American Werewolf in London. That is something that Abe [Forsythe] and I grew up loving, and even before we made season one we both watched American Werewolf in London together and talked about that being a benchmark if you're going to make something with a werewolf.

What we got to do in season two as opposed to season one, because we obviously held the wolf back till the very end, and you never actually saw the transformation. In season two it was about, 'Okay, let's really lean into this and let's do the most amazing practical transformation that we can do inspired by American Werewolf in London.'

So that was the brief given to our creature effects company who we worked and collaborated with on both seasons. There's one at the end of the season where you see the full face transformation, which is done completely in camera. It was a completely real effect that they created, and that was one of the most fun things that we got to do."
A Bigger World in Season Two
Like any franchise, Wolf Like Me needed to expand its world as the series continued. In some cases, a message can get lost in the continuous world-building, but Matterson says they always brought the series back to a relatable level, even with an outlandish premise. "Their world is bigger and more complicated in season two. Because we've brought in so many characters and there's more complication, I think it really helps us raise the stakes and lean into the genre elements more and the comedy elements more, so I love that about this season."
However, even with a series that has some reliance on comedy, there's a deeper message that hits home, especially for parents. "It's funny because I was actually pregnant when we were making the show," Matterson explains. "So it was that thing of what Abe [Forsythe] is so brilliant at, which is, every woman who's ever been pregnant is always worried about 'Is my baby going to be healthy? Am I doing to have a good pregnancy?' but when Abe does it, it's not just 'Is my baby going to be healthy,' but it's 'Is my baby going to be a werewolf or is it going to be a human?' so it raises the stakes, but it's still relatable to everyone's experience, and I think that's really special."
Related: Wolf Like Me Cast and Character Guide
But pulling off a show so far from reality yet still so relatable for the viewer isn't easy. Without Isla Fisher, it may not have been possible. The actress received an AACTA Award nomination last year for her role as Mary, in addition to an Audience Choice Award for the part. She delivers yet again in season two, and Abe Forsythe heaped plenty of praise on her performance.
"I've had the fortune of working with a lot of incredible actors in my career, but I have never worked with anyone like Isla. She's such a unique actor and unique person as well. When I met her to talk about this role for season one there was so much about Isla's energy that was so fascinating. And the idea of taking that energy and containing it, bottling it up and then having her fight it so when it does come out, it just comes out in these bursts that she's so brilliant at bringing out through this character.
However, Forsythe recognized that Isla's role would be even more difficult in season two, and she arguably had the toughest job of all in Wolf Like Me's second season. "She really committed herself to the truth of what Mary goes through," Forsythe says regarding Fisher's journey. He adds:
"She wasn't holding back in the best way possible, and she's put so much of herself into this character that it has been one of, if not the most satisfying part of my career just being able to help her navigate this character and watch what she brought to it. She's a complete one of a kind."
Though Wolf Like Me hasn't received an official season 3 renewal, Forsythe admits he would like to wrap up his characters his way. "There's things I would like to do to wrap up the world of these characters. If it ends at season two, I don't know how satisfying that will be. Season one is much more kind of open-ended. 'Oh, this is a nice ending to the show. I think they're all going to be okay when they all drive off together in the outback.' I don't know if people will have that same reaction to what happens in season two. So we'll see."
Fans can see how Mary, Gary, and the rest of the cast deal with a hilarious and moving second season when all seven episodes of Wolf Like Me arrive on Peacock on October 19.