Released in limited theaters on October 13, 2023, Dear David is a supernatural horror movie based on Adam Ellis' 2017 Twitter thread of the same name. Loosely based on actual events, the story revolves around Adam (Augustus Prew), a comic BuzzFeed artist who is tormented by a ghost named "Dear David" in his apartment after teasing online trolls. Despite earning poor reviews, the movie's central cast does their best to deliver visceral chills.
To wit, Dear David features a small cast of main characters and a few background players who populate Adam's personal and professional life. For those interested in checking the movie out this Halloween, here is the primary cast of characters and the talented performers who bring them to life (and death).
Augustus Prew as Adam Ellis
Augustus Prew takes center stage as Adam Ellis in Dear David. Based on the real-life BuzzFeed reporter whose Twitter feed went viral after conjuring a slew of eerie vignettes online, Adam's arc in the film kicks off when he gets into a heated row with an internet troll. After telling the user to "go die in a fire," Adam is soon haunted in his apartment by a boyish specter with a caved-in head called Dear David.
Prew is a talented English actor who began his career as a child actor starring opposite Hugh Grant and Nicholas Hoult in About a Boy. Since then, Prew's most prominent credits include Charlie St. Cloud and Kick-Ass 2. Not limited to the big screen, Prew has also played stand-out roles in such acclaimed TV shows as Prison Break and the acclaimed Apple TV+ original series, The Morning Show.
Justin Long as Bryce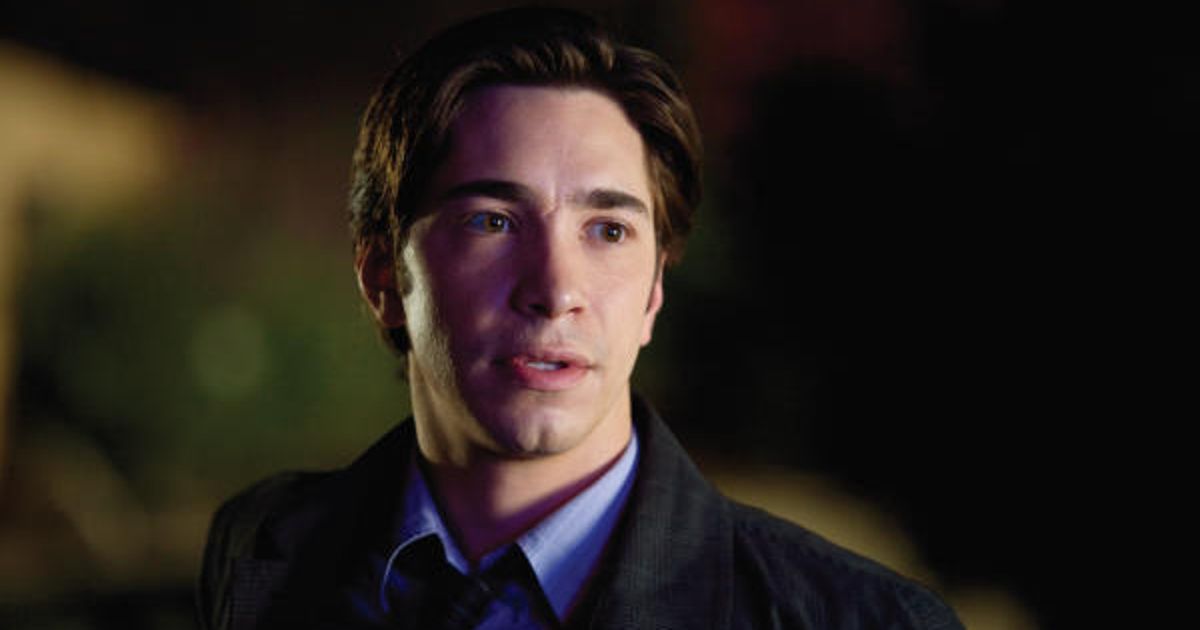 Genre veteran Justin Long plays Bryce in the movie. Bryce is Adam's smarmy and unscrupulous BuzzFeed boss who demands that he churn out viral content no matter how salacious it may be. When Adam begins chronicling his experience of being haunted by Dear David, Bryce cares more about keeping up a public image and ensuring BuzzFeed runs successfully than he does about his employee's well-being.
While Long has recently made his presence felt in several popular horror projects like Barbarian, Goosebumps, and Creepshow, he made his name as a comedic actor who has worked with everyone from Kevin Smith and Mike Judge to Judd Apatow and more. While Long has tallied well over 100 credits in his career, few are better than Dodgeball: A True Underdog Story and Sam Raimi's Drag Me to Hell.
Cameron Nicoll as Dear David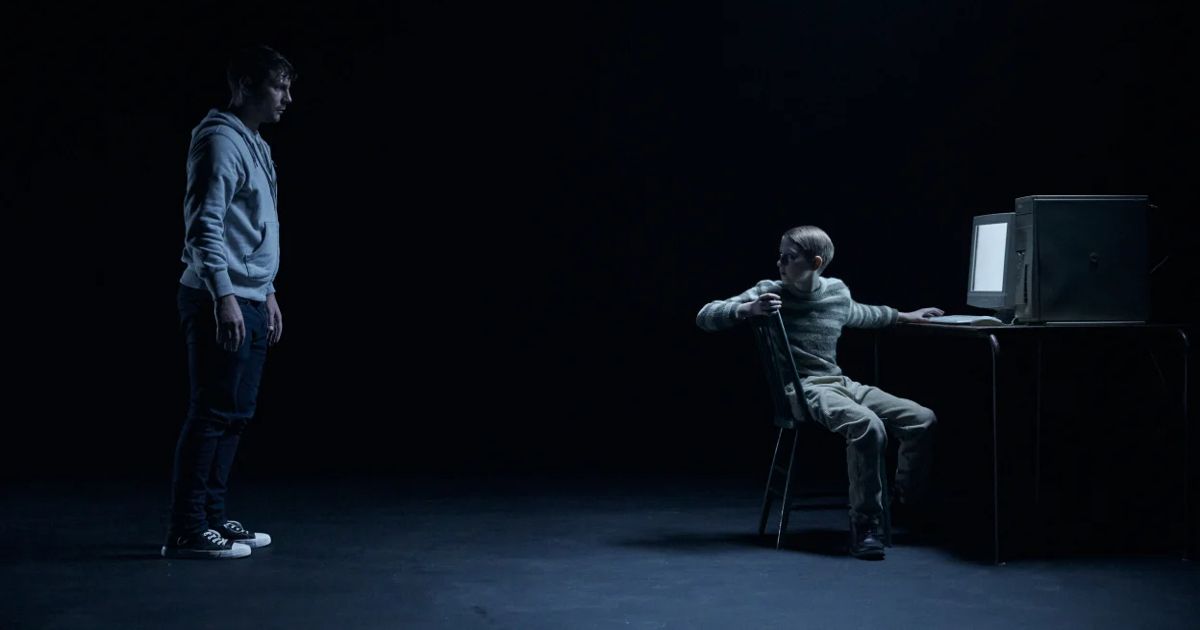 Cameron Nicoll plays the titular ghost in Dear David. Before his death, David was a cruel online bully who made enemies all across the internet. After his death, he begins to terrorize Adam as a concave-headed phantom who appears at the foot of his bed every night. David is a peculiar spirit with his own set of rules, which includes allowing two questions from Adam at a time, but never three.
Despite having limited experience overall, the prior work Nicoll has done has seemingly prepared him for the job. With eight screen credits since his career commenced in 2019, Nicoll has appeared in such supernatural TV shows as Paranormal Emergency and Haunted Hospitals. Nicoll also played Young Philip in the Netflix action-adventure film Slumberland. In 2023, Nicoll also joined the cast of the Prime Video Original TV show, Gen V.
René Escobar Jr. as Kyle Sanchez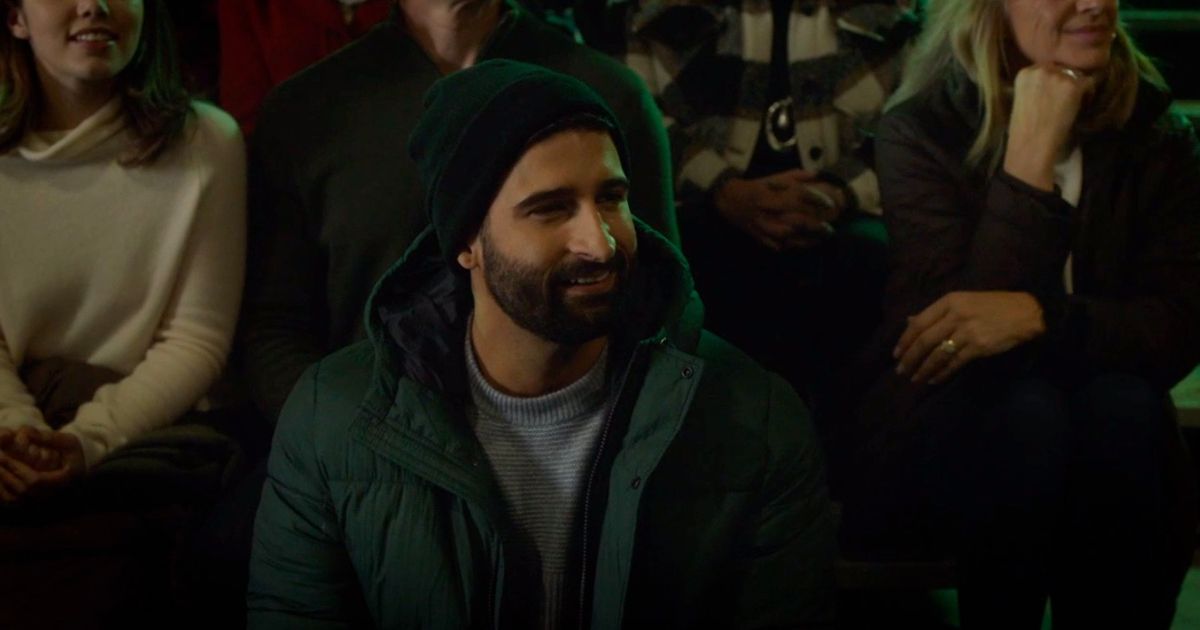 René Escobar Jr. plays Kyle Sanchez in Dear David. Kyle is Adam's boyfriend who slowly becomes estranged from the BuzzFeed illustrator the more he becomes tormented by Dear David. When Kyle leaves town for a trip, Adam is left alone to fend off the frightening phantom. Despite providing temporary relief from the fright-fest, the storyline between Adam and Kyle is left somewhat unresolved.
RELATED: Best Horror Movies of 2023
Although Kyle arguably marks Escobar Jr.'s most significant starring role to date, he has been kicking around in various movies and TV shows since 2018. He can be seen in the TV series Accused, Grey, and Heartland as well as such smaller movies as Neon Lights, and We Wish You a Married Christmas. Escobar Jr. will also voice a role in the upcoming video game Avatar: Frontiers of Pandora.
Andrea Bang as Evelyn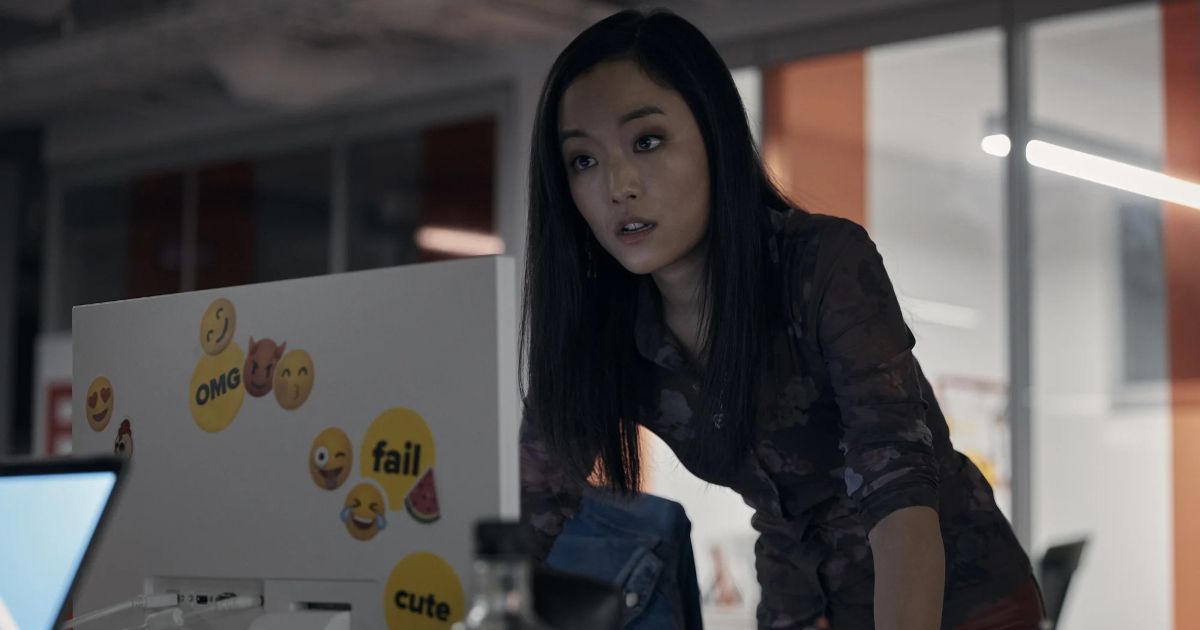 Andrea Bang portrays Evelyn in Dear David. Evelyn is Adam's best friend and closest colleague at BuzzFeed. While many of the BuzzFeed employees look down on Adam and utter sarcastic remarks, Evelyn is one of the few who not only believe Adam's ghost stories but also support him no matter what. However, the more time Adam spends in his apartment with the ghost, the more of a backseat she takes in the story.
Bang is a terrific actor who is almost certainly best known for her performance as Janet Kim in the beloved sitcom Kim's Convenience. With the deft ability to play comedy, drama, and horror, Bang has also made her presence felt in the Hulu original horror movie, Fresh, and the remarkable romantic drama Stay the Night. Fans can also see Bang in the TV series Running with Violet and A Million Little Things.
Tricia Black as Norris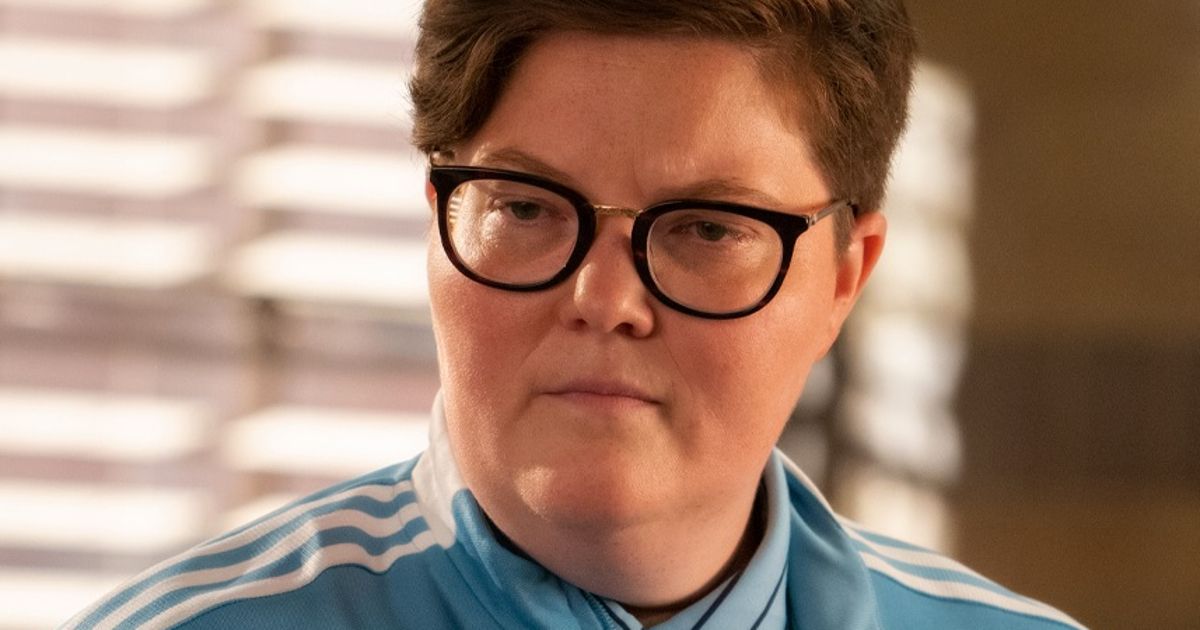 Tricia Black plays a character named Norris in the movie. Norris is one of Adam's co-workers at BuzzFeed. While not much background is given about Norris, most of Adam's colleagues remain skeptical of his haunted horror stories and often dismiss his work with sarcasm. Fortunately, despite Black's limited screen time, the actor has plenty of genre experience to build on.
Indeed, Black has appeared in such horror/thriller TV shows as What We Do in the Shadows, Ghosts, and Locke & Key. Most recently, Black portrayed a character named Tara Swallows in Pretty Hard Cases and another named Penny in the long-running crime series Murdoch Mysteries. Having such a comfort level with dark, disturbing material surely helped Black convey Norris with candor and credibility in Dear David.
Rachel Risen as Olive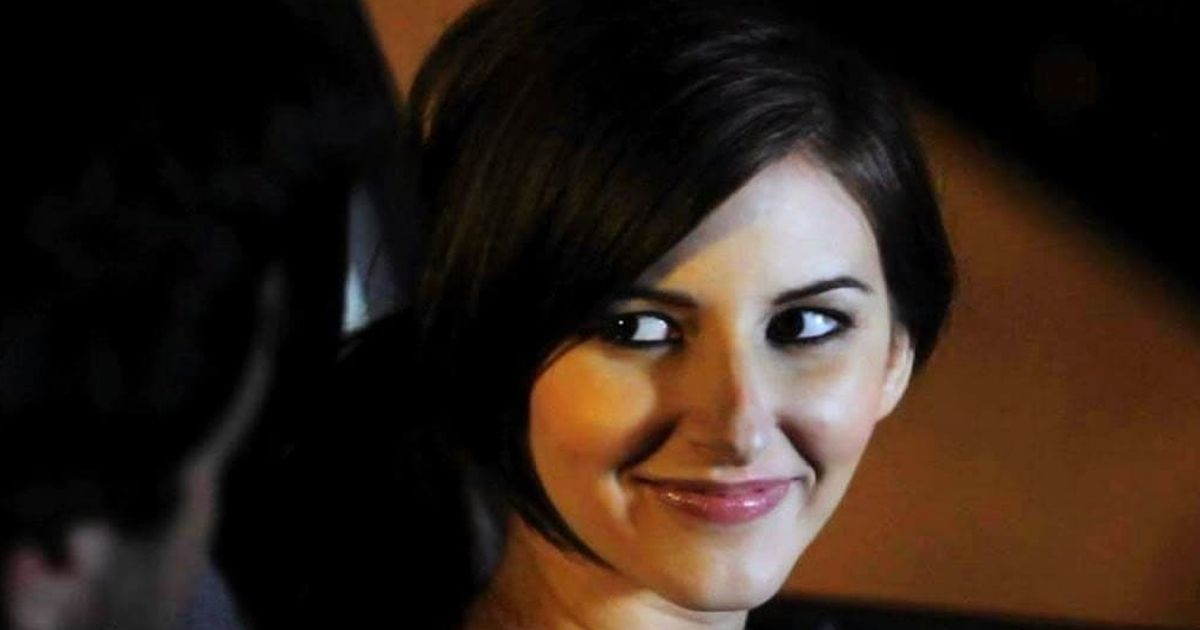 Rachel Risen plays a character named Olive in Dear David. Olive is another BuzzFeed employee who works alongside Adam, Evelyn, and Norris. While most of the movie's action involves Adam and David inside his apartment, characters like Olive provide context for how David's personal and professional life is inextricably linked. That is, the more Adam tries to convince his colleagues of David's presence, the more tormented he becomes at home.
RELATED: The 25 Best Halloween Movies of All Time, Ranked
Risen rose to prominence after starring in the TV series The Temp Life and Leap Year in the early 2010s. Risen's movie credits also include High Low Fortyand Puppy Love. Risen even co-starred alongside Tricia Black in the 2022 comedy My Fake Girlfriend, giving them a creative rapport that carried over to Dear David. Given her comedic background, it's no real surprise that Risen adds a dose of humor in Dear David.
Seth Murchison as Kevin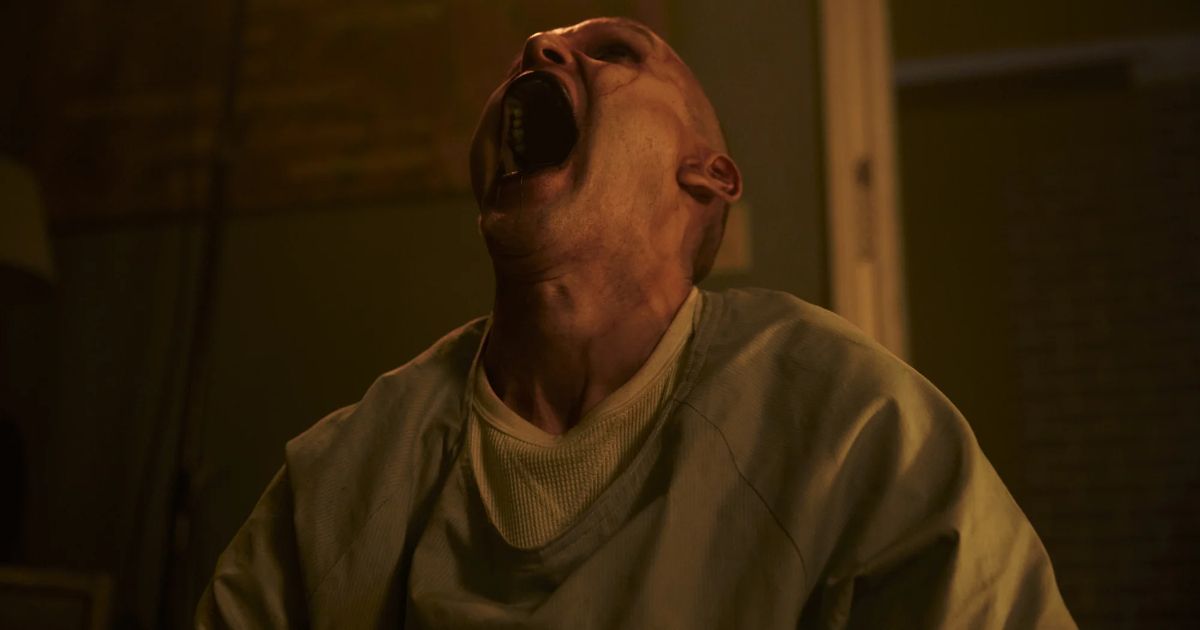 Seth Murchison plays Kevin in the movie. When Adam begins researching David's past, he discovers the trolling behavior David demonstrated on the internet that dates back to the 1990s. Kevin is a teenager who is bullied by David online, with his brief appearance meant to establish that David is just as big a nuisance alive as he is as deceased. Despite his limited experience, Murchison acquits himself well in the movie.
Before appearing in Dear David, Murchison logged a handful of credits. He can be seen in the family comedy movie Life with Luca and such TV series as Odd Squad, Children Ruin Everything, and Popularity Papers. Murchison can be seen next in the upcoming Little League sports comedy You Gotta Believe, starring Luke Wilson and Sarah Gadon.