With a litany of directorial trademarks that Wes Anderson is known for — shots of perfect symmetry, striking color palettes, and obscure, nuanced dialogue — perhaps none are as important as his standout casts. While all of his films may not be the most popular, the actors therein undoubtedly hold recognition and pedigree. Anderson has one of the most decorated stable of actors in the history of film, with actors like Owen Wilson, Edward Norton, Tilda Swinton, Frances McDormand, and most notably Bill Murray going down as his most frequent collaborators. Those names will appear in most of the following entries.
Update October 14, 2023: This article has been updated following the release of Anderson's two latest releases, Asteroid City and The Wonderful Story of Henry Sugar.
The qualifications for this list expand beyond pure value in the names of the cast members. Their individual performances will also play a factor on top of their abilities to cooperate with one another in front of the camera to create chemistries that have reverberated with audiences for the past three decades. All that said, here are the twelve casts of Wes Anderson's movies ranked.
12
Bottle Rocket
Before ever collaborating with Bill Murray, Wes directed the three Wilson brothers in their on-screen debuts. And yes, there are, in fact, three Wilson brothers. Owen, Luke, and their far-lesser-known brother Andrew. At the University of Texas at Austin, Wes Anderson met Owen Wilson in 1989. They made a short film of the same name in 1994 before releasing their respective debuts: Bottle Rocket (1996).
Related: Best Movies About Dysfunctional Families, Ranked
Two of the Wilson brothers — Owen and Luke — are among the more recognizable actors of their generation, while Andrew remains largely under the radar.
11
Rushmore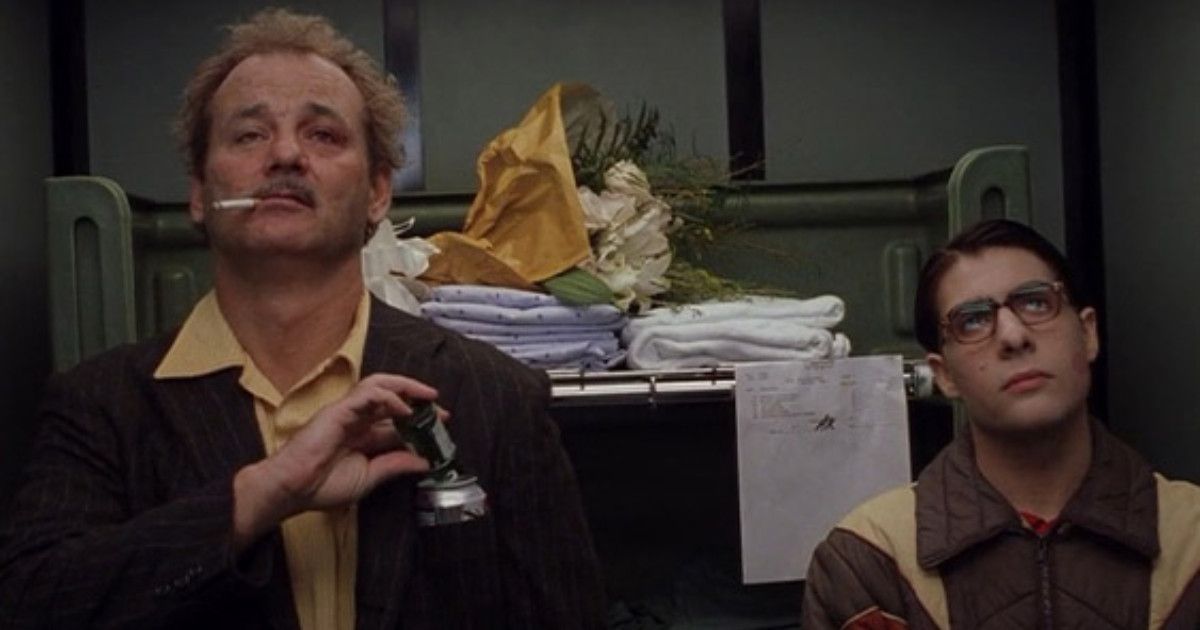 Aside from the obvious efforts of Jason Schwartzman and Bill Murray, other names worth mentioning from Rushmore (1998) include Olivia Williams and, as per usual, all three Wilson brothers. However, while Andrew and Luke provided minor roles, Owen's went uncredited.
It also featured Seymour Cassel, an acting pioneer of independent cinema. And while few Anderson movies feature performances that garner recognition from the major award associations, Bill Murray was recognized by the Golden Globes for his portrayal of Herman Blume. He was nominated for Best Supporting Actor, but in the end, came up short to Ed Harris in The Truman Show (1998). No shame there.
10
The Darjeeling Limited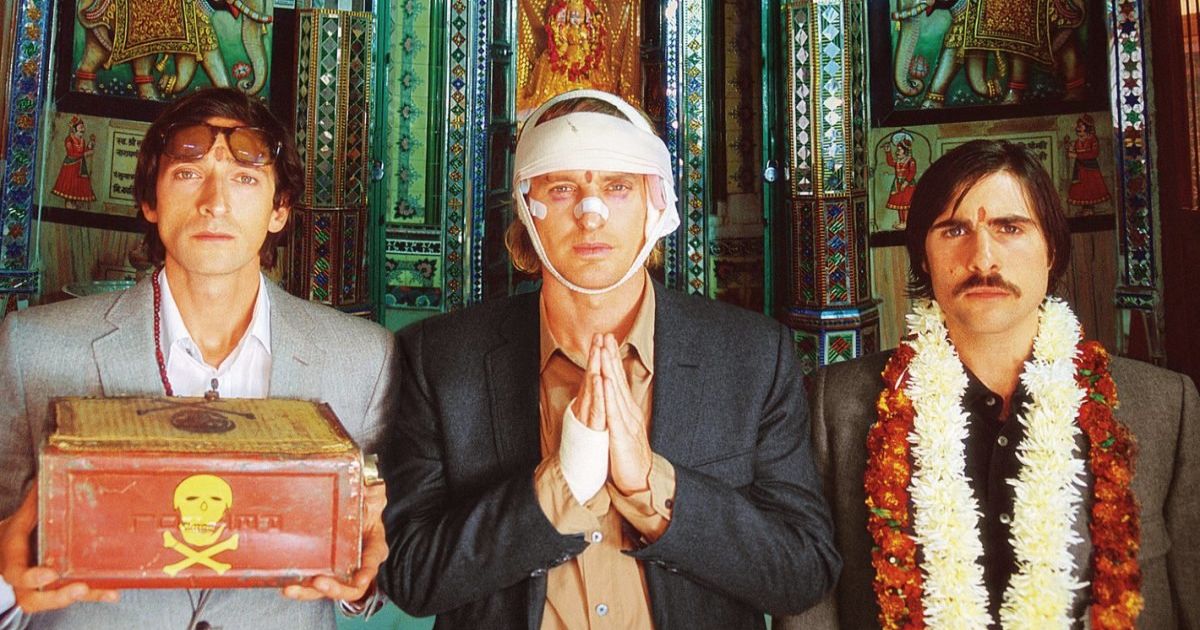 Starring Owen Wilson, Adrien Brody, and Jason Schwartzman, The Darjeeling Limited (2007) follows the three Anderson regulars as brothers Francis, Peter, and Jack. They worked wonderfully together, like they were brothers in real life, as if this was Owen collaborating on-screen with Luke and Andrew Wilson again, like in Bottle Rocket or Rushmore.
But they weren't the only names worth mentioning: other names in The Darjeeling Limited include Angelica Huston and Natalie Portman. Two tremendous additions to a standout cast. It also features the wonderful Amara Karan and Waris Ahluwalia. While it was a rather brief appearance, it was nice to see Bill Murray show up as a businessman attempting to catch a train. It's hardly a Wes Anderson flick without Bill Murray.
9
Moonrise Kingdom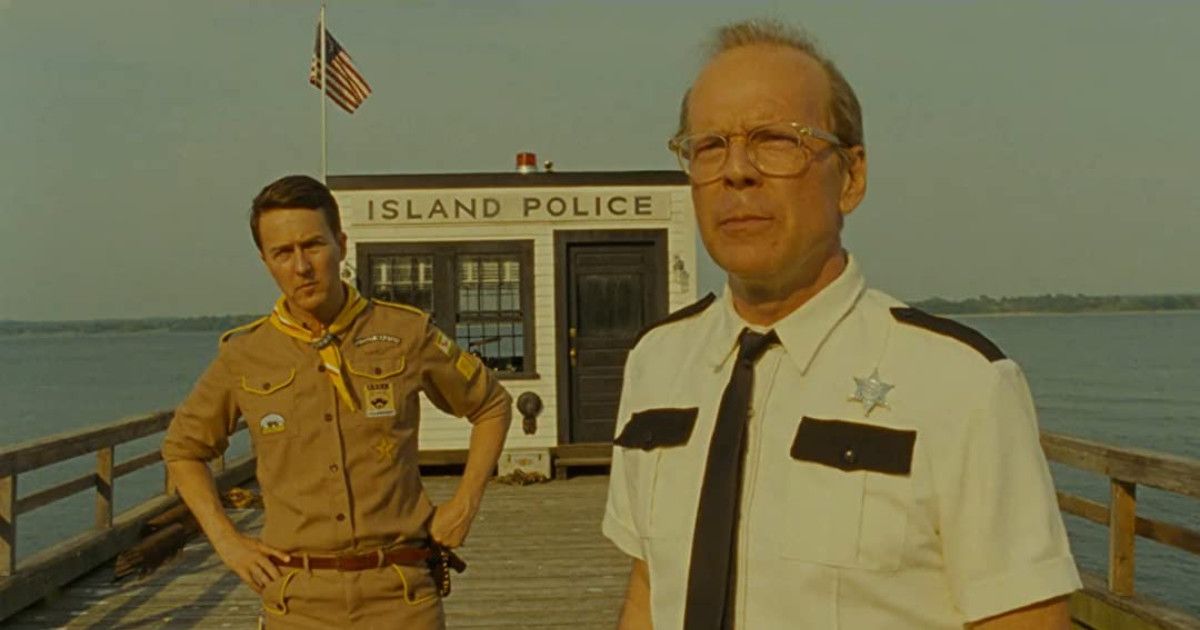 This may seem like a low placement for Moonrise Kingdom (2012), with a cast consisting of Bruce Willis, Edward Norton, Tilda Swinton, Bill Murray, and Jason Schwartzman. And perfectly rounding out the stars of this cast was three-time Oscar winner Frances McDormand. This was her first of three collaborations with Wes Anderson and arguably the most impressive thereof. She stood out among all the legends listed above, like Willis, Norton, and Swinton.
Jared Gilman and Kara Hayward made their debuts in Moonrise Kingdom,and while they aren't the most popular names, their chemistry as the leading duo provided the film with a particular poignancy that resonates well to this day. The fact that this star-studded cast only came in at number seven speaks to the caliber of the rest of the list.
8
The Wonderful Story of Henry Sugar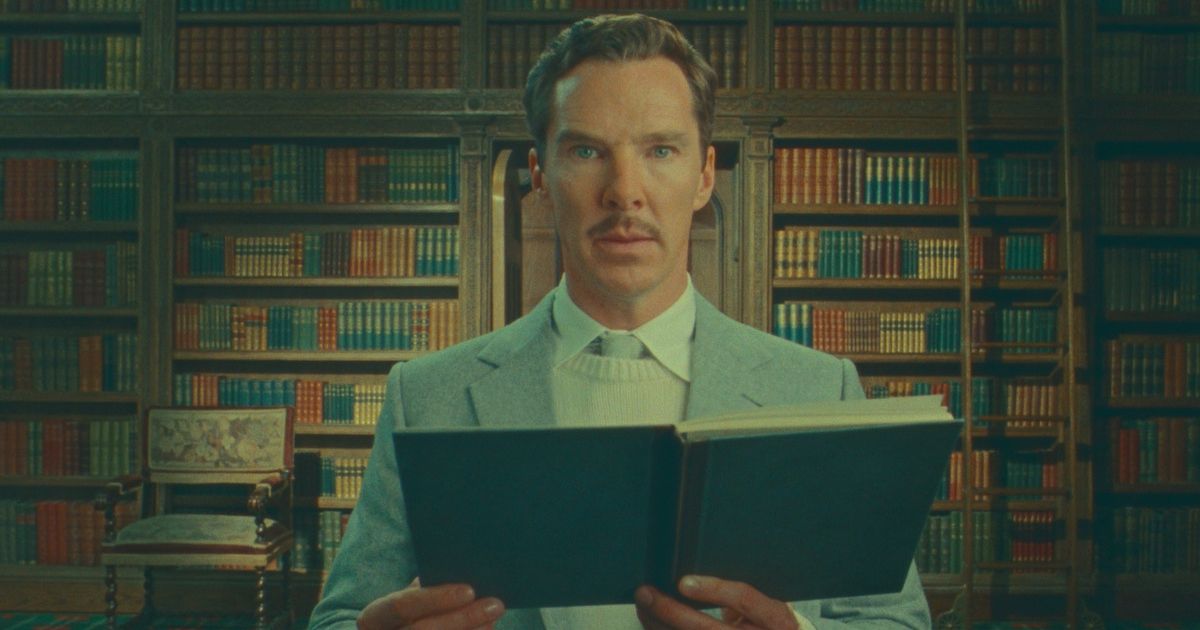 Having only entered post-production in February, the Netflix-backed Wes Anderson-directed production, The Wonderful Story of Henry Sugar (2023), has had a remarkable turnaround time. The 39-minute-long picture spearheads a quartet of Roald Dahl-adapted shorts, with The Rat Catcher, The Swan, and Poison bolstering the director's reinvention of the late, great author's works.
Employing a mixture of the same cast across all four pictures, with Benedict Cumberbatch, Ralph Fiennes, Rupert Friend, Richard Ayoade, and Dev Patel in a fusion of leading and supporting roles, the adaptations had a distinctly quintessentially British feel to them. The aforementioned five English fellows embody the quirky, brilliantly whimsical eccentricities that Dahl had intended when penning his books. While this certainly isn't his most prolific bill when it comes to blockbuster names, these understated shorts, awash with unassuming features of a bygone era, are perfectly balanced by the characters that inhabit the screen. Patel and Ayoade are sublime additions and slot in seamlessly alongside past collaborators of Fiennes, Friend, and Cumberbatch.
7
The Life Aquatic With Steve Zissou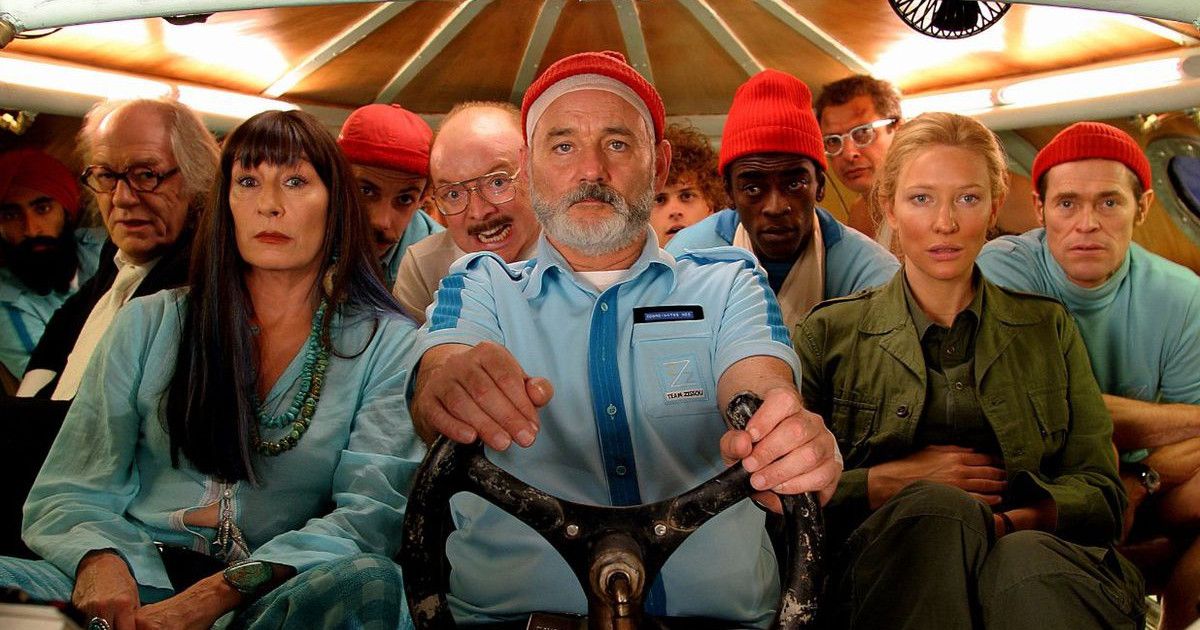 Despite middling reception from critics and underwhelming numbers at the box office, The Life Aquatic With Steve Zissou (2004) has plenty going for it as a quality film. It's well-written, unique from the beginning, and perhaps most notably, the cast is just wonderful. Some of the names to follow are legends of the industry, and they put on great performances despite portraying strange and offputting characters.
Related: Life Aquatic: Wes Anderson's Most Underrated Movie
After almost a decade, Bill Murray and Owen Wilson finally acted in a Wes Anderson movie as the two most prominent characters. Their chemistry was great, but they only begin to highlight the quality of this cast. For good measure, throw in Cate Blanchett, Willem Dafoe, Angelica Huston, and Jeff Goldblum. Those are some legendary names, and they land The Life Aquatic at number six.
6
Fantastic Mr. Fox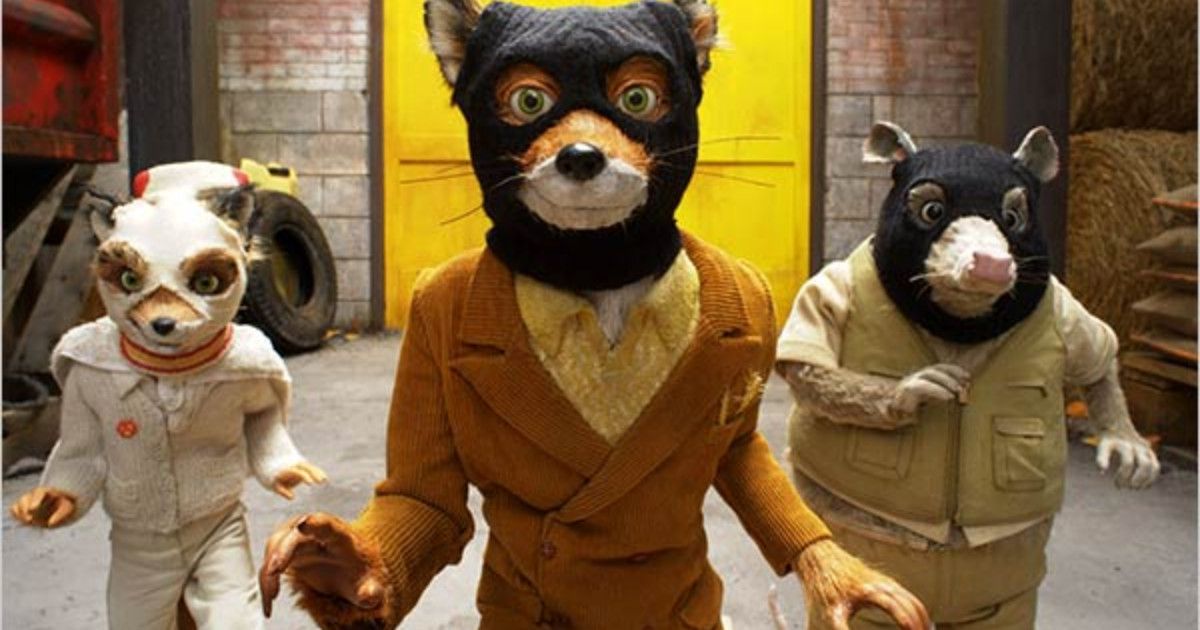 With George Clooney in the titular role and Meryl Streep as his wife, two of the most lauded and talented thespians of their generation starred in this stop-motion Anderson flick to tremendous effect. Their voices resonated through each scene in which they spoke, but there's so much more to write home about with regard to the cast of Fantastic Mr. Fox (2009).
When considering supporting roles from Jason Schwartzman, Bill Murray (kind of—his character hardly speaks), Owen Wilson, and Willem Dafoe, it's hard to imagine that any of Anderson's other films could triumph over such an iconic list of Hollywood actors. However, the next pick utilizes its voices in a slightly more meaningful manner.
5
Isle of Dogs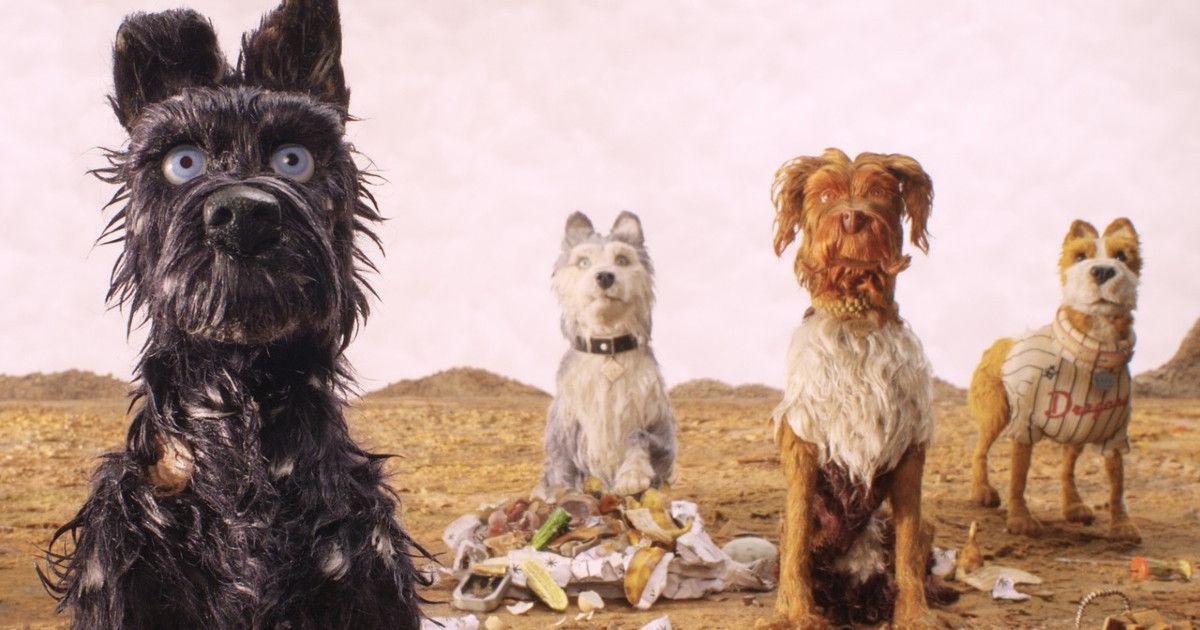 With Isle of Dogs (2017), Wes Anderson wrote and directed the second stop-motion film of his career. The lead pack of dogs are voiced by a ton of familiar, talented names: Bryan Cranston as Chief, Edward Norton as Rex, Bob Balaban as King, Jeff Goldblum as Duke, and Bill Murray as Boss.
Scarlett Johansson, Liev Schreiber, Tilda Swinton, and Frances McDormand are among the movie's star-studded supporting members, and they seemed to be born for these roles. Several of them have had backgrounds in voice acting — Jeff Goldblum in The Prince of Egypt (1998), Edward Norton in Sausage Party (2016), and both Bill Murray and Scarlett Johansson in The Jungle Book (2016). Their experience shines through here with Isle of Dogs.
4
Asteroid City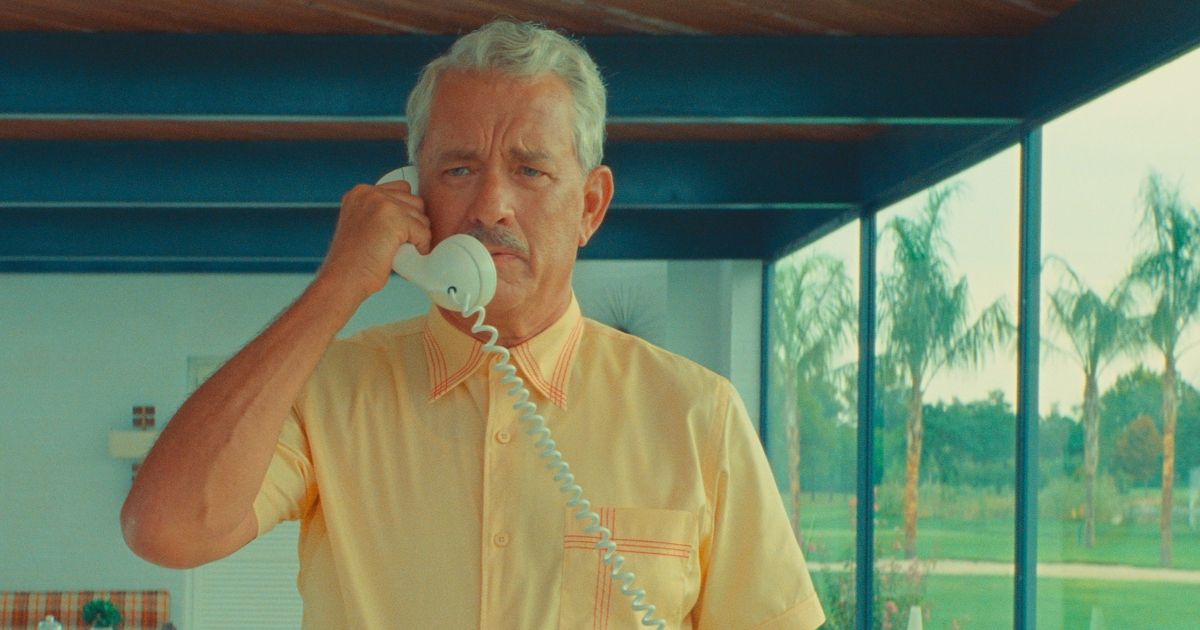 The latest feature-length installment from the radiant enigma that is Wes Anderson is the romantic science fiction film Asteroid City (2023). Another picture executed in the Isle of Dogs' director's unmistakably idiosyncratic style, the film follows a group of junior stargazers and space cadets who arrive at the very epicenter of a major astrological event.
Unsurprisingly, as is so often the case with Anderson's movies, a raft of acting talent was shipped in, with a number of big names making their swansongs under his directorship. Included among those making their debut Anderson collaborations were Academy Award winner Tom Hanks, JoJo Rabbit's exceptional Scarlett Johansson, the hilarious Steve Carell, and The Death of Stalin's Rupert Friend. Returnees such as Jason Schwartzman, Adrien Brody, Edward Norton, Jeff Goldblum, Tilda Swinton, and Willem Dafoe rounded off a stellar, all-star lineup, and while Asteroid City is by no means one of Anderson's best projects to date, the blend of class, supreme acting flair, and the refreshing introduction of an abundance of new faces help to give this picture an additional dimension.
3
The Grand Budapest Hotel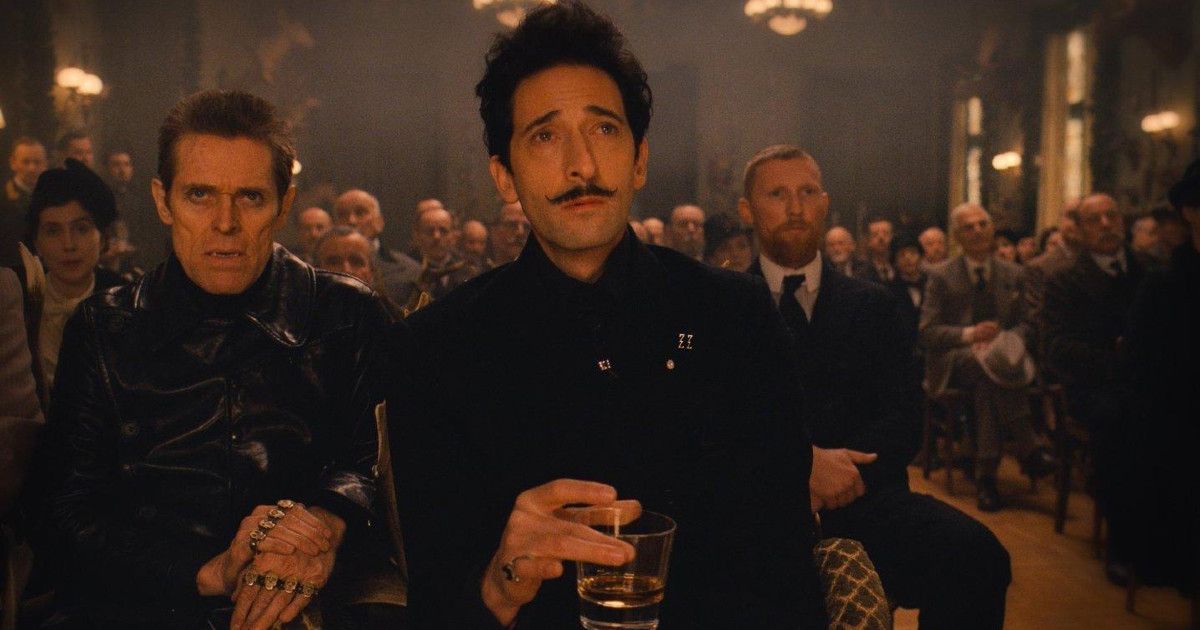 While one of the two starring roles (Tony Revolori as Zero) may not ring any bells, film fans will undoubtedly recognize Ralph Fiennes as Monsieur Gustave H., the concierge of the renowned, titular establishment of The Grand Budapest Hotel (2014).
But it's not as if Fiennes carried the cast on his back all the way to the penultimate spot — Adrien Brody, Tilda Swinton, Edward Norton, Jeff Goldblum, and Willem Dafoe all file in with supporting roles, and appearances from Bill Murray, Owen Wilson, Harvey Keitel and Jason Schwartzman round out this cast to a brilliant degree.
2
The French Dispatch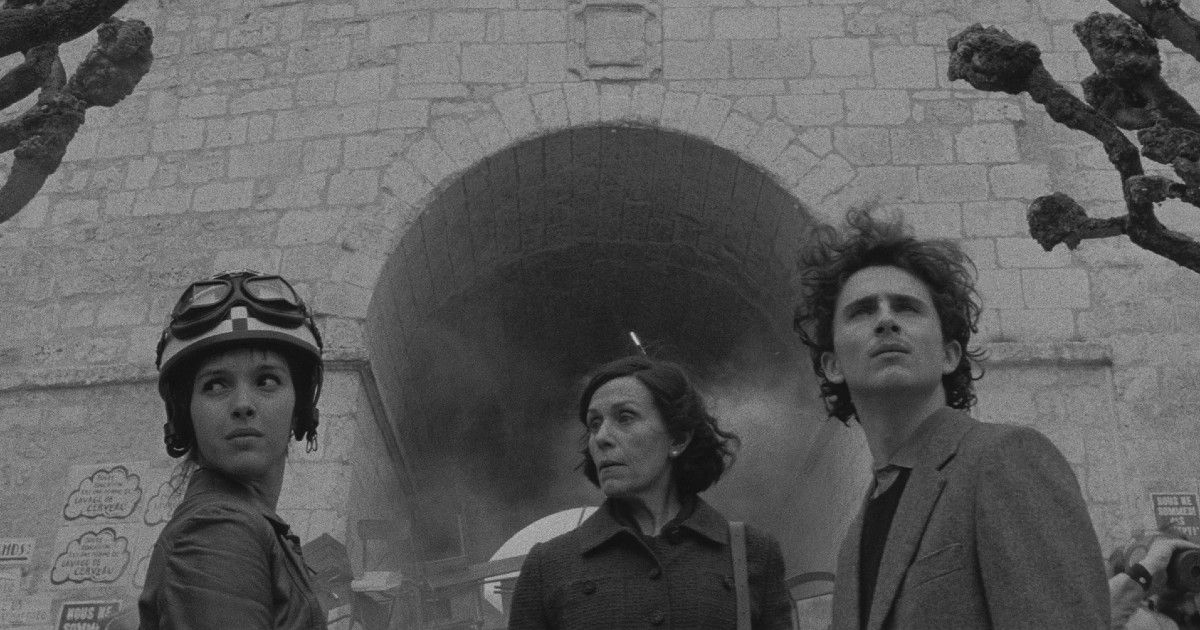 The French Dispatch was released in 2021 to a decent reception with critics and average money made at the box office. Broken up into three disparate storylines, Anderson gave each actor plenty of time and space to hit their stride, and most of them did just that — from Benicio Del Toro and Adrien Brody to Frances McDormand and Tilda Swinton.
Timothee Chalamet was one of the film's biggest hits, while Edward Norton, Jeffrey Wright, and Liev Schreiber made memorable appearances as well. Throw in roles by frequent Anderson collaborators Owen Wilson and Bill Murray, then top everything off with Angelica Huston, Elizabeth Moss, and Henry Winkler. There's no denying the insane amount of name value that this cast holds, but number one was always set in stone.
1
The Royal Tenenbaums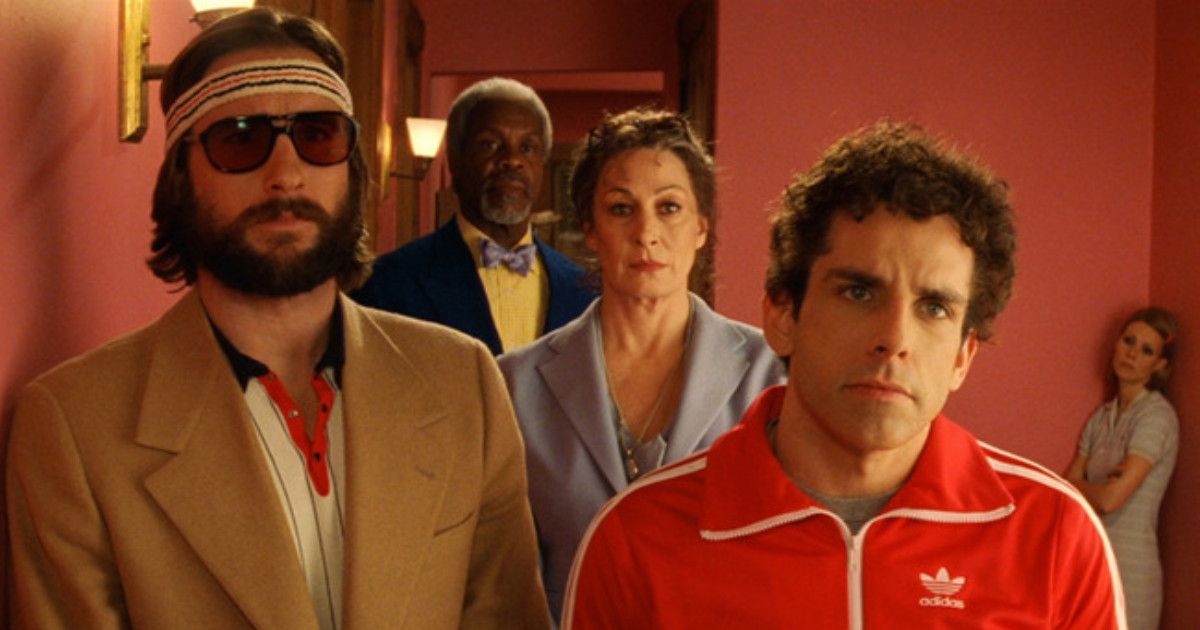 Gene Hackman stars as the titular Royal Tenenbaum, and Angelica Huston plays his wife, Etheline. The two are separated in the midst of finalizing their divorce, while their three children — played by Ben Stiller, Luke Wilson, and Gwyneth Paltrow — all experience their own travails. Depression, pressure to succeed, and lost love account for the many problems that the characters of The Royal Tenenbaums (2001) are plagued with.
With Bill Murray, Owen Wilson, and Danny Glover in supporting roles, the dialogue of these actors bounced off one another like two professional ping-pong players in an intense back-and-forth. While Grand Budapest and French Dispatch have a deeper list of well-known names, not a single pair of actors from either of those movies shared the same chemistry as any given duo from The RoyalTenenbaums. It balances quality and quantity to a brilliant degree — the best of both worlds.