Some of the scariest horror movies ever made were released in the 2010s, from The Conjuring (2013) and The Witch (2015) to Get Out (2017) and Hereditary (2018). But throughout those well-known, critically acclaimed releases, dozens of other high-quality horror movies fell beneath the public radar. Some of the films on the list may have also come up short with regard to critics. Either way, they still fit the bill. And while you may recognize some of the titles featured herein, even more will appear unfamiliar. But rest assured that they're all well-made stints from talented directors. All that said, these are twenty underrated horror movies of the 2010s, ranked.
20
Stake Land
Among the greatest vampire films ever made is Stake Land (2010), which came up unfortunately short at the worldwide box office. In fact, it accrued just $33,000 against a $625,000 budget. IFC films could not have been pleased. However, pundits of the industry held Stake Land in rather high regard upon release, as it boasts a 75% approval rating on critical consensus website Rotten Tomatoes. Still, not the greatest of scores, and it could easily be considered low.
But mostly, Stake Land achieves a spot on the list due to its financial shortcomings. And there's no telling why audiences weren't lining up en masse to see a legitimately scary vampire flick unfold on the big screen. Its opening sequence sets the plot into motion as a young boy named Martin loses his family and is taken under the wing of a veteran vampire hunter. A compelling plot, and filmmaker Jim Mickle deserves reverence for his seamless execution.
19
The Final Girls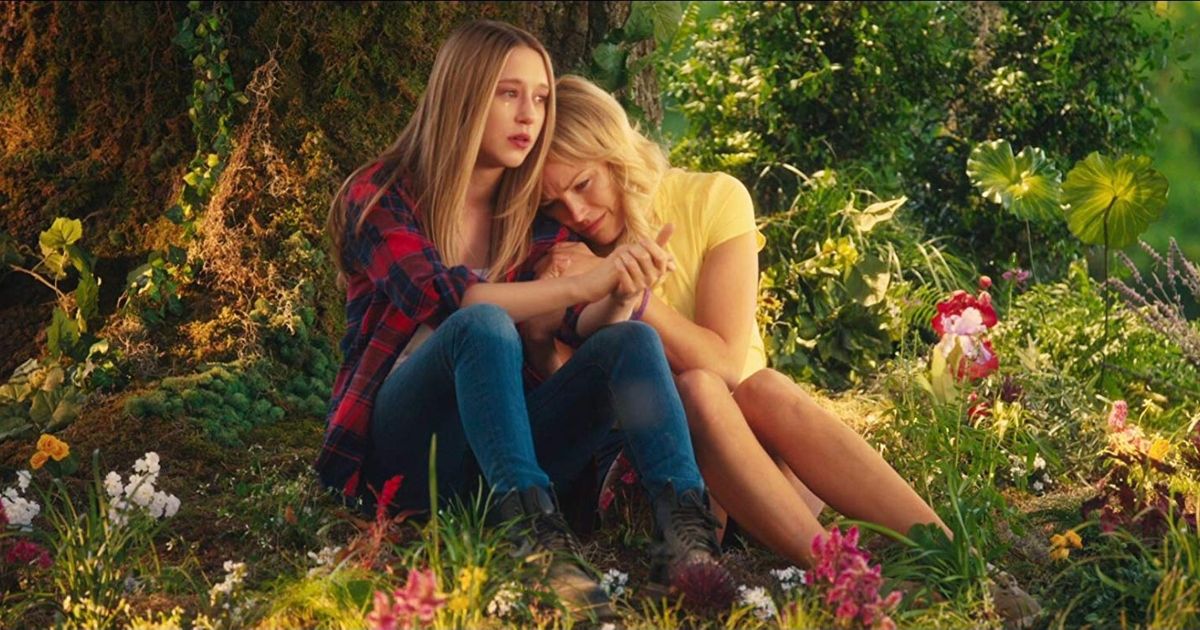 A meta slasher, The Final Girls (2015) isn't meant to scar you with haunting moments or creepy shot value. Instead, it focuses more on the comedy end of the genre spectrum, resulting in a classic hybrid that deserves more credit for its premise alone. Camp Bloodbath is a cult classic from the eighties, and twenty years down the line, it's still the most prominent feature under the belt of Malin Ackerman's character, Amanda Cartwright. She looks to revive her acting career, but passes away in a car crash.
Her daughter Max survives, and three years later, she attends a screening of her mother's cult classic slasher only to be transported into its setting. It's a self-referential plot that plays out to perfection, and it's a brilliant overall homage to American horror films of the eighties. Critics for the most part agreed. But for some reason, The Final Girls is rarely discussed today as the well-made slasher that it is. Horror fans recognize its quality, but it deserves a tad bit better.
18
Come to Daddy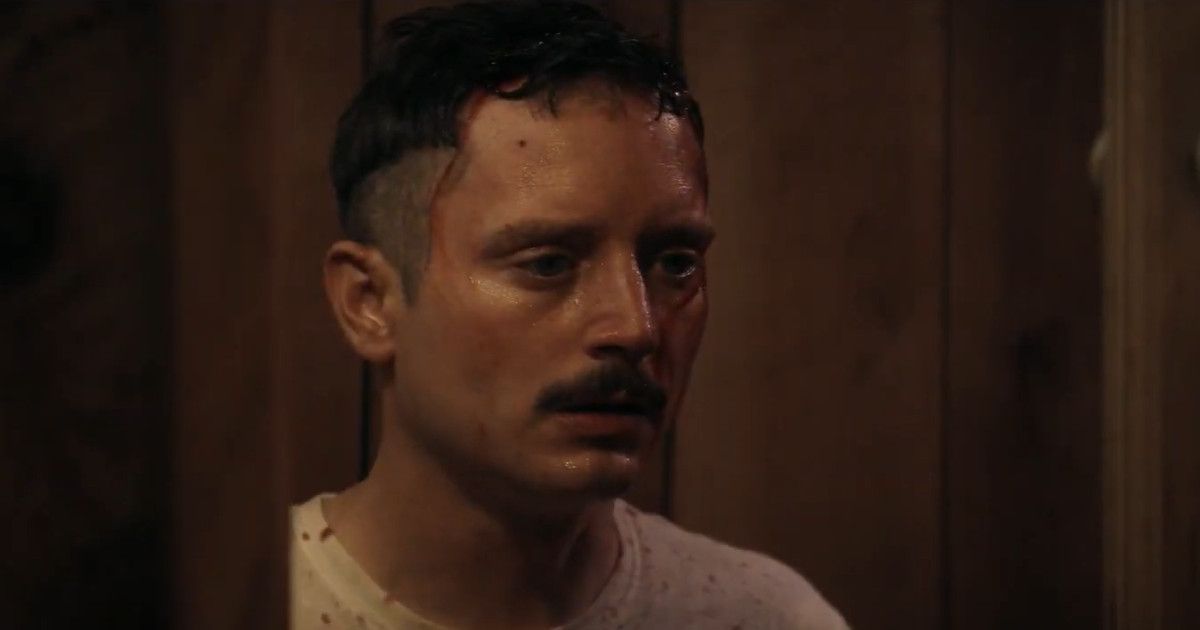 While its quality goes back and forth, Come to Daddy (2019) features a premise just strange enough to maintain all elements of intrigue until the bizarre nature of its finale. Starring Elijah Wood, it follows his protagonist Norval Greenwood who lives in a Beverly Hills mansion with his mother. When he receives a letter from his long-lost father to meet him in a secluded Oregon cabin, the plot takes a turn unlike few films you'll read about today.
Buckle up for unexpected twists and grisly sequences of violence, with entertaining dialogue emitted in nearly every scene amid engaging dynamics of character. And although Come to Daddy isn't the best horror film of the decade, it deserves more love as a well-written project with convincing performances across the board of its cast. You may not even know that this film exists. But along with other stints like The Faculty (1998), this plays a part in rendering Elijah Wood a surefire Hollywood scream king.
17
Happy Hunting
A western horror film, Happy Hunting (2016) saw direction under both Joe Dietsch and Louie Gibson. But with an auteur's approach, they also wrote the script and sat in the editing room to piece together the final product. French for "author", an auteur typically writes the script to each film they directed, and in some cases, they also act as cinematographers, composers, editors, and more.
This helps see a unique vision into fruition, with little-to-no interference from studio executives. And in this case, the imaginative storytelling of Dietch and Gibson came to light with an alcoholic drifter as their protagonist. Warren Novak becomes the target of an obscene sporting event, and begins battling rednecks while in tandem suffering from alcohol withdrawals. It's an inventive plot, seen into underrated fruition. Though not outright scary, Happy Hunting deserves far more credit.
16
Banshee Chapter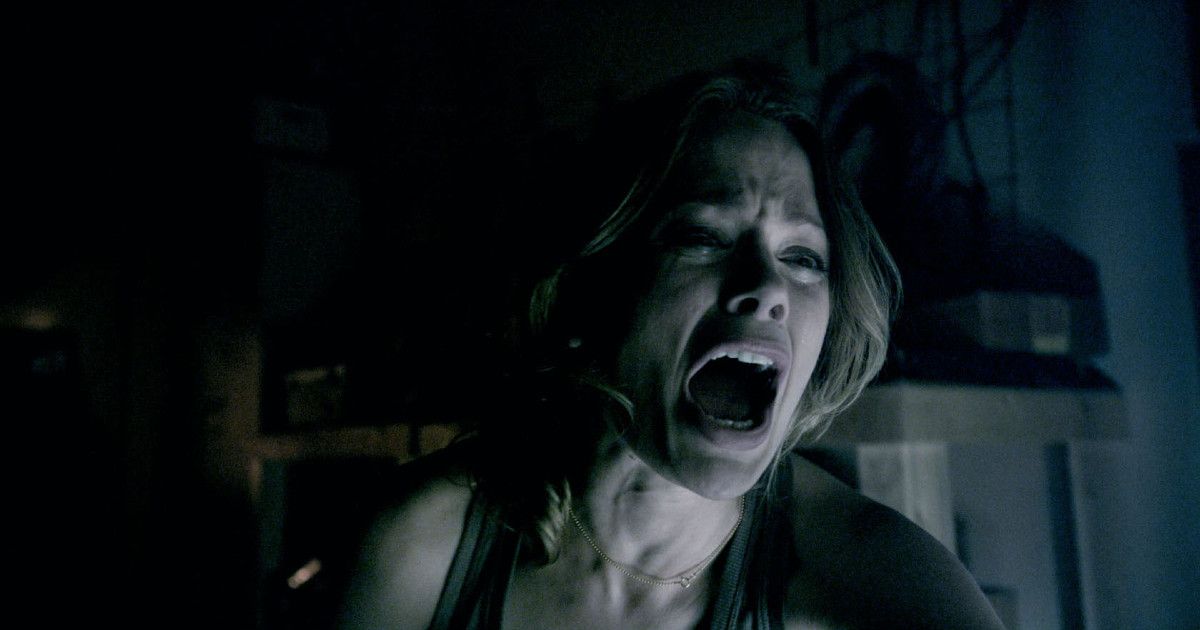 After her friend winds up missing, a journalist named Anne Roland looks into the mysterious disappearance. Inspired by a short story called "From Beyond" by writer H.P. Lovecraft, the plot also takes inspiration from the hallucinogenic drug experiments conducted by the United States Government. A terrifying combination: figments of the imagination based on a saga from one of the genre's all-time greats.
Many horror films are greatly influenced by Lovecraft's stories, if the respective directors didn't adapt H.P.'s works outright, and Banshee Chapter (2013) is easily among the most underrated of the bunch. Written and directed by Blair Erikson, the film at hand flew entirely beneath the public's radar despite resonating fondly enough with critics. If there were ever a time to champion The Banshee Chapter, it'd be on a list of underrated horror films from the 2010s.
15
The Endless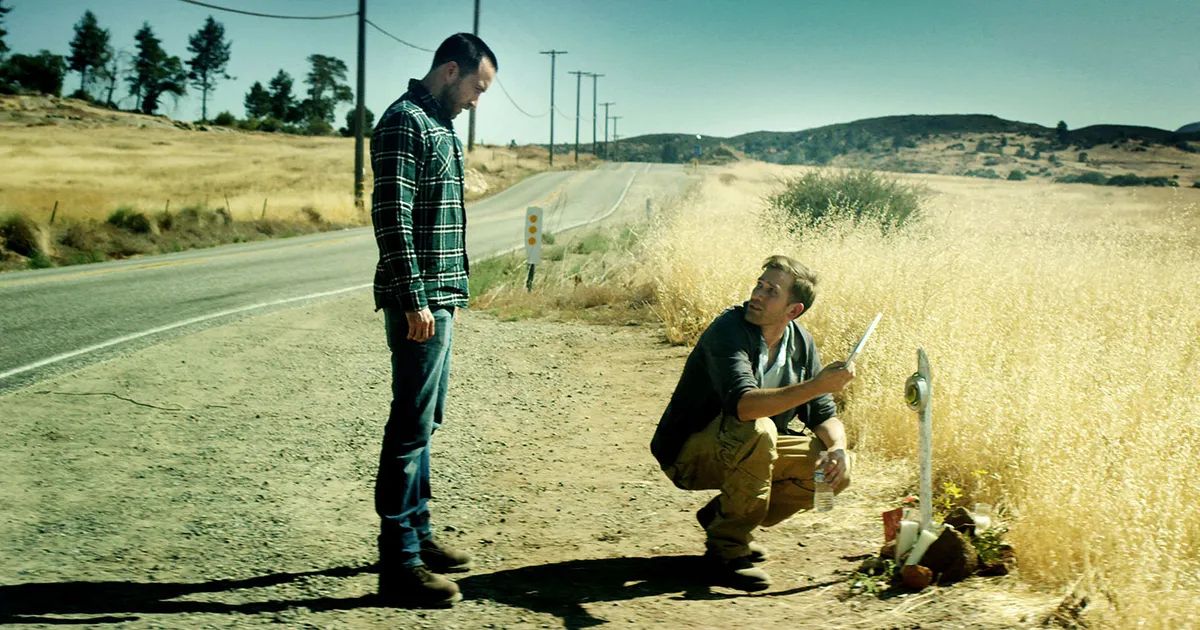 This entry was co-produced and co-directed by two people: Justin Benson and Aaron Moorehead. Although neither of those names are likely to ring any bells, their monumental efforts are nonetheless worth noting. On top of their direction, the former creative also wrote the script for The Endless (2017), while Moorehead controlled the camera during production. And what's more is that they both starred in the film, then sat in the editing room to help Michael Felker piece together the overall product.
For those unfamiliar: The Endless follows their two brothers as they visit a cult with whom they used to be involved. A simple premise seen into perfectly creepy fruition by everyone involved, including other names like Callie Hernandez and Lew Temple. But despite widespread acclaim from critics, The Endless did come up short at the worldwide box office. Here's hoping it picks up traction on streaming services.
14
Nightmare Cinema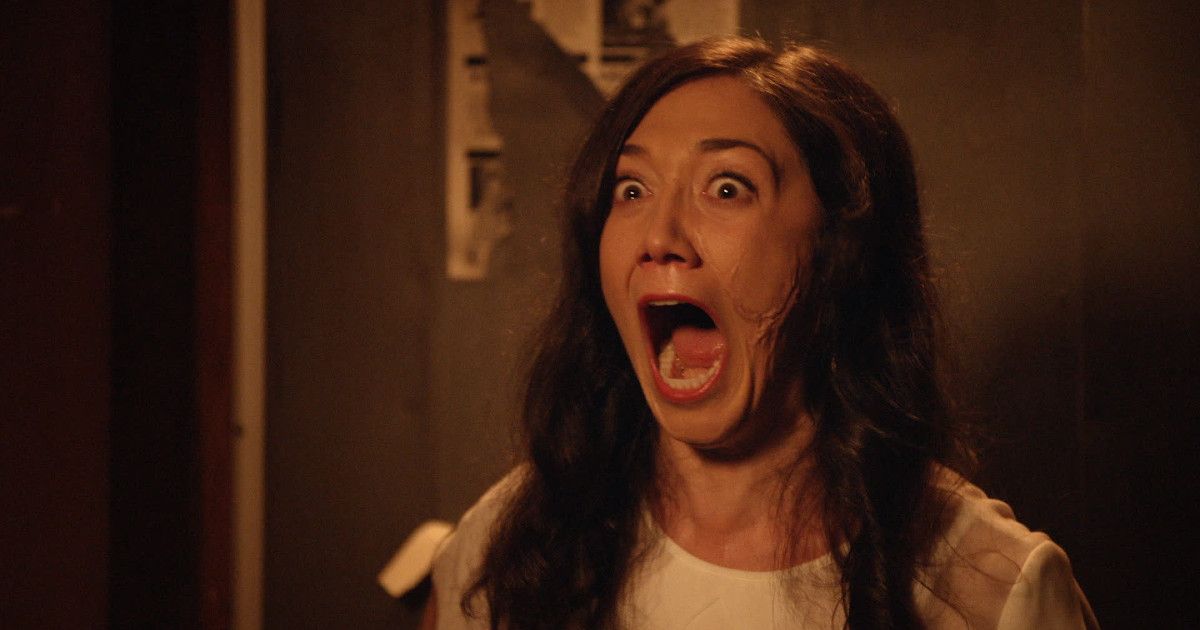 Though you may not have heard of this horror anthology film, Nightmare Cinema (2018) does feature an alluring visual style to bolster its quality overall. And the stories flow well, but somehow, the project flew beneath the public radar unlike few films on the list. It's a high-quality piece of horror, with each story featuring disparate characters while being made by various directors.
Alejandro Brugués, Mick Garris, Ryuhei Kitamura, David Slade, and Joe Dante — all horror veterans in their own right, with one perhaps standing out. A legend of the genre, Joe Dante has created such classics as The Howling (1981) and Gremlins (1985). And with recognizable names among the cast as well (Mickey Rourke, Patrick Wilson, and Elizabeth Reaser) there's enough talent in Nightmare Cinema to solidify its spot on the list.
13
It Comes at Night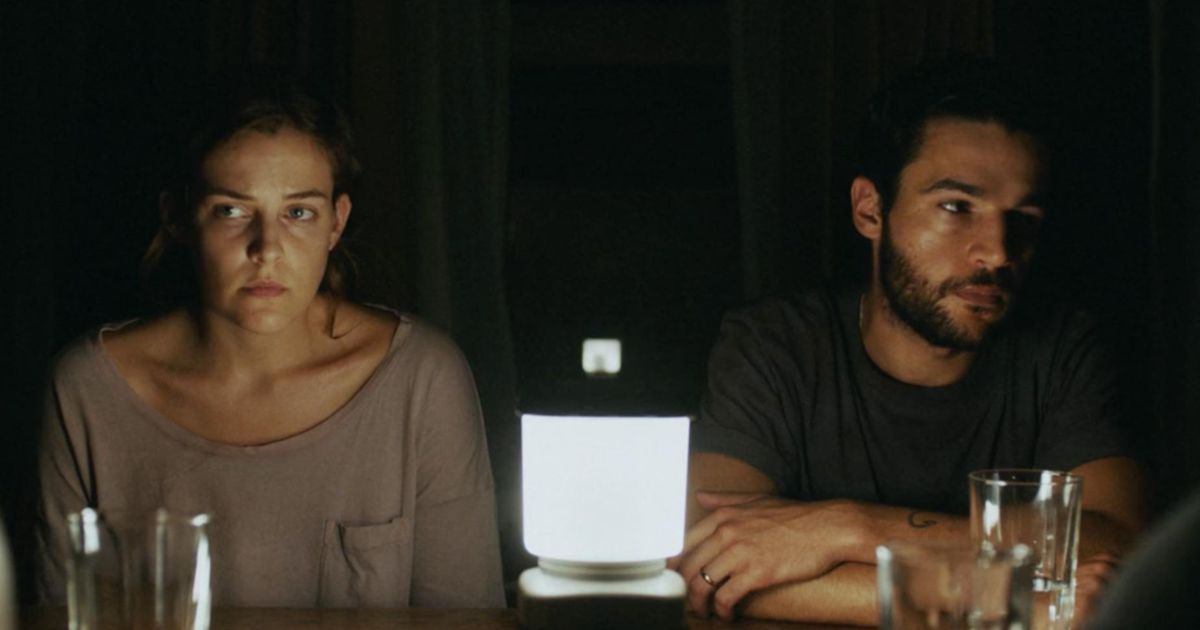 Although fans weren't writing home about the quality hereof, writer-director Trey Edward Schults deserves endless credit for his work. As does the cast: It Comes at Night (2017) stars Joel Edgerton as Paul, who lives in the woods as the world is ravaged by a deadly disease. Along with his wife Sarah and his son Travis — played by Carmen Ejogo and Kelvin Harrison Jr., respectively — they team up with another family to combat the outside forces.
It's a well-made film from every fathomable perspective of production. Critics widely agreed. And although it made decent money at the box office, It Comes at Night has waned in name value since its release. It shouldn't quite be cited among the greatest horror films of the decade, but the tangible glimpses into the psyches of these characters does result in a unique viewing experience.
12
The Wind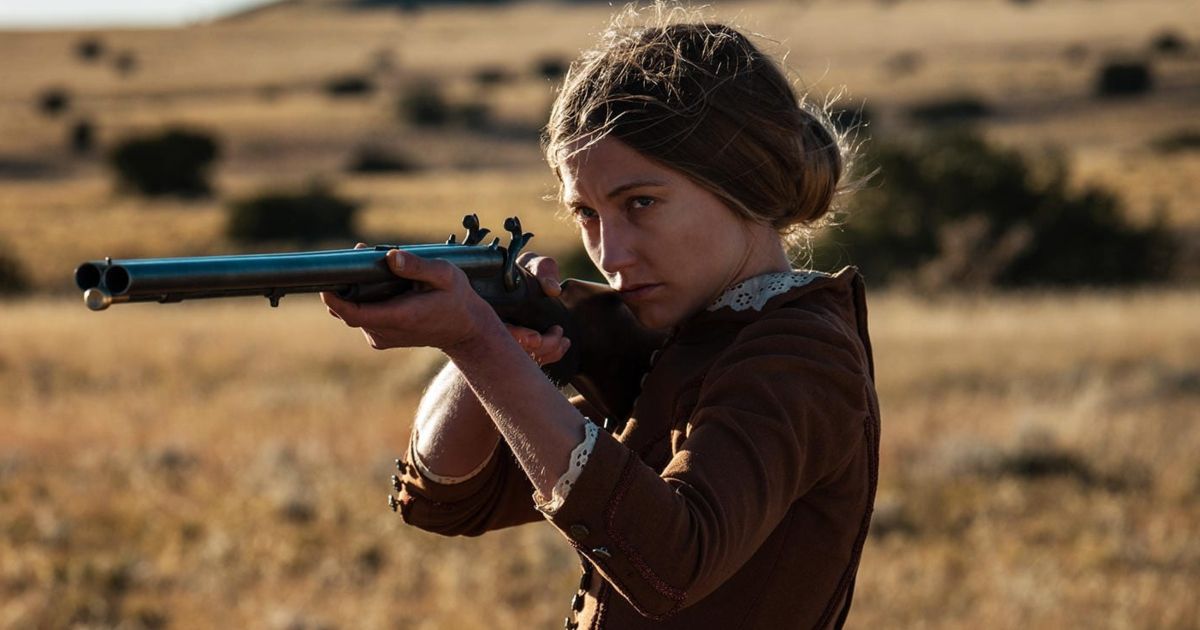 A western horror film, The Wind (2018) utilizes careful camera movements and creepy atmospherics to build great suspension from the film's first frame. Set in the late 19th century, it features Caitlin Gerard as Lizzy Macklin, arrives at the American frontier to begin a new settlement with her husband Isaac, who's played by Ashley Zukerman.
Its plot unfolds as Lizzie's sanity depletes by dint of the isolation and harshness of her new home. Several films on this list resonated fondly with critics, including the one at hand. But where The Wind succeeded in the eyes of industry pundits, it came up short with regard to audiences no matter the perspective of popularity. It bombed at the box office, and even today, it's not nearly as famous as it should be.
11
The Cleansing Hour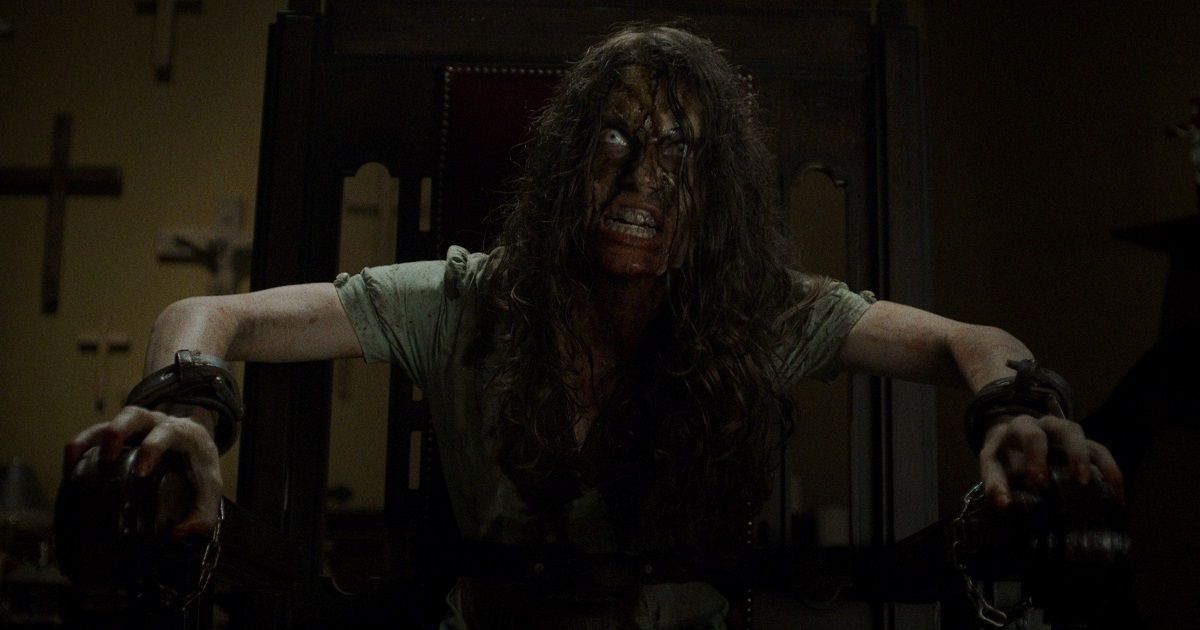 Among the greatest premises from any film on the list belongs to The Cleansing Hour (2019), directed by Damien LeVeck from a script he co-wrote with Aaron Horowitz. It follows the behind-the-scenes production of a live stream show that in turn revolves around an exorcism. But when things go off script and the star actress finds herself legitimately possessed, The Cleansing Hour results in a thrilling and unforgettable journey.
Although you may not recognize many names among the cast and crew hereof, there is one talent worth noting: Kyle Gallner. One of Hollywood's greatest scream kings, he performs to perfection here in The Cleansing Hour, which should go down among his scariest movies yet. And for a paucity of popularity, it's also among the most overlooked horror movies of the decade.
10
1922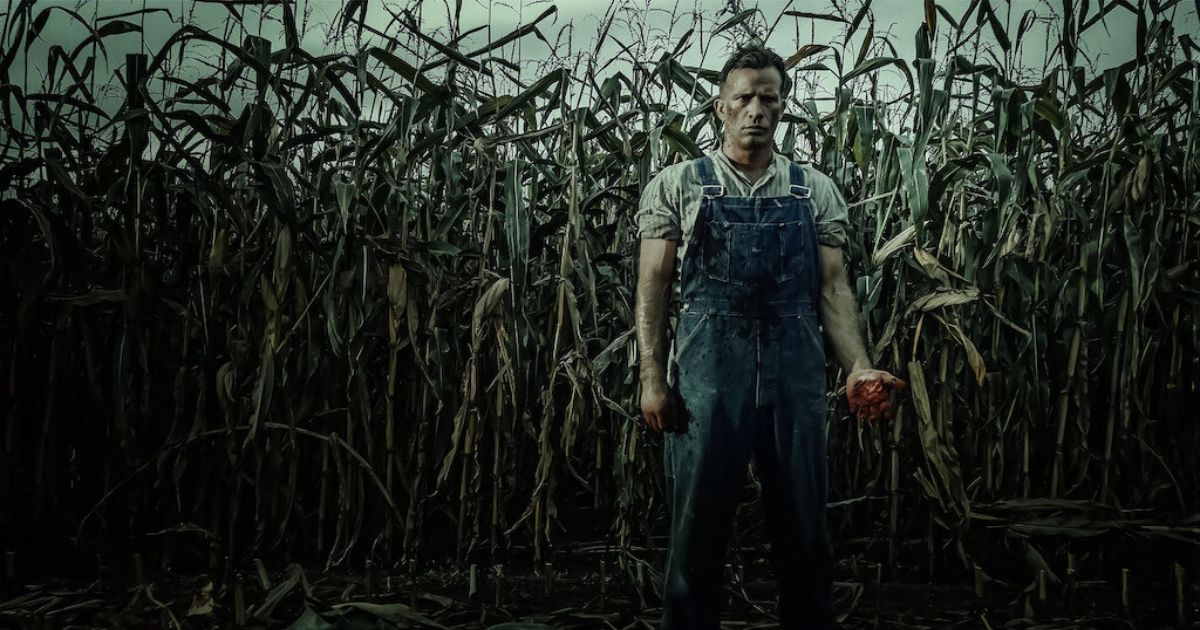 It's not often you see a Stephen King horror adaptation fly so far under the public radar. From this decade alone, feature films such as It (2017) and Pet Sematary (2019) made decent waves at the worldwide box office. And while 1922 (2017) did release as a Netflix exclusive, there's no doubt that its name value pales in comparison to the aforementioned King adaptations from this era. And in this regard: King wrote the novella in 2010, while Zak Hilditch adapted the script and directed the overall product.
It stars Thomas Jane — a prolific scream king and a frequent actor of King adaptations — as a farmer named Wilfred. He lives with his son Henry and his wife Arlette, until he and Henry decide to murder the woman of the household for financial purposes. And although atmospheric storytelling in the horror regard may not be what you're searching for, there are deeply unsettling moments to satisfy your itch. Either way, 1922 deserves more love for its heartfelt performances and well-written script.
9
Brightburn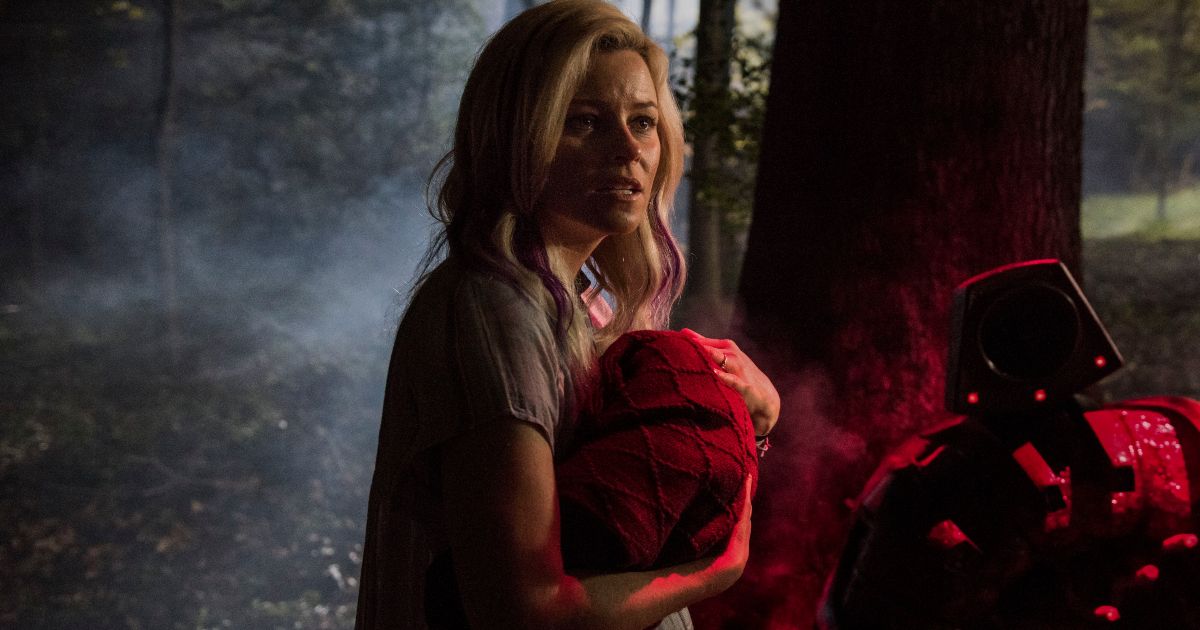 Among the more underrated movies of the decade is Brightburn (2019), which also goes down as a rare hybrid of genres: the superhero horror film. Other movies of this ilk include Blade (1998), Hellboy (2004), and Constantine (2005). And while the film at hand is nowhere near as well-known as those outings, it is equal in quality.
Related: Best Superhero Horror Movies, Ranked
On paper, its premise begins as many superhero origin stories do. An extraterrestrial crash lands on earth and is raised as Brandon Beyer, only to discover with puberty that he harbors the powers of a superhero. But instead of using his newfound abilities for good, young Brandon sets out with evil intentions. And if Elizabeth Banks among the cast isn't enough name value to sell you on Brightburn, take a look at the screenwriters: Brian and Mark Gunn. The brothers of James Gunn, they wrote one of the smartest scripts of its kind, and David Yarovesky directed a solid overall product.
8
The Lodge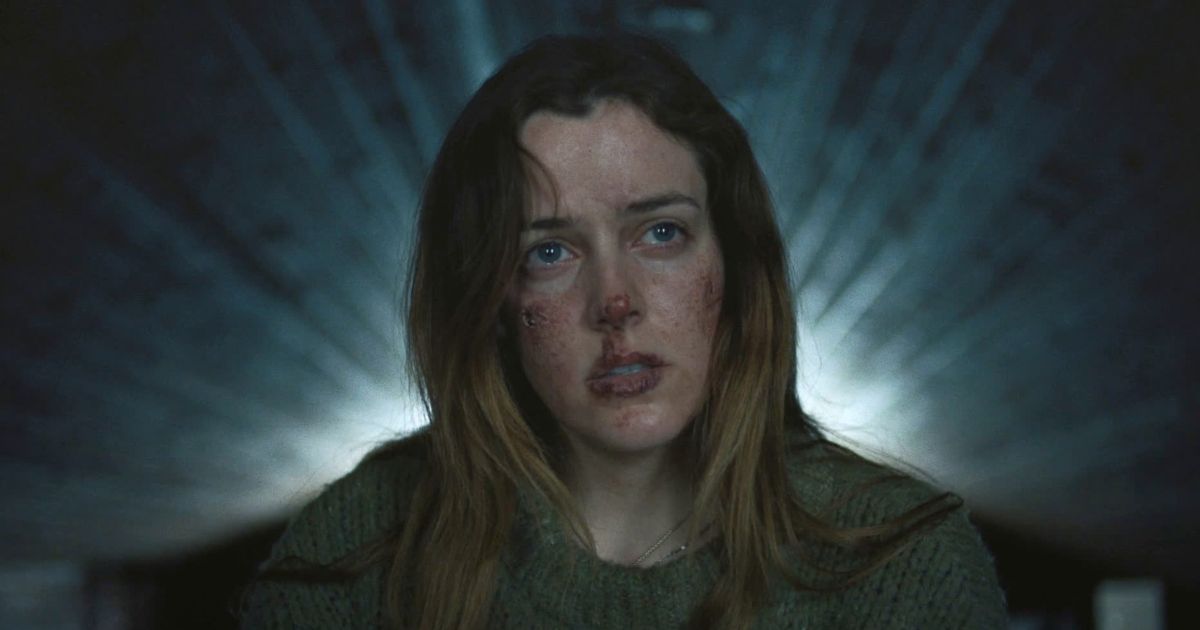 Directed by Veronika Franz and Severin Fiala from a script they wrote alongside Sergio Casci, this entry features a star-studded cast of names: take Jaeden Martell, for example. Known for his role as Bill in It (2017) and It Chapter Two (2019), he's one of many bona fide scream kings to appear in a film on the list. And with Riley Keough as his co-star, in her second appearance on the list as a surefire scream queen, the performers shine across the board with thought-out character dynamics and engaging dialogue.
Of course, The Lodge (2017) is also creepy, rife with intense moments and haunting images. But most of that boils down to the work of the aforementioned leads as two siblings — Aidan, played by Martell, and Mia, played by Lia McHugh — are stuck in the titular cabin with their dad's girlfriend, played by Keough. A snowstorm ensues, and they're unable to leave, resulting in a plot that delivers true chills until the film's final frame.
7
Exists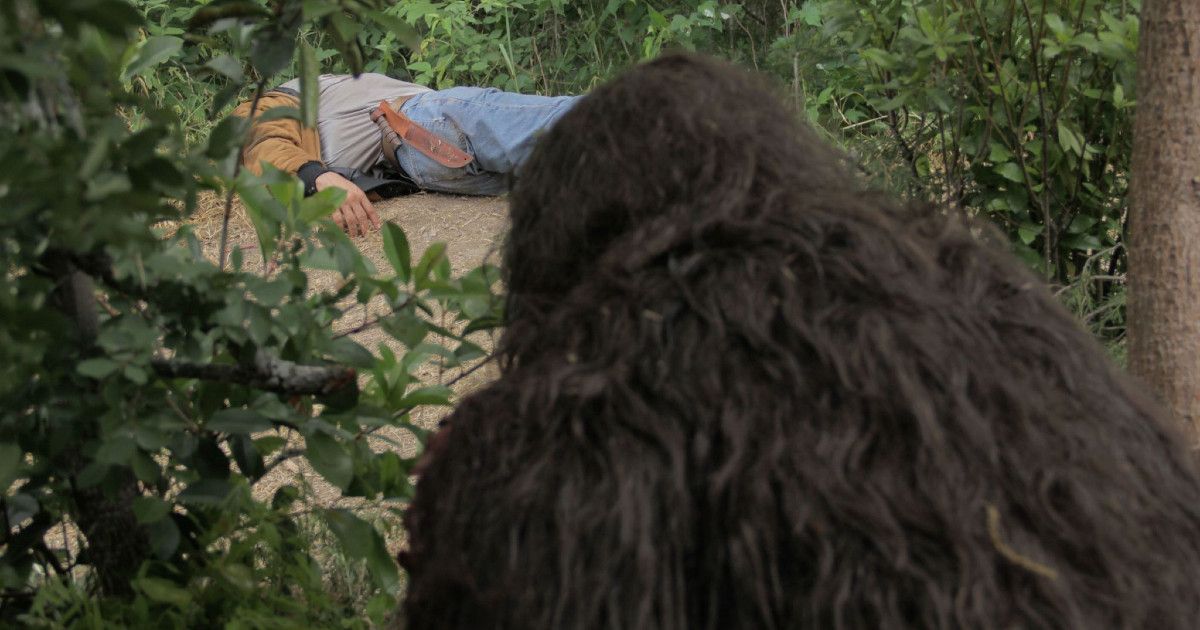 Perhaps the greatest movie to revolve around the mysteries of Bigfoot, this entry was made by one of the greatest horror directors to ever live: Eduardo Sánchez. For those unfamiliar, Sánchez directed The Blair Witch Project (1999) alongside Daniel Myrick, with the two also co-writing and co-editing the legendary entry in the found-footage subgenre. Exists (2014) marks another entry thereof, but this time, it saw direction under Sánchez alone.
The creature design in Exists will have your heart rate plummeting by itself. And with brilliant direction and convincing performances, the overall product is easily deemed underrated. It by no means made waves at the worldwide box office, and it was actually panned by critics overall. Really, it's of great quality. When accounting for Blair Witch, the project at hand, and a follow-up called Butterfly Kisses (2018), the filmography of Eduardo Sánchez should really speak for itself. He's the absolute master of found-footage.
6
Green Room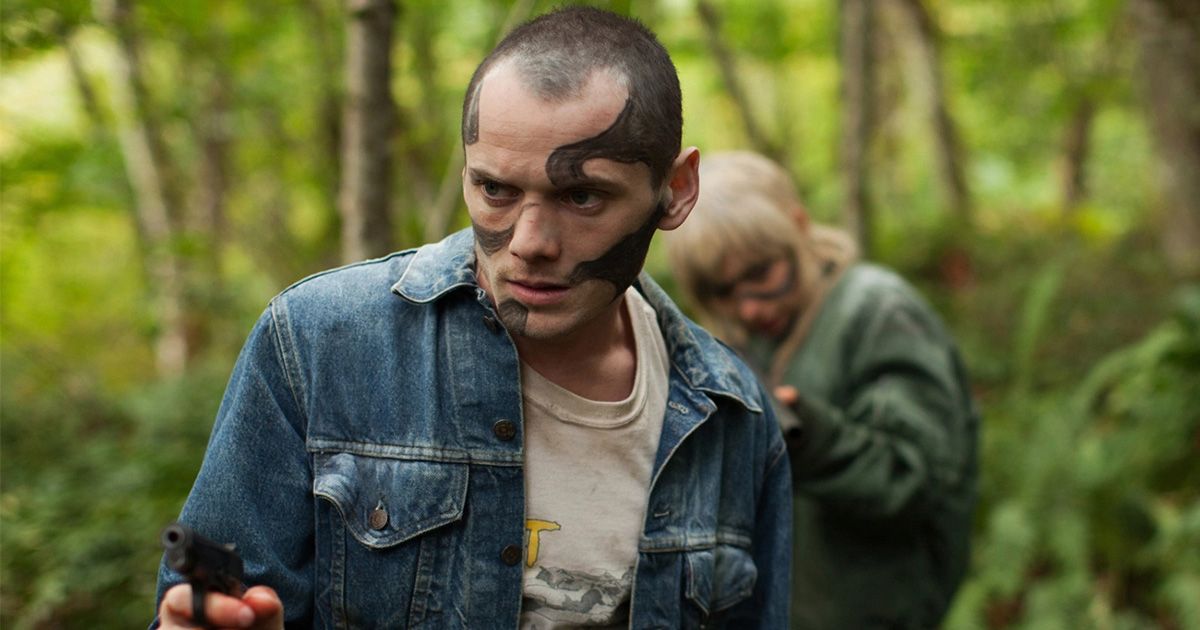 Though it received rave reviews from pundits of the industry, Green Room (2015) came up entirely short at the worldwide box office. It accrued just $3 million against a $5 million budget, and that's in spite of high-profile actors like Anton Yelchin and Patrick Stewart being featured among its cast. Written and directed by Jeremy Saulnier, its plot follows a punk rock band who find themselves hunted by neo-Nazis in a private club after witnessing the group commit a heinous crime.
Related: These Are Anton Yelchin's Best Performances, Ranked
And, sure, Green Room isn't meant to shock you with jump scares or supernatural thrills. But an unsettling atmosphere is acquired through the transmission of a carefully curated color palette and well-selected camera angles. This is among the greatest horror movies under the A24 production banner, with a compelling plot and memorable efforts from the thespians. And while it's picking up traction on streaming services, audiences have ground to cover before Green Room can be considered in the proper regard.
5
The Autopsy of Jane Doe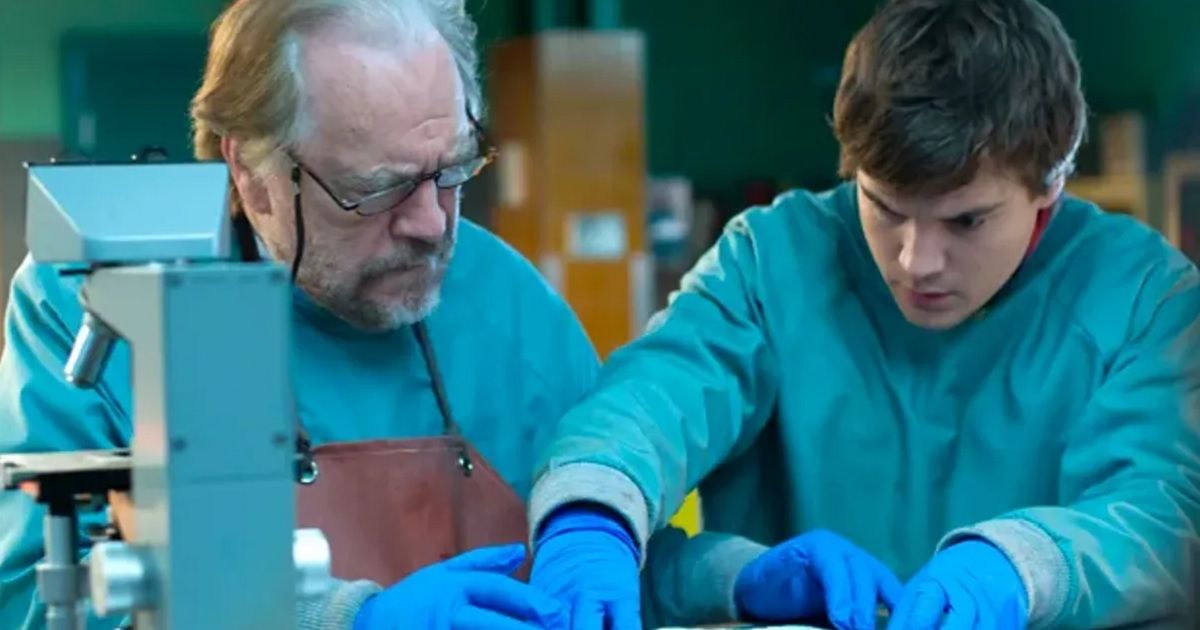 Starring Emile Hirsch and Brian Cox, this entry marks another film from the 2010s that received rave reviews from critics. But somehow, The Autopsy of Jane Doe (2016) accrued just $6 million at the worldwide box office. Given the blockbuster status of other horror movies from even this year, let alone the same decade, an intelligent piece such as this should boast much more appreciable name value.
Hirsch plays Austin Tilden, a young coroner who works with his father Tommy, who's played by Cox. The plot kicks off upon their making a mysterious and grisly discovery regarding the corpse of a young woman. What unfolds is a taught and intense story that saw great praise from famous names such as Stephen King. The King of Horror himself named The Autopsy of Jane Doe one of his favorite modern horror films — that should speak enough to its caliber.
4
Hush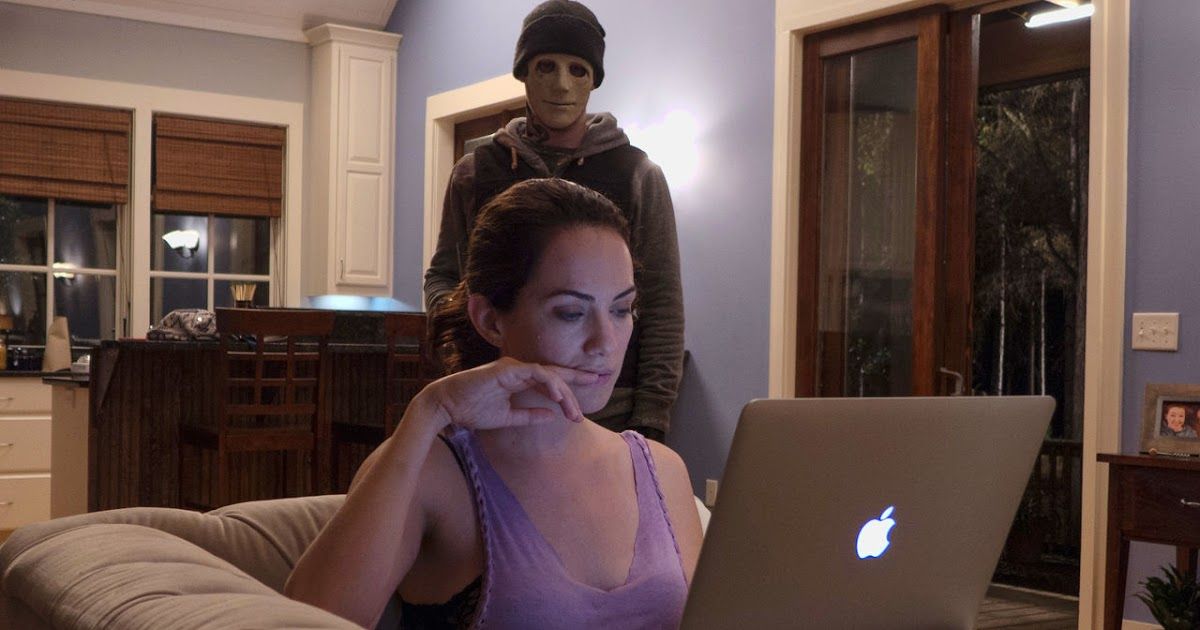 Among the greatest slashers of the twenty-first century is Hush (2016), with tangible tension created in the premise alone. It chronicles the story of a deaf writer who moves into a secluded house deep in the woods, hoping the solitude will bring inspiration to pen a new novel. But soon after settling in, protagonist Maddie finds herself hunted by a masked killer. The former is played by Kate Siegel, while John Gallagher Jr. shows up as the villain.
Related: Why Hush is the Best Independent Horror Film of the 2010s
With brilliant performances across the board and an eerie score by The Newton Brothers, there's not a single facet of filmmaking that comes up short of substance or quality. And across the board of reception, critics resonated with its quality. Unfortunately, Hush isn't considered as widely as it should be with regard to high-quality horror films. Really, it's up there with Hereditary and The Conjuring as the scariest movie from its decade. It's the magnum opus of writer-director Mike Flanagan, and it deserves more love from audiences as a masterpiece of horror.
3
The Voices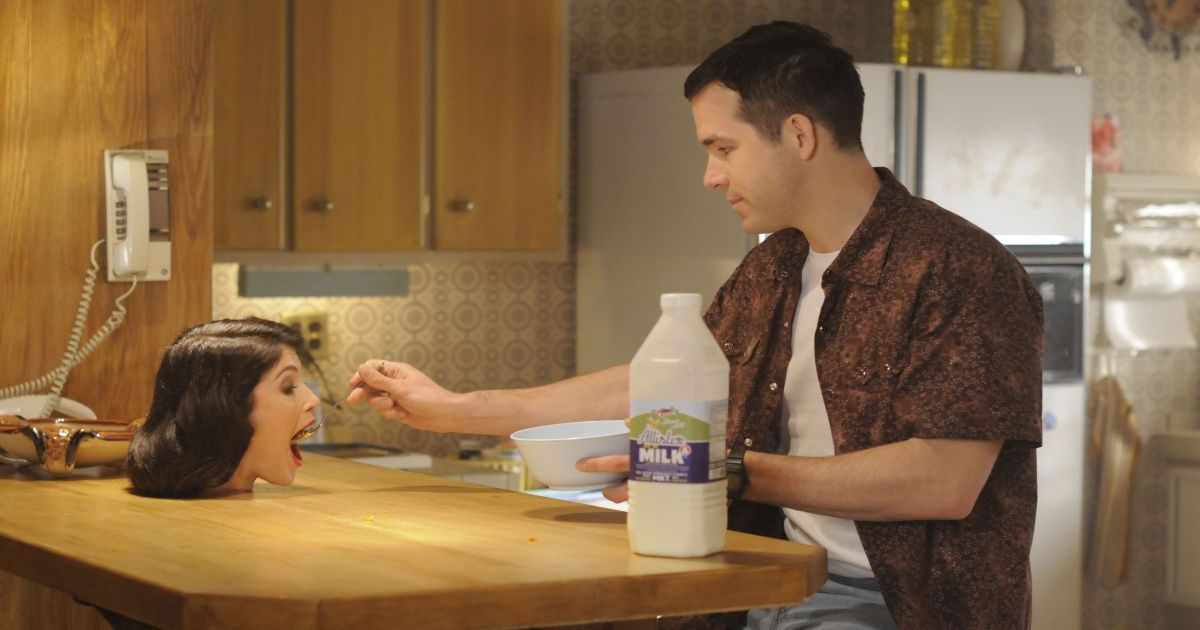 A horror comedy with Ryan Reynolds as the lead — frankly, given that star's comedic prowess, you should be sold off the bat — The Voices (2014) is among the most underrated movies of the decade, regardless of genre. Ryan's character Jerry works at a factory for plumbing fixtures while dealing with bouts of schizophrenia. He's a bit of a nutcase, to the extent that the titular voices he hears in his head actually stem from his pets: Bosco, his dog, and Mr. Whiskers, his cat.
Related: Ryan Reynolds' 20 Funniest Movies, Ranked
They sit on opposite sides of his parabolic shoulders, with Bosco acting as the angel and Mr. Whiskers as the devil. And as Jerry attempts to expand his social circle by hanging out with his co-workers, what unfolds is an unusual yet inventive and well-written plot of unsettling proportions. This is among the most underrated movies from the career of Ryan Reynolds, if it isn't his most overlooked project entirely. With a fascinating premise that's seen into surprisingly witty fruition, The Voices deserved far more love from critics upon release. Here's hoping audiences come around.
2
Bone Tomahawk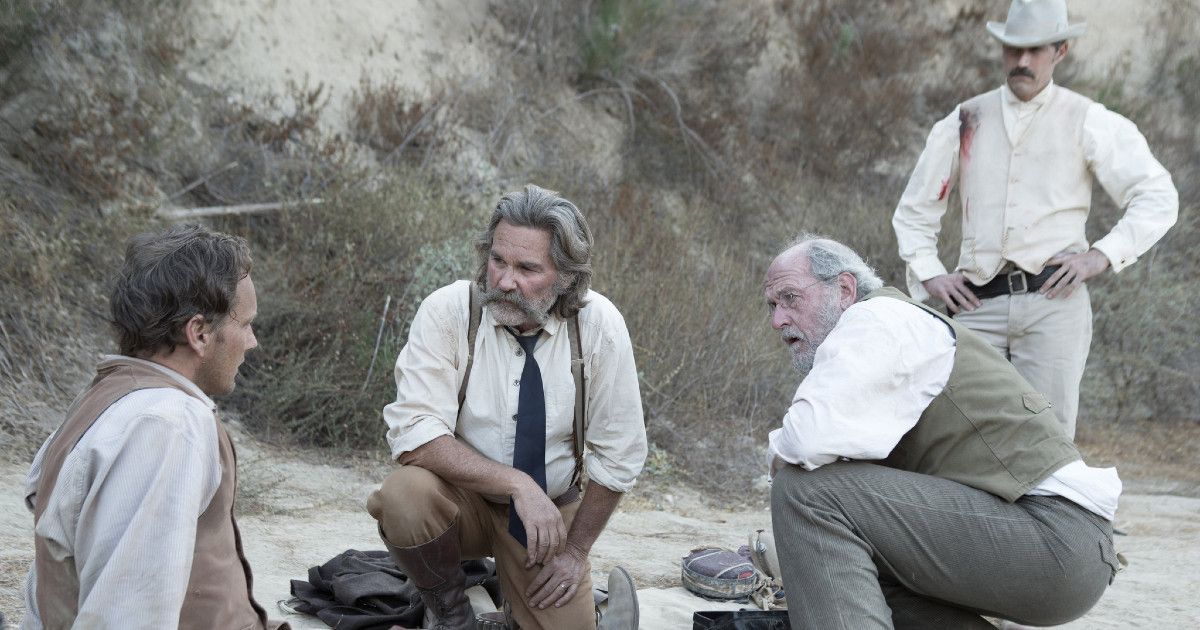 Though perhaps more disturbing than outright scary, Bone Tomahawk (2015) deserves more love as one of the finest horror films from its decade. It's easily among the most underrated, going down as the best horror western ever made. Written and directed by S. Craig Zahler, it features a star-studded cast: Kurt Russell, Patrick Wilson, Matthew Fox, and Richard Jenkins.
Related: Bone Tomahawk: The Scariest Western Ever Made
Those first two performers are among Hollywood's greatest scream kings, with Russell and Wilson both appearing in high-quality horror films aside from the one at hand. David Arquette makes an appearance, too — another scream king, he plays a pivotal part in rendering this the most talented horror cast ever assembled. Along with brilliant tactics of behind-the-scenes filmmaking, each performer helped Zahler see a brilliant screenplay into underrated fruition.
1
Southbound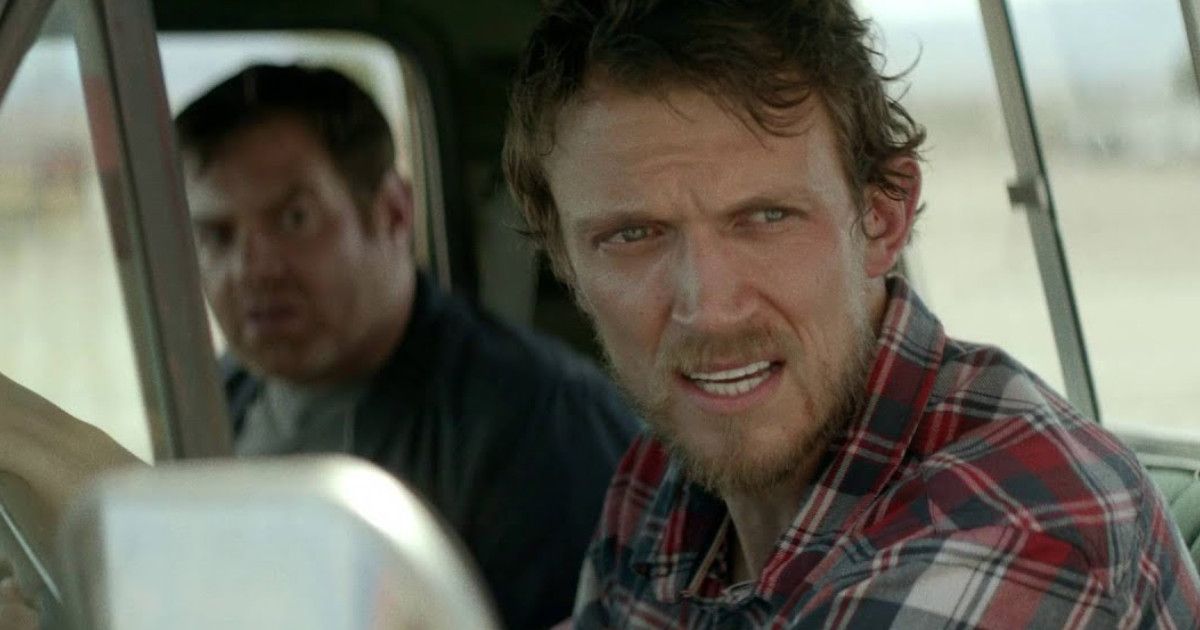 Among the most underrated movies of the entire decade is Southbound (2015), a horror anthology film. There are five segments, seeing direction under talented horror filmmakers like Roxanne Benjamin, David Bruckner, and Patrick Horvath. Then, there's Radio Silence. An American production company, the group consists of filmmakers Matt Bettinelli-Oplin, Tyler Gillet, and Chad Villella. They directed the first segment, called The Way Out, along the with the final portion of the film, The Way In.
Each story leaves off in open-ended fashion while seamlessly transitioning to the next. But each scene is also pieced perfectly together within each segment thanks to bold tactics of continuity editing. The tales are well-written, too. From intriguing character dynamics and perfect pacing to engaging dialogue and terrifying sequences, a strict adherence to screenwriting is on full display around every corner of its plot. This isn't just an underrated horror stint — Southbound is perhaps the greatest horror anthology film ever. It deserves more credit as such.