Whether you're looking for a scary movie to set the mood on a dreary night or just looking for something new to watch, there's seldom a better way to get top-tier recommendations than by looking at what the best and brightest of Hollywood have to say. Even better, there is no group of directors that would have more to say about the best scary movies than those directors who make scary movies. Across different publications, interviews, podcast appearances, and everything in between, we were able to compile a list of a bunch of horror directors and their favorite scary movies.
These directors have offered their opinions on a whole host of horror films over the years, but we've compiled a group who offered up their absolute favorite horror movie and had a lot to say about them. What separates a list like this from any other "top ten horror movie" lists is that the directors have contextualized and redefined these films under their own lens: offering new perspectives on films from a point of view that you don't get by just scanning comments. So, without further ado, here are a few of the scariest movies ever, according to famous horror directors.
Updated on October 14th, 2023, by Federico Furzan: This article has been updated with additional content to keep the discussion fresh and relevant with even more information and new entries.
13
The Shining
Alexandre Aja
A well-known proponent of the New Extremity movement, High Tension director Alexandre Aja has spoken many times about his love for Stanley Kubrick's The Shining. Aja got his start in the early 2000s as a provocateur, eventually working in the Hollywood system to create films like the 2006 remake of Wes Craven's The Hills Have Eyes and 2010's Pirahnna 3D. He would go on to make other horror films like Horns (with Daniel Radcliffe) and Crawl.
When speaking to Rotten Tomatoes, the director offered it up as an example of the scariest movie he had ever seen. Aja said after being asked what his favorite movies are, "I accidentally watched The Shining at age seven, and it was the most traumatic experience and maybe one of the reasons why I'm doing what I'm doing today." When pressed further, Aja continued to describe his love for the Stephen King adaptation, saying that it was one of those movies that he could watch again and again without issue.
12
Kwaidan
Ari Aster
Ari Aster will probably be best known by readers for being the writer and director of the most acclaimed and well-regarded horror films of the last decade: Hereditary and Midsommar. When he isn't making some of the most horrific films of the modern age, Aster is also a genuine film nut. He is constantly offering up his opinions on movies in interviews and conversations, which is good for people wanting to see where all of his artistic sensibility comes from.
In a list that he wrote for the Academy, Aster highlighted his five favorite horror films. Appearing on his list were movies like Don't Look Now, Carrie, Night of the Hunter, and Possession, but Aster specifically pointed out his last entry on the list as his absolute favorite. 1964's Kwaidan (directed by Masaki Kobayashi) is Aster's favorite horror film because, as he put it, "Kobayashi's grand anthology might be the most breathtakingly beautiful horror film ever made…Kwaidan is ethereal and haunting and possessed of a totally devouring commitment to artifice."
11
The Last House on the Left
Darren Lynn Bousman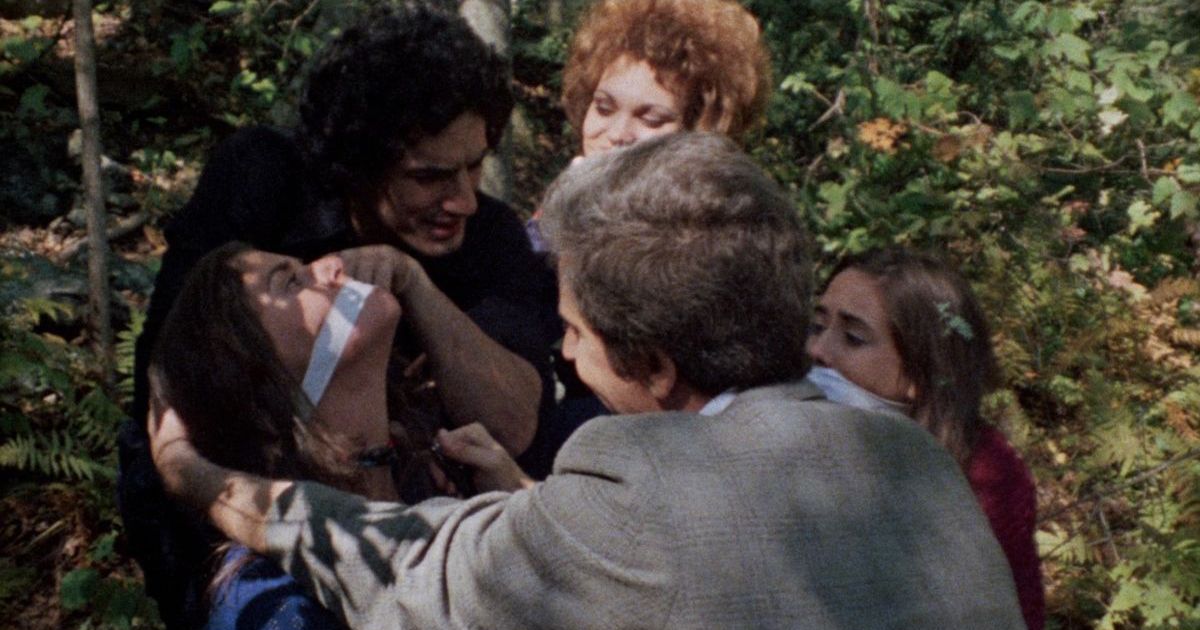 Darren Lynn Bousman is known for being the ringleader of the Saw sequels, directing four films in the franchise, and becoming well-known among horror fans as the second father of that franchise. Although his filmography isn't as deep as some of the other filmmakers on this list, his contributions to the genre should still be respected. In an interview with the El Rey Network, Bousman was asked to name his favorite horror movies and had some things to say about Wes Craven's The Last House on the Left.
Last House on the Left is known as one of the progenitors of the "rape revenge" subgenre of horror but also serves as the announcement of Craven onto the horror scene. When asked why this was his favorite horror film ever, Bousman said this: "Wes Craven is an idol and a hero of mine and many. It was one of those films that you just feel wrong watching. It's a bold choice, and it was the first time I remember as an audience member wanting to look up the director."
10
Jacob's Ladder
Patrick Brice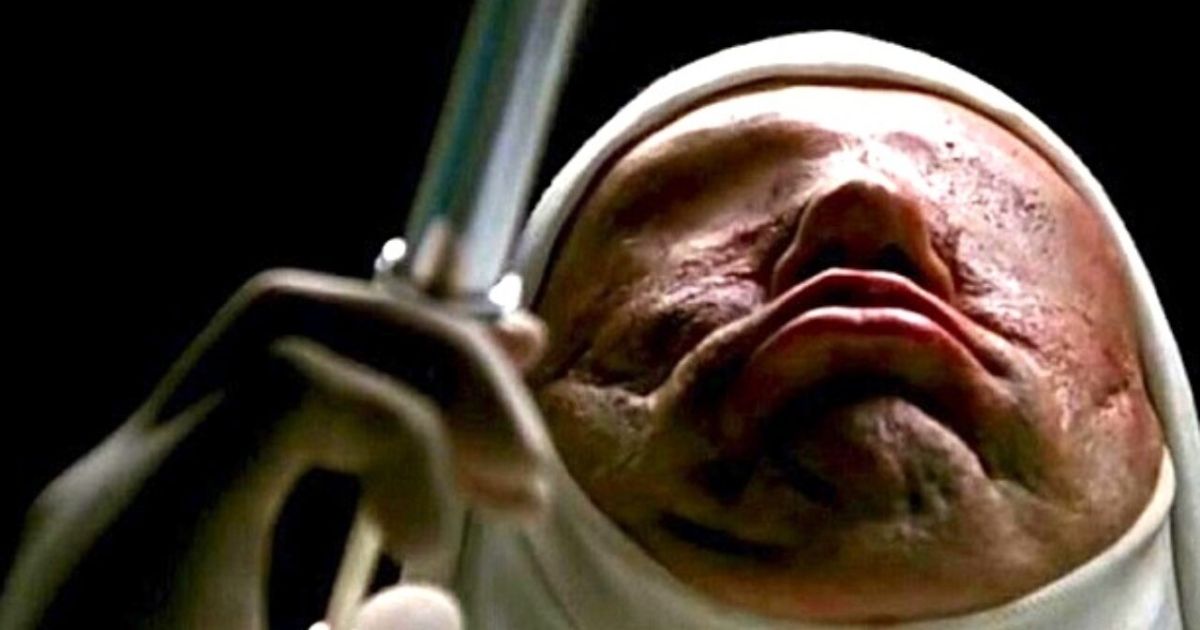 Known for his fan-favorite independent horror franchise Creep, director Patrick Brice is no stranger to disturbing imagery. His propensity for simple yet brutal premises has made him one of the most intriguing independent directors in recent memory. One has to wonder what a guy like that would watch to get his ideas and, luckily, he's offered up some possible explanations. In an interview with Mental Floss, Brice referred to Jacob's Ladder as one of his favorites and a very underrated horror film.
Adrian Lyne's 1990 horror flick Jacob's Ladder was the director's only ever horror film, but that doesn't mean it should be overlooked: at least as far as Brice is concerned. When asked what he loves about the film, Brice said "There are moments in the film that use practical and in-camera effects to pull off scares that are beyond comprehension. I remember having to rewind certain moments asking myself how Adrian Lyne was able to pull them off."
9
The Exorcist
John Carpenter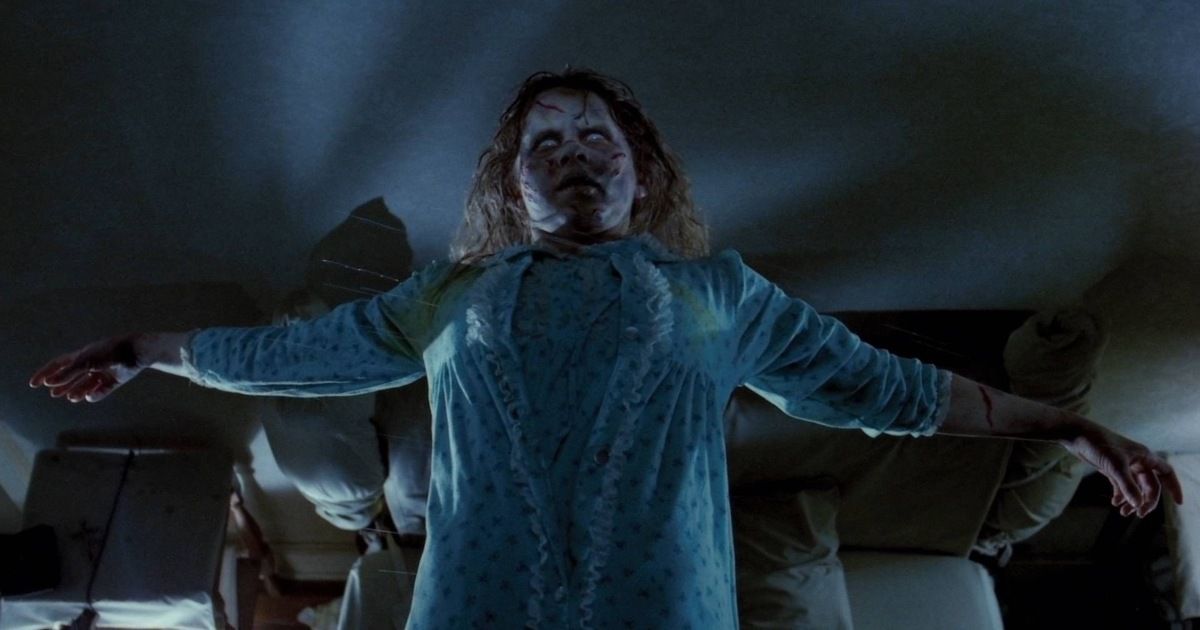 It's probably inconceivable to think that the master of horror himself, John Carpenter, has ever been scared by anything. Launching on to the scene with his masterpiece Halloween — and revolutionizing the slasher genre in the process — Carpenter has spent the majority of his career trying his hardest to scare the ever-living hell out of every person he comes across. Be that as it may, even Carpenter has been scared once or twice.
In an interview with The Fader, Carpenter said that The Exorcist may as well be the scariest movie he'd ever seen. "You know what's scary about The Exorcist? Everyone knows what's scary about that movie. It's the devil.', Carpenter said, going on to say that, "The first time I saw it I thought in order to be really effective this movie requires a belief in a higher power but since then I've come to appreciate it just for what it is: it's pretty damn good."
Related: How Jordan Peele Has Helped Redefine the Horror Genre
8
Don't Look Now
David Cronenberg
Well known for defining and revolutionizing the subgenre of body horror, director David Cronenberg is often referred to as somewhat of a freak. Even still, Cronenberg has to find his inspiration and nightmares from somewhere, and evidently, he has a certain propensity for Nicholas Roeg. Known for the horror classic Don't Look Now, Roeg is often cited as a favorite of film directors, especially Cronenberg.
In an interview on the Konbini YouTube channel. Cronenberg highlighted Don't Look Now as one of his favorite horror films: "This was a movie that really stunned me. I was really very impressed by it. Just a very, very strong movie — very strange and very much about death. But at first, you're not aware that that's really the subject. It's really a love story, but it's a love story about Love and Death."
7
Eyes Without a Face
Guillermo Del Toro
No stranger to the macabre, director Guillermo del Toro is often confronting the horrors of humanity in his films. Across movies like Crimson Peak, Hellboy, and Cronos, del Toro has revealed a lot about the inner desires of humanity throughout his films. One must wonder, however, what is able to scare a man who so directly confronts the darkness of humanity in each of his works.
Well, in an interview with Criterion, del Toro highlighted 1960's Eyes Without a Face, in which a young woman is given a face transplant after being in a terrible car crash. Del Toro says of the movie that "the main character is like an undead Audrey Hepburn. It influenced me a lot with the contrast between beauty and brutality — that Clash of Haunting and enchanting imagery has seldom been more powerful." For those reasons, del Toro marks it as one of his favorite and one of the best horror films ever made.
6
Nosferatu
Robert Eggers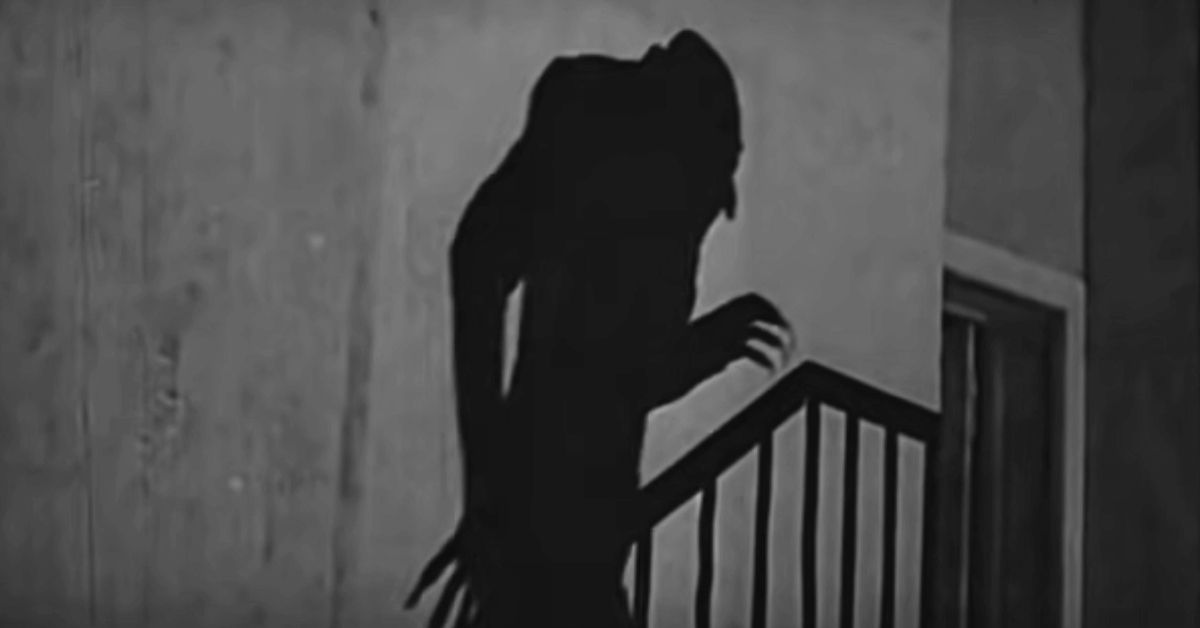 Well known for his films that have as much darkness in them as absurdity, director Robert Eggers has made an impression on the horror world through his uncompromising works. Whether you're talking about The Witch or The Lighthouse or The Northman, it's undeniable that artistry lies at the heart of what Eggers is doing. But, when asked what horror films have inspired him Eggers gave an answer that only he could give.
In an interview with Shudder, Eggers talked about F.W Murnau's 1922 classic Nosferatu: a film that Eggers is venturing to remake relatively soon. Eggers had this to say about the silent film classic: "It was an indie horror in its day. A bit rough around the edges, yet it's one of the greatest and most haunting films ever made. I prefer the poor black-and-white version made from scraps of 16 mm prints. Those grimy versions have an uncanny mystery to them and help build the myth of Max Shreck being a real vampire."
5
The Blackcoat's Daughter
Mike Flanagan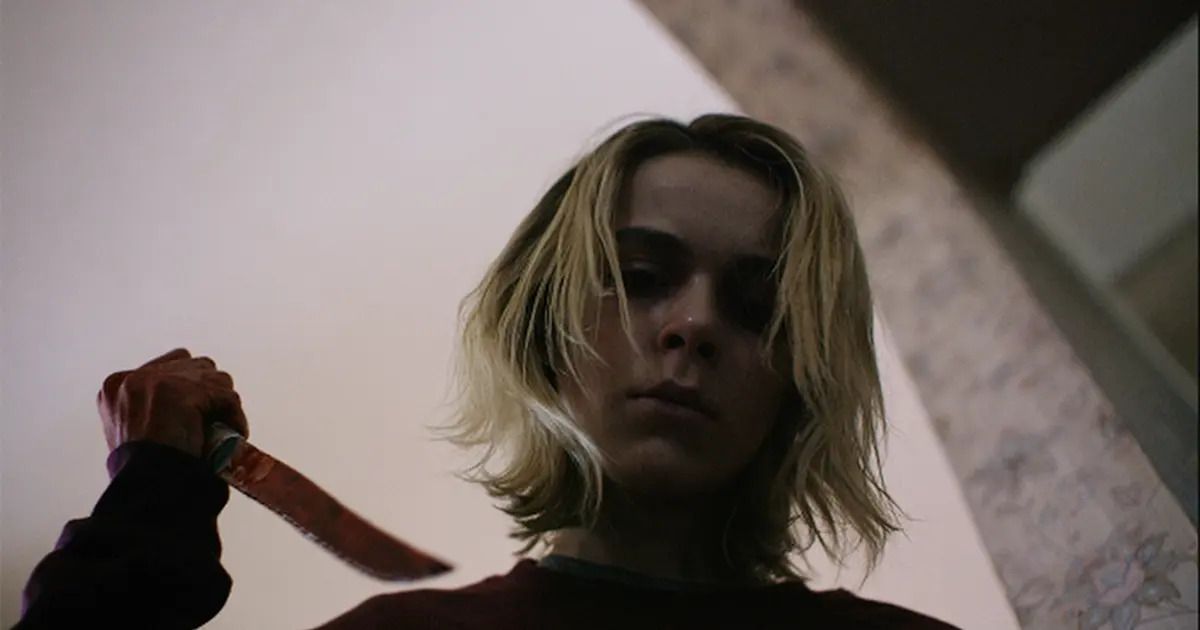 Emerging is one of the contemporary masters of horror thanks to his many films and Netflix series like The Haunting of Hill House and The Haunting of Bly Manor, Mike Flanagan has left an impression on many. Known for his downtempo, heavily-scripted style, Flanagan has been able to scare people in a manner that many haven't managed in years. Suffice to say many wonder what Flanagan watches that even manages to get a rise out of him.
In an interview with Rotten Tomatoes, Flanagan compiled a list of his favorite horror films, and Osgood Perkins' The Blackcoat's Daughter was on that list. Flanagan said about the film that "Perkins' chilling and meditative puzzler is one of my favorites. Great performances across the board and what appears at first to be a story about girls encountering a supernatural force is revealed to be something even deeper by the end. I love this movie for a lot of reasons but particularly because of how it touches on an unexplored facet of possession stories."
4
Funny Games
William Friedkin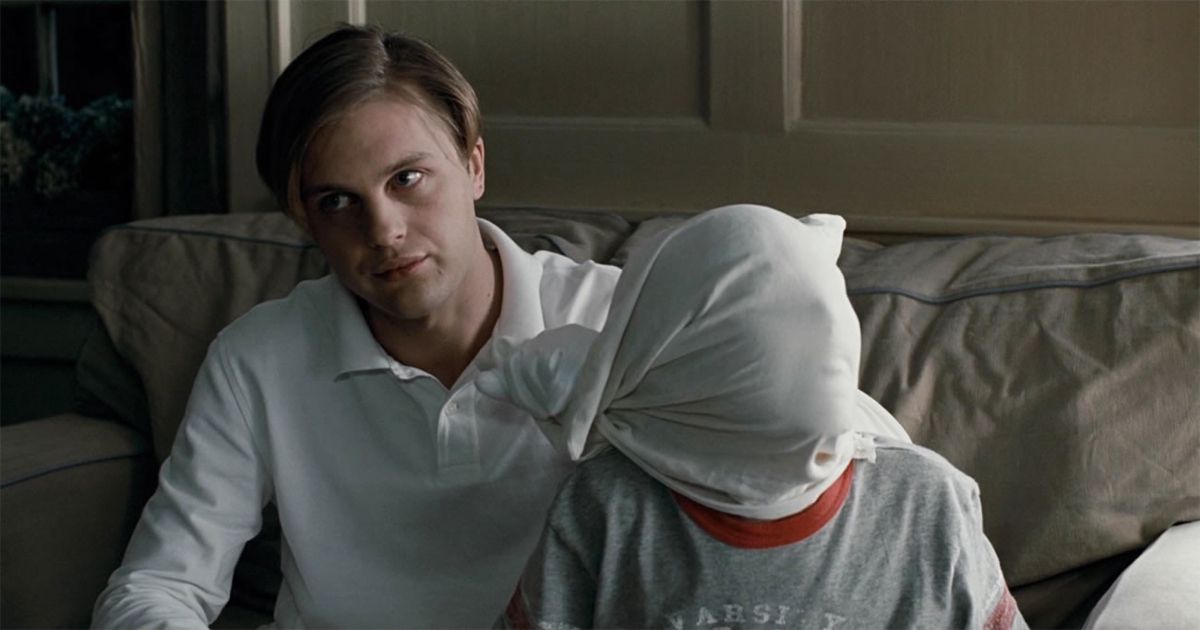 William Friedkin is known for being the director of a whole swath of legendary contemporary films. Both the director of The Exorcist and The French Connection, Friedkin is one of the most well-known filmmakers of the 20th Century. Even still, one has to be curious about what could possibly frighten the man who made The Exorcist, a film so horrific that it even scared Carpenter.
Discussing his 13 favorite horror movies with Entertainment Weekly, Friedkin singled out Michael Haneke's Funny Games as being the most terrifying film he'd ever seen. "It's probably the scariest film on my list because it involves two young punks in a rural Village terrorizing a family in their home. It's the kind of thing you see on the news very often today and there's a possibility of this actually happening. The film is just brilliantly done."
Related: Best Horror Movies of 2023
3
The War of the Worlds
Wes Craven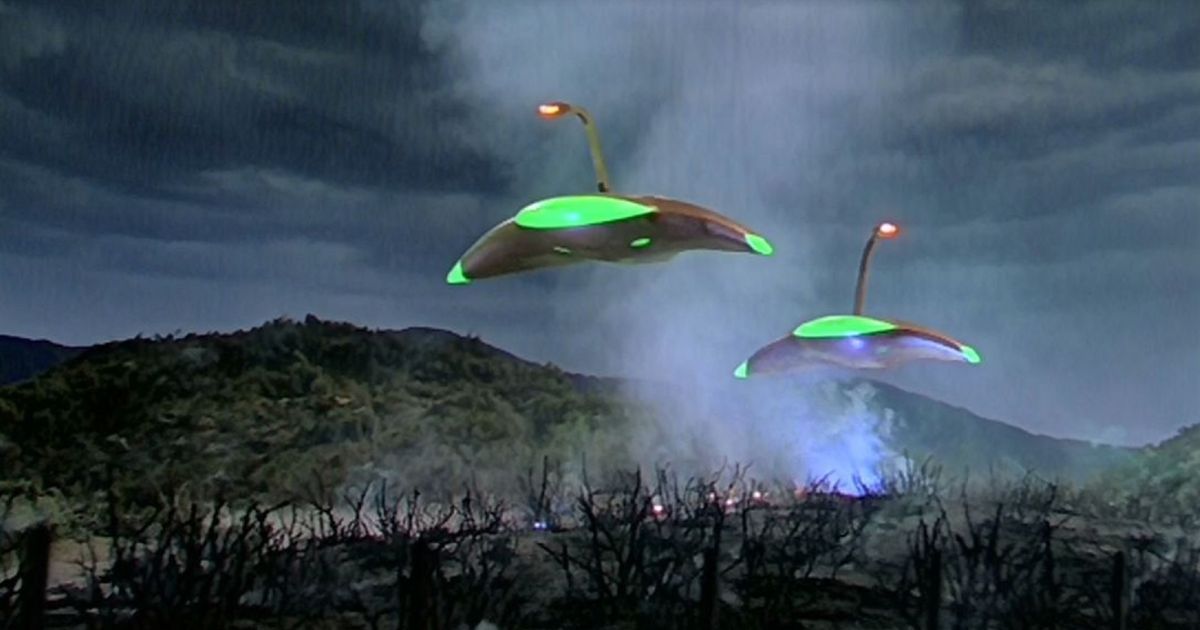 Wes Craven is the mastermind behind two of the most important franchises in horror history: Scream and A Nightmare on Elm Street. The very kind director (his sets were known for being pleasant) was capable of bringing the worst to life in iconic films where evil wasn't nihilistic but a compelling reflection of something very intimate.
In a 2015 article he wrote for The Daily Beast, Craven made a list of his absolute favorites in horror. Many are already on this list because of their "classic" status, but Craven was fond of The War of the Worlds, the 1953 impressive film by Byron Haskin. The director remembers being terrified by "the goose-neck lamp material that is kind of coiled, and you can turn it many different ways, and these things are very serpentine with a kind of snakelike head, and they're just sort of looking around the room to sense the presence of humans."
2
Psycho
Steven Spielberg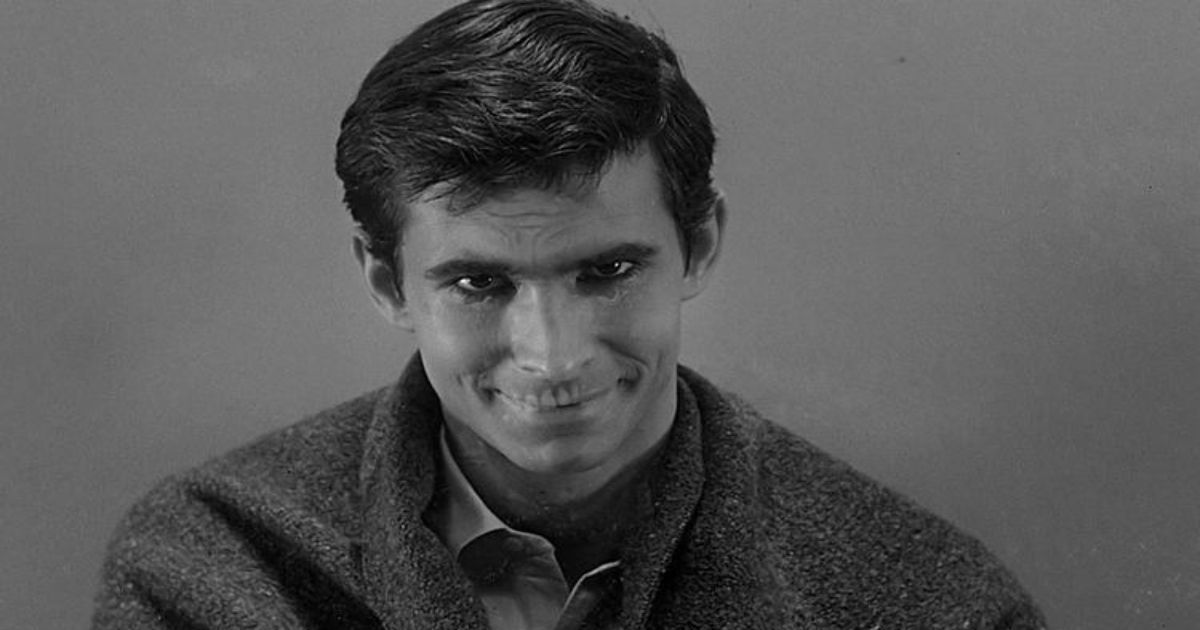 Many are aware of Spielberg's relationship with Hitchcock. We know it wasn't exactly great. But this didn't mean the director had no admiration for the master of suspense. Particularly, Spielberg named Psycho as his favorite horror film in Far Out. It can't be a coincidence considering Hitchcock's horror masterpiece is arguably his best film from a commercial and technical perspective, two aspects very present in Spielberg's catalog.
Spielberg's attempts at horror have been "conservative" and quite indirect. He hasn't made a full-blown horror film, but his experiences are thrilling and disturbing enough to make you look away every now and then. By this point, we don't see him entering horror territory, but we can be sure that if he did, Psycho would be a surefire inspiration.
1
A Nightmare on Elm Street
Jordan Peele
Jordan Peele has been vocal about Freddy Krueger being the greatest horror villain of all time, and he puts Wes Craven's A Nightmare on Elm Street constantly on top of his favorite horror films list. In Us, he winked directly at the franchise in the film's introduction, and his definition of earthly limbo called the Sunken Place in Get Out, has a nightmarish fuel that we can't help but feel it's a great residence for Krueger.
Peele's list of horror films you should see (featured in a March Madness challenge for Fear network) goes beyond Craven's film. Curiously, he didn't include The Exorcist in the list. Regardless, modern horror's noteworthy director deserves pardon for that omission.