Duane Chapman, famously known as Dog the Bounty Hunter, recently updated fans about his family's growth. Don't worry — the former bail bondsman did not introduce another son like his shocking revelation months earlier, but an adorable new puppy.
Dog The Bounty Hunter Warms His Wife's Heart With A Puppy
The "Dog's Most Wanted" star's latest Instagram update captured the entertainer's love for his wife Francie Frane. Chapman shared his newest gift to his partner on his IG Story, dropping a heart-melting picture of a cute French Bulldog, aka a Frenchie.
In the snap, the Lilac merle breed poked its adorable little head out of a carrier bag with a curious glint in its gray eyes as it stared at something beyond the camera. "Meet Samson," the proud father of 13 captioned the sweet post before sharing more details about the puppy on his Instagram page.
The "Dog the Bounty Hunter" star shared pictures of himself posing next to his wife and the people responsible for bringing Samson into their lives. Naturally, the new dog appeared in all three slides, having the spotlight to himself in the last snap. Raving about his romantic gesture to Frane, the reality TV star wrote:
"Got my Francie another puppy, Bounty Nation, meet our new boy Samson!"
Additionally, the 70-year-old thanked the pet shop for helping him get his wife's "handsome Lilac Merle." The dog's appearance was news fans could easily digest compared to the discovery of the 13th member of the Chapman family.
Speaking of adding a family member, the former bail bondsman shocked fans when he announced a secret son in June. He dropped the bombshell news on the fourth anniversary of his late wife Beth Chapman's death, sharing an emotional post about how his son's discovery had redefined her passing.
The Denver native shared a picture of his 13th child posing alongside his wife and introduced the couple in the caption as "Jon and Jodi." The resemblance between the father and son was undeniable, but their connection grew thanks to Jon's birth date coinciding with Beth's demise. Reflecting on this remarkable coincidence, the media personality wrote:
"For the last four years, this day was a terrible reminder of one of the greatest losses of my life. But God redeemed this day when I discovered my son Jon, who I just met recently, was born on this day. So now, this day has a new meaning instead of sorrow."
The father of 13 did not share further details about his secret son but promised fans they would read all about it in his new memoir. "The whole story of Jon is told in my new book, Nine Lives, and Counting, coming SOON," the patriarch continued before concluding his caption with a positive message and a birthday shout-out to his son.
"For anyone who has suffered a terrible loss, please know God restores and redeems. Happy birthday, son; love you both," Dog penned without further tributes to his late wife. Beth's omission did not sit well with fans, who called out the Denver native for not honoring his deceased partner.
"What about Beth?" someone asked, while another cautioned Duane about moving on, writing: "Let's not forget Beth; she is greatly missed." However, a third celebrated Jon's arrival with the comment: "Cheers to new memories for you on this day! Beth sent you in the right direction to find your son. It's a sign from her. She still got you!!"
Dog The Bounty Hunter's Signs Deal To Turn His Life Into A Video Game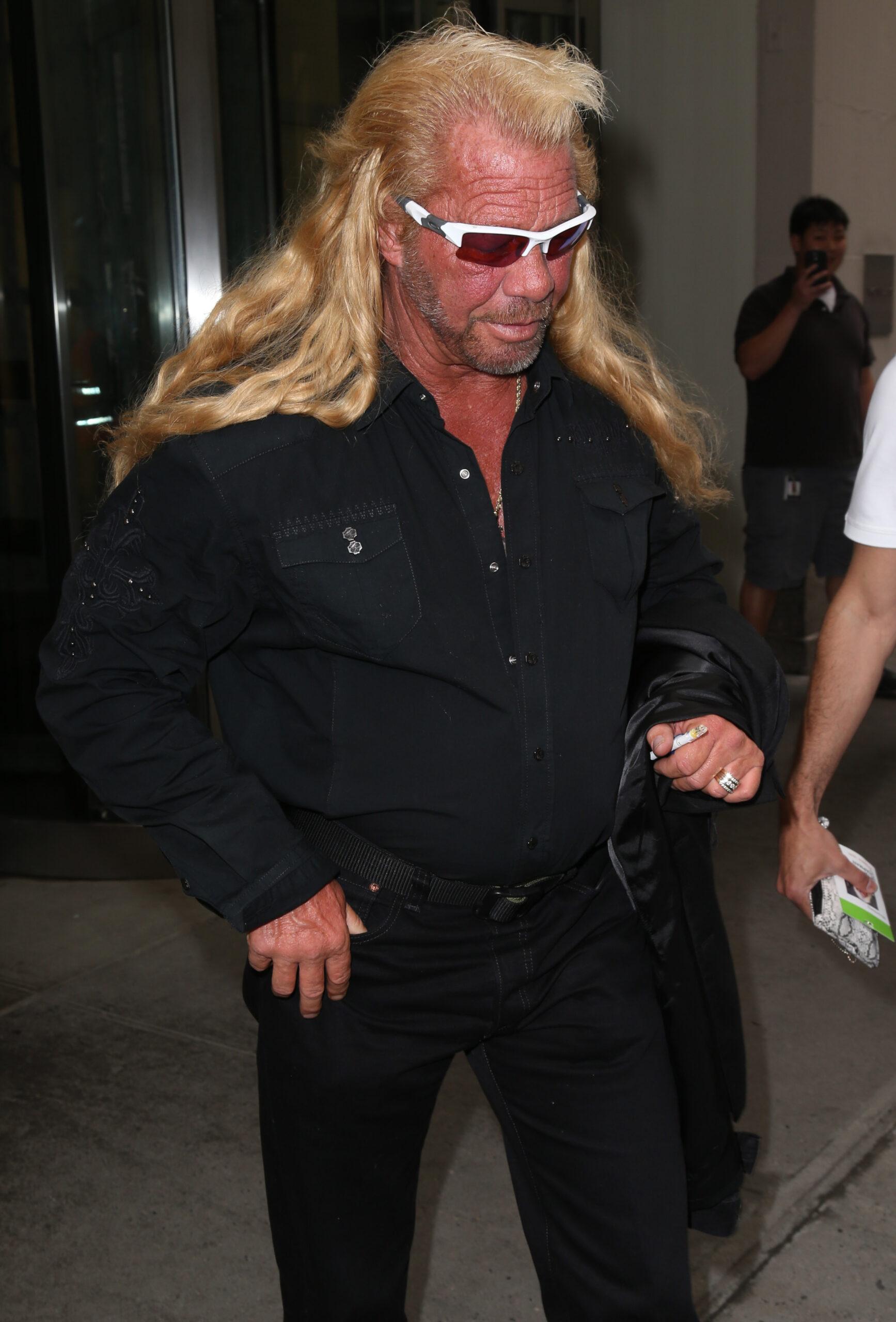 Before growing his family, Chapman made a big career move in 2022 by teaming up with a gaming company. The 70-year-old joined hands with Virtual Interactive Technologies to develop and market a line of video games about the bounty hunter's life.
In a press release announcing the deal, the organization explained their plans included using "Mr. Chapman's name, image, and likeness in connection with the advertisement, promotion, and sale of the video games." They described the collaboration as a tribute to the reality TV star, saying:
"For more than a decade, Mr. Chapman has entertained his fans with multiple hit television series. In addition to capturing over 10,000 fugitives in his career, he has also captured millions of followers on social media."
The gaming company noted their excitement to bring "exciting and engaging titles to the video gaming market in the coming months and years" through Chapman's platform. Additionally, the entertainer shared similar sentiments about the video game deal. 
"After years of sharing my life on television, I'm thrilled to bring my many stories and experiences to the video gaming environment," Dog raved before adding, "I'm delighted to be working with Virtual Interactive Technologies and their experienced team."